Day 2 started at 4am in the morning for Debbie & Angie, our make up artist. While I was catching some much needed sleep, they had to get ready for the photo shoot. I admire such dedication from my couples! At 5am, I woke up, had some coffee and by 6am, we were off to catch the sunrise at the fishing village.
It was totally worth it, waking up so early in the morning for this view!!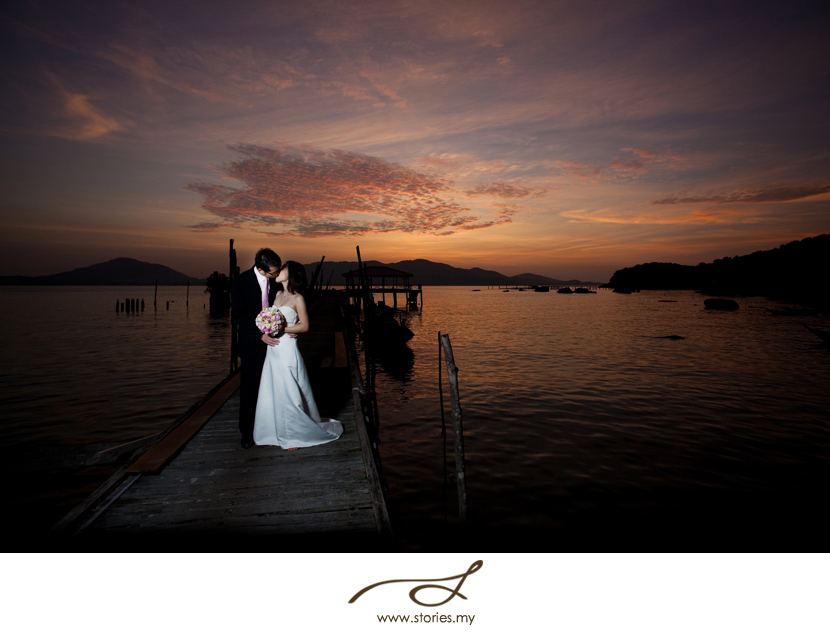 If Angie wasn't there, it would have been harder to achieve this shot – because I can't hold a flash on a monopod with one hand, the camera in the other hand, and direct the couple to kiss at the same time. As Louis Pang says, "voice activated lightstand" :) Thanks Angie!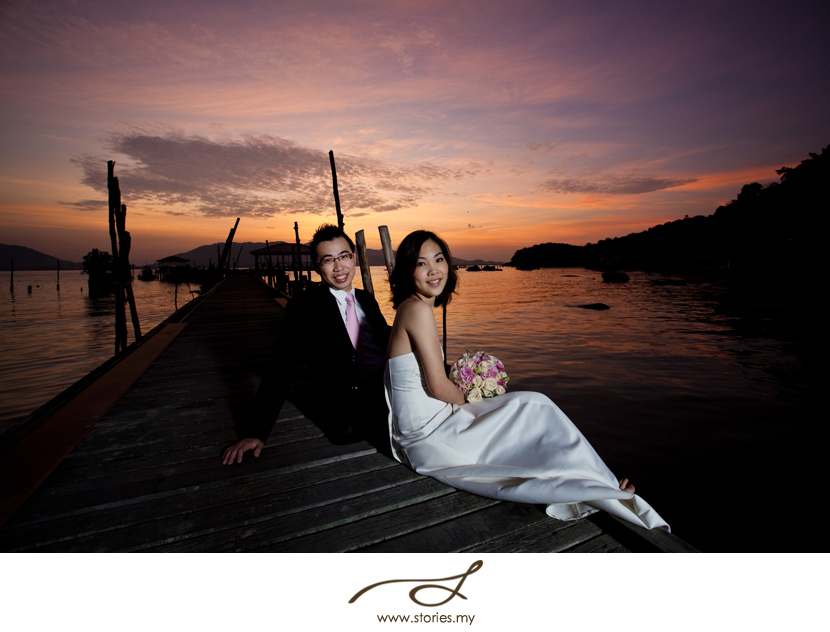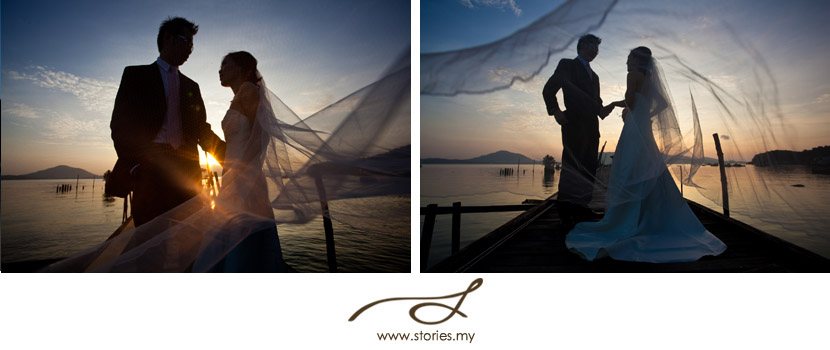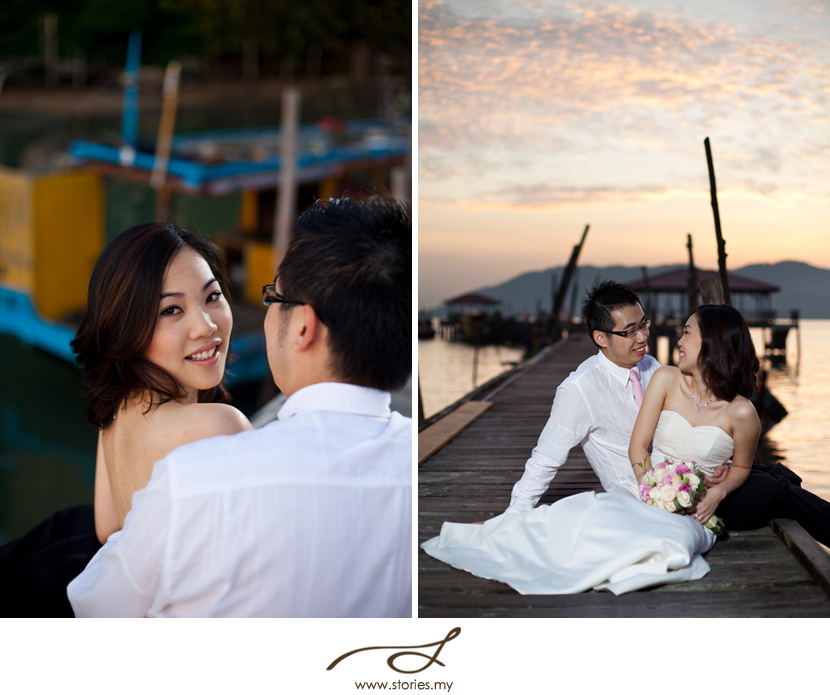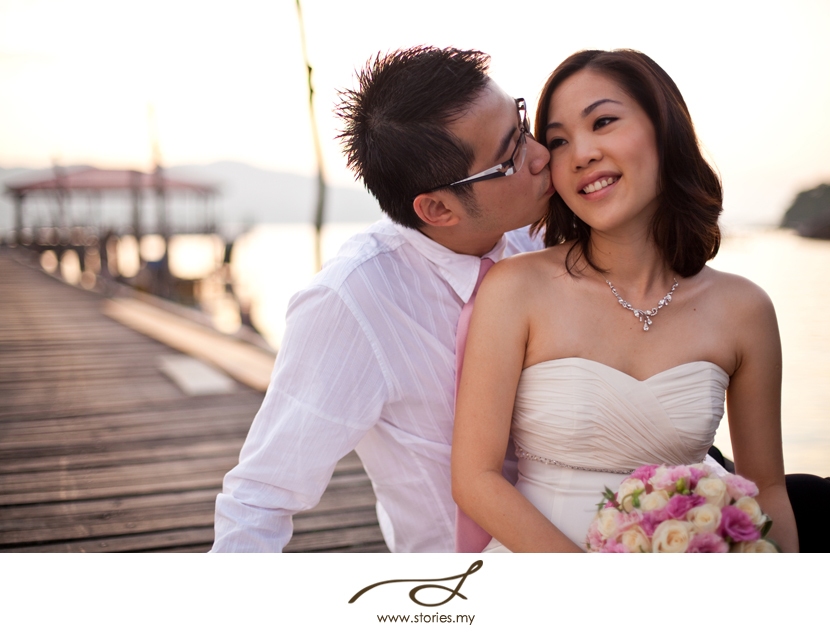 This fishing village is so quaint. And this jetty incredibly busy!! Every 5-10 minutes or so, we had to stop to make way for a passing motorbike. The 'pak cik's or uncles were really friendly! They were just so pleased to see a bride using their jetty for photos.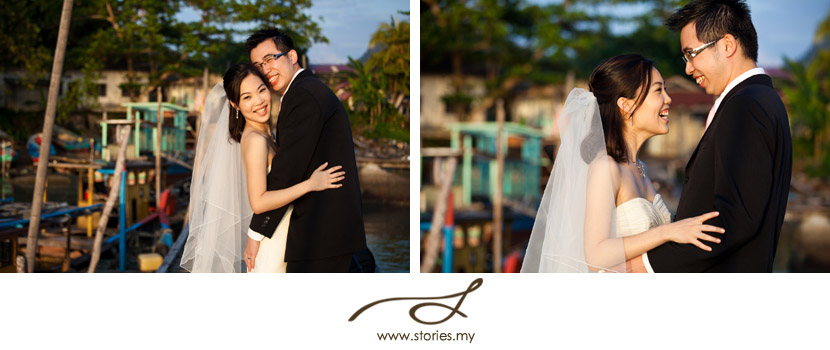 One of the things I am glad Debbie did was to 'brave' herself and climb down the jetty onto this boat! Eric said that it was only because I coaxed her!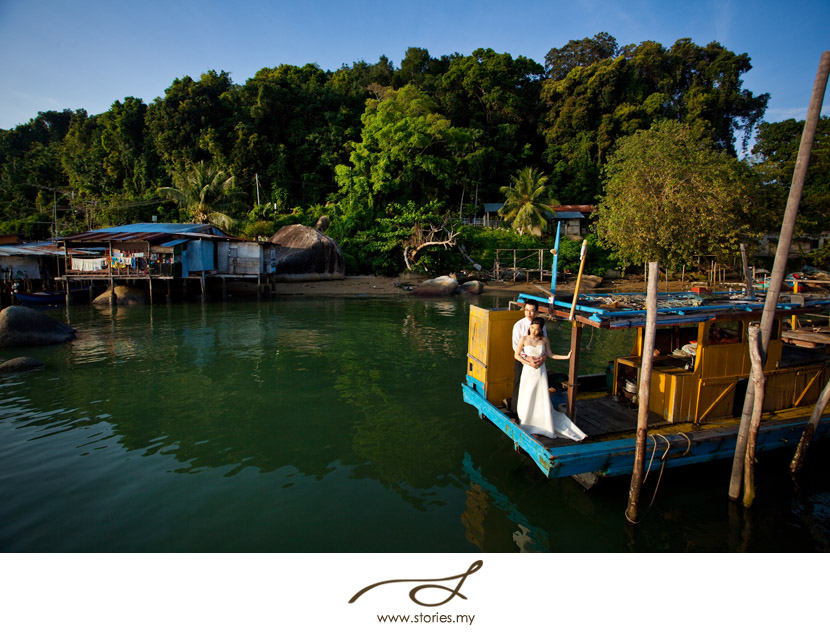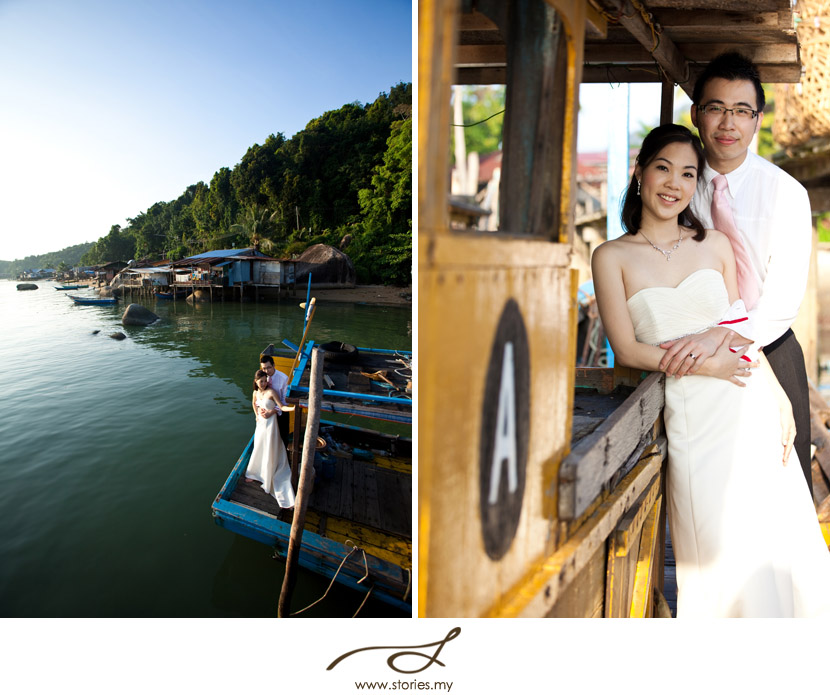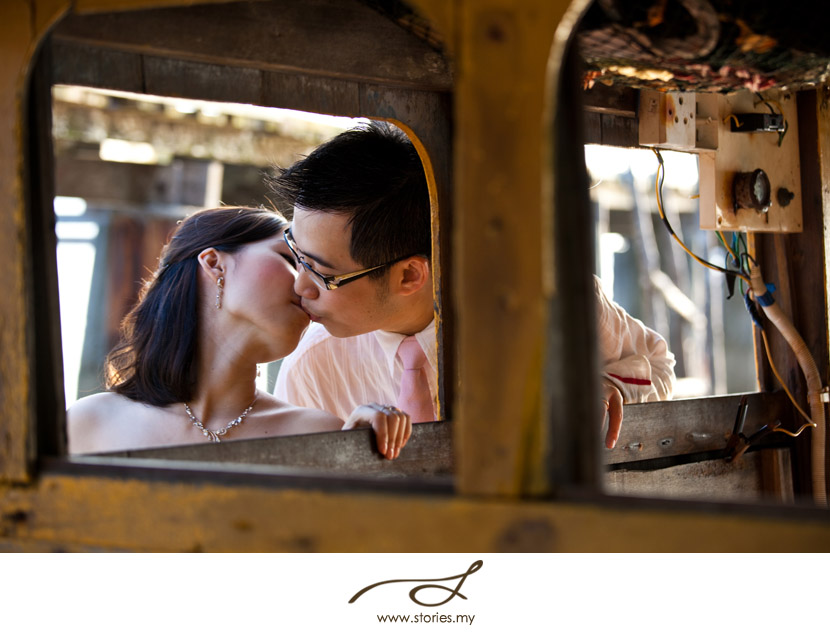 And later, Eric 'braved' himself to climb this Dutch fort on Pangkor Island. Uh, is this even allowed? :)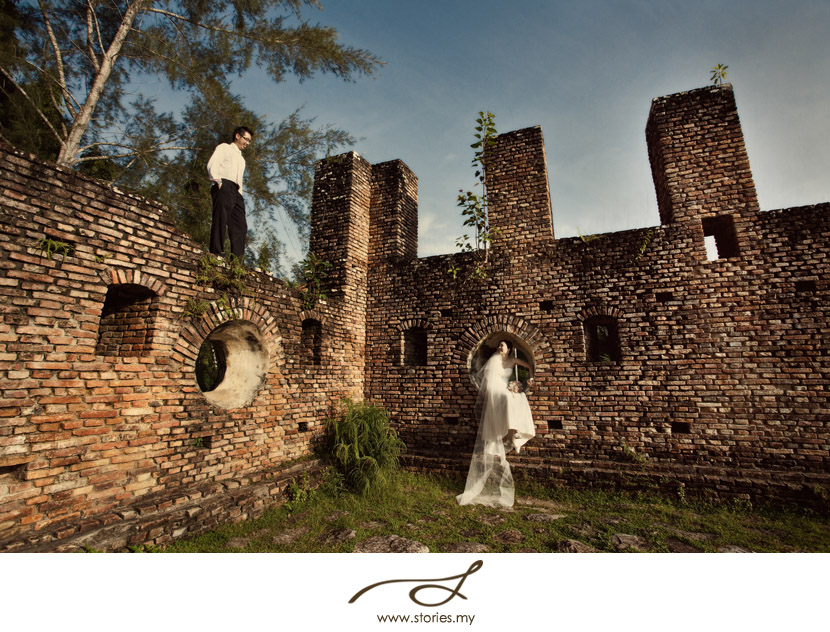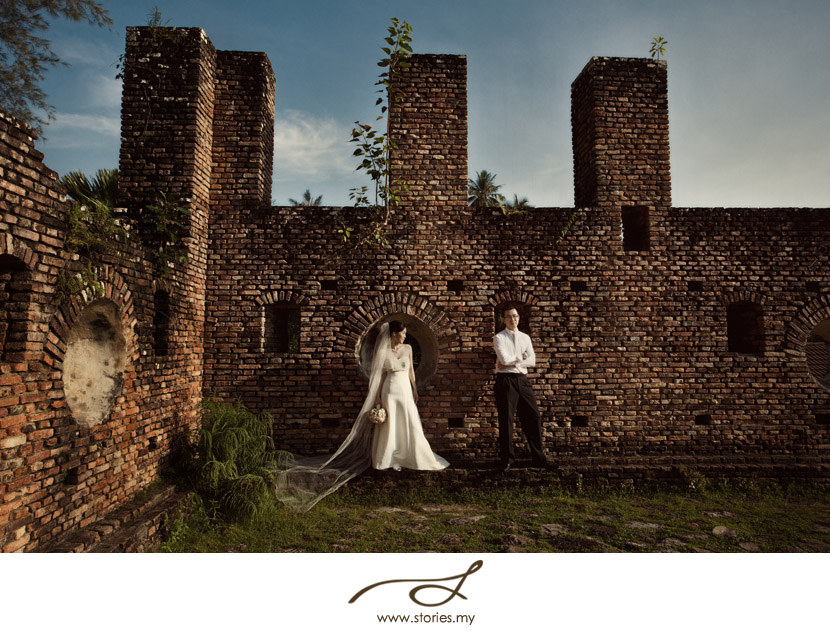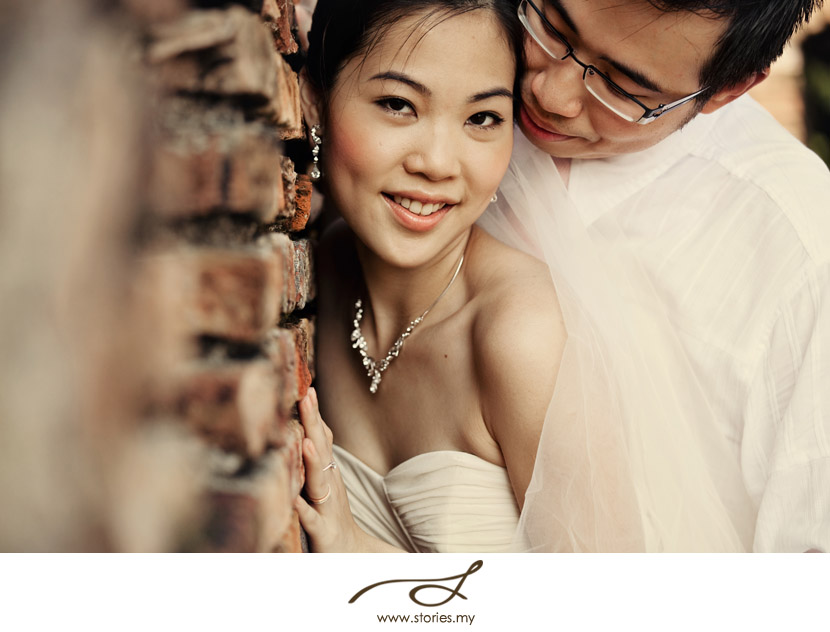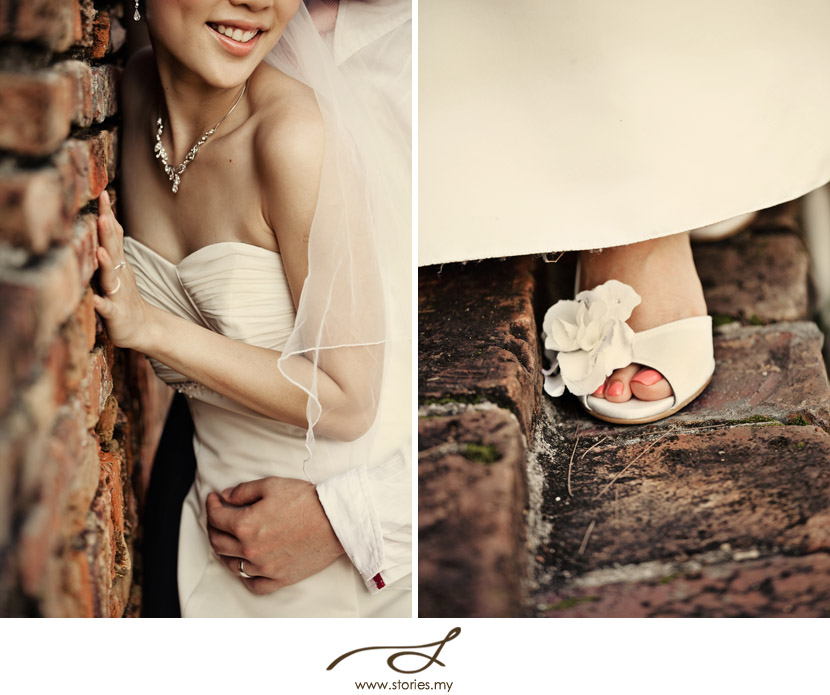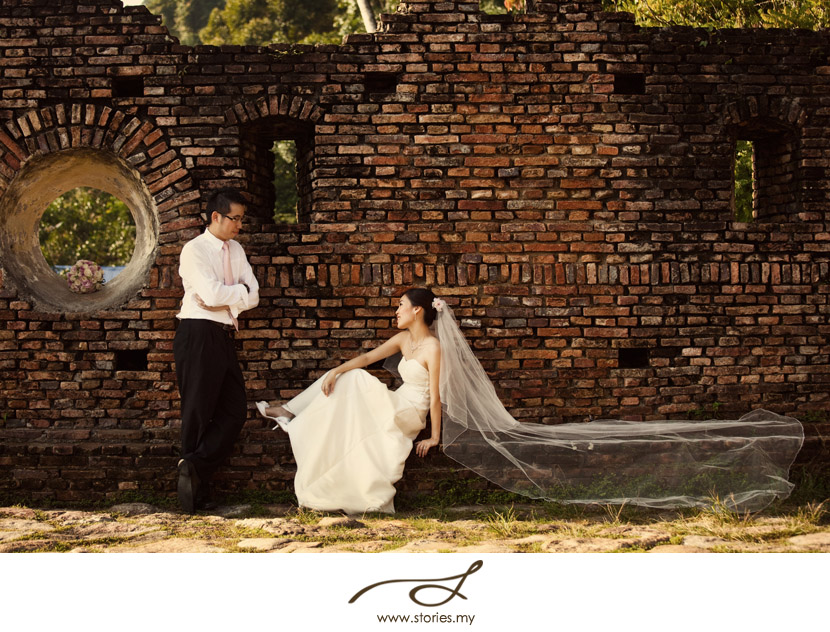 That evening…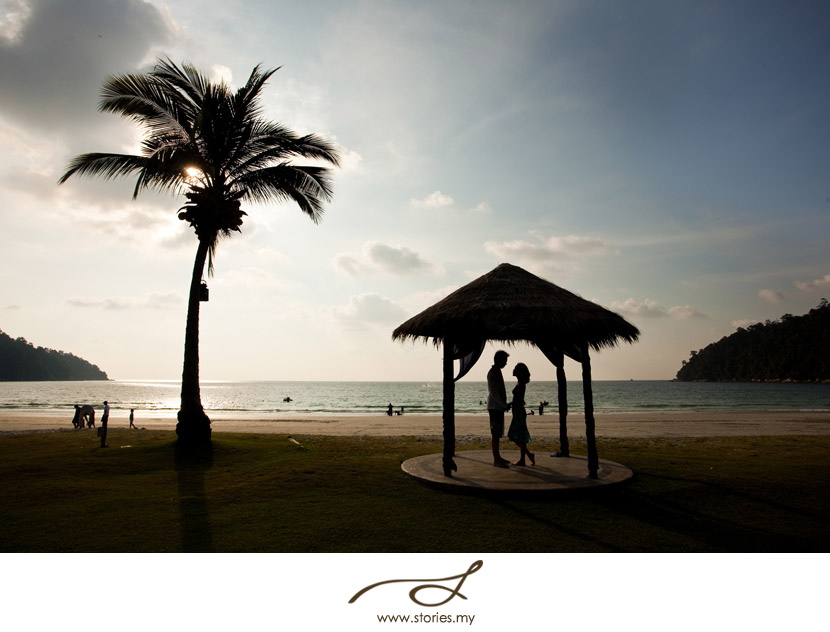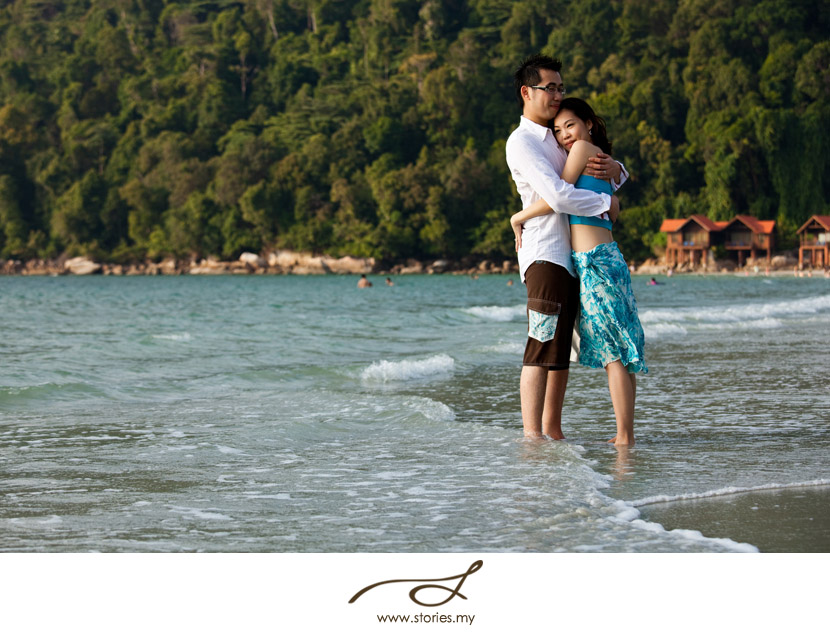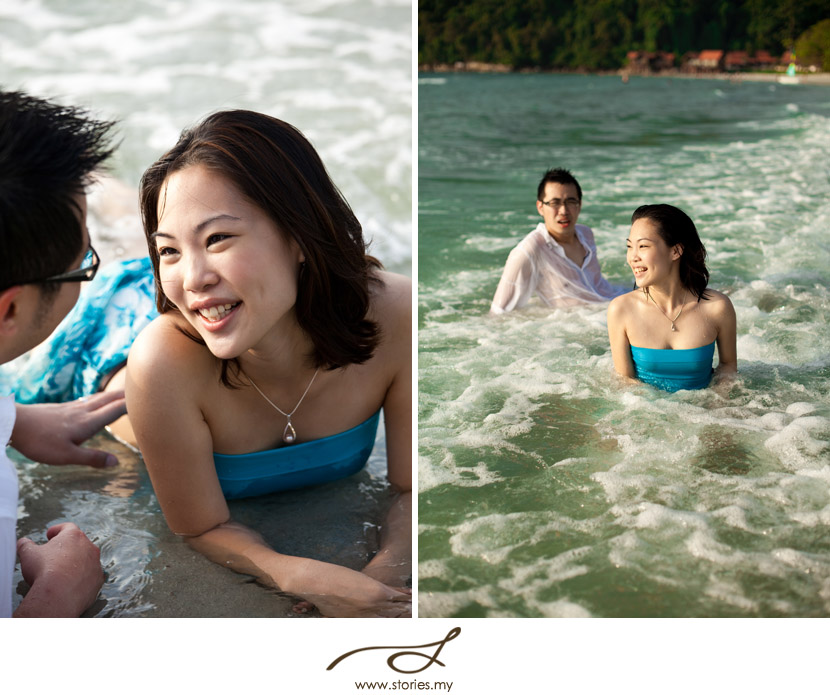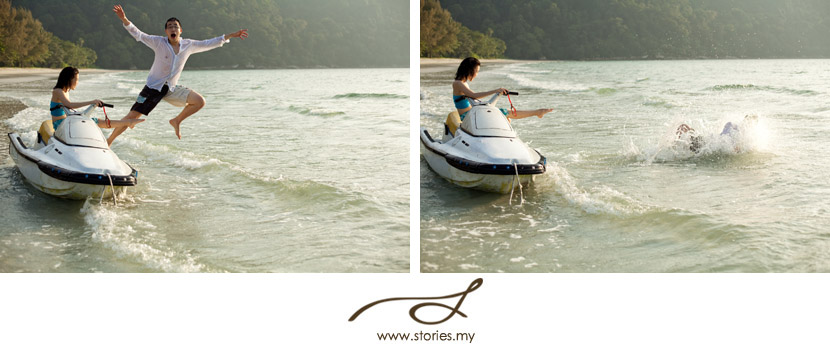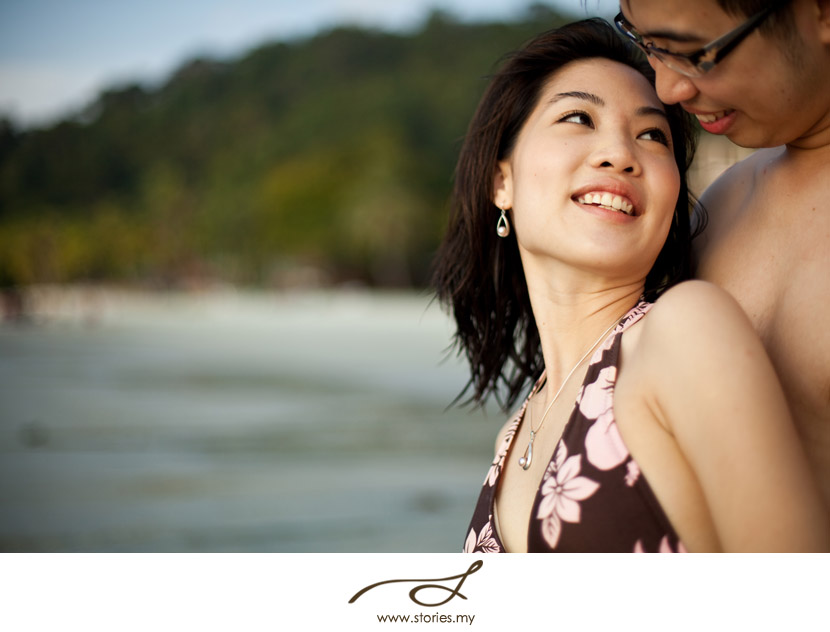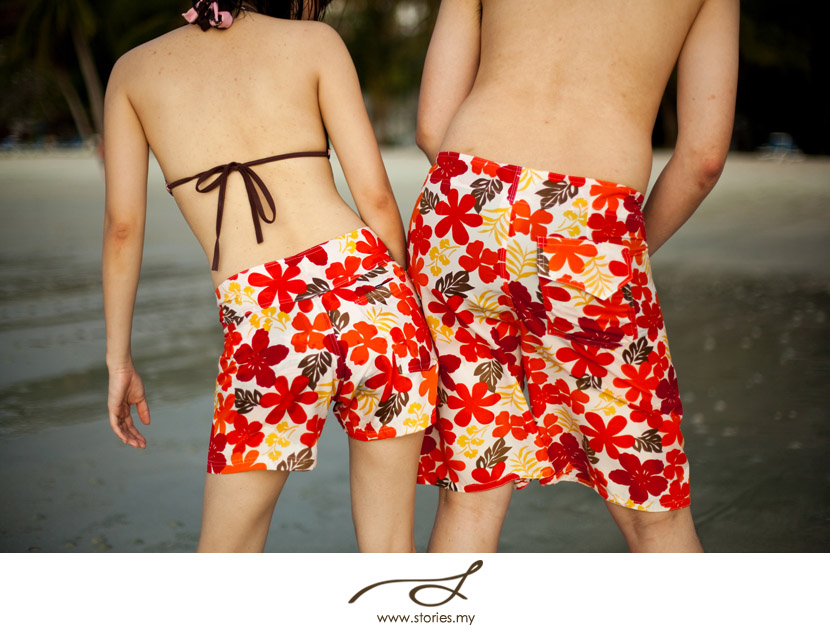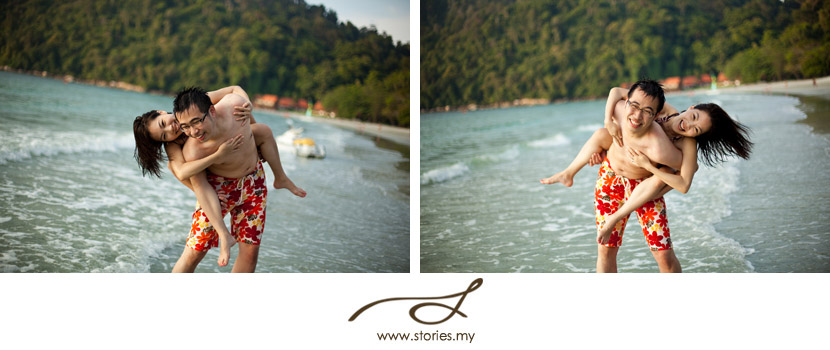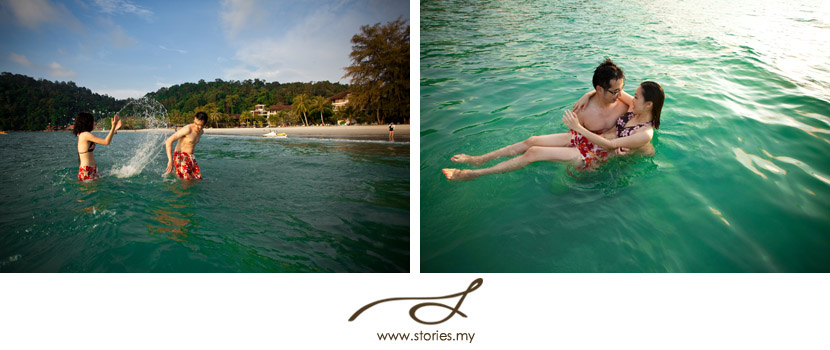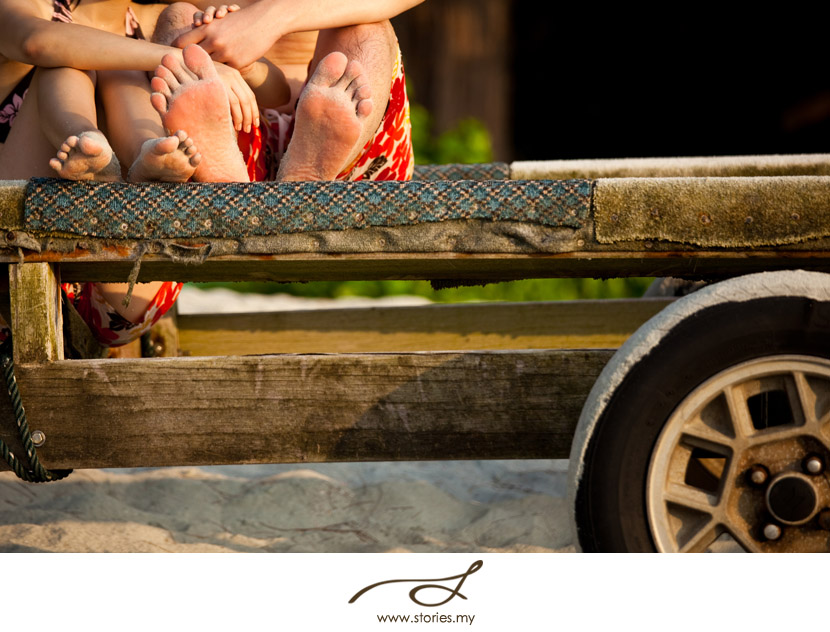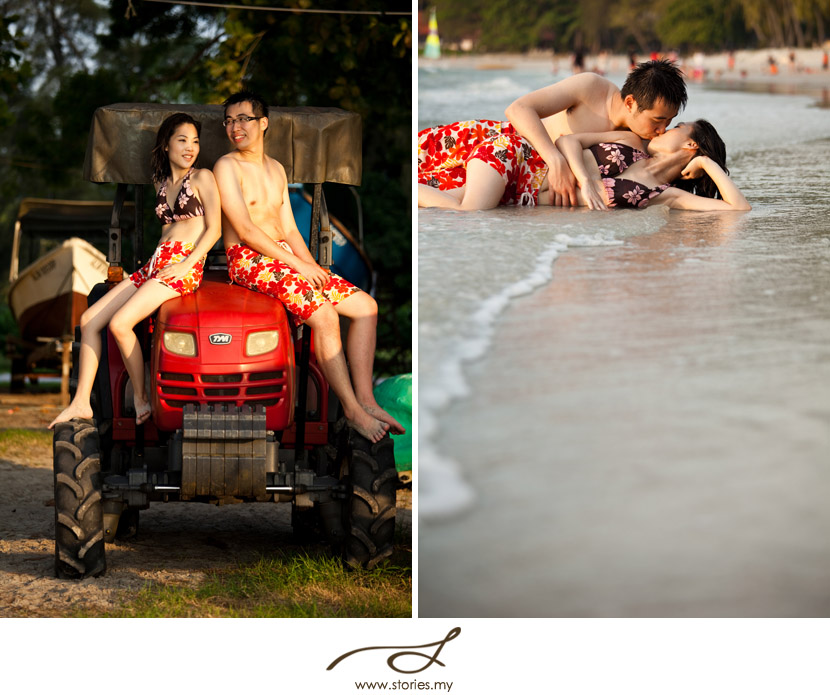 And to end our shoot…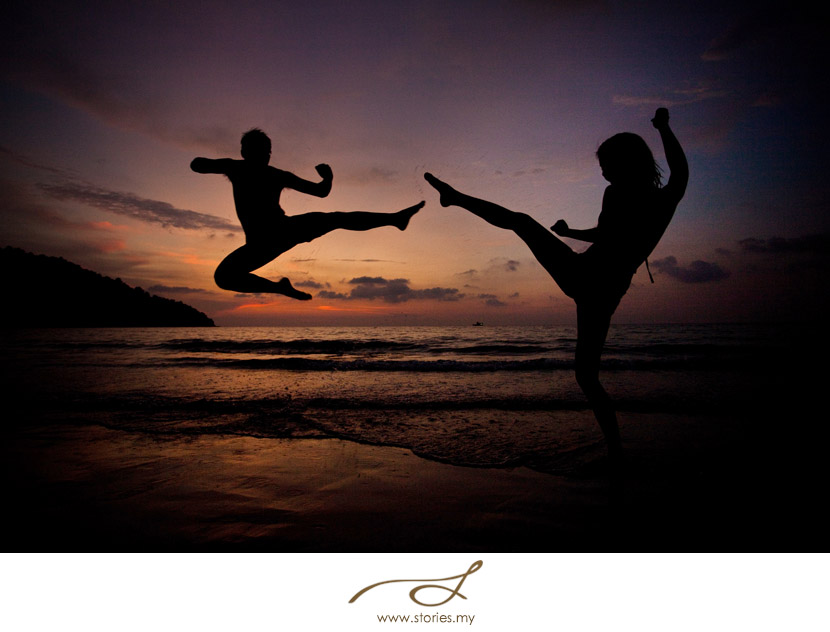 Definitely a fun photo shoot. I've added Pangkor to my list of favourite places to shoot. :)