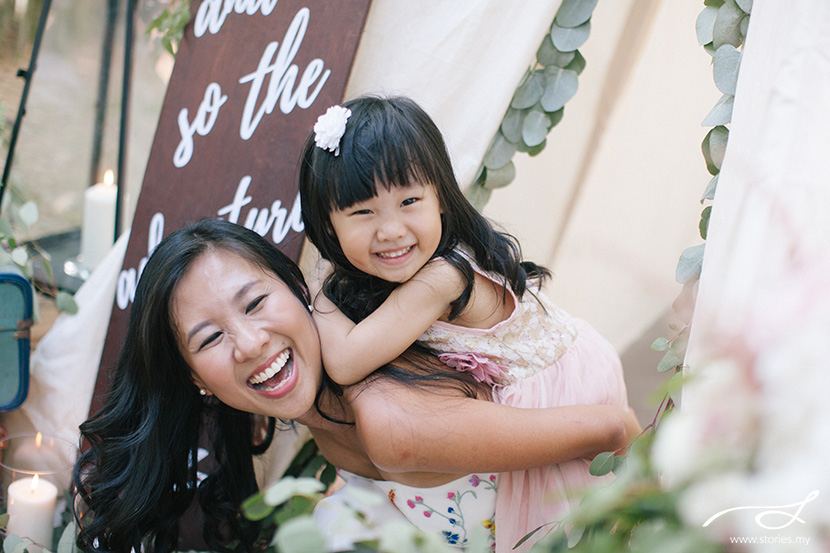 Dear Krysta,
It's been an amazing 4 years together, as your mum. One day, when you read this, know that I love you fiercely with all my heart. We've shared laughter together, tears, and silly moments practicing karate chops on imaginary bad people during our storytelling sessions. Just yesterday, I struggled through the day being your mum… it started out as a great day, going out with your Ee Ee (aunty Lina) to the mall…but when we came home, you were really tired and I had a really hard 3 hours with you and your brother, trying to put 2 over-tired toddlers down for their afternoon nap. After 1 hour, I realised a nap is nowhere in sight, so I decided we'll just have an early dinner and put you to bed.
I guess it's a combination of me being overly tired too, and temper tantrum outbursts that led me to my own outburst. I am sorry for the times I scolded and disciplined you out of my own anger. Part of me wants an obedient, compliant child, but I know that you have a mind of your own and sometimes, our personalities clash, resulting in crying moments (for both of us). You touched my heart when you saw my tears and took a tissue to wipe the tears away, and suggested that I drank water so I felt better.
I pray that you will grow up to be an amazing woman of God, who is kind, thoughtful and loves people fiercely too. You have a heart of excellence and your meticulous nature reminds me of your dad, who always wants to do things well. I see my own imperfections as I raise you up, and I know that this is God's way of moulding me to be a better mother too. Love you so much.
Mum