Photographers: Grace & Johan
Location: Trinity Methodist Church, PJ & Renaissance Hotel, KL
Wedding Gown: Pretty in White (white gown) & Love Vision (dinner gown)
Hair & Make up: Shinny Ong
Flowers & Decorations: Elshan Cas Sdn Bhd (church) & Rennaisance Hotel (dinner)
Videography: Nigel Sia
There's a verse in the Bible that says…
Two are better than one,
because they have a good return for their work:

If one falls down,
his friend can help him up.
But pity the man who falls
and has no one to help him up!

Also, if two lie down together, they will keep warm.
But how can one keep warm alone?

Though one may be overpowered,
two can defend themselves.
A cord of three strands is not quickly broken.
If you ever get to know Han How & Lydia, you'll know that this is one relationship that is strong. It's strong not just because of the bond of love that glues them together, but because Christ is in the centre of all they do. A cord of three strands is not quickly broken.
Han How and Lydia's wedding was filled with lots of love, laughter and warmth. The worship session in church was so uplifting and spirit filled, I could not help but sing along as I pressed the shutter button on my camera. Even Johan said that there was something different about this church wedding.
Han How & Lydia, I am so blessed to have been there at your wedding, photographing the both of you. I am always happy to be photographing weddings, but more so when the couple are personal friends of mine. Keep this strand strong between the both of you and God. All the best for the future!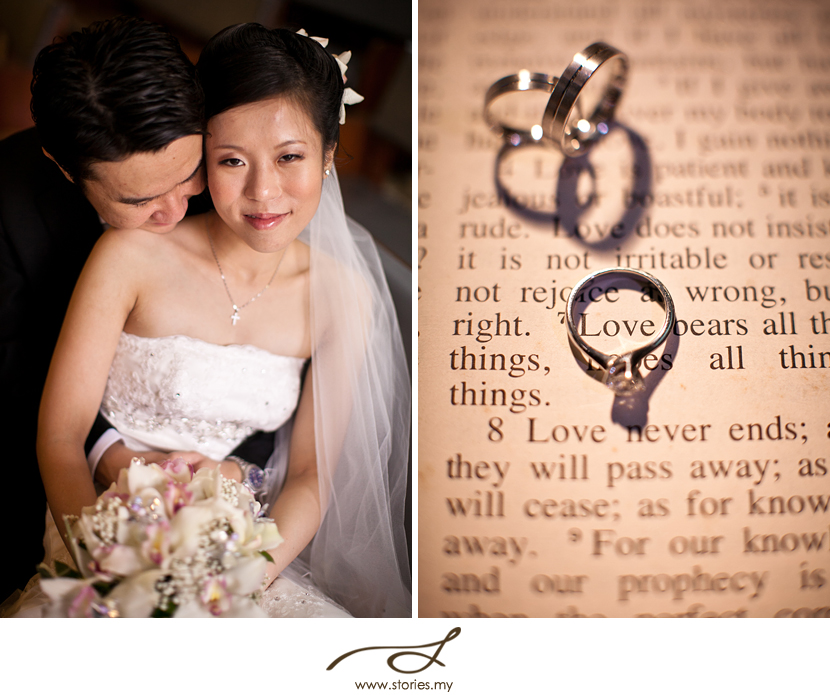 Here are a selection of my favourite images from their wedding.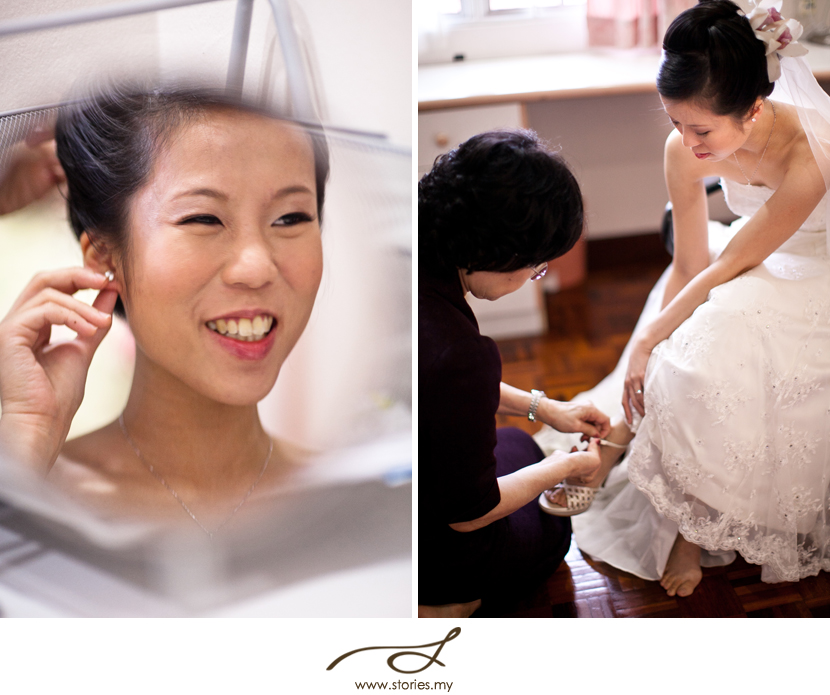 The heng tais looking pweetty.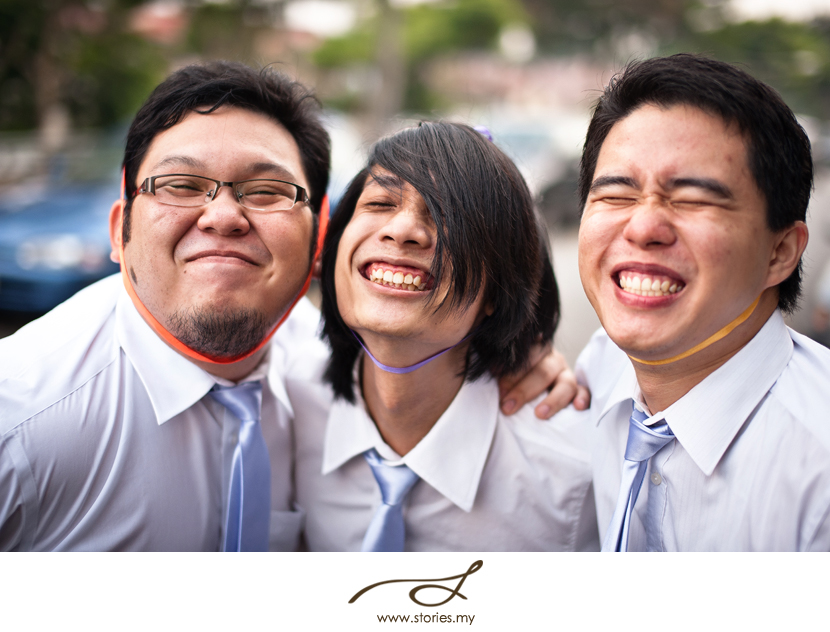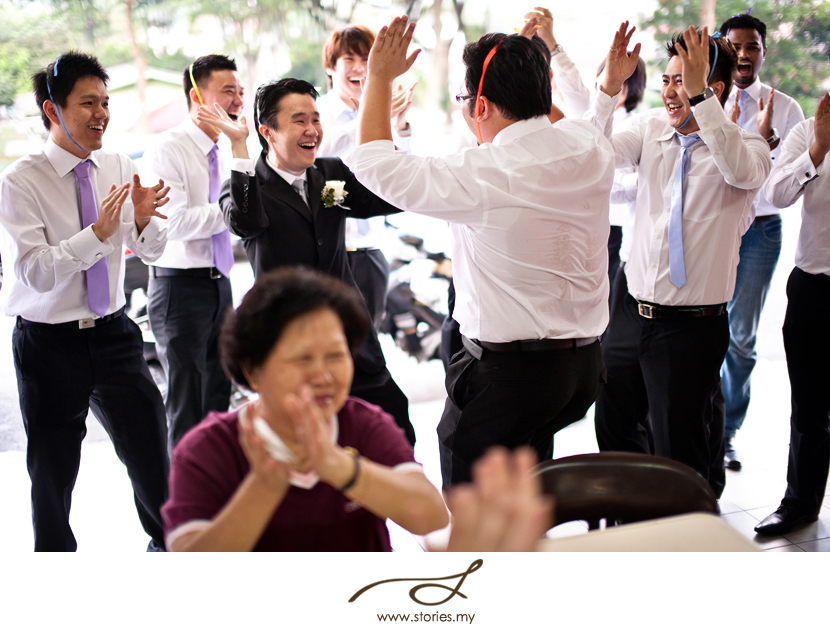 They had to go to a coffee shop near Lydia's home and ask strangers to stick little heart-shaped stickers on their faces…