It's a historical day for all Malaysians. People, young and old, all over Malaysia head to the polling stations to cast their vote for the 13th Malaysian General Election. Years ago, after I graduated from my studies in Australia, I had to make a choice… to head back home or stay on to work in Australia. Somehow, deep down, I've always felt that Malaysia was home. It wasn't a difficult decision to make. Right now, I truly believe that unless God calls me elsewhere, this is my home.
Despite all the negative things people say about this country, I still have hope. In God I trust. Our future lies in His hands.
My prayer is that our country will rise up to its fullest potential and that my children will have a positive future to look forward to. To all my fellow Malaysians, thank you for caring. You are making a difference.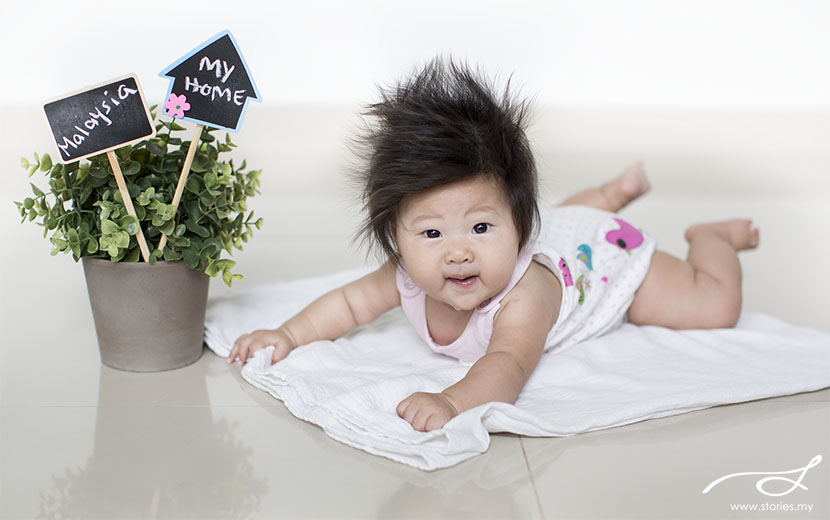 * My 4.5 month old daughter Krysta and I vote for a better Malaysia! *
Updated: 6th May 2013
Many Malaysians are mourning, upset and angry over the results of the elections. Change may not have come the way we expected. But as individuals living in Malaysia, let's do our part in making Malaysia a better place to live in by living a life that is ethical, peaceful, treating everyone with respect. If you want to see change happen in this country, we have to each play our part to make a difference. No matter how small. Let's not give up.
This blog is dedicated to celebrating life – new relationships as husband and wife, parents with their newborns, grandparents with their children and grandchildren… life carries on. It is my desire that the images we create here gives everyone hope that there is a future for the next generation. Remain positive. Remain hopeful.