This is proof that a long distance relationship is viable and can stand the test of time! Cui and Yi Chian met in the US when they were both university students but had to part ways after they graduated. Yi Chian moved back to Singapore, and Cui lived and worked in New York. Years later, after enduring many long 24 hour flights, Yi Chian popped the question while they were on a hiking holiday to the base camp of Mt Everest in Nepal!
The beach wedding was held in Avillion Resort, Port Dickson. Five of us from the Wedding Story team went down to Port Dickson the night before and met up with Cui & Yi Chian at their family BBQ. Even after 10 minutes of talking, we knew that we could instantly click. They are definitely an adventurous couple!
The next morning, we had an early morning start at 4.30am! When the sun rose, Avillion looked so beautiful…. and so did Cui.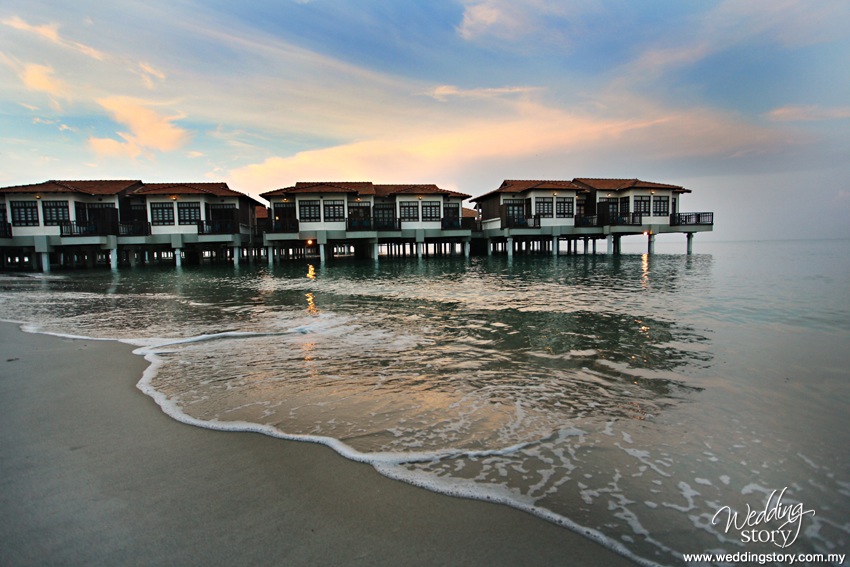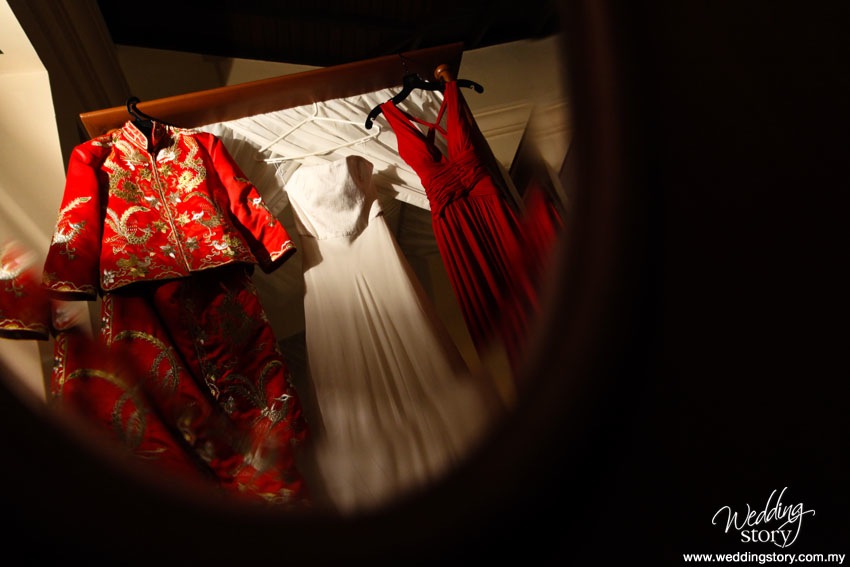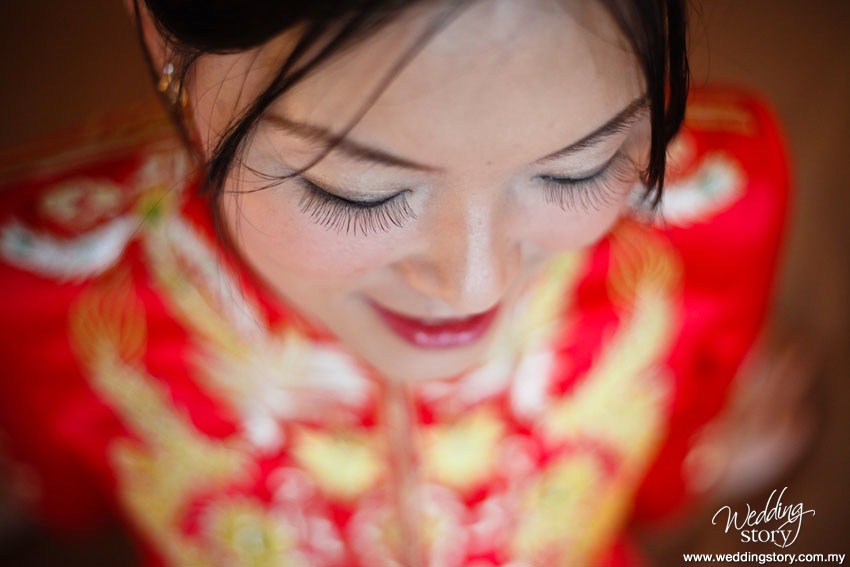 When the guys came over, the girls made them do some really crazy stuff…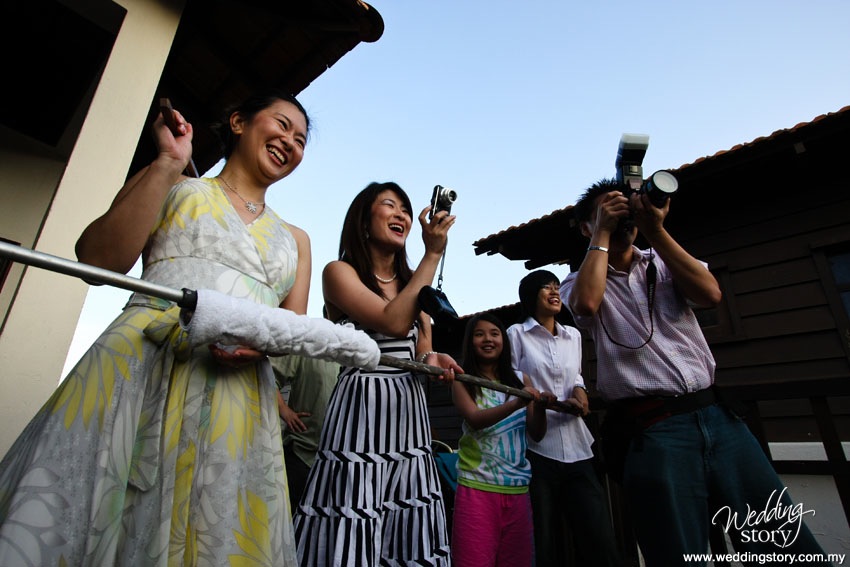 Like dancing like a chicken!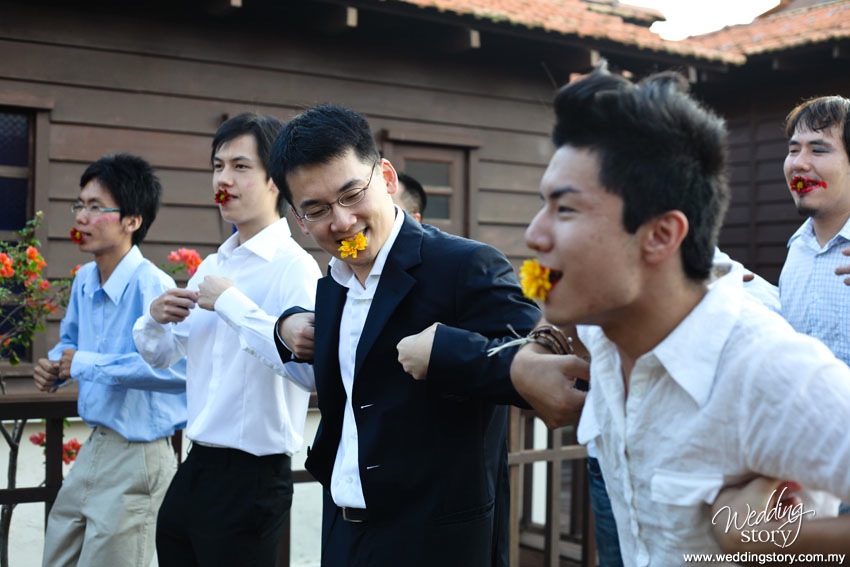 Or putting on lipstick for each other…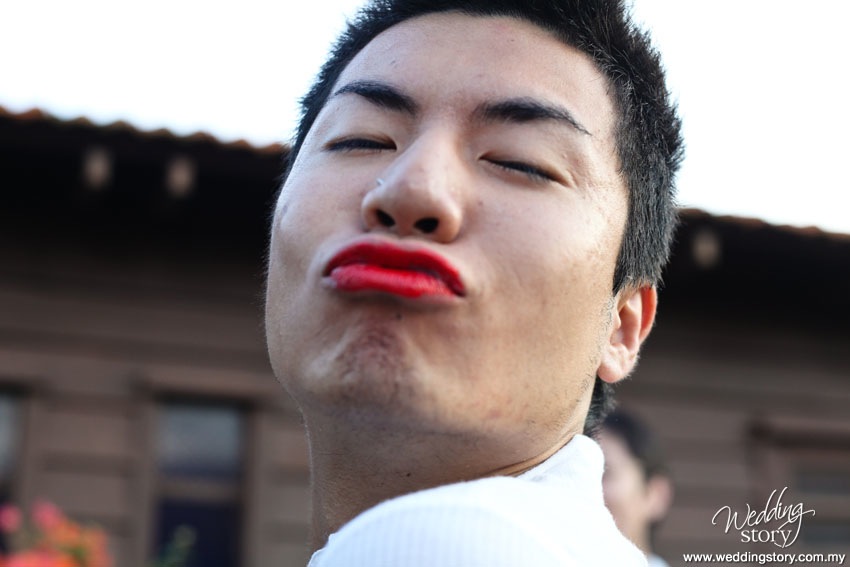 Some were better than others… guys you need make up lessons!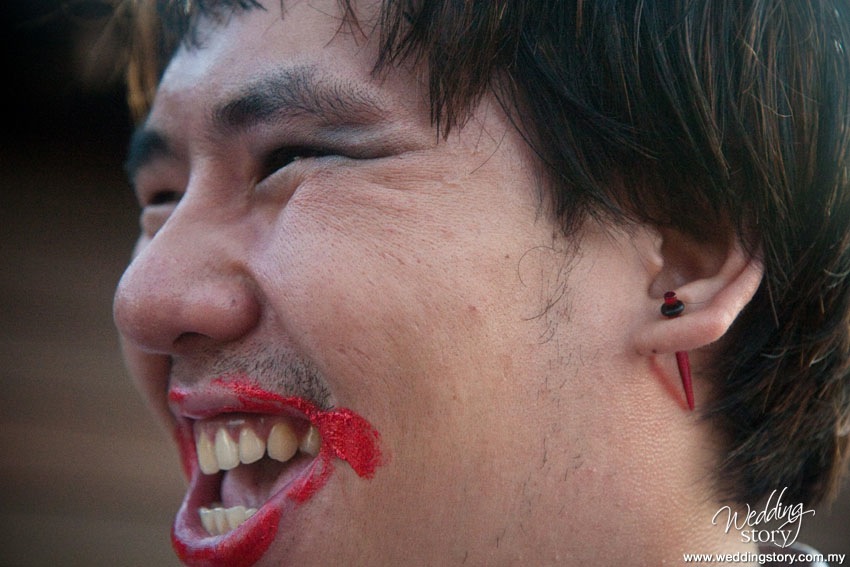 When Yi Chian finally got to Cui, she could not help but laugh at his fake 'mole'.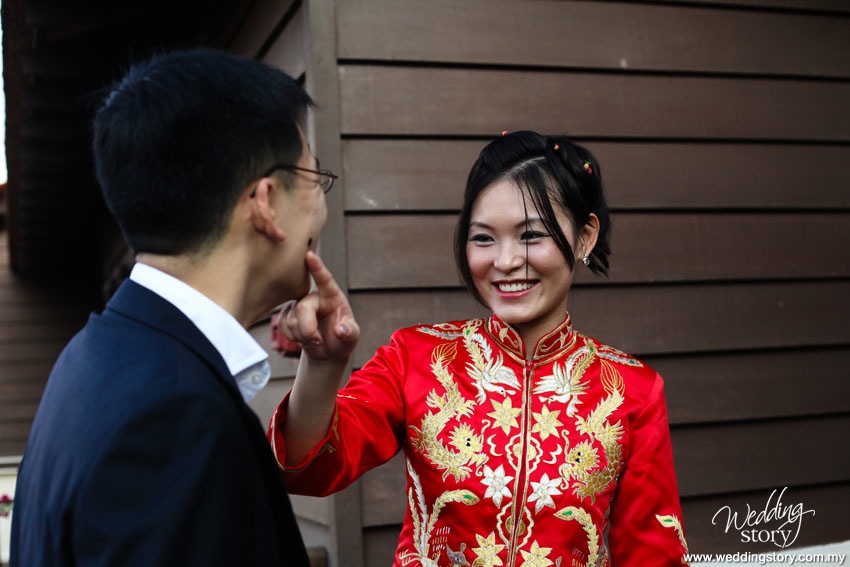 After a short time of tea ceremony with Cui's parents, we left for a nearby bungalow, where Yi Chian's family were waiting.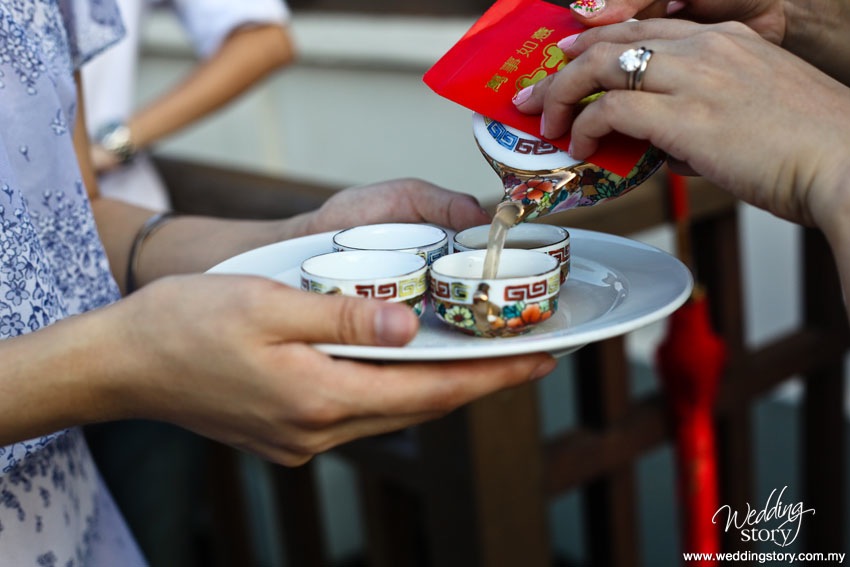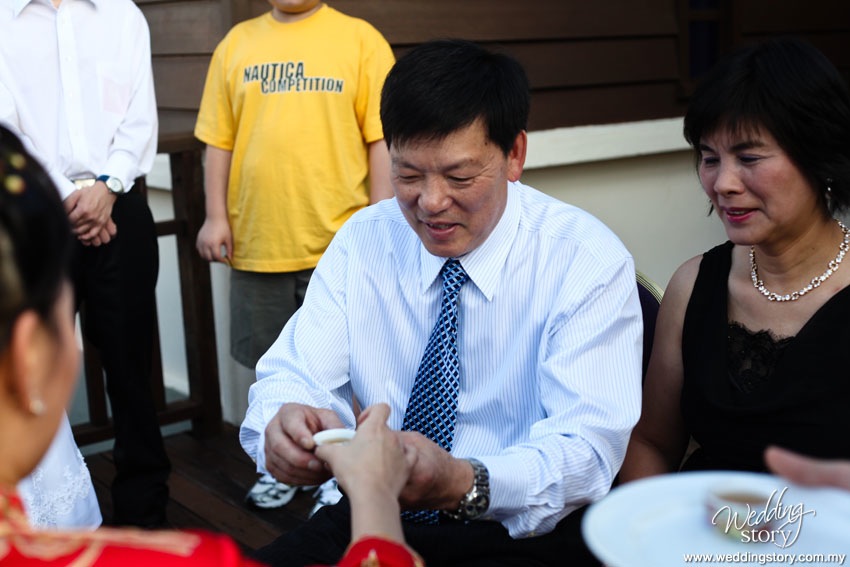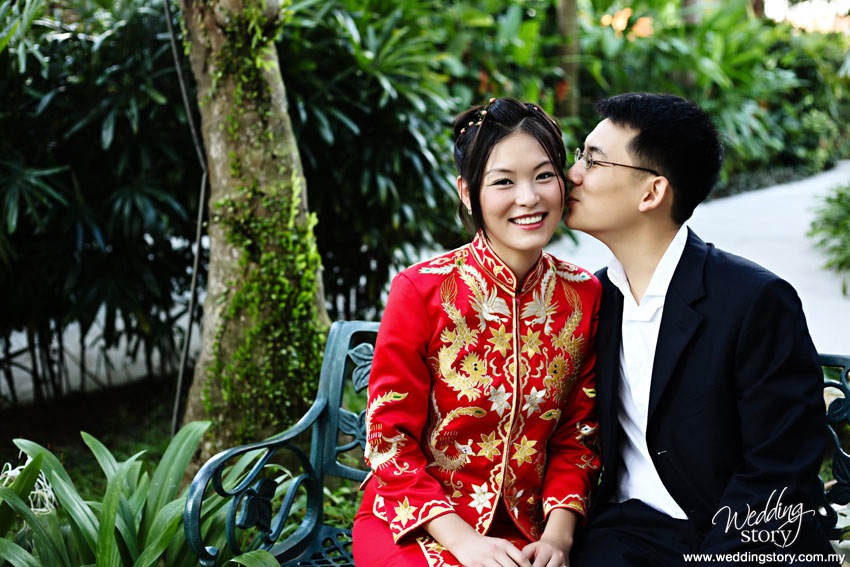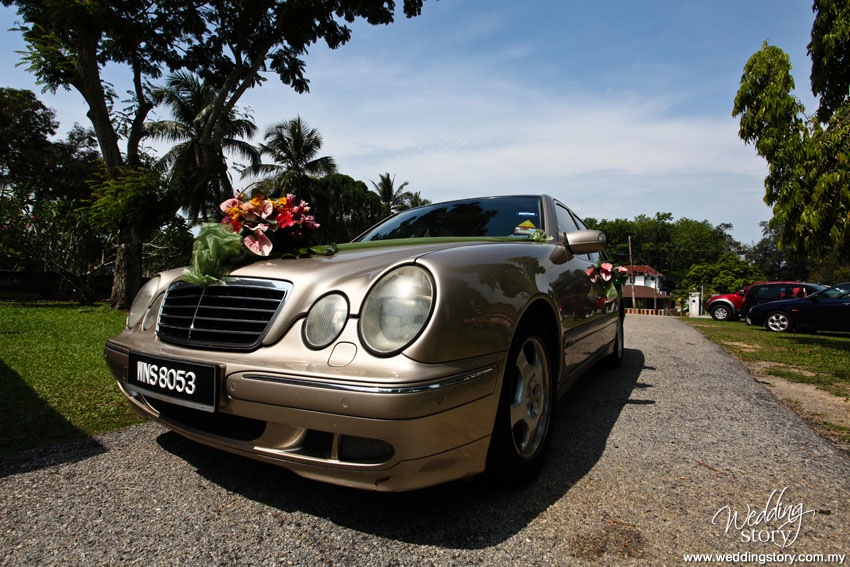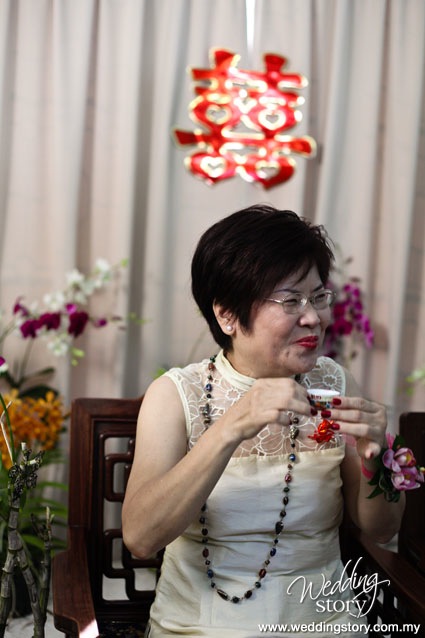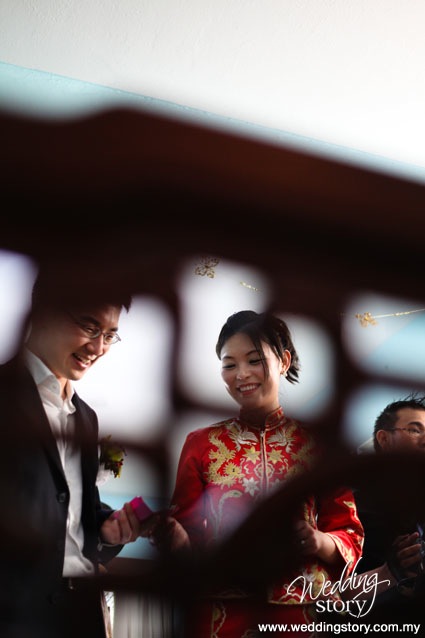 Then there were the serious family portraits…. and also the fun ones!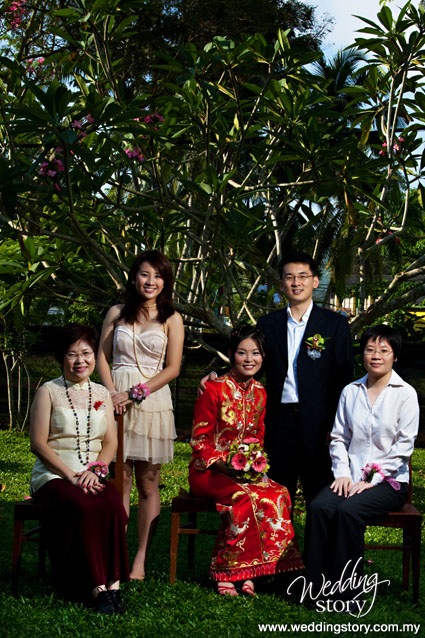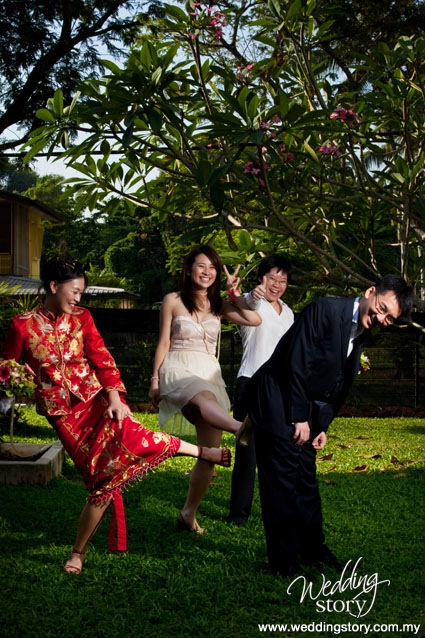 It was already about 12pm when we drove to a well hidden light house for some portraits. It was my first time there and I absolutely loved it! The only thing was the terrible noon time sun that beat down on us mercilessly. But Cui and Yi Chian didn't bat an eyelid. They were super gung-ho to do everything I asked them to do.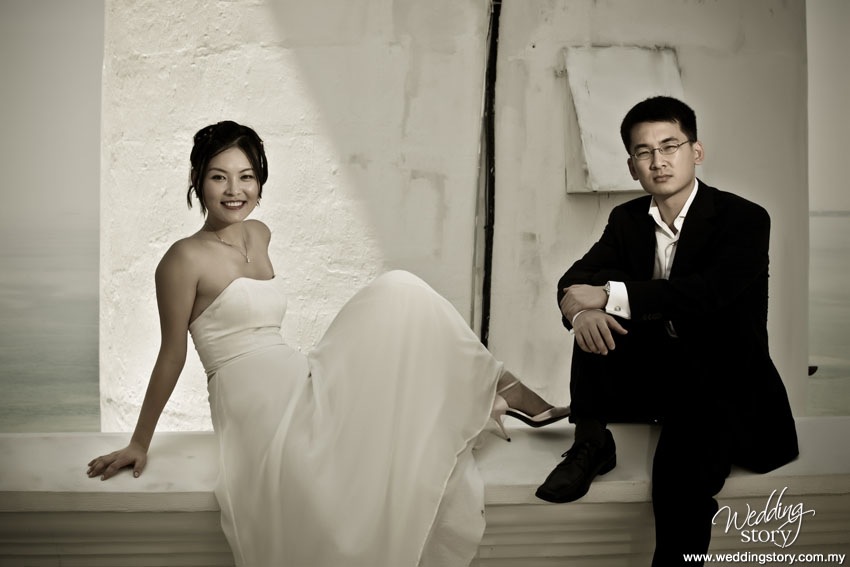 One of the scary things…. like climbing this really steep ladder up to another floor. Cui did it in her high heels ok! And came down the same way! Even with my flat shoes, my knees were a little wobbly!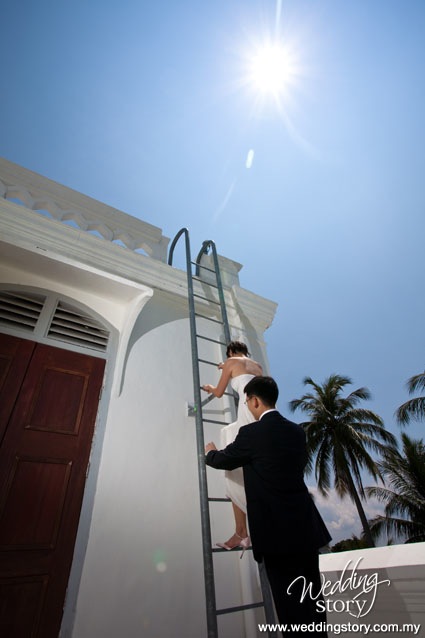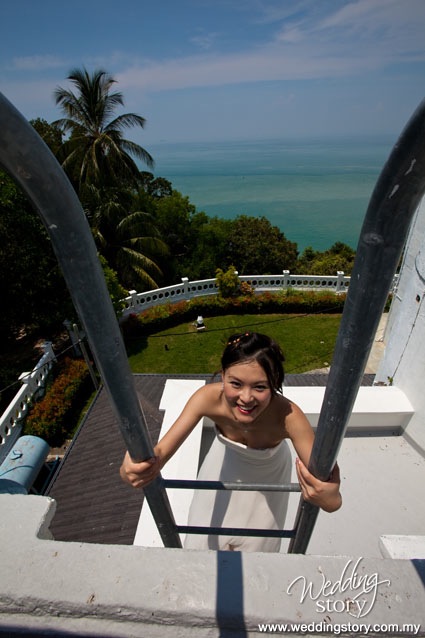 But it was worth it!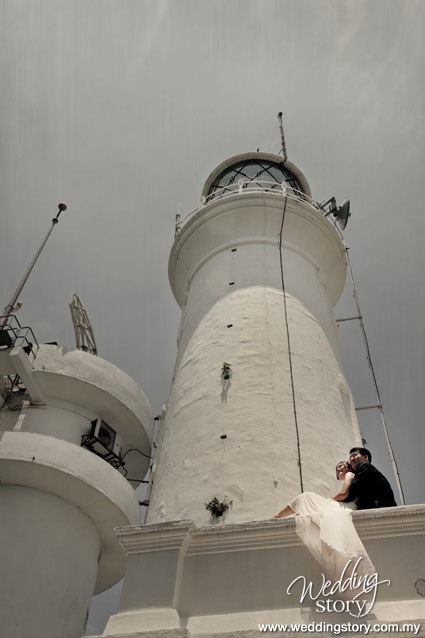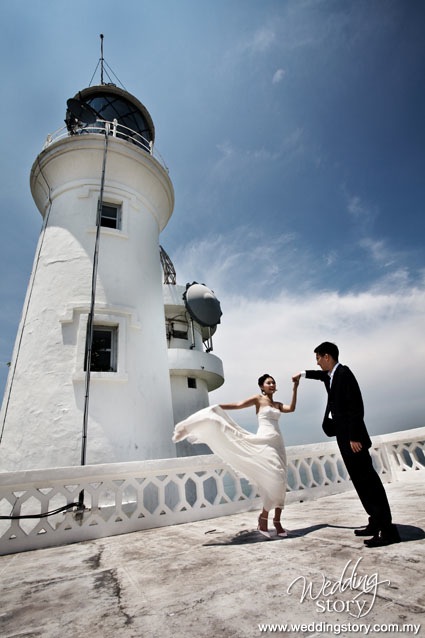 Finally, we went back to Avillion to shoot some more portraits around the pool side and garden.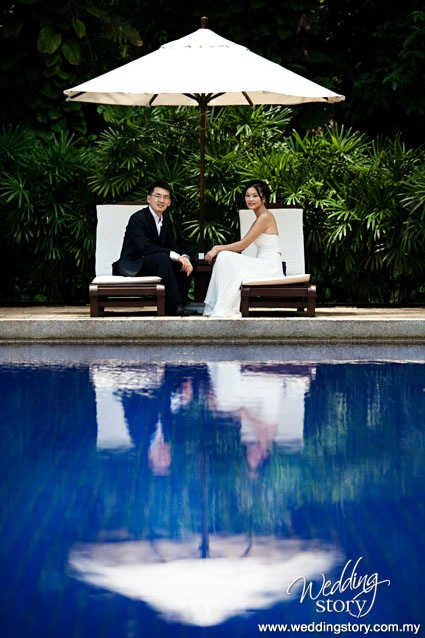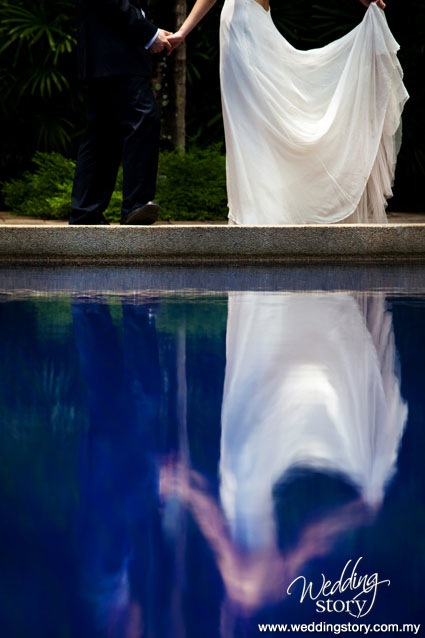 We only had a 2.5 hour break before we had to get back to Avillion for the solemnization ceremony. Through out the ceremony, Sharon Chong was working on the slideshow to be shown during dinner. It was a pretty mad rush but we managed to complete it! Here's the slideshow that we played that night. Part 2 of the wedding to come soon!
Press play and then pause to let the video load fully, or else you might see it skip back to the first frame.