The Tumasek beach at Avillion looked absolutely beautiful. I can understand why people are so drawn to beach weddings. There is this charm and beauty about it. That day, the afternoon sun was really hot, but that didn't stop Cui and Yi Chian from smiling all the way! I was really amused that Yi Chian took off his shoes for the ceremony on the beach. It was THAT casual! The sand kept getting into my shoes as well and I took off my shoes too after a while. The ceremony was simple and sweet.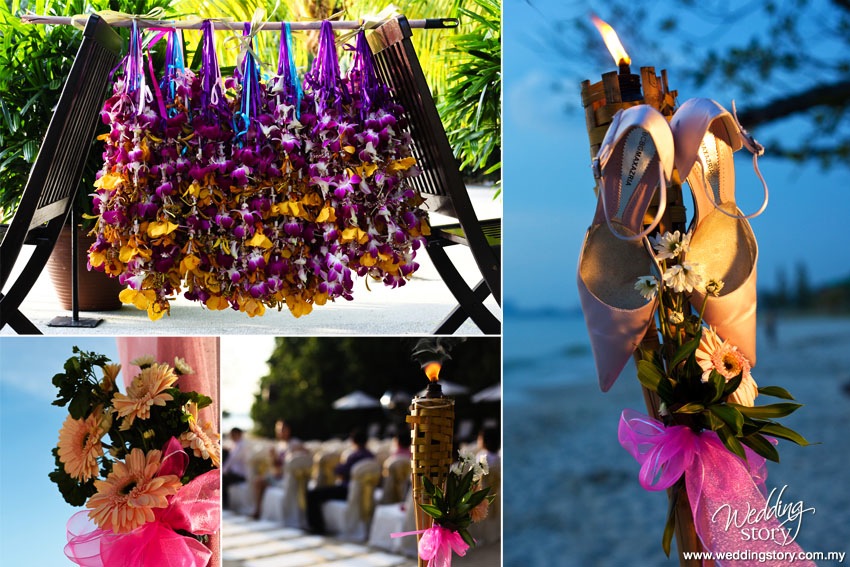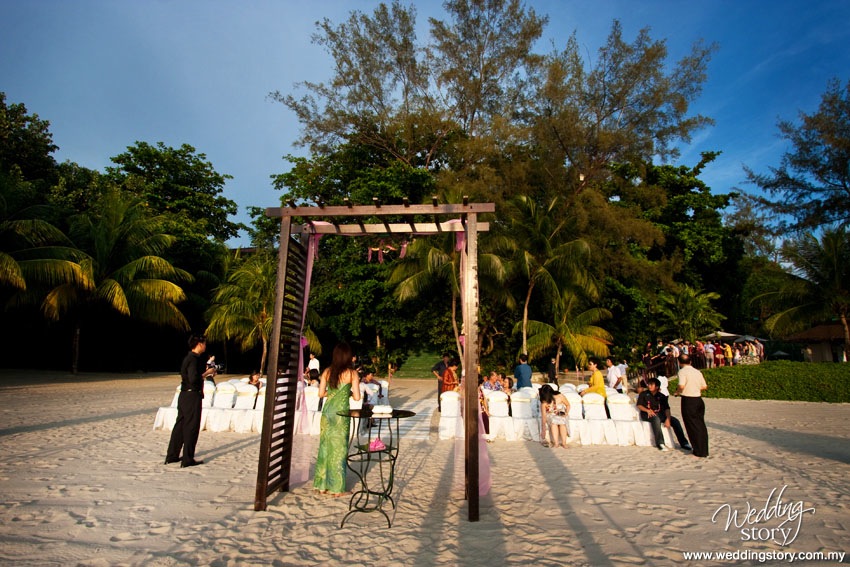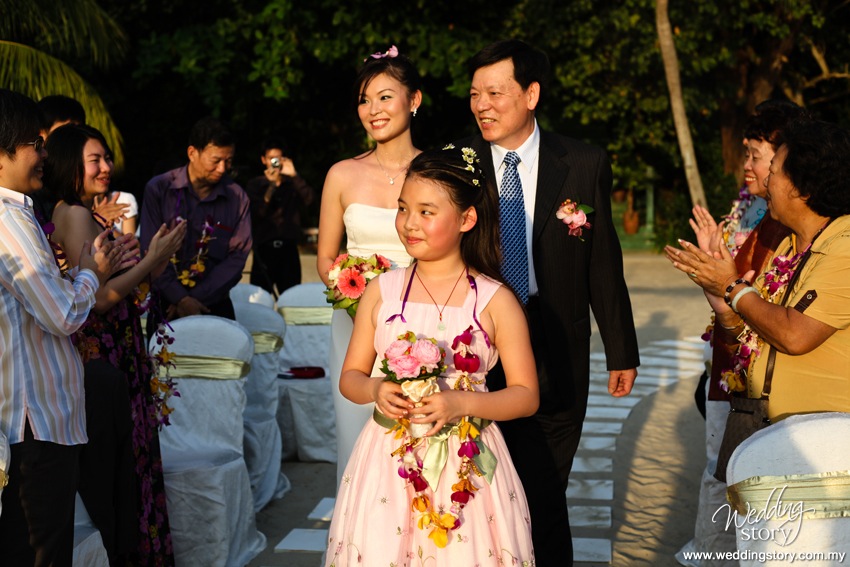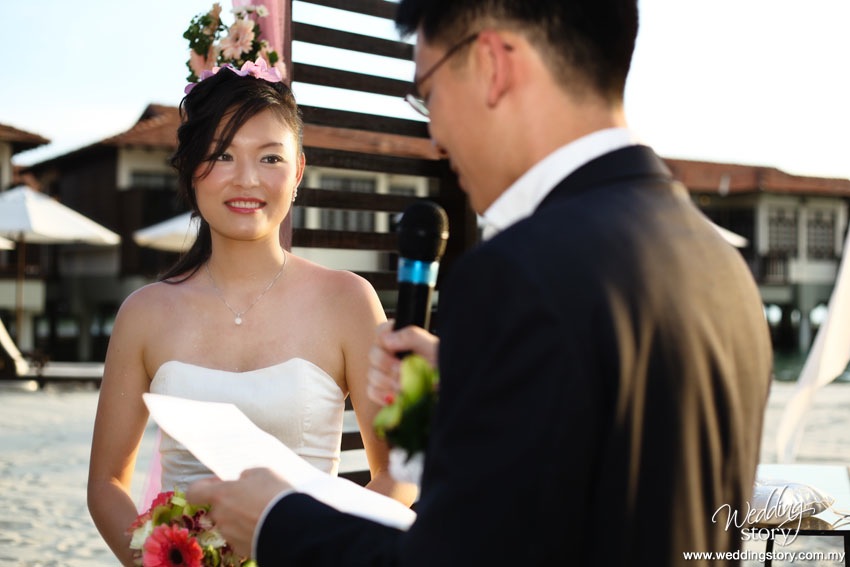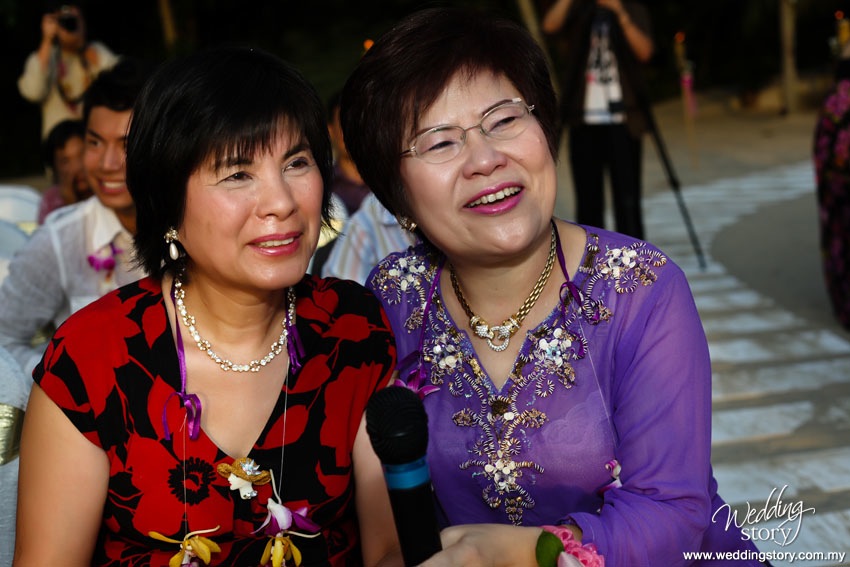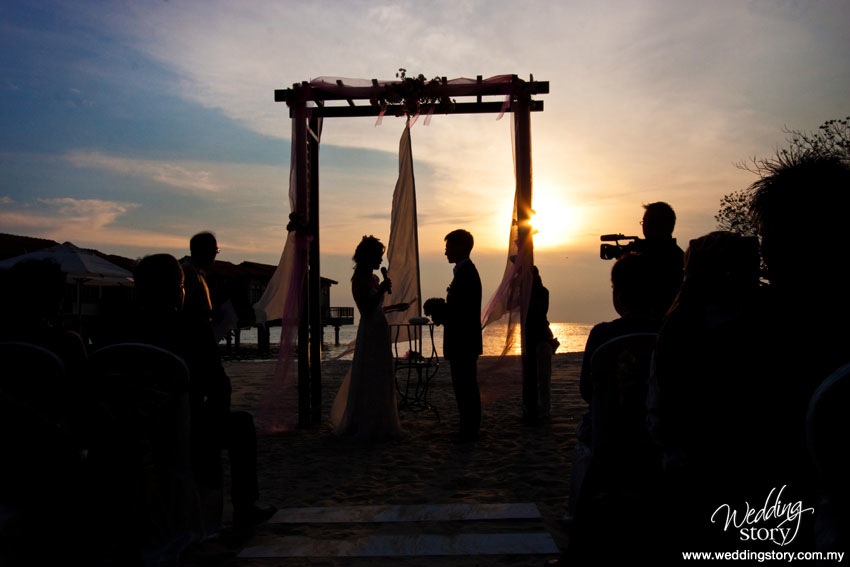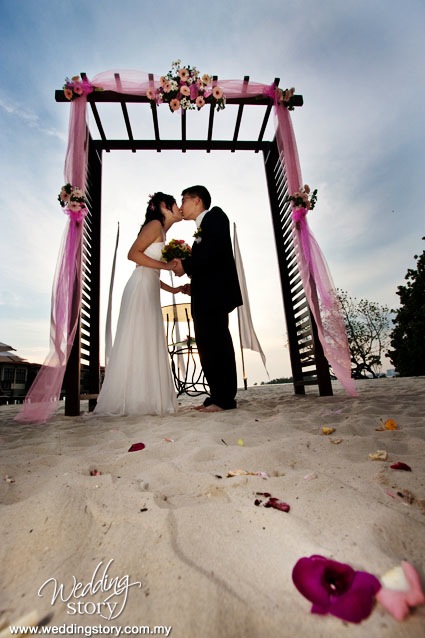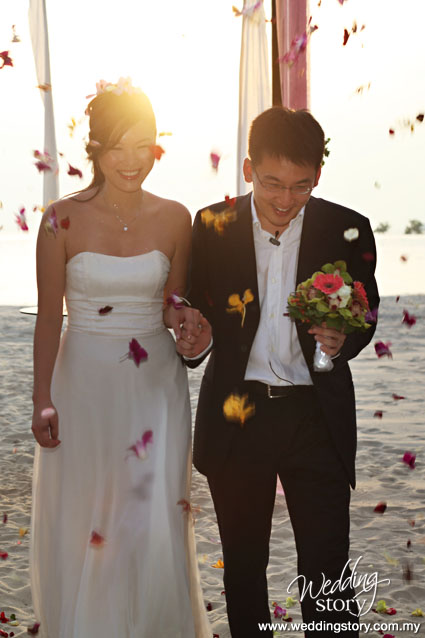 Sealed with a kiss!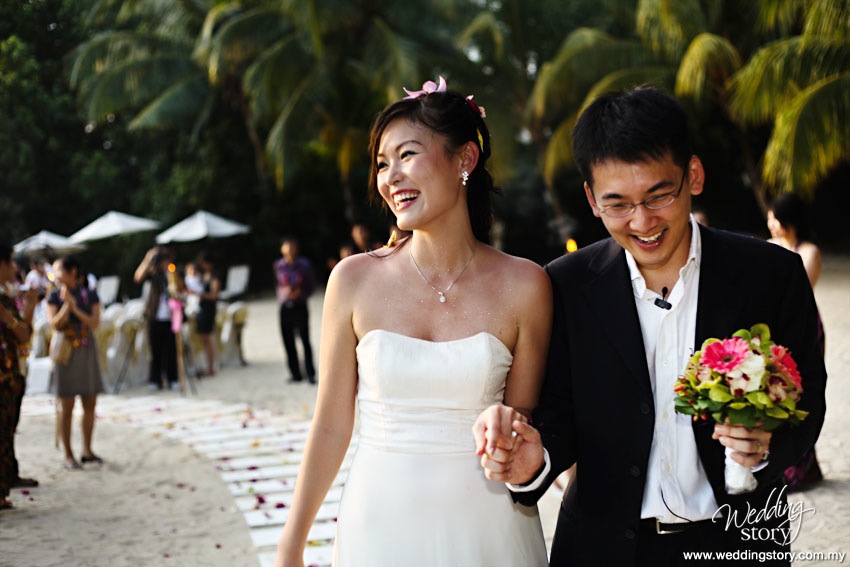 After the evening beach ceremony, we adjourned to the ballroom for an intimate dinner with friends and relatives. It's nice to have a smaller number of tables for a change! I think there were about 16 tables or so. I love the cupcakes!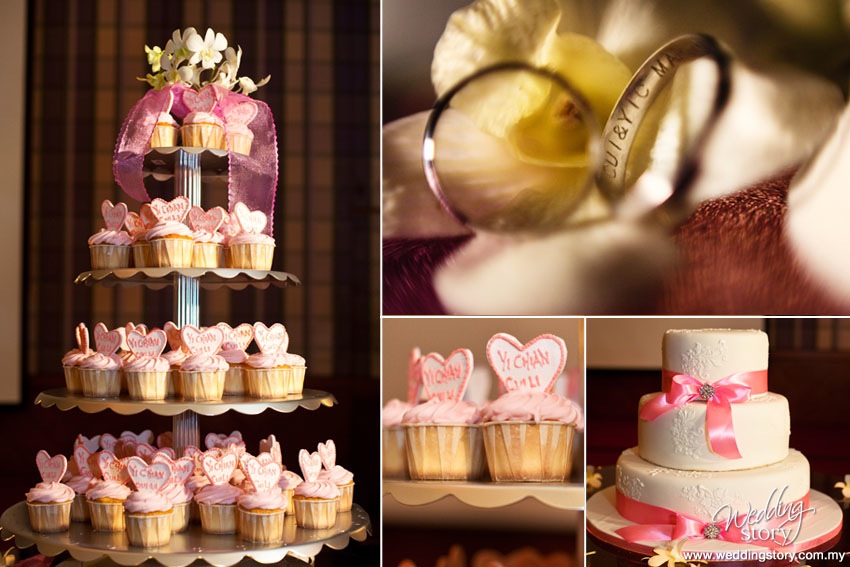 The night was filled with lots of yum sengs, and dancing!