I've been to Putrajaya a number of times but all this while, I've never shot there before. So when Jack and LeAnne requested for a pre-wedding shoot in Putrajaya, I thought, ok where to start!? There's just too many buildings and too many choices. The best thing about Putrajaya as I discovered was the lalang. Plentiful of good lalang to take shots in! :) We started our shoot in the afternoon and carried on till after sunset. I love how Putrajaya looks at night, it's just a completely different feeling to the day shots.
Jack and LeAnne seem quite at ease in front of the camera. Jack is into photography as well, so Leanne's pretty good at posing in front of the camera. She has had practice. :) It's easy to make her look good on camera because she is super photogenic. I'll be shooting their wedding in Ipoh this coming week, so am looking forward to that!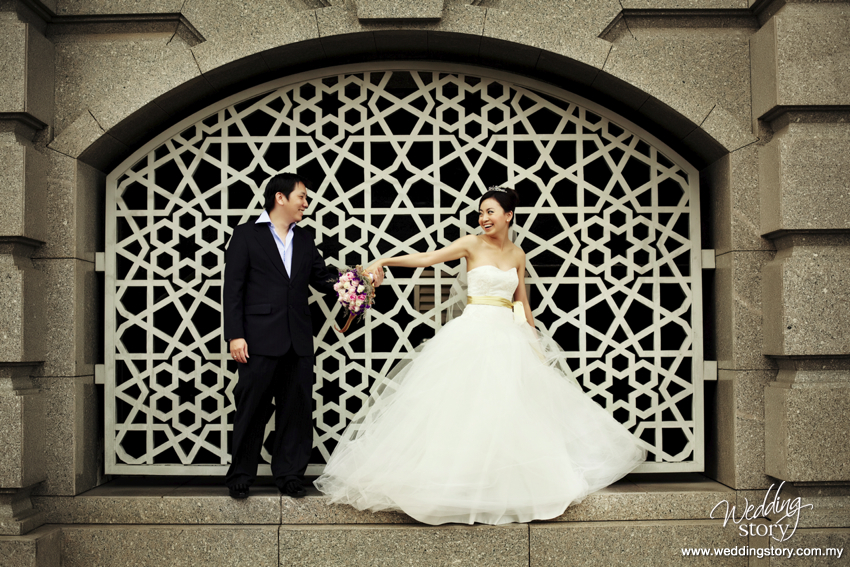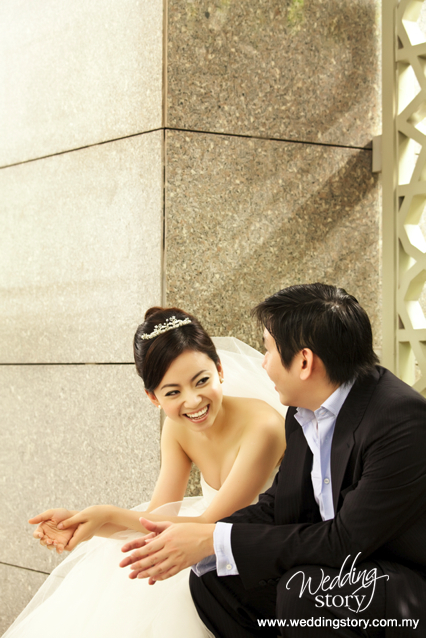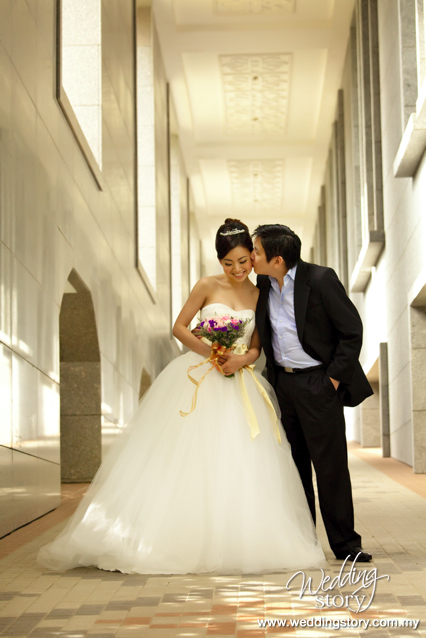 Don't they look gorgeous together? Her laughter is so infectious.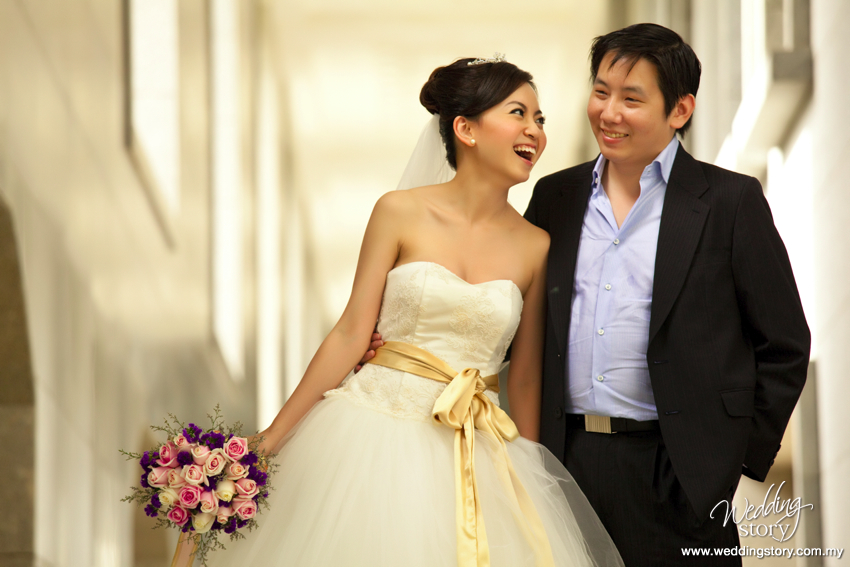 Her gorgeous gown is from our vendor partner That Special Occasion. You can choose from a variety of gowns when you book a pre-wedding session with us.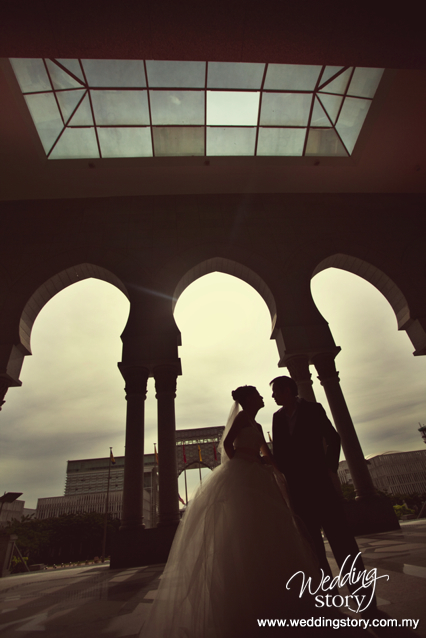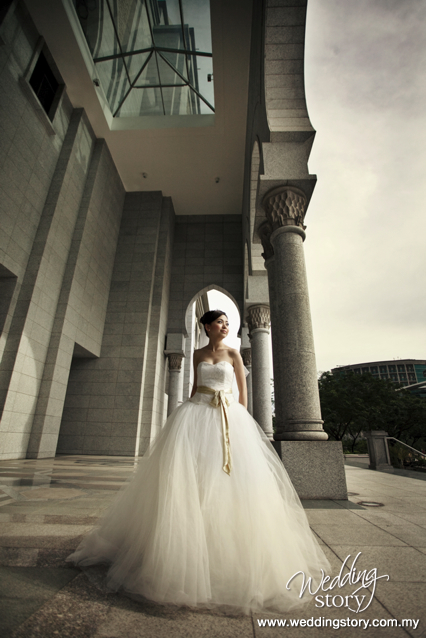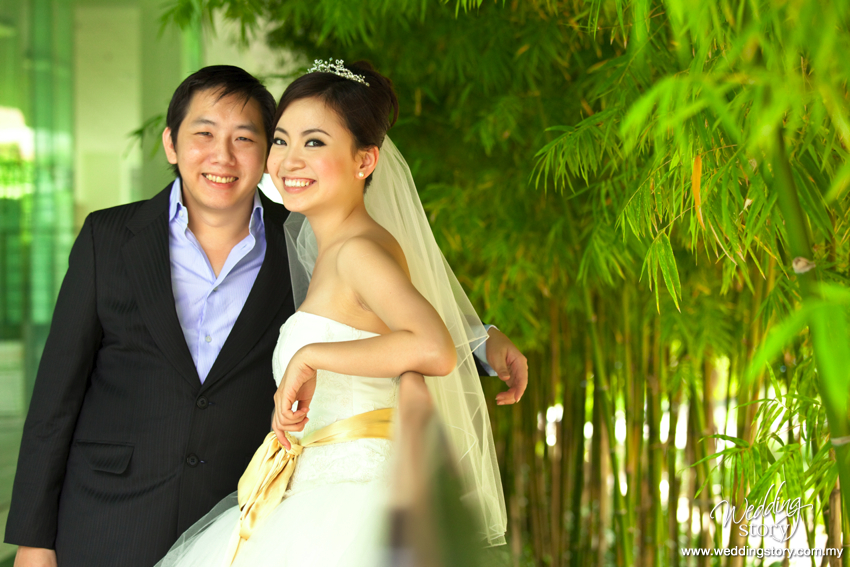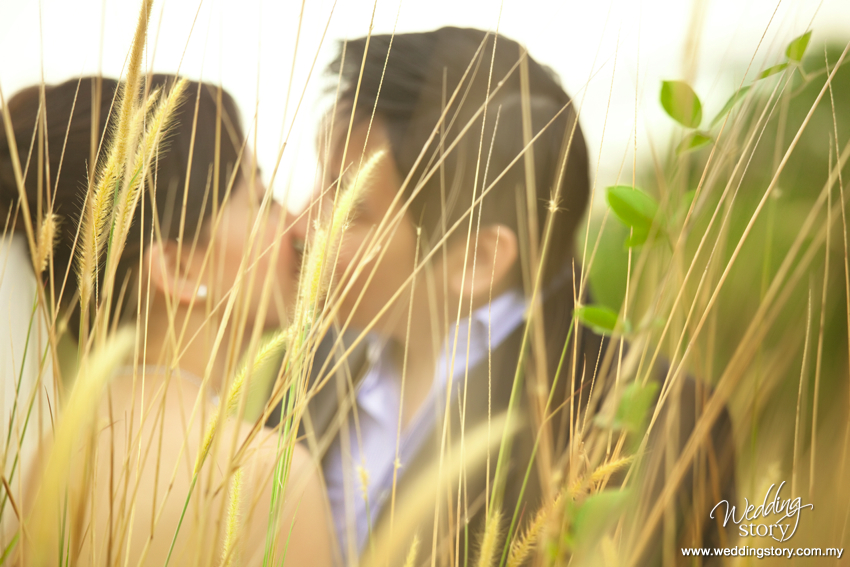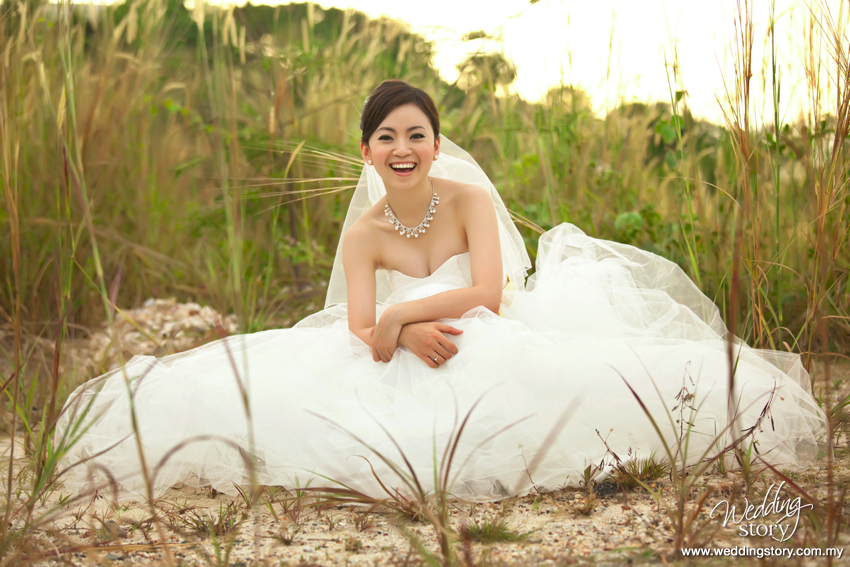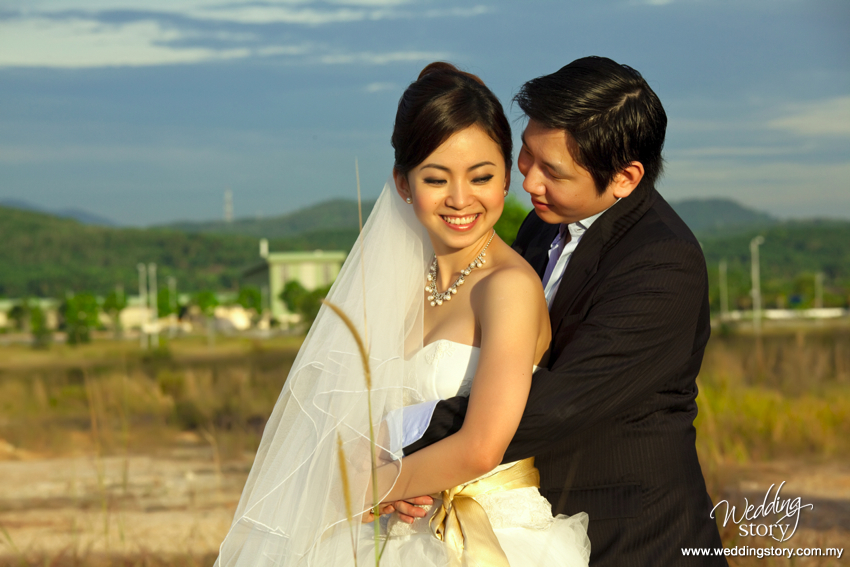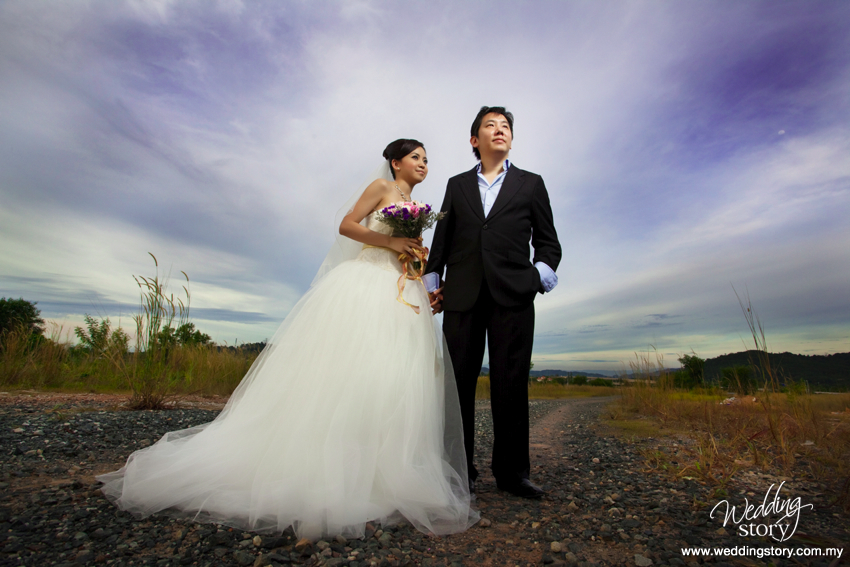 I don't usually shoot pre-weddings on my own because it's a lot easier when you have someone holding a flash or light for you! This time round, I had 2 with me – Nigel Sia who recently joined the Wedding Story team and Hafiz Ismail who tagged along that day. Thanks Hafiz for pointing the way to good lalang. :) Here's a funny shot of the both of them clowning around!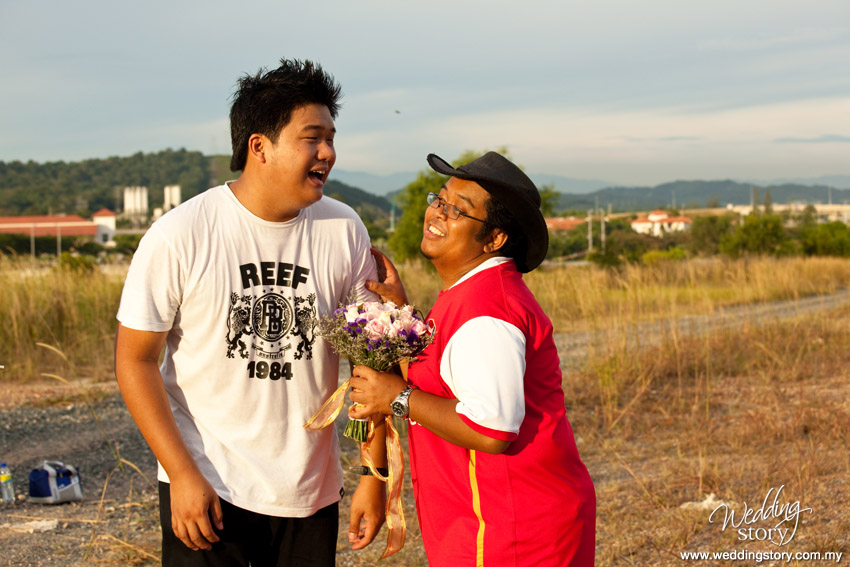 The sunset in Putrajaya that day was absolutely stunning! I haven't seen such a good sunset within 50 km radius of KL for quite some time.