One week prior to Pierre & Lay See's actual wedding day, they had another grand dinner. This time, it was held at the Holiday Inn Hotel in Malacca. The theme: Chinese. I absolutely love the thought that went into every little detail of the wedding. Definitely one of the best decorated dinner halls I have ever seen! Don't you agree with me?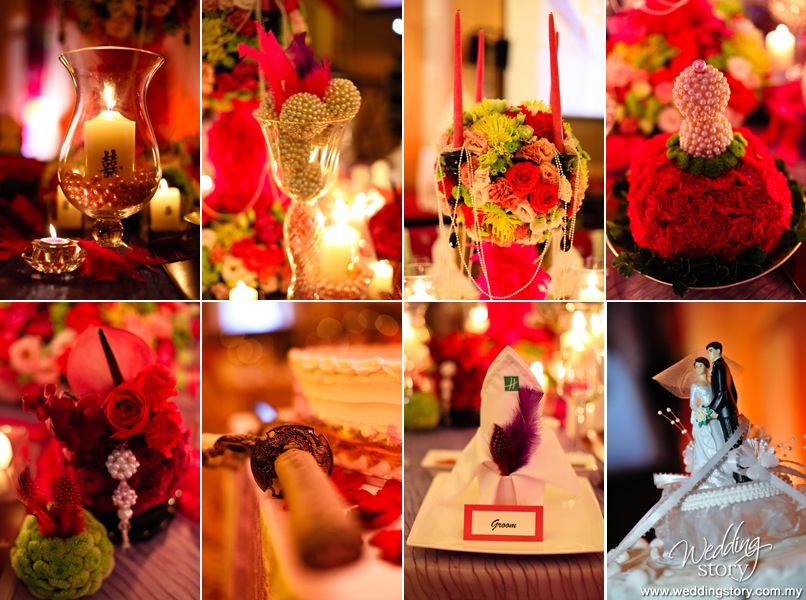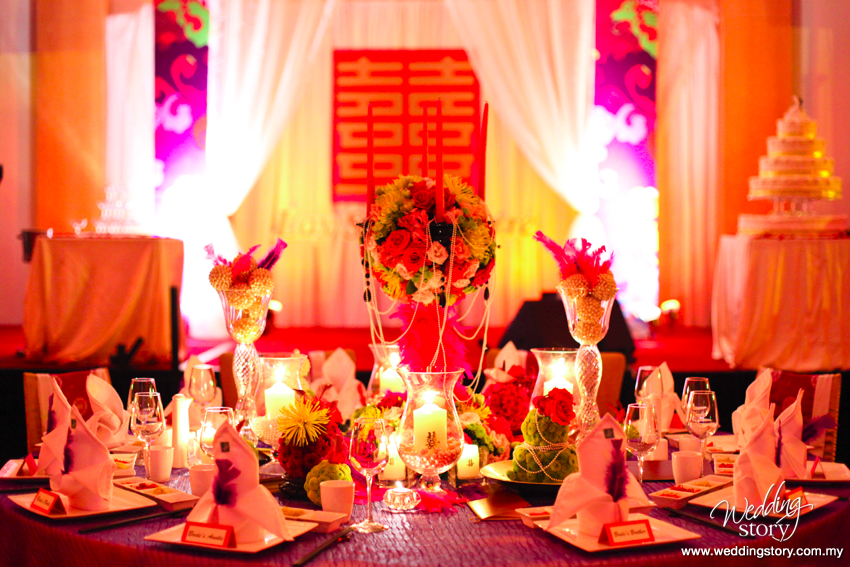 Pink was the colour theme of the night. Lay See had 3 lovely dresses to wear, just that night itself!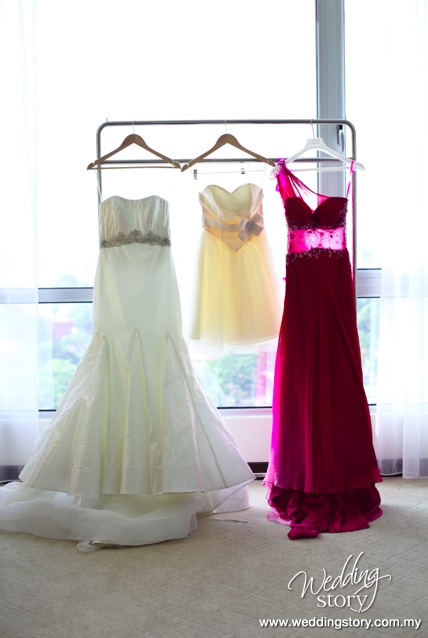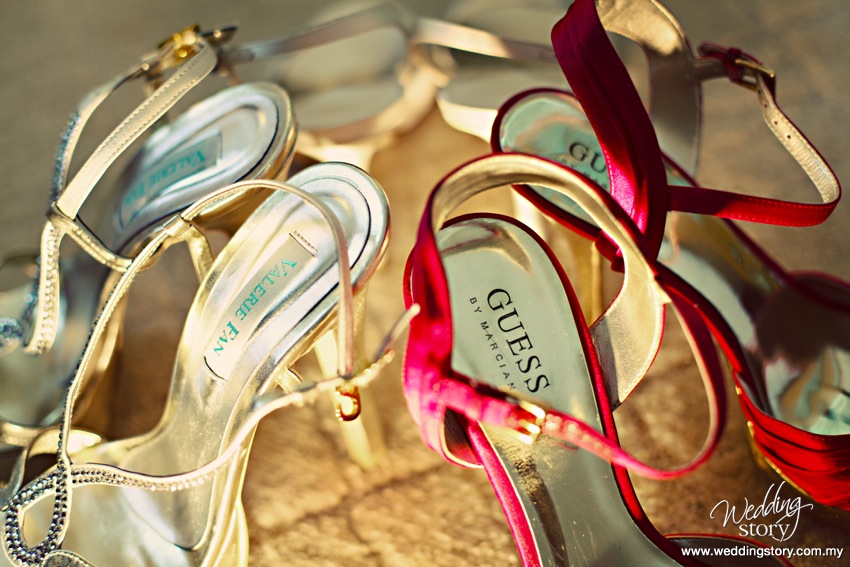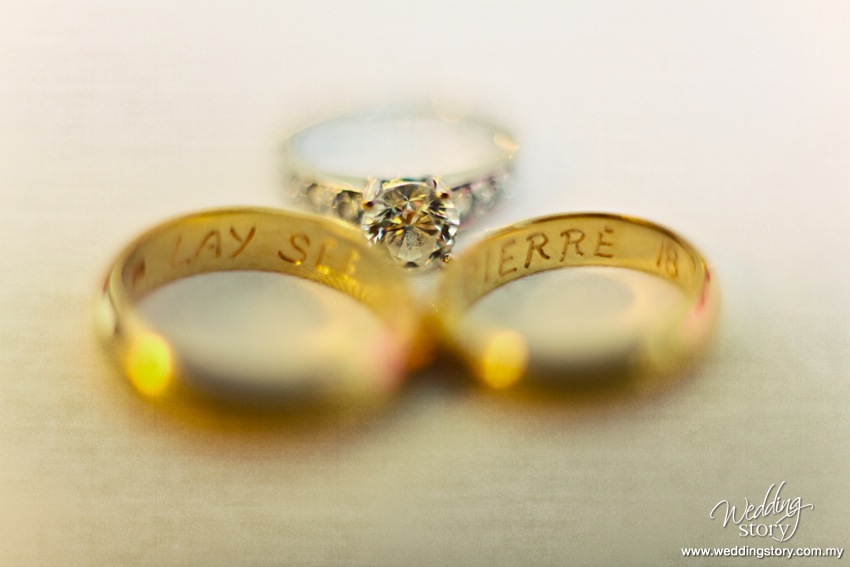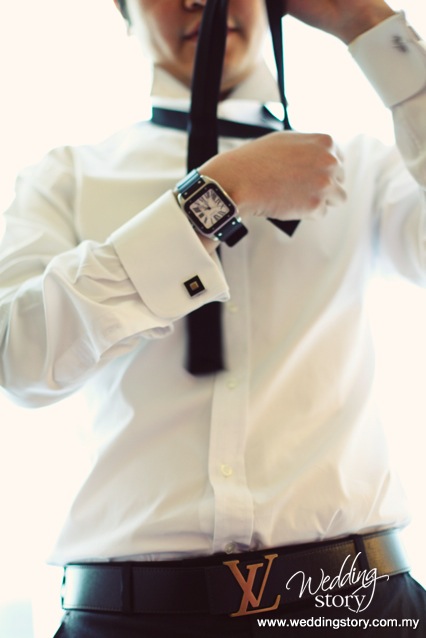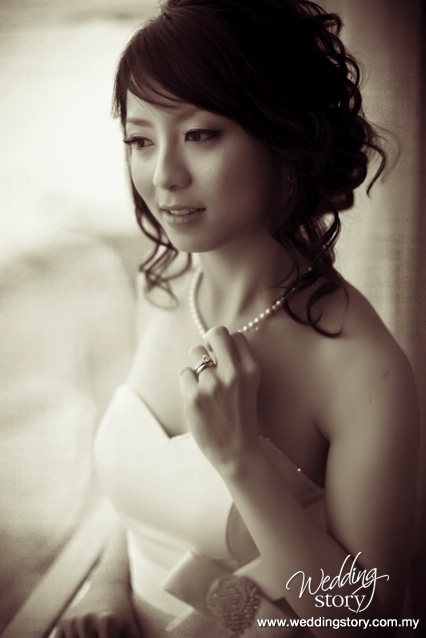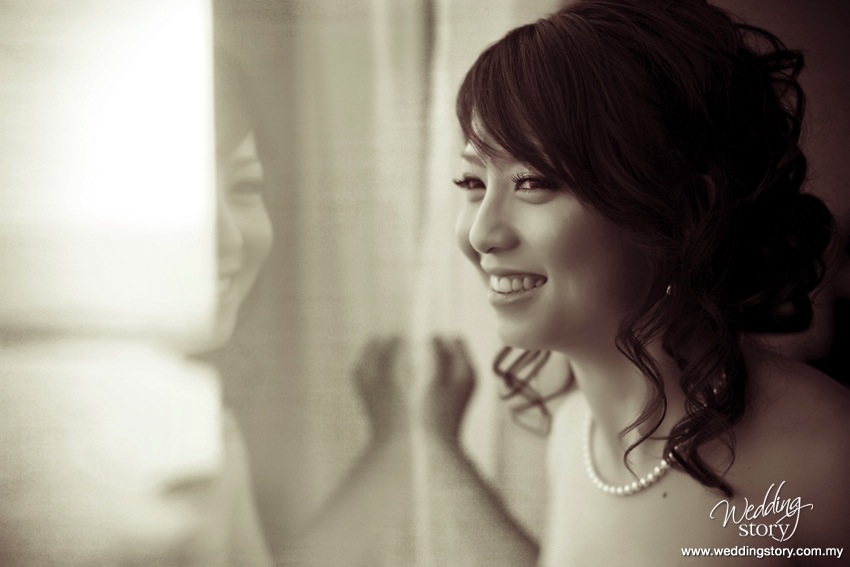 I think Lay See looks absolutely gorgeous.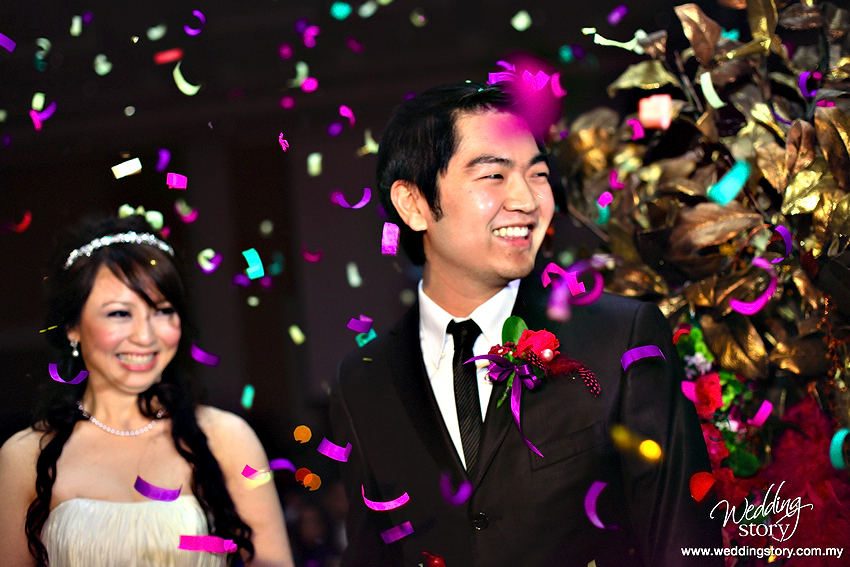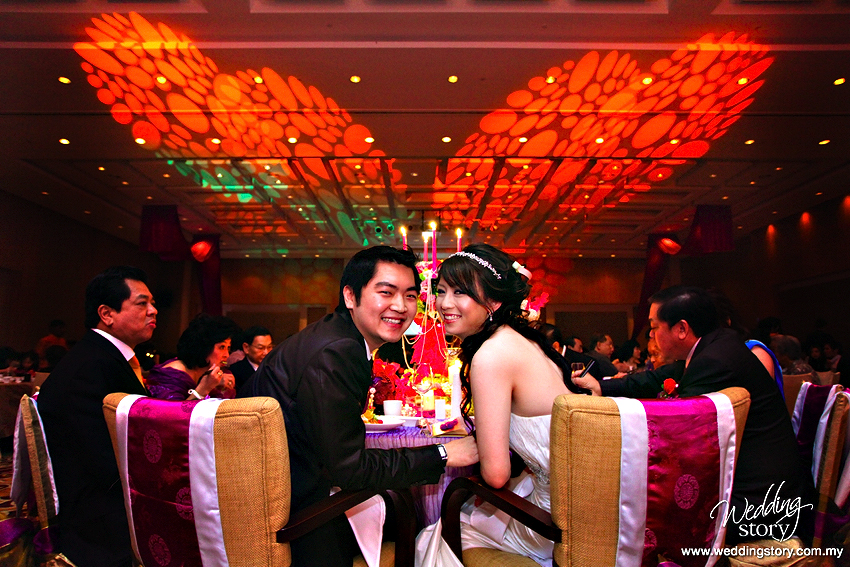 I just love the way Pierre looks so pensive in this shot, surrounded by bright colourful decorations. I think he was worrying about his speech. What a contrast to the image on the right!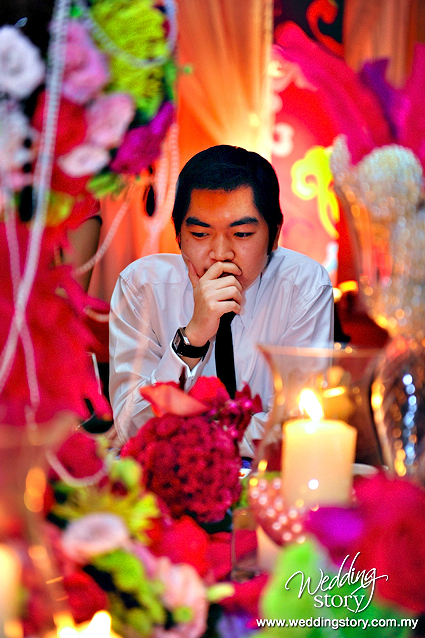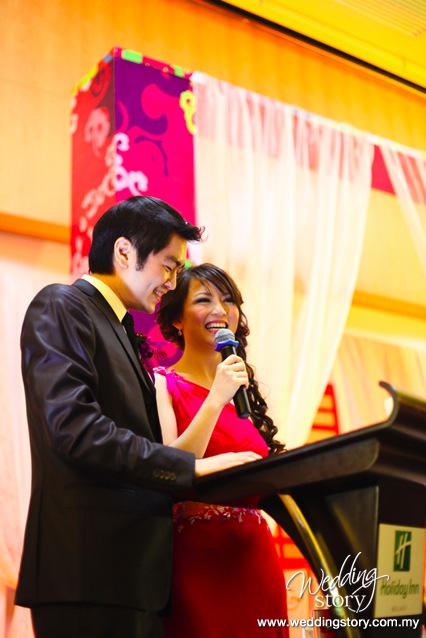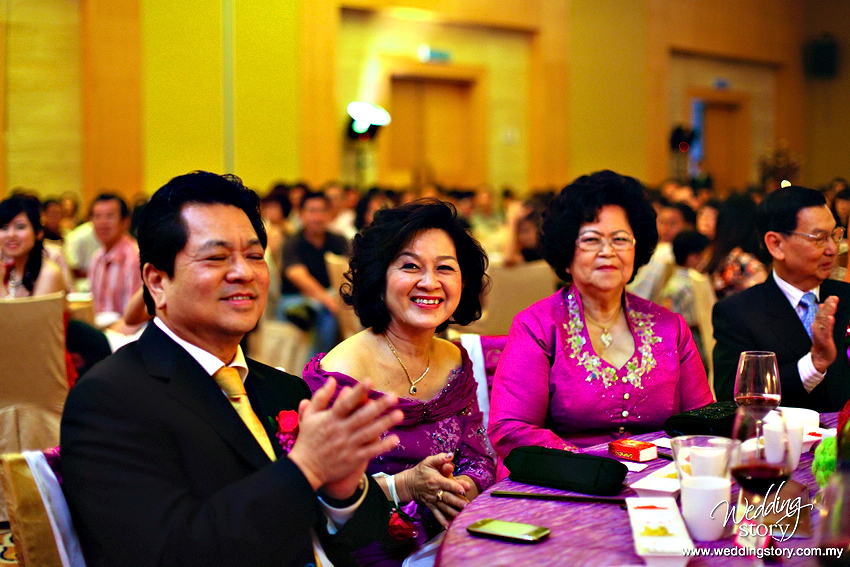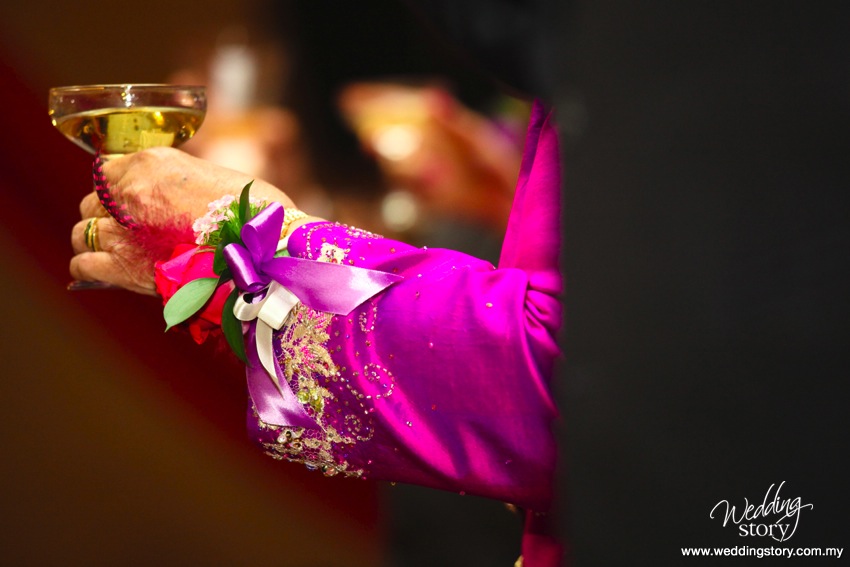 Feather boas were the in thing that night. I have more shots but I think it may have to be censored here!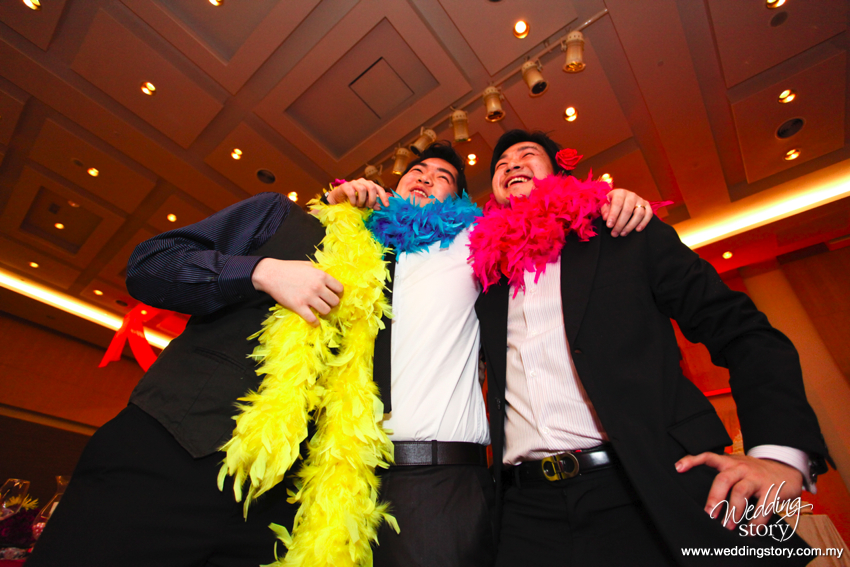 Lovely father daughter moment.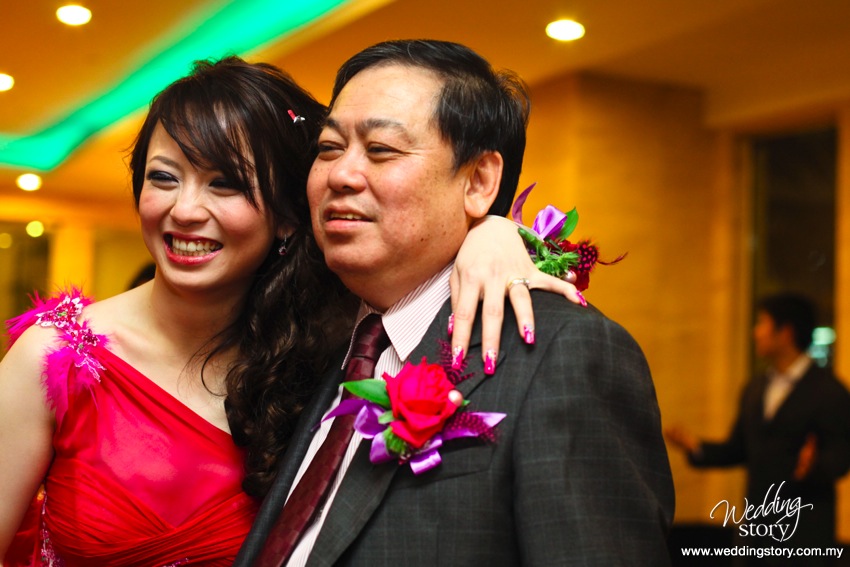 Definitely one of my fav shots from the night. This is how a bride/groom feels in the middle of their wedding dinner. Torn in 2, having to say hello to all 500 guests in the hall!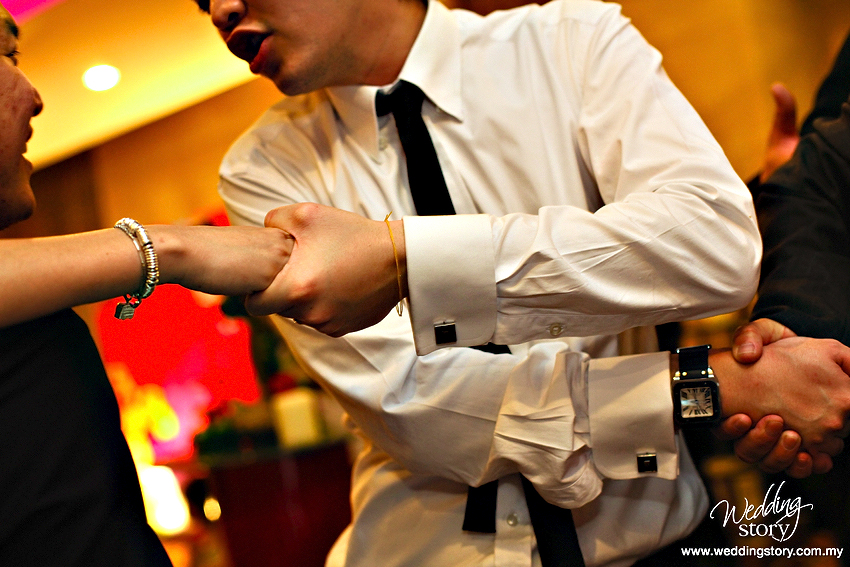 Thanks goes to Ian Chew who helped me out on the shoot that night.