After the short and sweet ceremony, we took some portraits on the beach. Having sunset shots are great, but timing is so crucial! We only had about 15-20 minutes of light before it quickly faded away.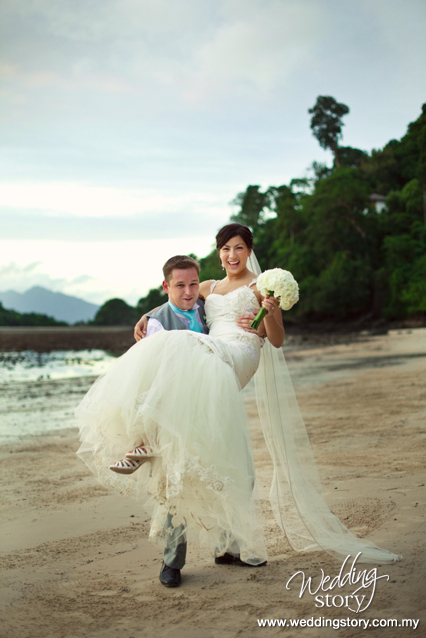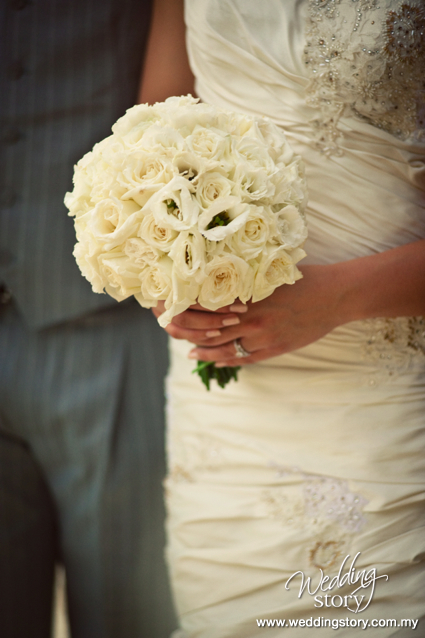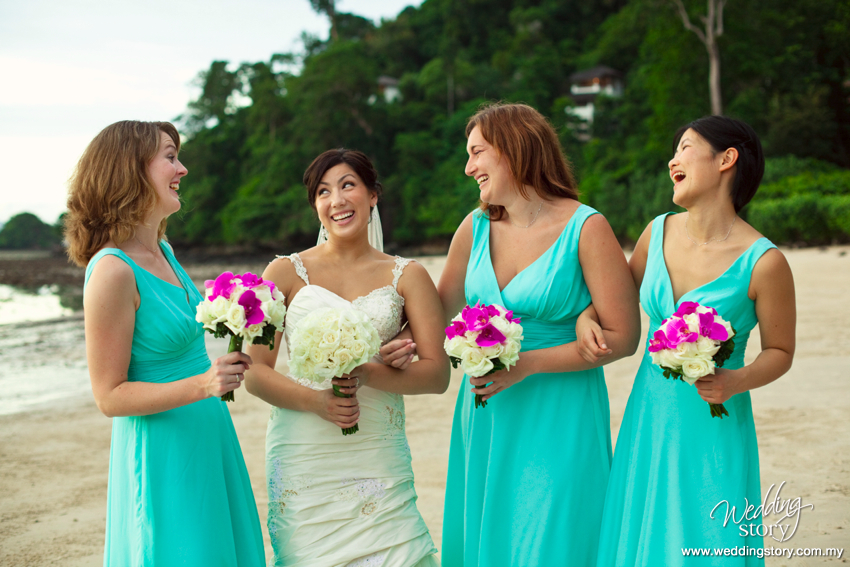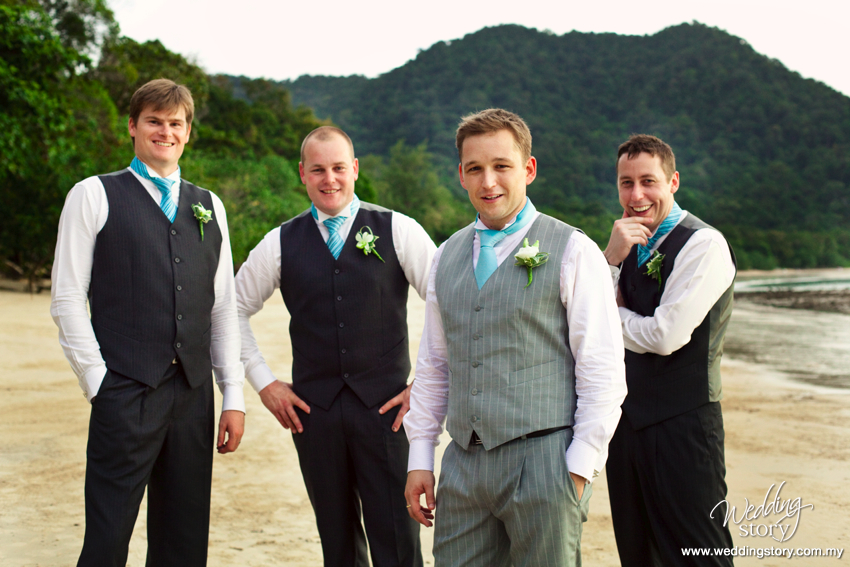 I love umbrellas. I can now safely say that I have a collection of wedding + umbrella photos. Oh, and I also love veils, especially long ones.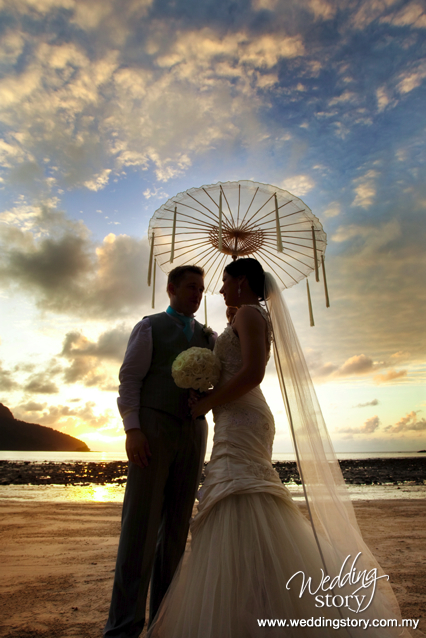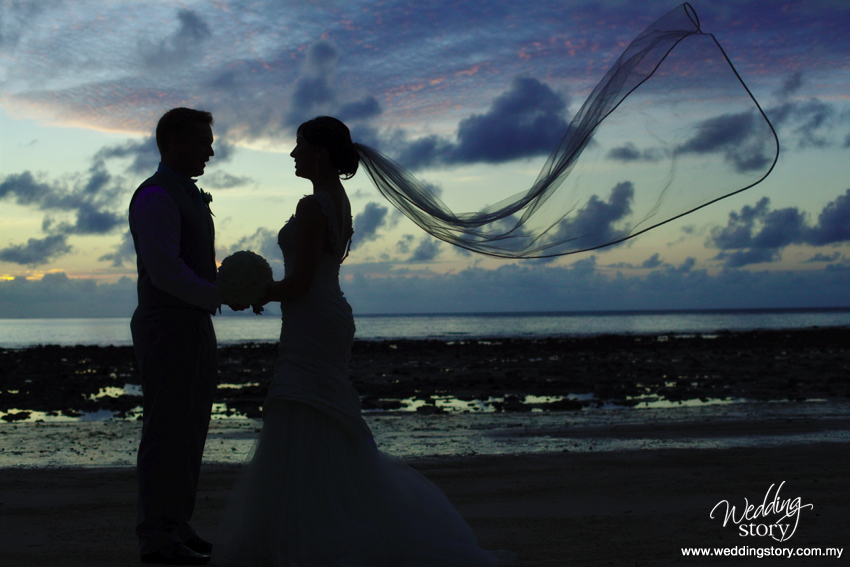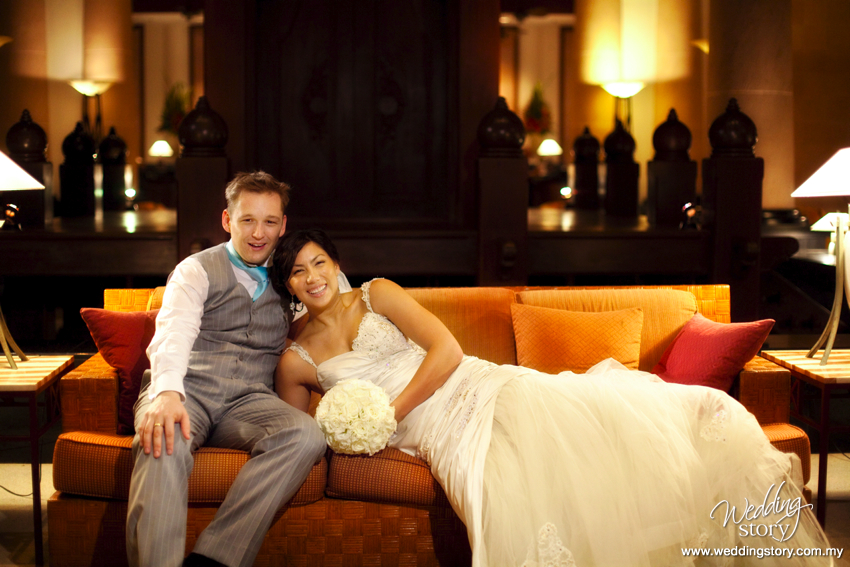 I love the blue theme for the wedding deco, and how it's so tastefully done! Absolutely love the leaves with the names written on it. Other plus points: Yummy chocs in jars, ready for guests to pick!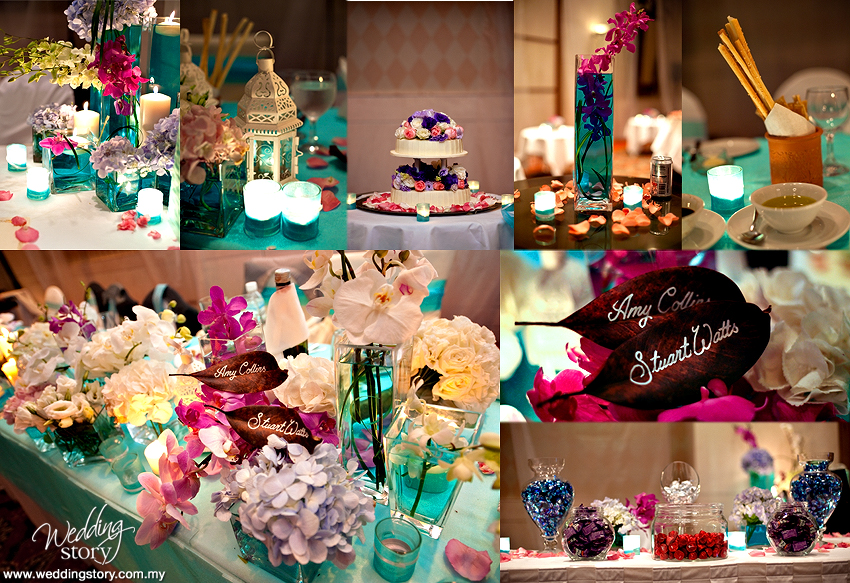 What I love are these framed photos of Amy and Stu's parents when they got married! What a nostalgic touch!

Friends from all over the world flew over to Langkawi for the wedding, mostly from Australia, Vietnam and Japan. It was a really multicultural event. Since Amy had lived in Japan for a number of years, her Japanese 'family' flew over to attend the wedding. This speech was done entirely in Japanese. Stu can understand and speak Japanese too!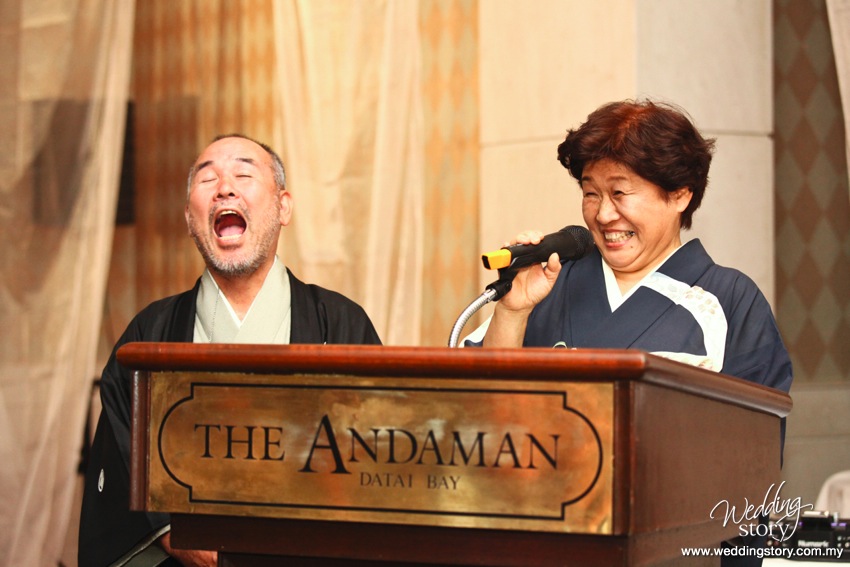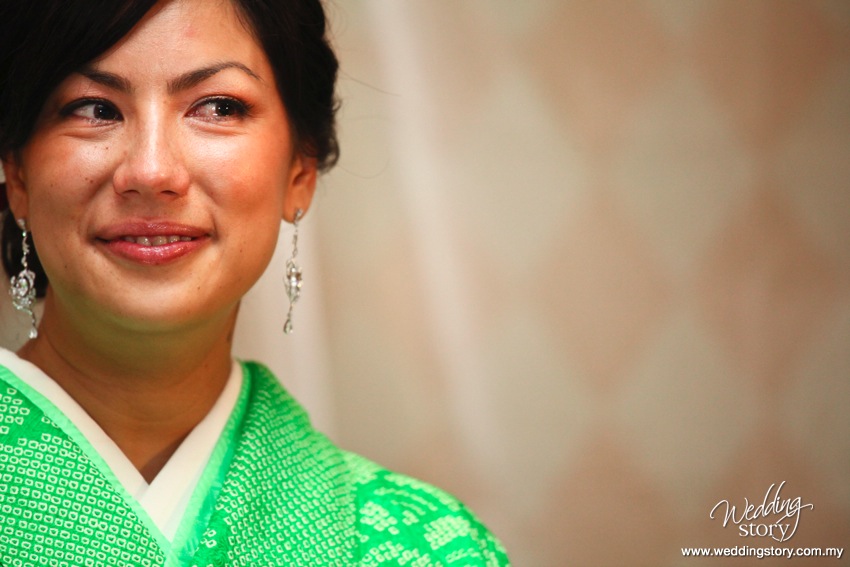 There was an even a special Japanese performance that night.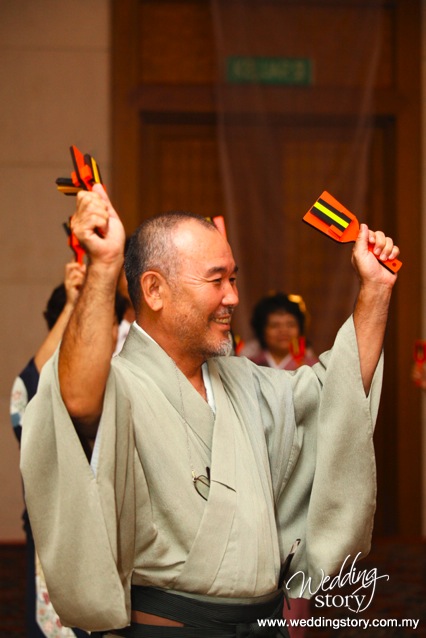 Amy's family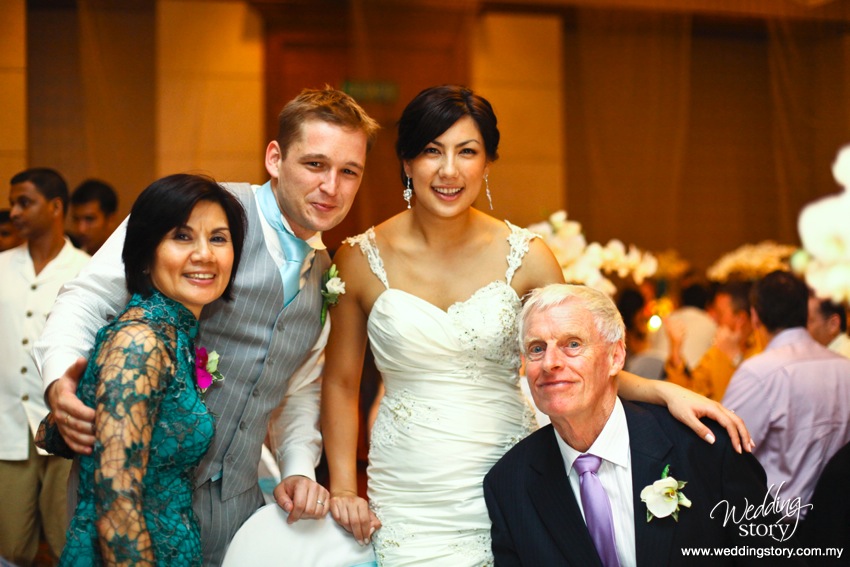 Look at how many people we had to fight with for the cake shot.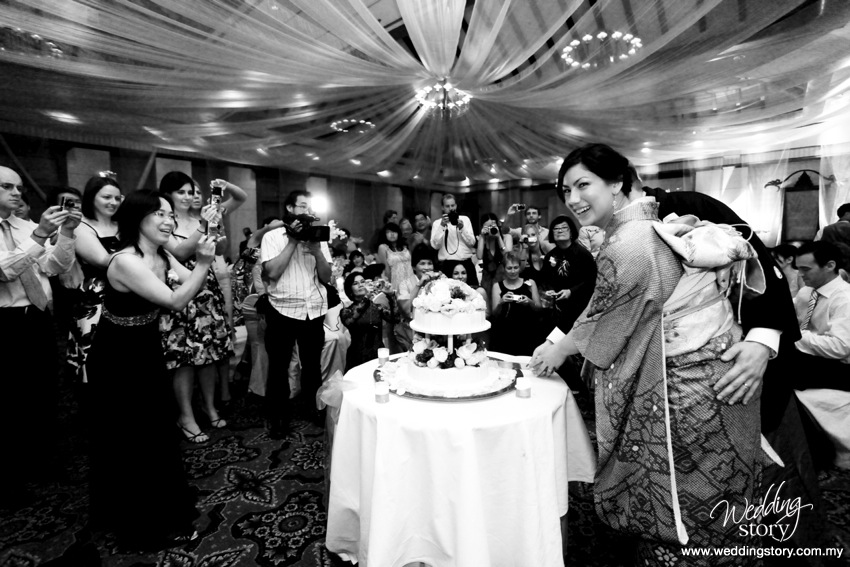 Amy and Stu's first dance.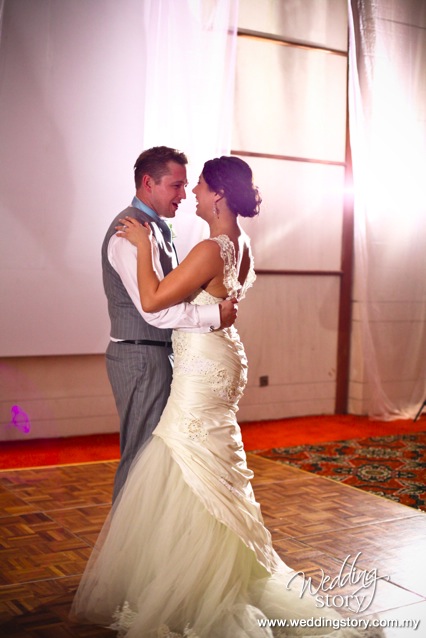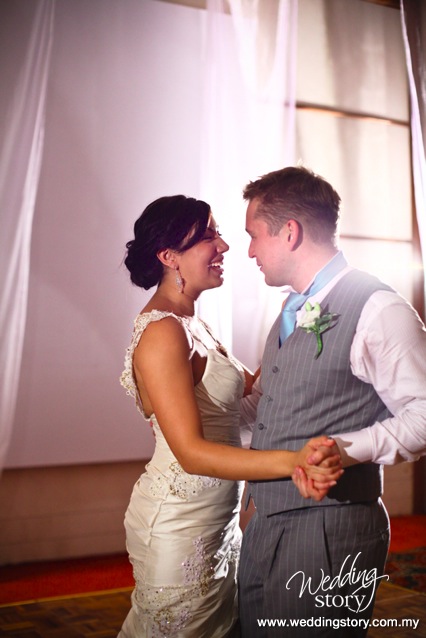 And another lovely father-daughter moment.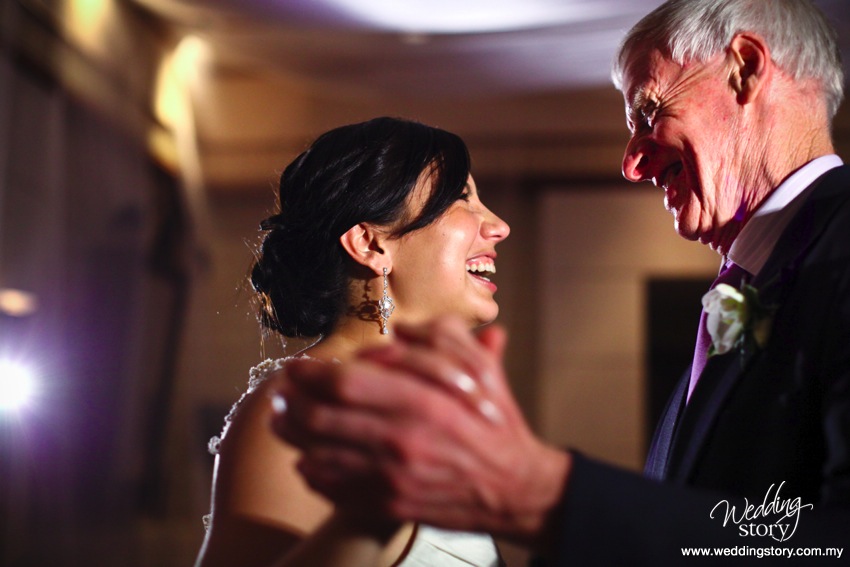 View the slideshow here.