The room was packed with photographers. Of course, who would miss out on the chance to meet world renowned photographer Jerry Ghionis for only RM350? Naturally, this wasn't a personalized workshop with Jerry, but we had the privilege of hearing him speak for a full day. Before we started, the kiasu 3 of us – Mark, Ian and myself got a photo with Jerry. I was surprised when he lifted me! Must have been easy peasy since I am really light.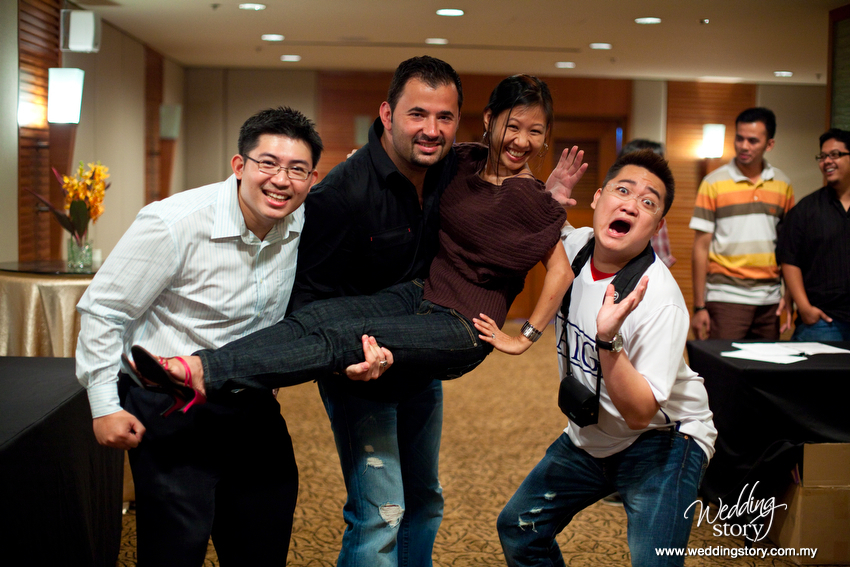 Jerry shared with us his life, about how he started in the business of wedding photography, how to market ourselves, how to pose, how to look at light… etc. In a couple of hours, we absorbed as much as we could. If you sign up for his 5 day workshop, you'll get to learn all these in detail.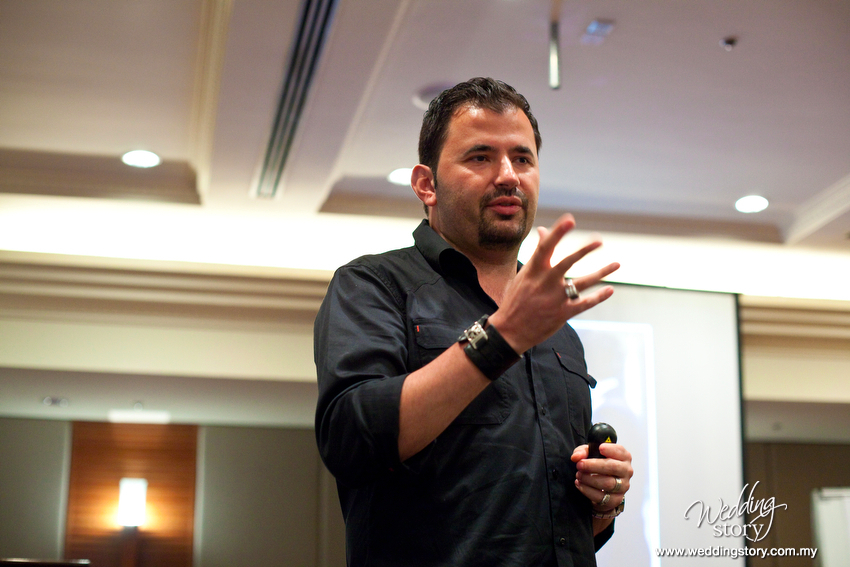 Having fun with the participants!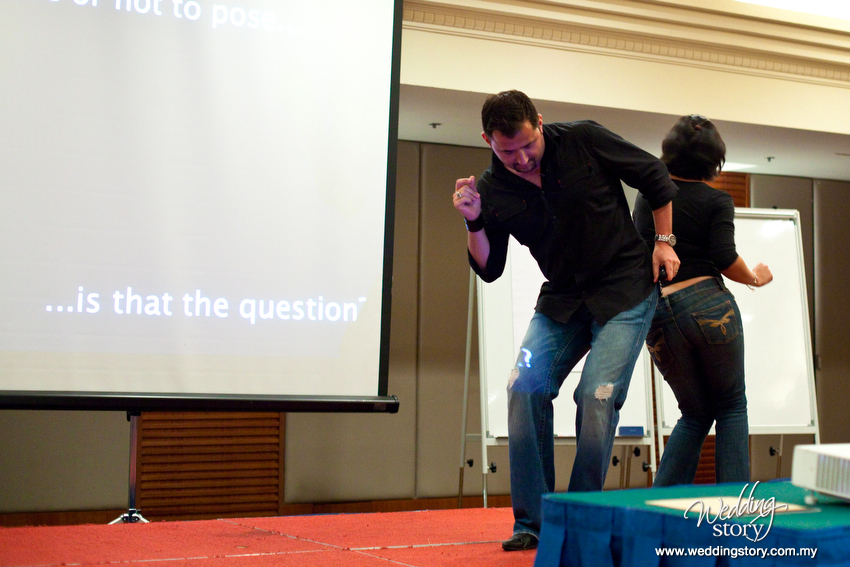 This slide pretty much sums up every photographer in the hall – at some point in time, we all started out this way. But the key is not to do everything yourself and to stretch yourself thinly – up to the point you are married to the mouse. In my case, married to the Bamboo pen (non-photographers may not get this!)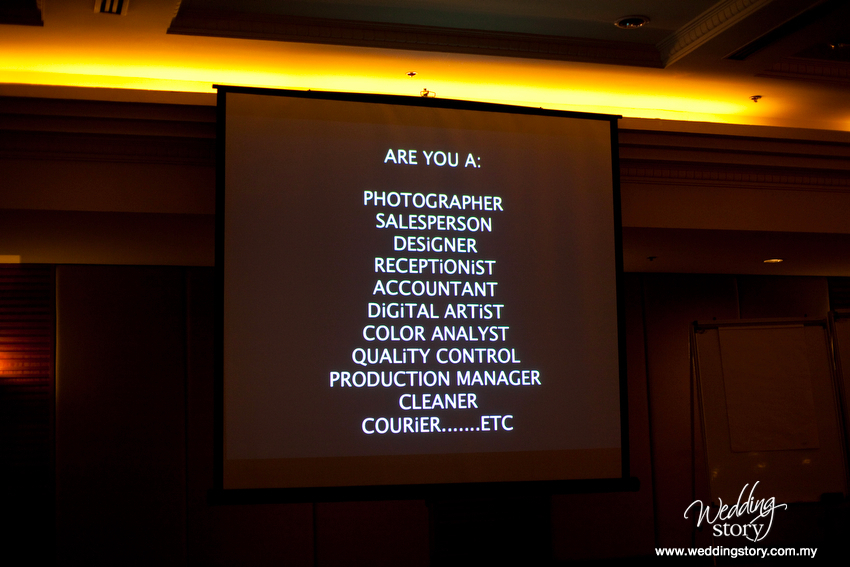 I was challenged to think about my business and how to market it well and provide excellent service. I want the client experience to be great – from the moment they pick up the phone to call Wedding Story, until the wedding day and after they have received their prints. At the end of the day, to build friendships, not just a growing list of clients.
It was a good fun event. Here's a funny shot of Ian doing his usual thing – making everyone laugh!