Recently, I was approached by Sylvia, the Marketing & Sales Manager of PitterPatter.com.my, an online guide for pregnant mothers. Two dynamic doctors, Dr Helena Lim & Dr Natasha are the women behind this venture. It is their passion to help pregnant women, especially when it comes to giving good, sound advice for a healthy pregnancy. These women wrote all the information that you can find on the website.
One of the things they wanted to do was to make pregnancy look 'hip'. Moms are to be celebrated! And so, in collaboration with Pitter Patter, Stories will be photographing 5 beautiful pregnant women within the next few months. This "Make Up Mom Day" is sponsored by Pitter Patter. The first to be featured in our series is Wan Effina, or better known as Fiena. She and her husband Amal were really easy to get along with.
Here are some photos from the shoot, and don't forget to recommend Pitter Patter to all your pregnant friends!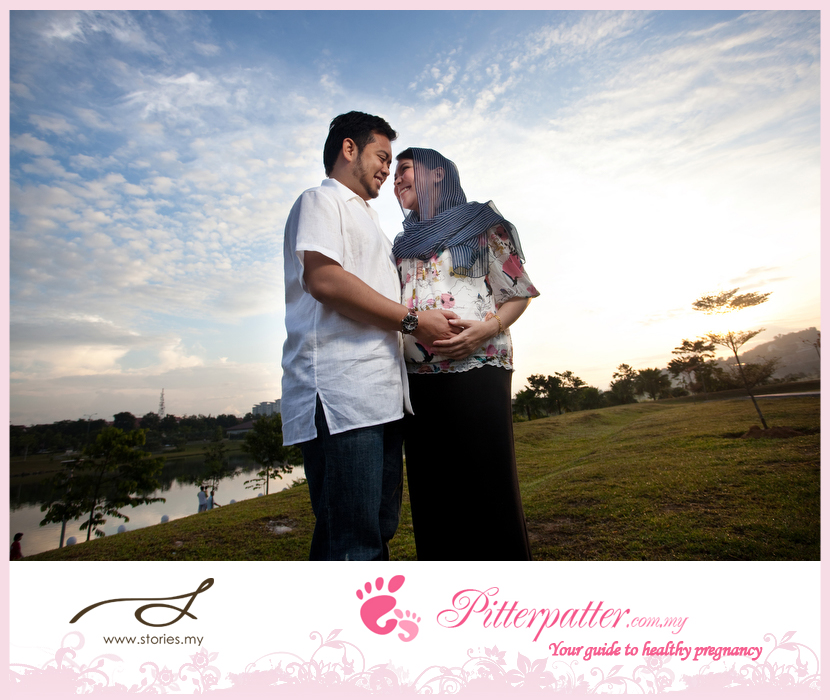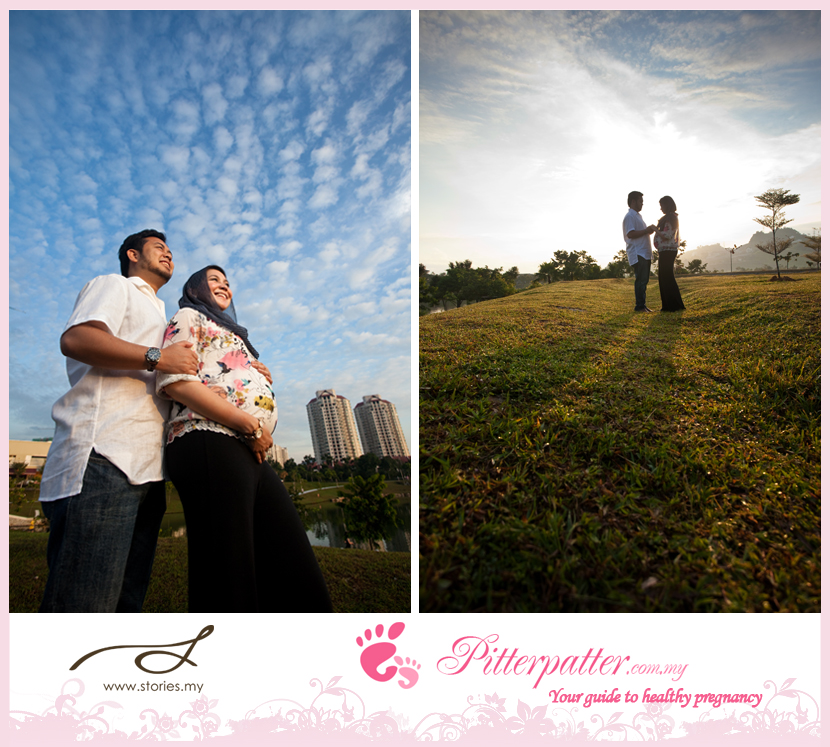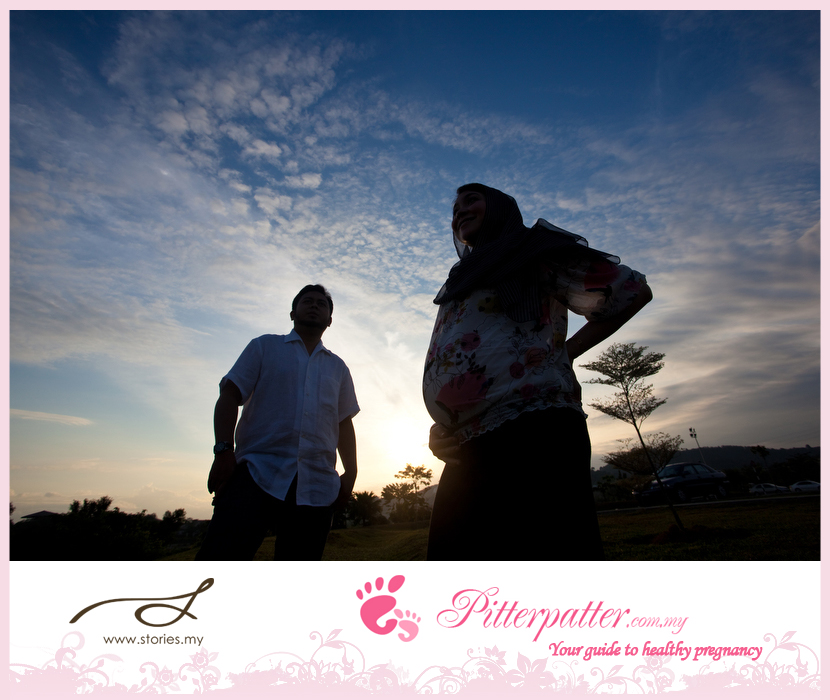 This is the kind of light you get when you wake up early for morning shoots! The sun starting to peek through the clouds. Definitely worth it!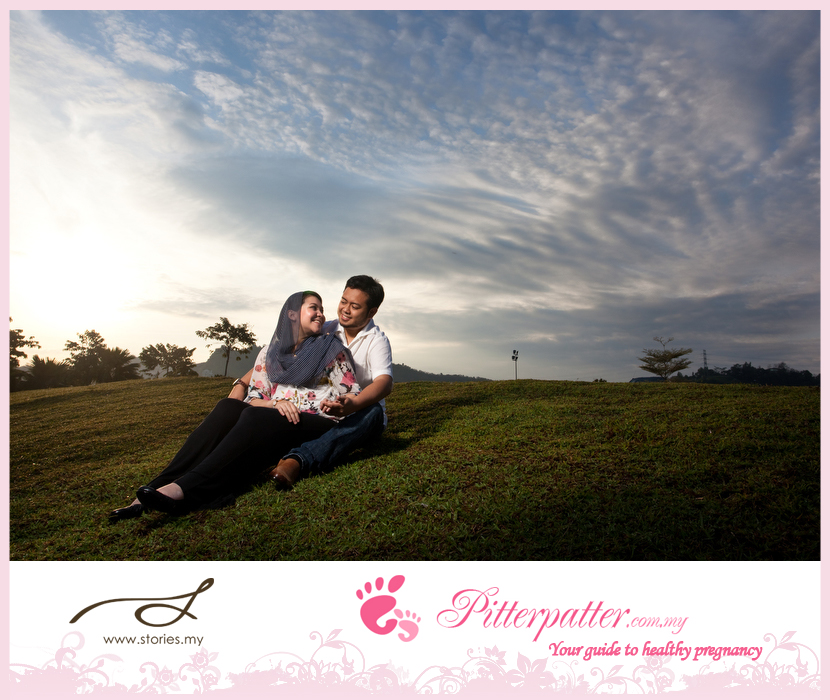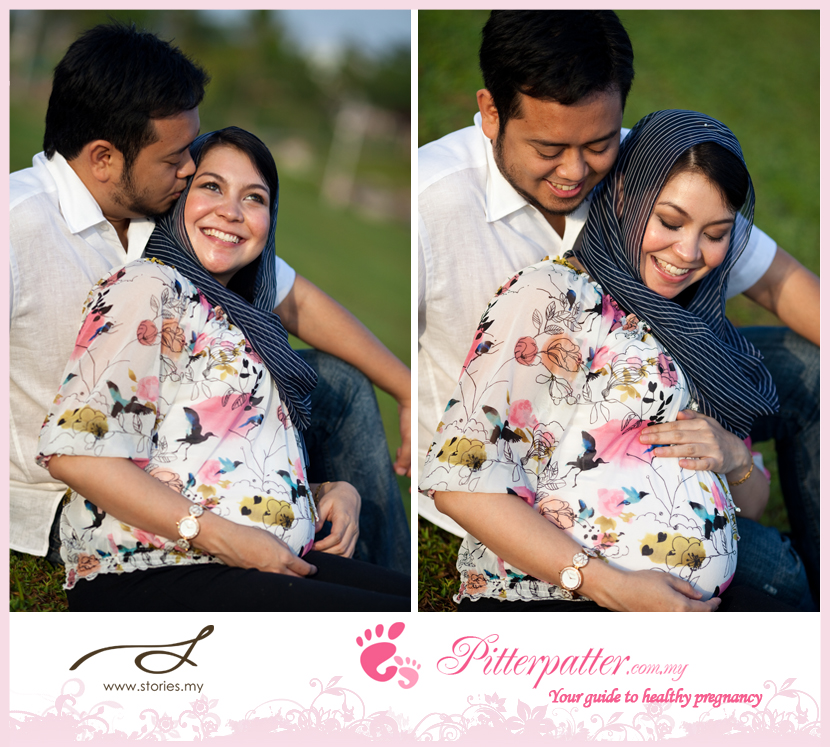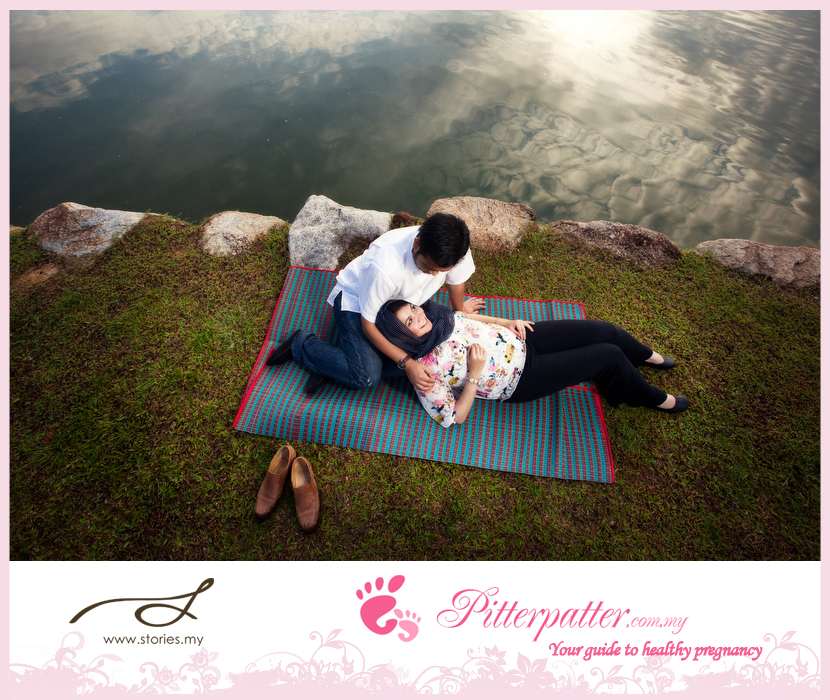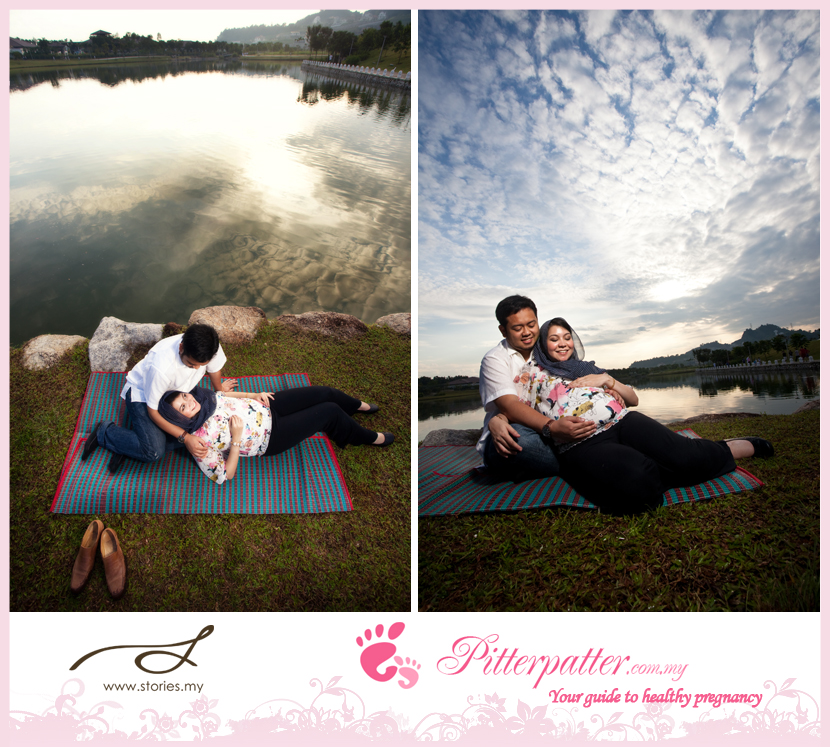 Fiena's baby loves to listen to music…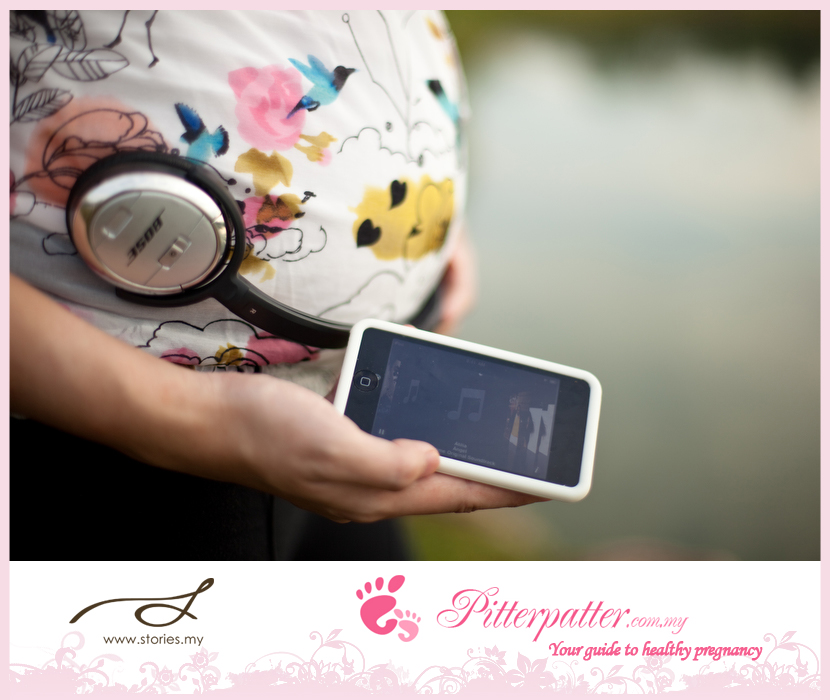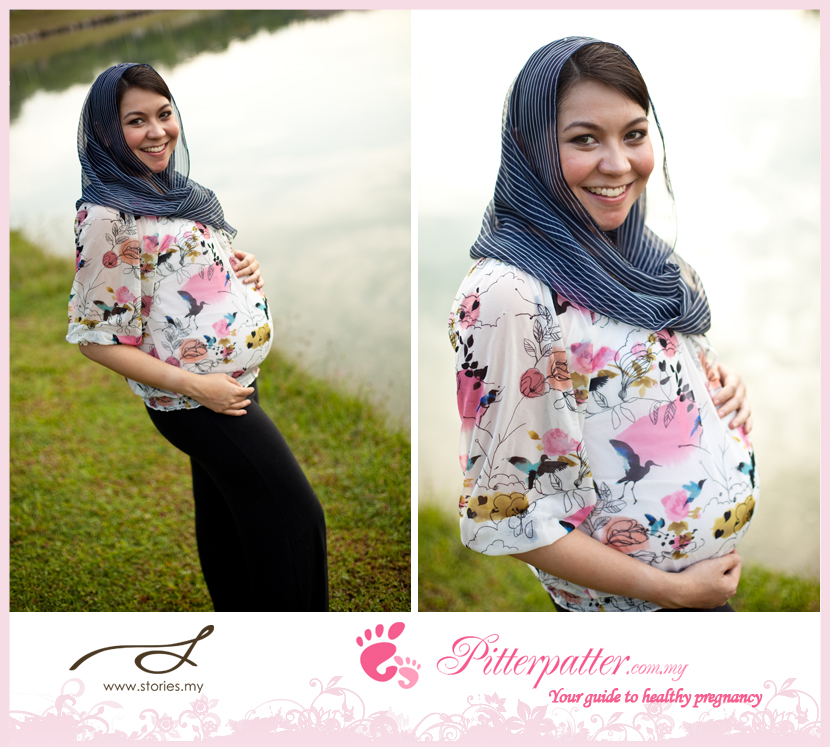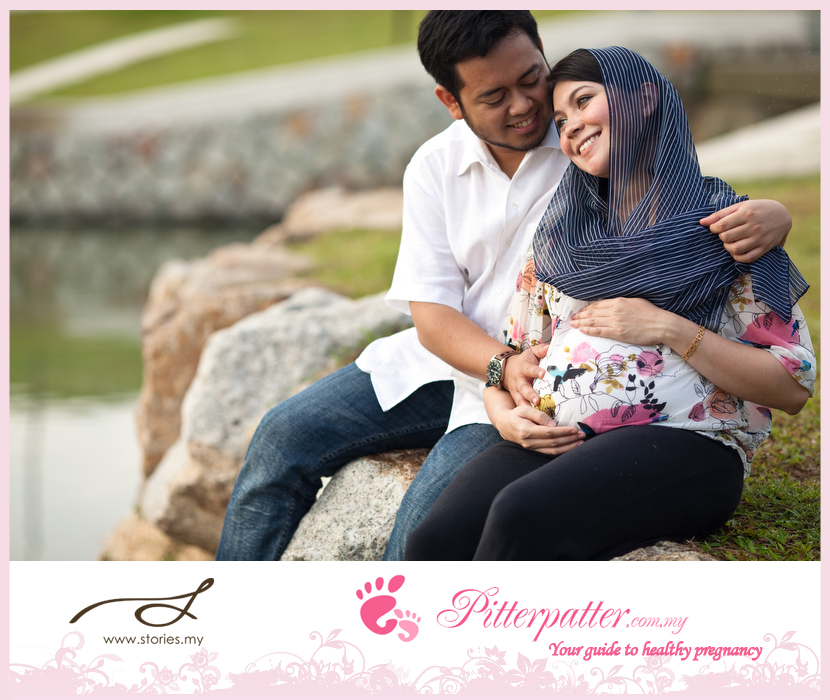 Thanks, Fiena & Amal, for being so easy to work with. Glad you had fun on the photo shoot!