Ceremony Location: Four Seasons Resort, Langkawi
Dinner Location: Tapaz
Wedding Planner: Touching Hearts Wedding Concepts
Wedding Gown: That Special Occasion
Evening Gown: Keith Kee
Suit & Shirt: Ian Chang from Bespoked
Make Up: Michelle Touche
Photographers: Stories: Grace & Mark
Wedding Film: Wedding Story
Her laughter is so contagious, you can't help but laugh along with her. It's obvious that they have a deep love for each other. And a sense of adventure! After all, they decided to get married in Langkawi, at the beach in noonday sun, tea ceremony on a swing, and make a grand entrance to their dinner location by yacht. It was definitely a wedding to remember.
Langkawi is quickly becoming one of my favourite places to shoot in Malaysia. Not only does it have beautiful beaches, but it has lots of lovely paddy fields and quaint 'kampung' or village houses all over the island. This was my first shoot at Four Seasons, and the moment I laid eyes on the place, I fell in love with it. The beaches were absolutely white.
I found it so hard to choose which photos to show here on the blog. Here are some of my personal favourites.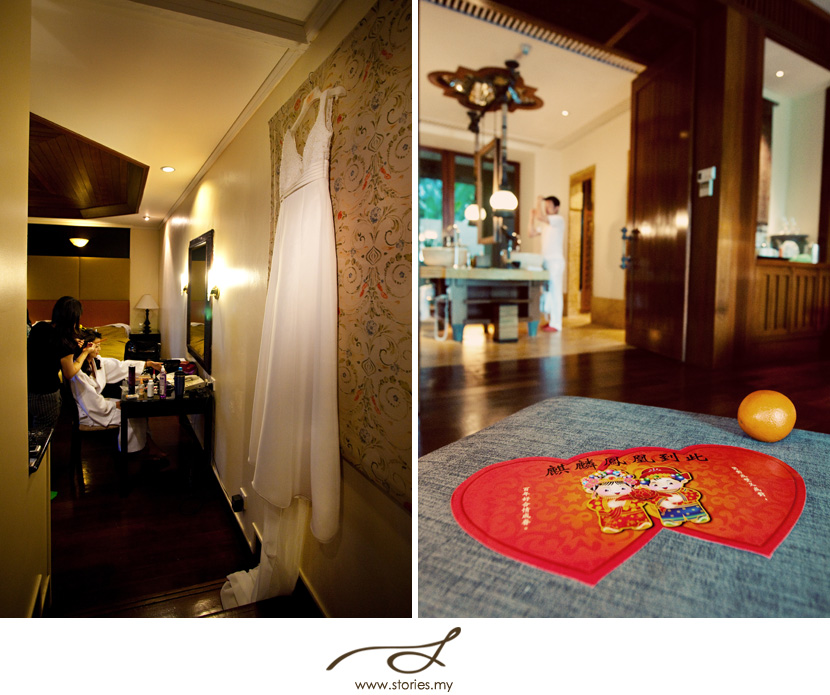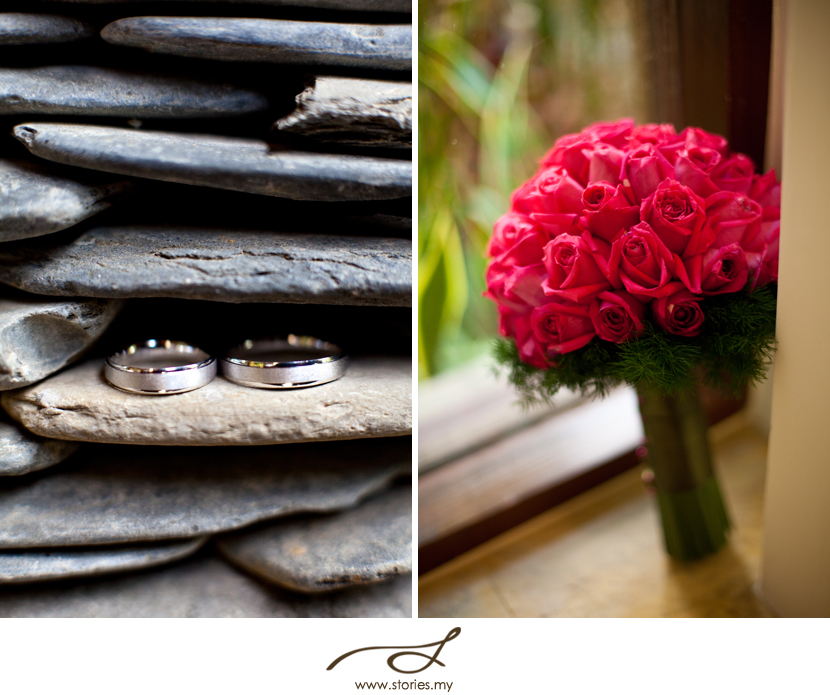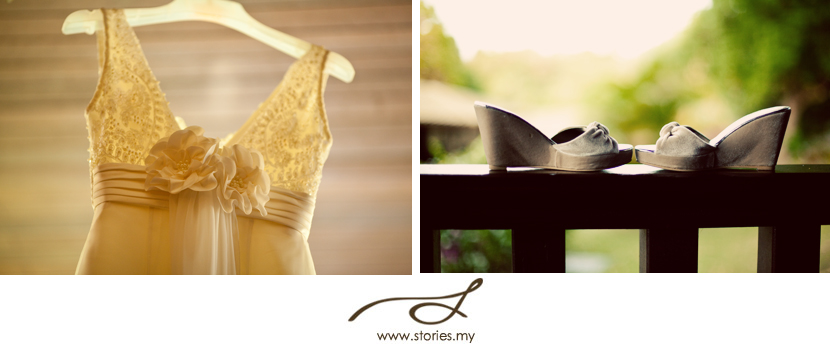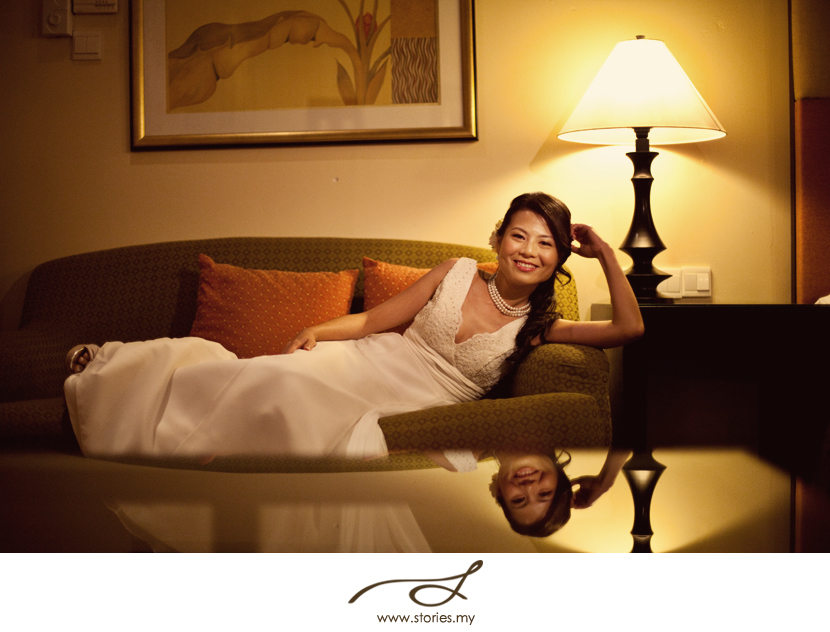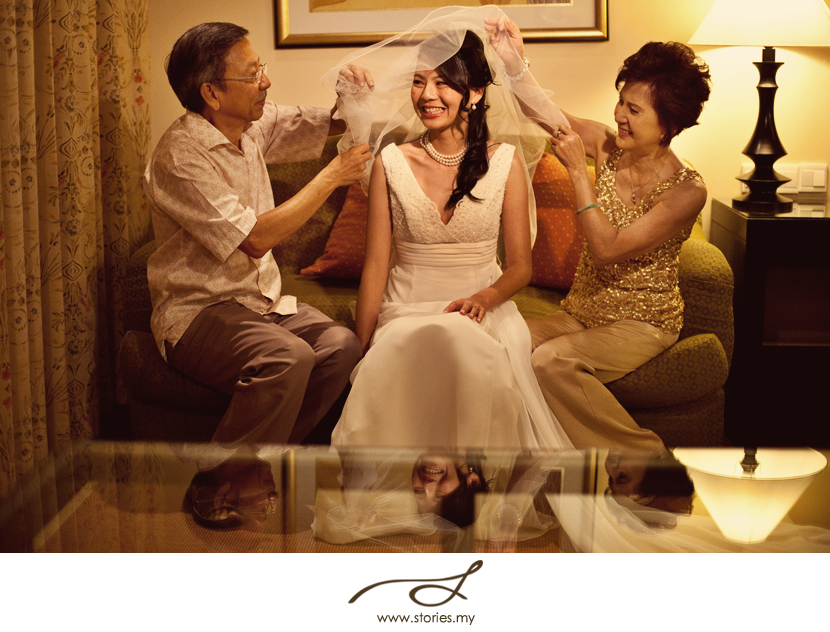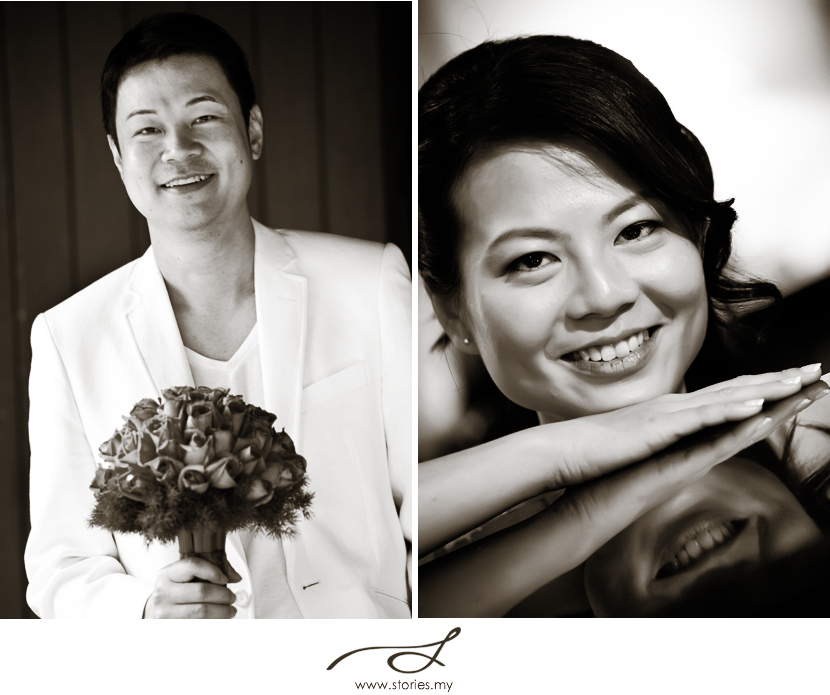 When Hai Liang came to pick up Mong Ling from Sheraton Langkawi Beach Resort, he was in for a surprise!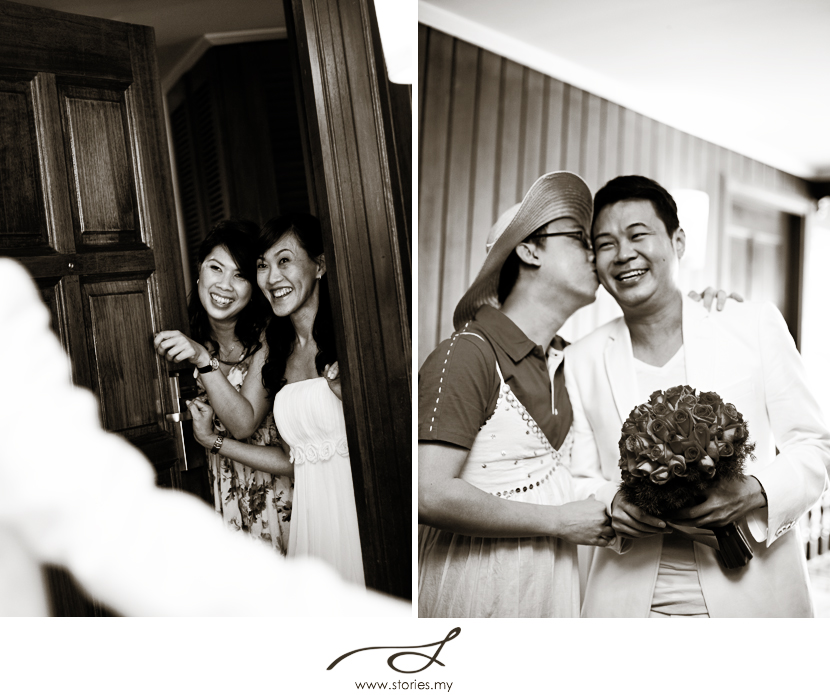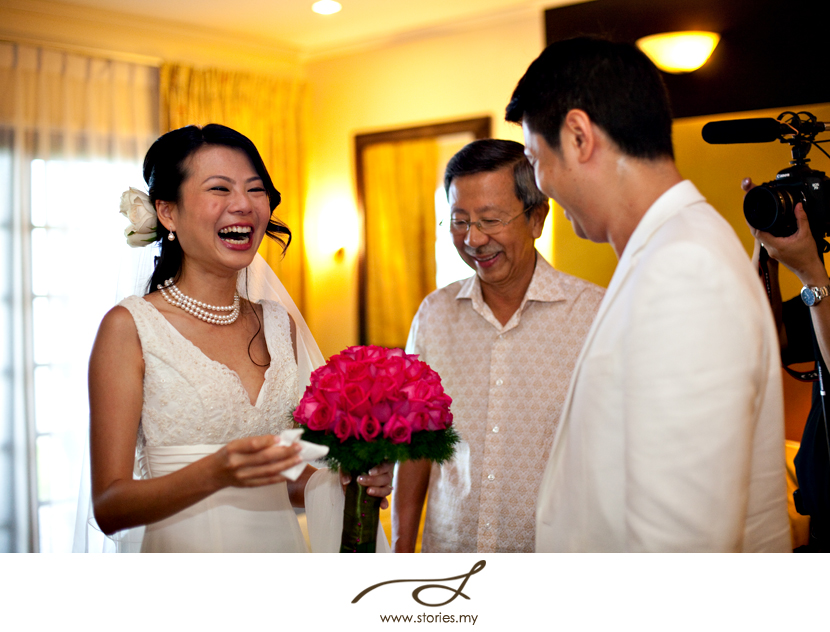 This is the beautiful location they chose to say their vows to each other…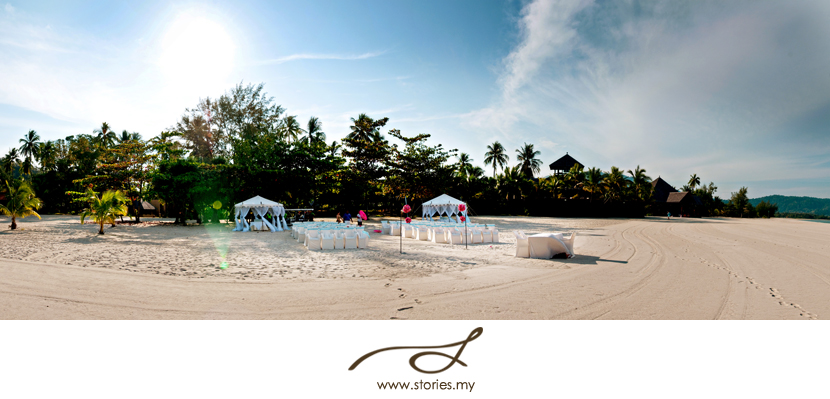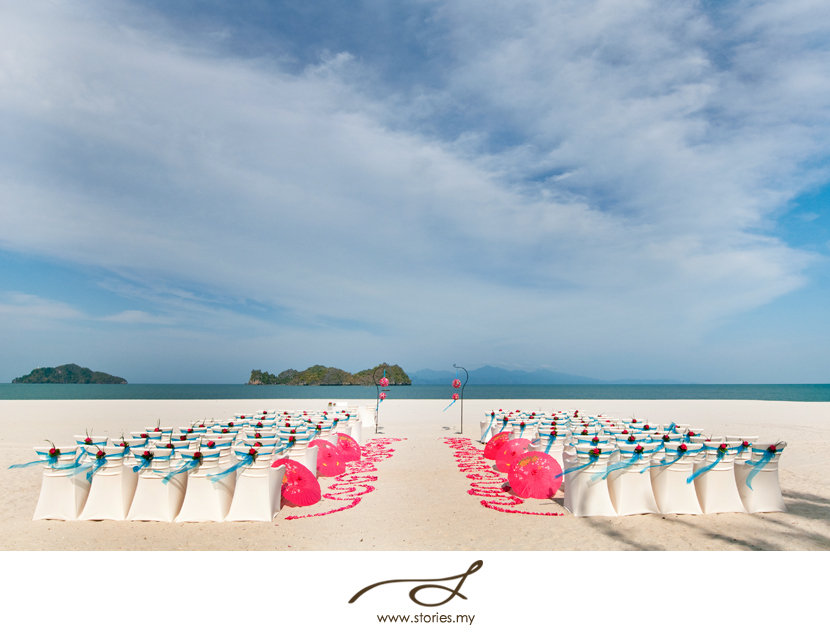 I love the pink and blue combination.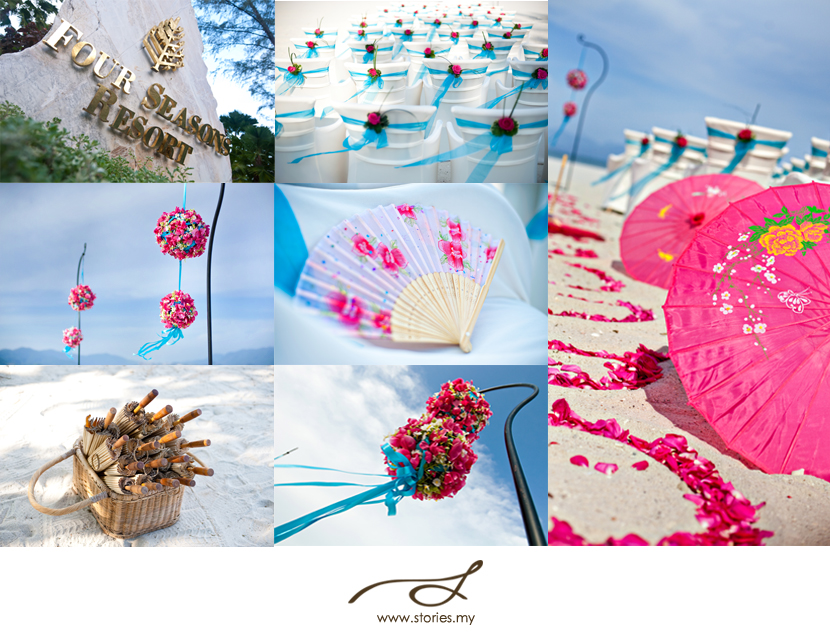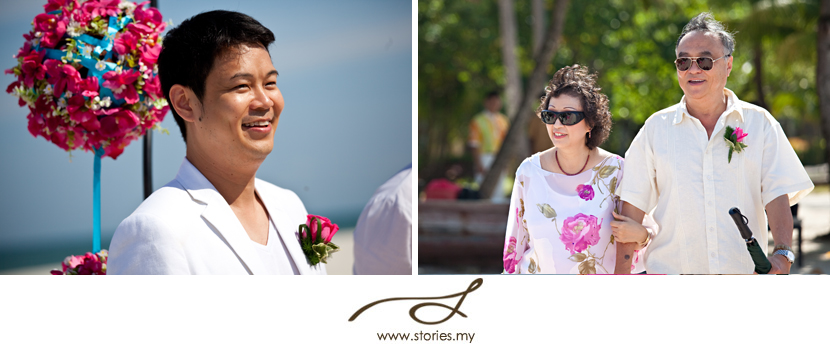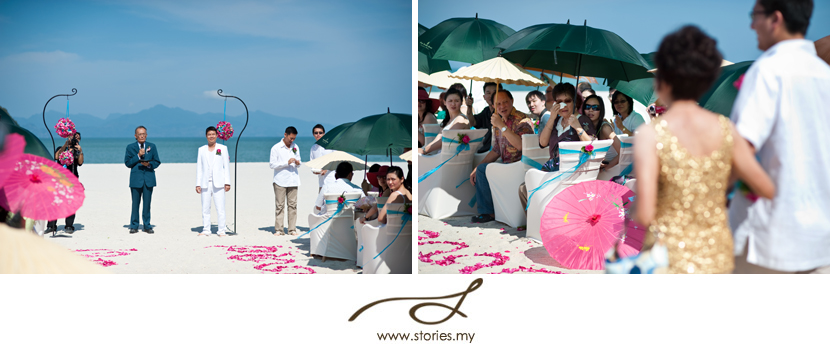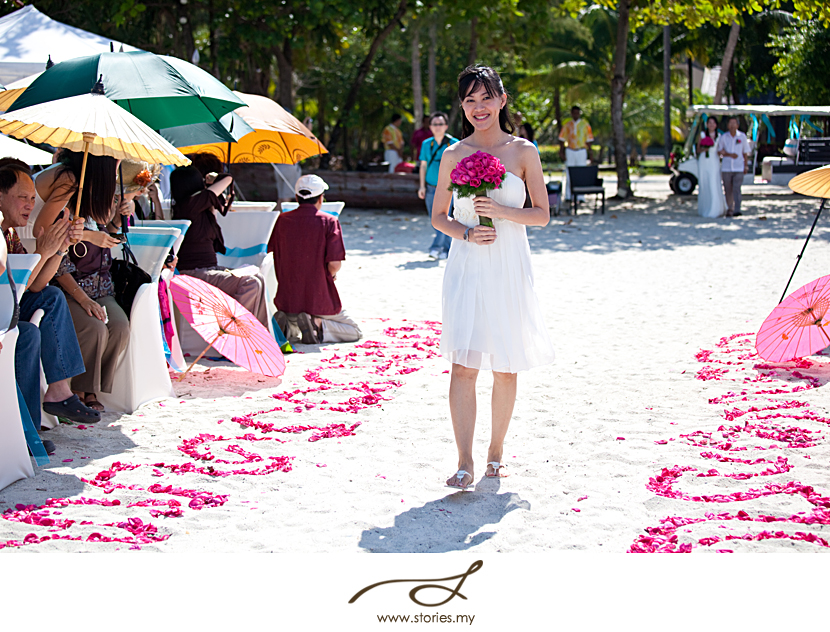 Mong Ling appeared in a wedding buggy! How cool is that!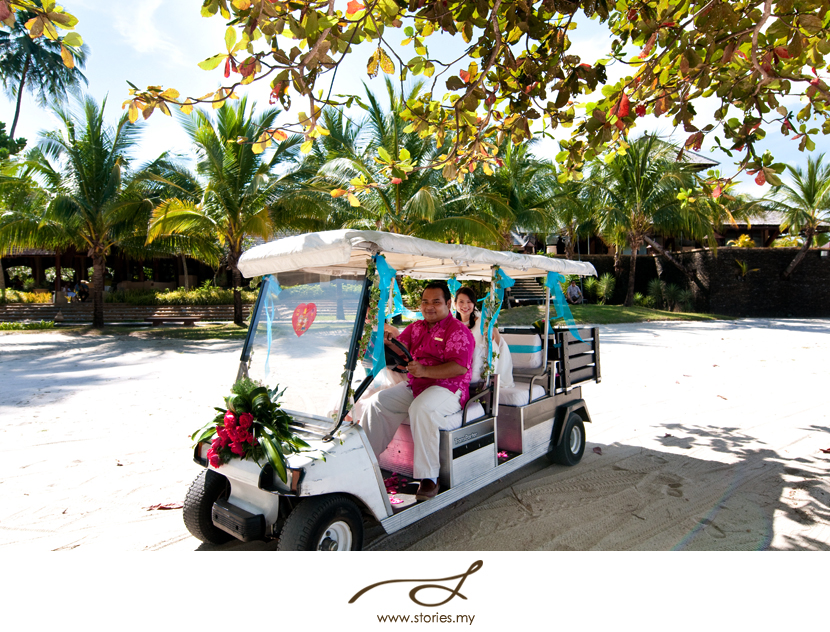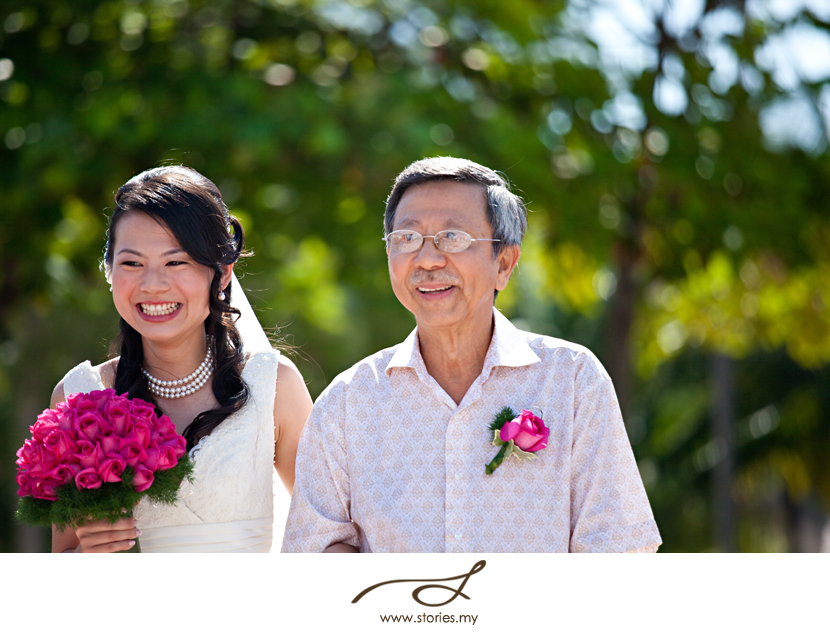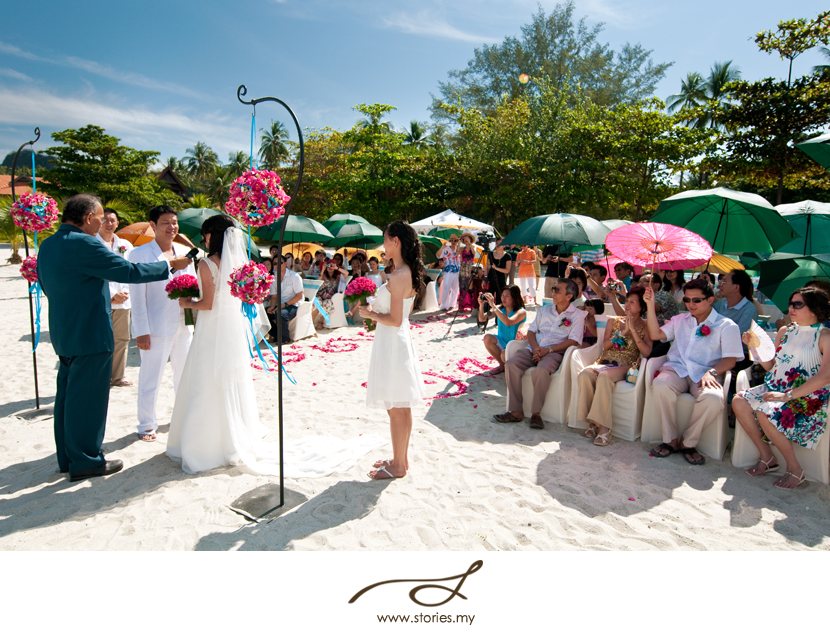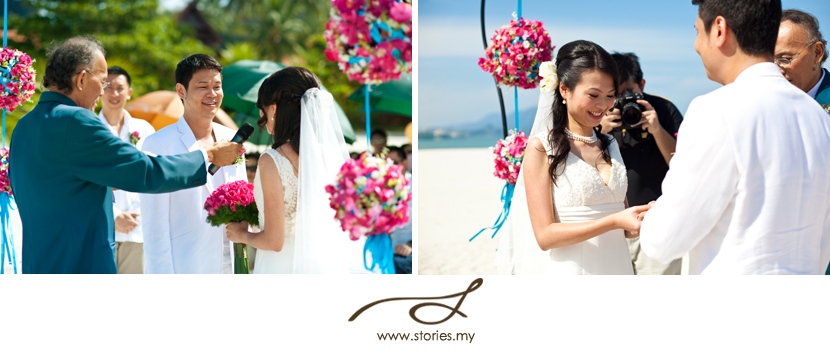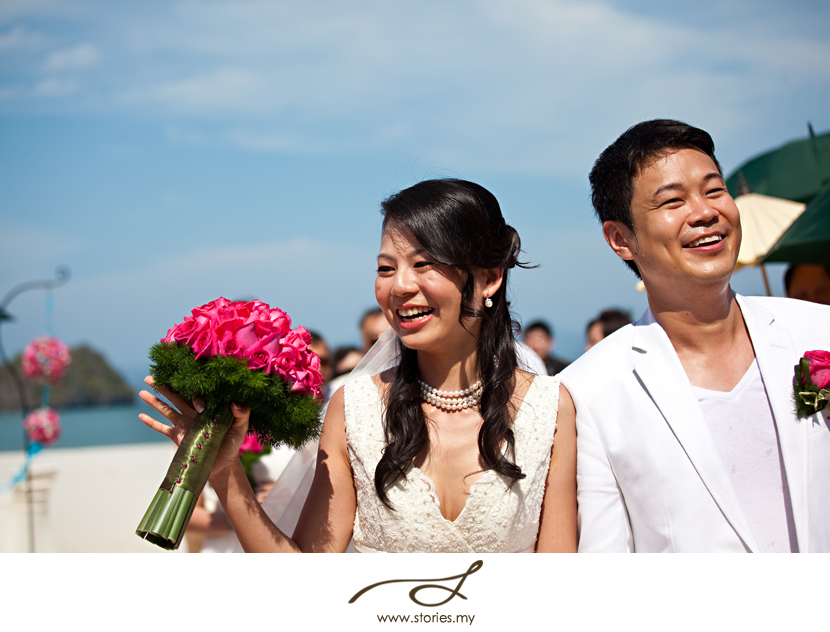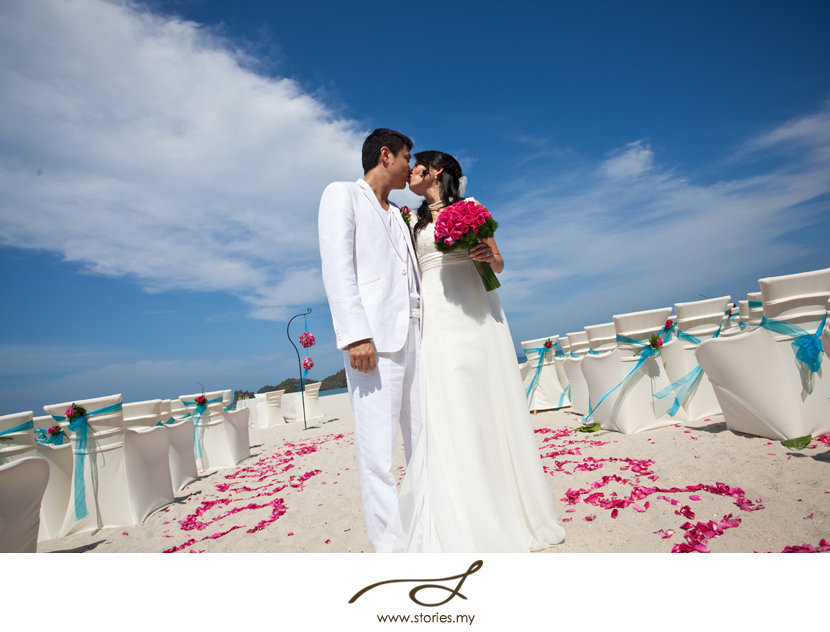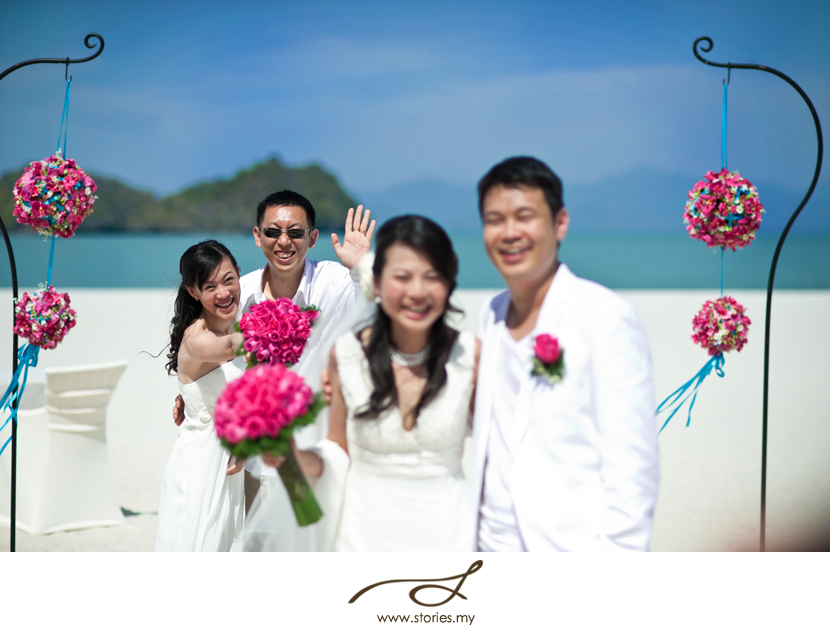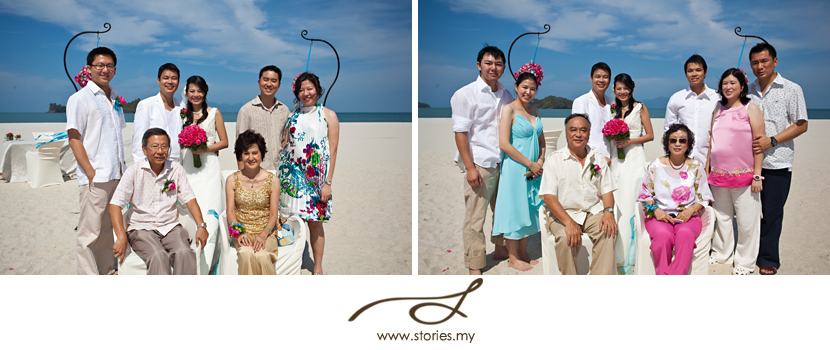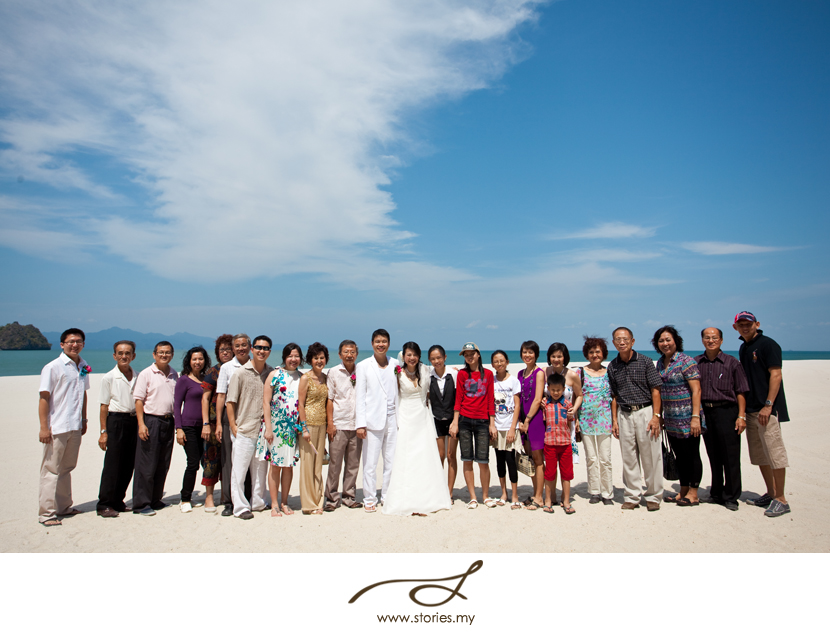 After some formal family portraits, the tea ceremony was conducted under the shade.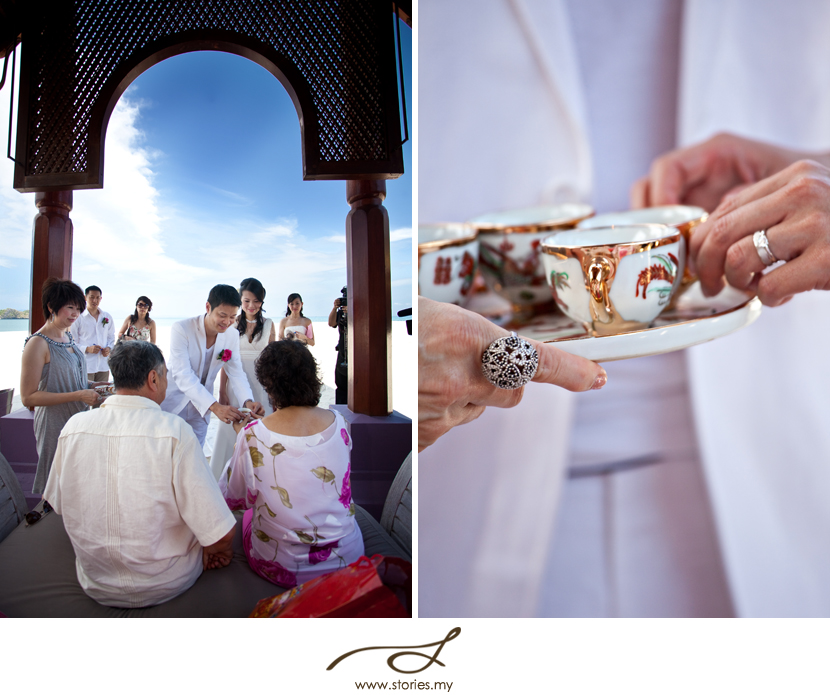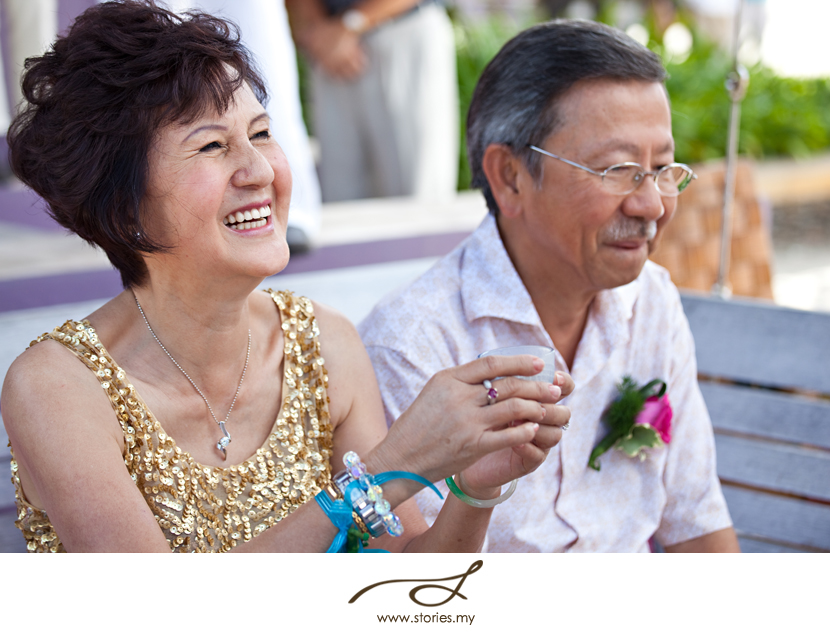 To be continued with portraits of Mong Ling & Hai Liang, and also the dinner reception!
View part 2 here.