Sara is a close friend of my sister's, and I've known her for many years (since I was still wearing school pinafores). My initial impression of her as I was growing up was that she came across as a pretty 'garang' or fierce person, but once you get to know her, she's really friendly. Sara has since moved from Malaysia to Beijing and has been living there for many years now. Charles is a really warm person too, and I'm glad to have been able to photograph their family while they were back for a holiday during the Chinese New Year season.
Kayne is super duper cute. He has this way of weaving into your heart and leaving you feeling all warm and fuzzy inside.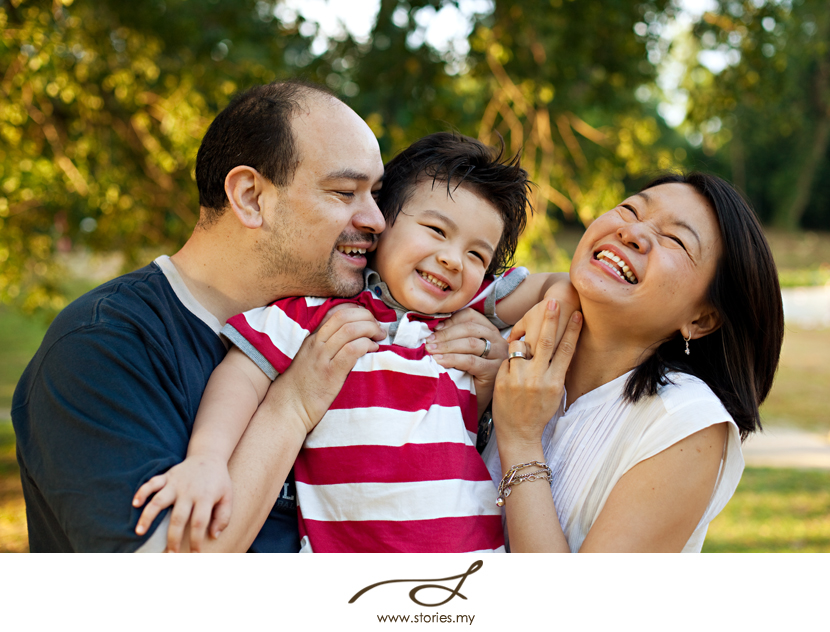 Gee, that nose biting thing looks scary!
Luckily Charles' nose still looks pretty good after that good biting session.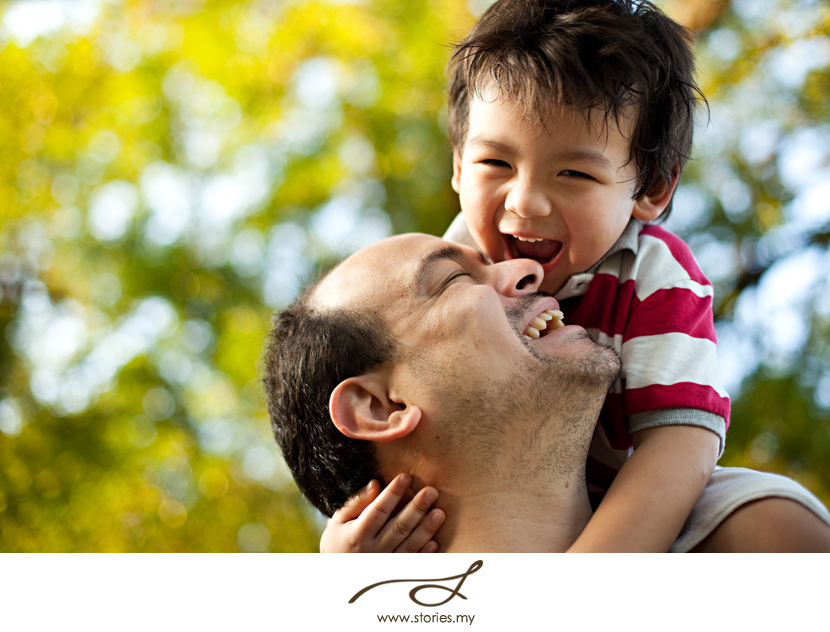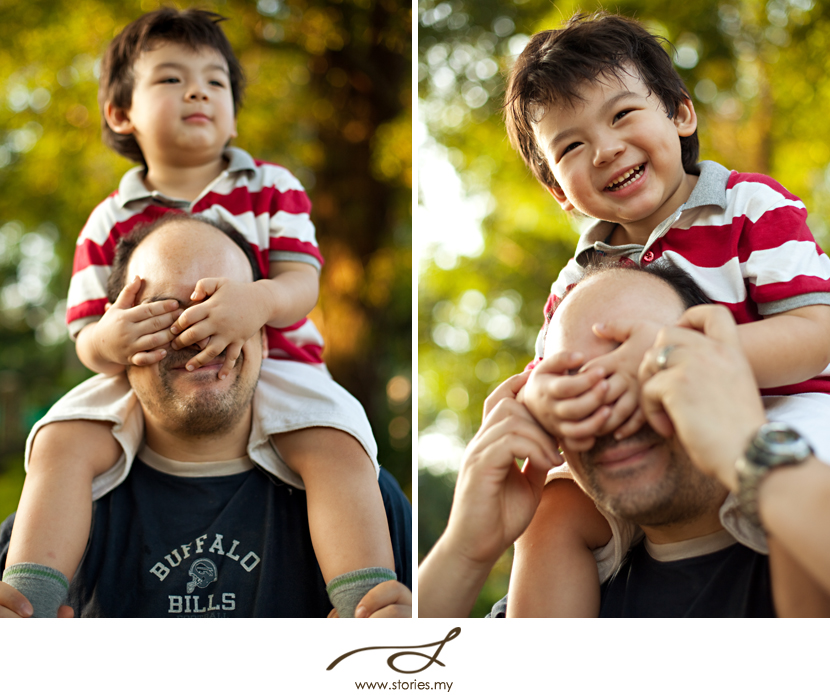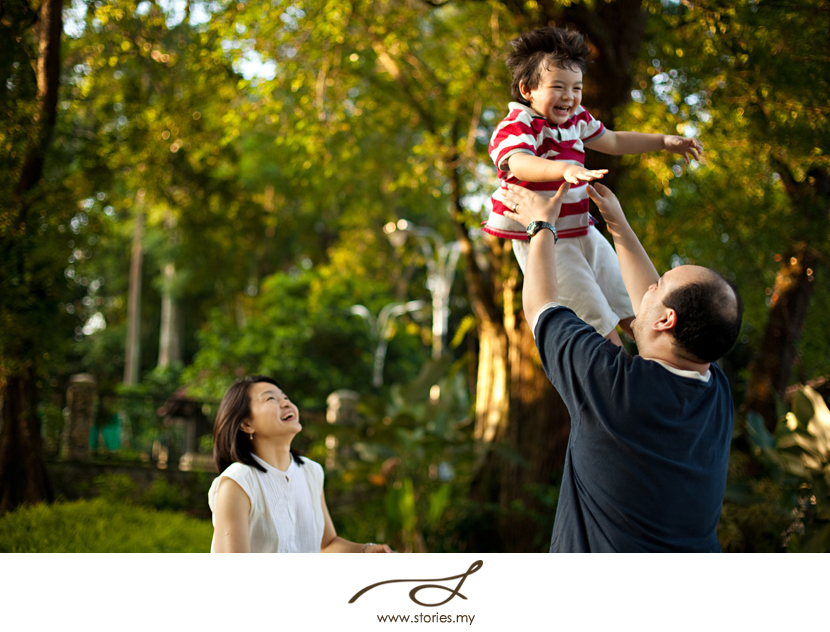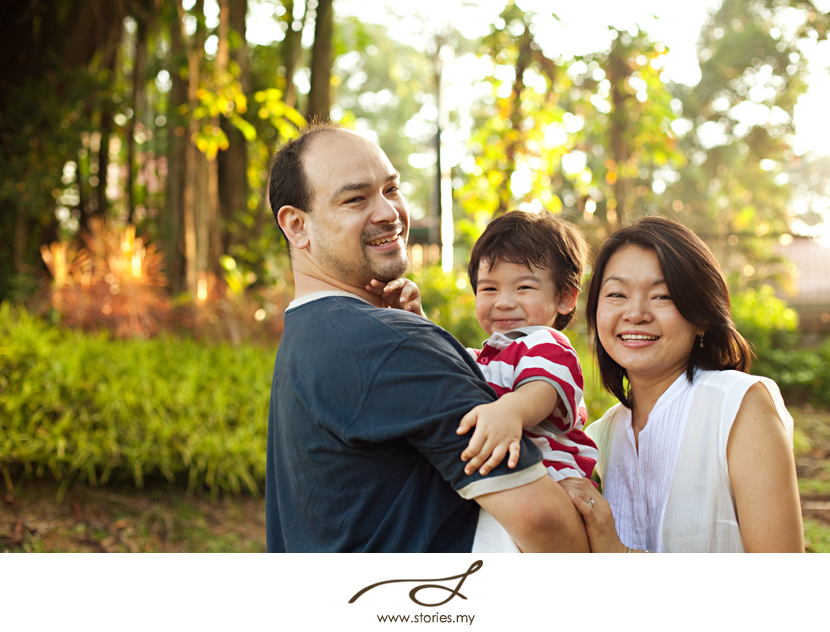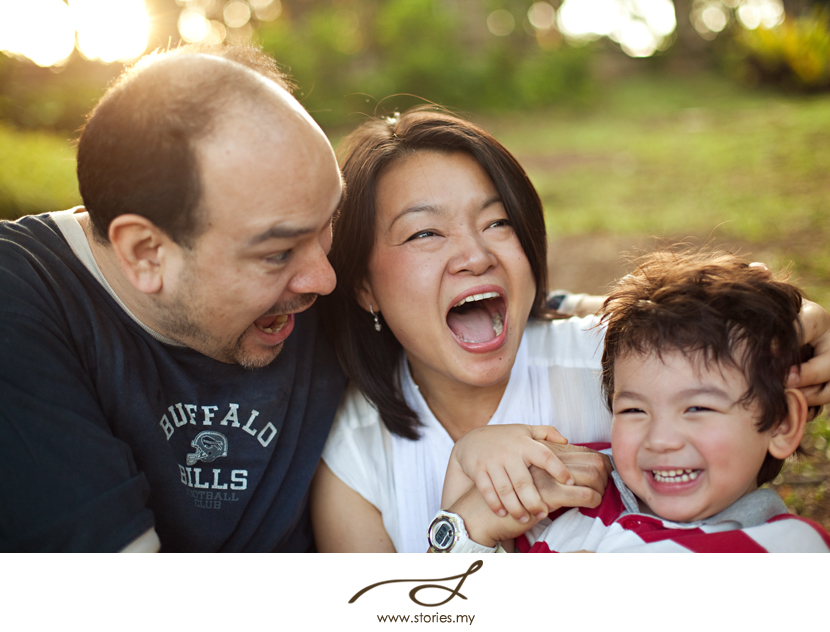 After all that excitement, we settled down for some reading time.
But Kayne would not sit still. Sara kept 'bribing' him with ideas of "A good roti canai breakfast if you behave!" phrases.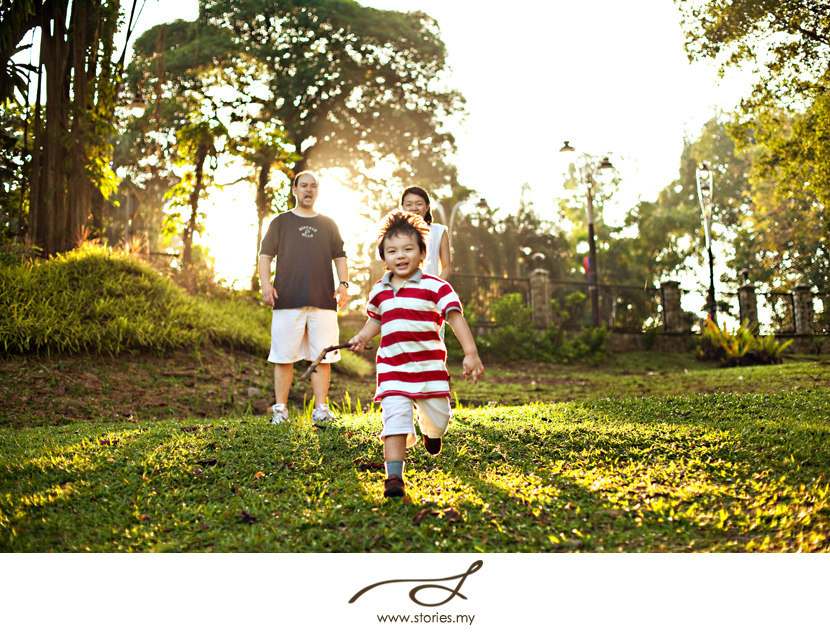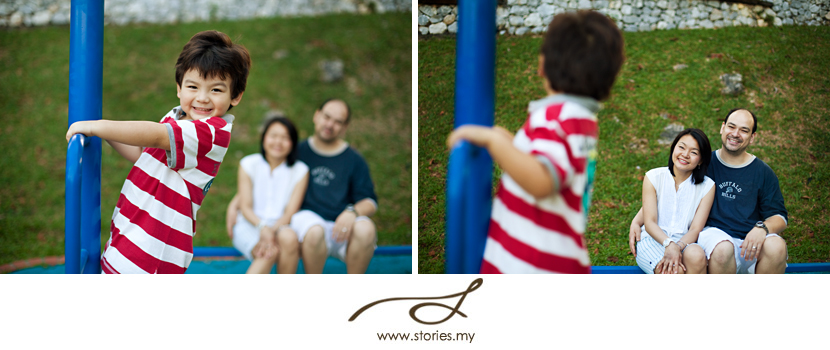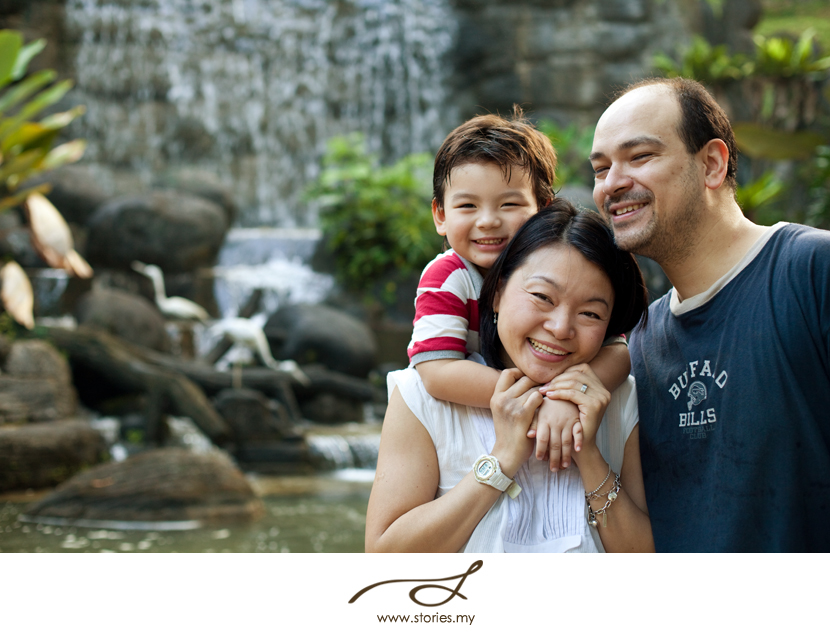 Lastly, I discovered that Kayne is a pretty good actor too. We told him to look 'cool' and this was the look he gave us…