He has been by my side for many years, encouraging me when I feel down, cheering me on when things are going well, holding my hand when I am sick, my adventure buddy, my partner, my lover. That's Alex.
This is my fourth year of marriage, and boy, has it been exciting. This month, we celebrated Alex's birthday, and I thought I'd write a post to celebrate him. The best part about my marriage is the fact that I can journey together with him, going on our little adventures together. It's not just about a trip to the beach or an extravagant holiday somewhere, but it is the little things in life that I appreciate. Him waking up early in the morning to prepare me breakfast. Him carrying my camera bags from the car at the end of a tiring shoot. Him looking after my parents while I am away.
He's an amazing man.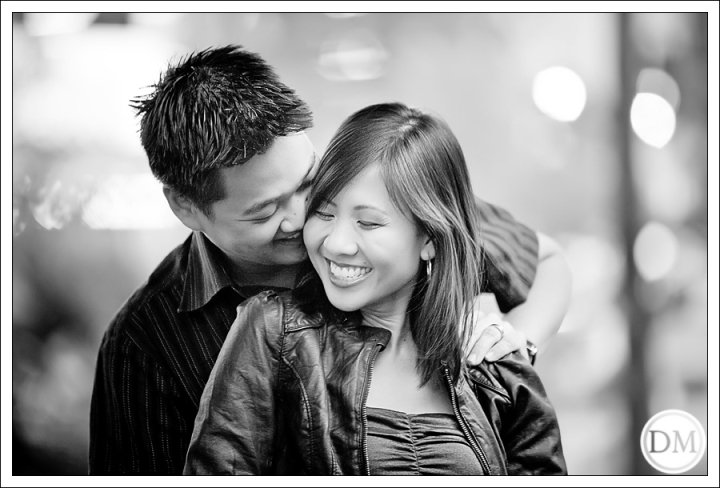 Photo by Dawn McCarthy
Yes, we have our squabbles, like any other couple (like him getting exasperated at my short term memory, or me getting annoyed at him for leaving receipts and bills all over the floor)… but at the end of the day, it doesn't really matter. I believe in not holding grudges and working at a relationship to make it work.
So… to celebrate his birthday, I did a few things…
Firstly, we went away to Port Dickson for a short holiday. It felt good to just be away for a while and chill. Then, I organized a birthday party with some of our closest friends – with really good food prepared by Yossi, a friend of mine who had just started her fine food catering business called Lolita's Daughter. She created some of these recipes herself and it was really amazing!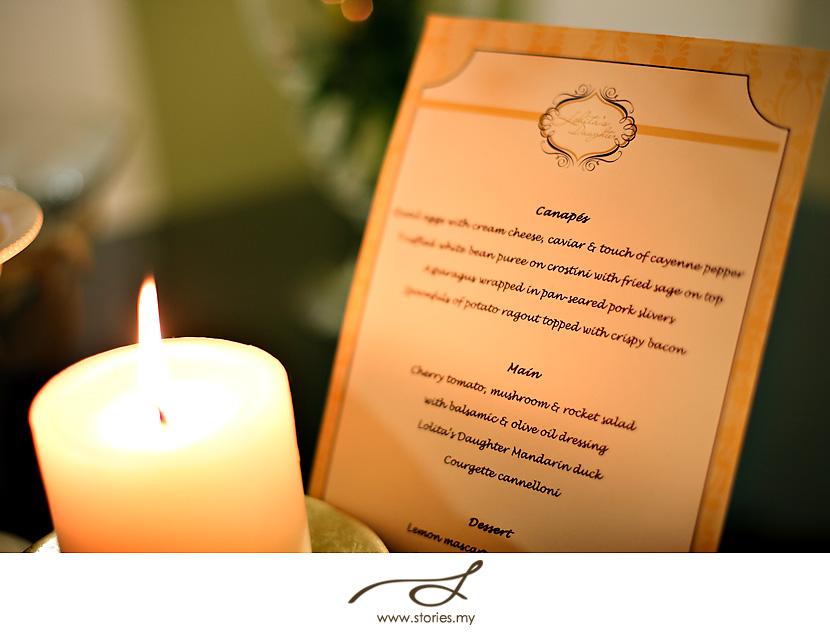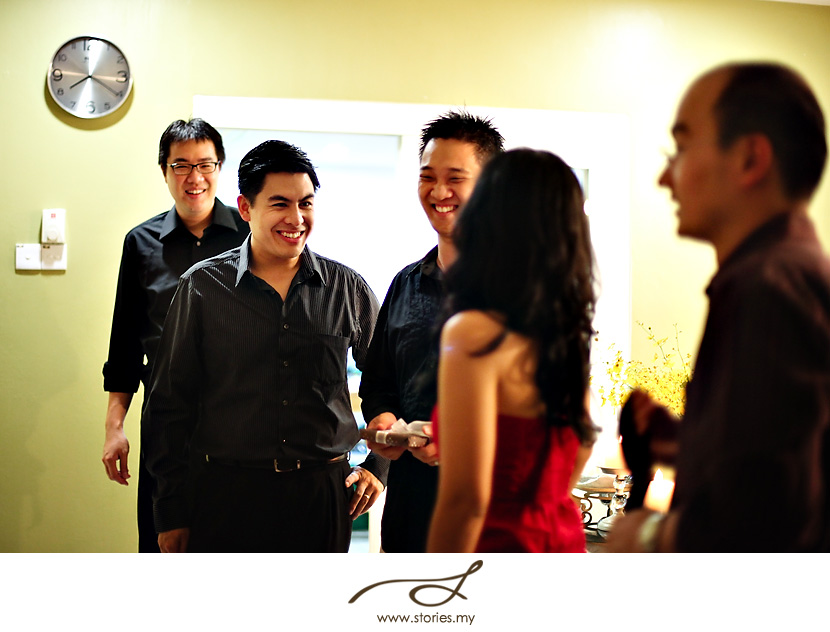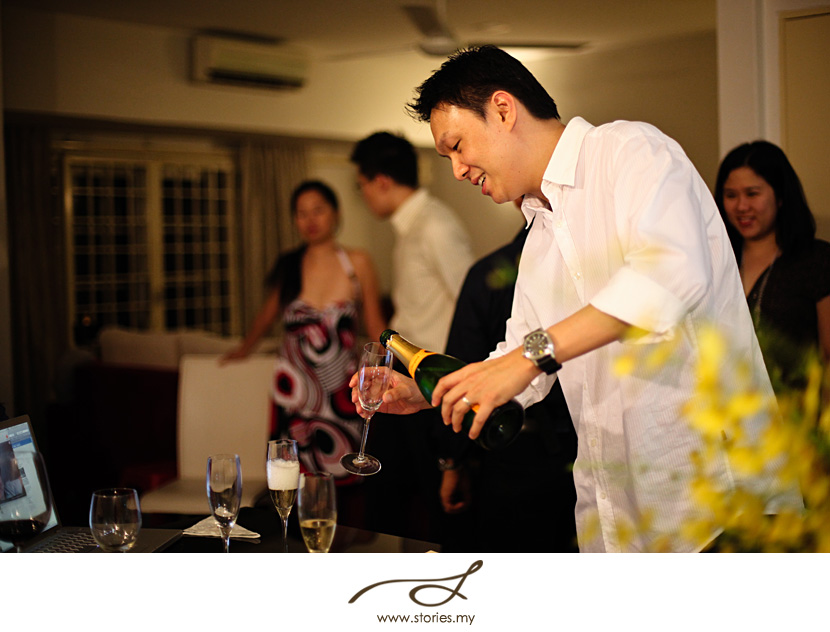 Here's Yossi working hard in the kitchen, making sure that our food is served warm!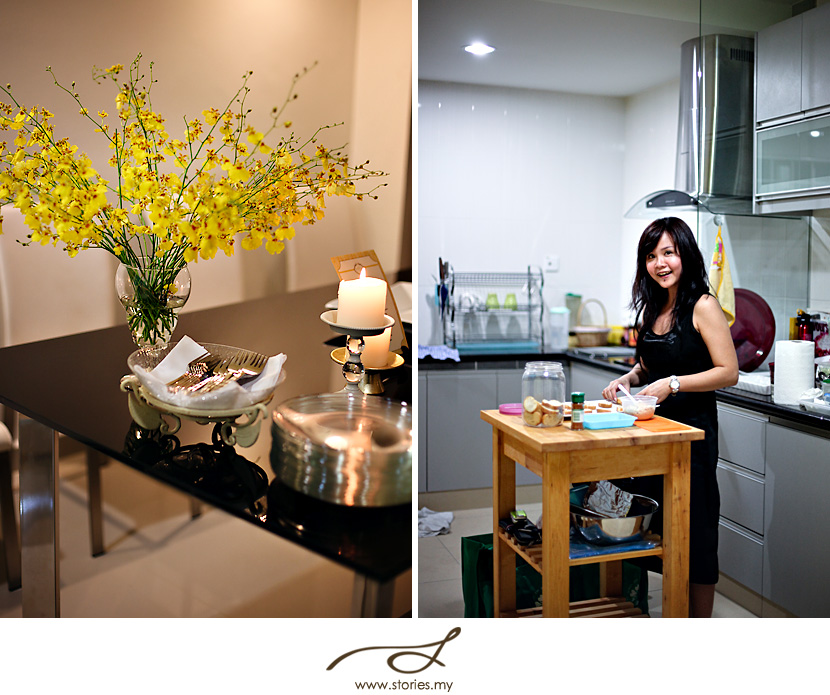 I have to sneak in some shots of her delicious cooking here. These are quail's eggs with caviar.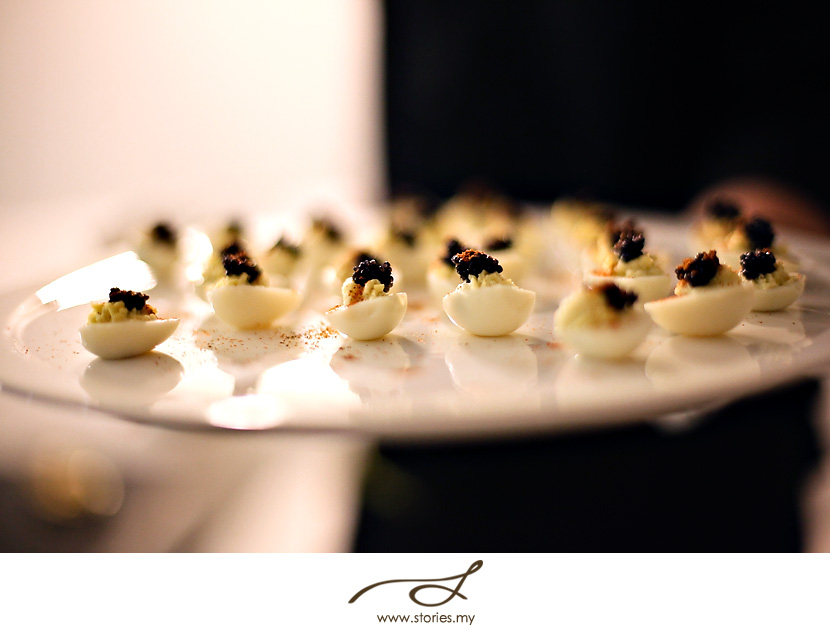 On the left, yummy asparagus with pork slivers, and on the right, potato with crispy bacon.
Delicious mandarin duck with edible flowers. How cool is that.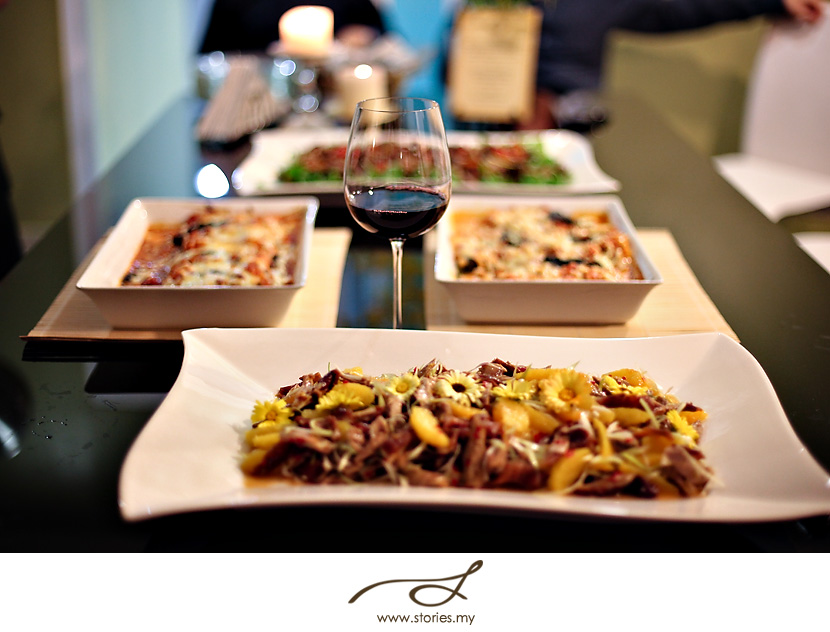 More edible flowers.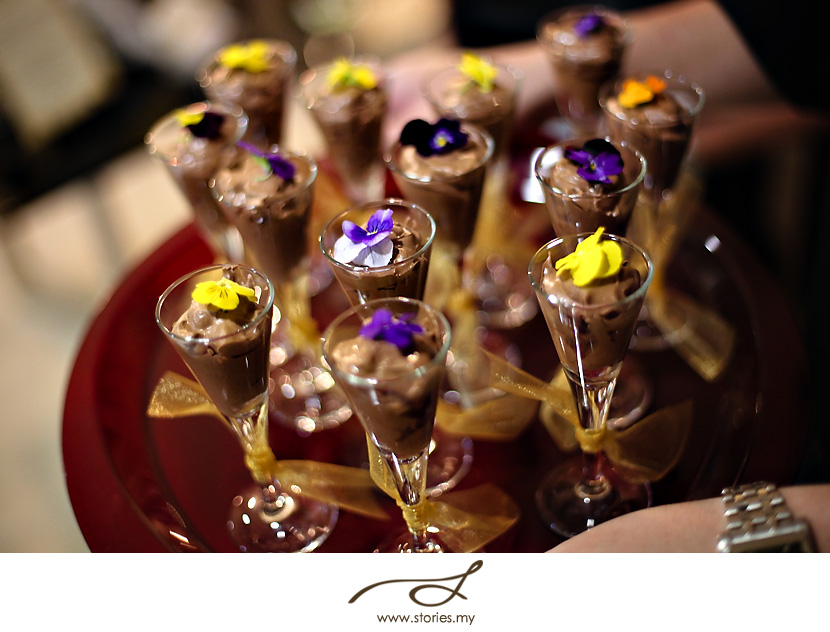 And yummy macarons!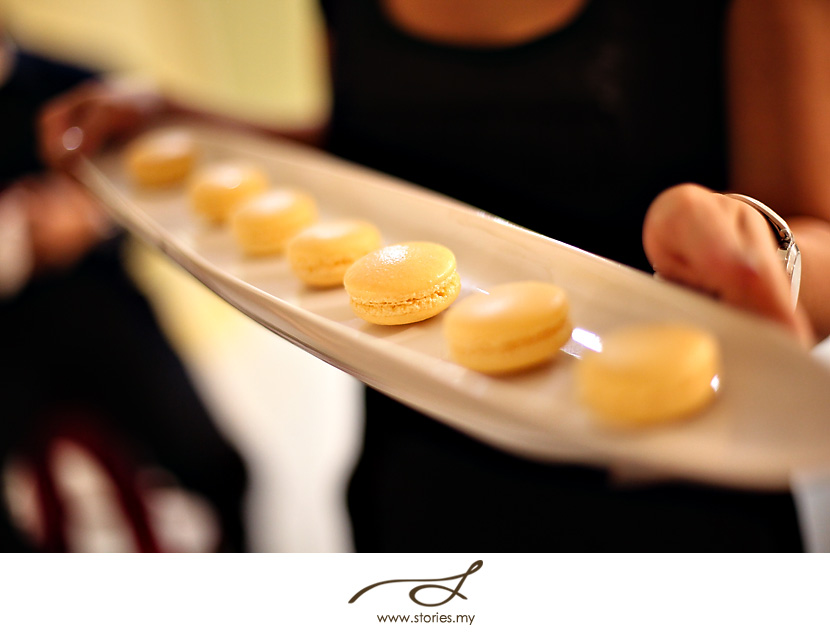 Ok enough photos of food, else this post will end up being a food post instead! So, we had great food, served by Yossi's husband Shawn…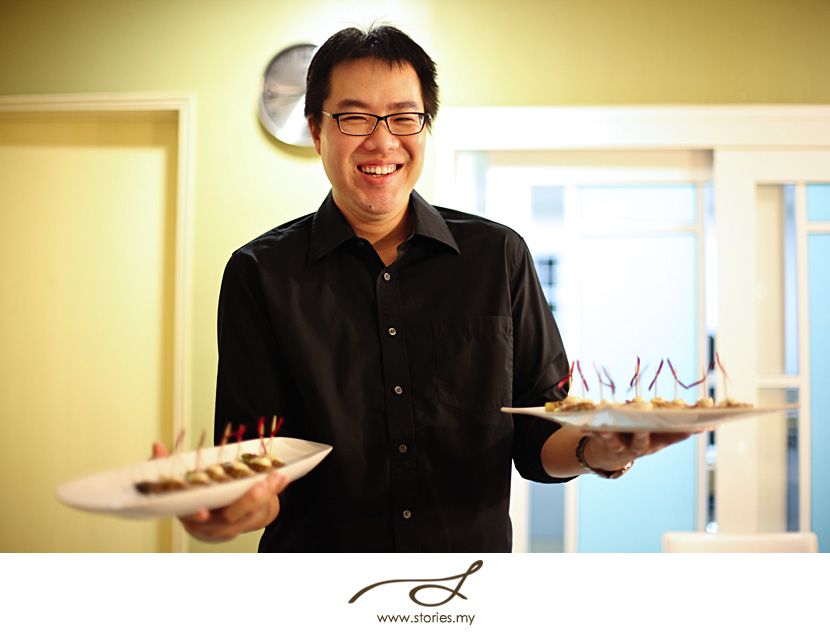 Great company…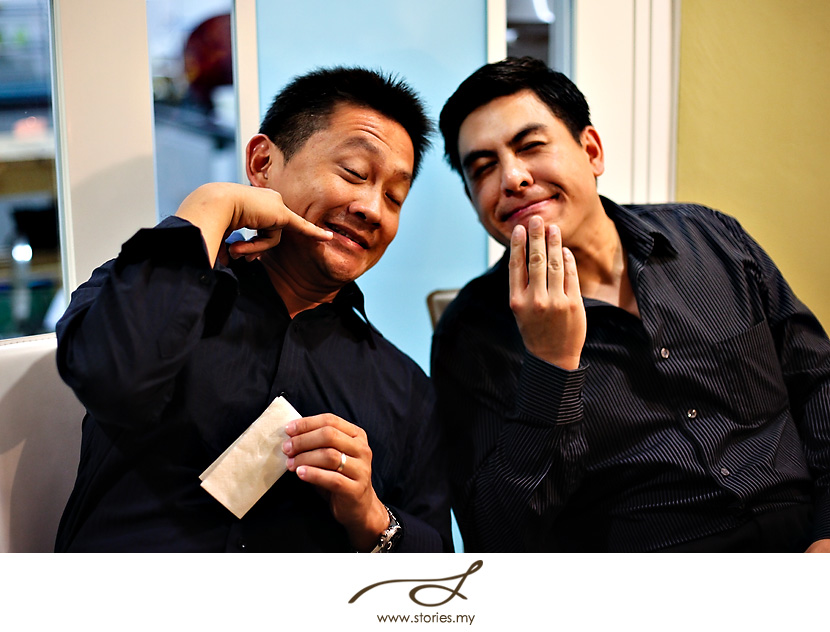 …including a friend calling in from Dubai through Skype!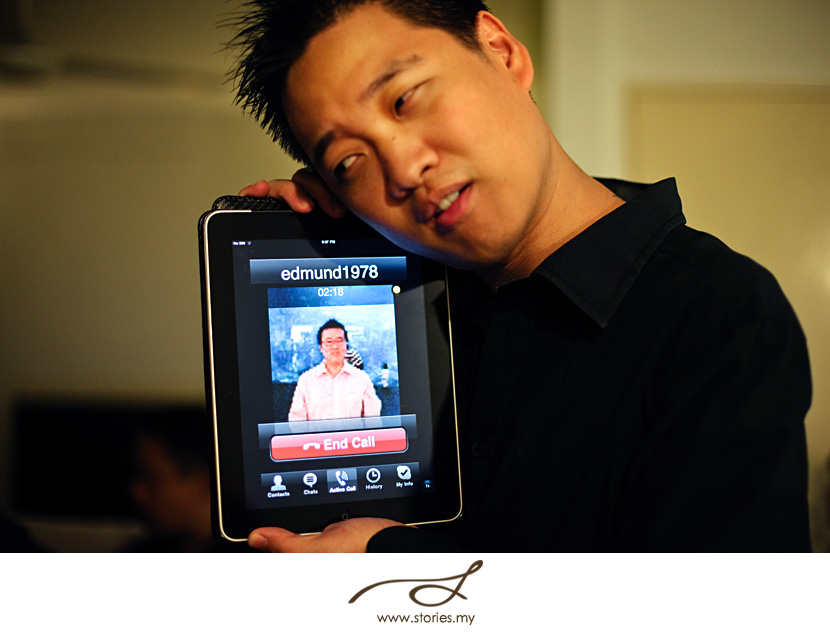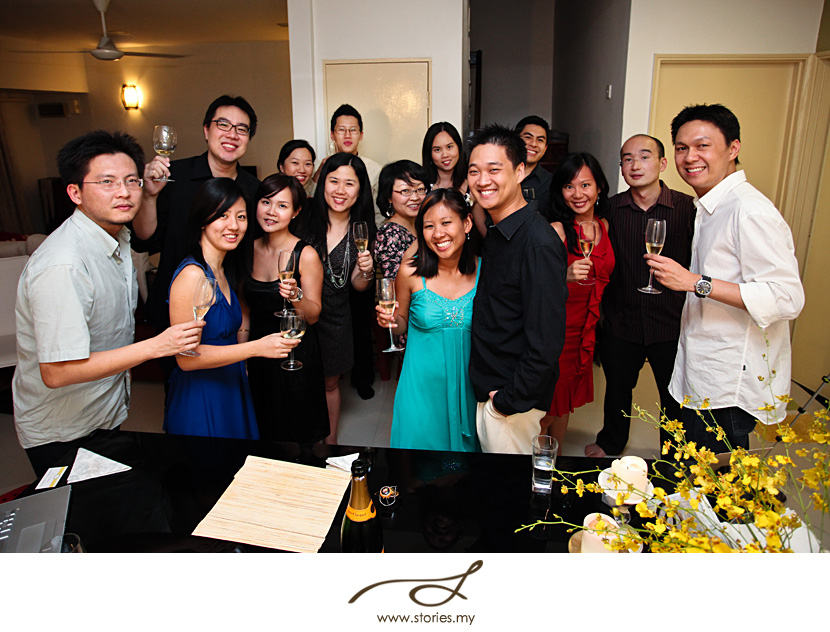 Happy birthday darling!