Make Up & hair: Angie Ng
Location: Dusun Garden Fairies, Hulu Langat
Bridal Gown: That Special Occasion & Neoromantic
Cheongsam: Jason Yek
Men's Suit: Lord's Tailor
Flowers: Favors Essense
Photographer: Grace
Ju Yee had to wake up at 4am in the morning for her make up session, simply because her photographer Grace said, "The morning light is always gorgeous! So we have to start shoot at 7am". Not many couples I know would get up that early for a photo shoot. But Ju Yee was all up for it! I was quite excited to shoot at this location, as I've never been there before and heard lots of nice things about this place.
And it didn't disappoint us. Just being out there in a small obscure village, surrounded by trees (and some mosquitoes!) was quite an adventure. Despite Ju Yee mentioning to me that she felt "kaku" or a little stiff in front of the camera, I think she did really well! Ju Yee and Hun Young has been together for many many years – since they were in secondary school. His initial impression of her – "What a tomboy!"
Well, in my opinion, Ju Yee doesn't even remotely resemble a tomboy in these shots (in my mental picture of how a tomboy should look like!).
I hope you'll enjoy the shots. This lovely lace gown was made by Neoromantic.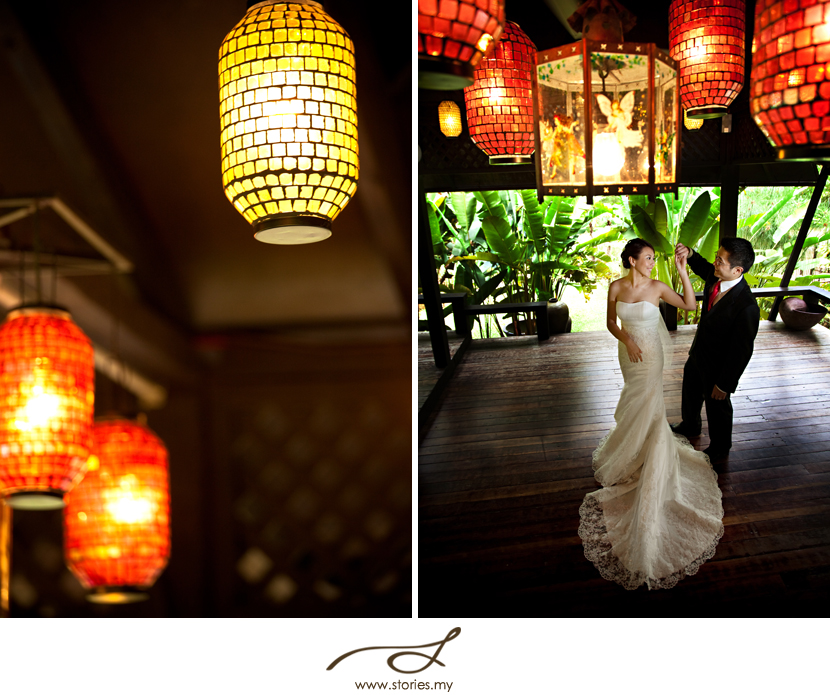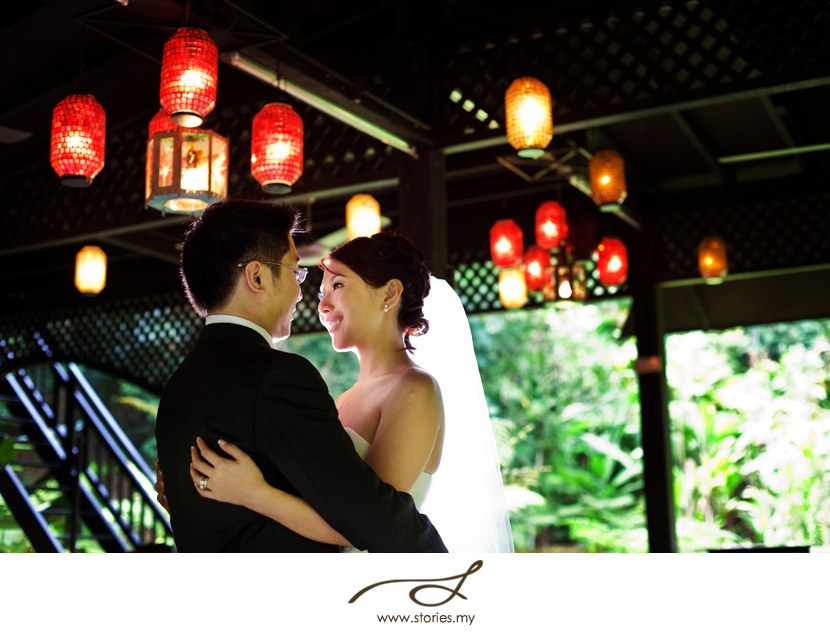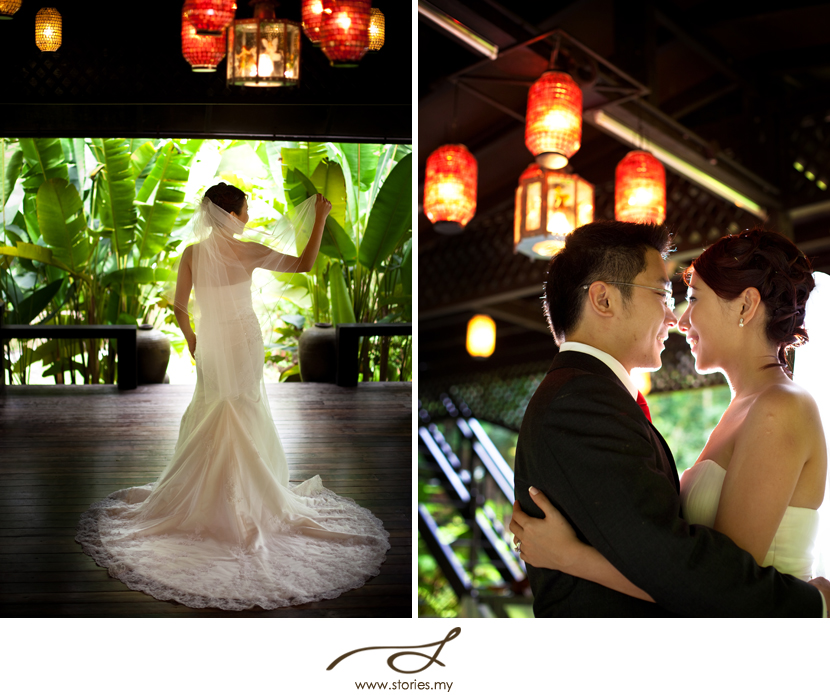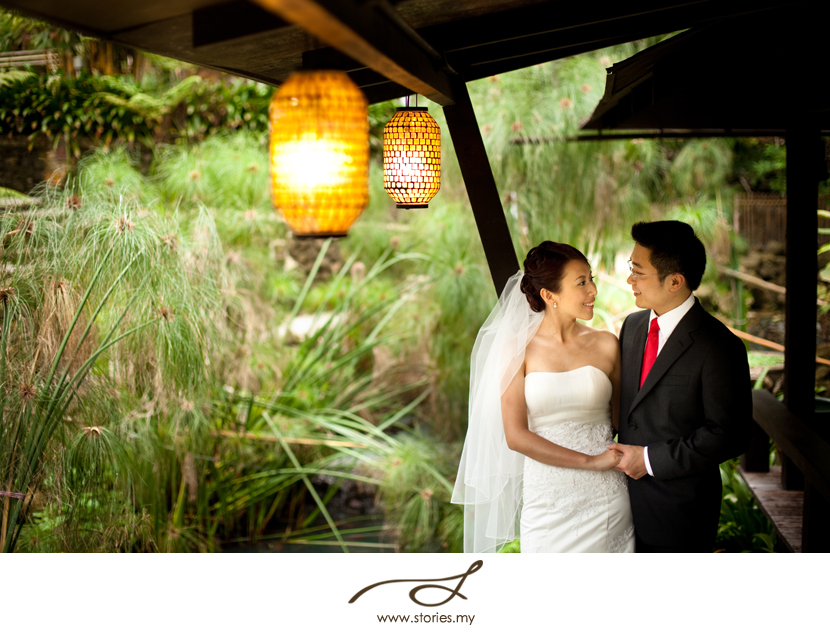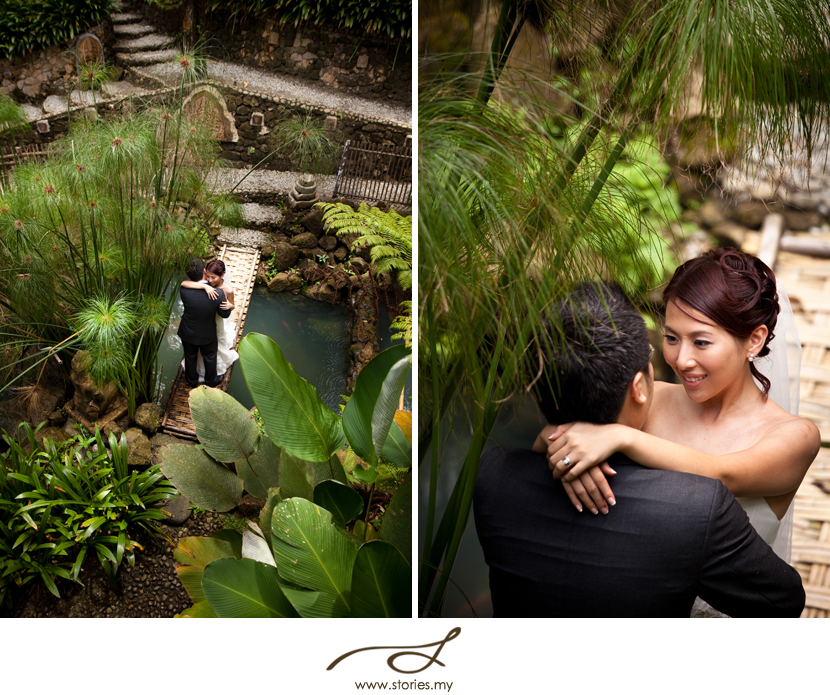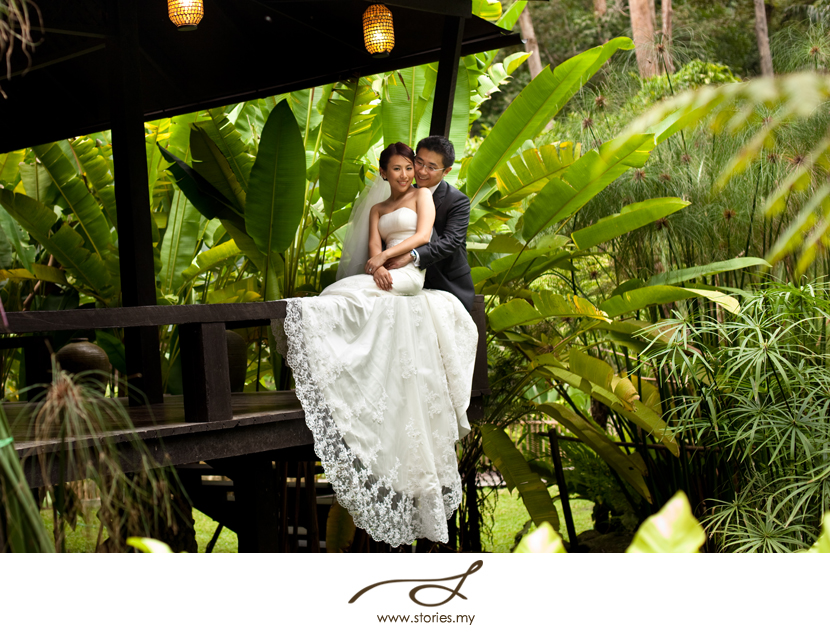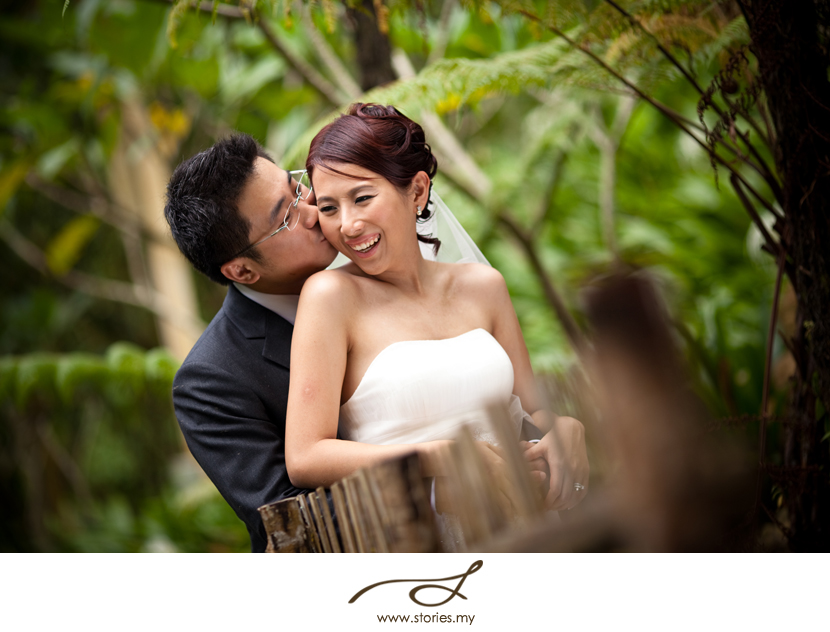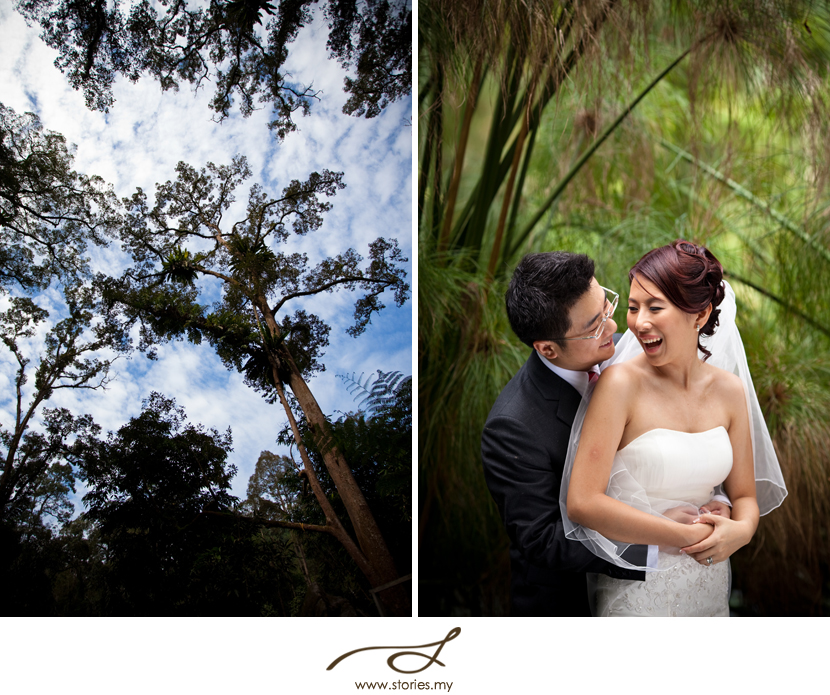 And this other gorgeous gown by That Special Occasion. The bouquet of flowers look so amazing! The red is just so striking. Matches her hair. :)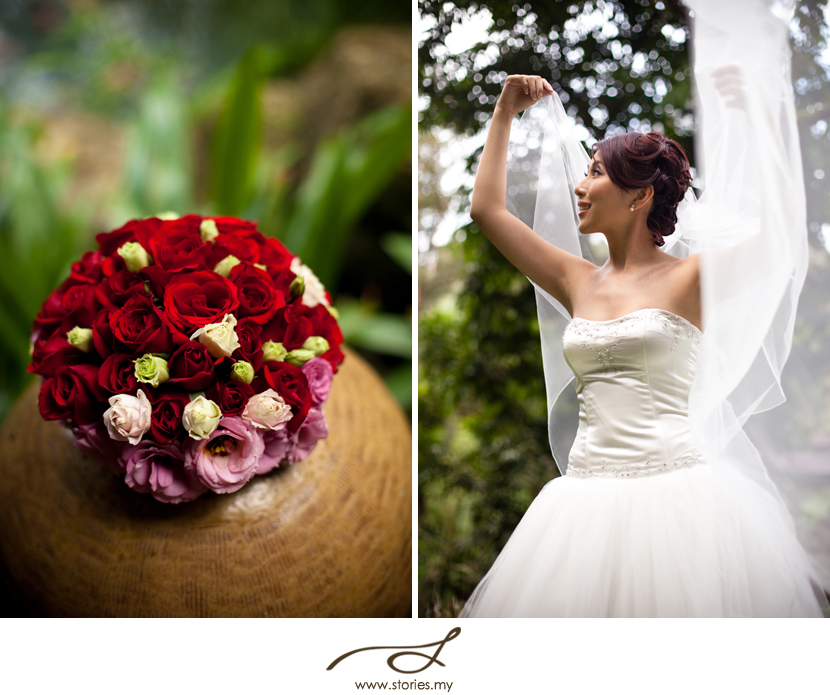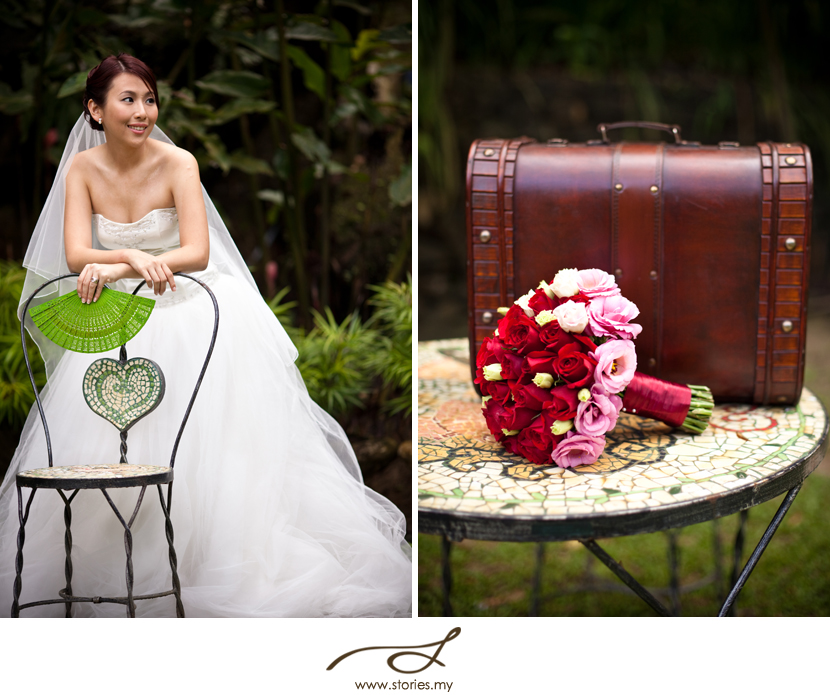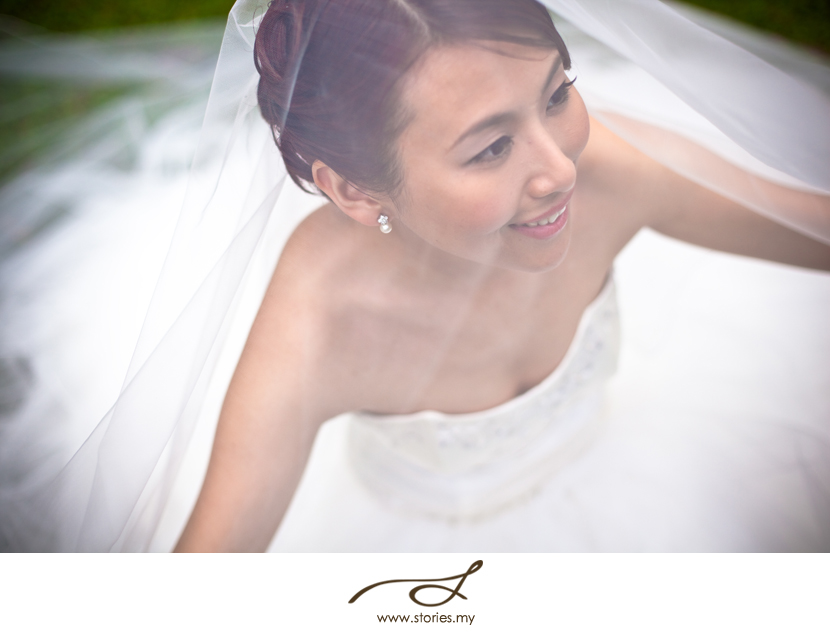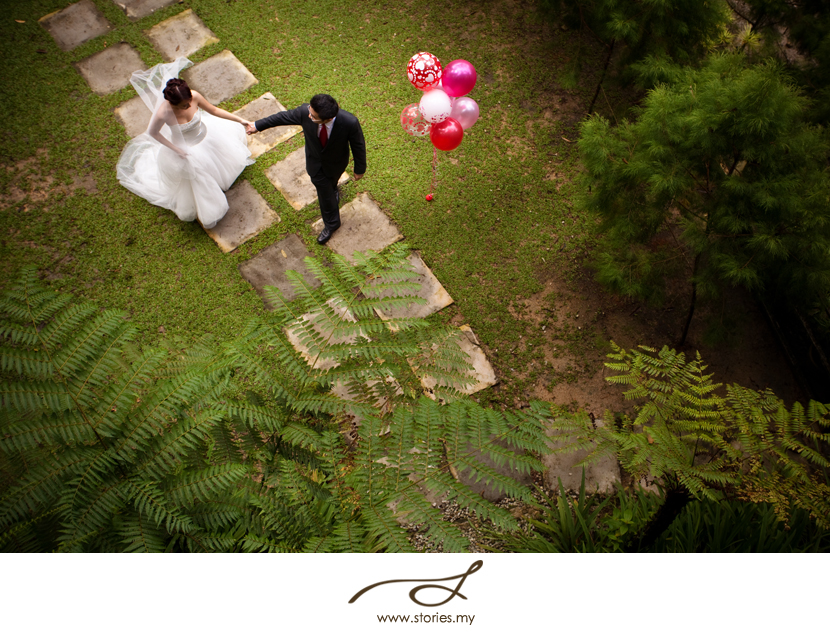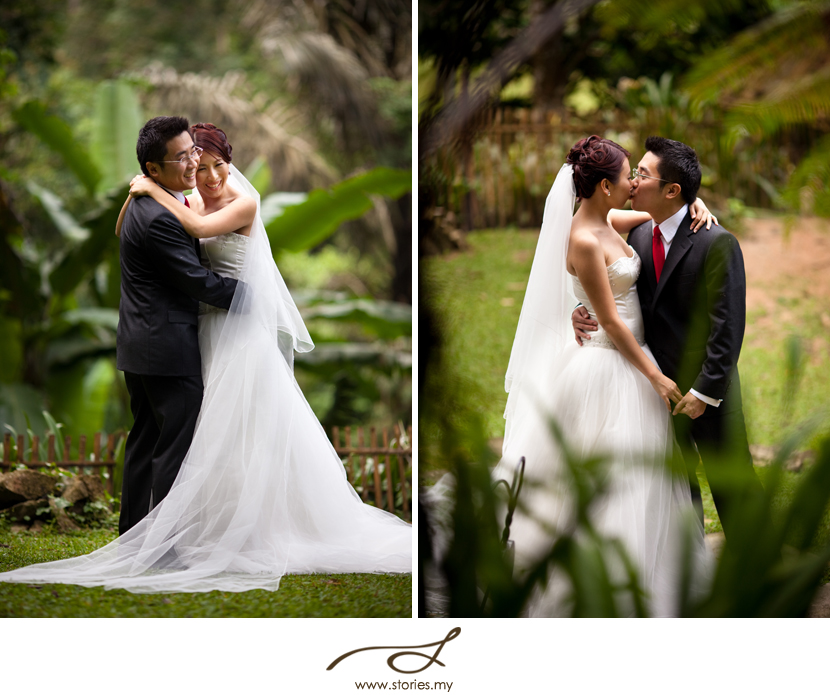 Can't you tell how much he adores her?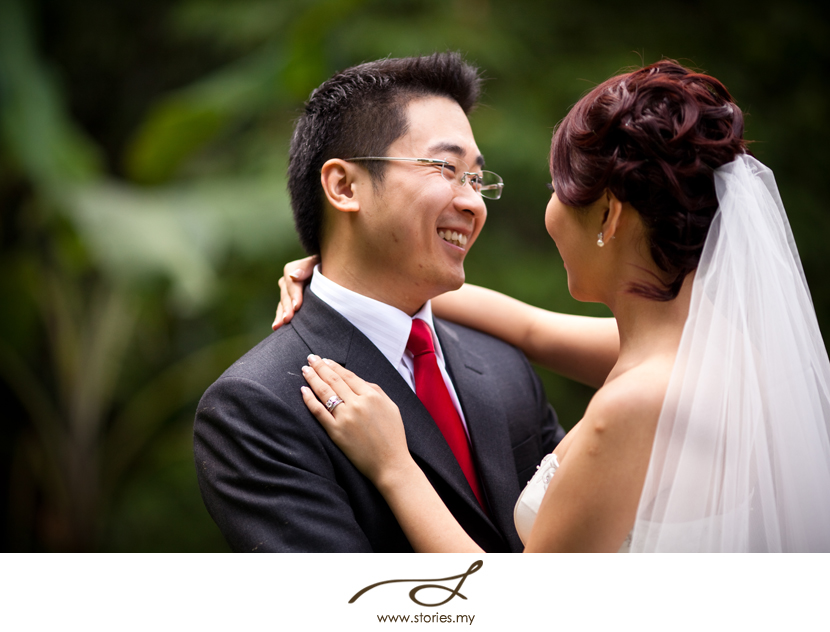 Her cheongsam really blended well with the surroundings.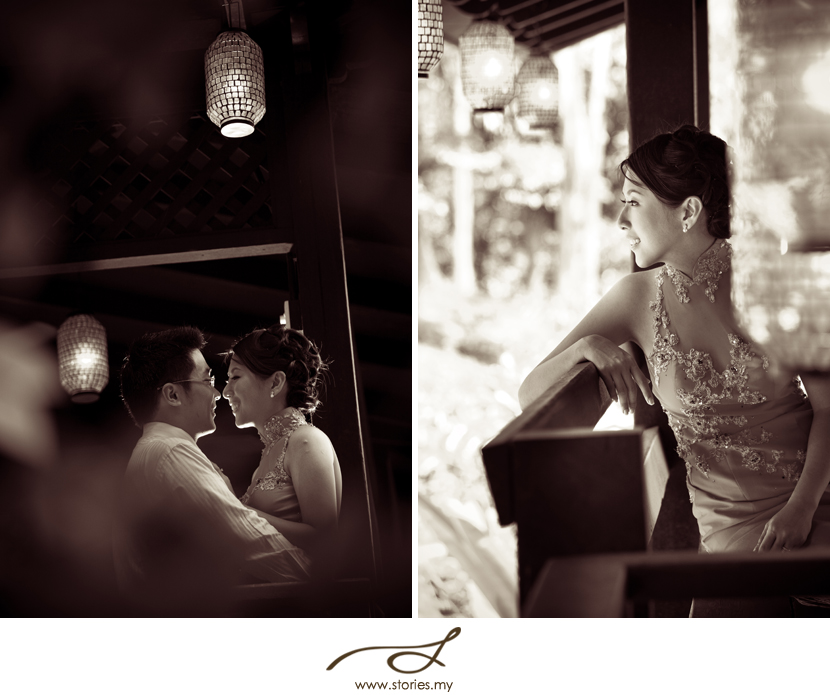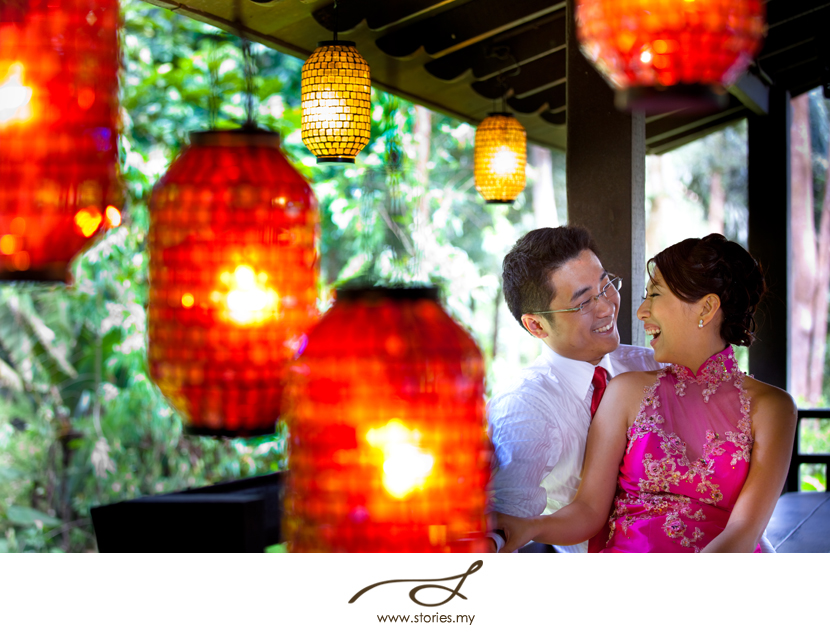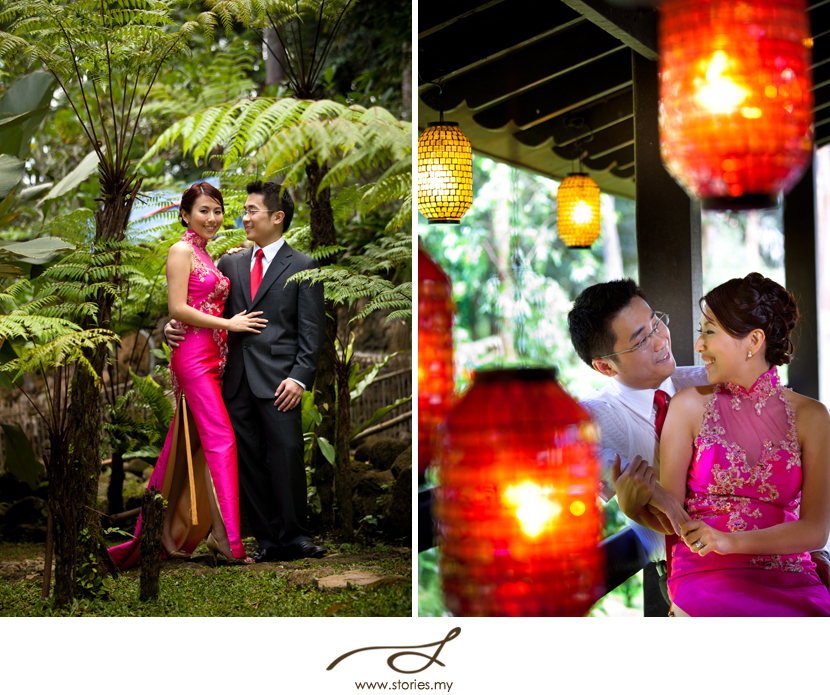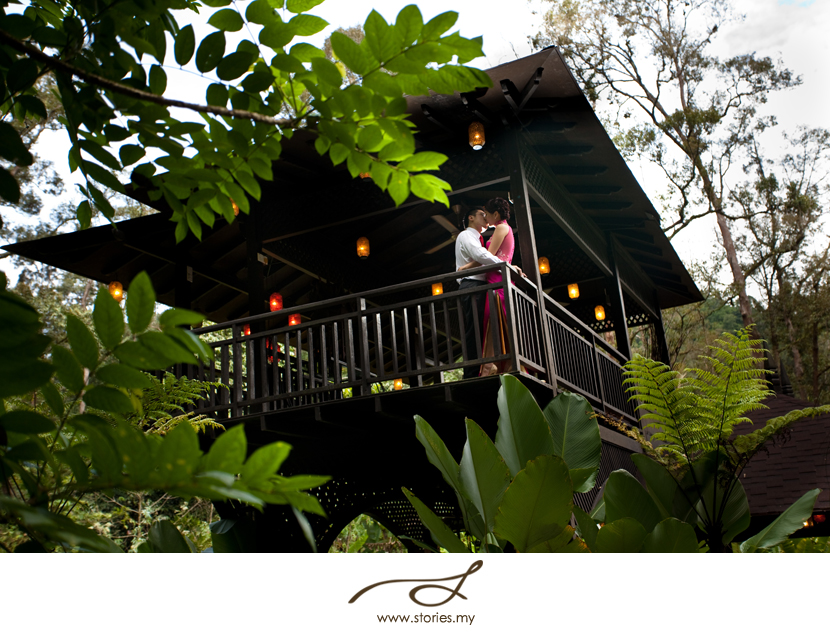 Thanks for the little adventure! I am looking forward to your wedding in October!