It's my fourth year of marriage today. Even though the memories of our wedding day are still pretty fresh in my mind, it also seemed like such a long time ago. Thinking back about the wedding day, I guess it was pretty perfect in my eyes. On hindsight, I guess I would have liked to do certain things differently, but at the end of the day, it doesn't really matter.
What matters now is the marriage itself.
I woke up this morning feeling excited about the day. I glanced over at Alex, and said a silent prayer of gratefulness to God for our lives together. I truly believe that I am more in love with Alex today than 4 years ago. I am excited thinking about life, and what the future holds for us. I know that life will never be perfect, that there will be times when heartaches will fill our hearts and make us feel as if life is cruel. But despite all that, today, I choose to give thanks for what I have.
Marriage has taught me to be less selfish. Since I am the youngest child in my family (with my 2 other siblings 12 and 16 years older than I am)…I've been a little 'pampered'. (Not complaining! I COMPLETELY enjoy being pampered. Hehe). I tend to sit back and expect things to happen or someone to do the hard work for me. But Alex made sure that I became more independent and responsible for my actions. It definitely takes a conscious effort to think of others first before yourself, but I think I've improved. :)
I've also learnt that it's so important to have someone who shares the same passion as you do. Before I got married, this question always stood out in my mind… "How do you know if he is THE one?". Now, I think I have the answer. He needs to share the same values and passion as you do. I don't think that there is one perfect person in this world for you (now think about it, if you married someone 'wrongly', you would have robbed someone else of their perfect partner, and therefore the entire world is doomed cause SOMEONE made a mistake).
So the person is only perfect because you made an effort to make it perfect. And boy, it's a lot of hard work. I am so thankful that Alex and I are excited about the same things and that we can journey along this path of life together.
Dug up some old photos from our wedding day… This was taken by Joseph Siew.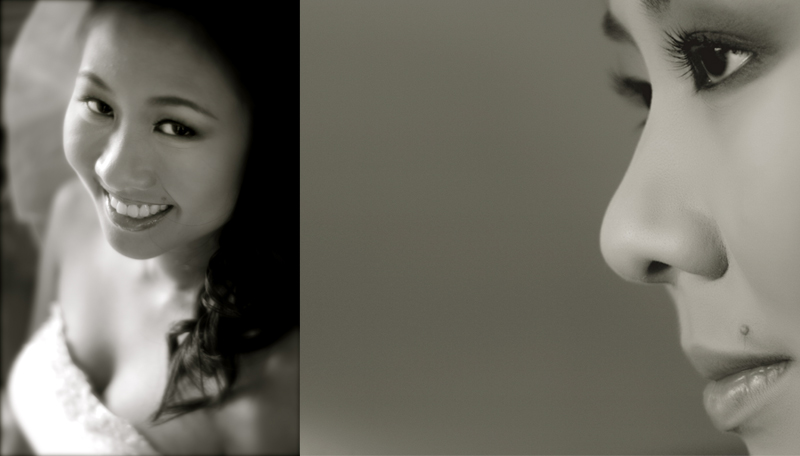 And these photos by Andy Lim. Thanks guys, for capturing memories for us!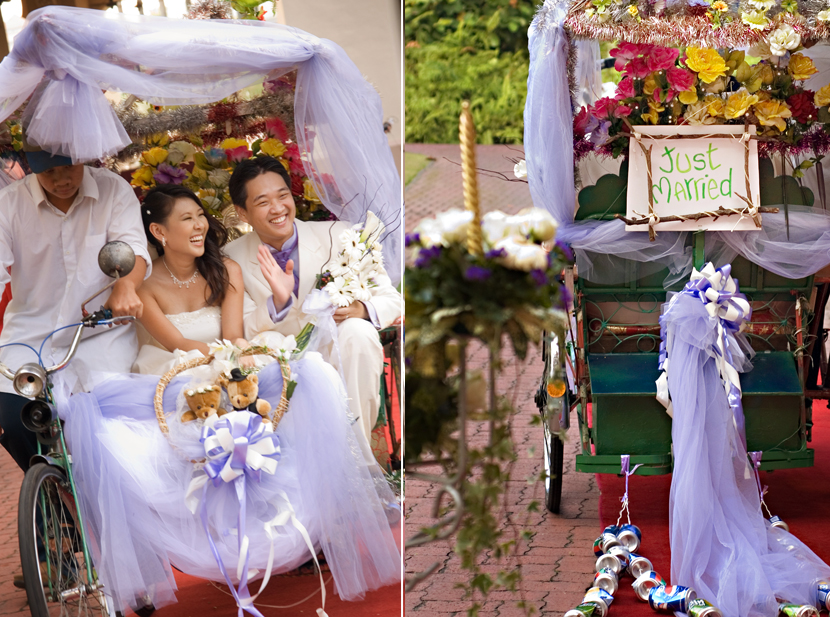 Alex and I wrote our own wedding vows to each other and I thought I'd post them here.
Alex's vow to Grace
From this day forth, I, Alex Lam take you, Grace Tan,
To be my wife.
As long as I shall live, before God and all my family and friends,
I pledge my life to be your friend, your lover, and your fellow dreamer.
Let me be the shoulder you lean on, and the rock on which you rest.
I promise to be honest with you, and to love you always.
This life of ours is a voyage,
Which I will sail with you,
Through the calm of the sea,
And the raging storms,
Though we cannot see past the uncertain future,
God will be with us, and my ship will always remain by yours.
Today marks the first day of an eternity as two hearts on one journey.
And as inscribed on your ring, I vow to "Grow old with you".
Grace's vow to Alex
Alex, today, and as long as I, Grace Tan, shall live,
I take you to be my husband and give you my heart.
Intertwined, two hearts, one journey.
With God as the glue that binds us together,
I promise to always love you, submit to you, and be honest in
all that I do.
Today, I pledge to stand with you, come what may.
When the sun is shining brightly, I will laugh with you.
When the sky is dark and grey, I will hold your hand.
When a storm rages outside, I will hug you and never leave you.
Sharing dreams, hopes, tears and joy.
I am proud to say that today, I am marrying my best friend.