Ceremony & Dinner location: Royale Chulan Hotel, Kuala Lumpur
Wedding gown: Neoromantic
Evening gown: Sophia Bridal
Cheong sam: Emerald Brilliant
Make Up: Hebe Leng
Cake: Wong Li Lian
Flowers: Lee Wah florist
Photographers: Grace & Mark
As a follow up from Part 1 of Calvin & Audrey's wedding… here are the portraits that we took after the wedding ceremony ended. I always encourage couples to set aside at least 45 minutes to an hour for these sort of portraits. After all that excitement, it's always nice to get away from the crowd for a little while and spend some time together… with the photographer, of course! :)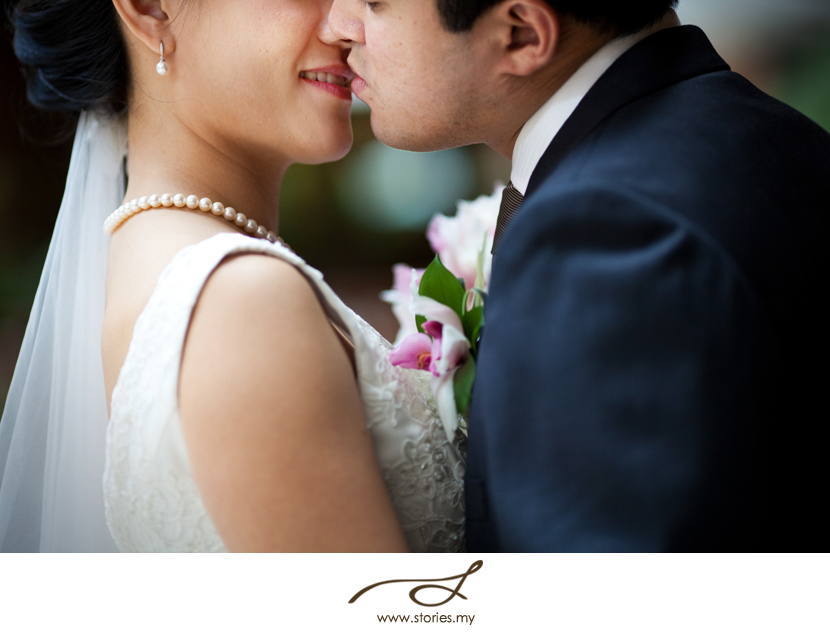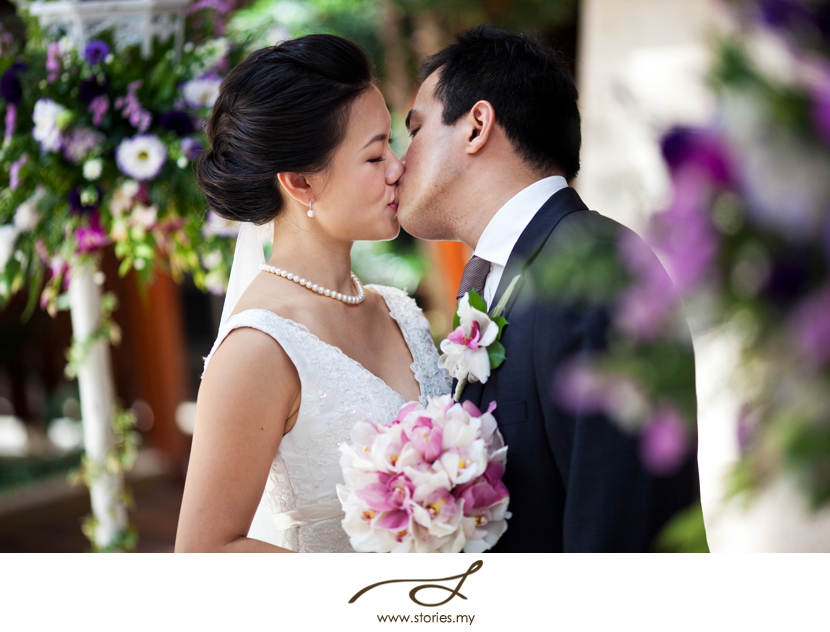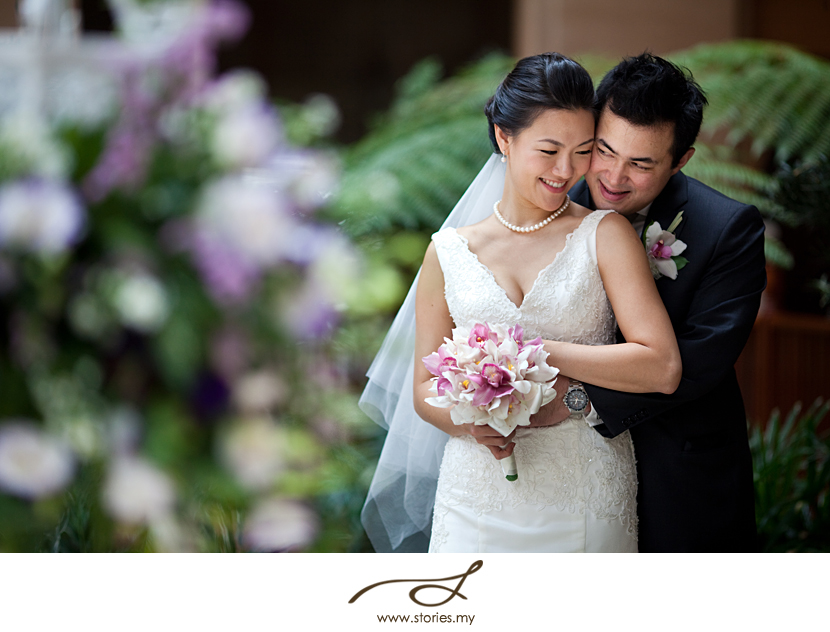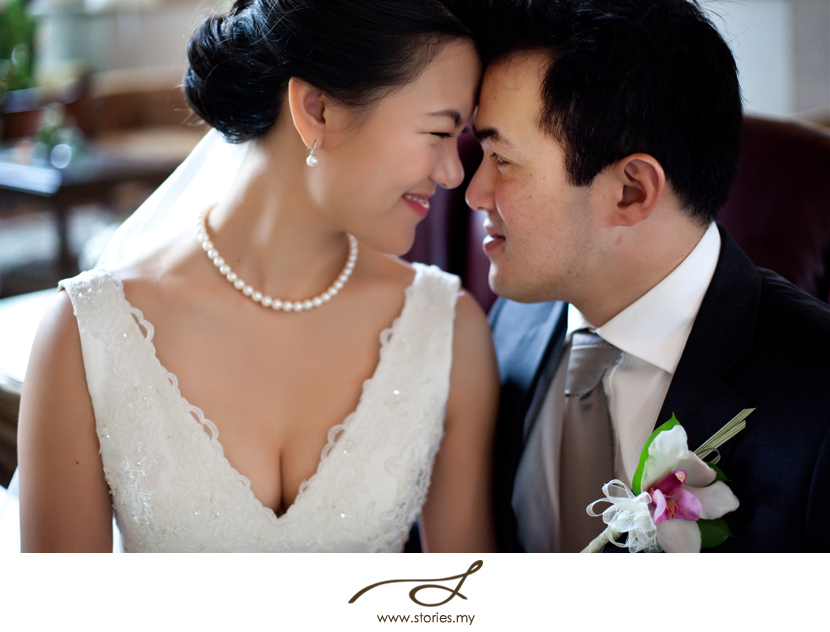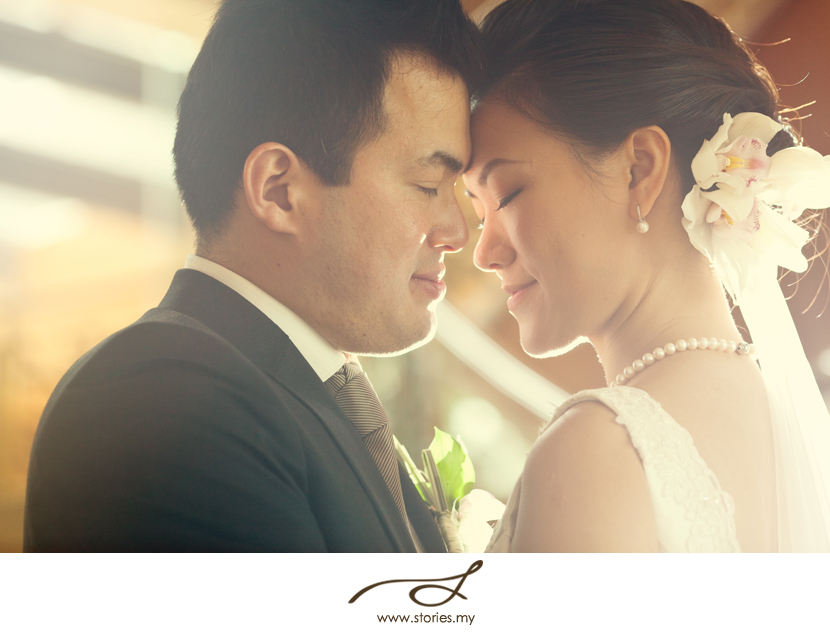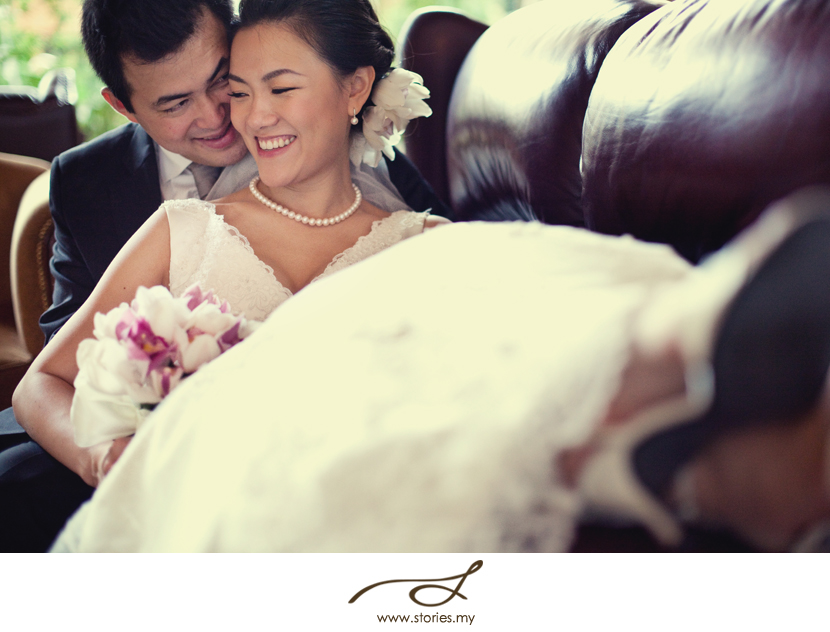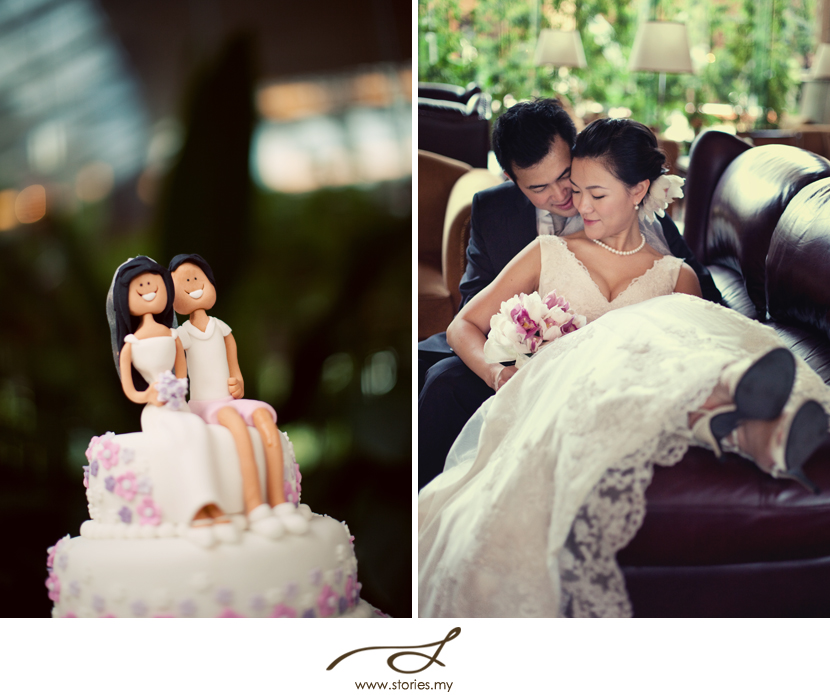 And then with the bridal party…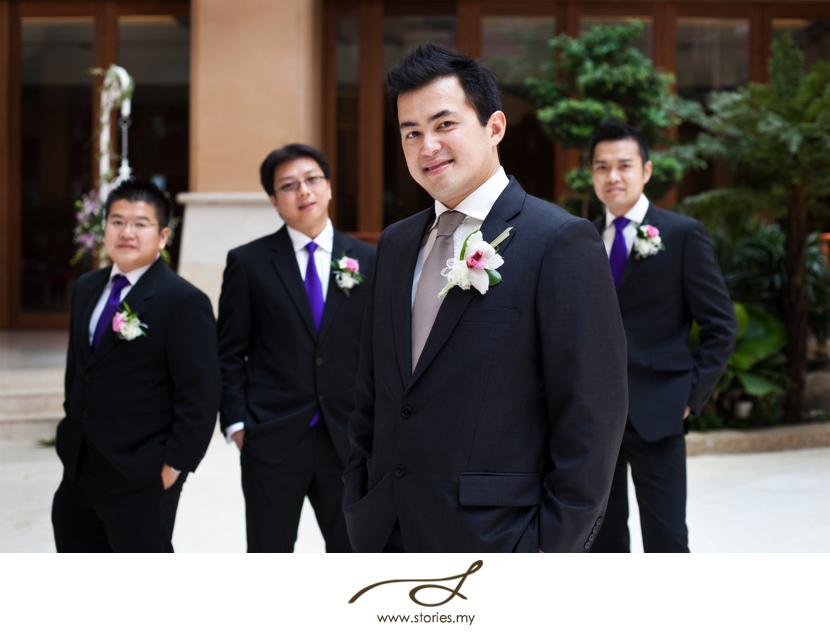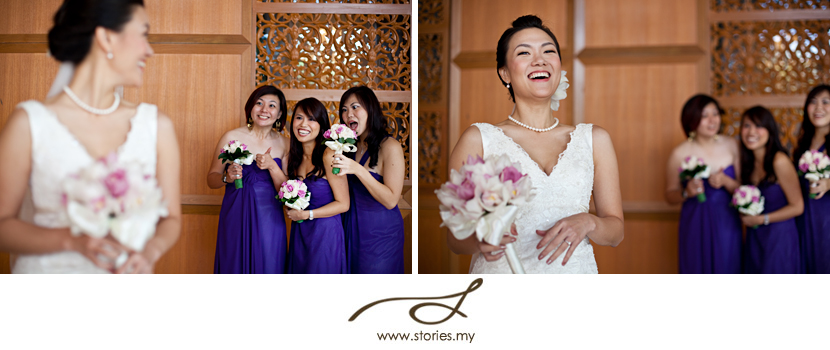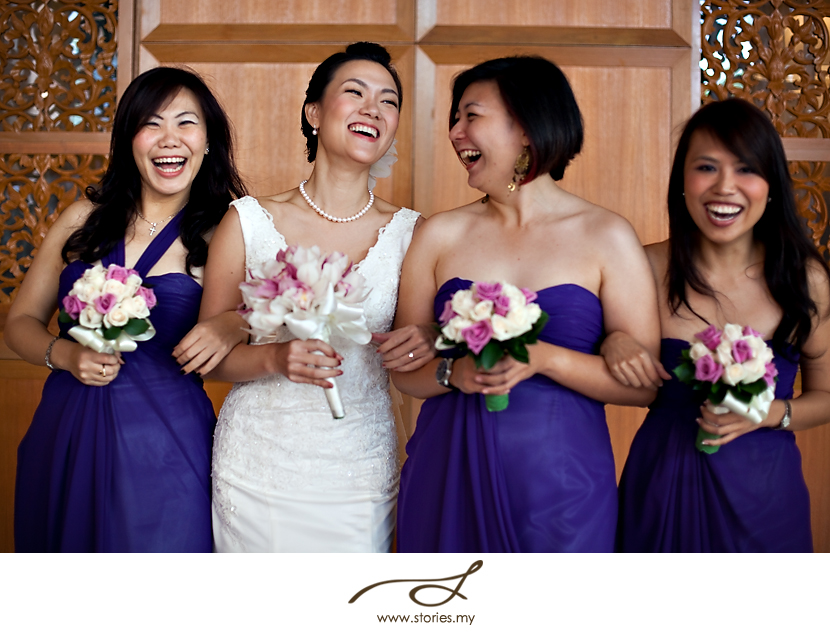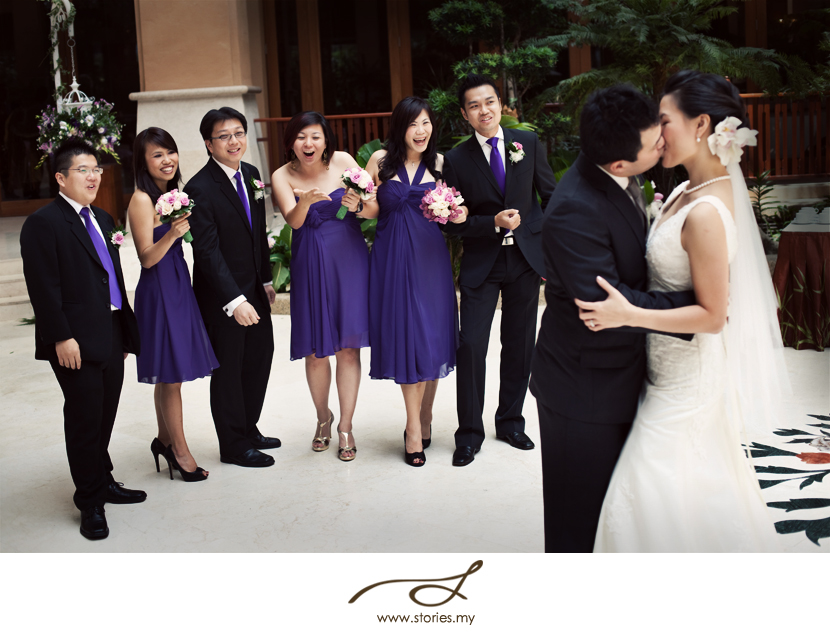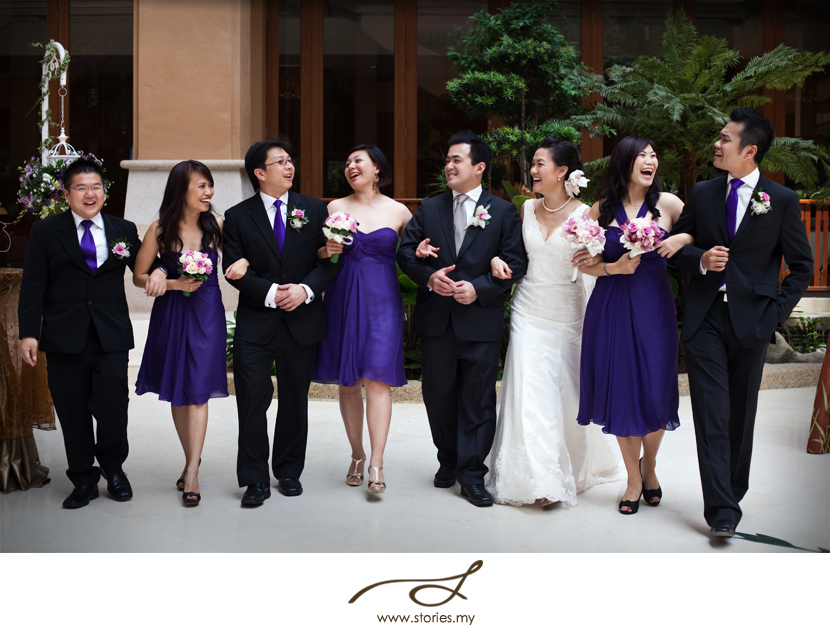 The dinner reception was full of laughter and fun moments! These guys are hilarious! They surely know how to dance…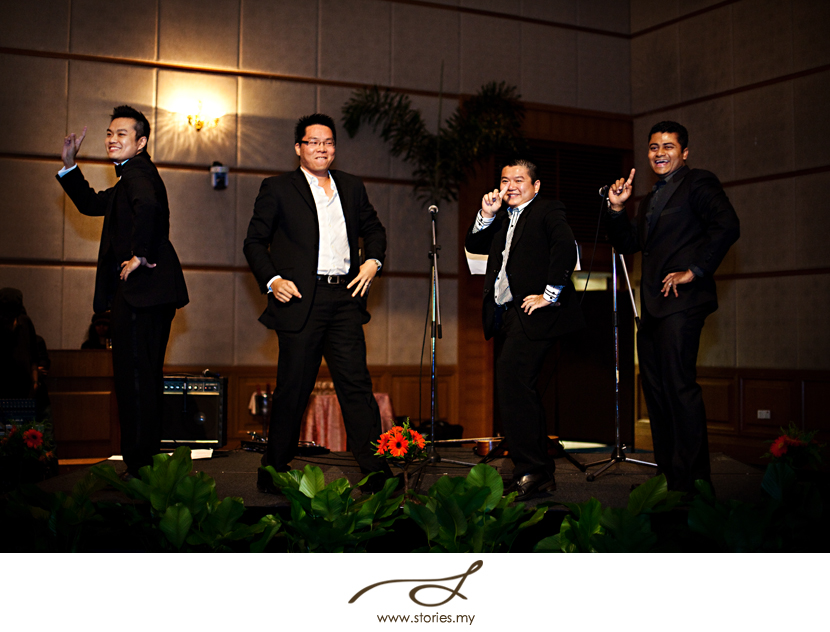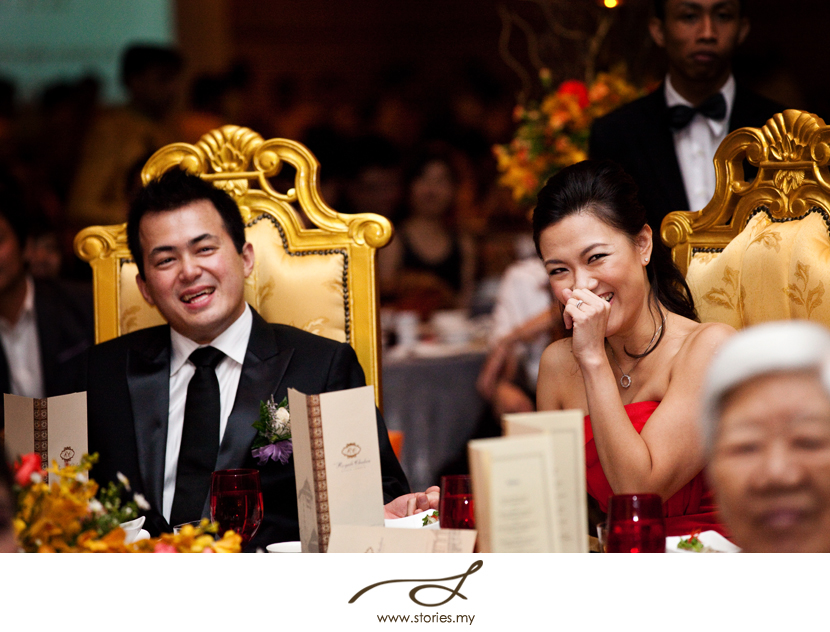 Calvin and Audrey were caught off guard when they were dragged to stage by these guys for a dance! I love the impromtu-ness of everything! *I want nobody, nobody but you!* clap clap!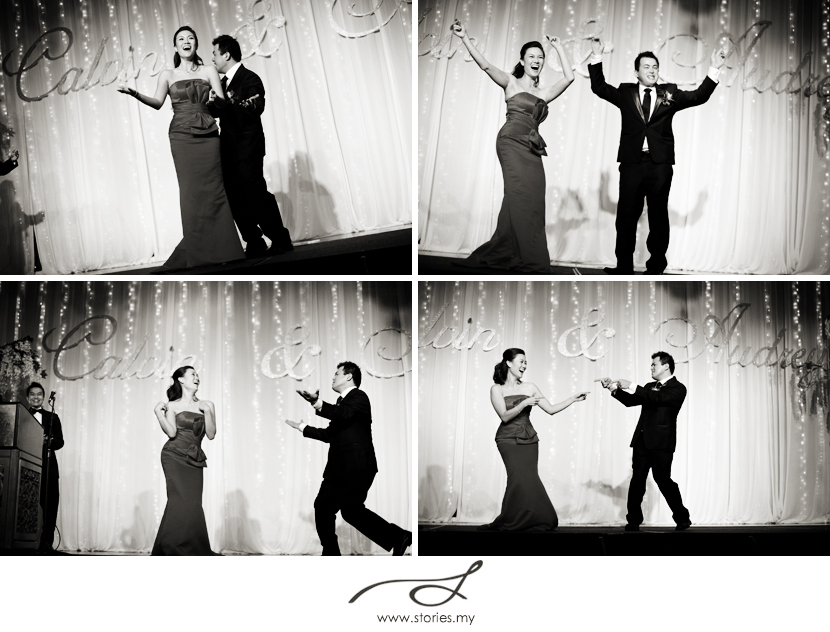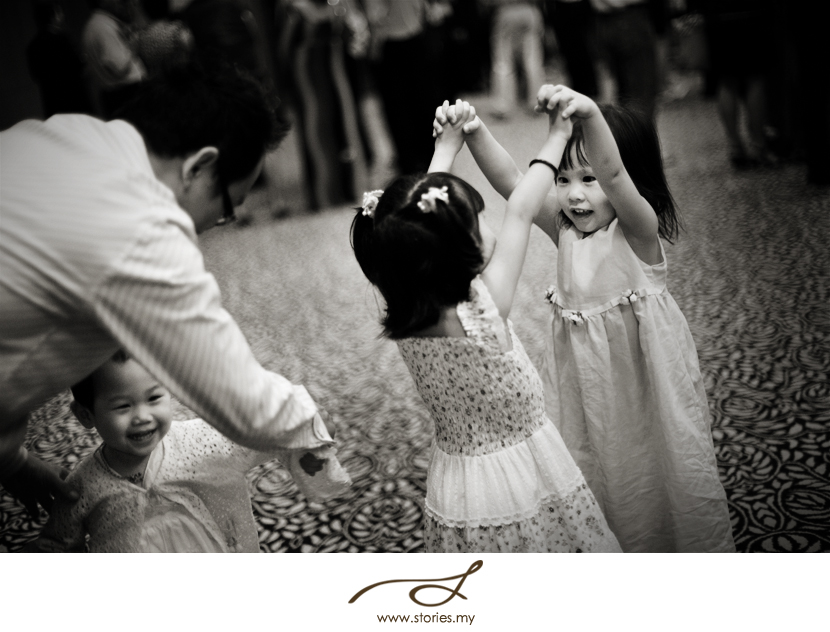 Remember the story I related in the earlier blog post about how Jessica the bridesmaid spilled the beans on Audrey 'borrowing' her mom's car to drive to 1U? This was how her mom reacted to the story!! But lucky for Audrey it was her wedding night, and her mom just started laughing after that.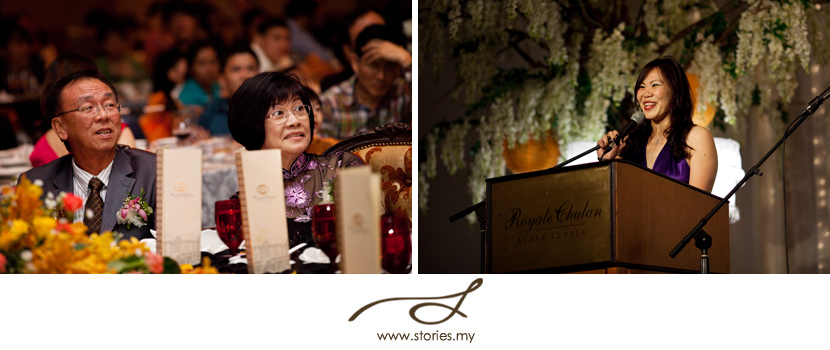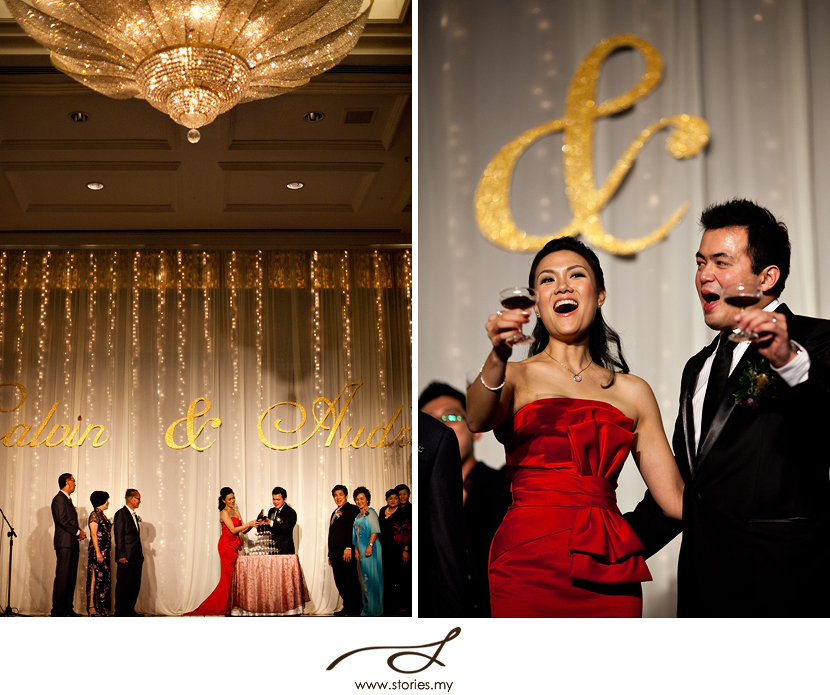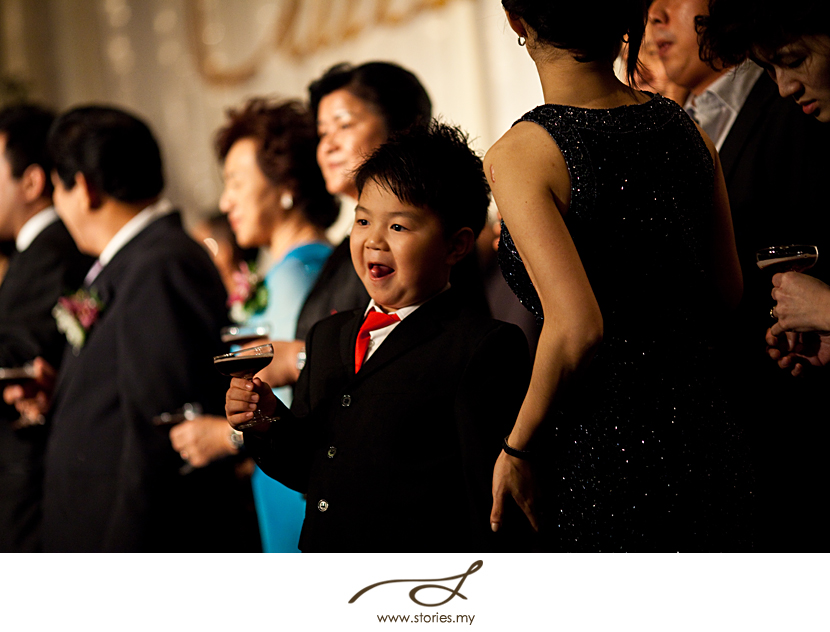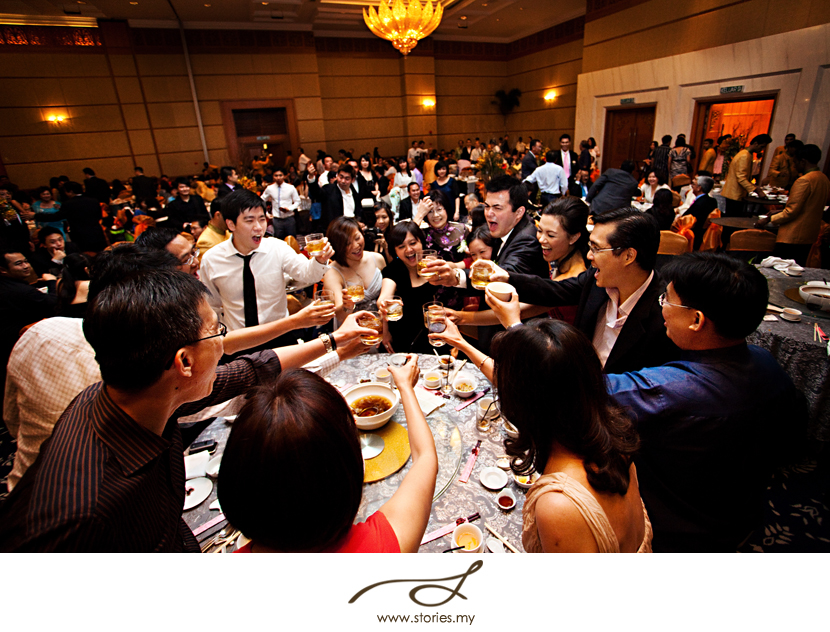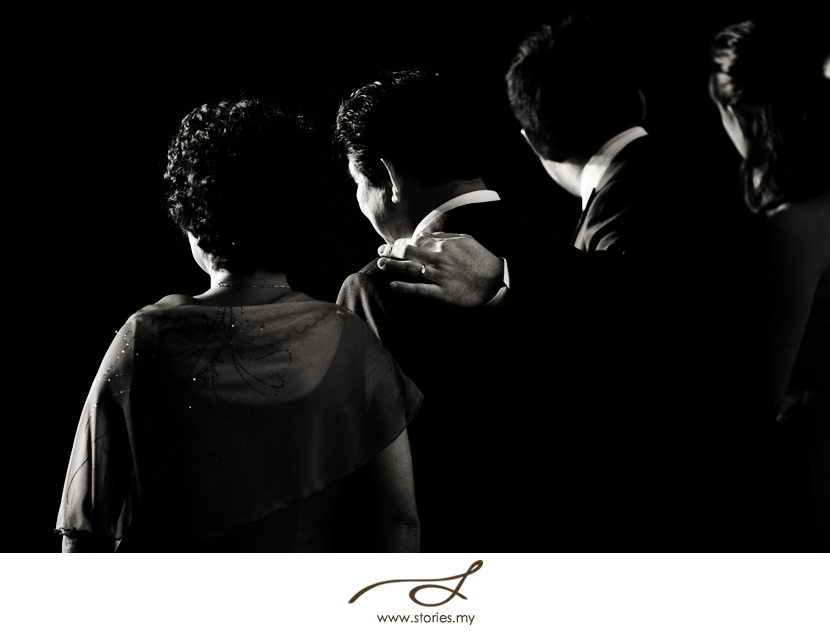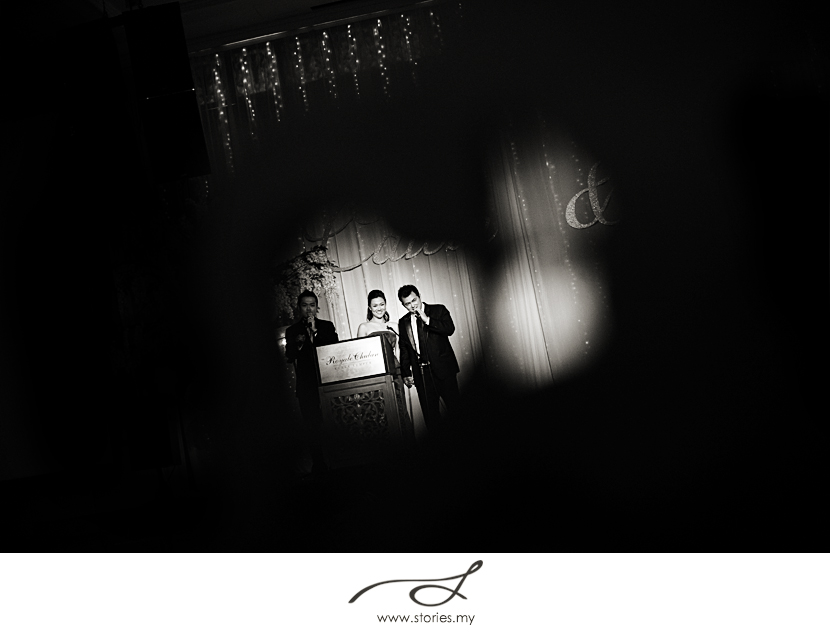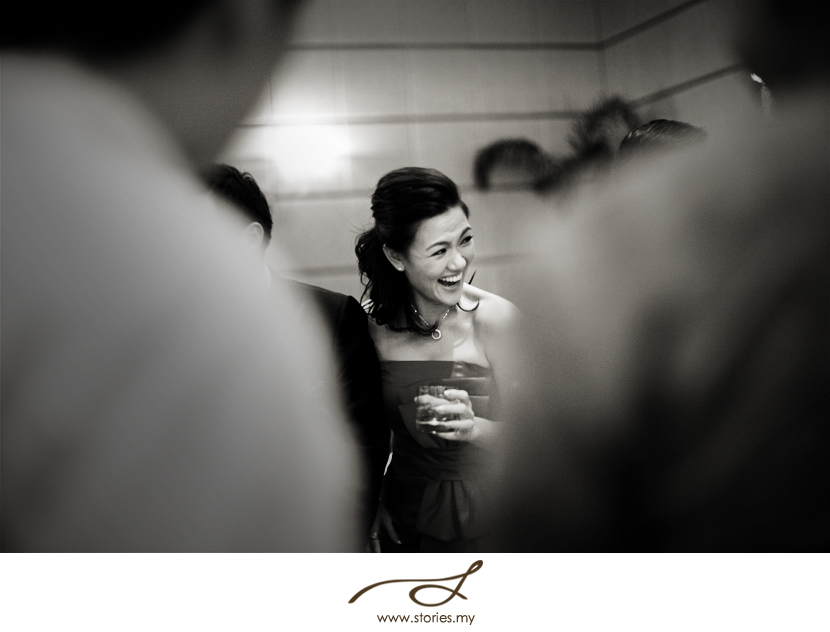 Congratulations, Calvin & Audrey! Thanks for your friendship and for taking care of my team well, even when you are so busy on your wedding day! Mark and I had a wonderful time. Wishing the both of you many exciting years ahead!