My long overdue blog post is finally here! For the past 2-3 months, the Wedding & Portrait Photographers Malaysia (WPPM) committee slogged to get everything organized for this inaugural conference. A few hundred photographers gathered at Berjaya Times Square hotel to hear from talented photographers such as Jerry Ghionis, Lito Sy, Charlie Lim and many other local photographers.
The event started off with a bang at the WPPM Canon Opening Night. Here's Peter, one of the key persons behind WPPM. The other 2 key people are Alvin Leong and Patrick Low.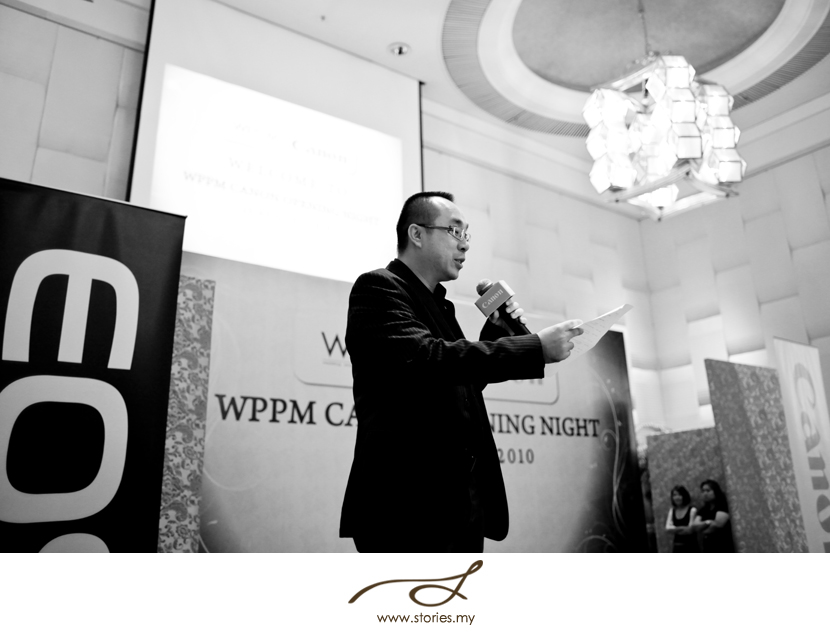 That Special Occasion's gowns were the highlight during a fashion show on the opening night. Spot Kris Wong in the photo below.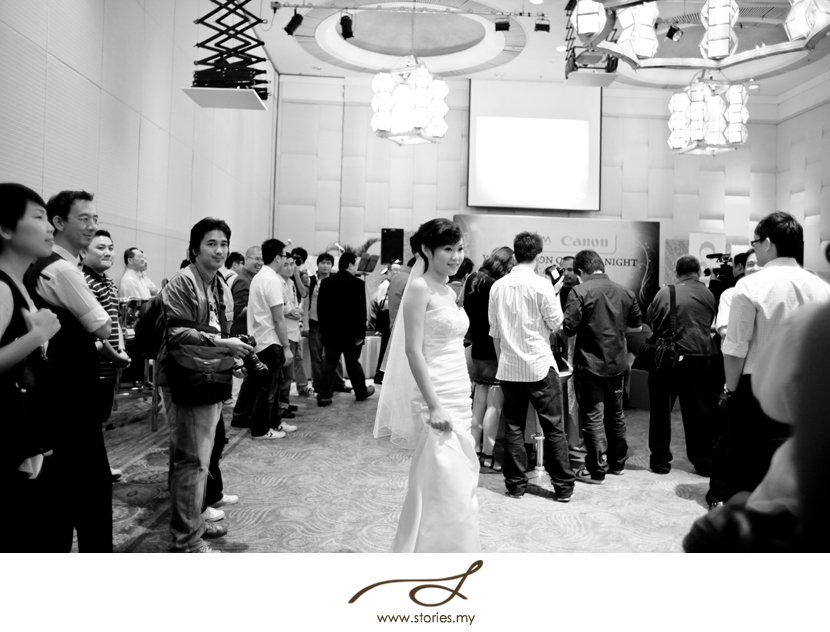 My role was quite small in this conference…Alex and I were invited to speak on August 14th during the Platform sessions. Our topic was on Marketing and Branding for Photographers… "You, Unleashed". If you haven't seen the silly video we created to market our talk, you should watch it here! I thought it was kinda cool that we could use our iPad for our presentation. I wonder if that distracted people from our talk, though! Haha…
Don't you think Alex looks like a bodyguard here? Or bouncer?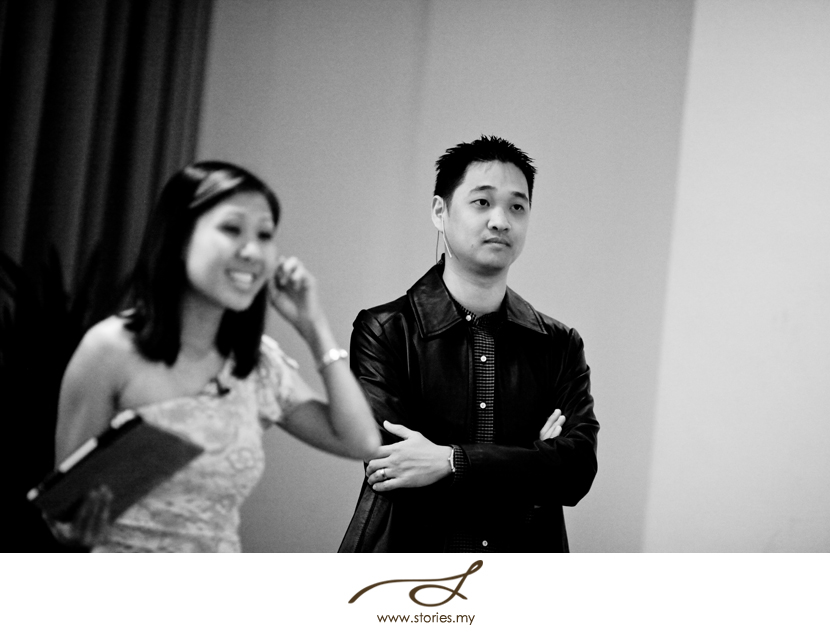 Here are the judges for the print competition (left to right) – Jerry Ghionis, Lito Sy, Charlie Lim and Kris Wong. I really benefited from their critiques of the images that were submitted for competition. It was kind of nerve-wrecking to hear others critique your images!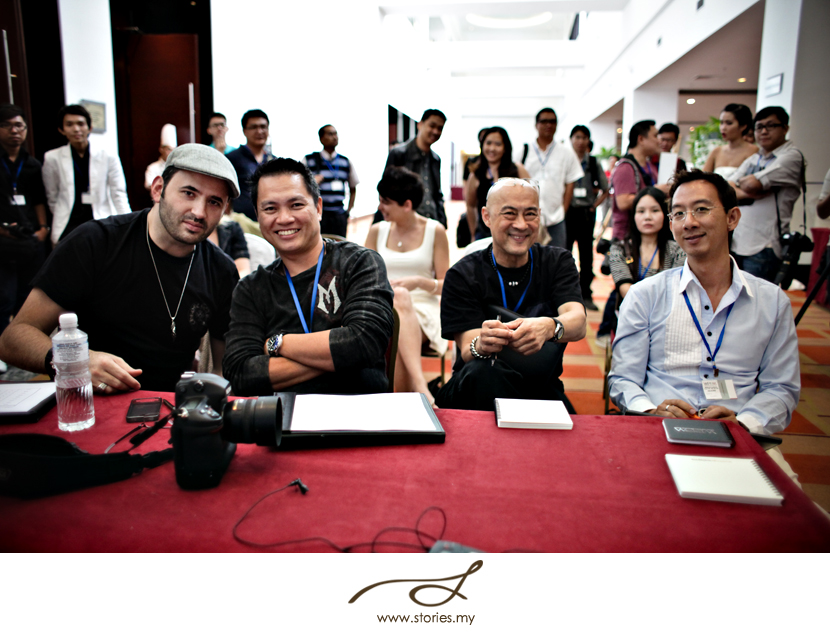 But what really surprised me was at the end of WPPM, I was awarded the winner for the Non-Wedding Journalism category! This is my winning image! Thanks, WPPM!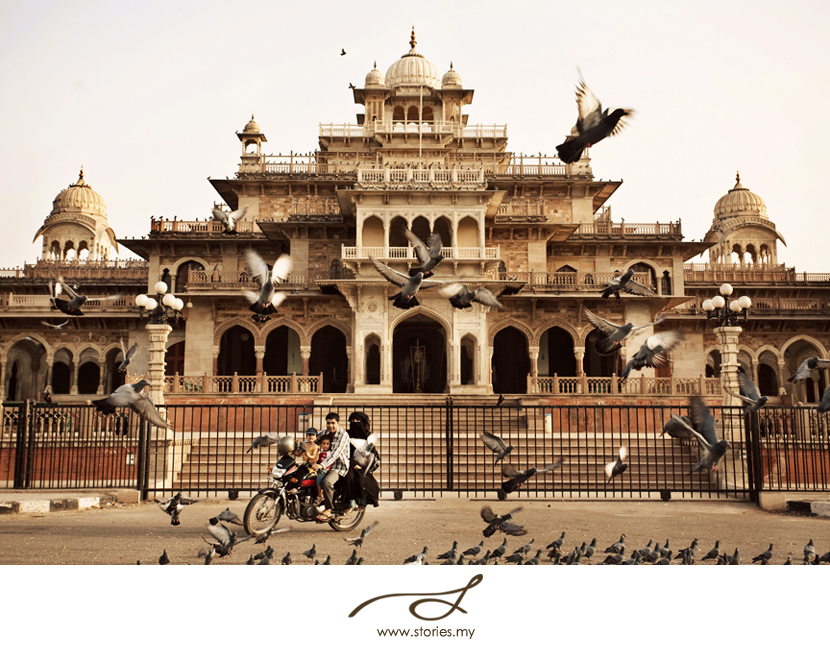 At WPPM, photographers have the option to attend Master classes at an extra cost. There were 2 Master classes this year – taught by Lito Sy and Jerry Ghionis. Here's Lito at work, describing how he takes veil shots. He is an amazing photographer from the Philippines and really famous for his veil shots!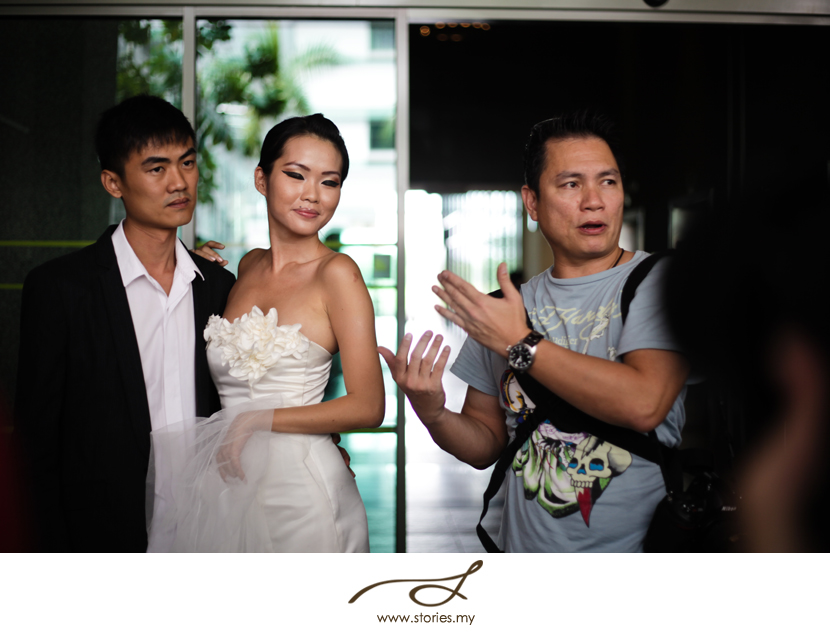 And Jerry Ghionis, who doesn't need any further introduction, at work…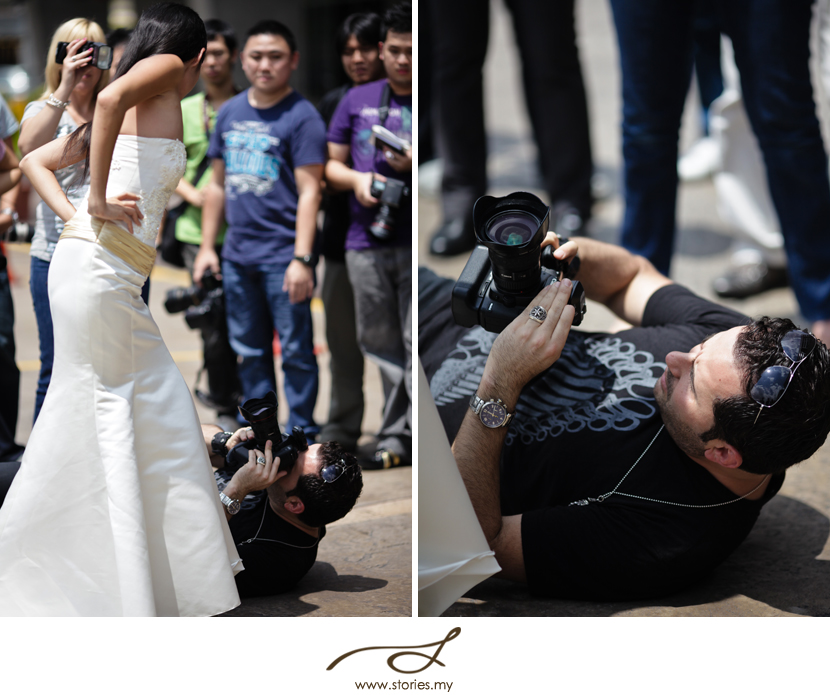 On a side note, just the week before WPPM, I was at Jerry Ghionis' workshop as a model (yup, you read right!) for 2 days! It felt really weird being in front of the camera instead of behind it, especially being told what to do by the other photographers. It was an interesting experience but after 2 days, I realized that it is a lot easier being a photographer than a model! It takes a lot of patience to be in front of the camera. It reminds me to constantly think from my client's perspective whenever I do a shoot. Lesson learnt: Don't take forever to pose a client, because they may not be able to stay in that position for long, and also, models get tired! Really tired! Especially after walking around for 4 hours in heels! Yikes.
Here are a few photos taken by Jerry during the workshop. I believe that these images are straight out of camera. I love the crop in the image below.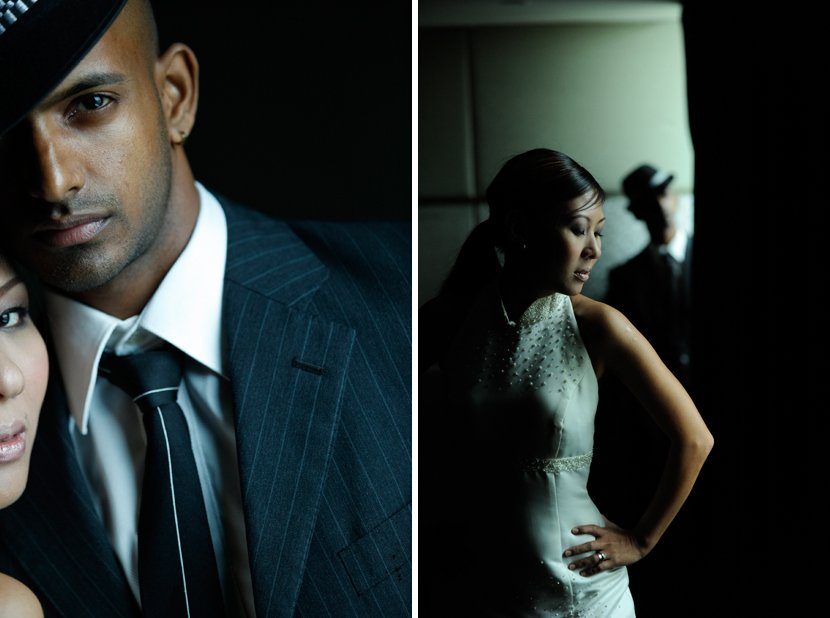 My face in the shot below was lit by a florescent signage.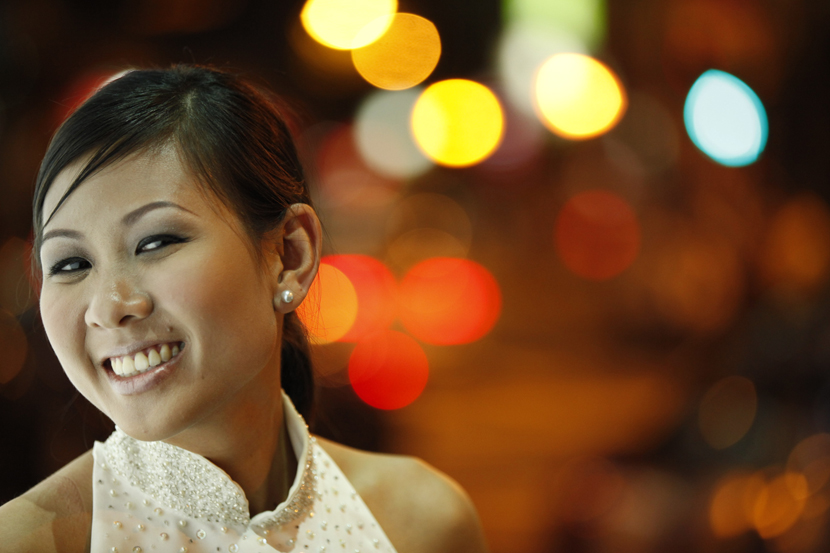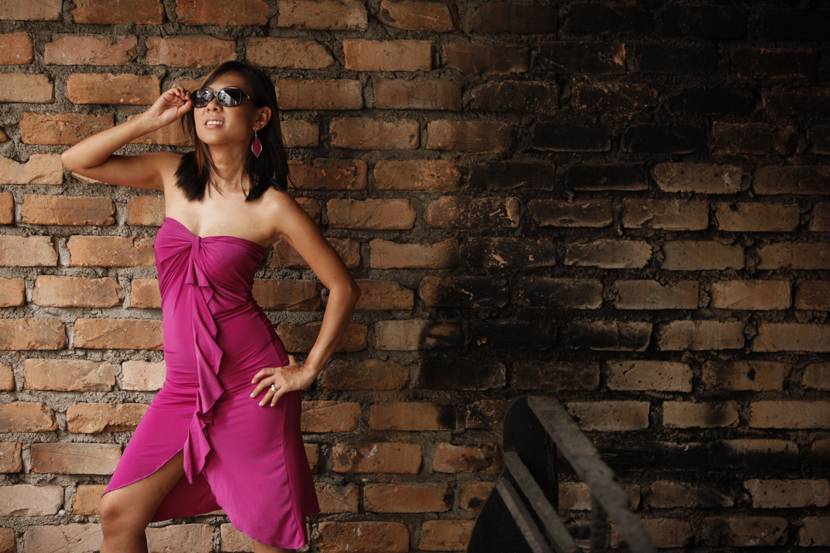 Ok back to WPPM. Sorry for the digression. After 2 days of solid networking and learning from the pros, we partied at the Leica closing night! Frankly, I didn't really take too many photos during WPPM and also during the Leica night. Here are some shots taken really late that night… after everyone had a little too much to drink! Ahem…
Don't ask me what Alvin was doing in the photo on the left. :) The one on the right… well.. I guess that's self-explanatory!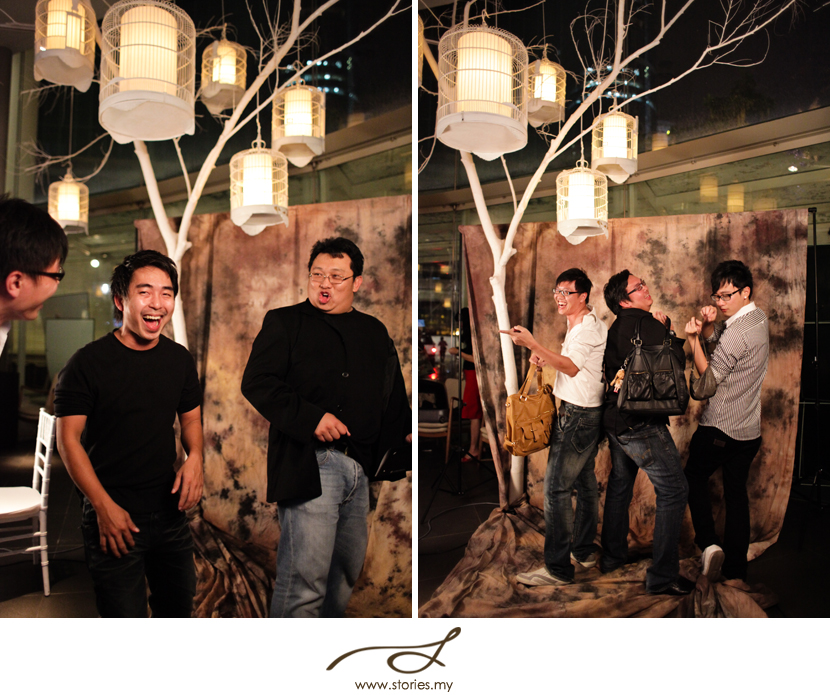 Jon Low being 'drowned' with beer…Check out Fiona's kungfu stance!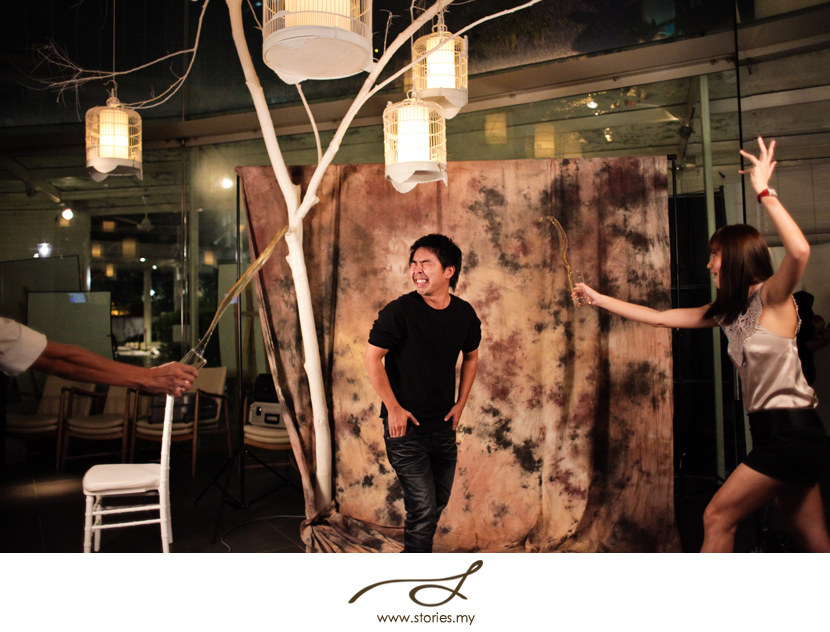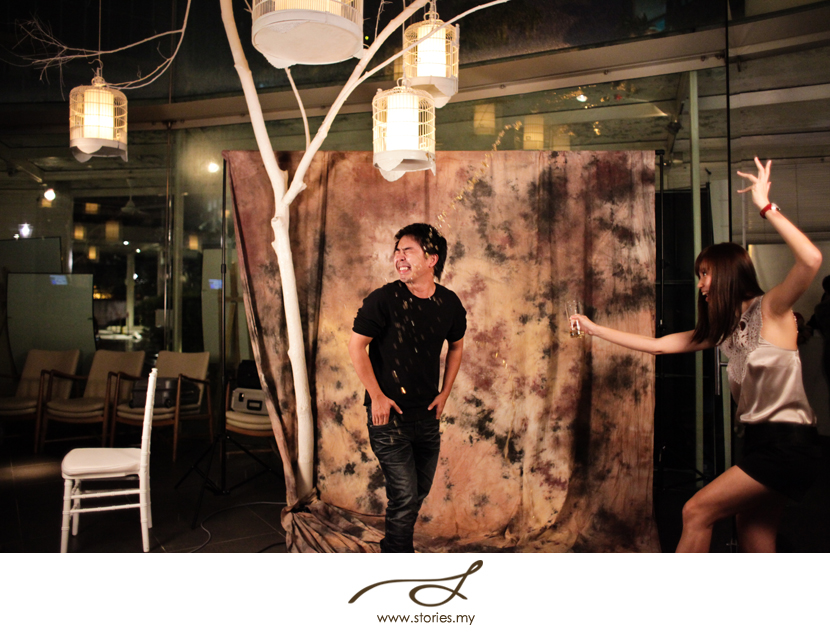 Fiona and Steve from the Fifoto team on the left. Jon Low and Asther on the right.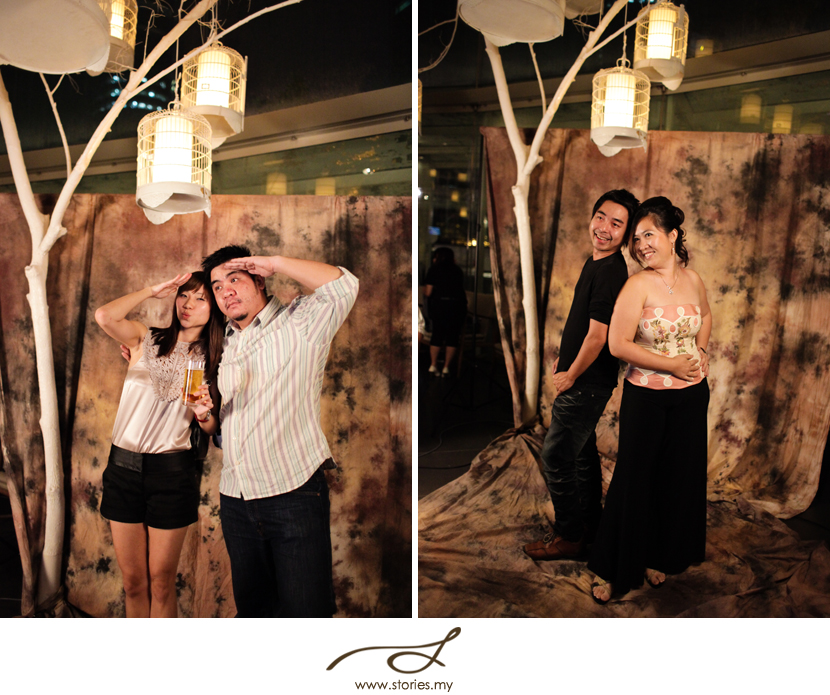 And finally, us!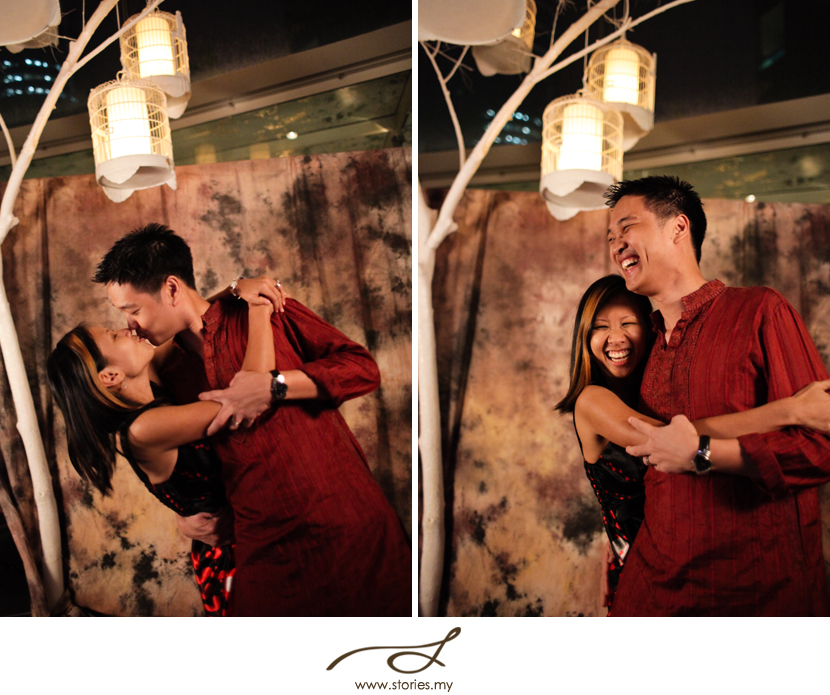 I feel really glad to be part of this network. The energy is just amazing. Meeting and talking to people who are passionate about what they do just fuels my passion. Thanks WPPM for organizing such a wonderful event! Looking forward to next year's WPPM!