My dad turned 77 yesterday. He looks so old and fragile now, almost skin and bones in his less than 5 foot frame. I love my dad. He is a really smart man. His family was never well to do; after finishing secondary school, he managed to get a scholarship to study overseas in Kirkby, England. Those were the most exciting years of his life I believe, because years after that, he still speaks fondly of his memories at Kirkby. Recently though, these stories are told less frequently. You see, my dad has Alzheimer's.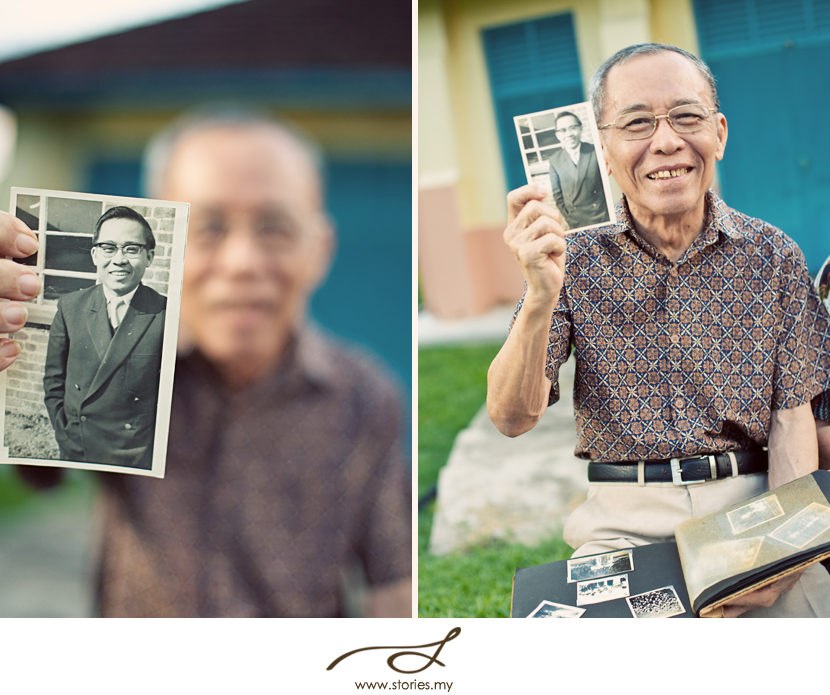 He was diagnosed 5 years ago, the year before I got married. That year, we started noticing things like him asking the same question over and over again, sometimes within the interval of 10 minutes. We realized that something was not right, and it was then that we discovered about his Alzheimer's disease. I remember when I was young, my dad used to say, "Alzheimer's is one of the worst things that could happen to a person. What a terrible disease" He was always a worrier… and unfortunately, right now, his worst fears became a reality.
I don't really know what goes through his mind right now. Is he aware that his quality of life is degrading? That he has this illness? He tells me that his memory is fading because he is old, but how does he feel? Is he insecure?
This year, I made an effort to take some family photos, especially when my brother came back from the States during Chinese New Year. Here's a photo of my family. (Some other portraits were blogged earlier here).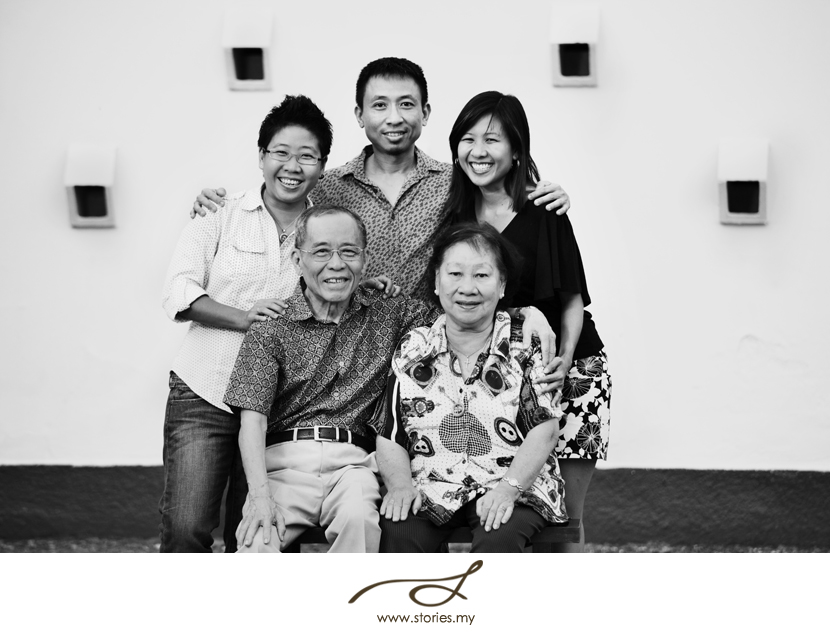 I dug up some old photos and asked my parents to go through them. I am glad that we have this collection of images because they are my only documentation of my parent's lives. My dad cannot really remember the present, but he does remember the past… or snippets of it.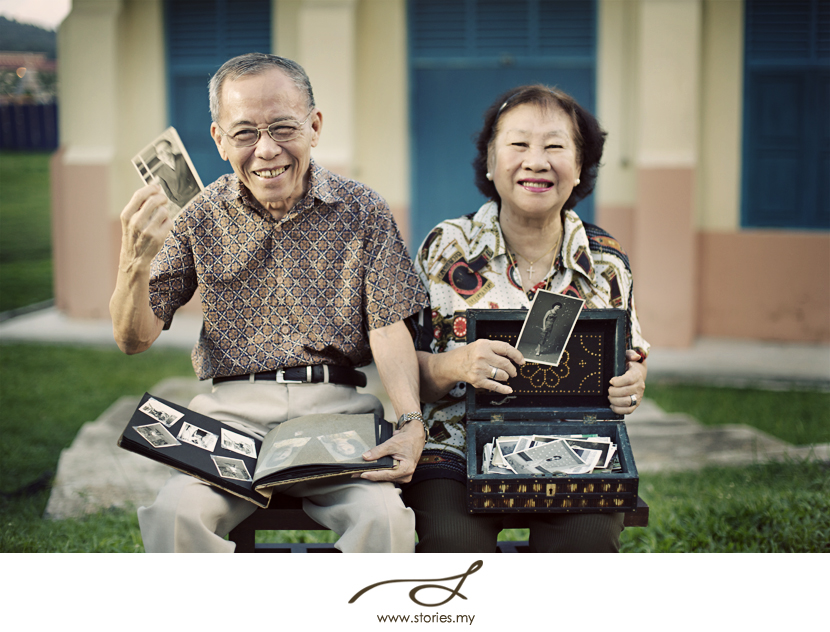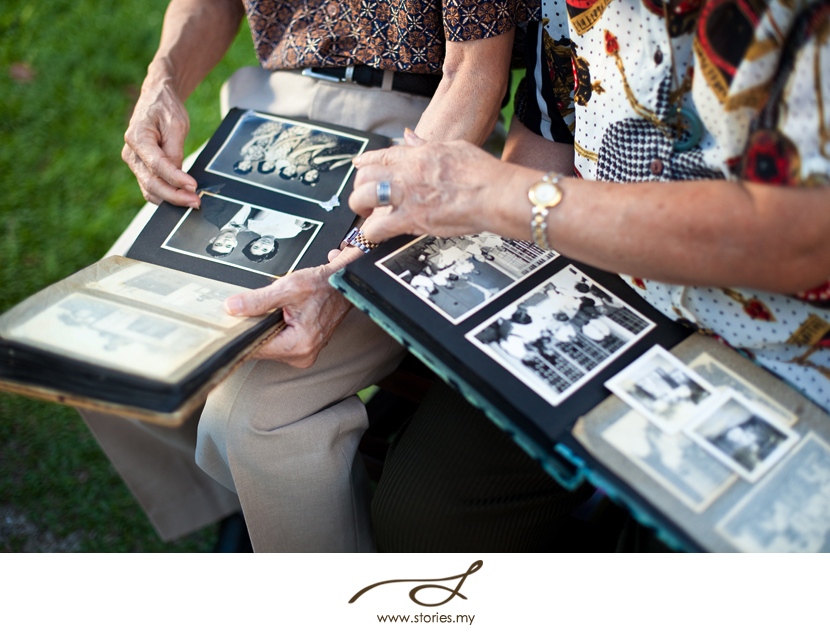 Alzheimer's is a strange disease. It attacks different parts of your brain and some days are better, some are worse. The image below is my dad's wedding photo that is hung in his room. He is proud of it. But on some days, he cannot remember who the person in the photo is. He says, "Look at the wedding photo of my uncle".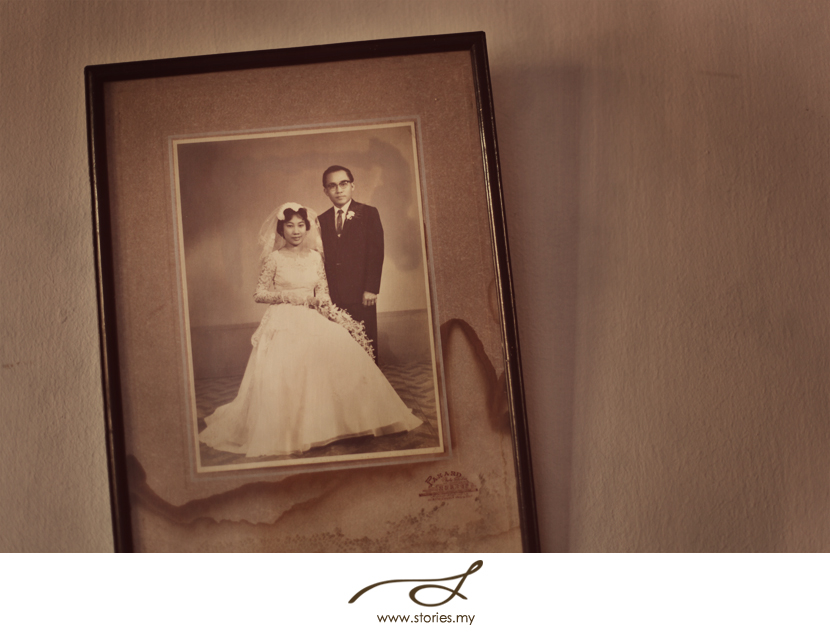 I am sad that my dad's not the same person he used to be. He was a teacher, then started his law career in his 50s, and used to compete in chess competitions in his younger days. He loved playing golf, and Tiger Woods was one of his favourite golfers.
Life is indeed fragile and temporary. I am reminded to cherish my loved ones daily.