Photographer: Grace, assisted by Shu Wan
Make Up & Hair: Angie Ng
Laughton says, "Wendy loves to talk. She sometimes talks too much!" After the laughter has subsided, he adds, "But she is a strong willed person, that's what I like about her." Wendy jokingly says, "And I can bully him!"
By the way Laughton looks at Wendy, you can tell that he is absolutely in love with her.
And these images are proof of that.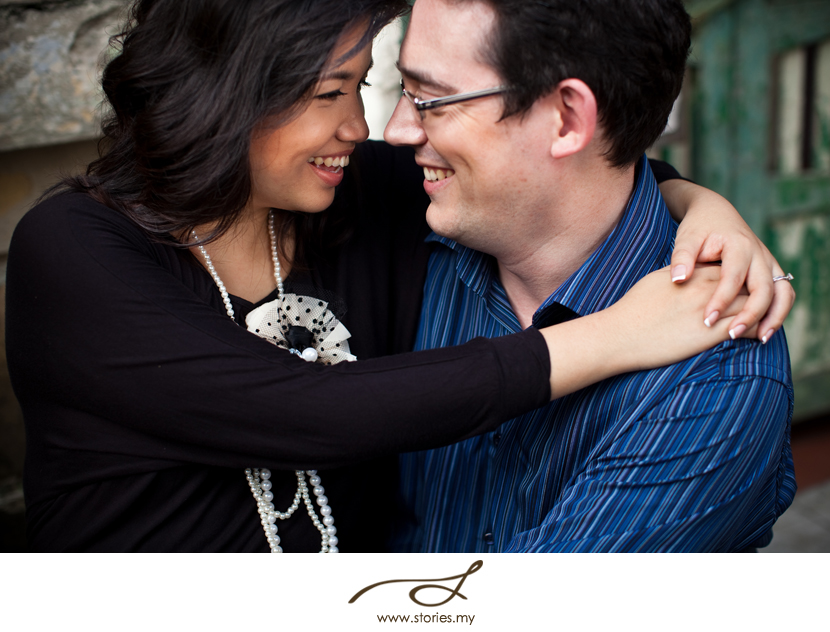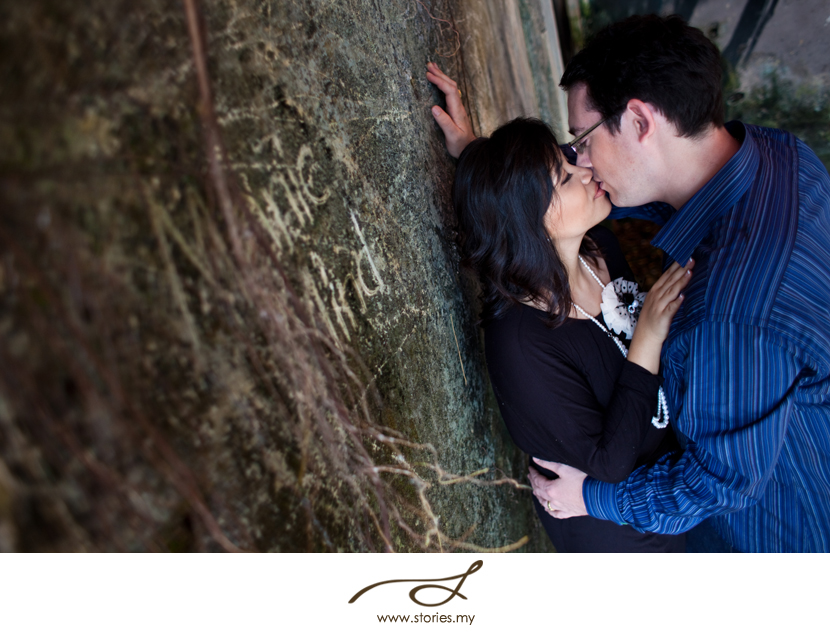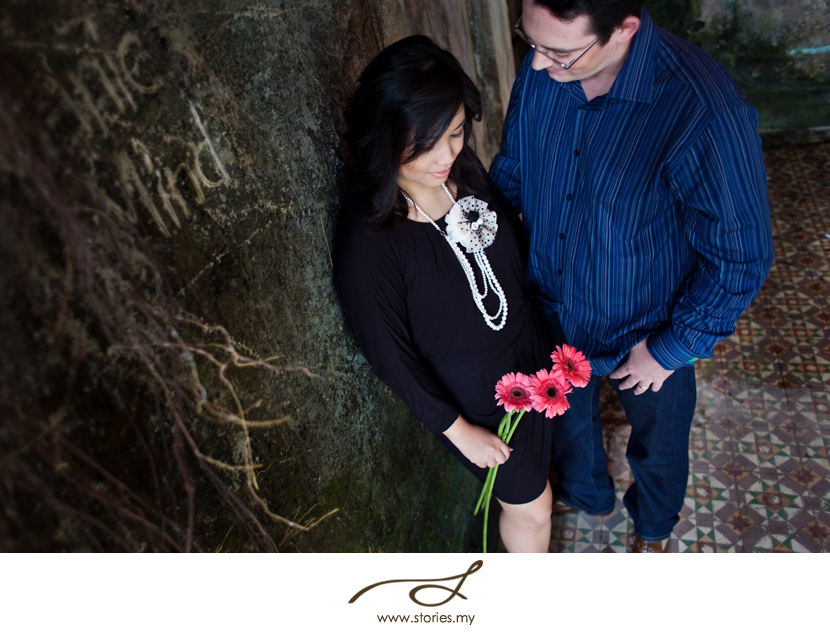 Laughton & Wendy live in London, and they didn't really have the time to do their pre-wedding portraits in Malaysia, except the day before the wedding! Laughton was a little concerned about Wendy wanting to wear her wedding gown out onto Malaysian streets (yup, it's not the cleanest of roads!) and so they opted for something a little more casual outdoors, but with the gown indoors. And considering that the places we went to were… a little abandoned and 'dirty', I think Laughton was really wise.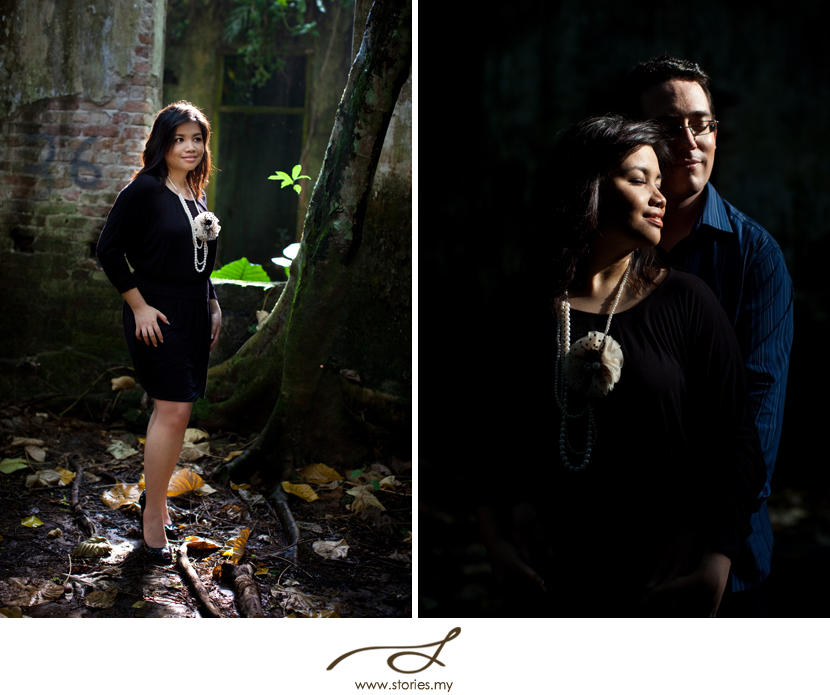 We had heaps of fun in KL despite the initial rain. This place had heaps of mozzies, so we made sure that we sprayed enough mosquito repellant to kill an entire army!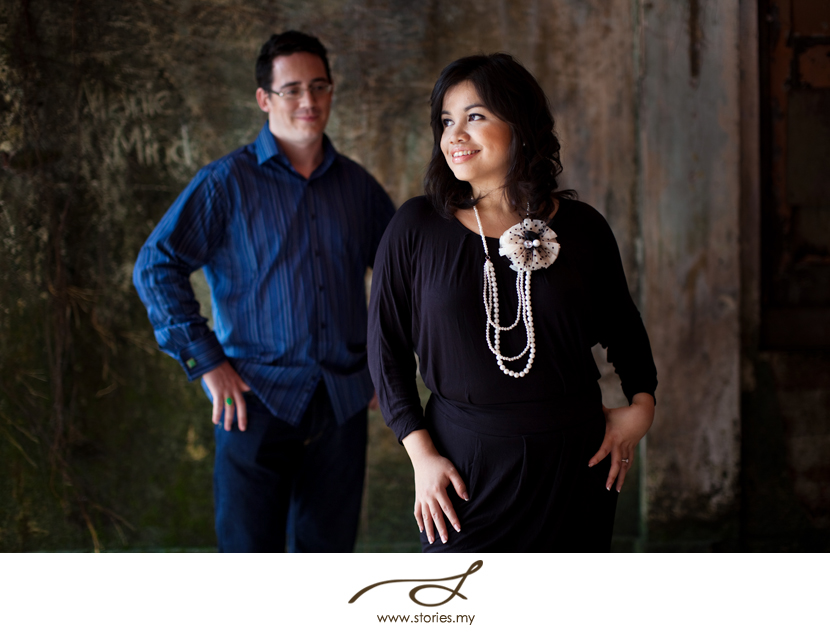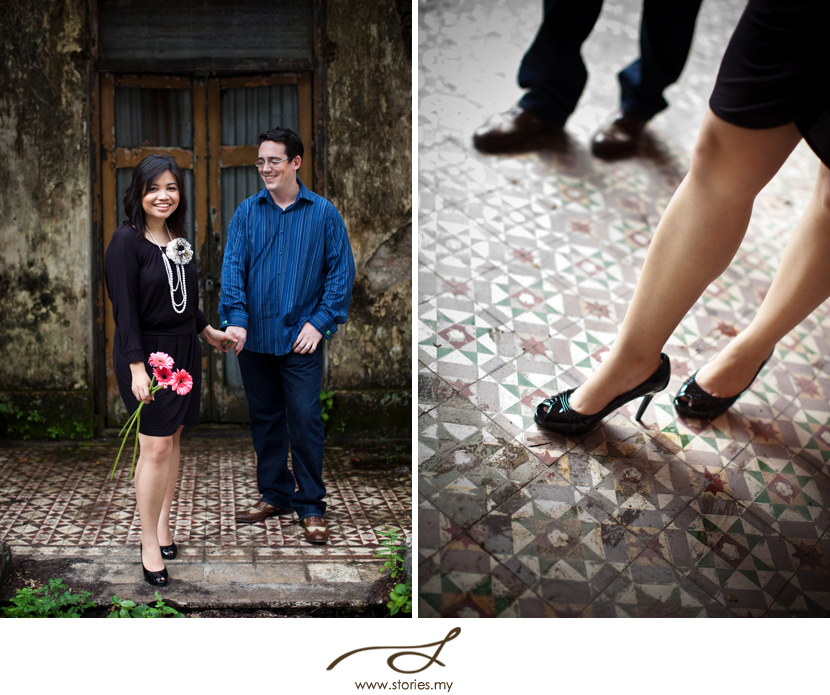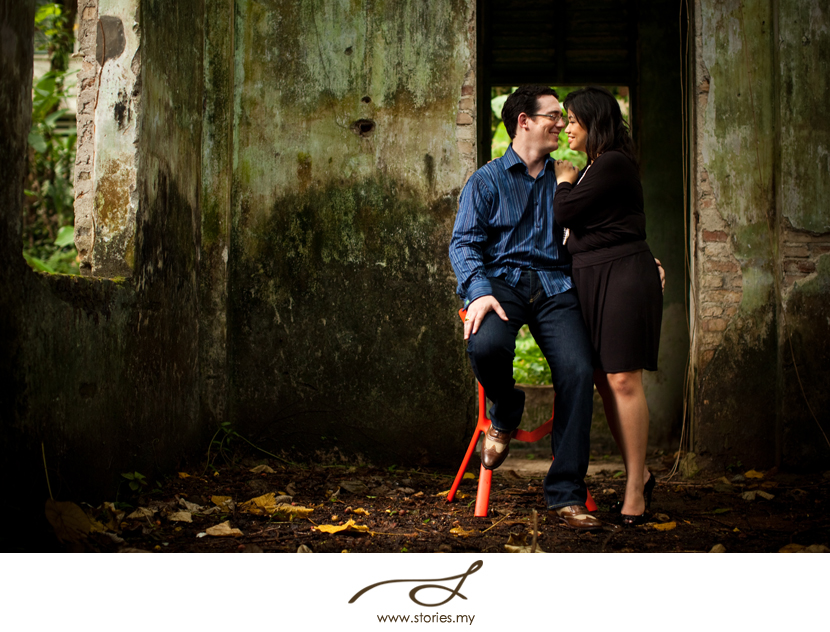 Laughton & Wendy first got to know each other in Bermuda. It was the first day of work for the both of them, and since they were new, it was natural that they started talking to one another! Two people, both in a foreign land, with new experiences… love blossomed.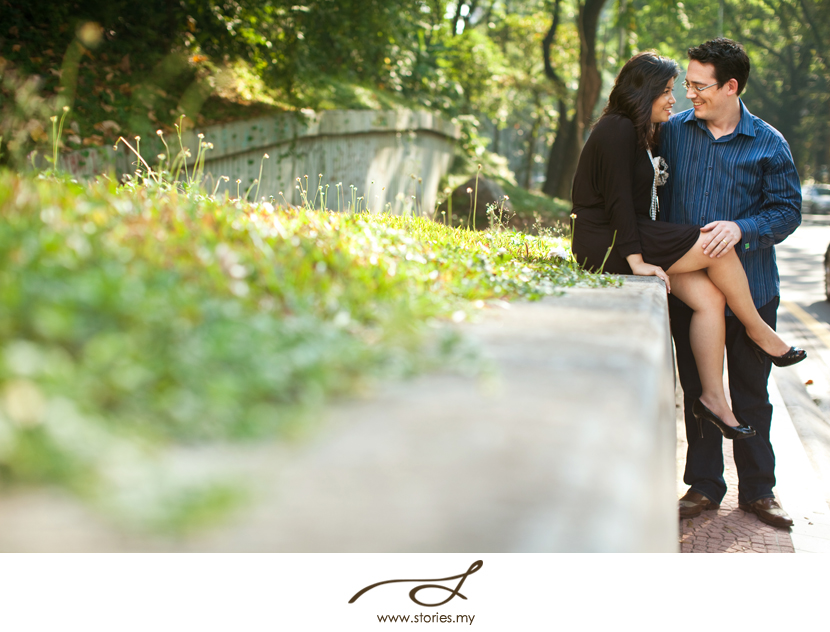 After spending 2 hours in KL, we headed back to the Seapark Brickhouse in PJ, where after a quick change, we continued our shoot. I love this little hidden location in Petaling Jaya. It's a lovely designed home that is available for rental, and that's what Laughton & Wendy did – rent the house. Both sides of the family stayed at this abode the day before the wedding.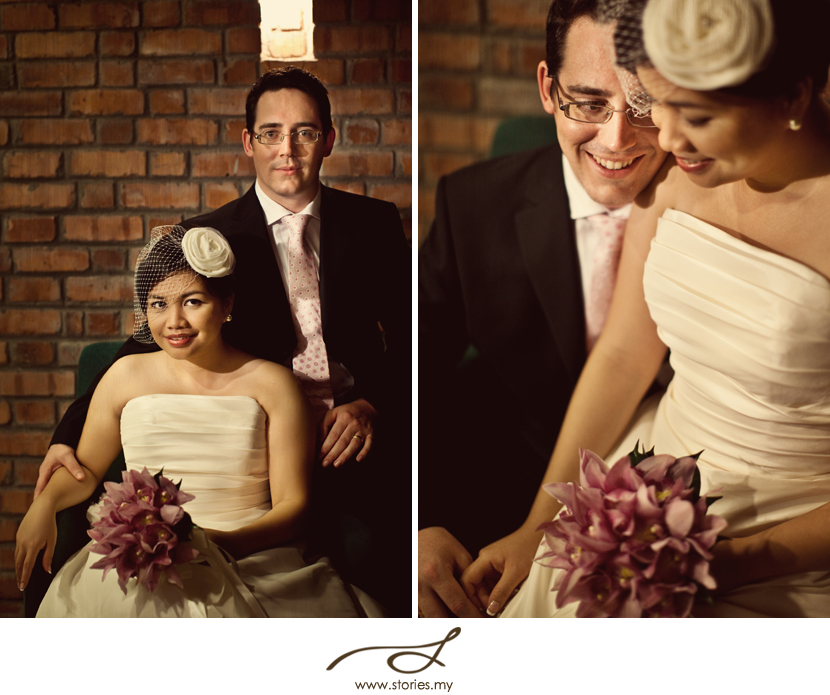 It was already getting dark when we started our shoot, and so we didn't have much time at the house. But enough time to capture some of these shots!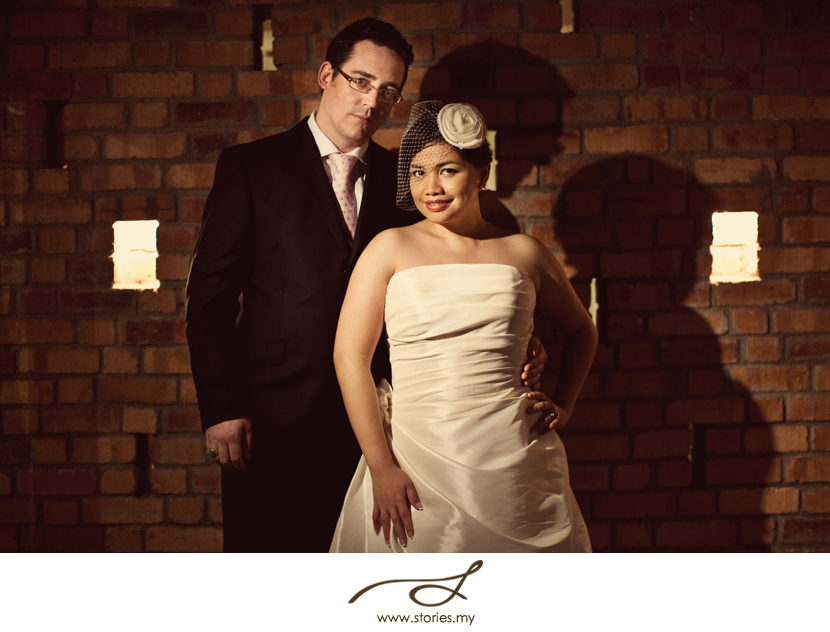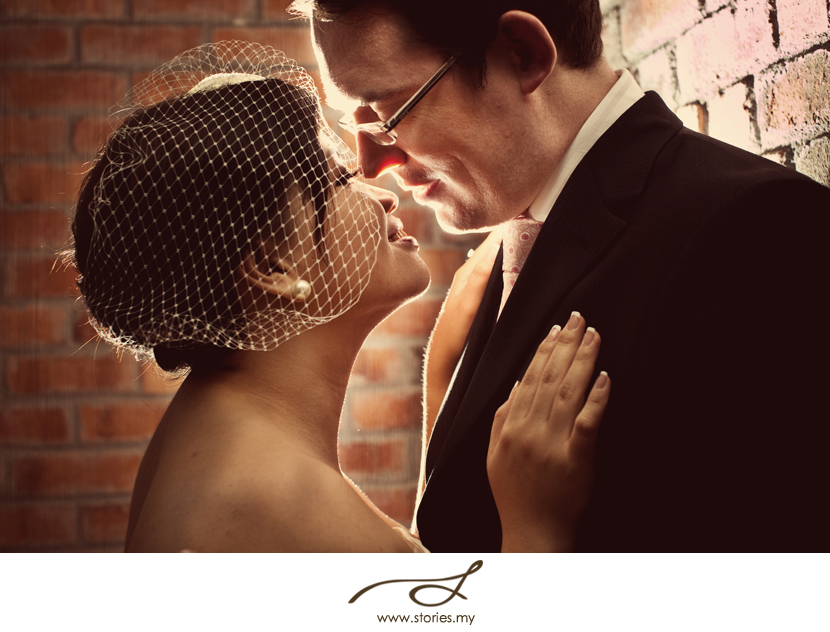 I don't usually post a lot of slideshows on the Stories blog, but I can't help but share this one. I love the way the music fits with the imagery, and of course, there's heaps of other cool shots that I'd like to share! Enjoy!