Photographers: Grace & Andrew C
Ceremony: Kalamandapan Hall, Brickfields
Dinner Reception: Kelab Golf Negara Subang
When I first met Ganendra & Malini for the very first time in my home, they told me that they wanted to hire a photographer who was different – someone who would be able to capture moments and come up with creative shots. They said that they didn't want a 'traditional' photographer for their wedding day. Of course, the difficult part was convincing their slightly more 'traditional' families that they are making the right decision. Fast forward to their wedding day and after the slideshow montage had been shown to the family and guests… I was so pleased when Malini's mum came up to me to say, "Grace, thank you for the wonderful photographs! You managed to capture emotions, not just the event."
I beamed. :)
Who wouldn't?
After the event is over, the cake has been eaten, the decorations taken down, all you have are memories and photographs. I am so glad that our photos were able to record the emotions felt by Ganendra & Malini, family and friends on that special day in August.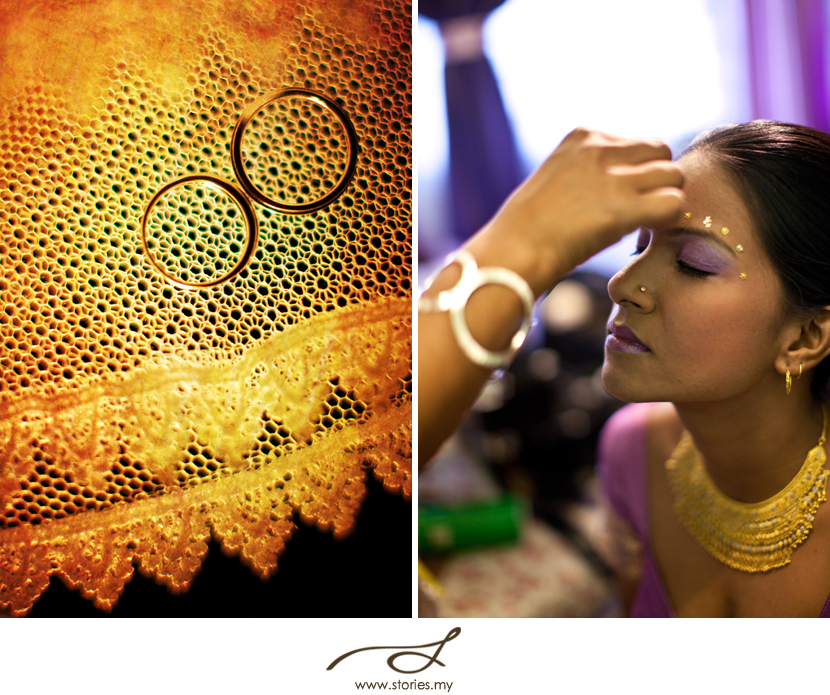 Introducing… Malini.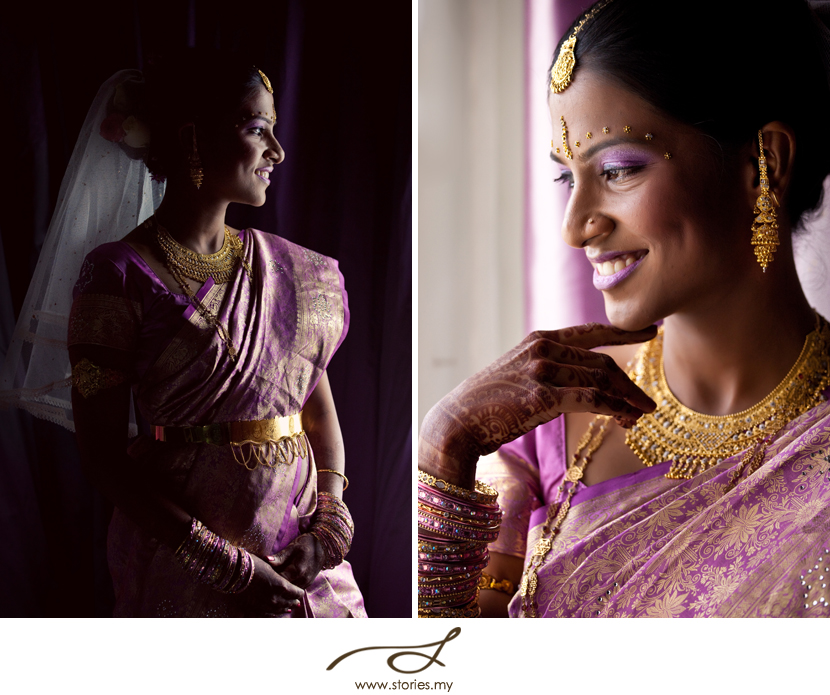 Malini's mother, admiring her beautiful daughter, before they left for the temple.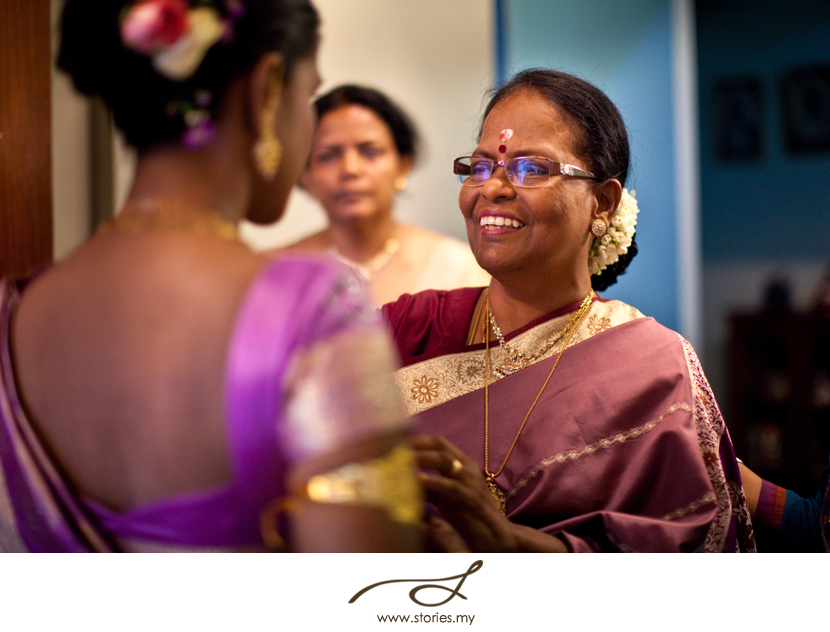 This is the first Sri Lankan style wedding ceremony that I have shot. The flow of the ceremony is rather similar to other Indian wedding ceremonies. While the bride is getting ready in her home, the groom gets ready too, but not before he has gone through a 'bathing' ceremony where he is doused with milk.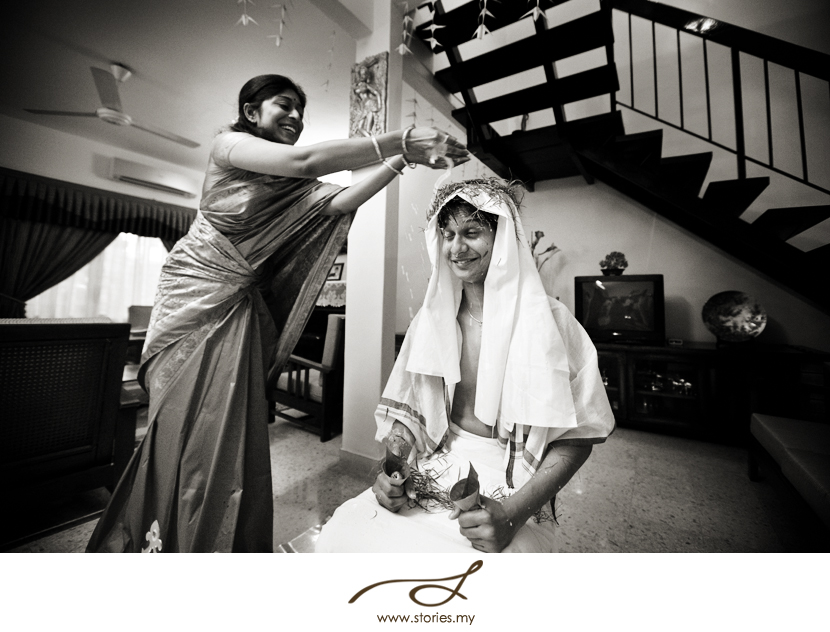 Ganendra, ready to head to the temple.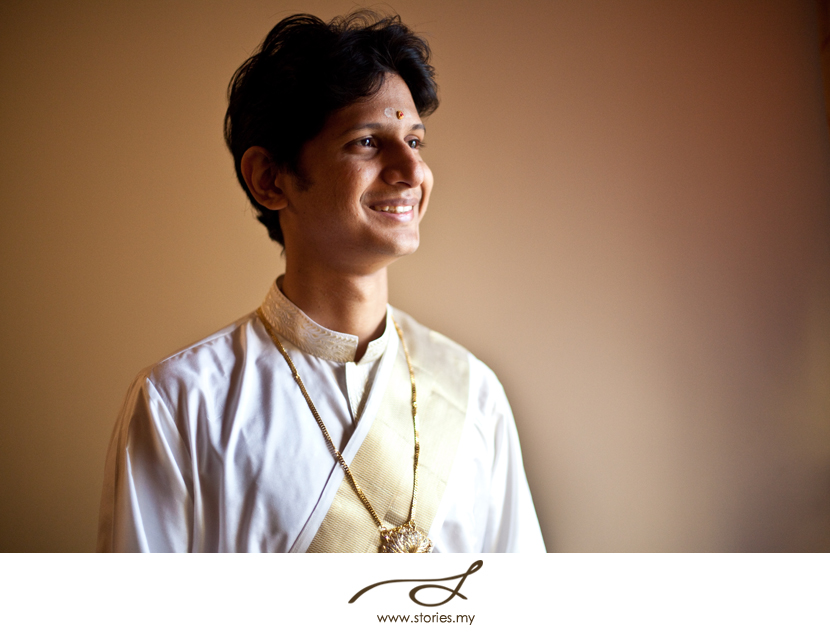 Once at the temple, the groom goes through his set of rituals first. Before he enters the hall, two women conduct a blessing ritual, called ararthi.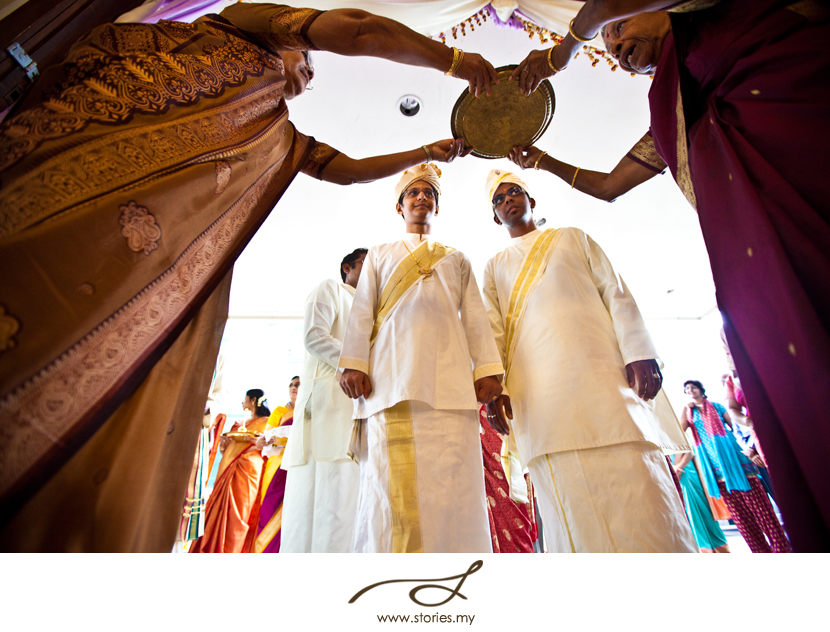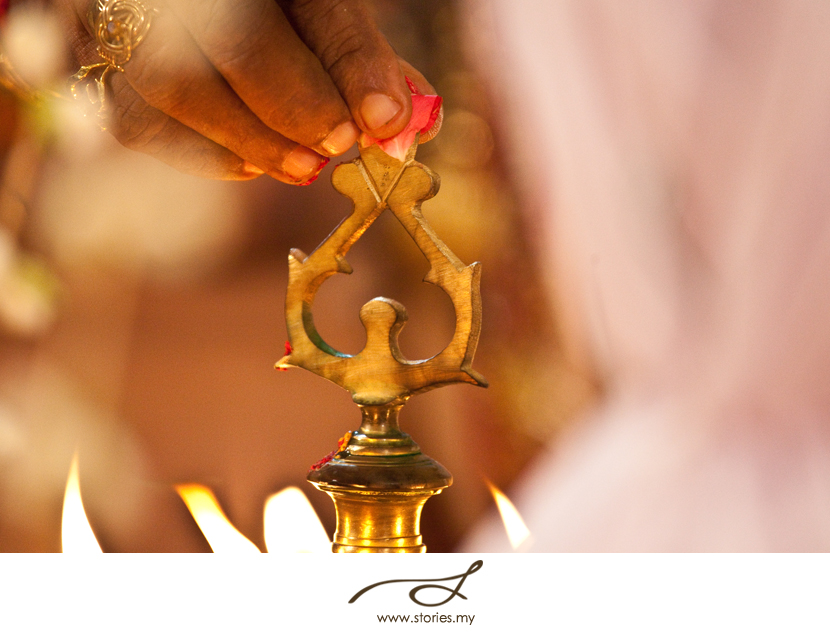 The kaapu kattu ceremony for the groom starts with the breaking of coconut. The priest would then tie a holy string on the finger of the groom.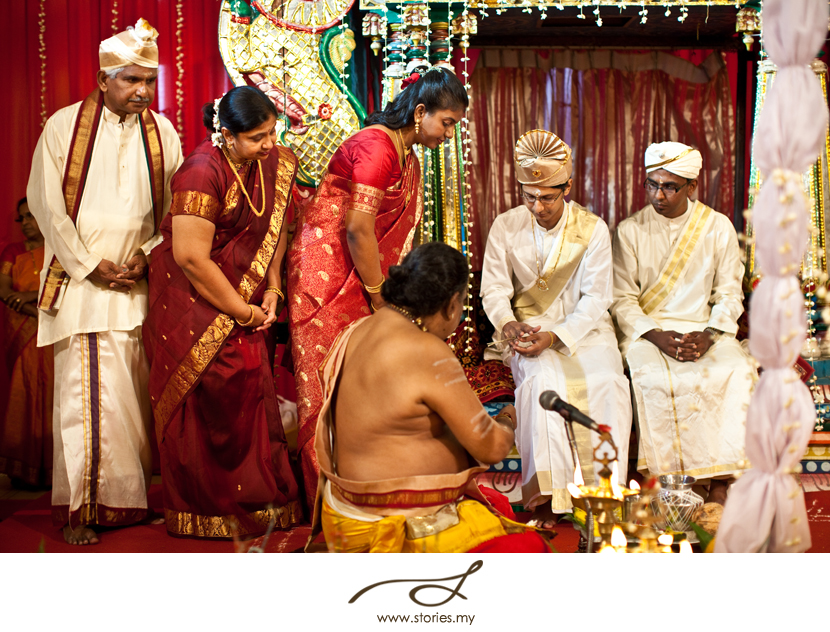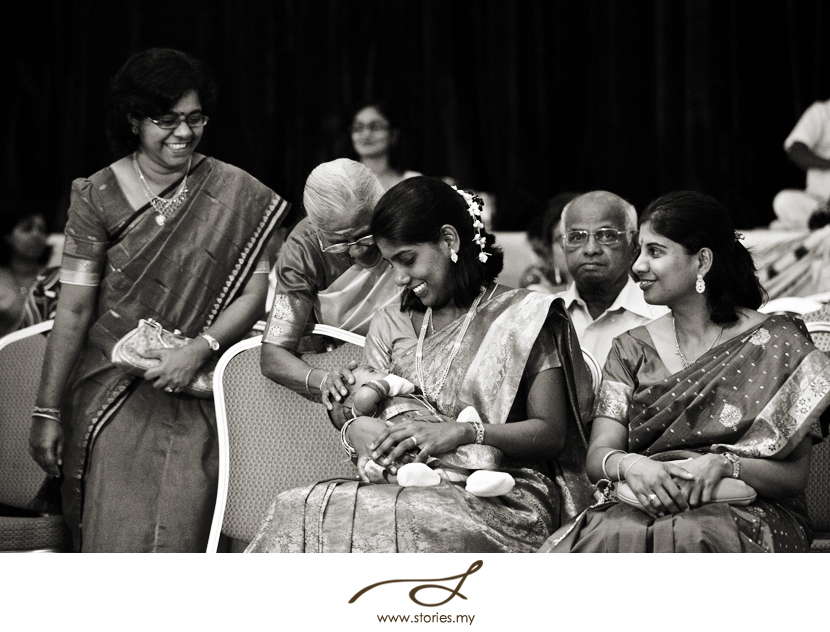 The bride then arrives and is escorted into the ceremony hall.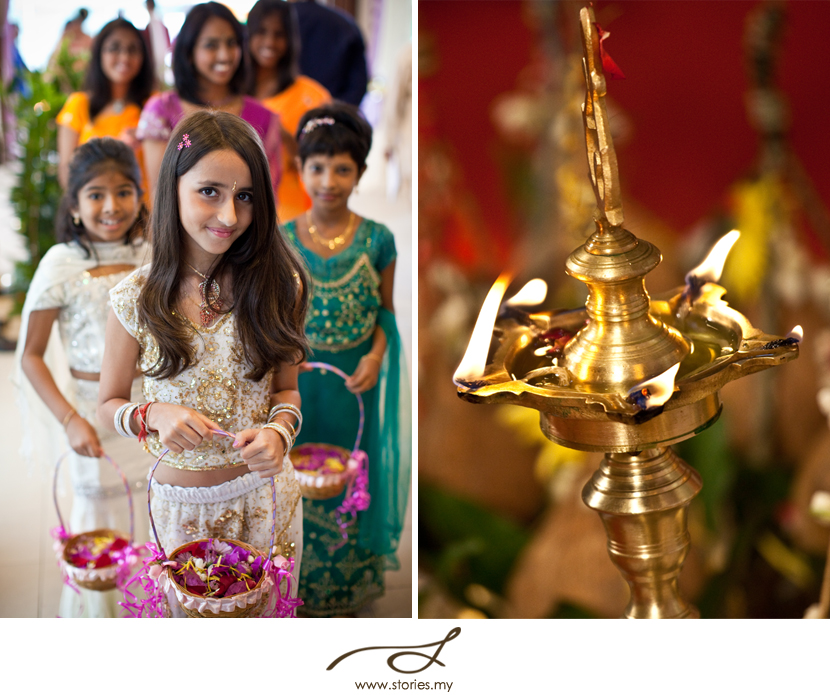 The bride sits next to her groom and the thetham ceremony starts. This is where the bride is given away to the groom's family. The names of 3 paternal ancestors will be read by the priest during this ceremony.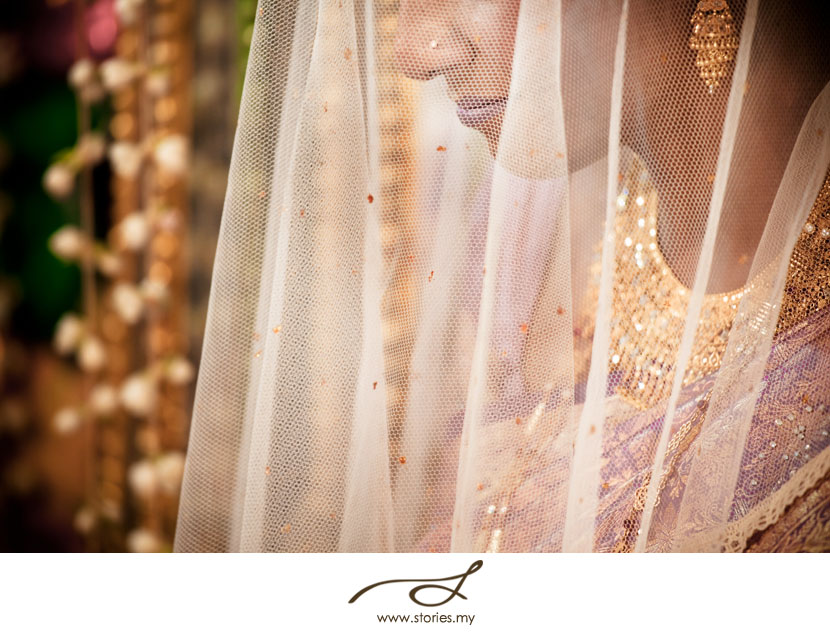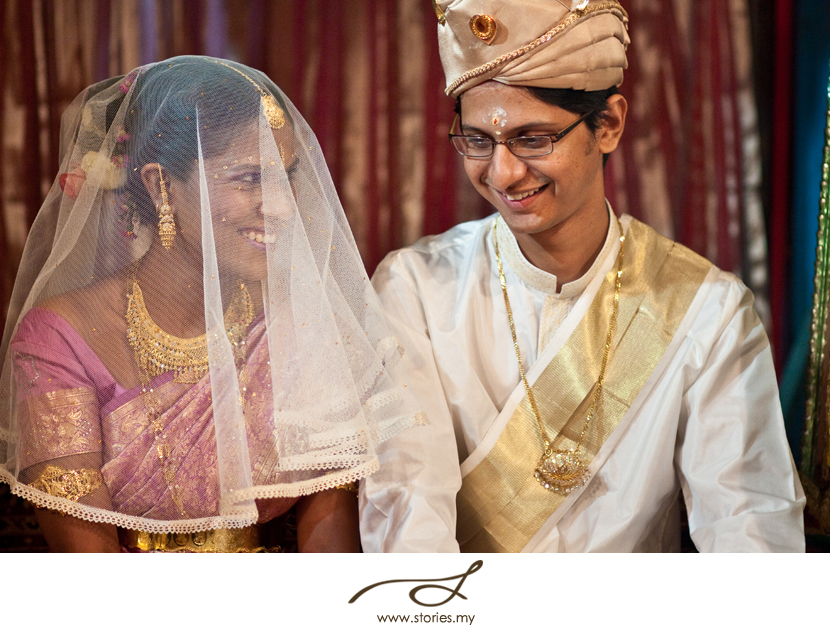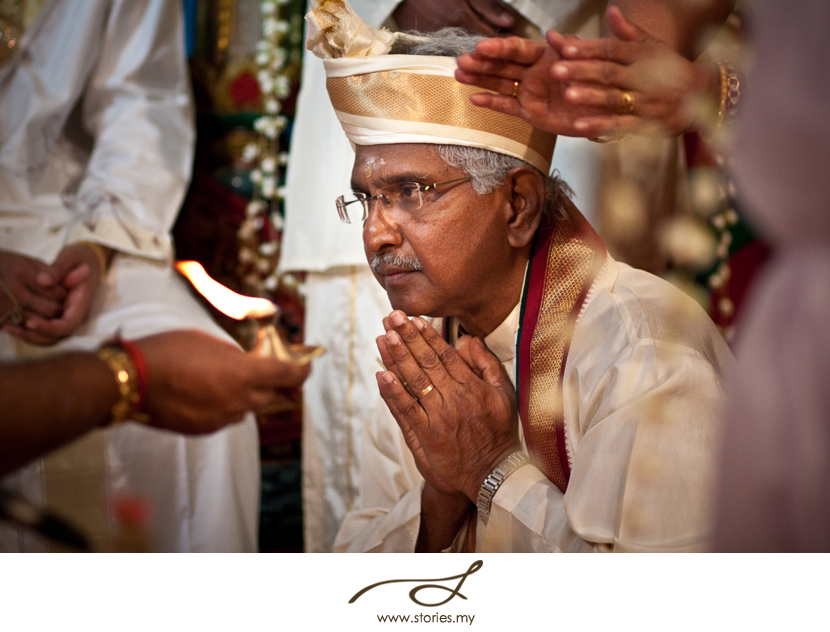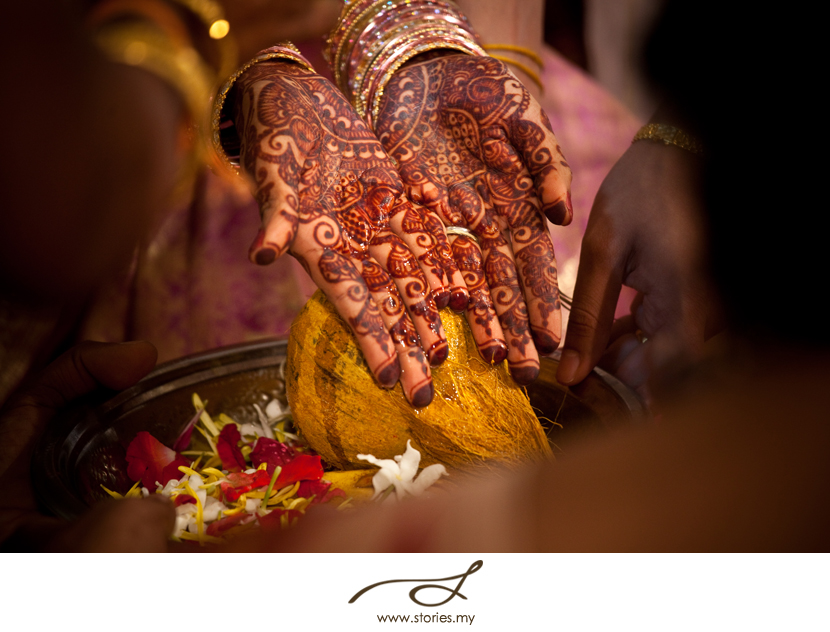 After the ceremony, the bride changes from her engagement saree to her wedding saree, also known as kurai. The highlight of the wedding ceremony is when the groom ties the thali around the bride's neck. And they are finally married!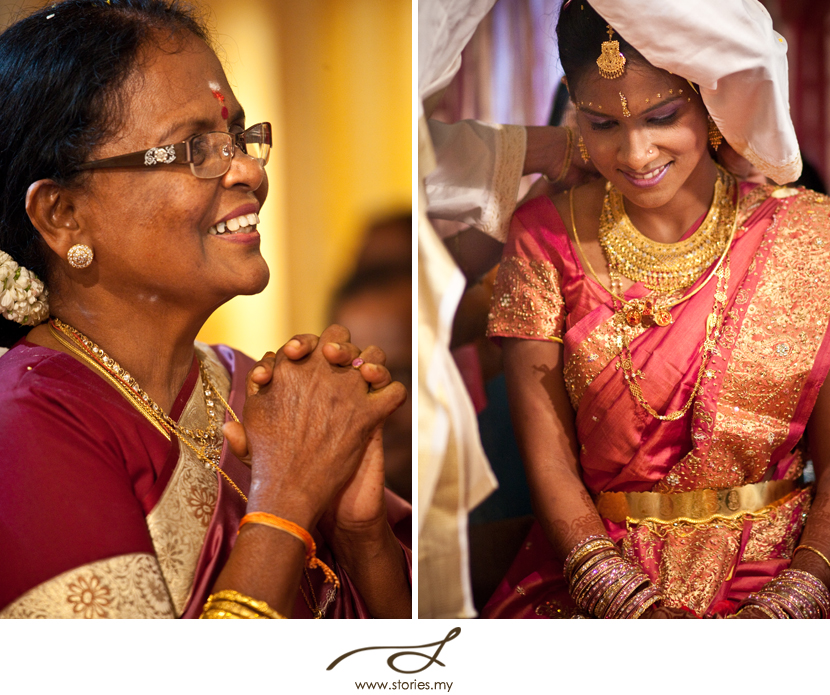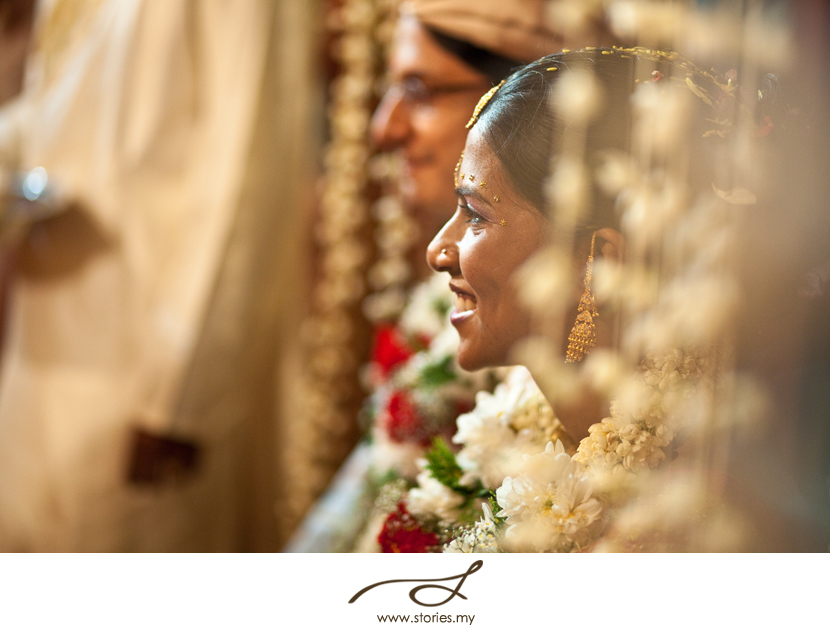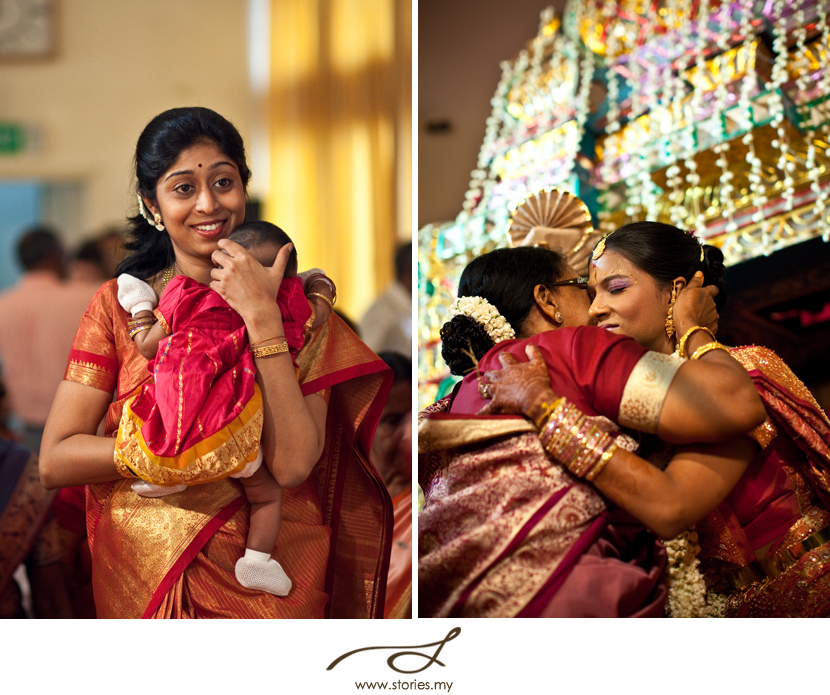 The bride's grandmother, who was overjoyed at the wedding.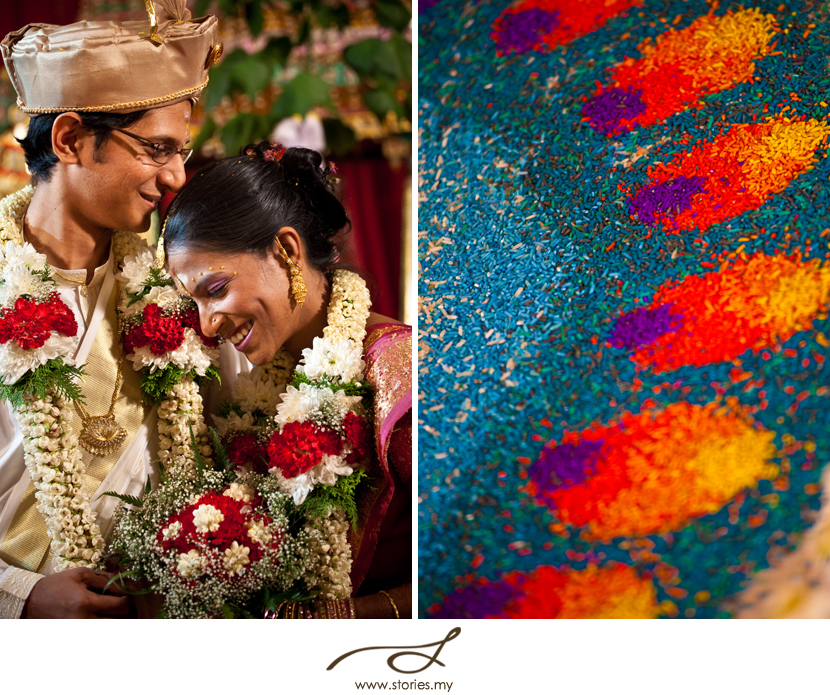 The dinner ceremony was a really fun event as well, with lots of dancing! And not to mention speeches!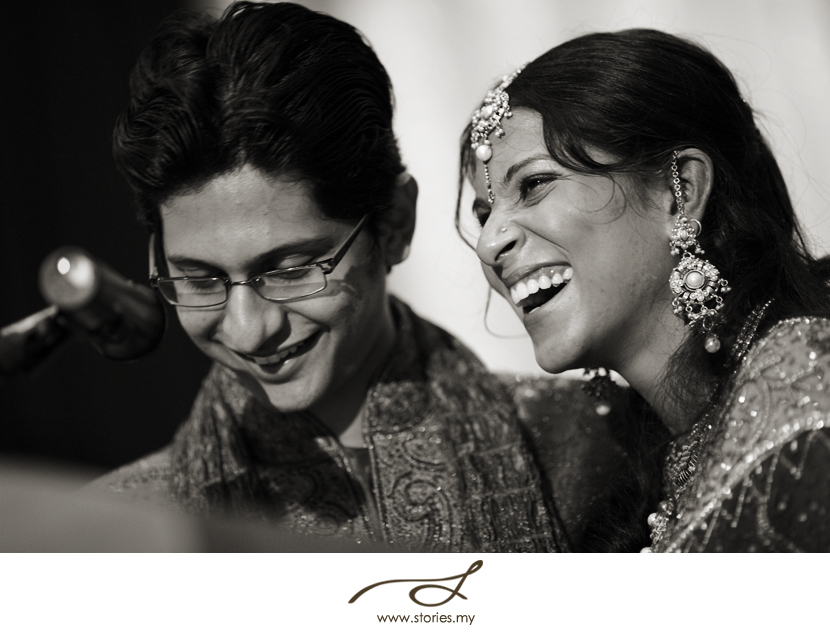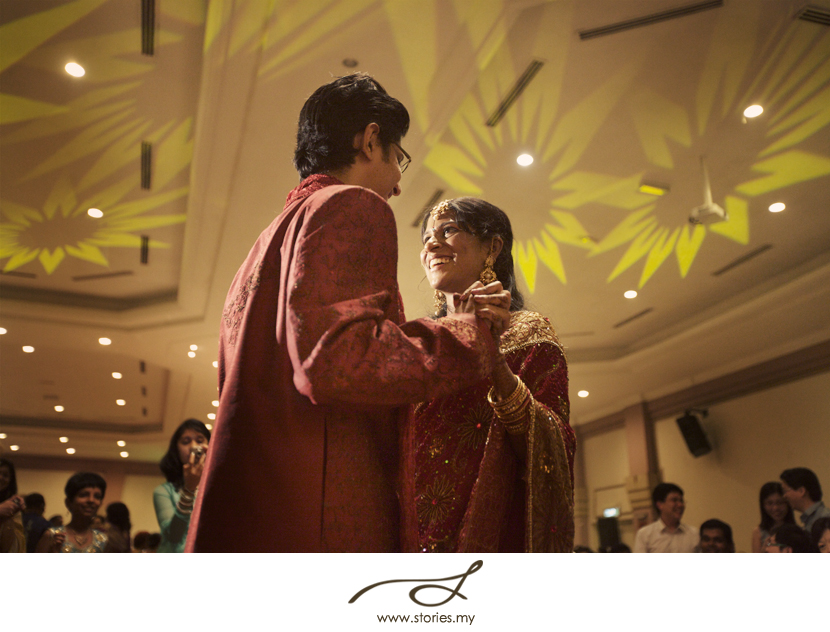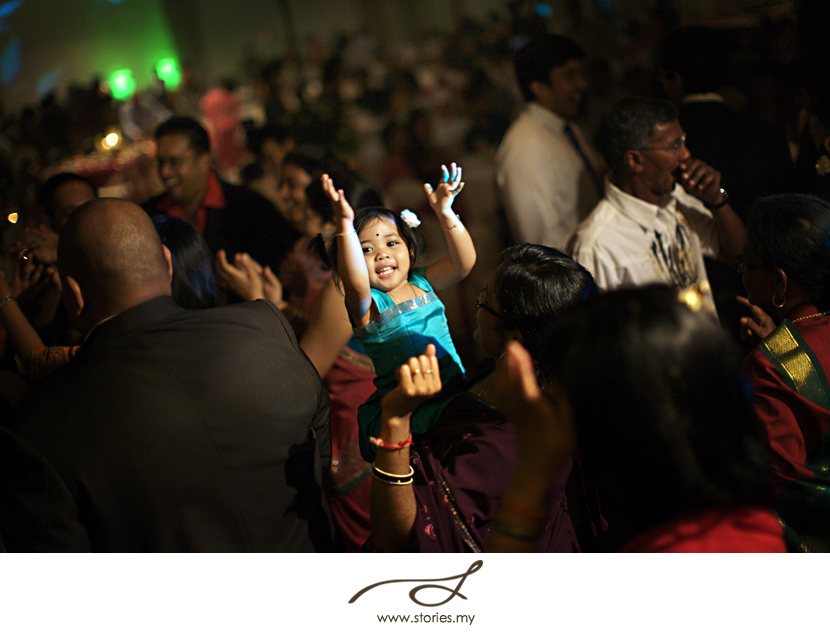 It's hard to select so few photos to showcase on this blog, so it's best that you view the slideshow below. I love the soundtrack selected by Malini's brother, Dinesh. He worked hard to edit the music so that the music would be lengthened. This was the slideshow that we showed during dinner. Enjoy!