Photographers: Mark & Johan
Make Up: Gene Lim
Wedding Gown: After Twelve
Groom's Attire: Lord's Tailor
Decorations: Weng Hoa Floral
Cake: Big Boys Oven
Flowers: Garden of Senses
Videography: Edmund Lee
Emcee: Oliver Kwan
DJ: Kelvin & Sound
Dinner reception: One World Hotel
Mandy strikes me as a really fun, chatty person to be with. Alvin, on the other hand, comes across as the sturdy character that is always easy to depend on. That was my first impression when I met Mandy and Alvin for the first time. Since I was shooting another wedding on the same day, Mark & Johan became the appointed photographers for Alvin & Mandy's wedding. This was definitely a memorable wedding for Mark, especially. And you will see why later…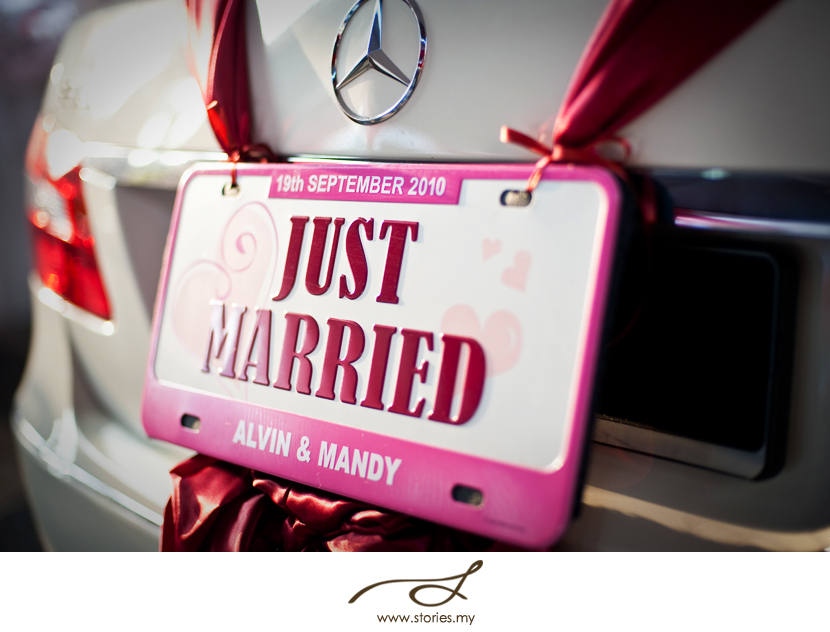 I just love the shot taken by Johan below. Taken through some kind of texture (I am suspecting a curtain!), it feels like a still frame from a Super 8mm film camera. :)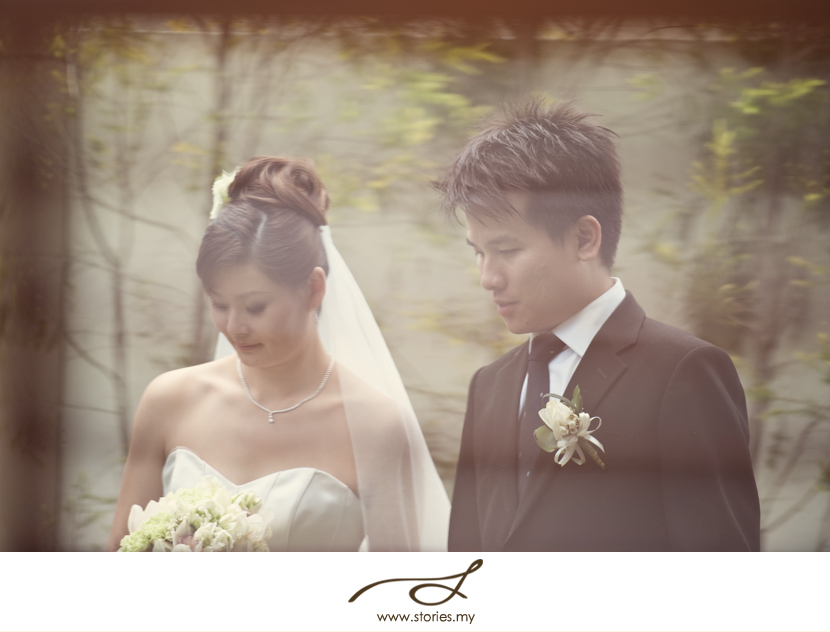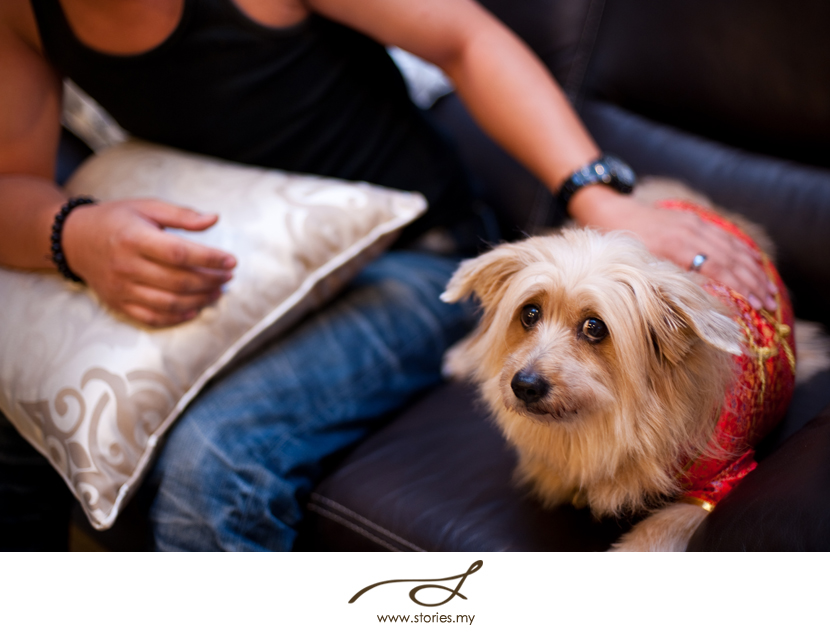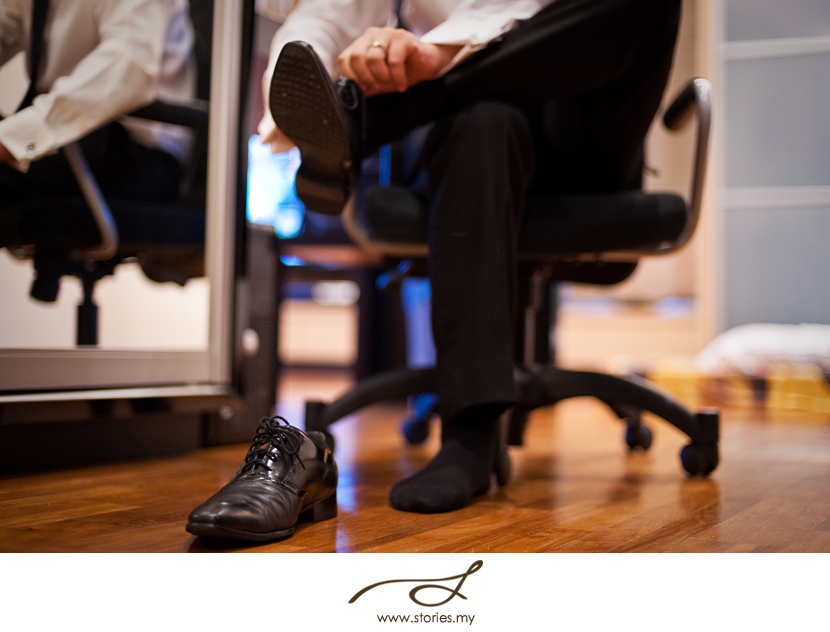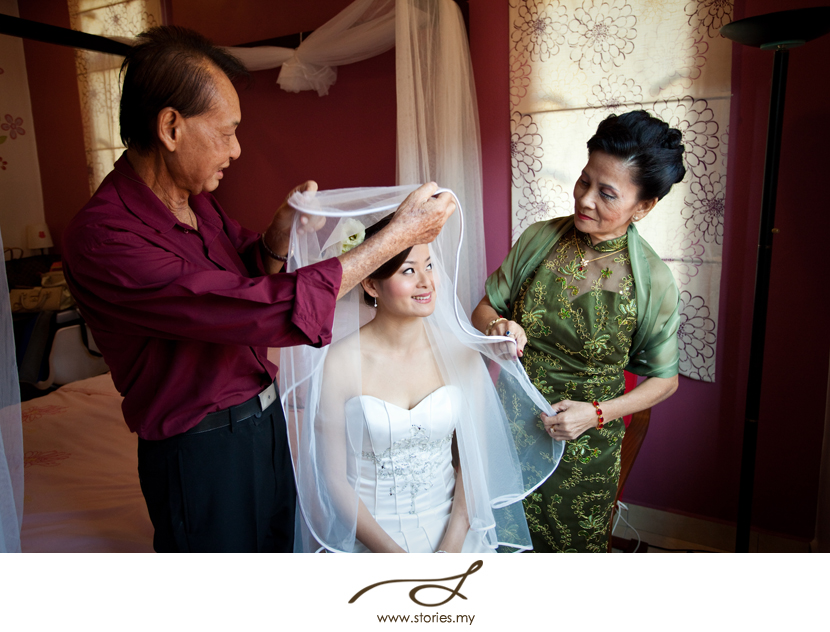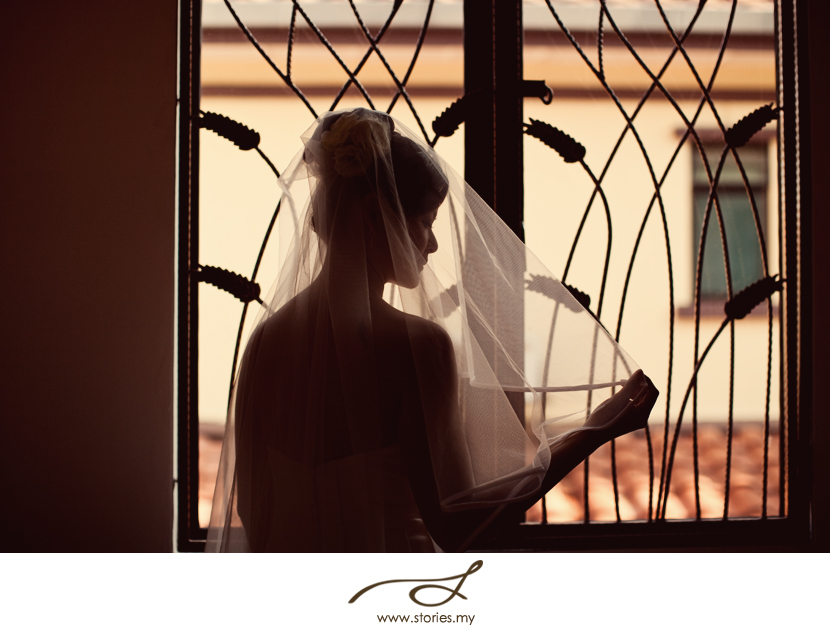 The guys, ready to take on whatever challenge the girls throw their way…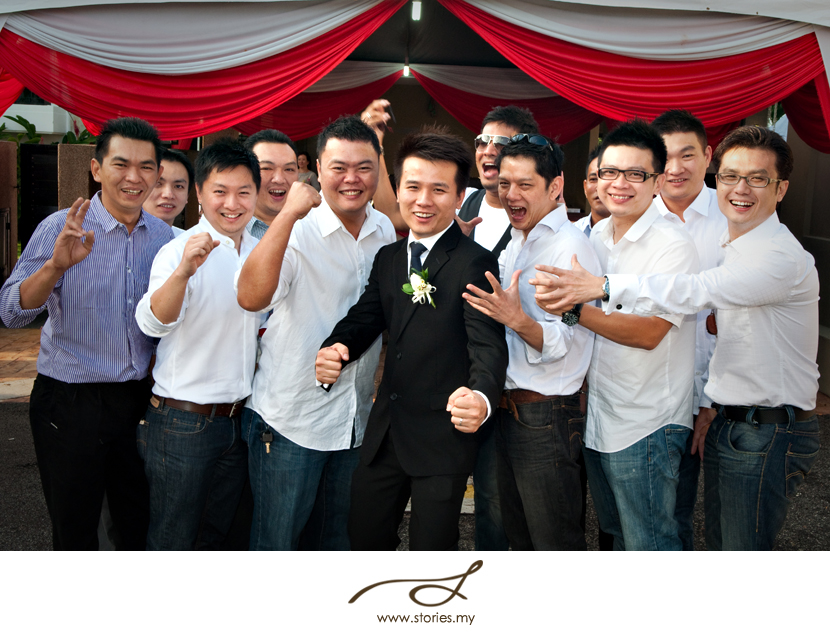 Like eating something bitter, something sweet, something spicy and something sour!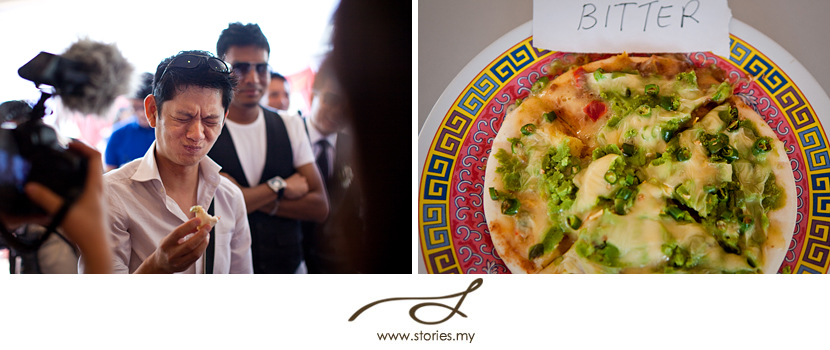 Or eating grapes from someone's crotch.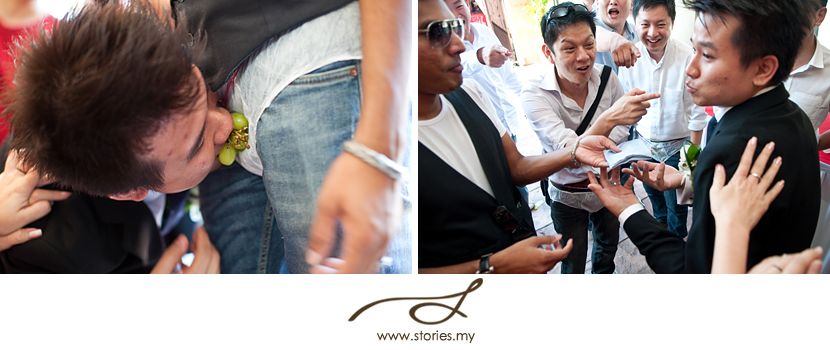 Or stuffing someone's face with a banana…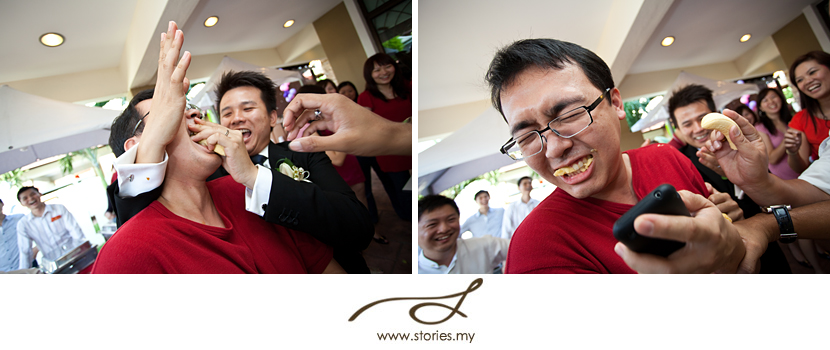 Yup, Alvin still maintains his cool…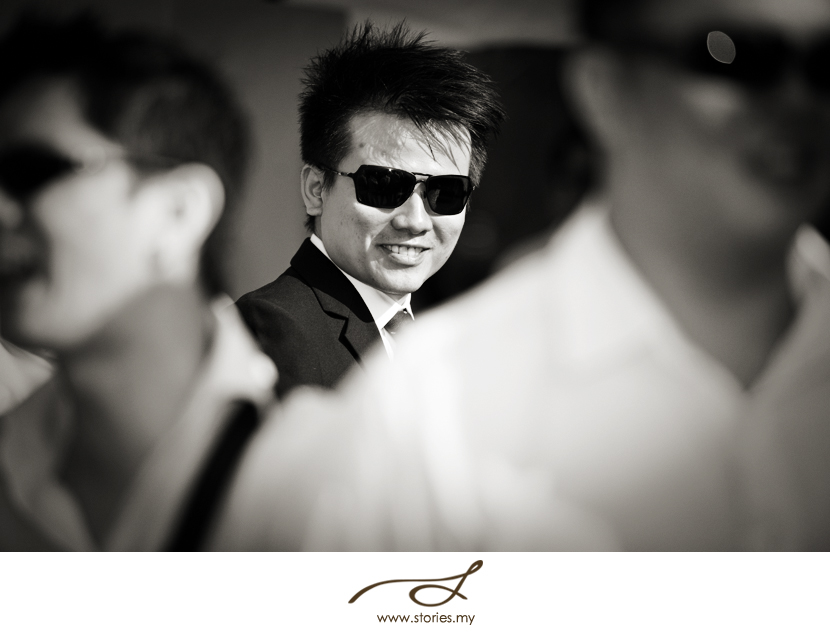 And gets his wife… eventually.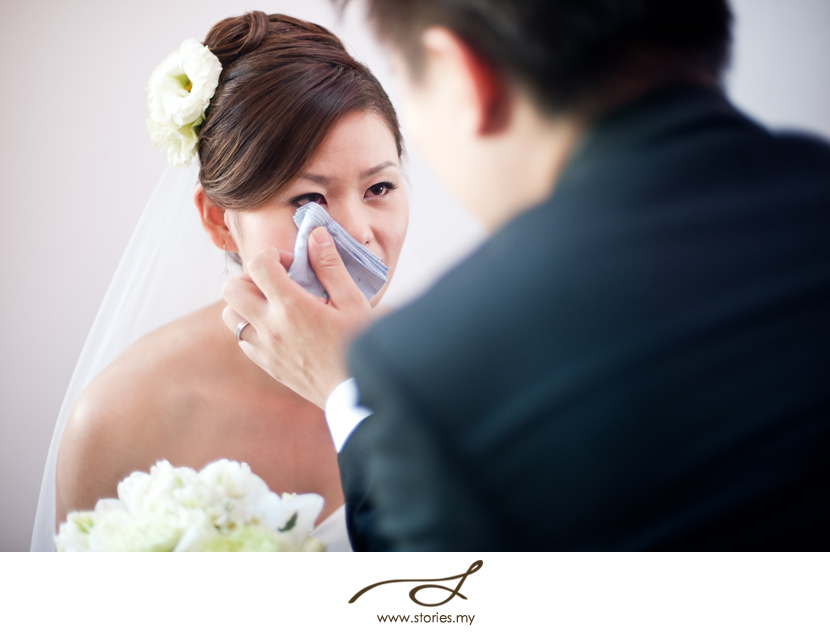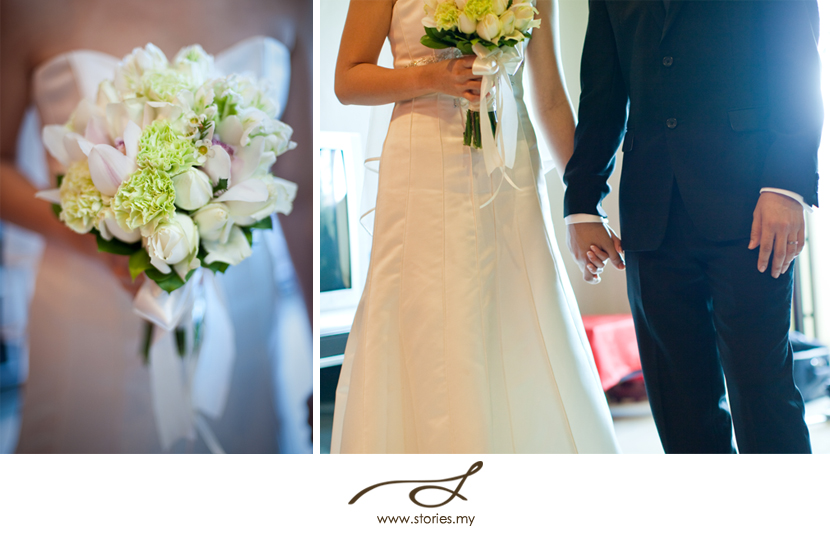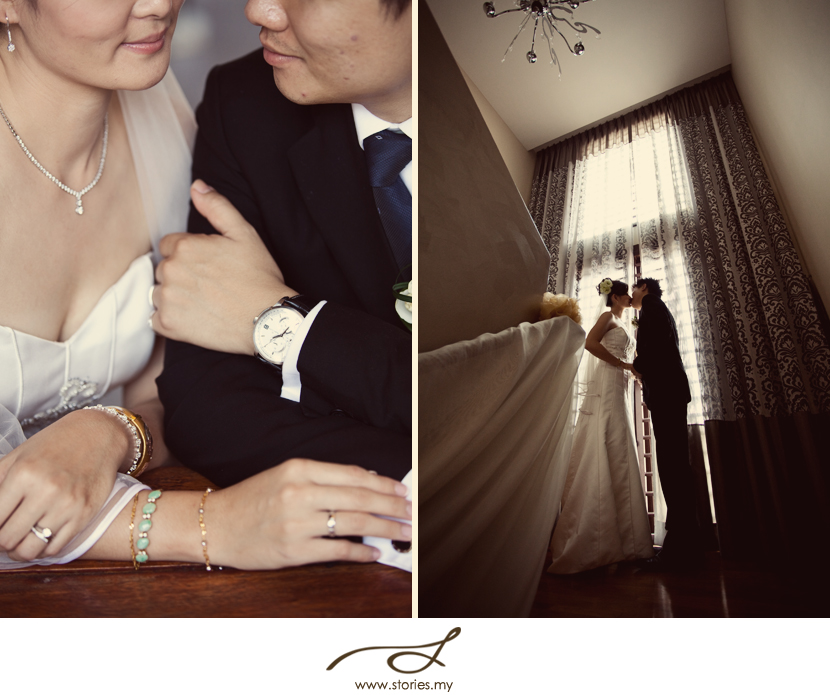 The two fathers during the tea ceremony…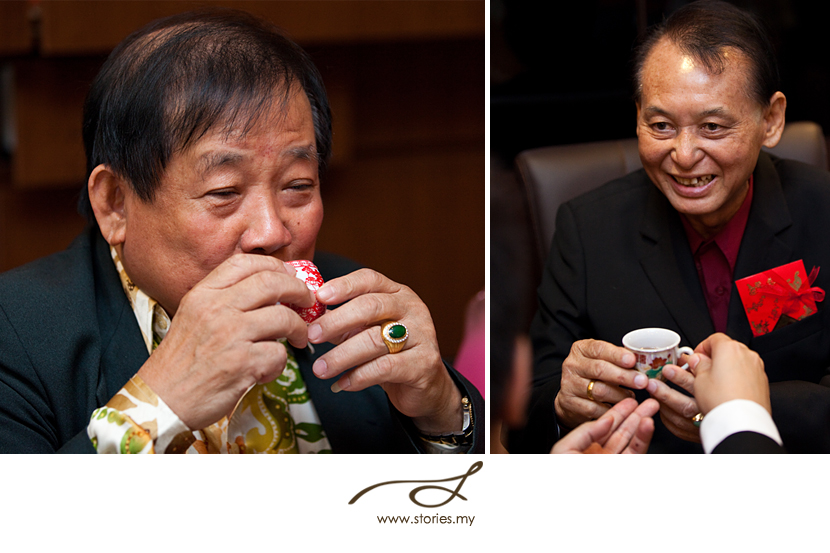 The dinner reception was held at One World Hotel in PJ. I love the ceiling of this ballroom.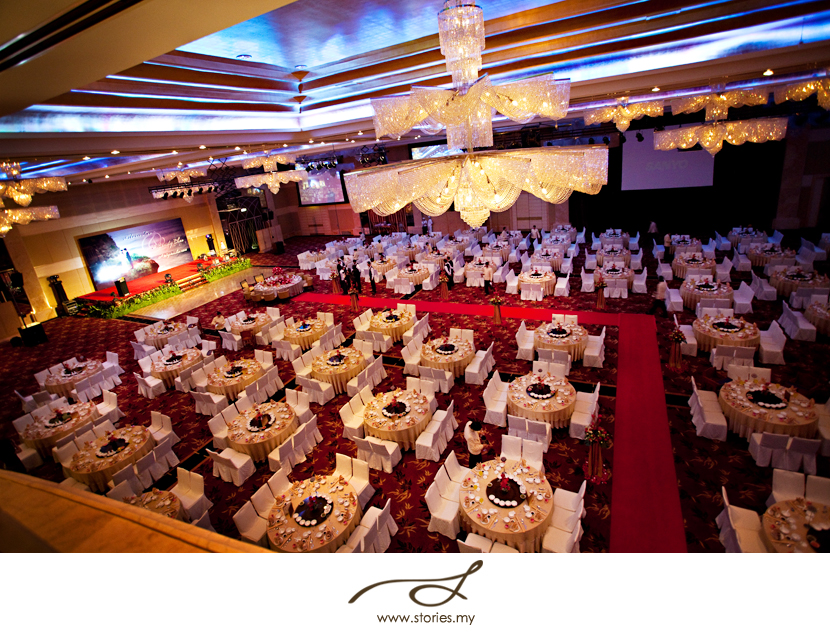 Gorgeous details.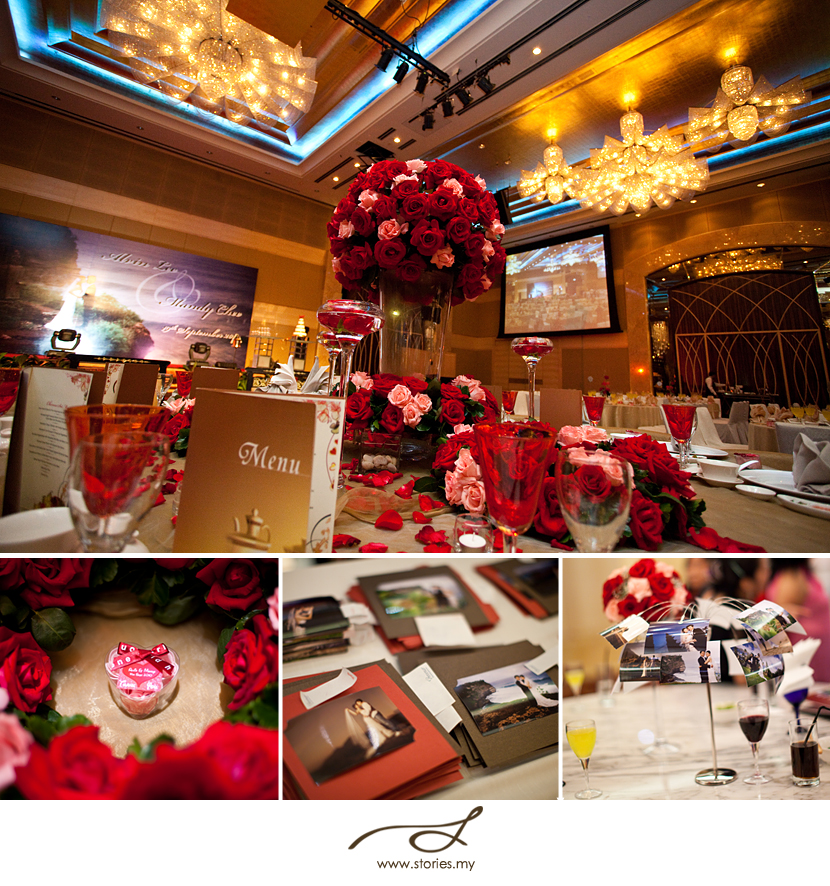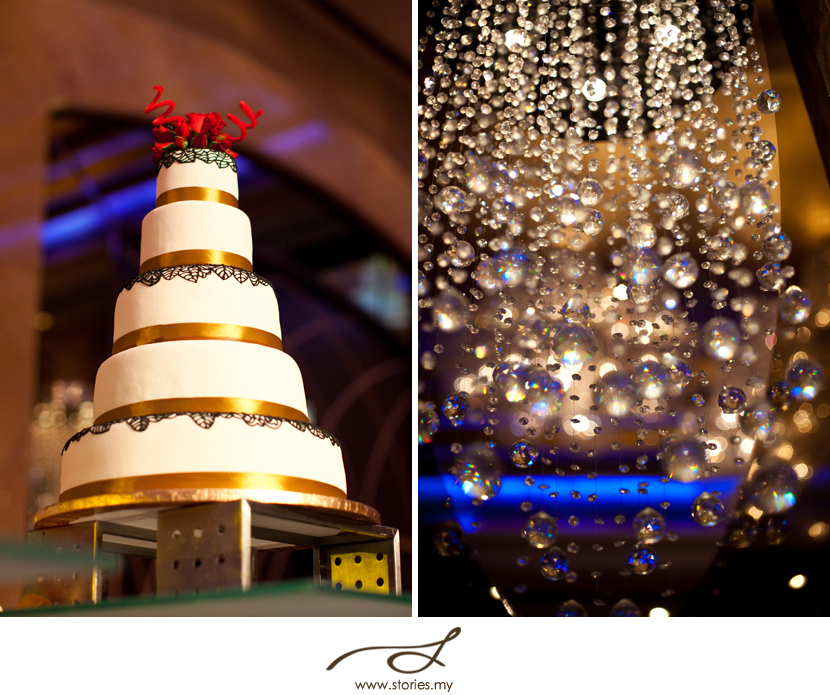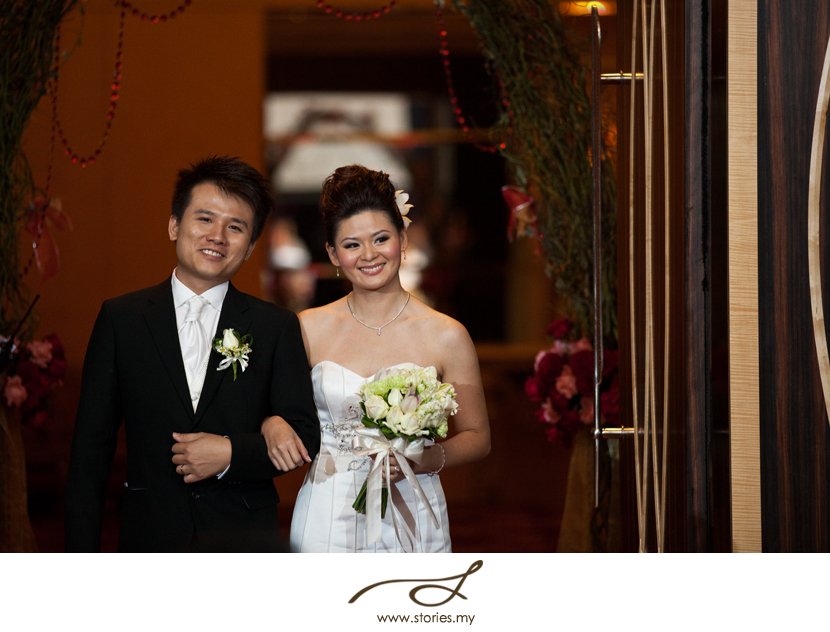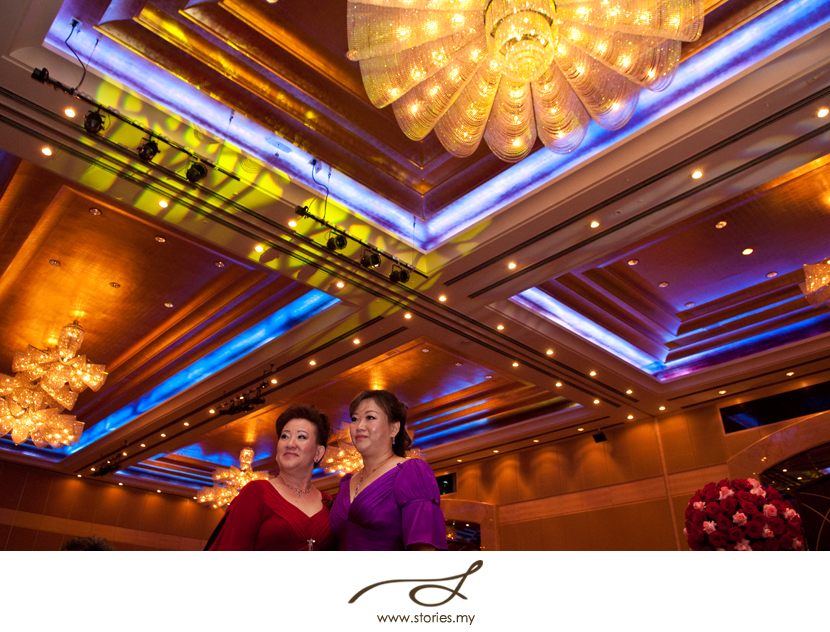 Ok this is the part where Mark brought back a little of the wedding with him…During the popping of the champagne, Mark was unfortunately a little 'too close' to the stage…and this is what happened…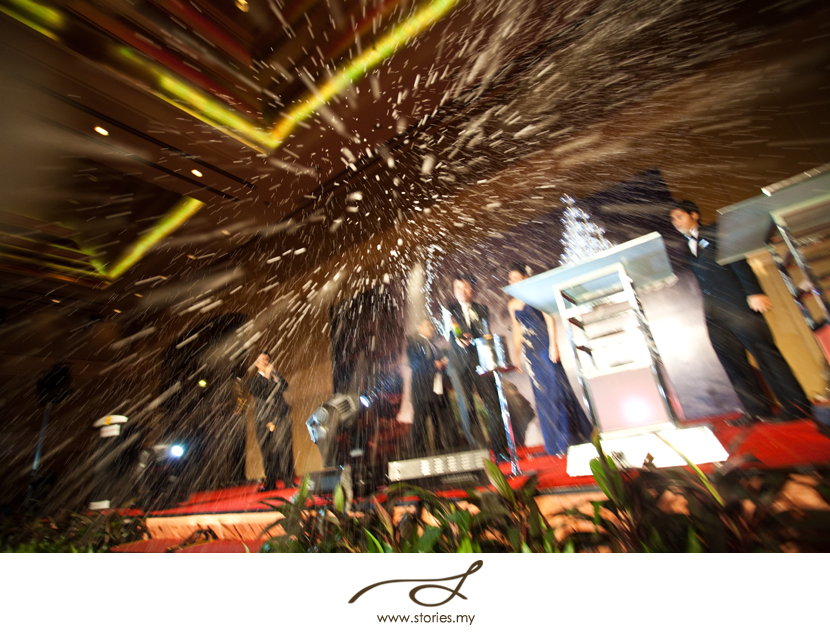 I think Mark had to dry the lens for a while after that! It's a pretty cool shot, I thought! Luckily for the 2nd round, he stood a little further away…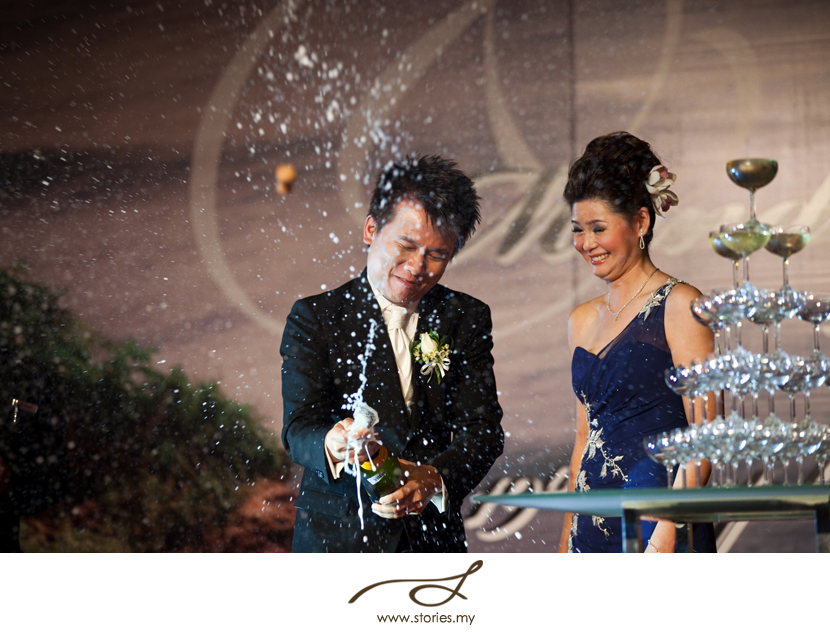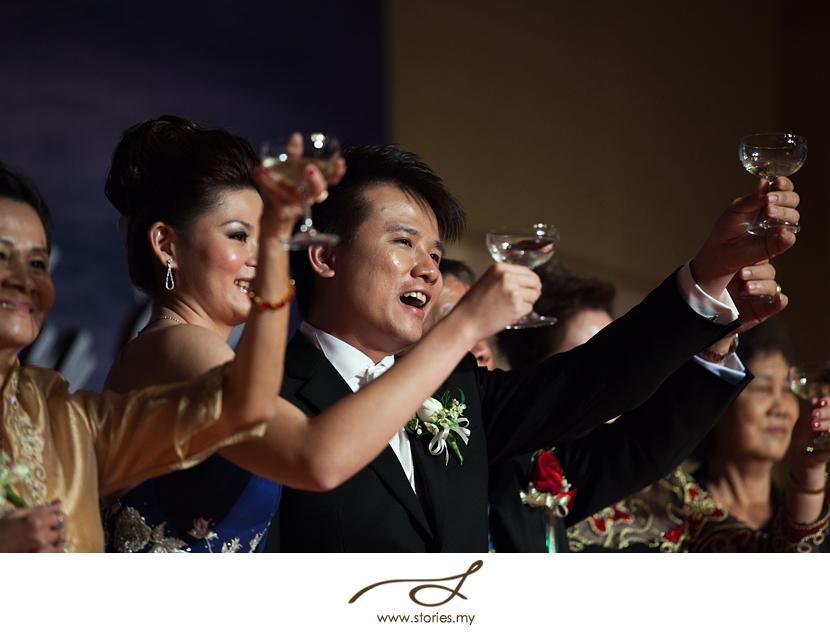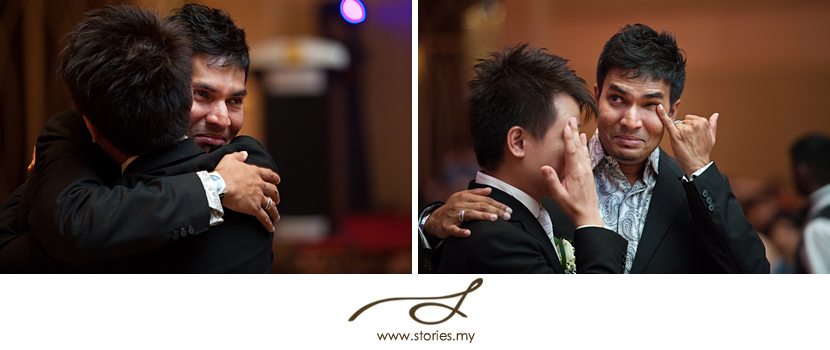 Congrats to the both of you! I had a little Facebook conversation with Mandy after the wedding which I'd like to share here. We're glad we were there to capture these moments for you!