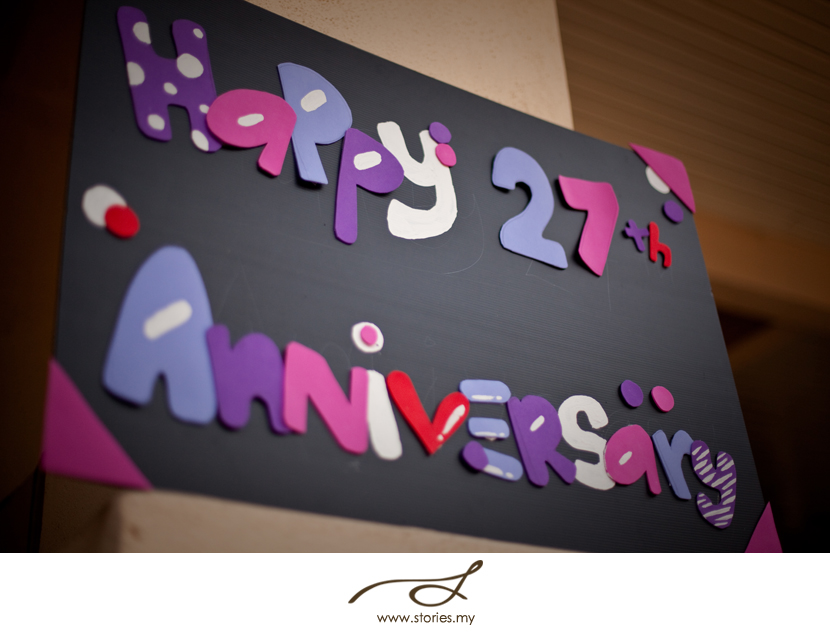 When Vivian contacted me over email one day about her family portraits, I didn't realize that it was for her parent's 27th anniversary. It was only on the day of the shoot that I realized they had created all these fun boards for the shoot. Little did I know that she had a really fun family, willing to do all sorts of things for the camera!
But you would have never guessed that by looking at this image below…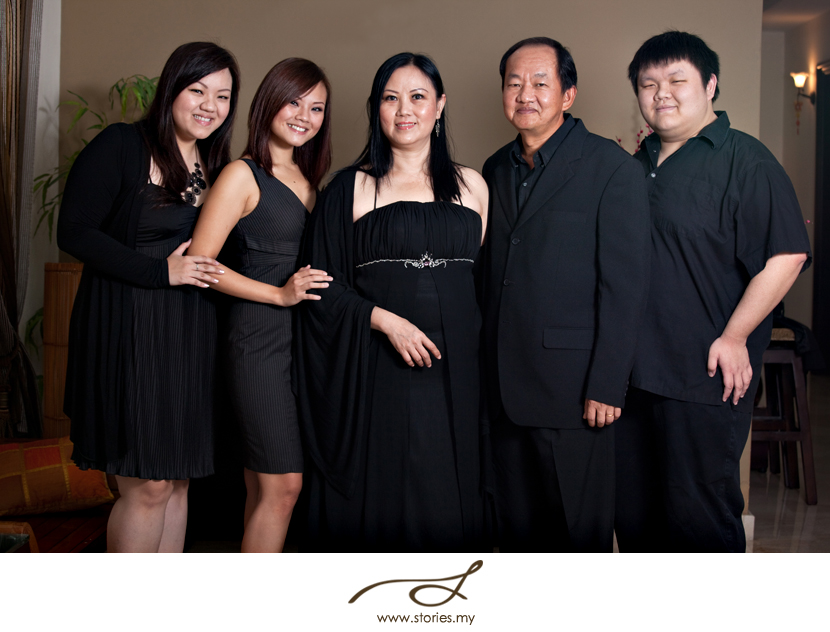 Slowly but surely, their true nature starts to show…
And then we got all warmed up when we trooped to the garden for some photos…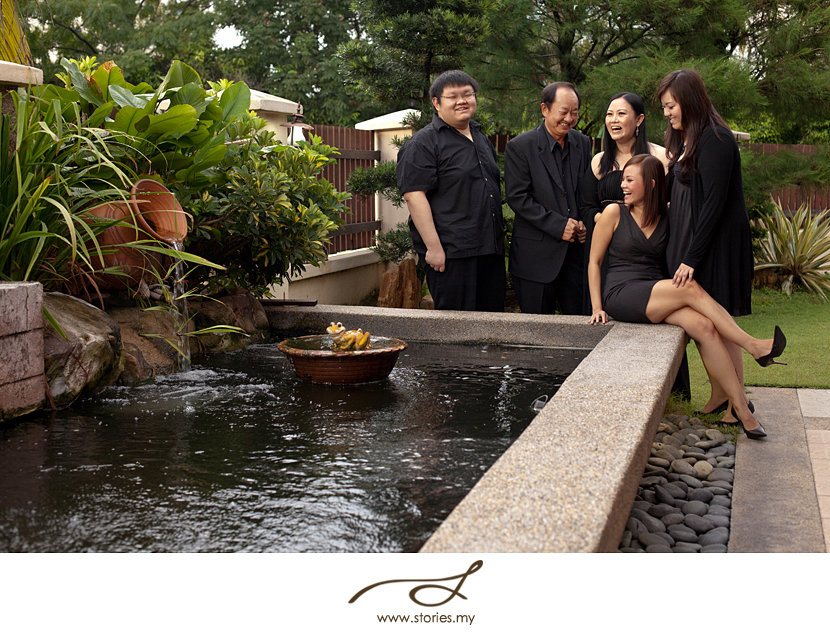 And even more so when they changed into something a little more casual and started taking out these cards!!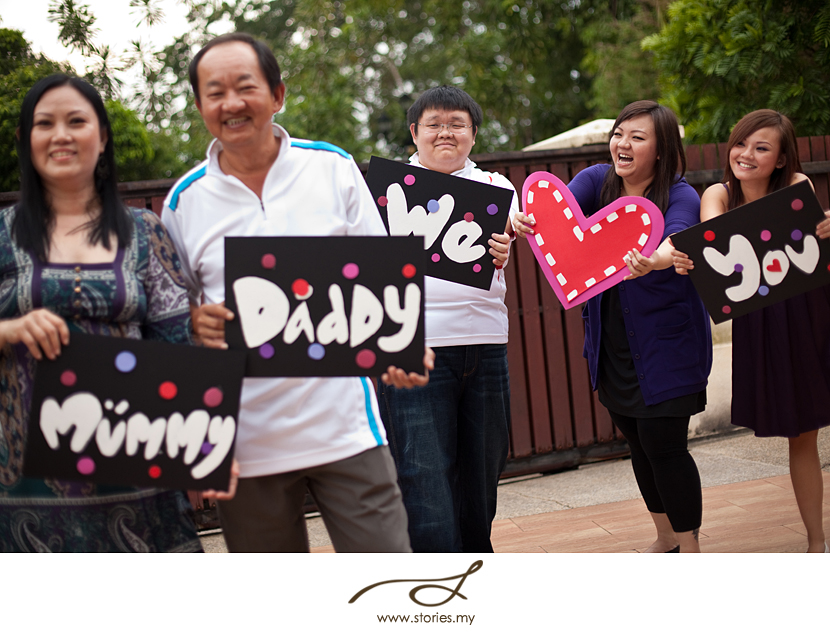 Vivian with her parents…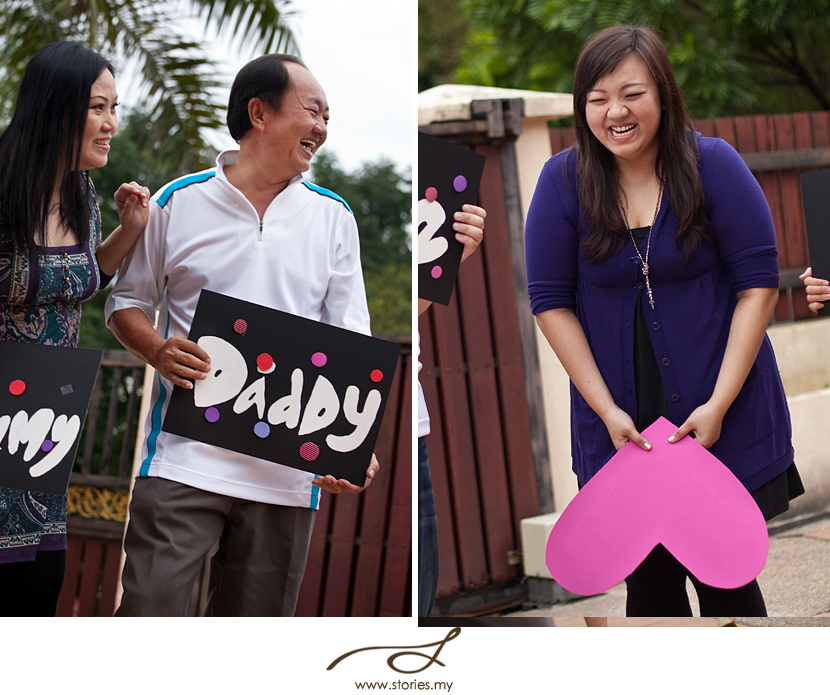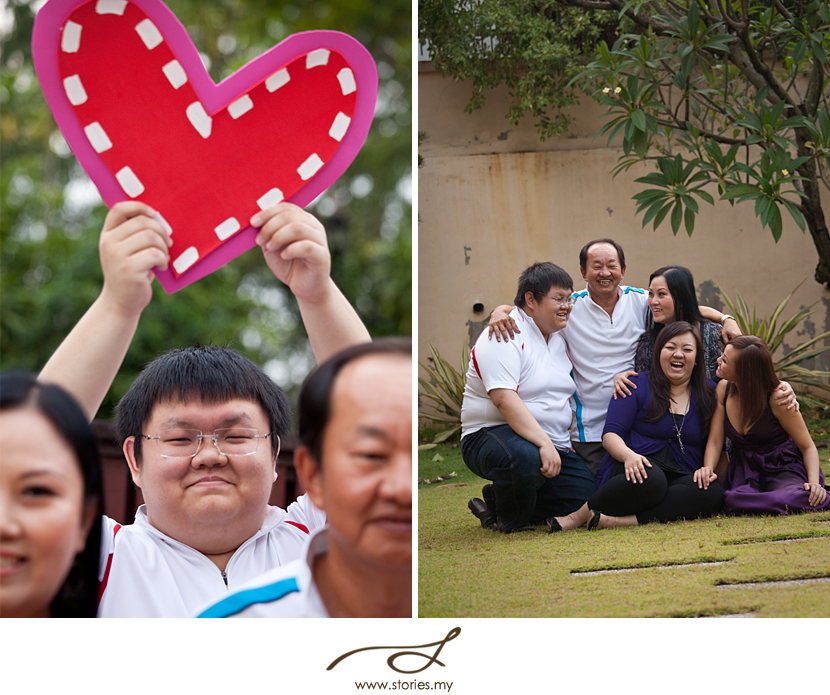 Ok I find these expressions really cute! I love it when my clients start surprising me with props like these!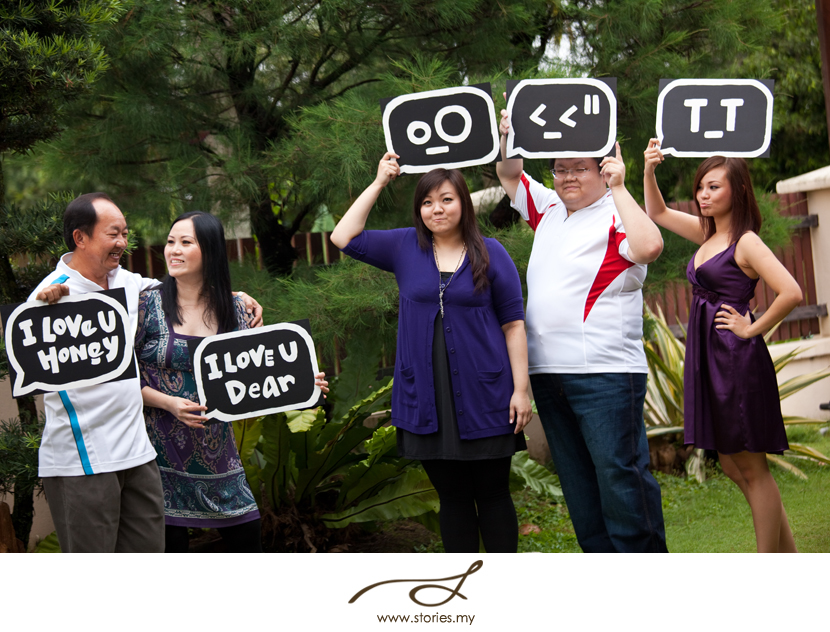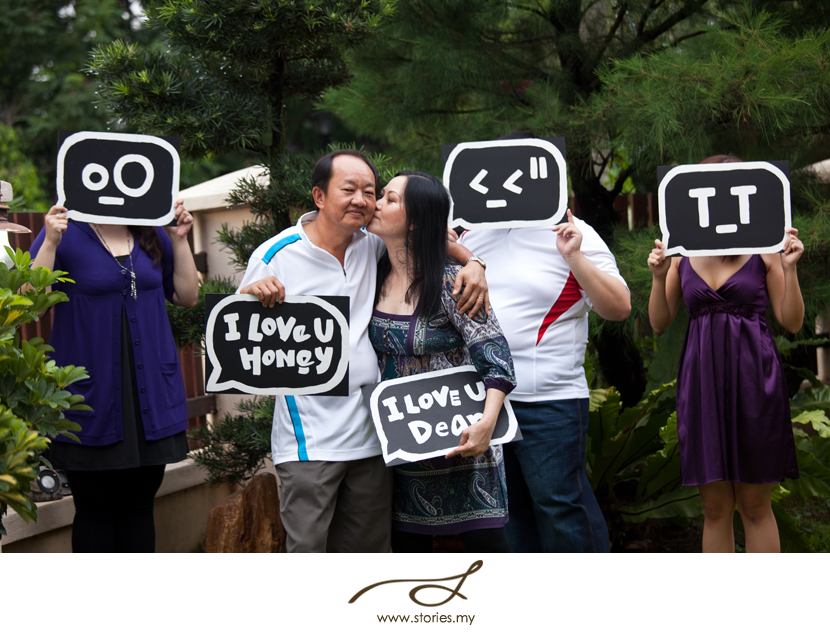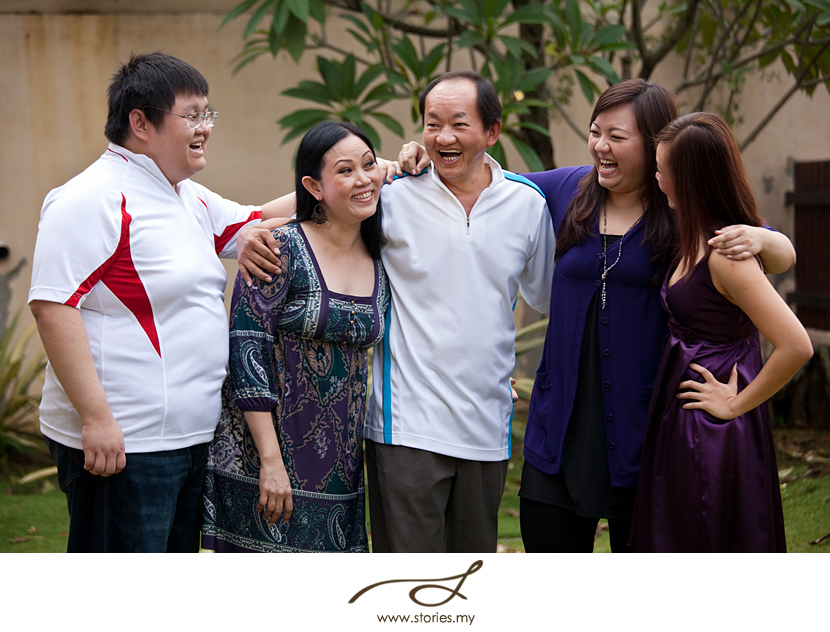 Thanks for inviting into your home and for being so hospitable, especially in inviting me to dinner after the shoot! It was great getting to know you, Vivian and your entire family. I love seeing your family having so much fun and bond over a photo shoot. Keep in touch!