As we are sad to see Shu Wan leave, we are happy that we have a new family member in the Integricity / Stories family. We're glad to introduce you to Weiming! He will be our new resident Digital Artist. Here's a little write up about Weiming so that you can get to know him as well!
Weiming How graduated from Multimedia University with a degree in Film and Animation. This has helped him in the laying of a strong foundation in design, visual, & cinematography knowledge. In his years of studies, he always had a keen interest and great passion for photography. It is beyond his wildest imagination that he is pursuing his dream and working with one of the best in the industry. Every day is a learning experience for him. Being an avid photographer himself and having a strong foundation in multimedia has been a real help to him in working as a Digital Artist in Stories. He is interested in creating special moments on digital images and creating shots that can be transformed into magical stories that linger in lives.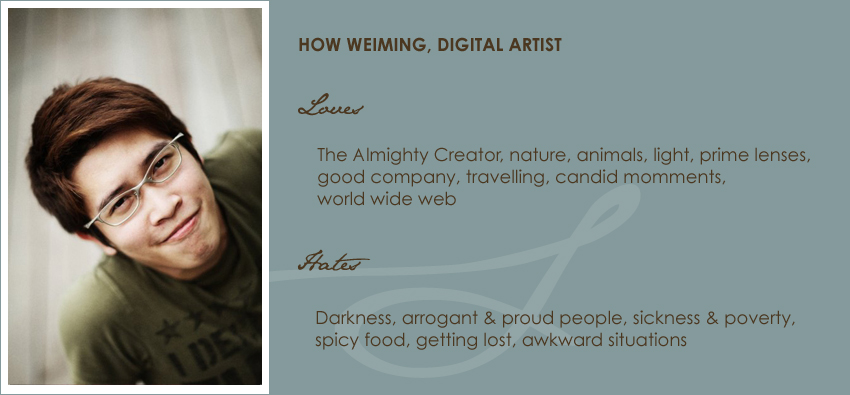 Weiming, I am sure we will have lots of exciting moments ahead, shooting under heat or rain, or shooting for many hours without food (you already did that with me last week! Haha), rushing for datelines or just creating works of art for all our clients. Welcome to the family!