Photographers: Grace & Johan, assisted by Eric Ooi
Make Up: Lee Kuen
Wedding Gown Boutique: Lasposa Bridal Gallery
Dinner Reception: One World Hotel, Petaling Jaya
Dinner Entertainment/Band: Love Story
Wai Kien and Jean have seen each other grow, literally. They have been childhood friends since kindergarten, primary school, secondary school and then college. I guess Wai Kien had lots of time to admire Jean from afar! Especially since she is a gorgeous girl. But their relationship only turned from friendship to courtship during their time in Taylor's college, when they started to carpool to college together. Then a looong four years of long distance relationship as they left to study in different continents.
Even those four years couldn't keep them apart, and now Wai Kien and Jean are happily married childhood buddies.
I had so many favourites from this shoot, I can't help but post waay too many photos! In every shoot, I look out for special things in the couple's home that can be photographed. Like this vintage looking cassette player/radio that is in Jean's room.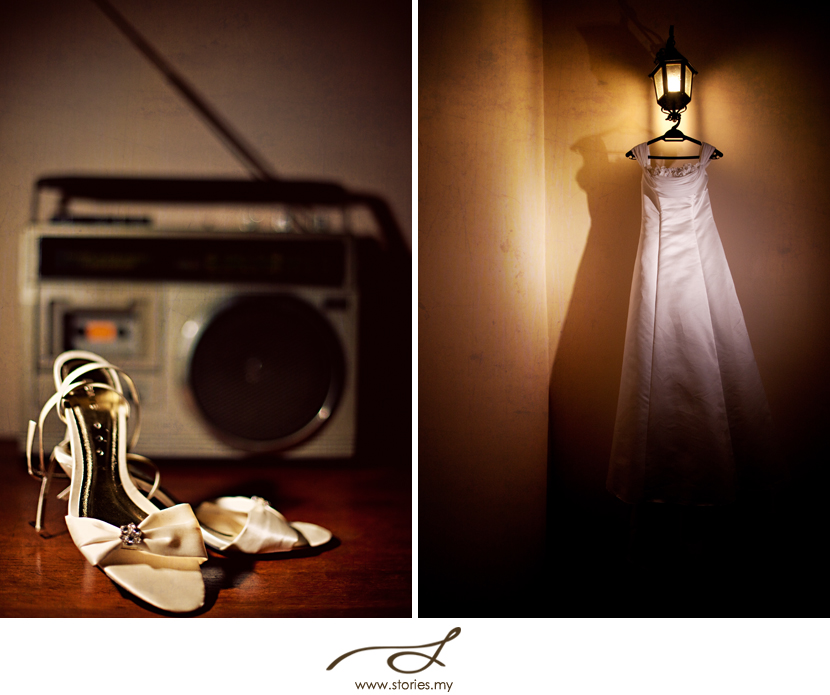 Or this gorgeous mirror reflecting Jean's beauty.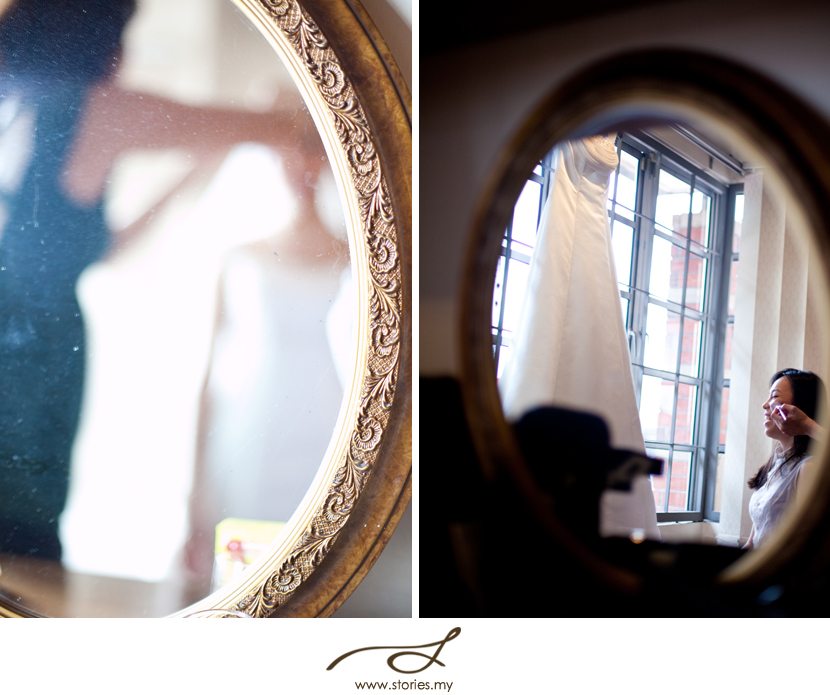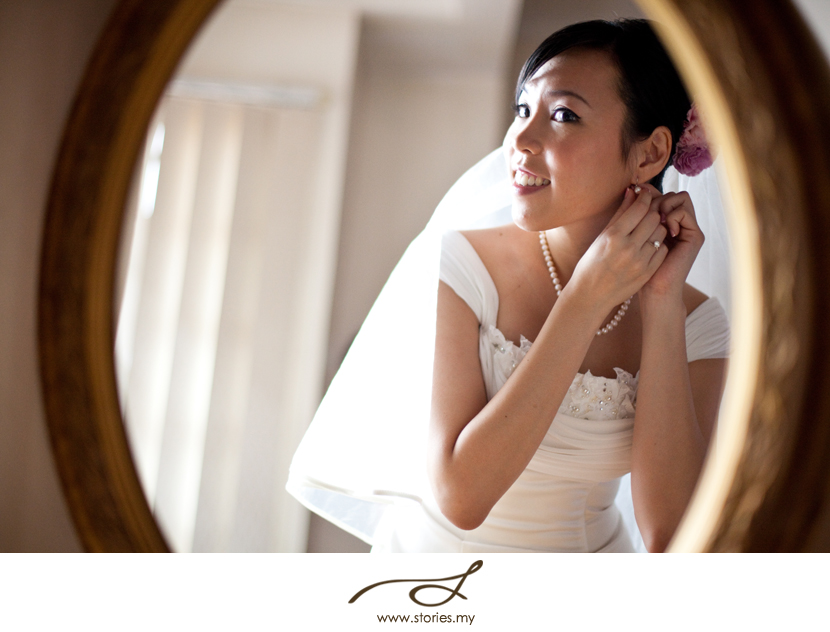 Or this awesome rattan chair that is begging to be sat on.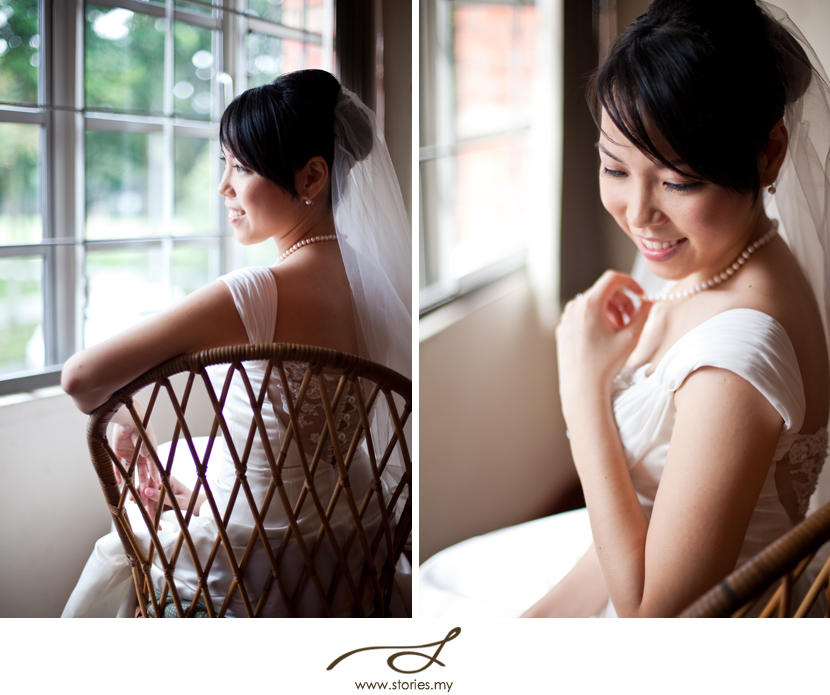 Did I mention that Jean is beautiful? I couldn't stop taking her photos!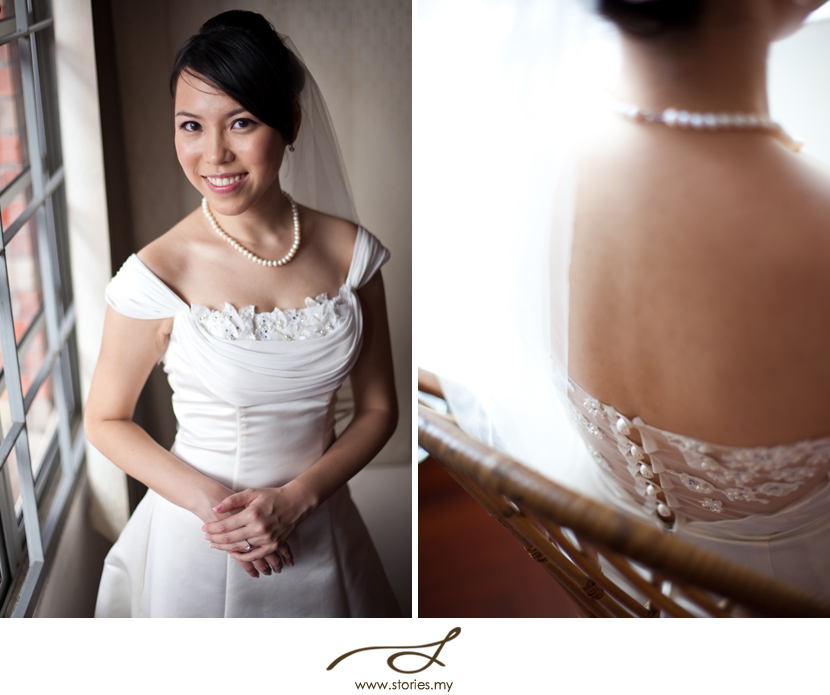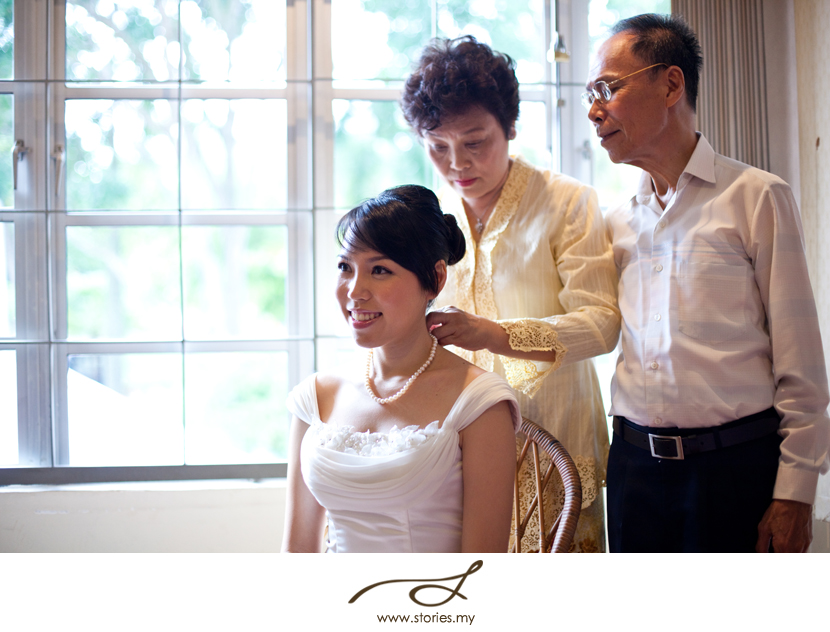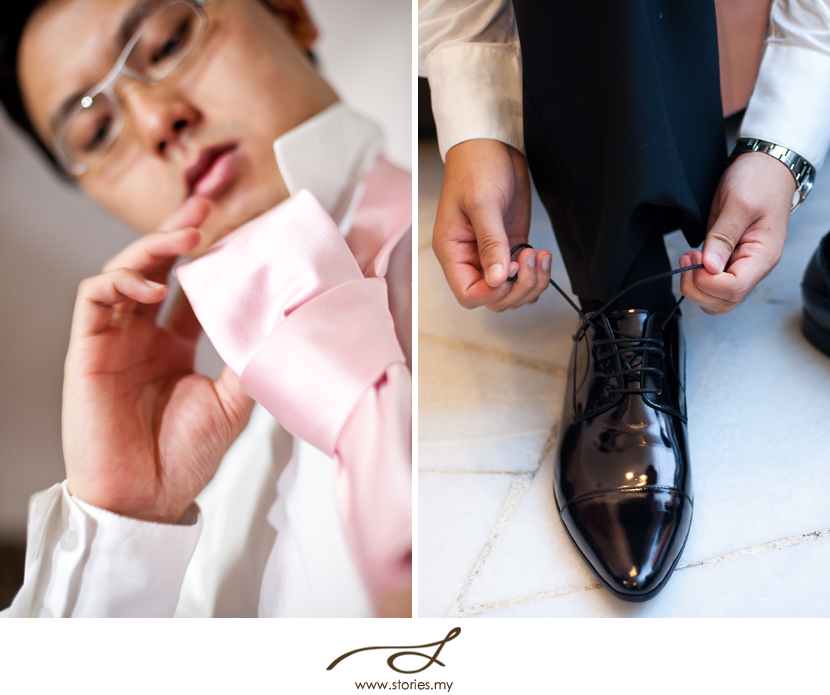 Wai Kien is looking smart too!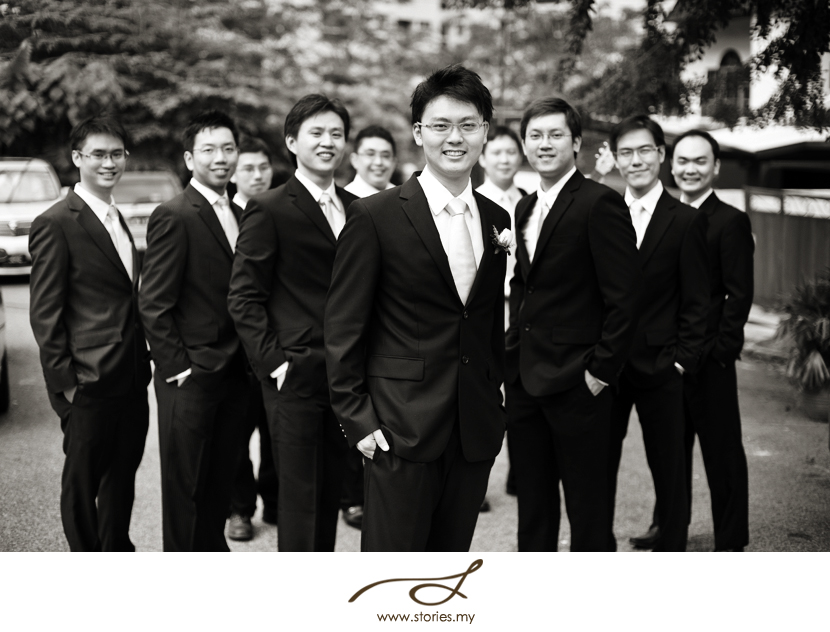 The groomsmen being themselves…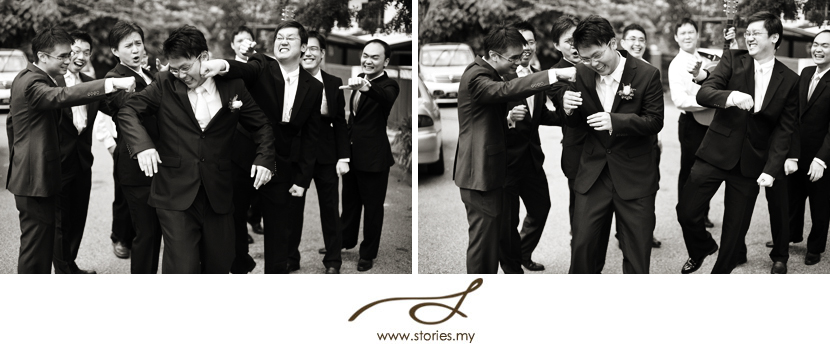 Upon reaching Jean's place, the guys had to use toilet paper creatively…. to create the gigantic phrase "I love Jean".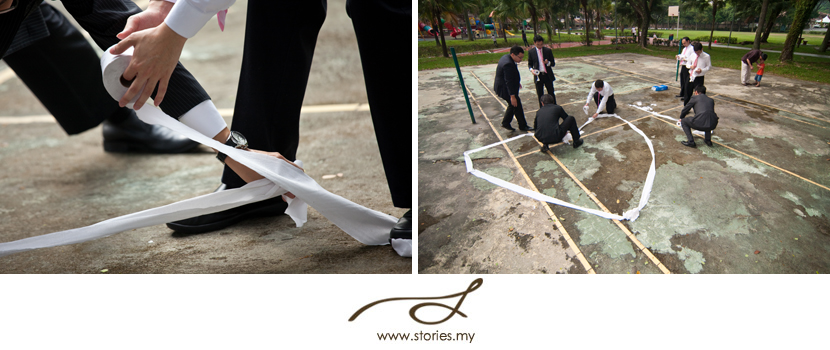 This image below looks like one image, but it is actually 2 different shots! The arm holding the board is not Wai Kien's hand!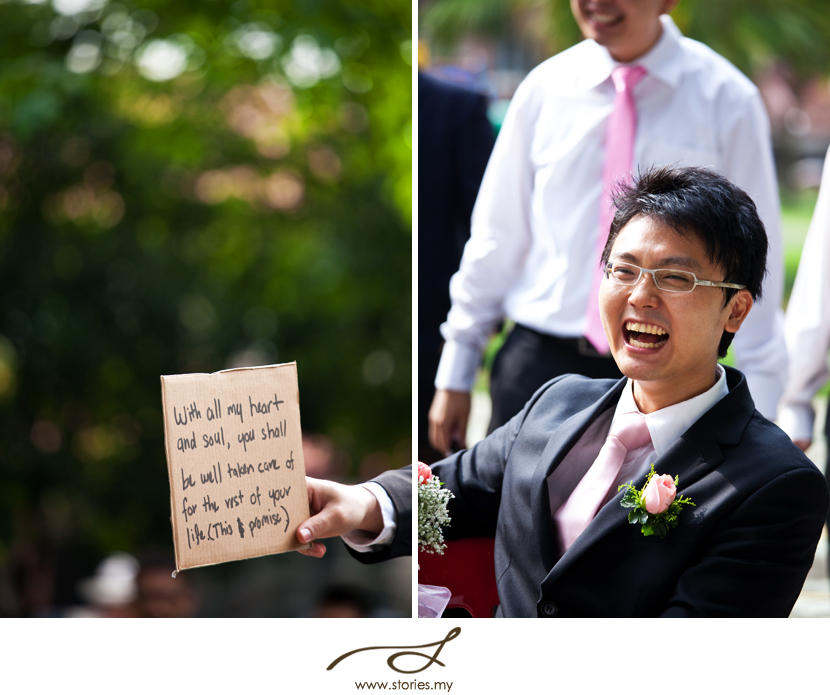 The guys had to eat bugs, amongst other things…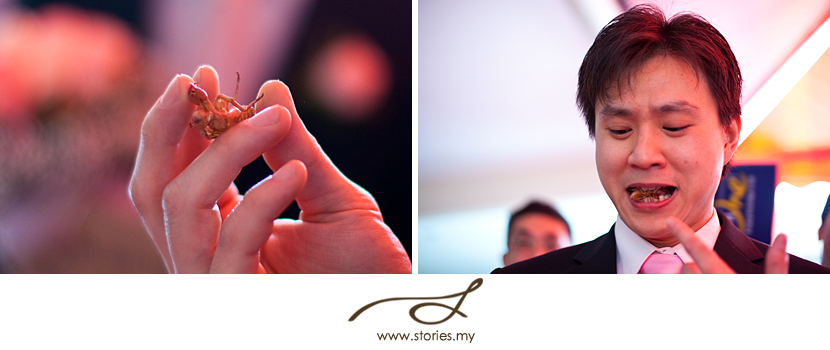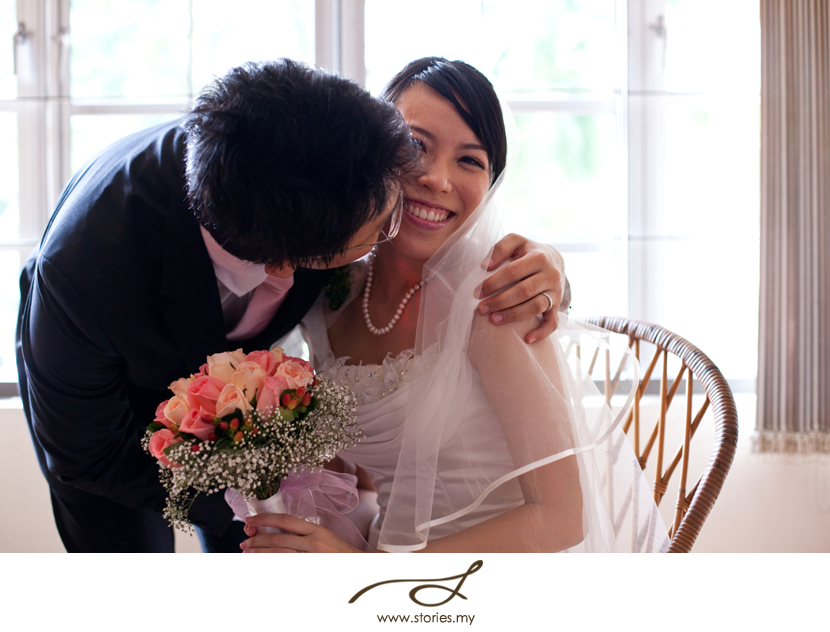 The tea ceremony at Jean's place was really emotional. Especially between Jean and her mom.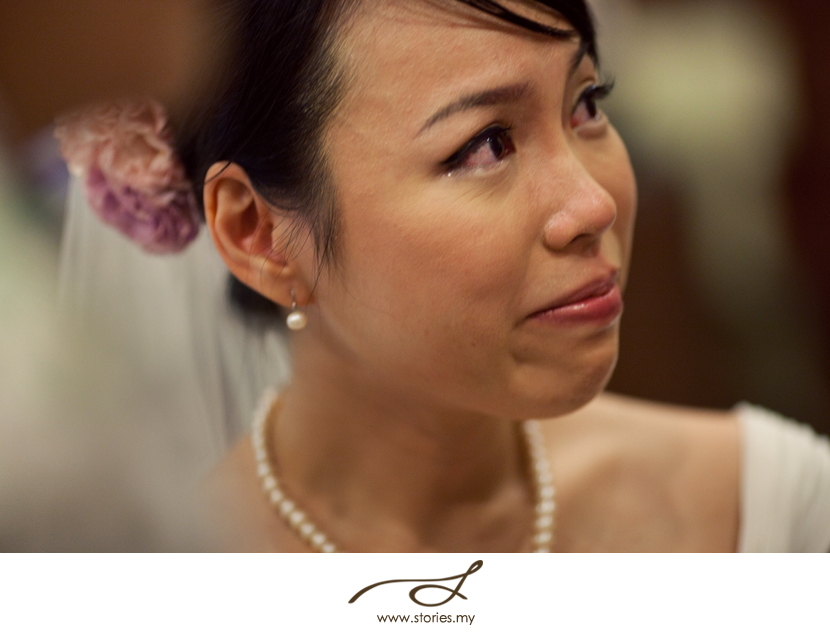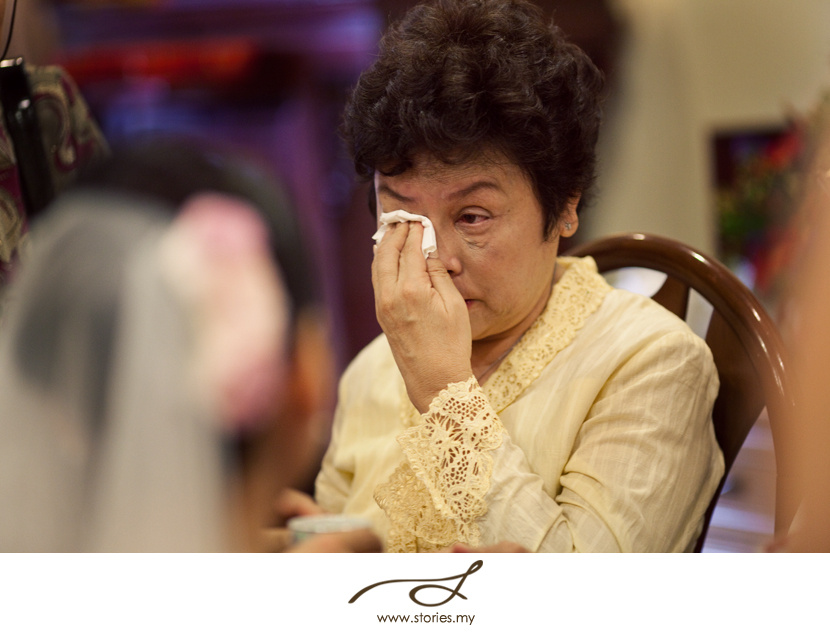 Before the tea ceremony at Wai Kien's place, Jean changed into this lovely traditional chinese kua.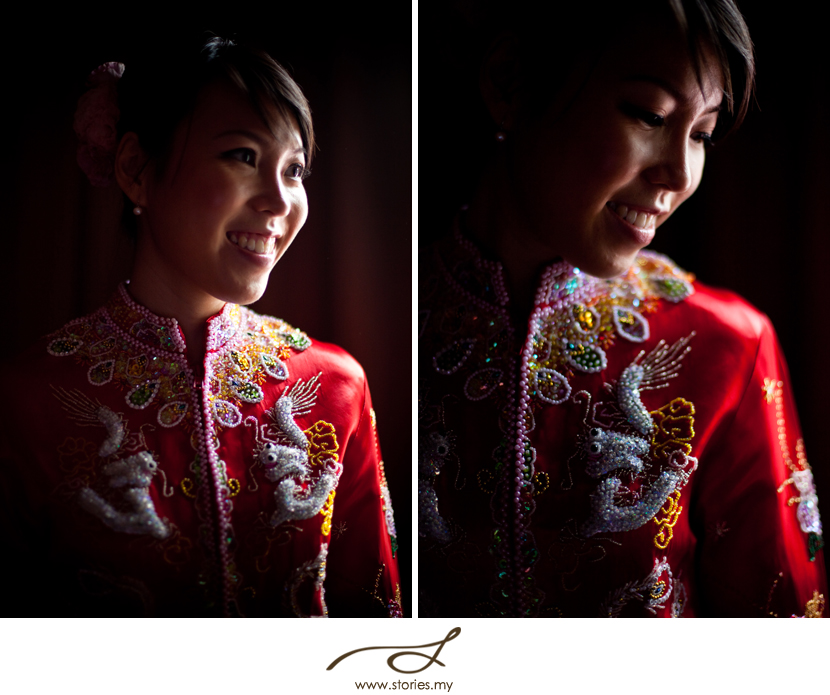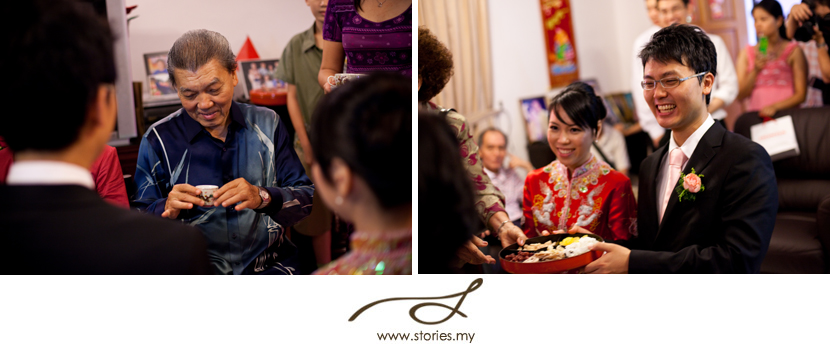 Which also begged to be photographed.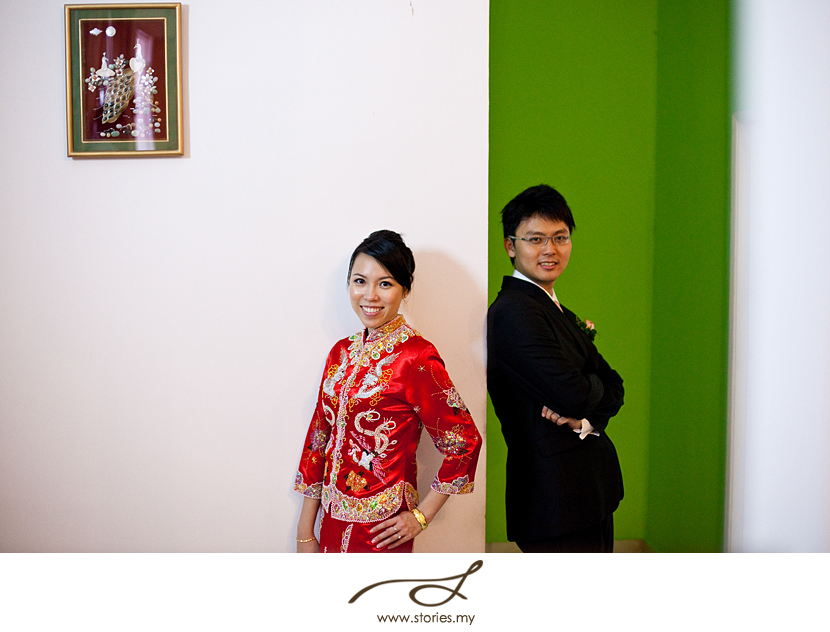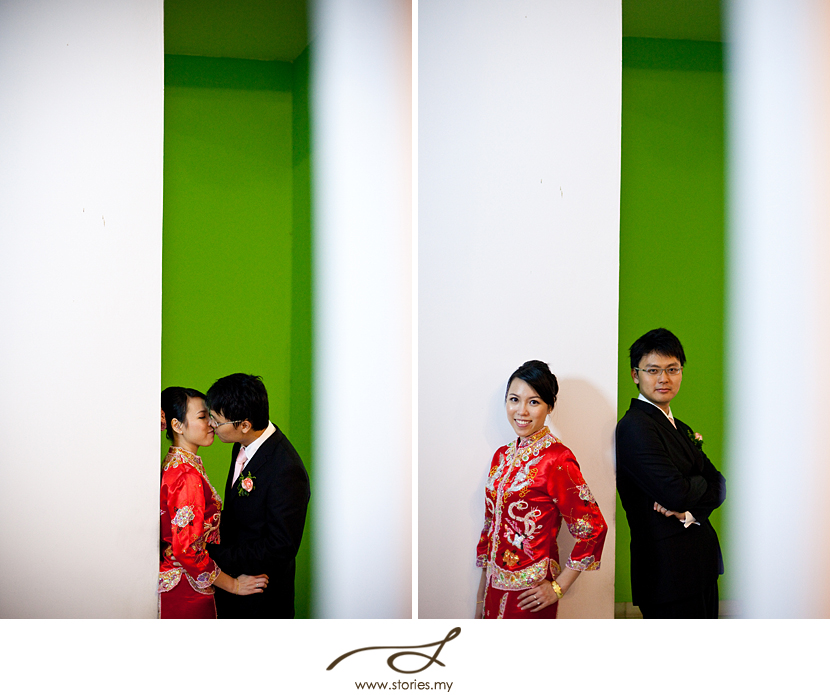 In the evening, Johan also photographed a few portraits of Wai Kien and Jean before the dinner cocktail started. The 2 shots below are Johan's images.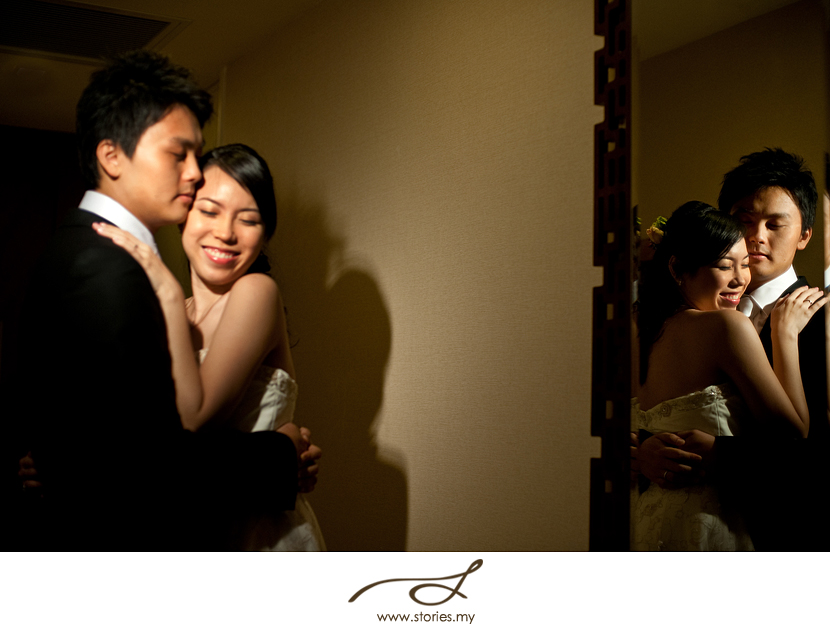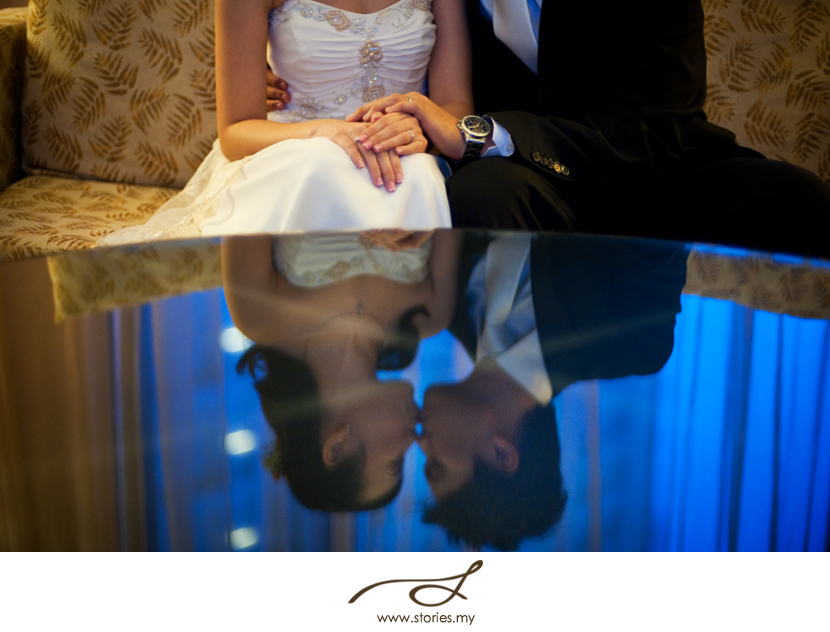 One World Hotel has the most beautiful ceiling… I love the deco in this place!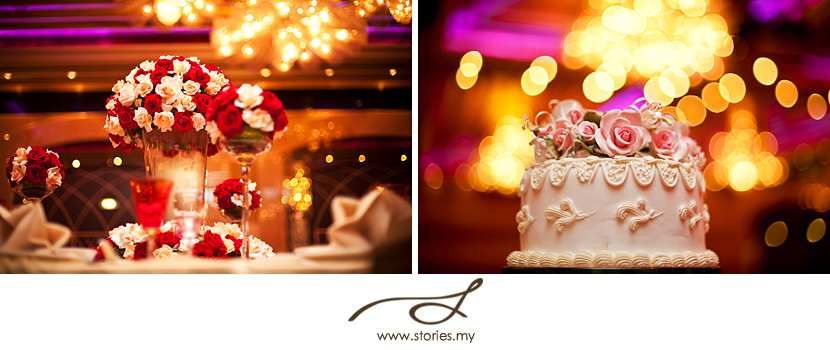 Which also makes a great backdrop for this ring shot…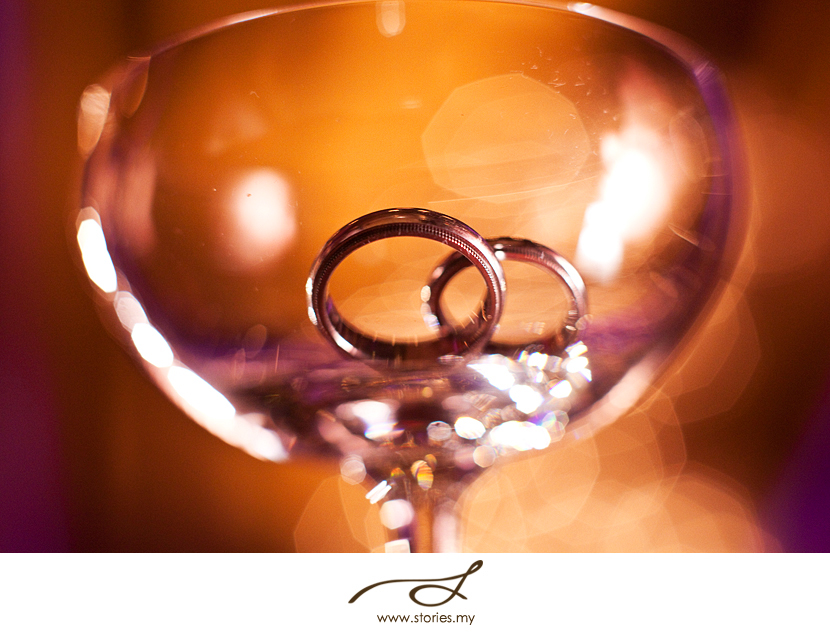 Don't you think these little page boys look so cute in their shiny outfits? I am sure some other little girls their age are swooning right now…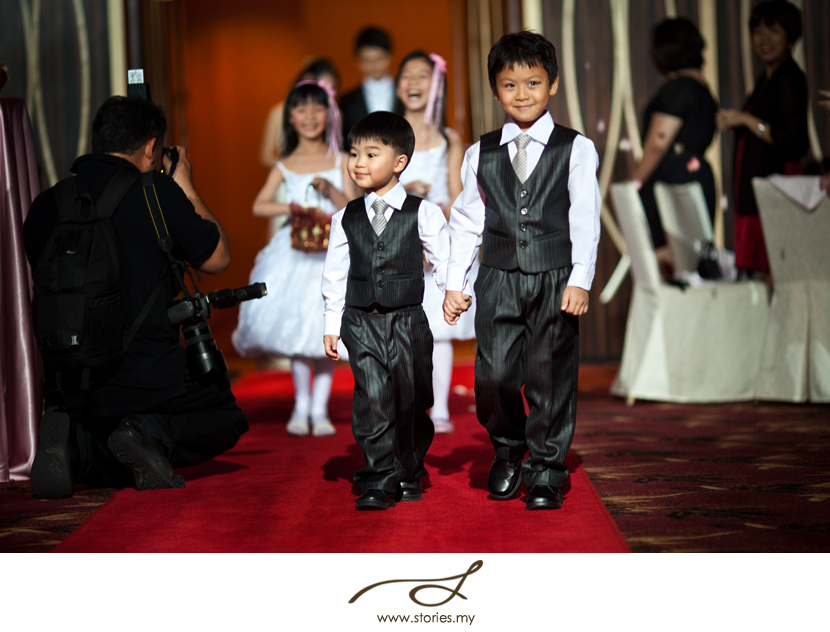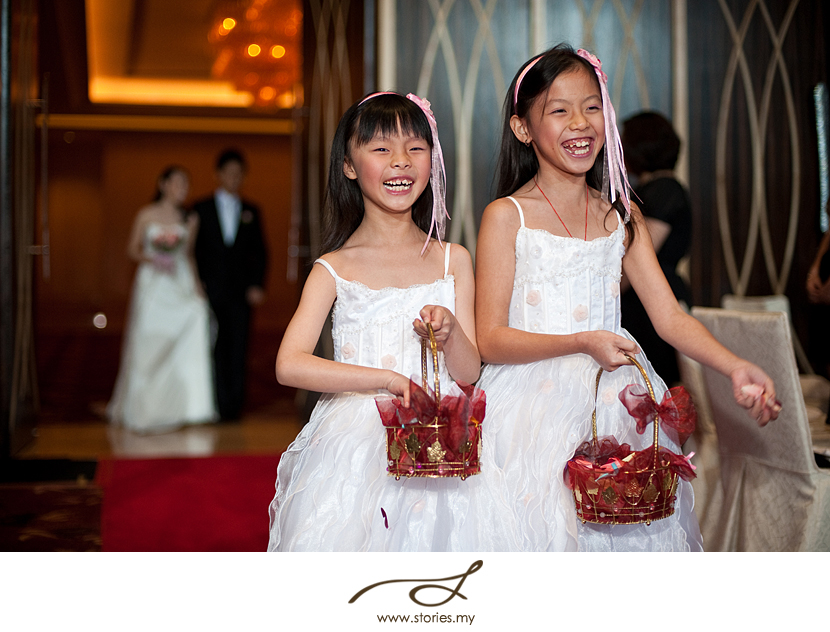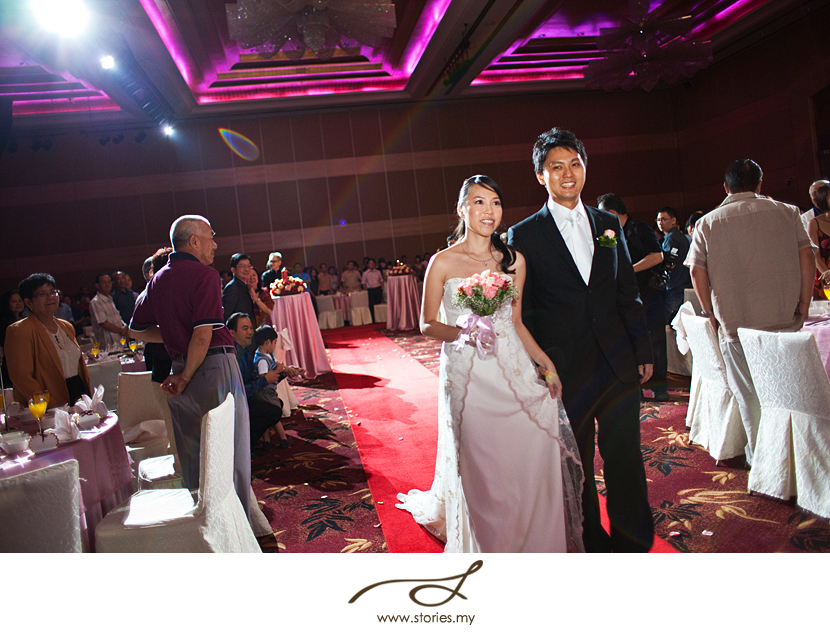 The band, Love Story that provided great music that night.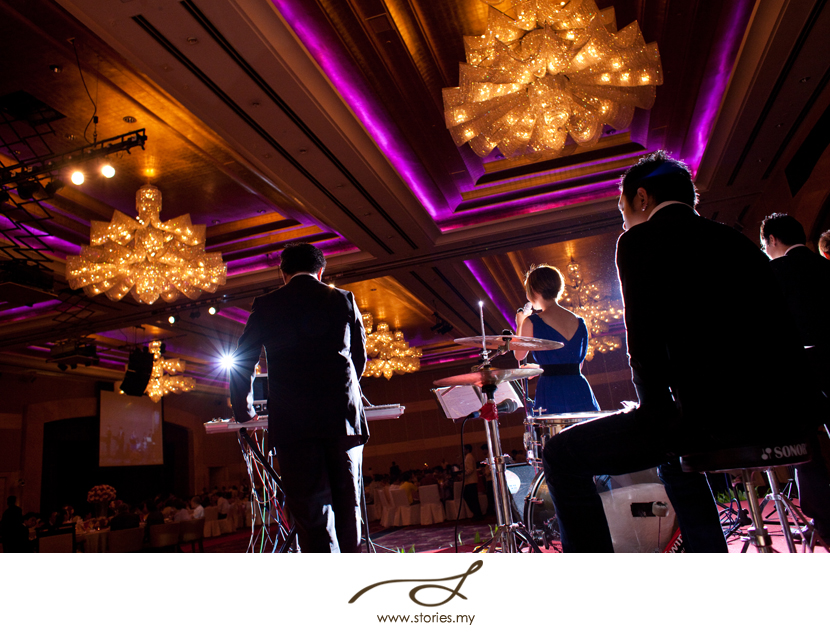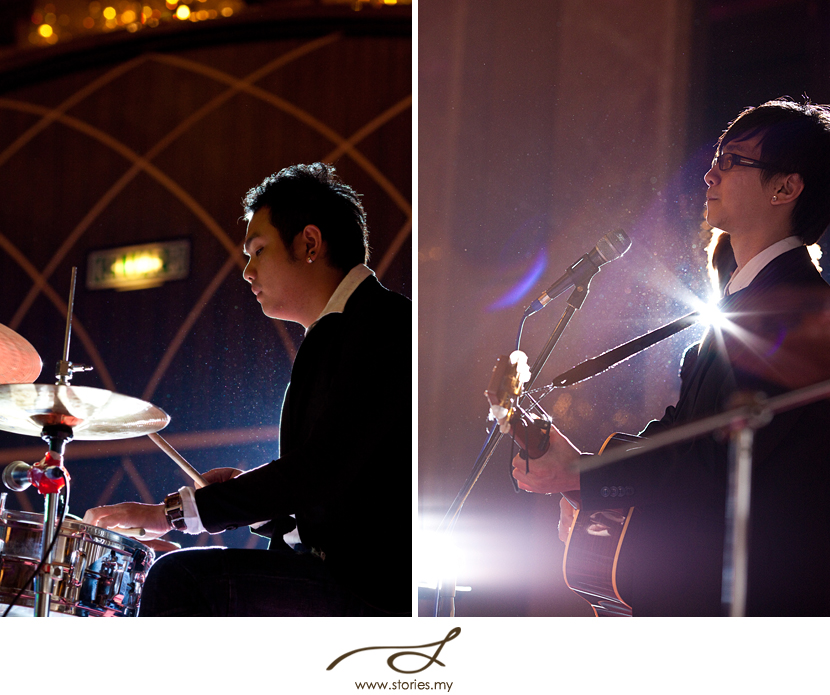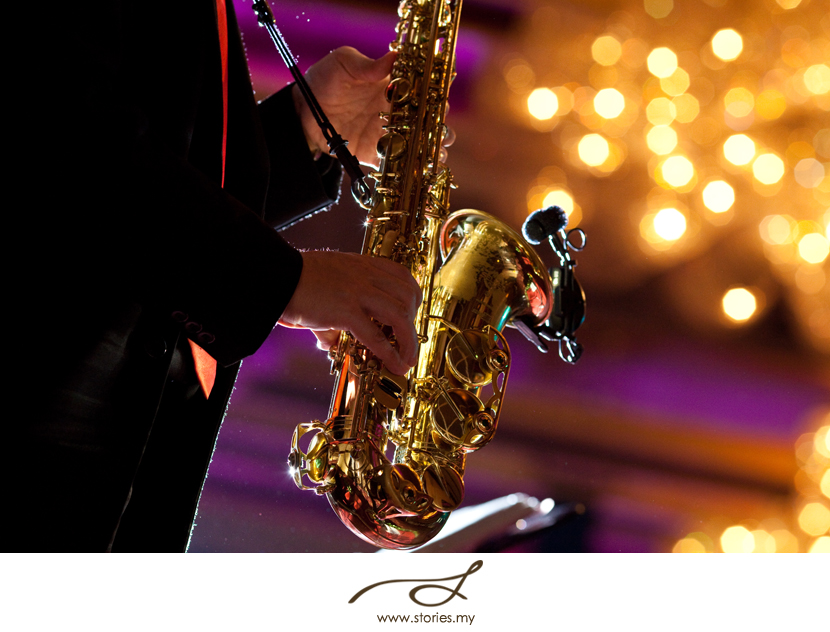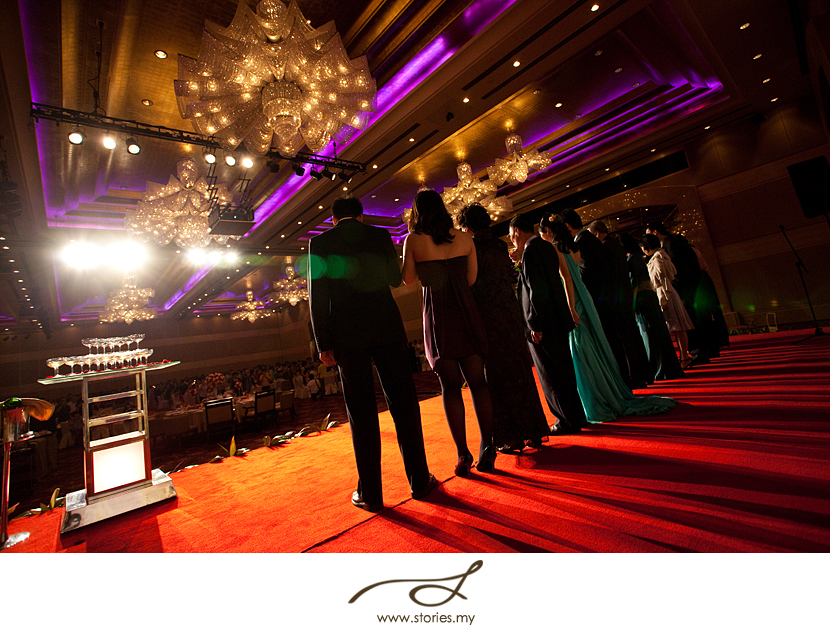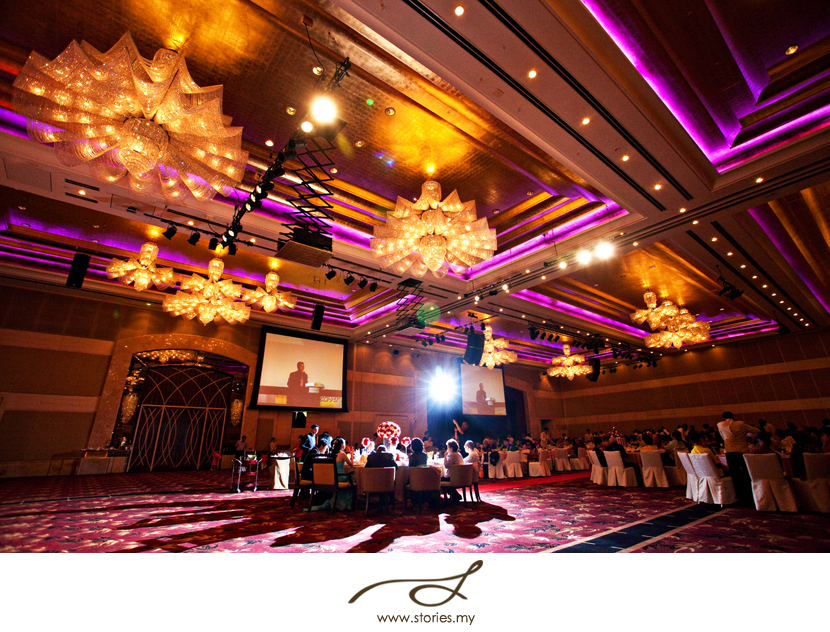 Fun, friendship and laughter.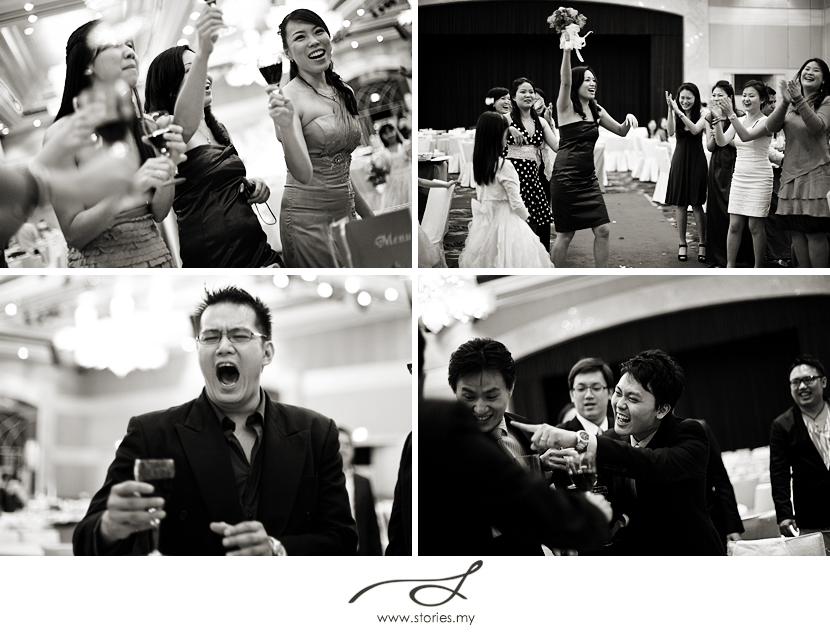 Congratulations Wai Kien and Jean! May you have many years of blissful marriage, and may these photos remind you of the love that you have for one another years from now! Thank you for your friendship!