Some couples tell me that they are into candid shots and don't really want to do a pre-wedding shoot. All they want are candid shots that show how people are having a great time in their wedding. While that is absolutely important, I do think that it's equally important to shoot pre-wedding photos. Or post-wedding. Or set aside time on your wedding day, (if only for an hour!) for portraits.
Ok, I am not trying to sell you more of my services (though of course, I'd LOVE to shoot more pre-weddings!).
What's my reasoning for portraits? Well, how often in your life, have you done a professional photo shoot? And what's the best time for that than your wedding… when you have most probably slaved at the gym for months to be in your best shape, gone for beauty treatments and spent a thousand dollars or more on your gorgeous gown?
To be honest, I never had a pre-wedding shoot for my wedding, but I set aside some time on the wedding day for portraits. I did realize though that I was constantly chasing after time, (hurry, we gotta get from my house to your parent's place, or we gotta head to the hotel like NOW!!). On hindsight, I think I would have enjoyed a pre-wedding shoot, done on another day, at a more leisurely pace. Sometimes, I still have crazy ideas like donning my wedding gown (which I haven't tried on for 4 years, but still hangs in my cupboard, or is in a box?) and doing a post-wedding shoot!
Some of my clients come up with absolutely creative ideas for their pre-wedding shoot, and I love that. I think the first thing that people think of when wanting to shoot a pre-wedding is the question, "Where should we go?". So here are some tips for brides and grooms who are planning on getting a pre-wedding shoot done.
1. What is your personality like?
Are you a bubbly person, an extrovert who loves to laugh a lot and chat nineteen to the dozen, or are you an introvert who prefers to sit with your books and enjoy quiet moments with just yourself and your hubby? Are you a hopeless romantic at heart? Your photos should reflect your personality. So if you're a quirky, non-conforming kind of person, the type of location you choose would reflect that.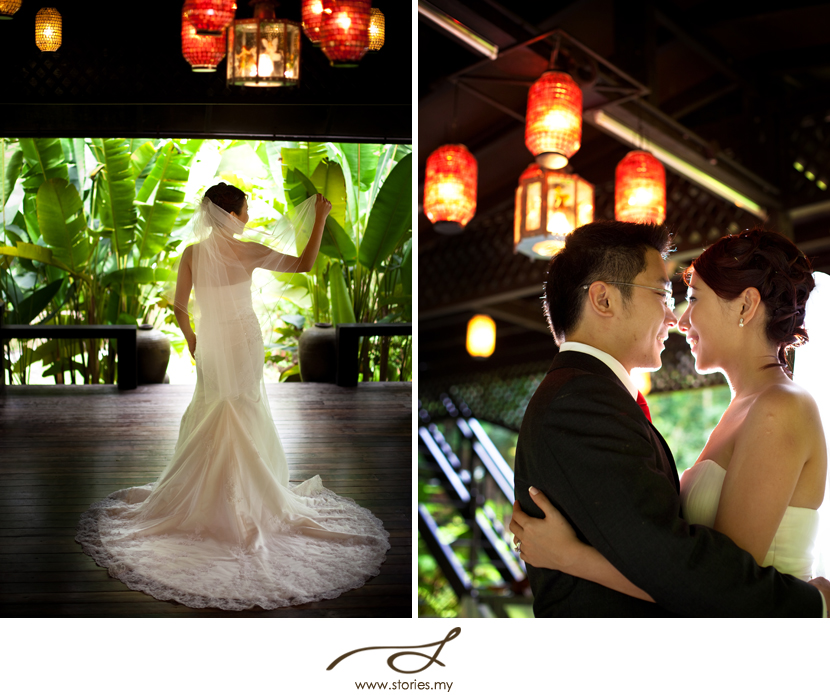 Simple and glamourous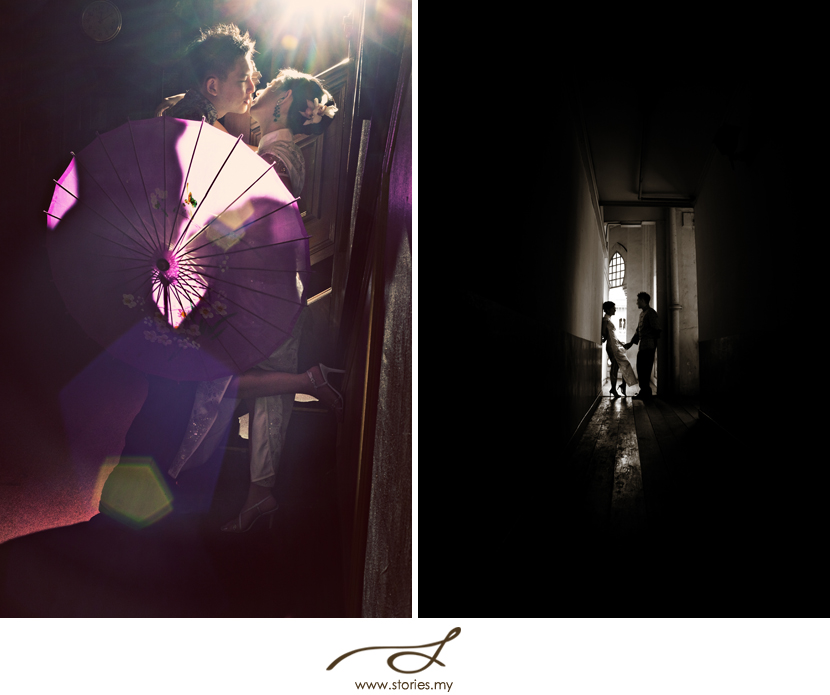 Dramatic and moody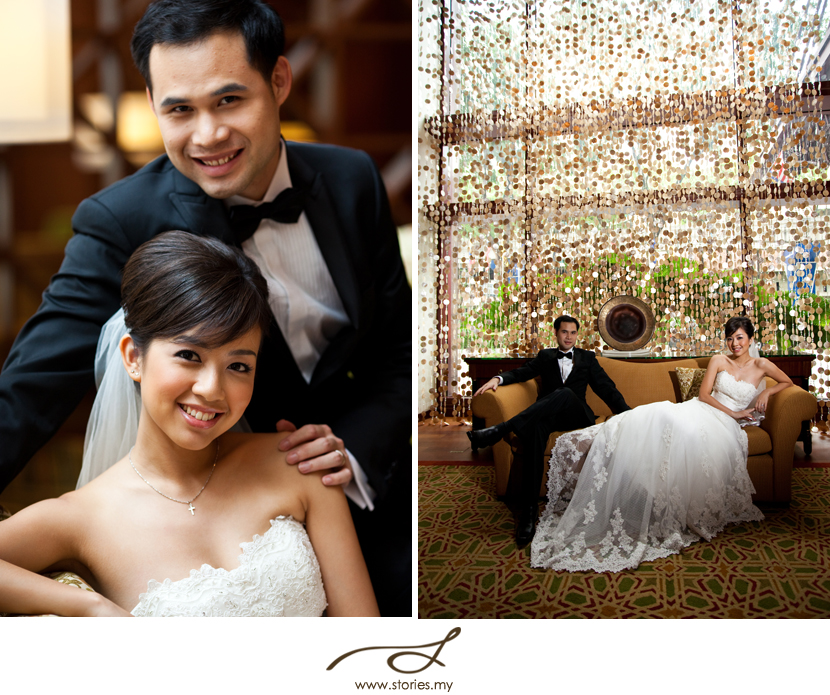 Classic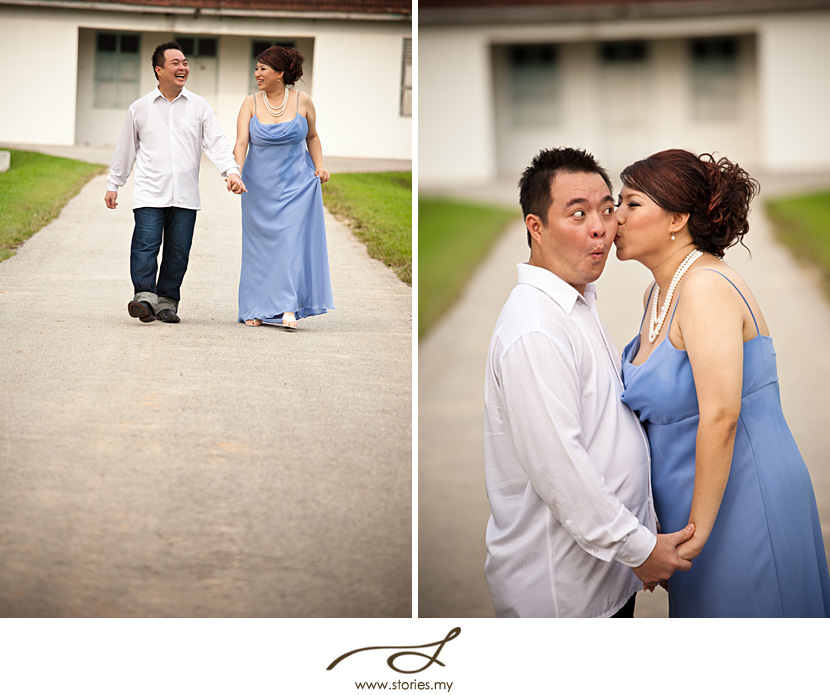 Just love to have fun!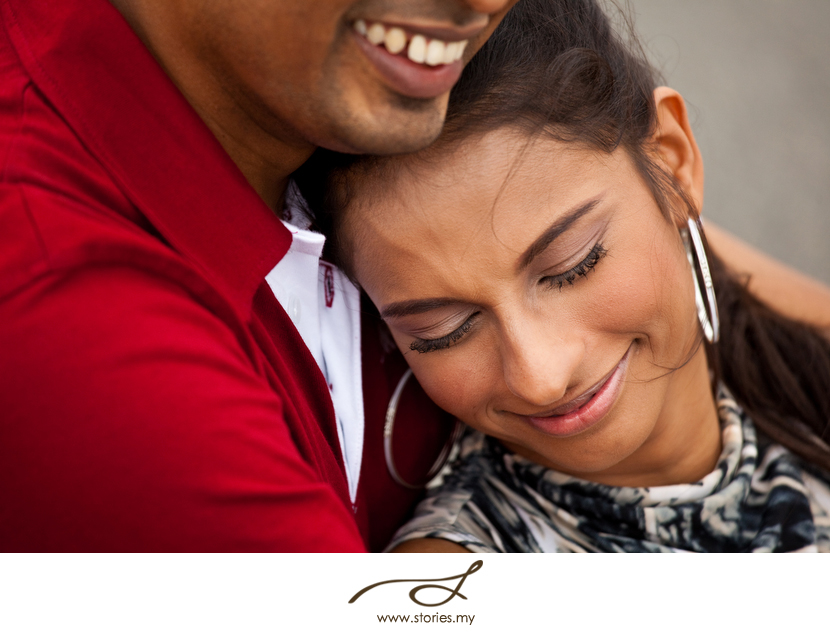 Simple contentment
2. What kind of images would you like to go home with?
If you are a person who loves nature and all things beautiful, you might not choose to go to an abandoned building for a shoot. Do you love images that are dramatic or prefer natural looking images? Are you a vintage type of girl (mostly the girls are the ones planning this!) who loves classic looking shots? Please communicate all of this to your photographer. It would be easier to narrow down the type of locations to go to.
Dramatic morning skies at a fishing village in Pangkor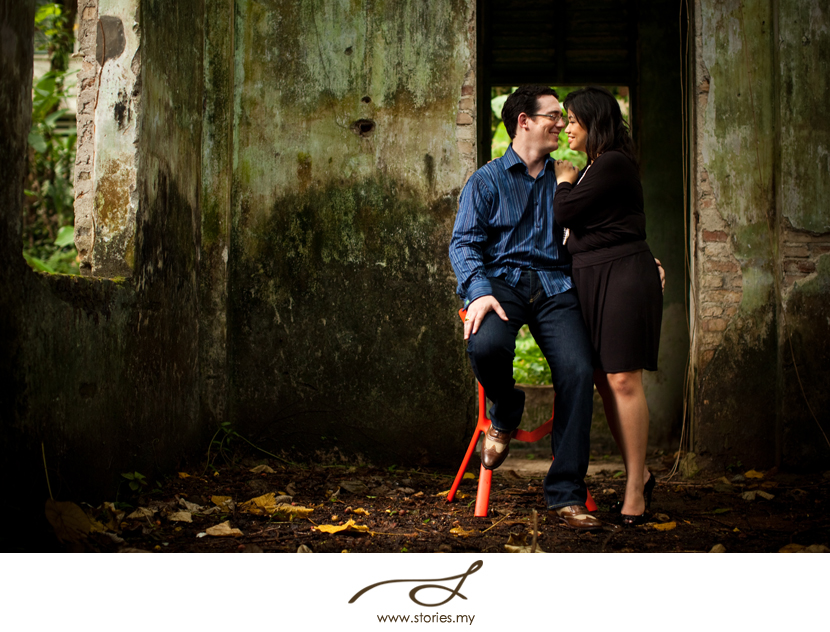 An abandoned house as a backdrop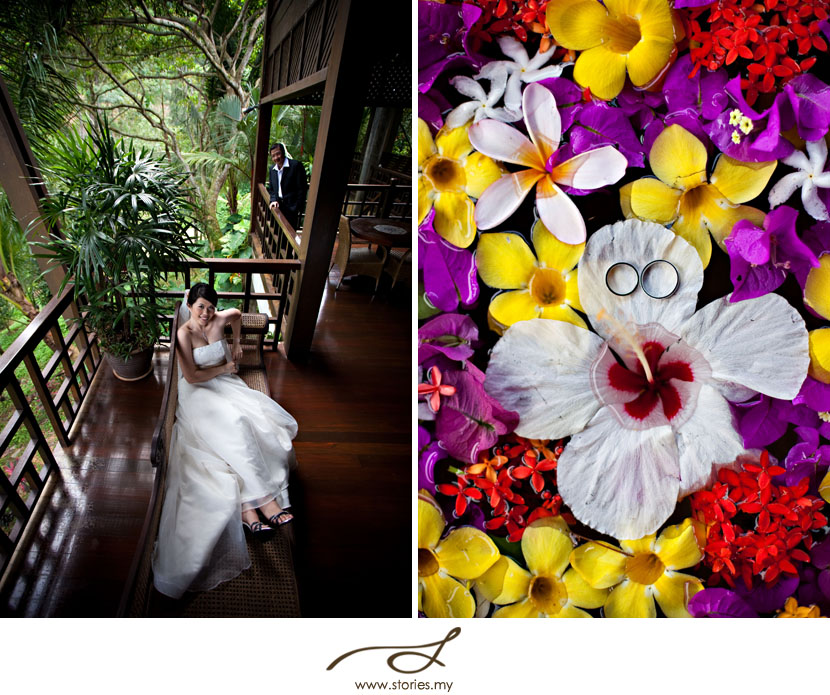 A beautiful, natural looking location that exudes romance
3. Coming up with a theme

If you have a theme in mind, that would help in your planning. For example, you might want to do a picnic theme in the park…and so you need to think of what kind of props to bring – a picnic basket, a mat, a bottle of wine, wine glasses, books, food or snacks, anything that you think fits the theme. If you have in mind a vintage Shanghai theme, then what are the types of items that you need to make your shots look interesting? Maybe an old luggage bag, or a very dainty purse that you can put a red hot lipstick in it, or a beautiful Chinese fan.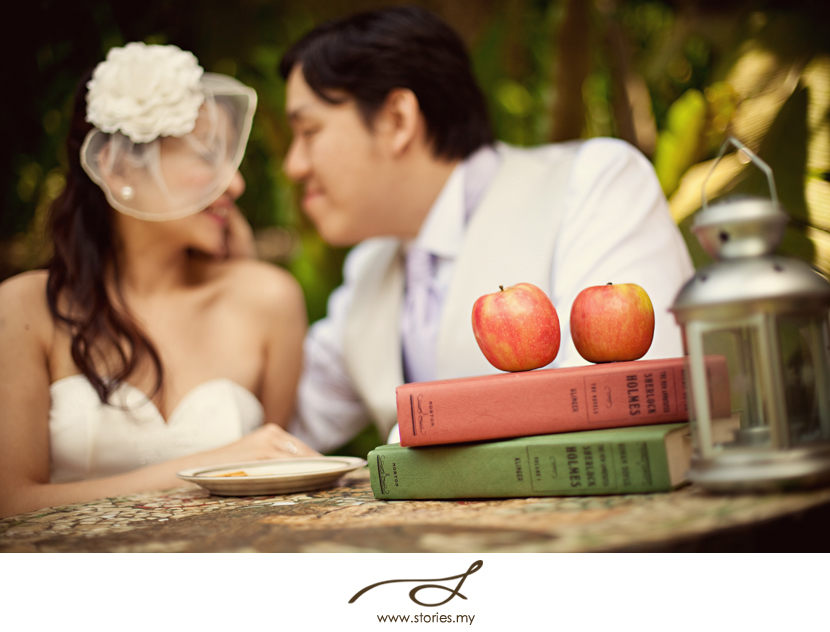 A picnic theme, props prepared by the couple
A vintage Shanghai theme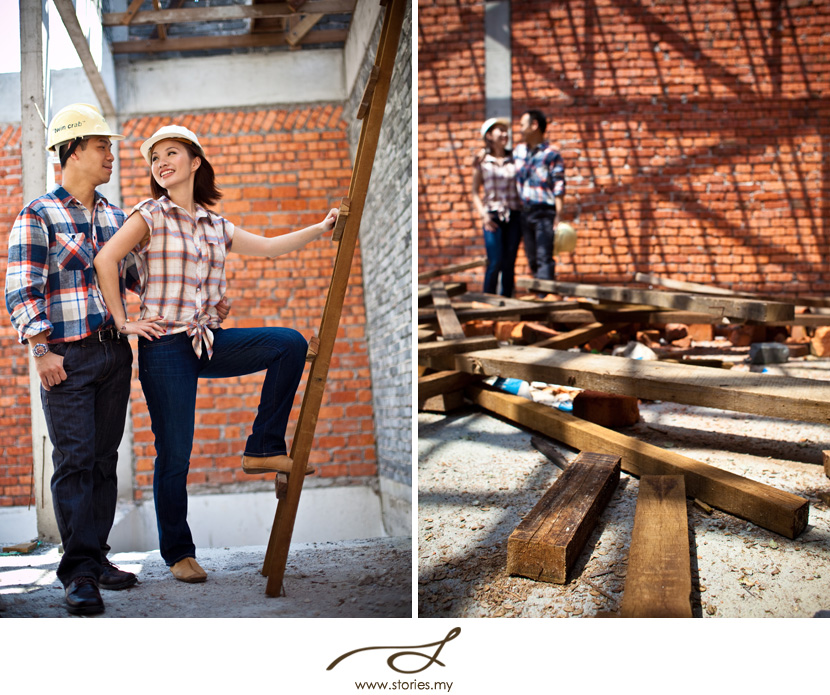 A Bob-the-builder theme – Ok I came up with that name, they just wanted to go to a construction site.
4. Does a particular location mean something to you?
Perhaps he proposed there. Or maybe that was where you went on your first date. Or your first holiday location together. It's always more meaningful to go to a place that holds a bit of history in your lives.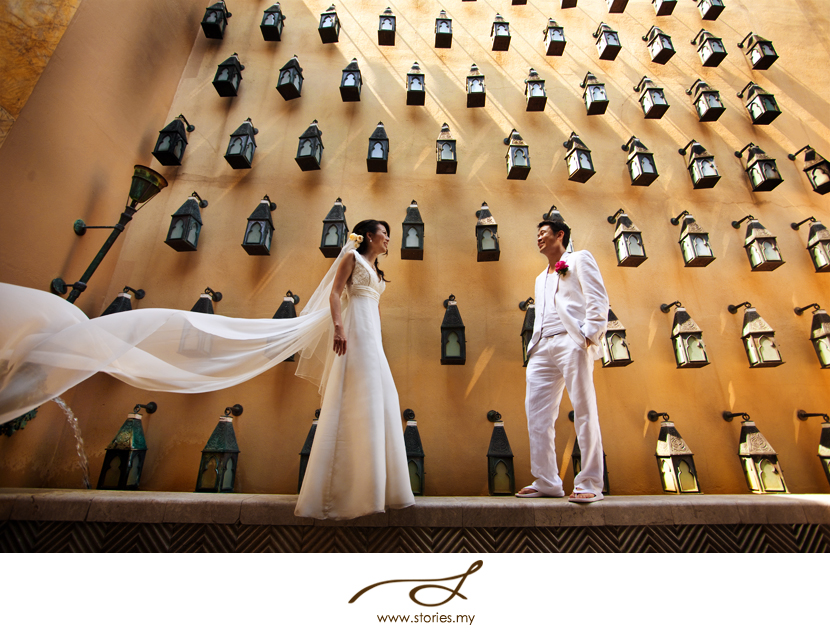 Portraits at Four Seasons Resort, Langkawi, where the couple got married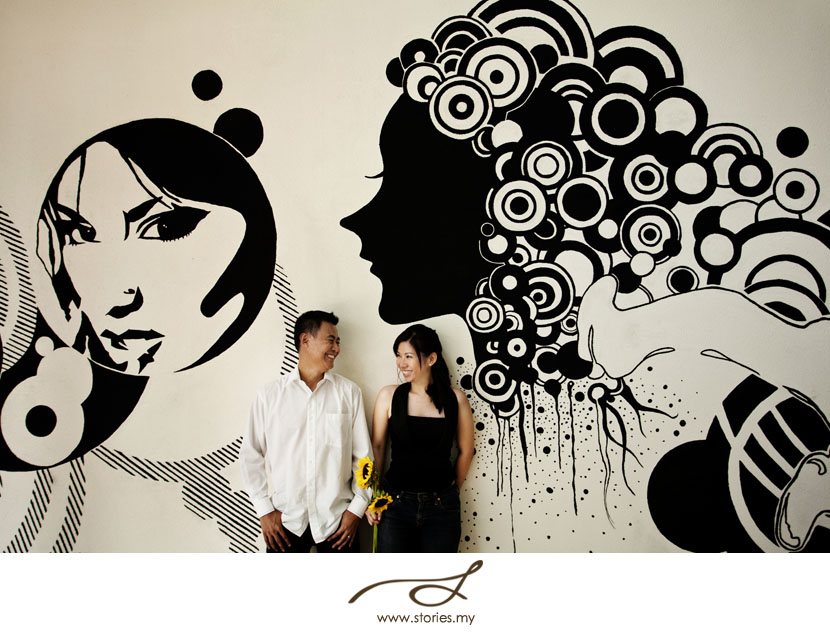 School of Art – He's a graphic designer
5. Or maybe you just want to find an overseas destination that looks awesome!
Budget is always an issue here. So planning wisely helps. Set aside a realistic amount if you want to do an overseas pre-wedding shoot. Maybe you are drawn to a particular country because you love the architecture of the place or the natural beauty of that land. Do some research on places that you love, and tell that to your photographer!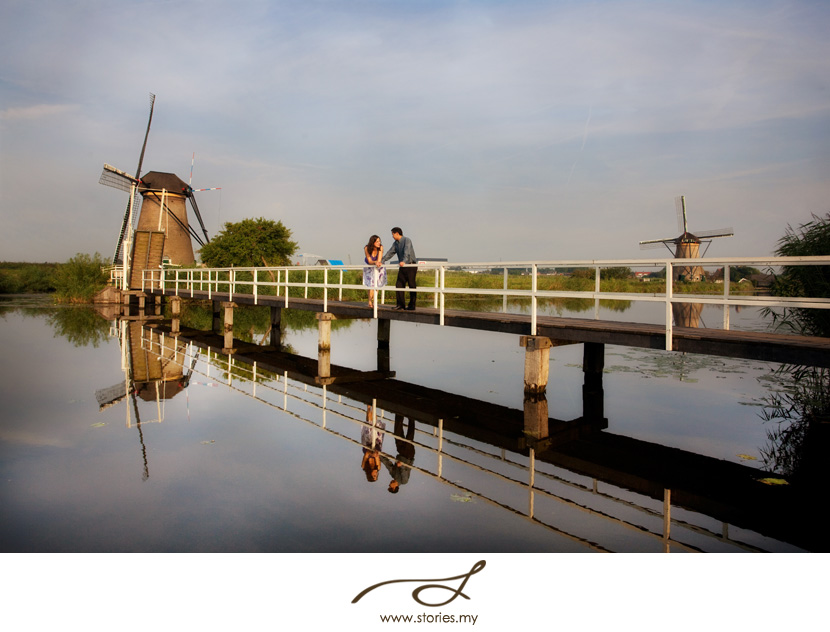 The windmills of Kinderdijk, Holland – UNESCO World Heritage site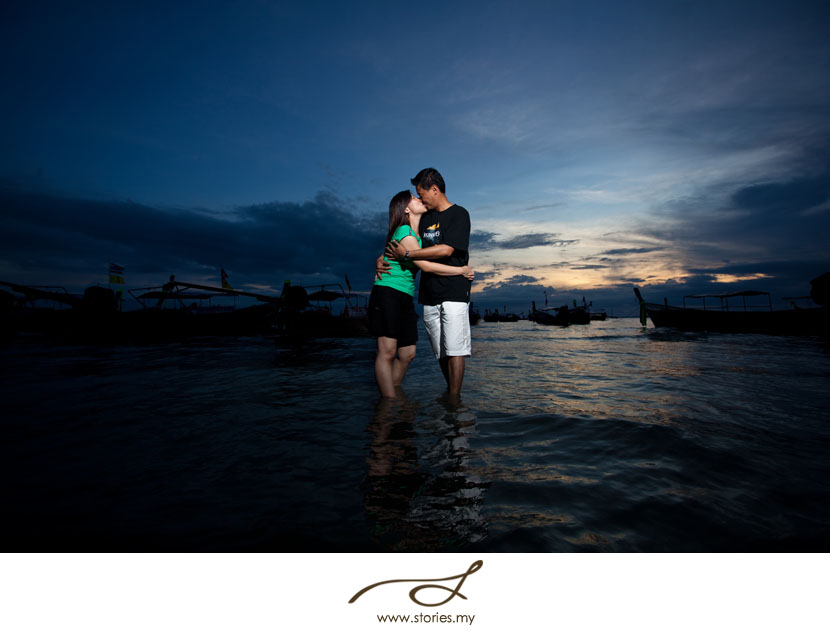 A post-wedding shoot while on honeymoon in Krabi, Thailand

6. Telling a story
You can also come up with other interesting ideas that tell YOUR story. For example, a recent client of mine (which I'll be sharing soon!) came up with the whole idea of play-acting to the lyrics on a particular song. They already knew that this was the song they wanted to use for their slideshow, and so we thought of actions to fit the lines for the song.
Another couple did a shoot where they shared their thoughts on what they love about each other. Or the differences between the both of them. This is done creatively through handwritten cards.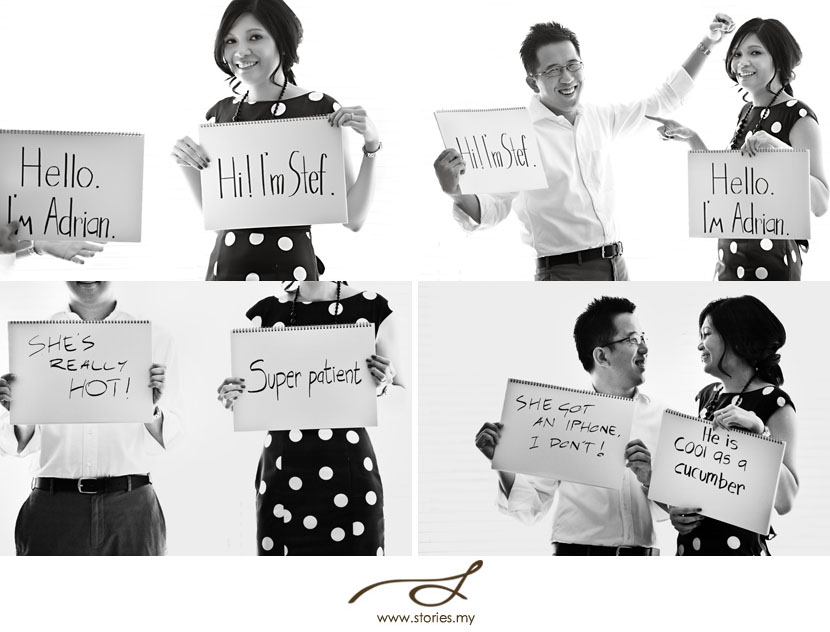 About each other…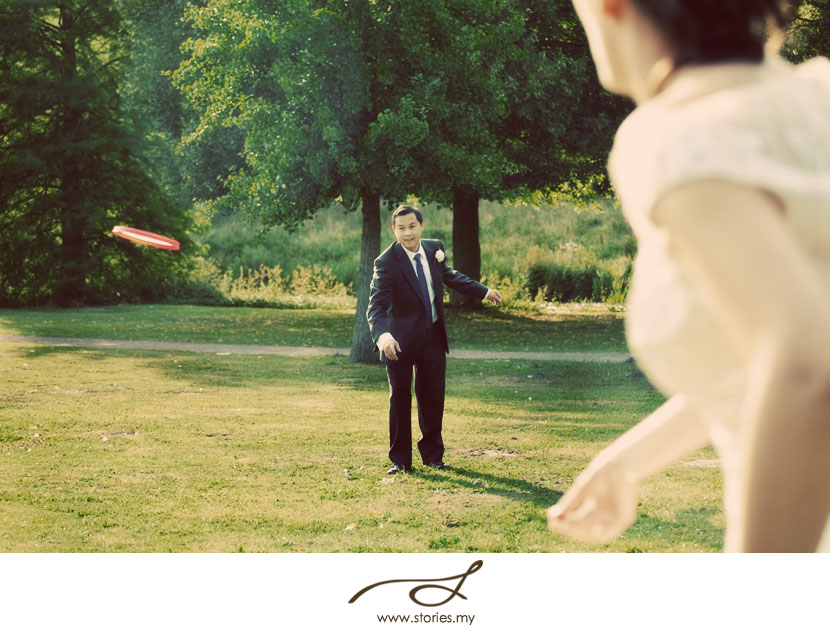 They fell in love playing frisbee at the park
7. Choose the time of day
Some locations look better in the morning than in the evening. I've been to the same location in the morning and evening and come up with completely different images. The direction of the sun illuminates locations differently at different times.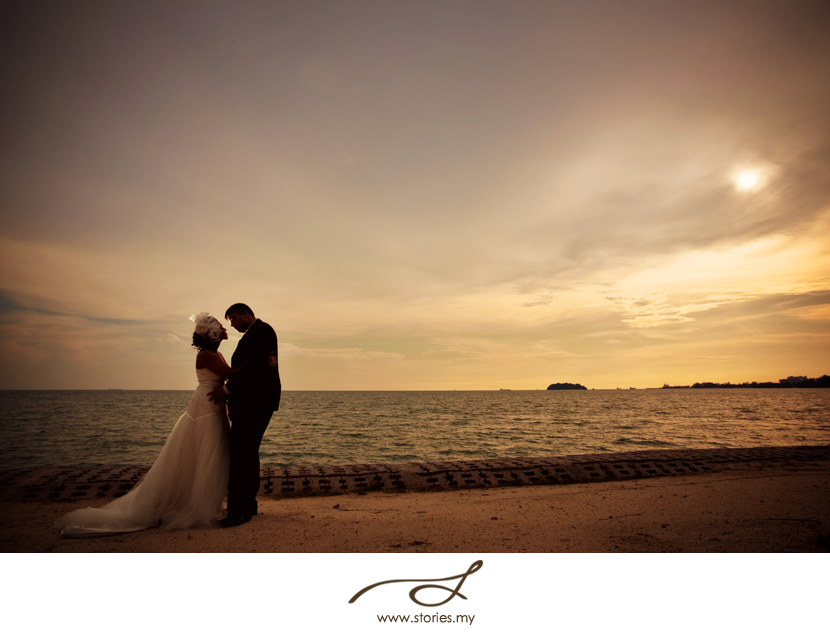 Sunset by the beach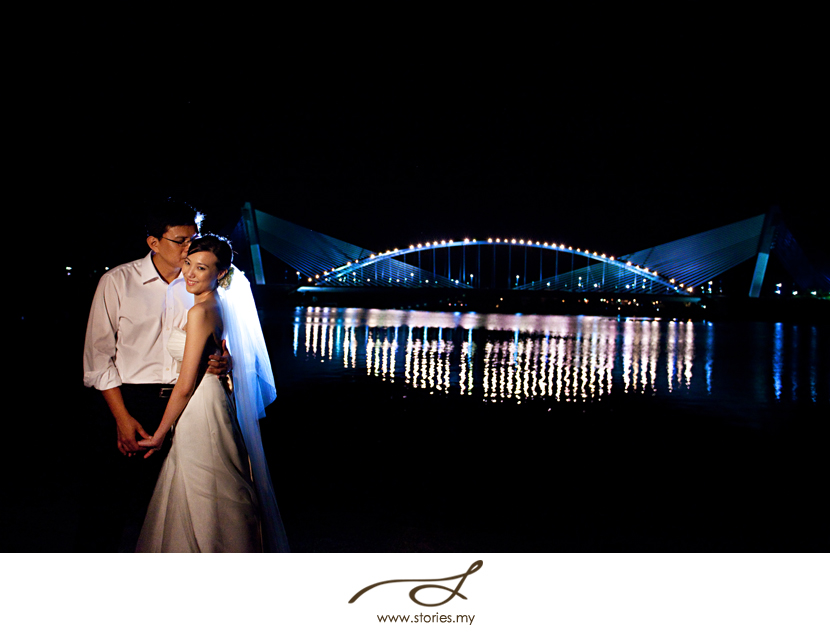 Putrajaya by night
So I hope that these tips help you in planning for your pre-wedding shoot. Do share your experiences here by filling up the comments section if you have any other tips that are helpful to other brides and grooms!