Photographers: Grace & Mark
Wedding Highlight Videography: Alex
Hair & Make Up: Remy Ngon
Wedding Gown Boutique: Neoromantic
Cheongsam: Jason Yek
Guy's Suit: Lord's Tailor
Wedding Planner: James Kon
Dinner Reception: Crowne Plaza Mutiara Hotel, KL
Decoration: Favors Essence
Since they were teenagers, Hun Young had his eyes on Ju Yee. She's that pretty girl in school whose smile and laughter captivated him. In that school hall, as Ju Yee played table tennis with her friends, Hun Young could not stop thinking about how she stood out in that crowd. She thought he was cute, but as with all teenagers, the definition of cute is rather ugly but adorable.
Luckily for Hun Young, Ju Yee's perception of him changed over time and soon, they started going out. His first impression of her as a tomboy was quickly crushed…and now, many years later… they are married!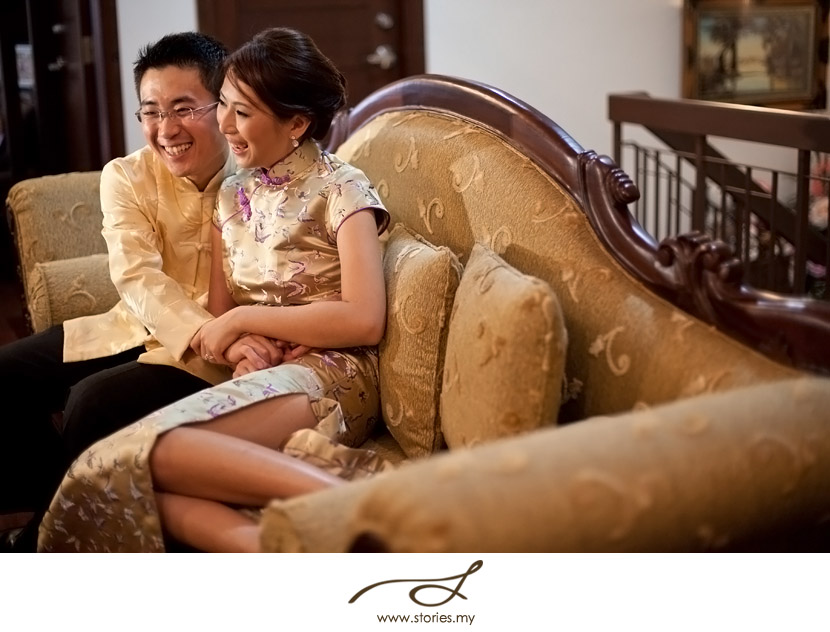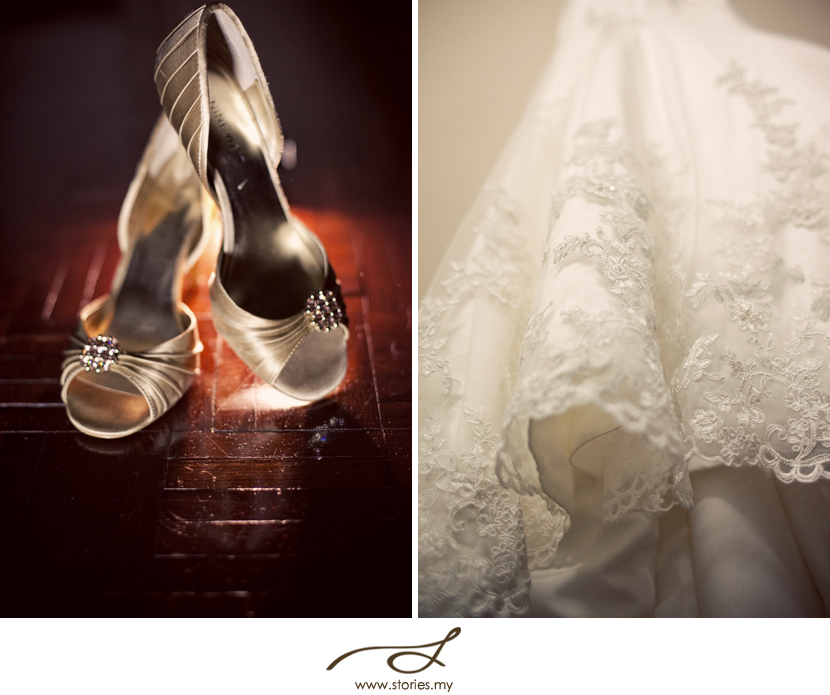 In my eyes, Ju Yee looks gorgeous. I cannot imagine her in short hair and behaving like a tomboy! I had the privilege of shooting their pre-wedding photos as well in Dusun Garden Fairies, so if you'd like to have a look at the photos, click here.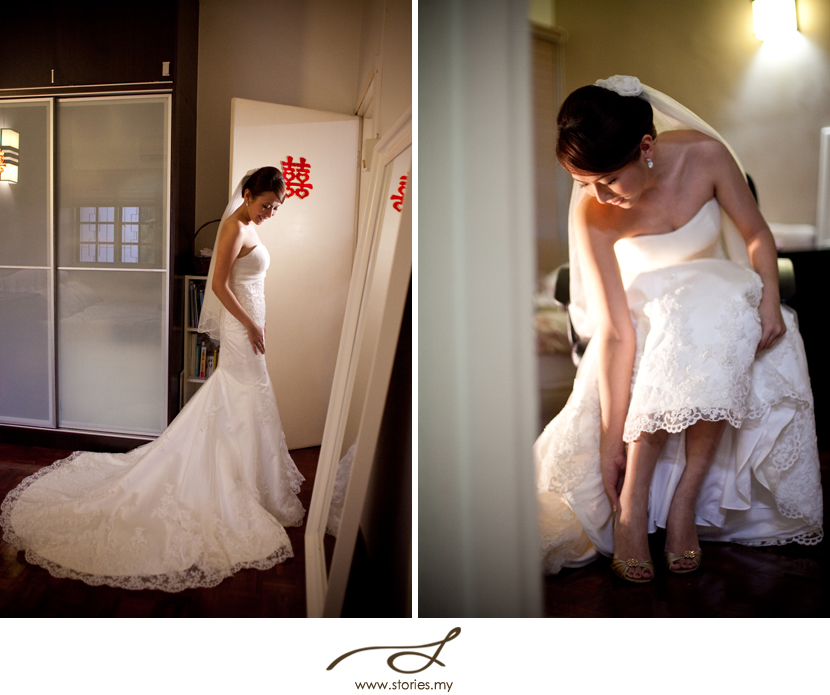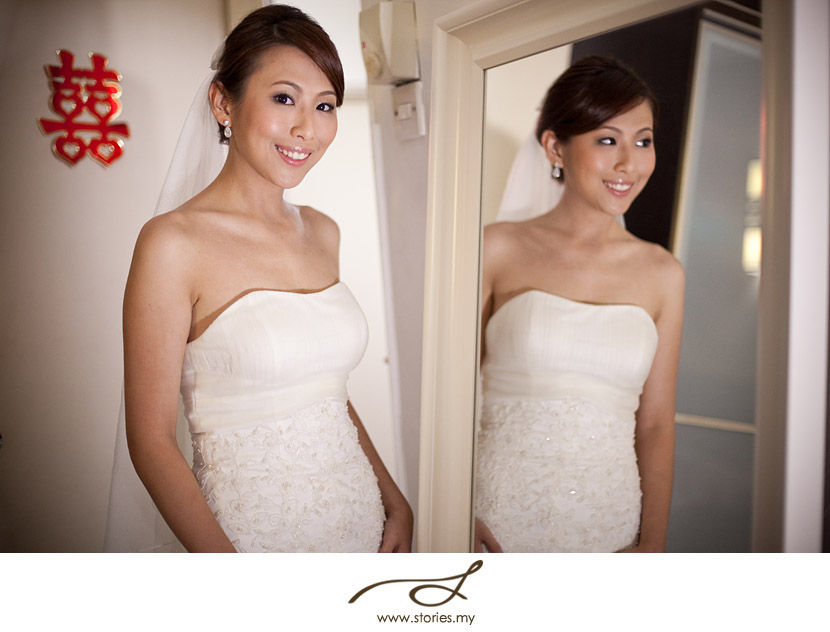 The cheering squad of heng tais.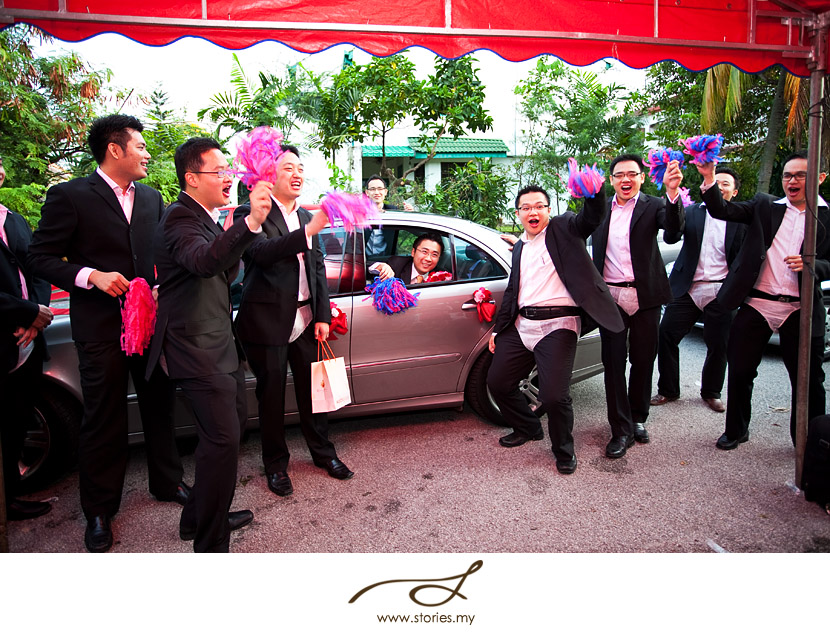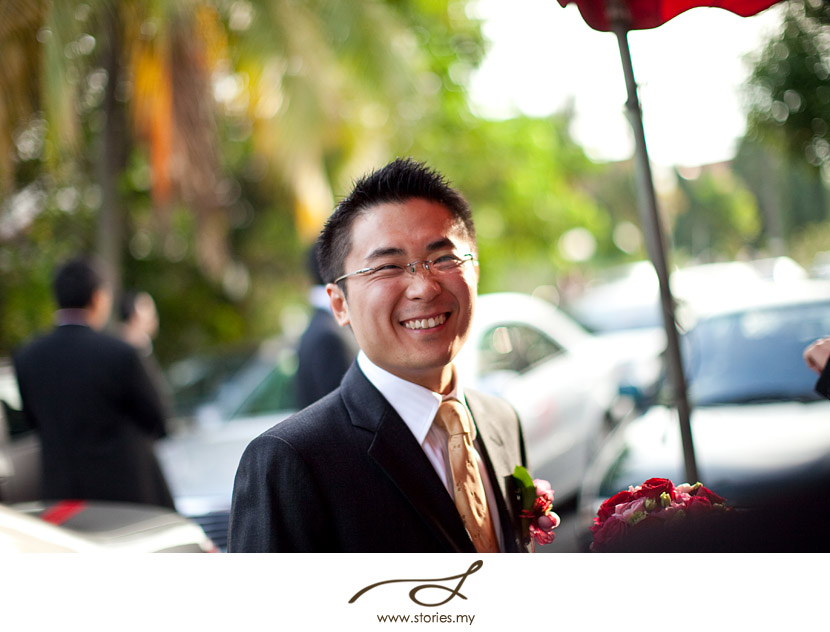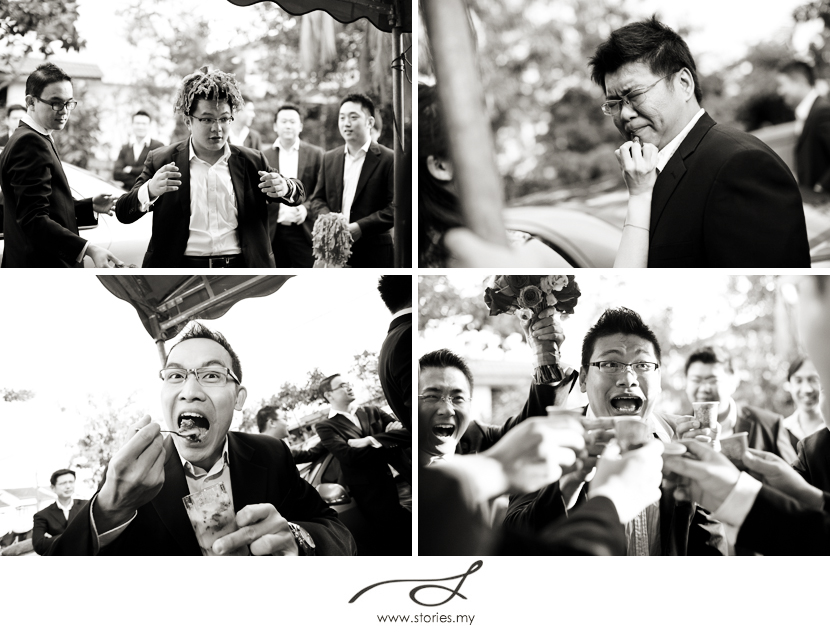 Hun Young really excited to be married!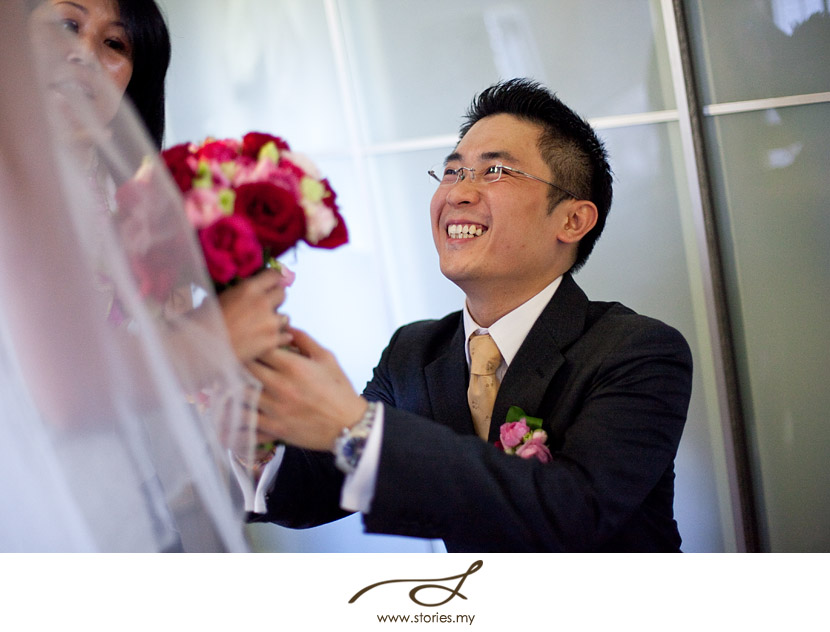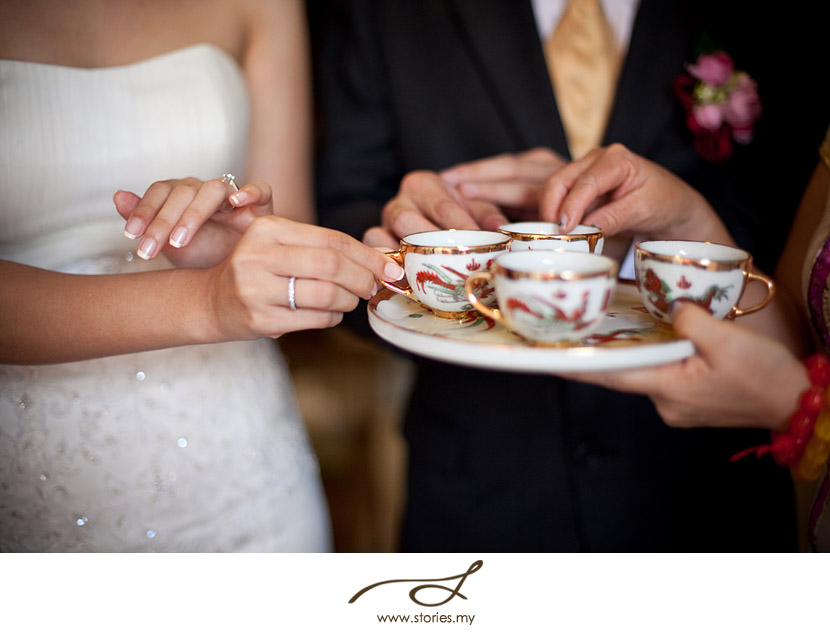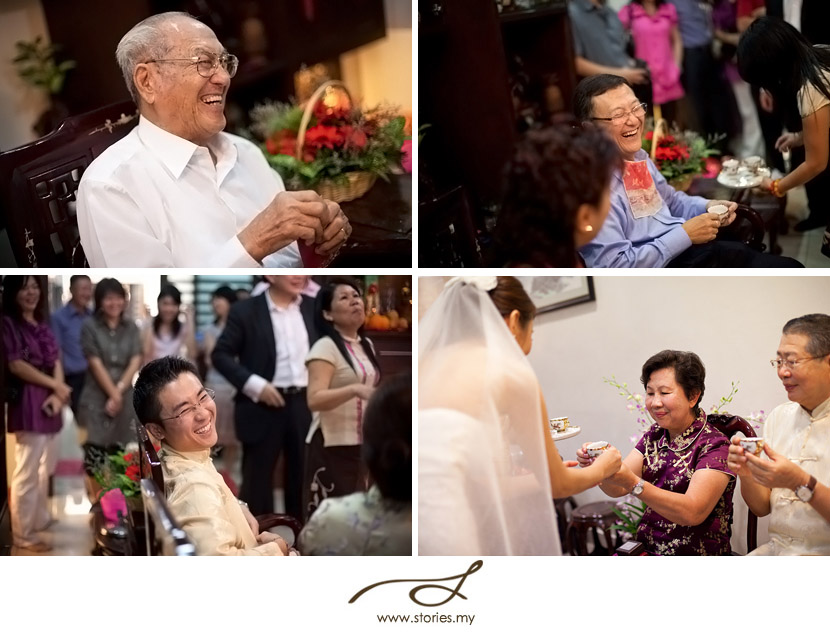 The gorgeous chee muis.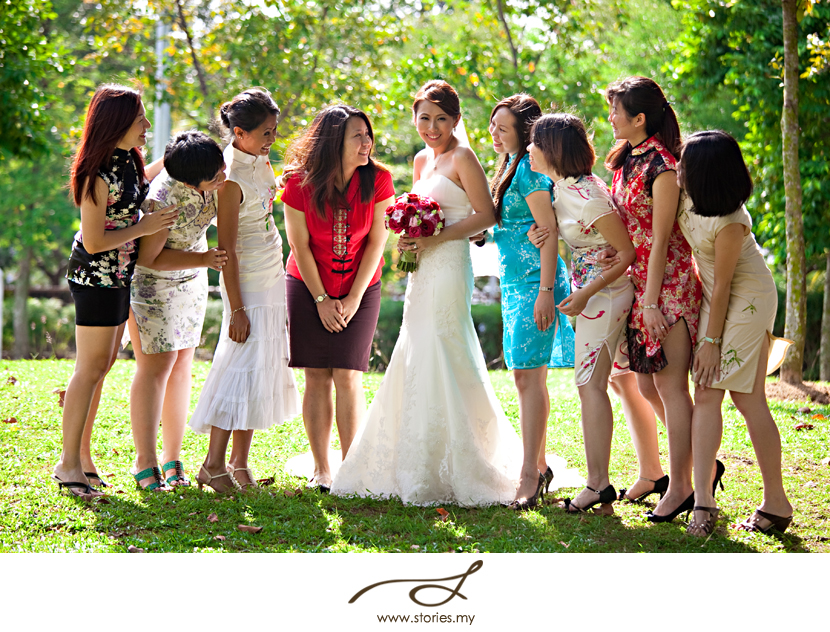 Halfway through our portrait session, this cat decided to saunter over and sit down directly in front of Ju Yee. I guess he knew who to go for!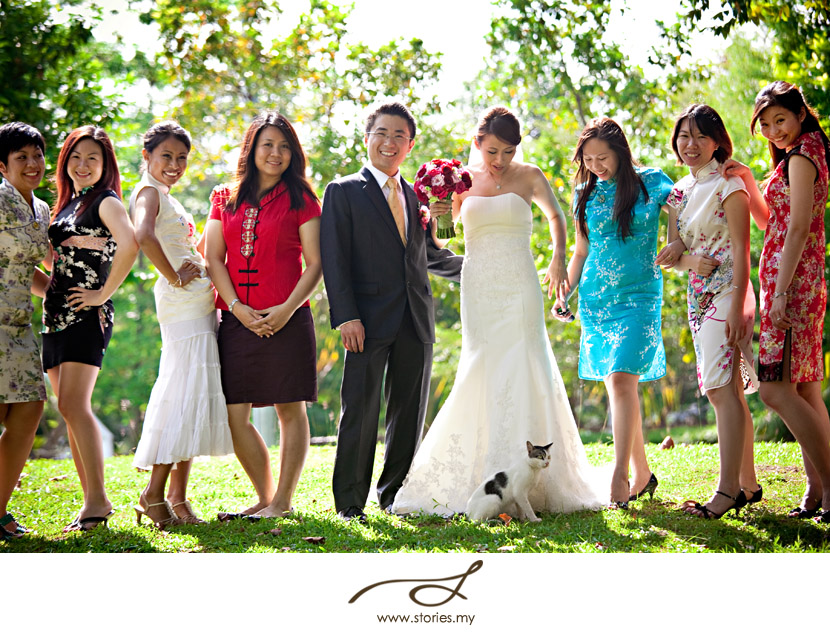 Uh, spot the cat below.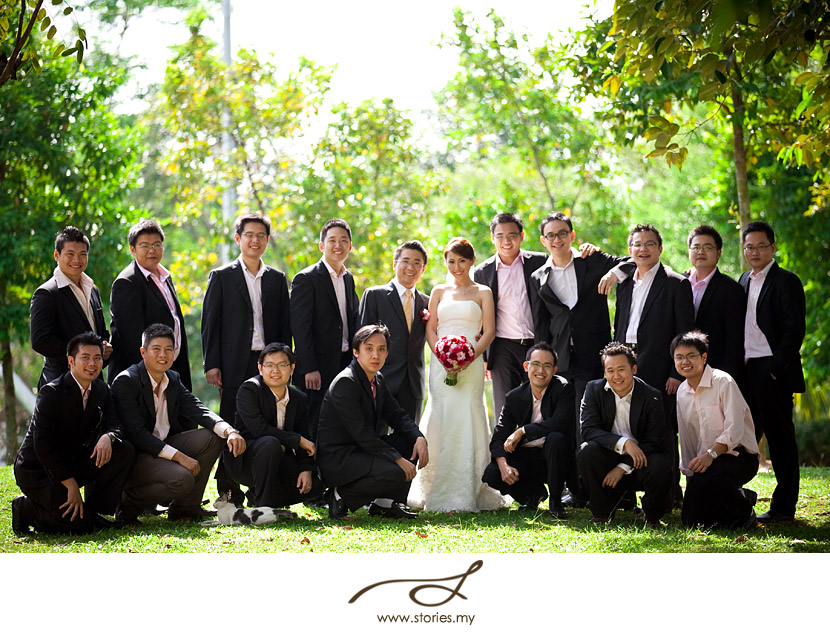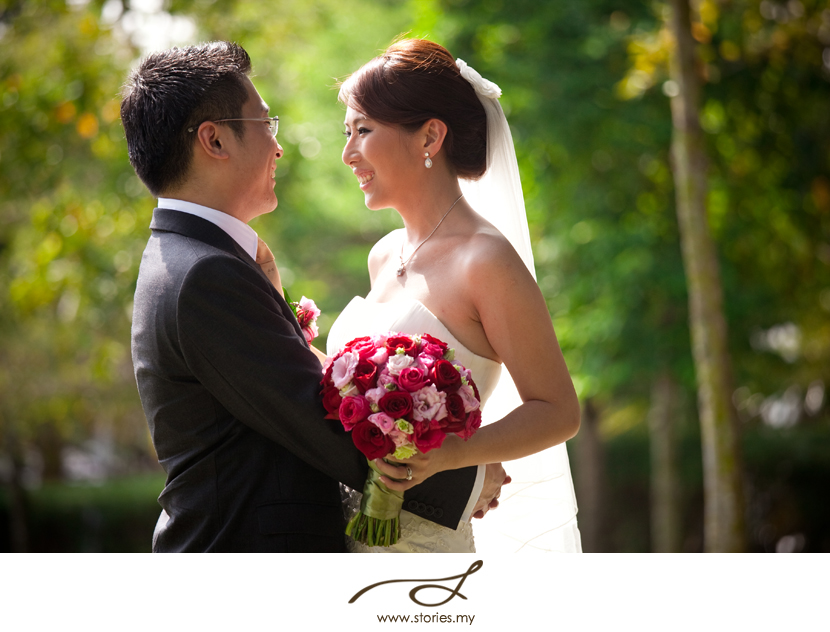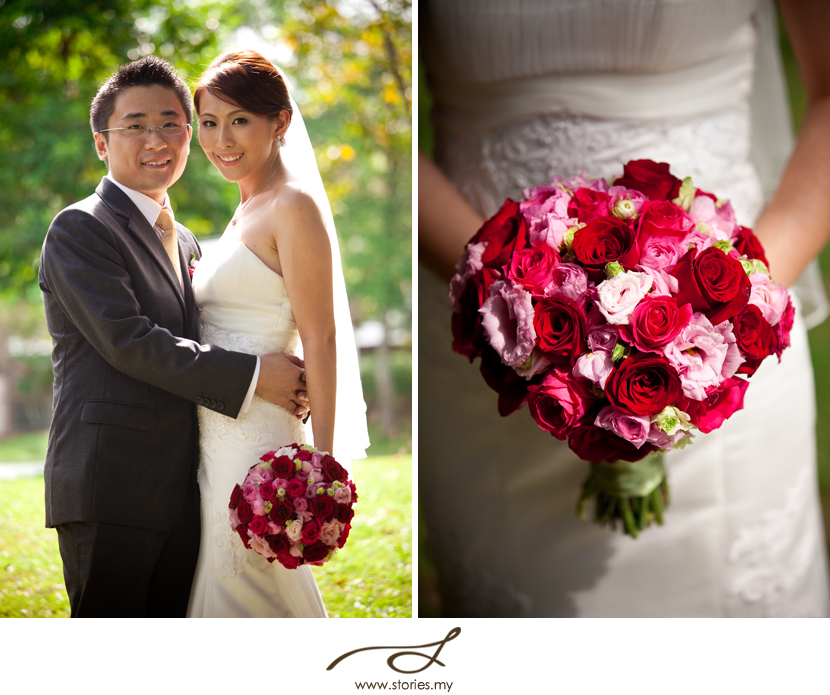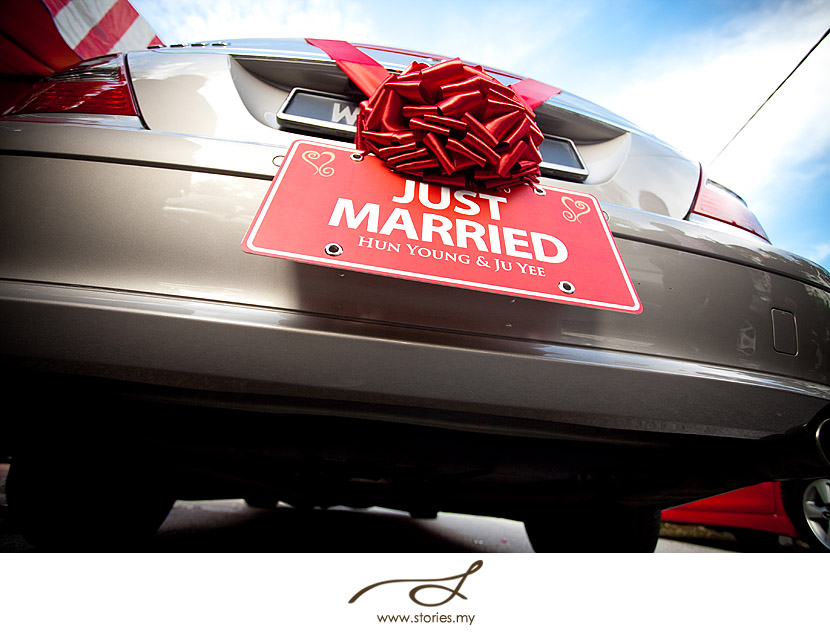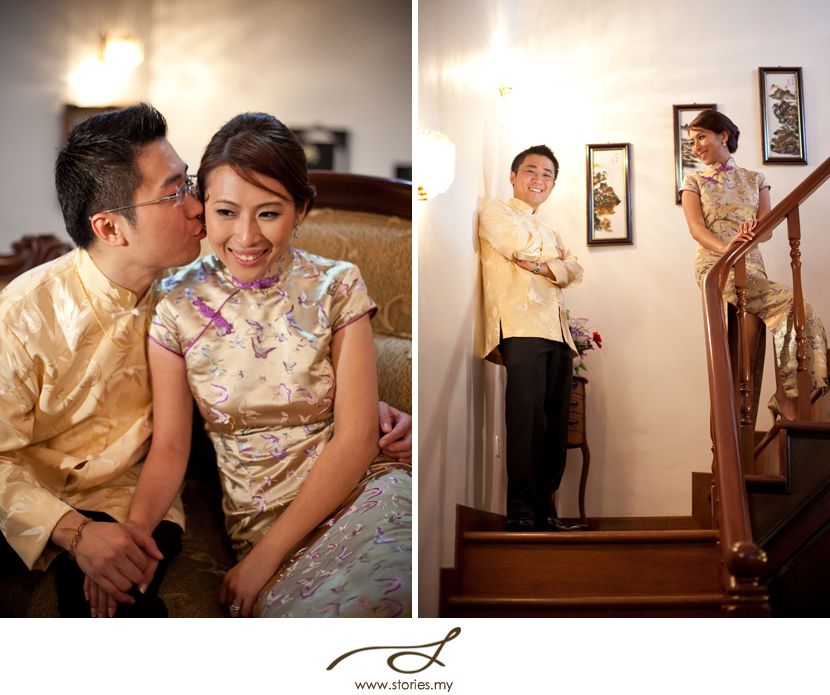 You know that Hun Young and Ju Yee pay lots of attention to detail when you see the elaborate decorations for their dinner reception! The beautiful deco was done by Favors Essence. I love the wedding favors that they gave out to guests – the little bell that's in the bottom right corner of this shot!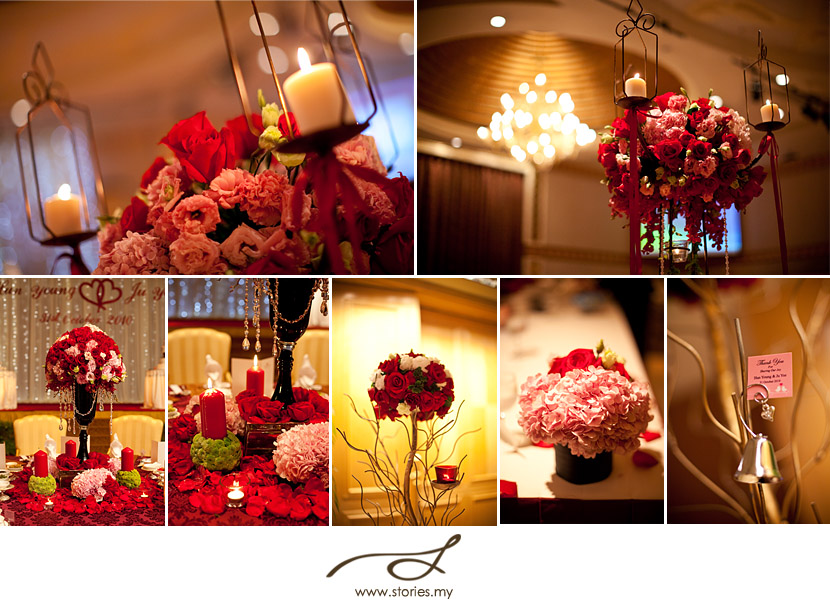 They had this gorgeous signing table prepared for guests to leave a message in their guestbook and also view the pre-wedding photos.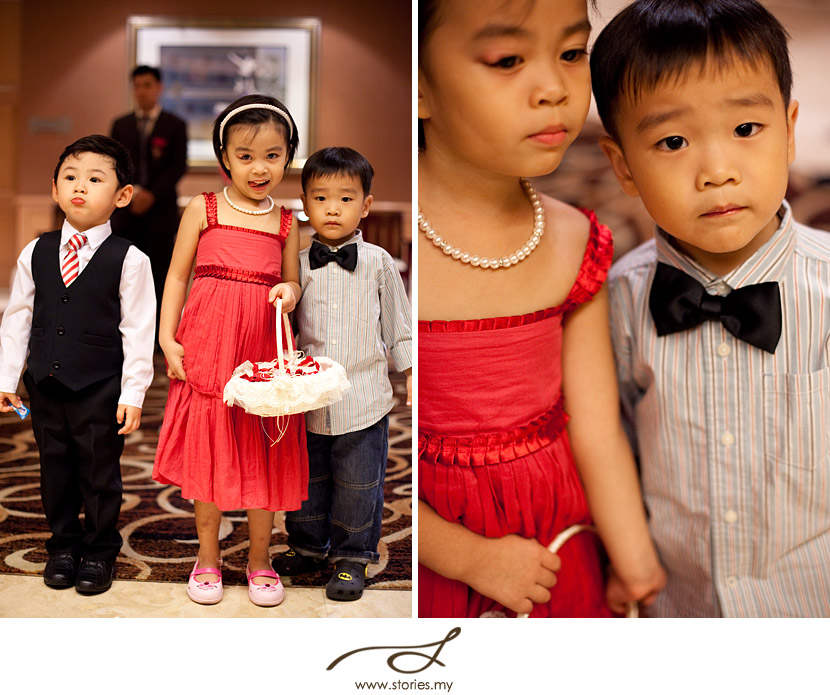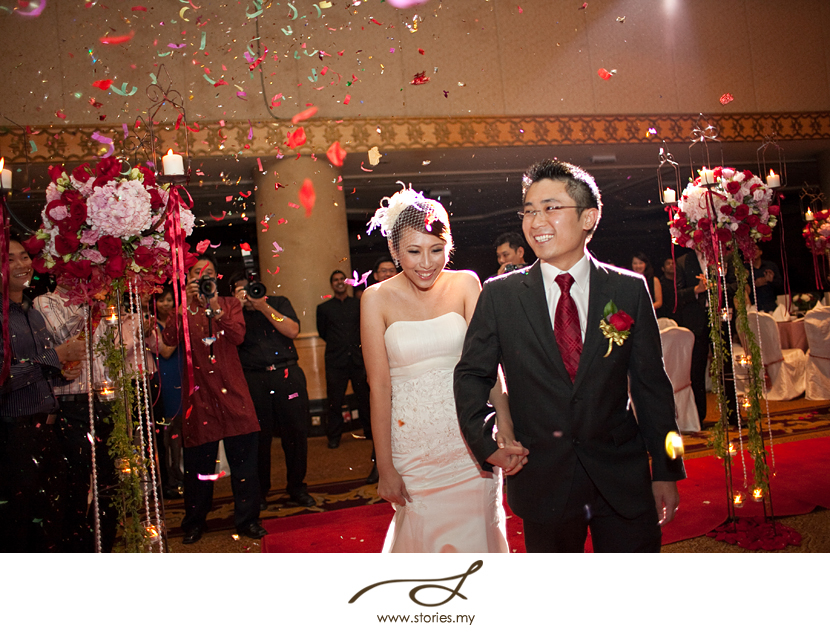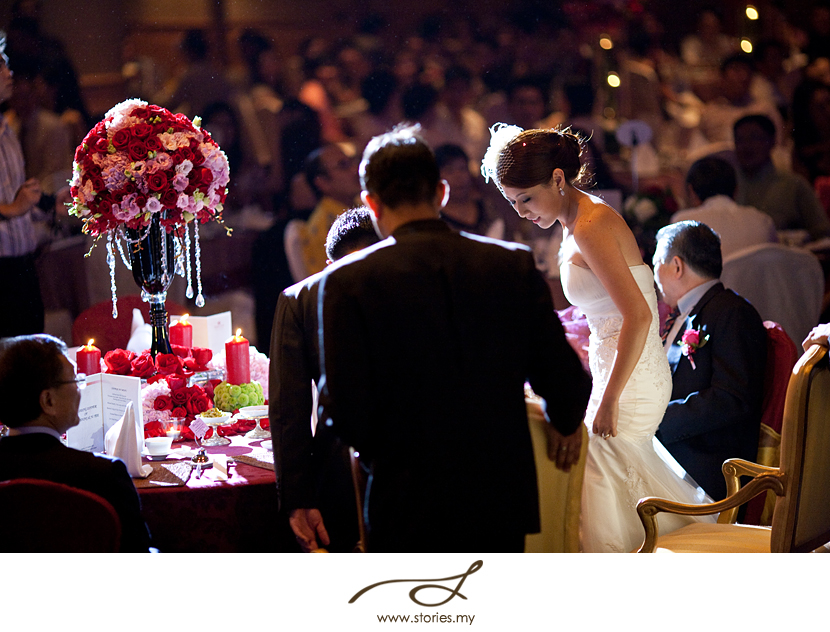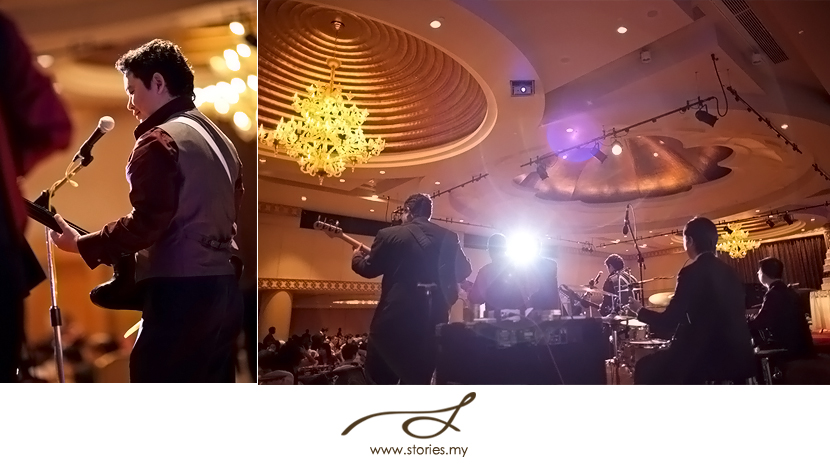 The amazing ceiling of the Crowne Plaza ballroom.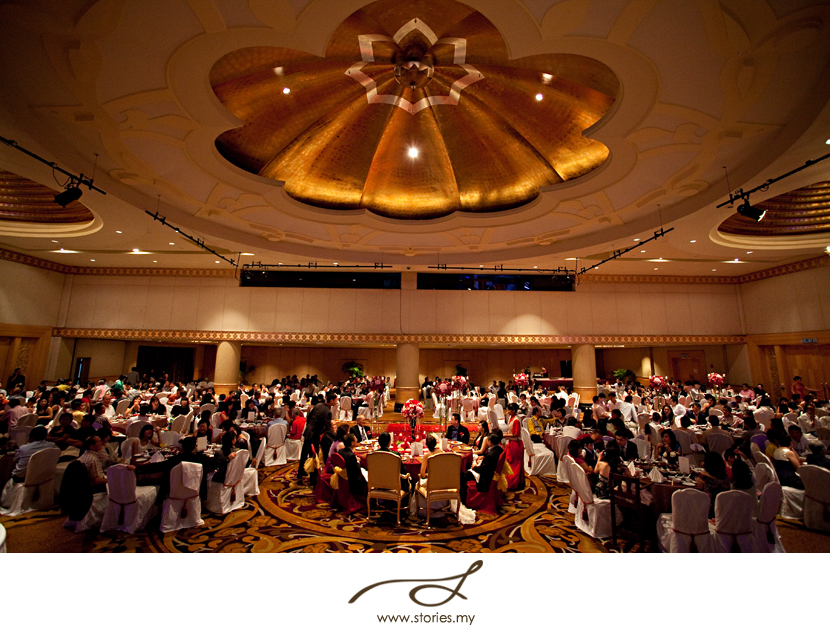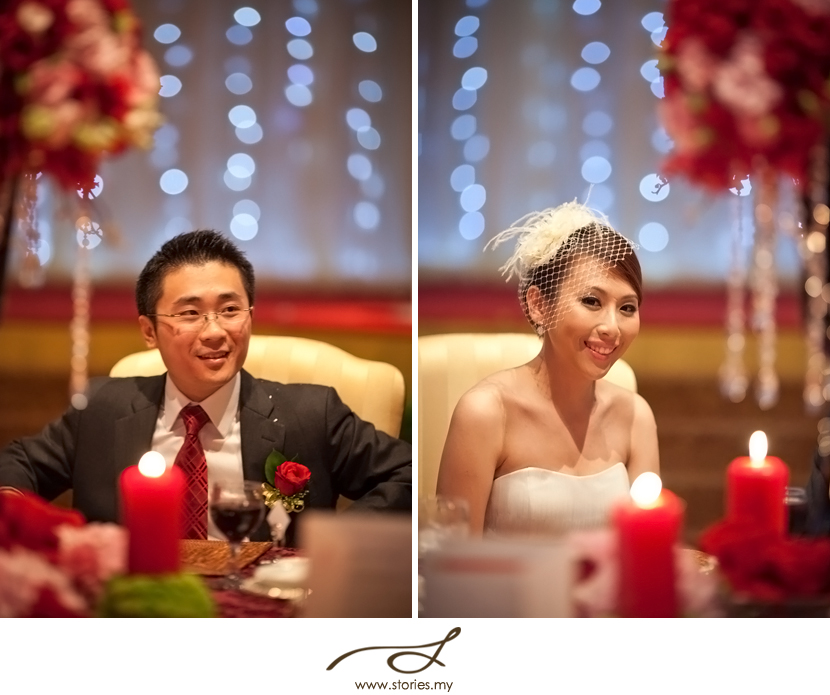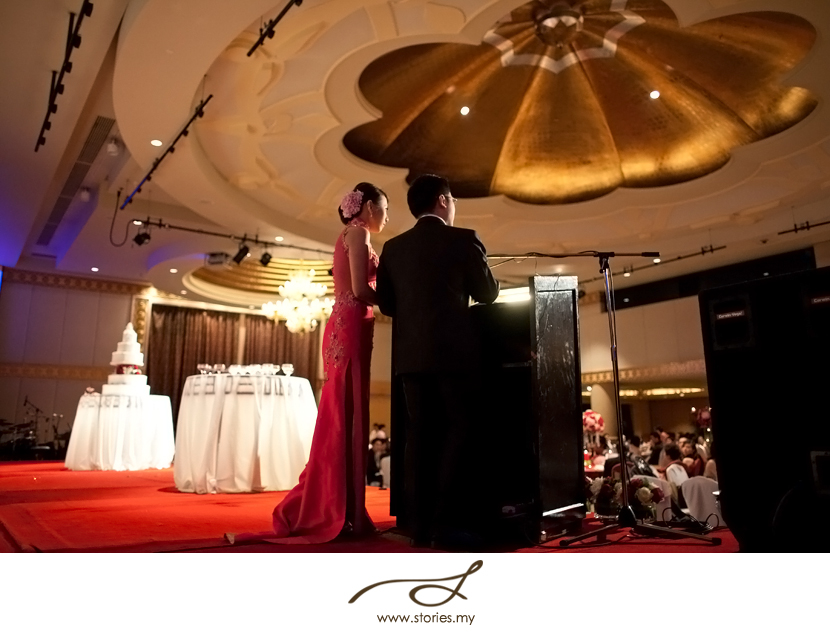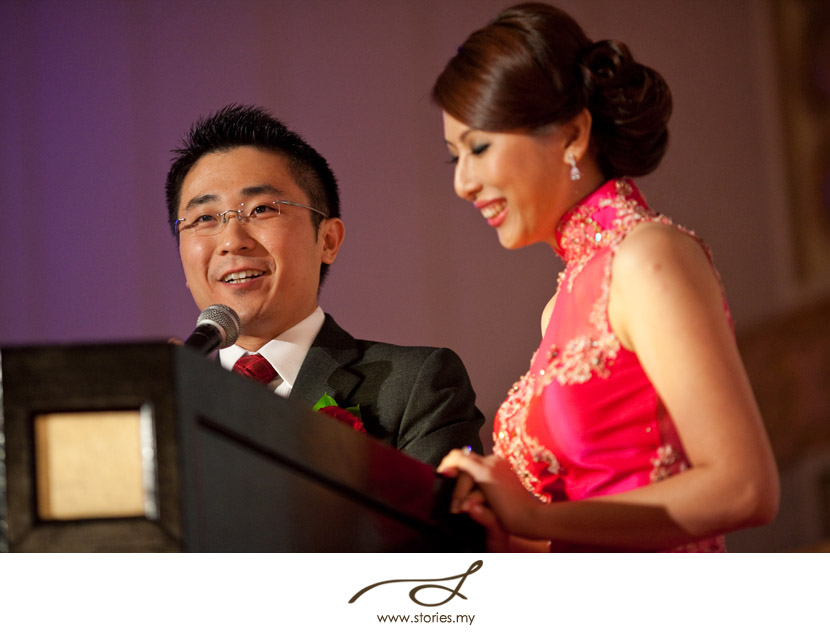 I enjoyed myself at this wedding and also during their pre-wedding shoot. You know, it's really wonderful that after an event like this, you can call your clients friends. Hun Young and Ju Yee always treated us so well and made us feel as if we have known each other for years! Thank you for the friendship, lots of love and hugs from the team!