Photographers: Grace & Johan, assisted by Weiming
I am still reeling from the excitement of this wedding. From the beautiful akad nikah in the heart of KL to the spectacular beaches of Langkawi, Nathan and Ayu's wedding was definitely a memorable one. Our relationship started over the phone when Nathan called me months ago to make a booking for their wedding. A year ago, I had photographed Amy and Stuart's wedding, where Nathan and Ayu were guests. They loved our photos from Amy and Stuart's wedding, so with a phone call, we were booked for their wedding! Some time after that, I met Nathan and Ayu at their condo in the heart of KL… with the gorgeous view of KLCC from their living room!
They struck me as a very friendly couple. Instantly, I knew that Nathan is a really organized person… because he gave me their wedding program months before the actual wedding day!
Nathan first laid eyes on Ayu on his first day at work in May 2008. He had traveled halfway across the world from UK to work in Malaysia. She was assisting his manager giving the onboarding briefing for new staff. He thought she was gorgeous… but little did he know, that she thought the same of him that day! Months passed by… and their work relationship changed to a more casual one when they started playing futsal together a couple of times. That August, Ayu asked Nathan out casually as he wanted to experience the youth clubbing scene in KL.
The 8th of August 2008 was the starting point of their courtship… and eventually, their love for each other grew deeper and stronger till it led to Nathan's proposal to Ayu on Valentine's day 2010 in Krabi.
I have heaps of photos to share from this wedding, so it'll have to be spread across a few blog posts! The first part is the akad nikah or Muslim solemnization ceremony in KL. By the way, you have to watch their slideshow at the end of this post. The music chosen by Nathan and Ayu works so beautifully with the images!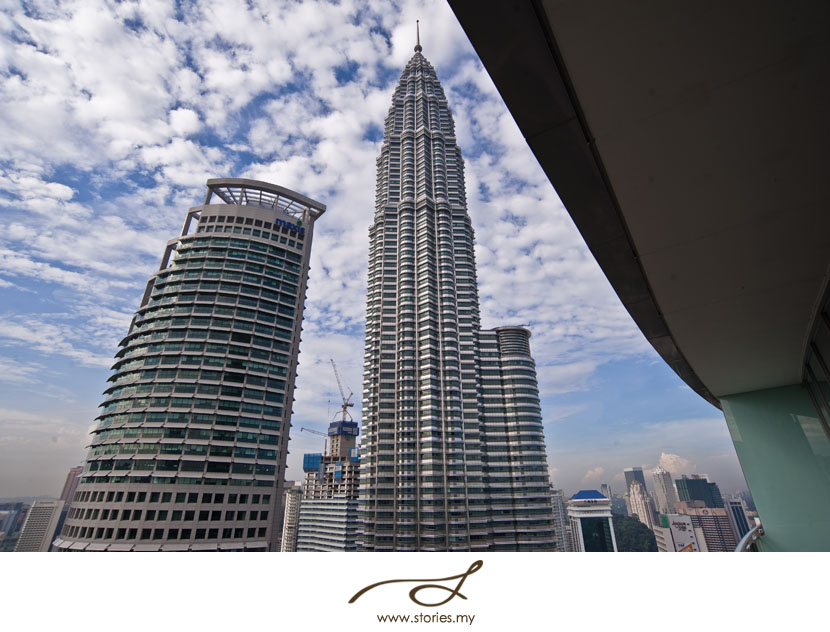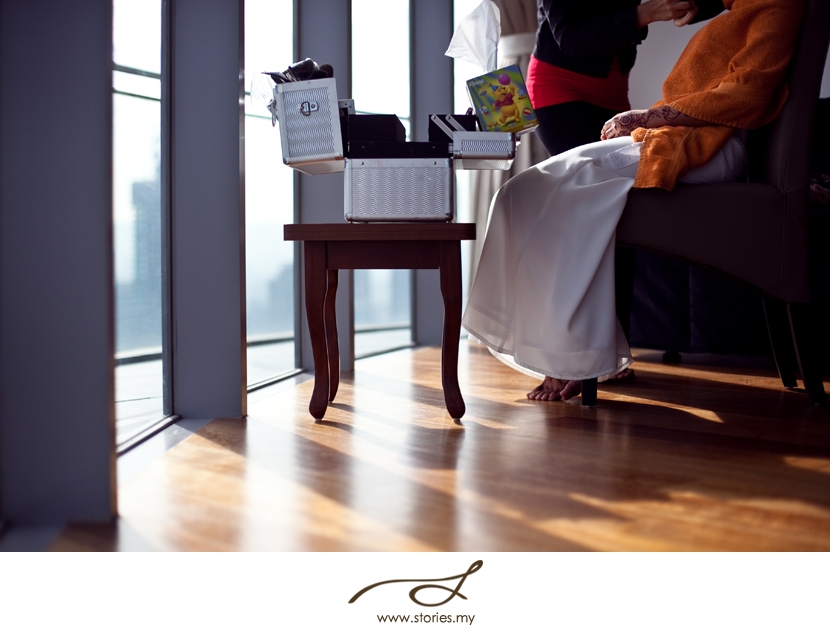 The groomsmen flew in all the way from UK to attend the wedding. I love how everyone got dressed in the same baju Melayu.
Ayu on the left looking so gorgeous… and Nathan looking smashing too!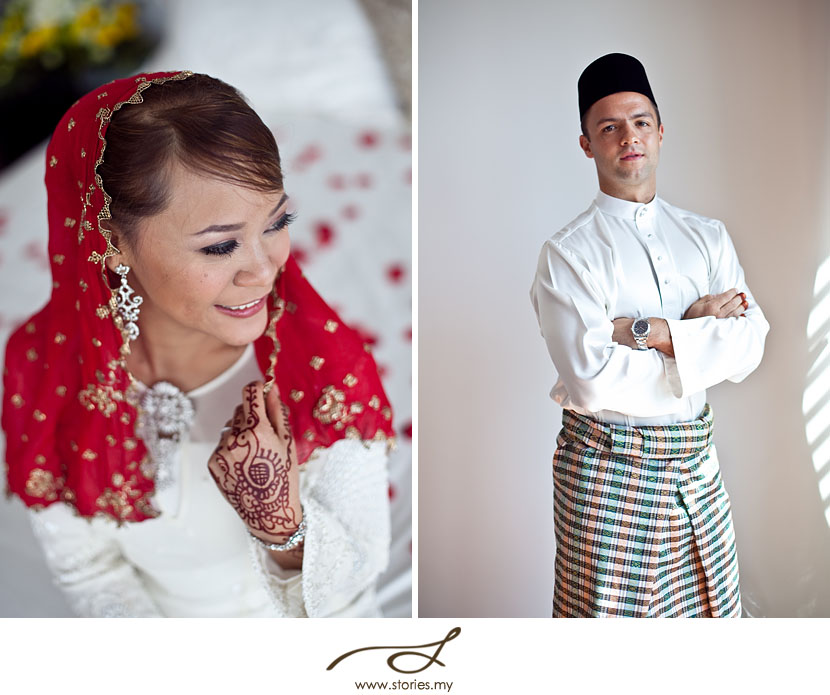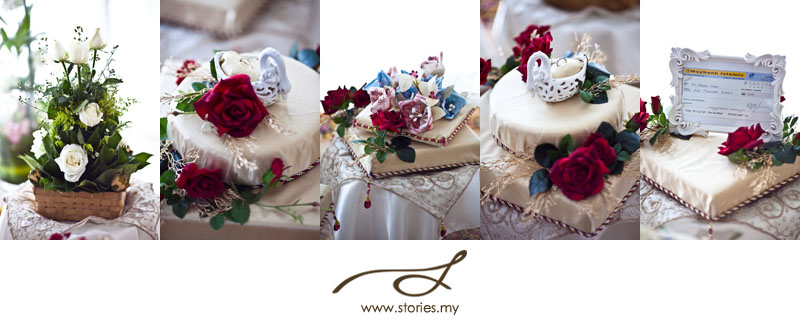 The men and women below look so amazing in these traditional outfits! Both group photos were taken by Johan.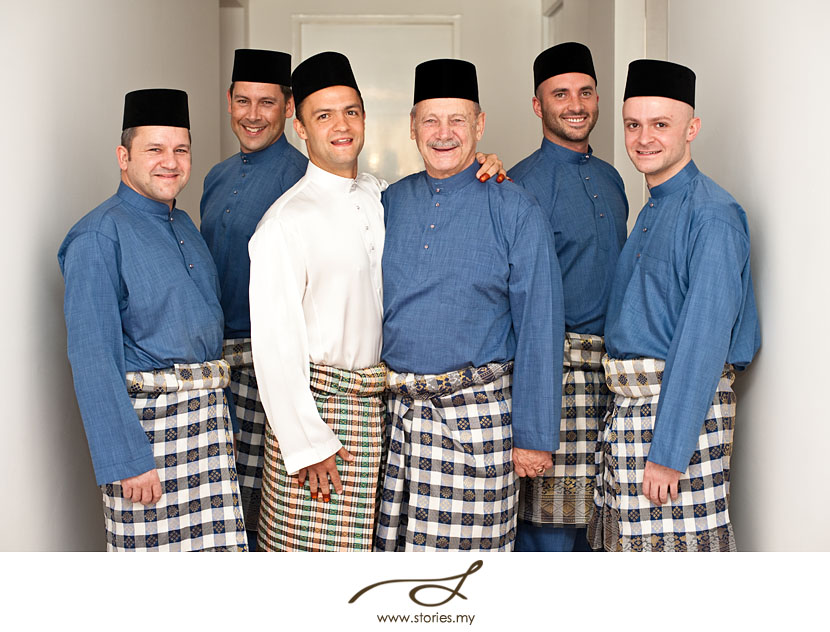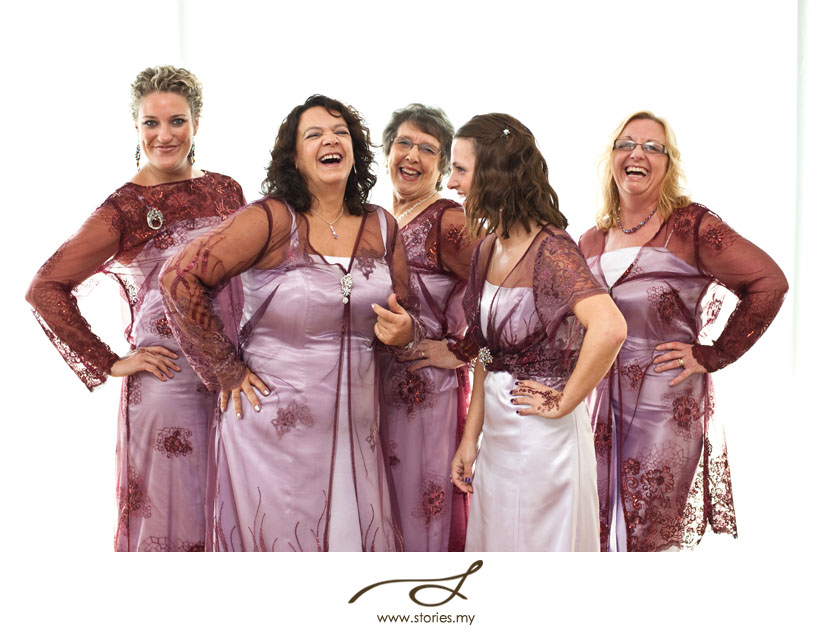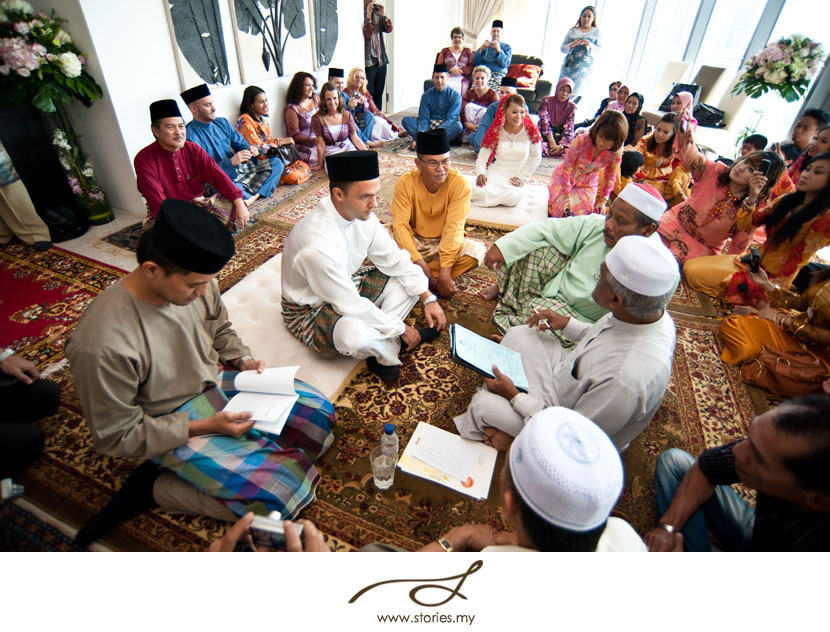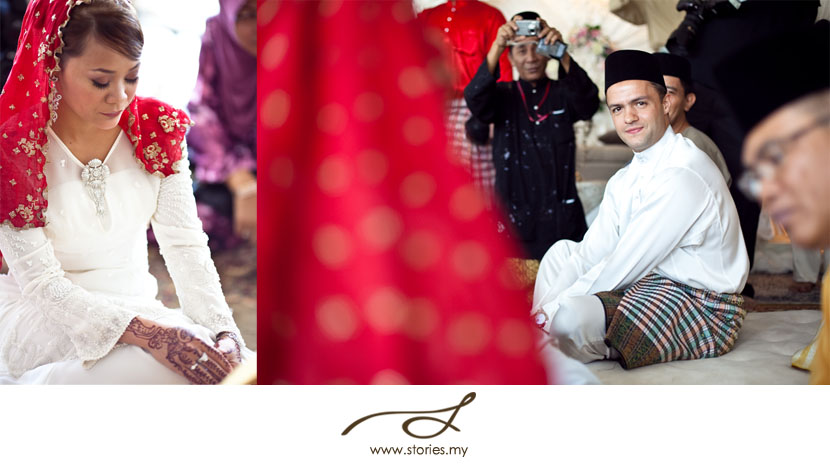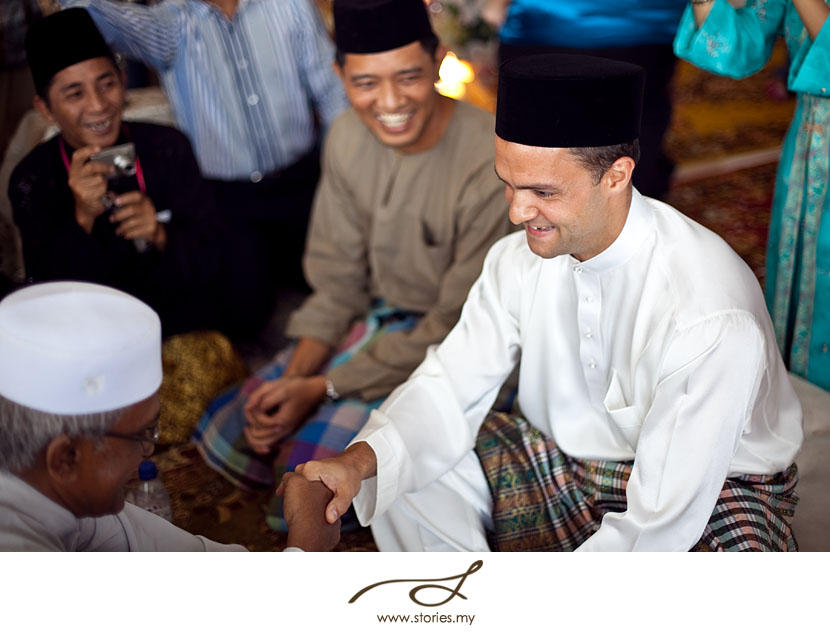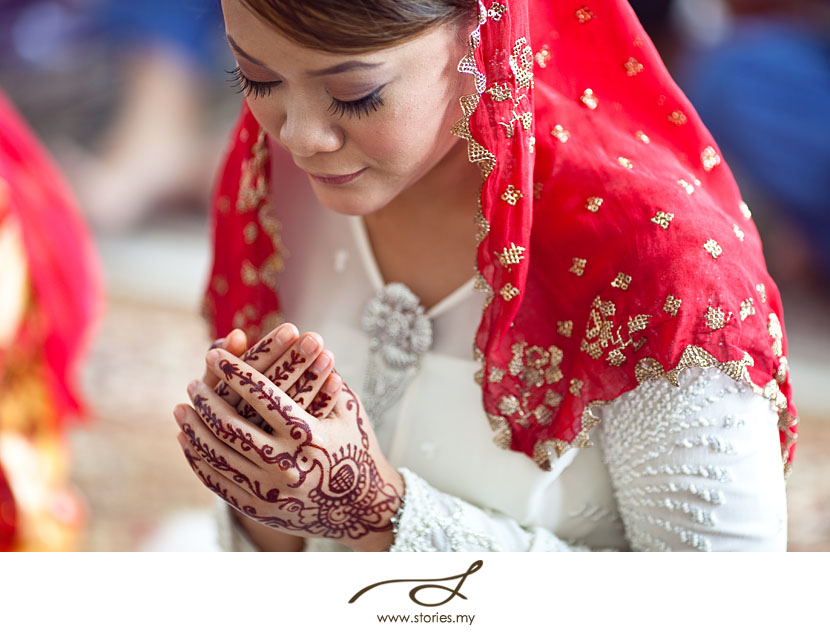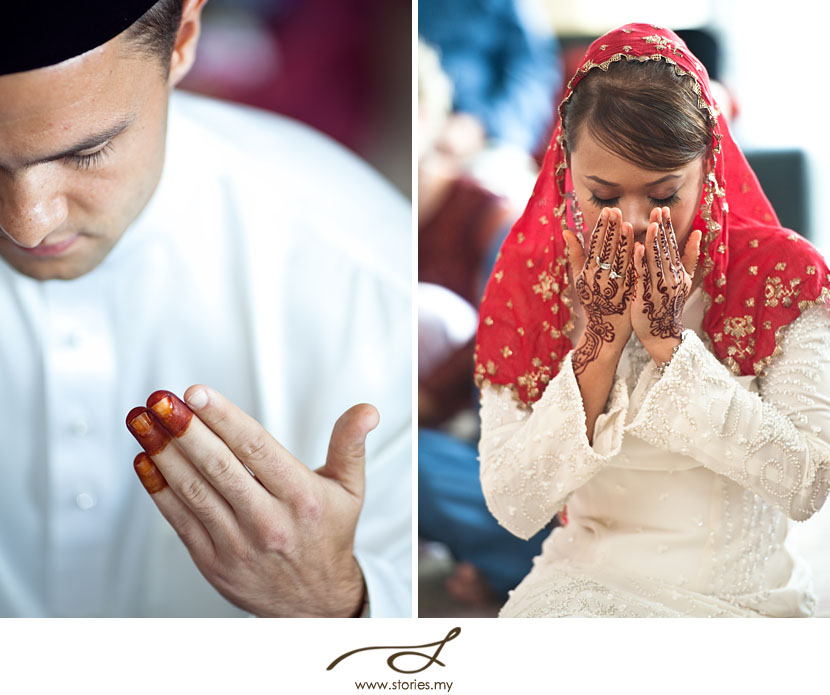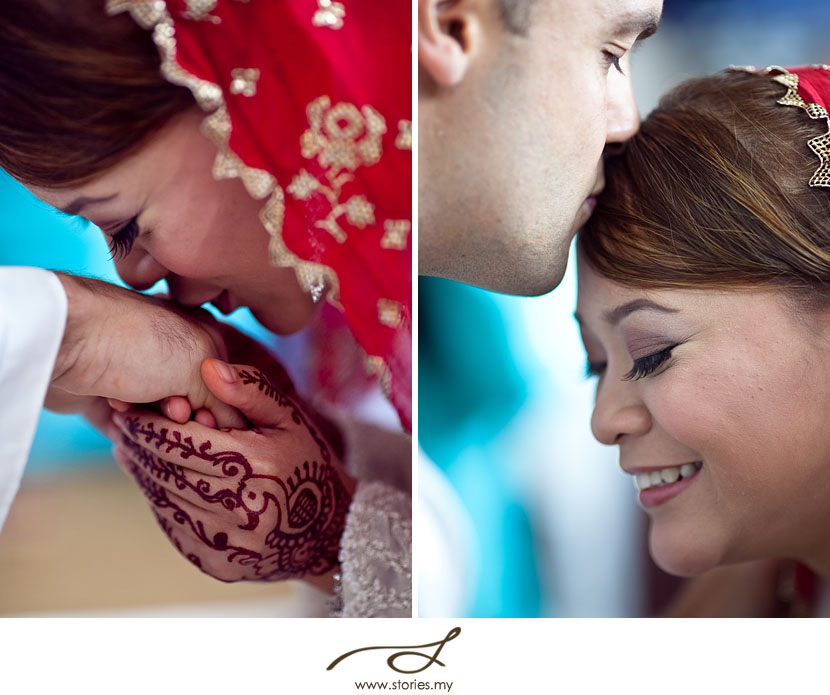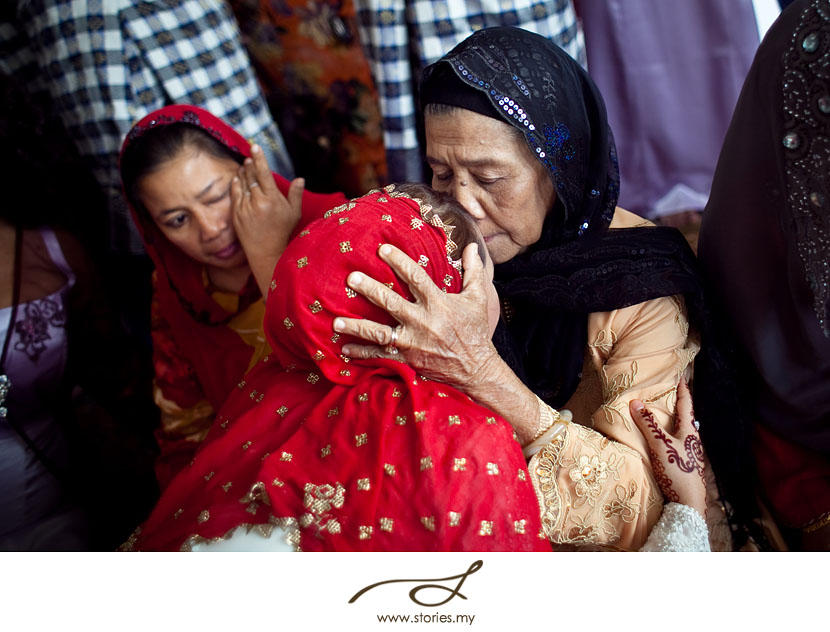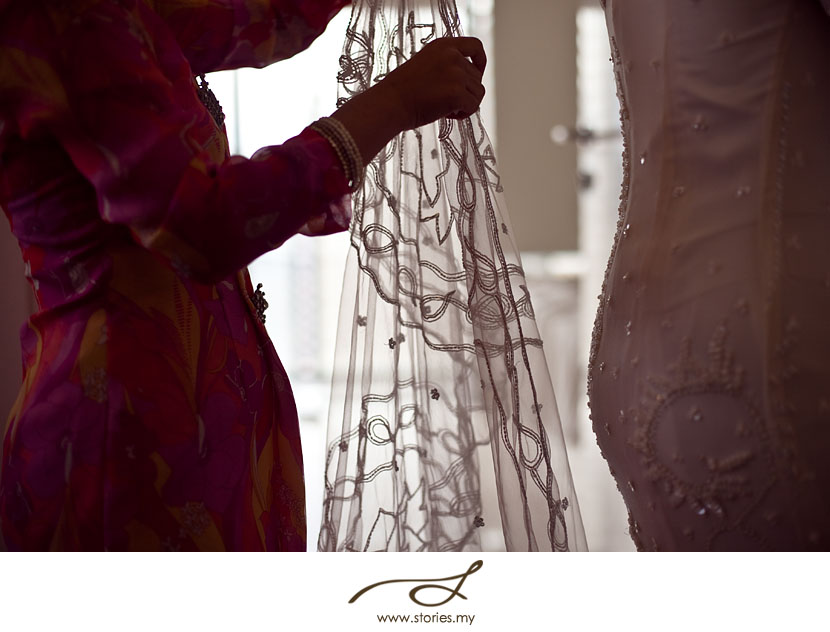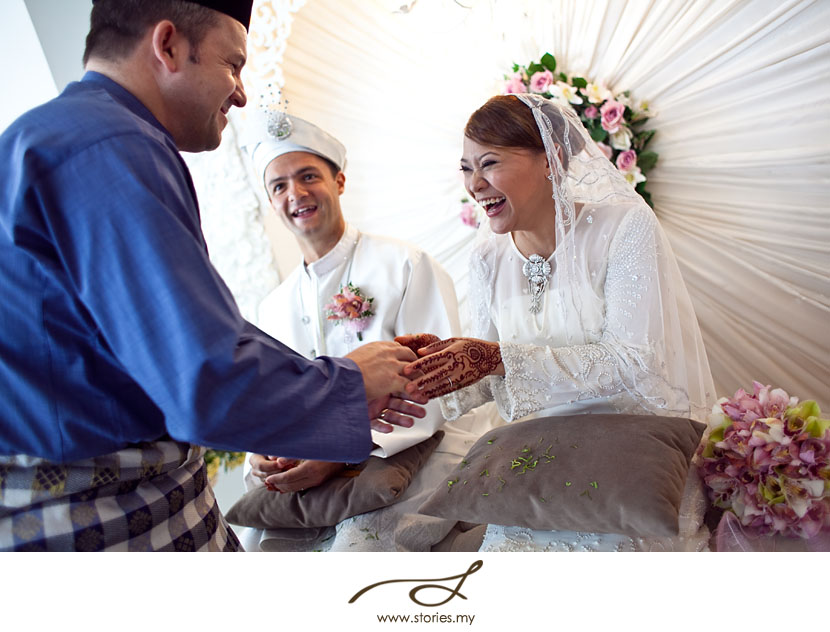 The poolside of K Residence, where the lunch reception was held.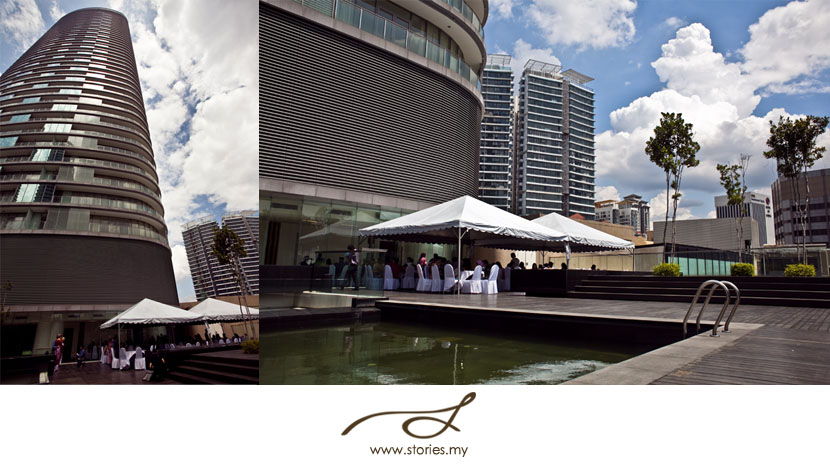 Some portraits after lunch, especially with Nathan's new outfit.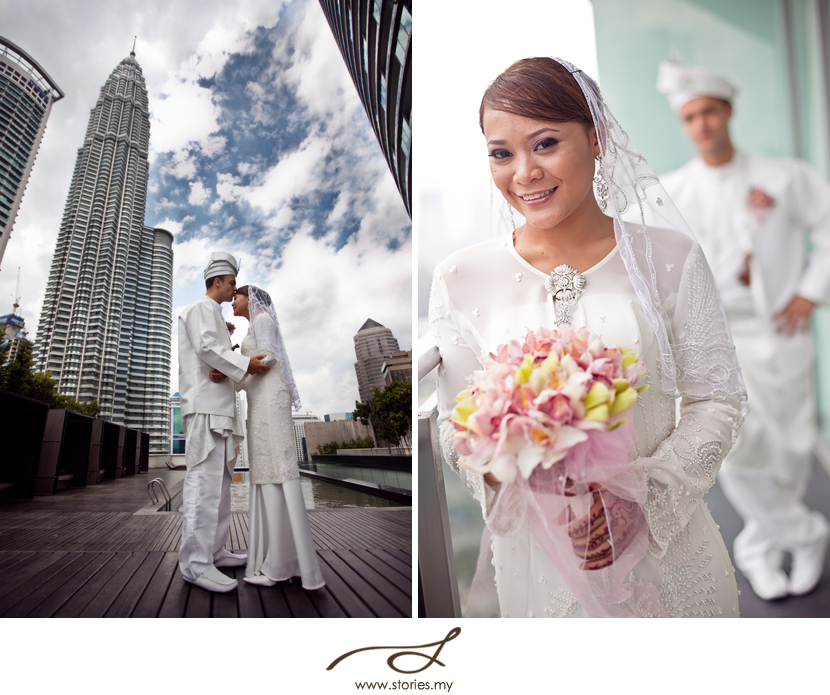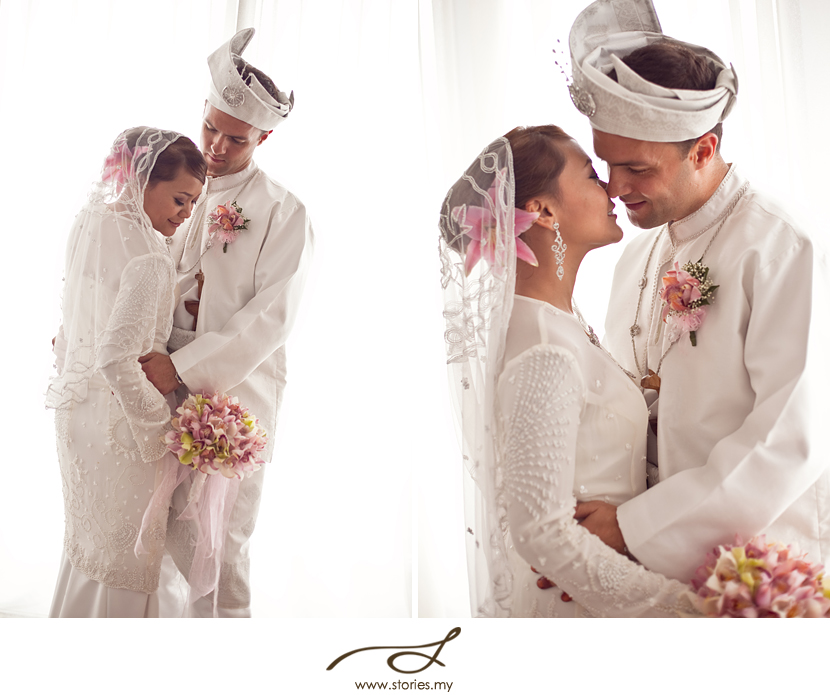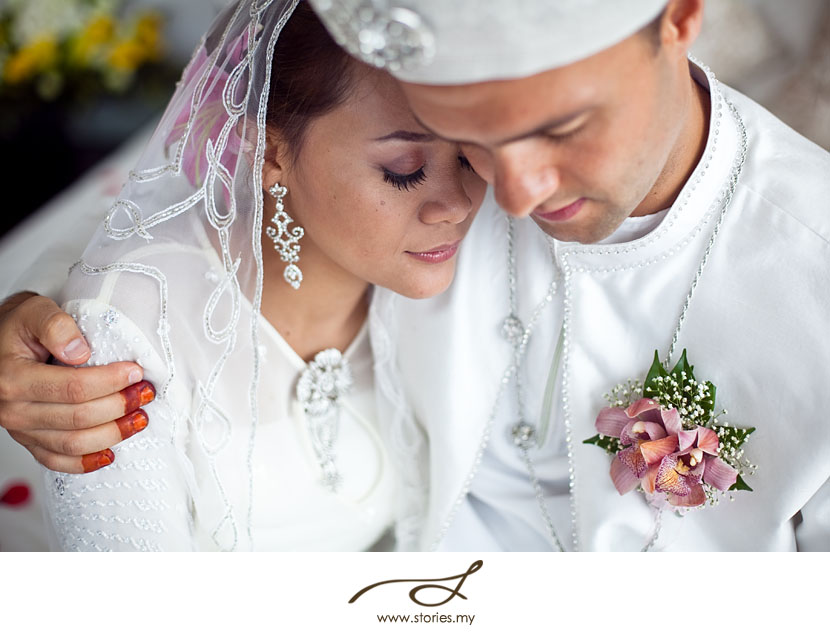 For more photos, view the slideshow below!
Nathan sent me a really lovely testimony which I'd like to share here:
We first met Grace and her Stories team when she was shooting the wedding of our good friends Amy & Stuart Watts on the lovely beach at The Andaman in July 2009.  In February 2010 Ayu & I got engaged and began planning our wedding(s).   It ended up being two weddings in the space of three days!!  One Malay wedding (Akad Nikah) in Kuala Lumpur followed by a beach wedding at The Westin Langkawi 2 days later.
The photo's from Amy & Stuarts wedding were nothing short of spectacular, so we got in touch with Grace and commissioned her to shoot our weddings.
We wanted to show the photographs from the Kuala Lumpur Akad Nikah (Thursday) during the dinner reception at the Langkawi wedding (Saturday).  Grace and her team produced a stunning photo story in less than 24hrs – which we showed to our guests.  It far exceeded our expectations and was one of the highlights of the day.
The photographs Grace produces speak for themselves.  Spectacular, professional with an eye for detail and imagination.
A stand out qualities that the photographs don't show is the manner Grace and her team dealt with the photoshoot(s).  Happy, bubbly, friendly and above all patient – consistently over a number of hours.
Thanks to you & your team.  We can't wait to see the finished product.
We would recommend Stories  to anyone who wants fantastic wedding photos taken with great spirit and enthusiasm.
Best Regards,
Nathan & Ayu
Thanks, Nathan and Ayu, for the wonderful testimony… and here's a teaser image for the Langkawi blog post that will be coming up soon!

Updated Note: View part 2 – The berlulut event / portrait session