Photographers: Grace & Mark
Wedding Gown Boutique: Lasposa
Groom's Attire: The Page Shop, Sg Wang
Make Up: Nicky @ Westin
Decorations and flowers: Darling Florist, Langkawi
Cake: The Westin
Location: The Westin, Langkawi
As promised, this is the 3rd post for Nathan and Ayu's wedding. I have mentioned it before in previous posts, but I am going to say it again… I love shooting in Langkawi. Even though I've been there many times the past 2-3 years, I am still charmed by the place! From the moment I step out of the airport, I just feel so relaxed. It must be the thought of beaches, paddy fields and a slow pace of life that makes me feel happy. And not to mention it's easy to drive around, despite the occasional cow blocking the road!
This was my first wedding shoot at The Westin in Langkawi. I love the resort, it's just so beautiful! Be warned, this is a very very long post with lots of pictures!
Just in case you are interested in the other events from Nathan and Ayu's wedding, here are the links to it:
Berlulut (Portraits) – https://stories.my/nathan-ayu-berlulut
Akad  Nikah – https://stories.my/nathan-ayu-akad-nikah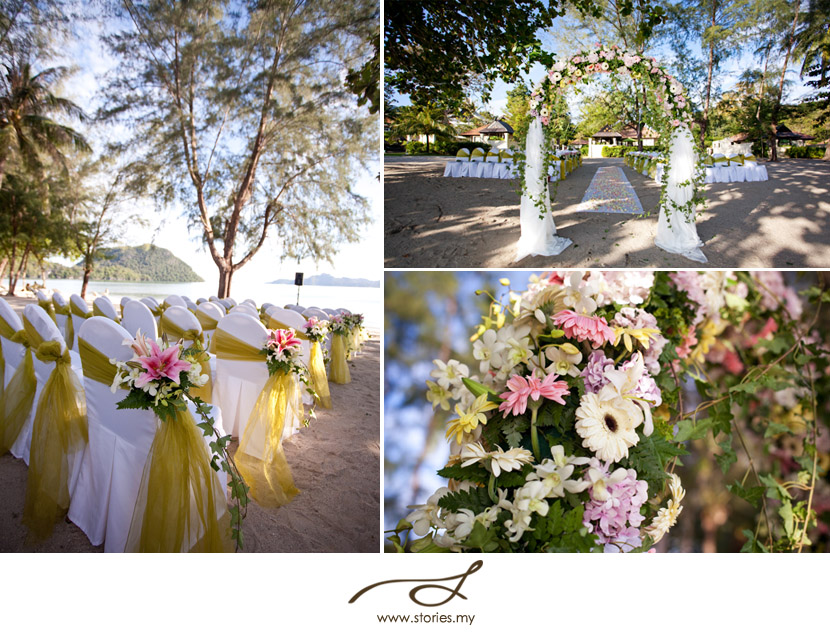 Ayu's younger sister, getting dressed as the flower girl…One day, this little girl would grow up and soon, she'll trade her flower girl dress for a beautiful wedding gown too.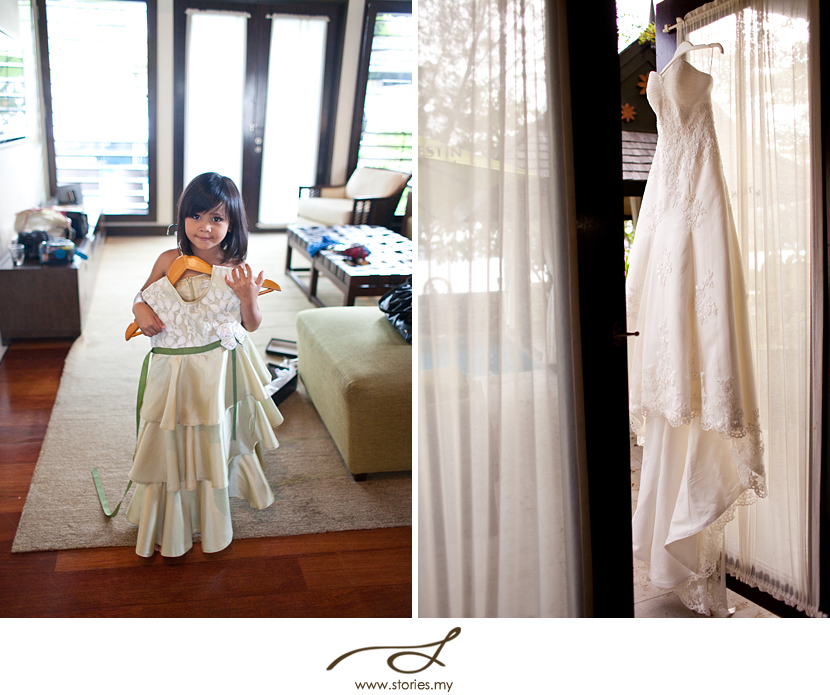 Ayu looking ever so gorgeous.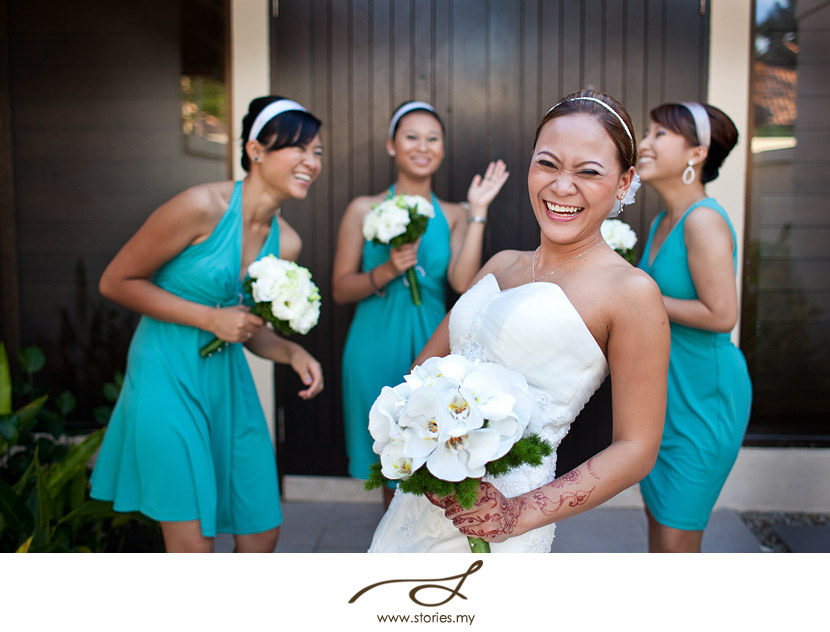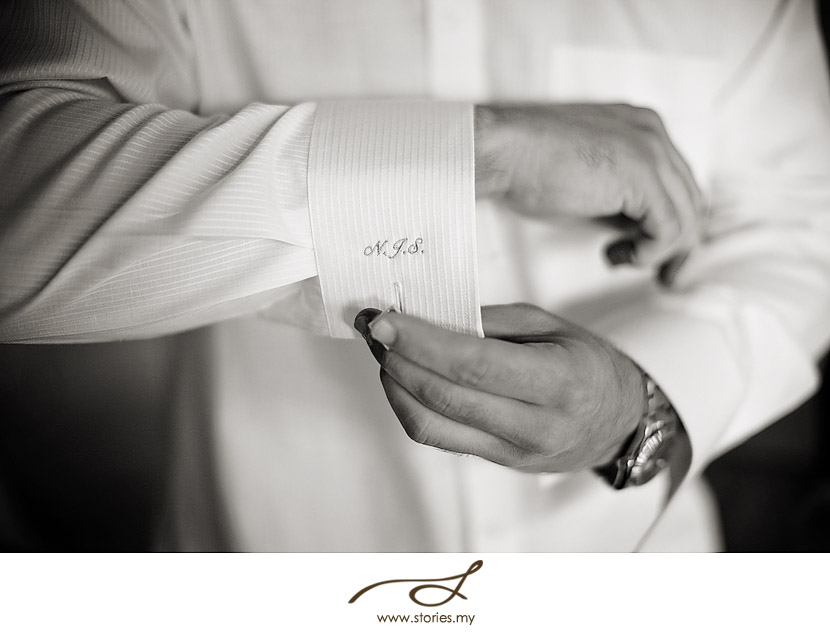 Nathan, all ready to see his bride for the first time in her wedding gown…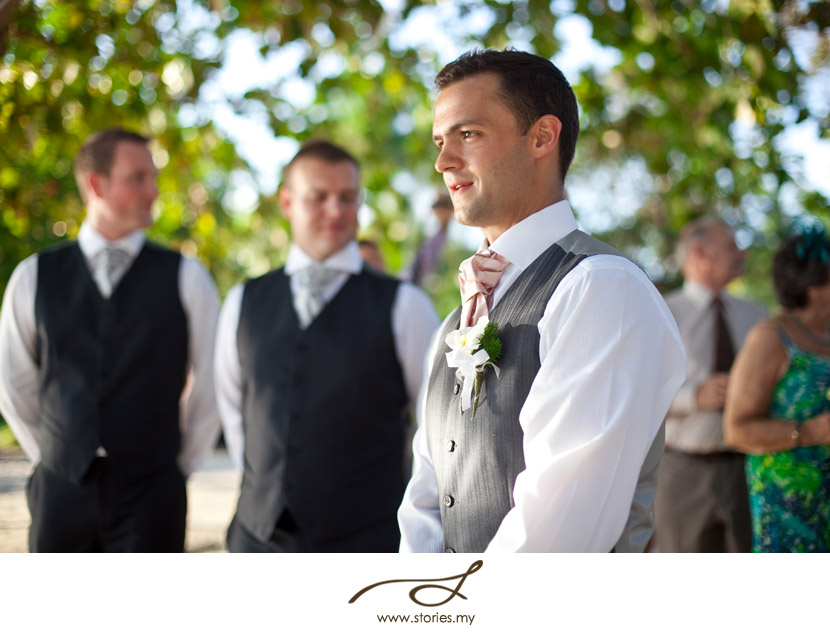 And here she comes…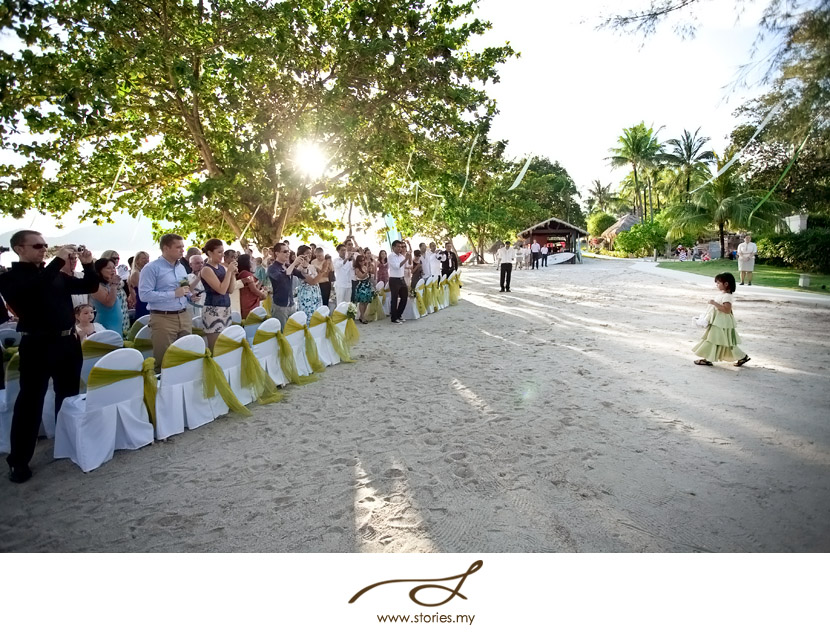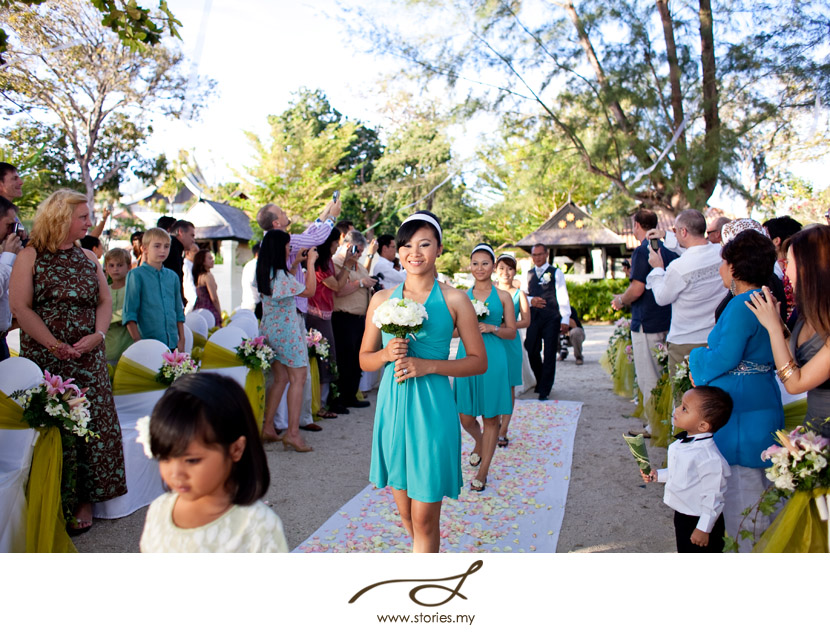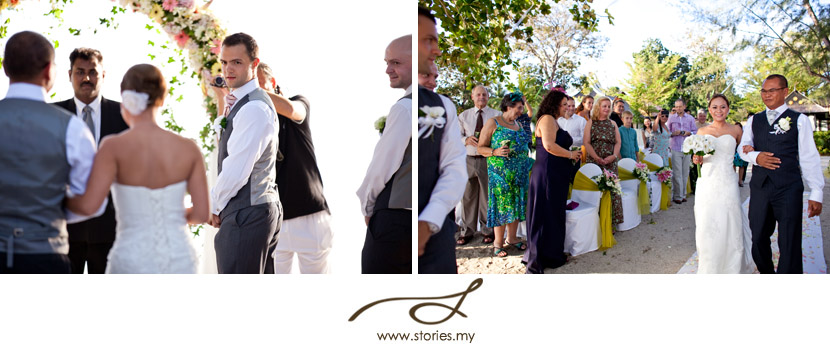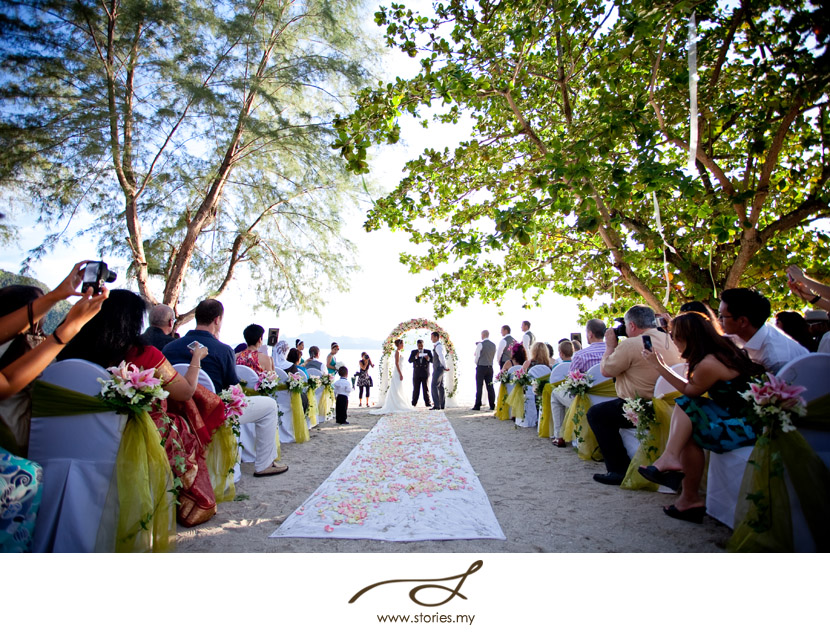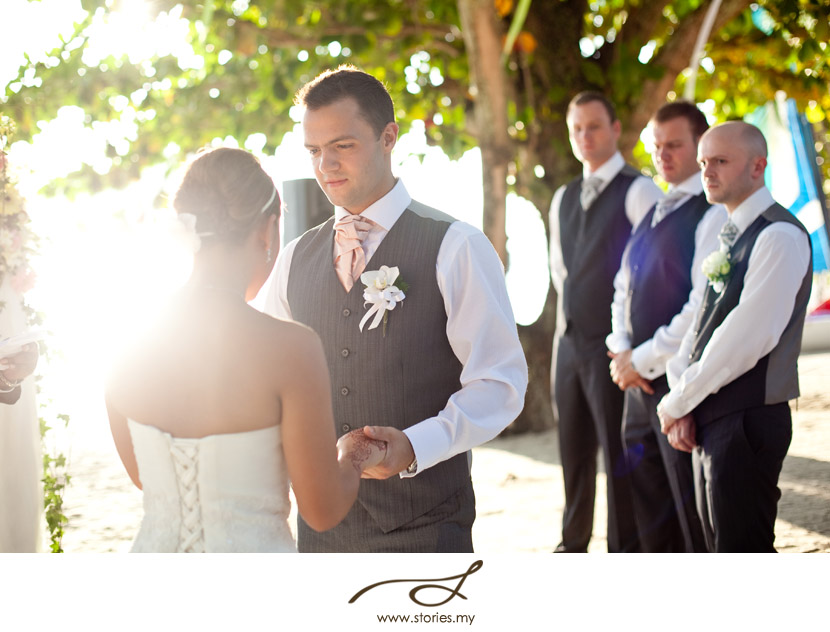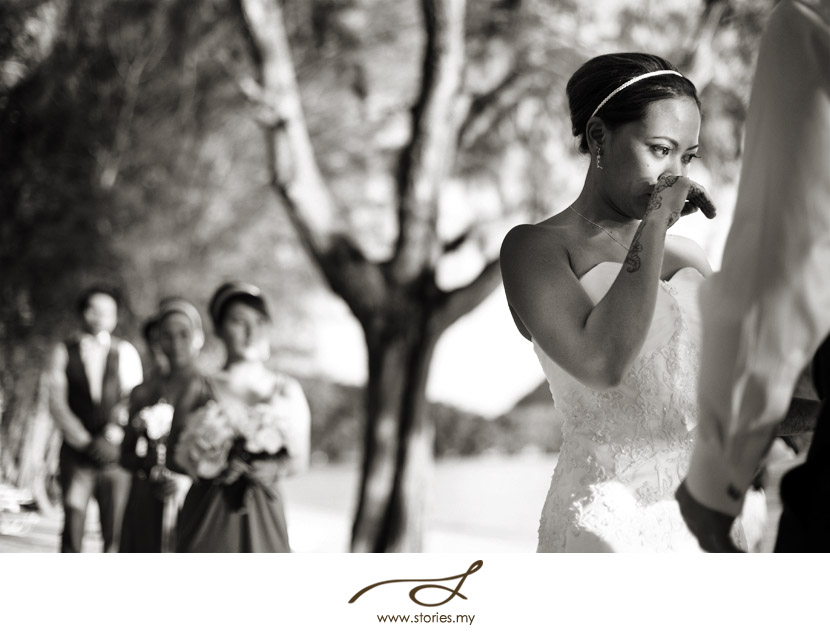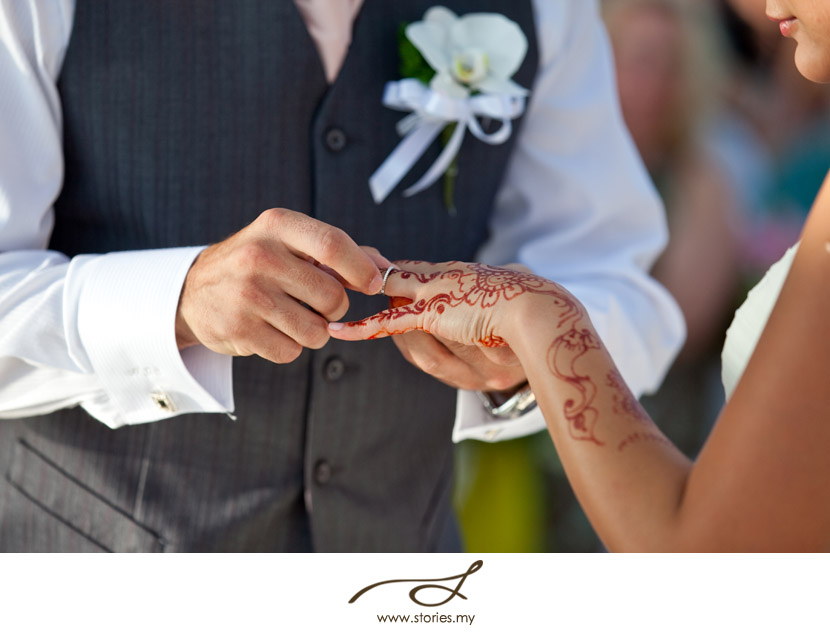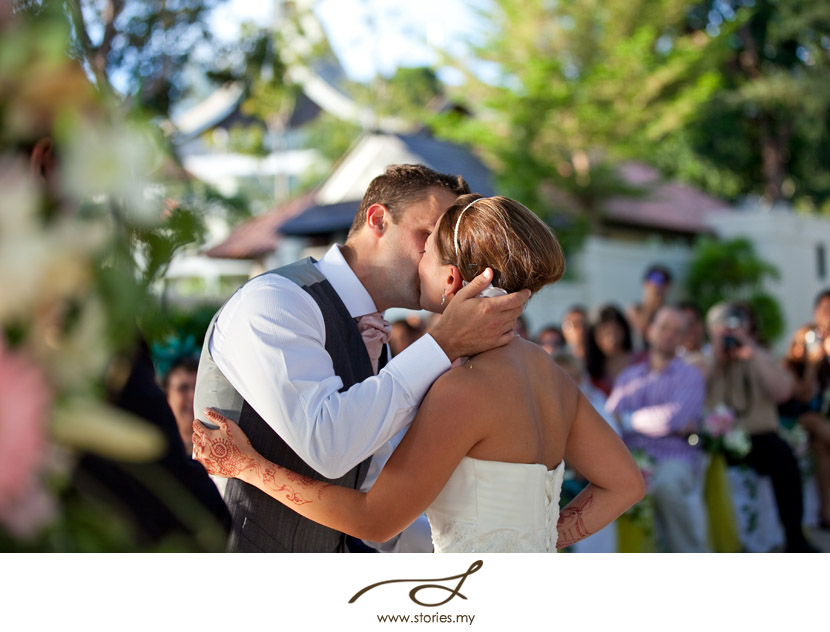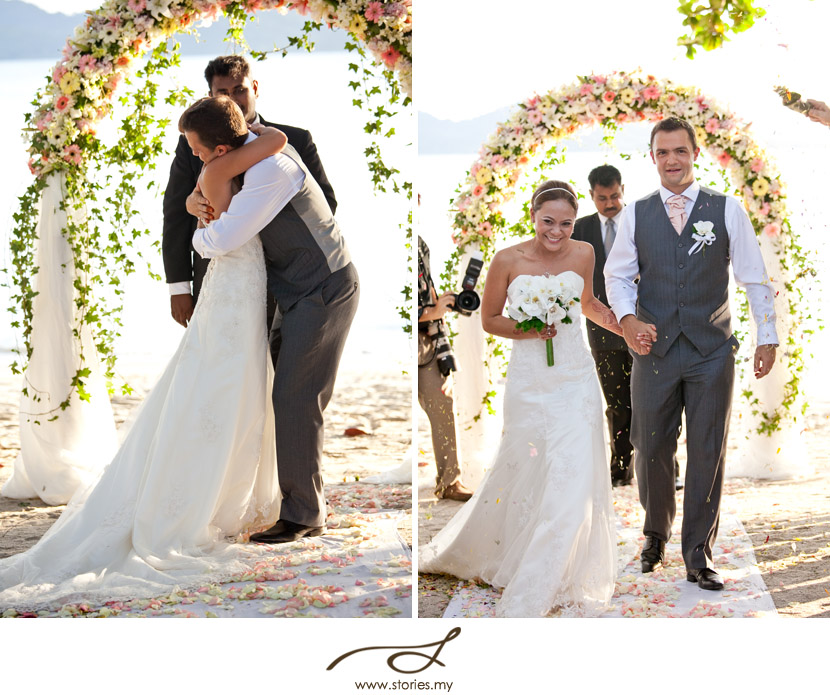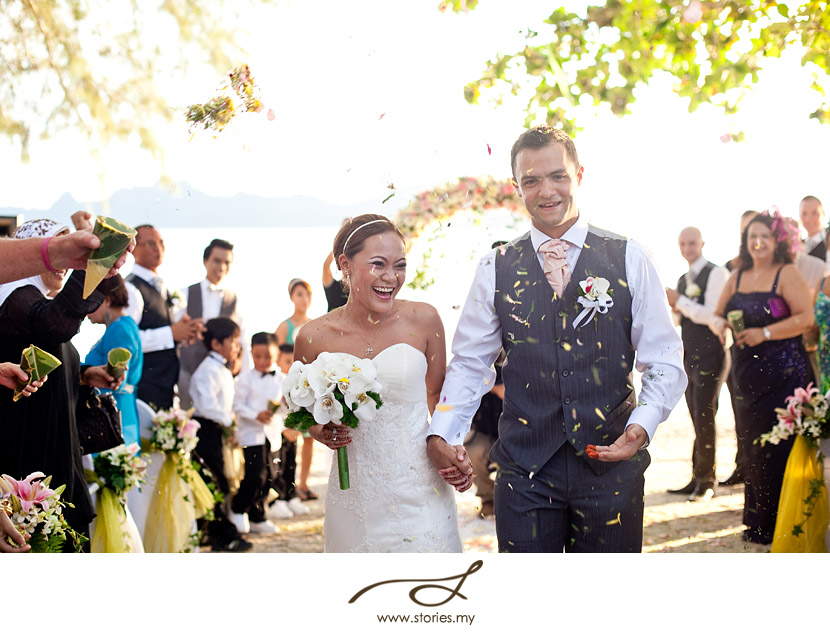 Ayu's mom…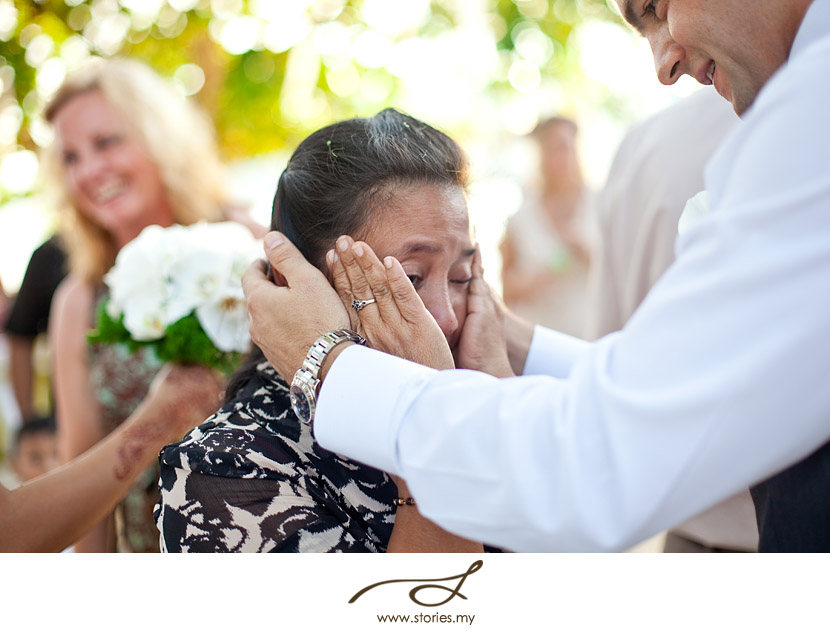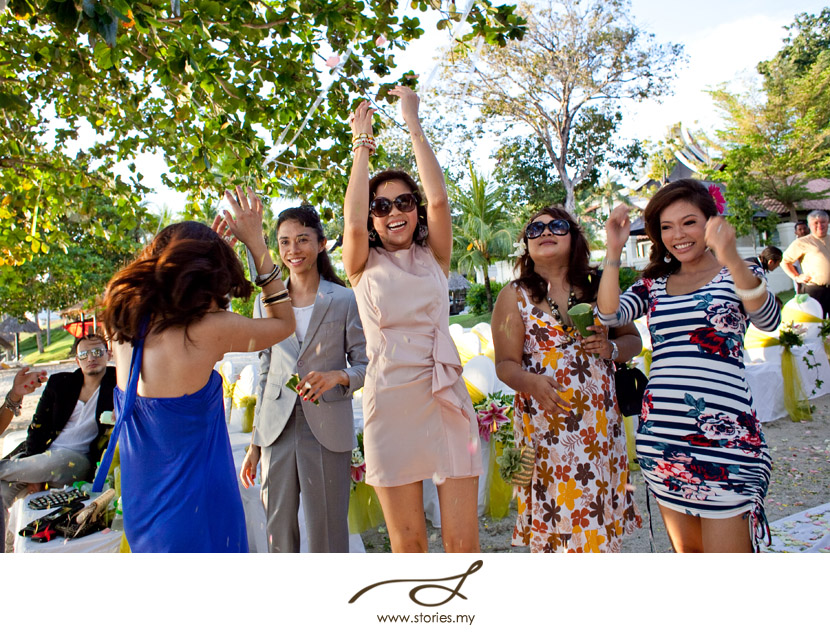 We raced to get some portraits on the beach before the sun set… Since the sun usually sets about 7pm or so in Langkawi, it's best that the beach ceremony ends about 6.30pm so that we have enough time for some sunset shots.
We didn't realize how close we were to the water until…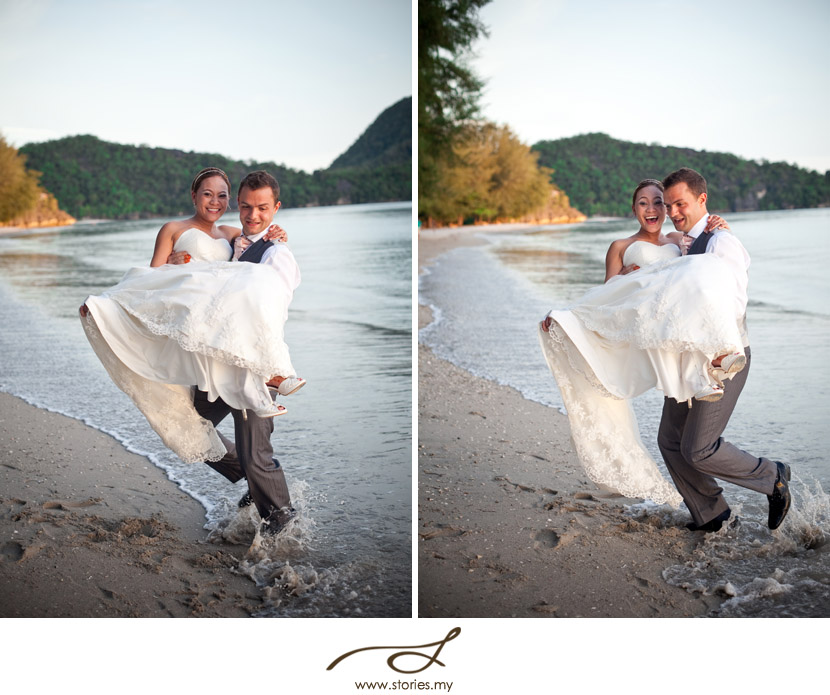 Proof that Nathan is strong enough to carry Ayu AND run at the same time!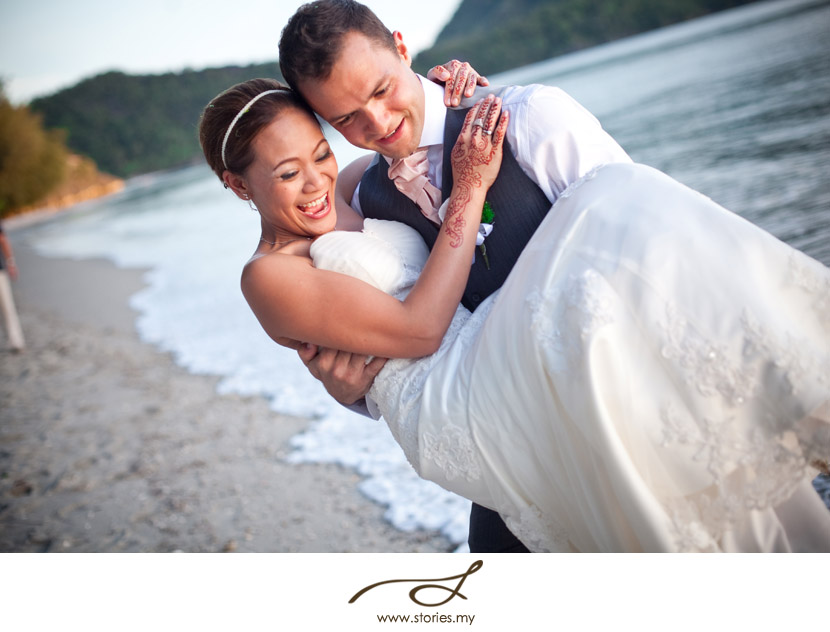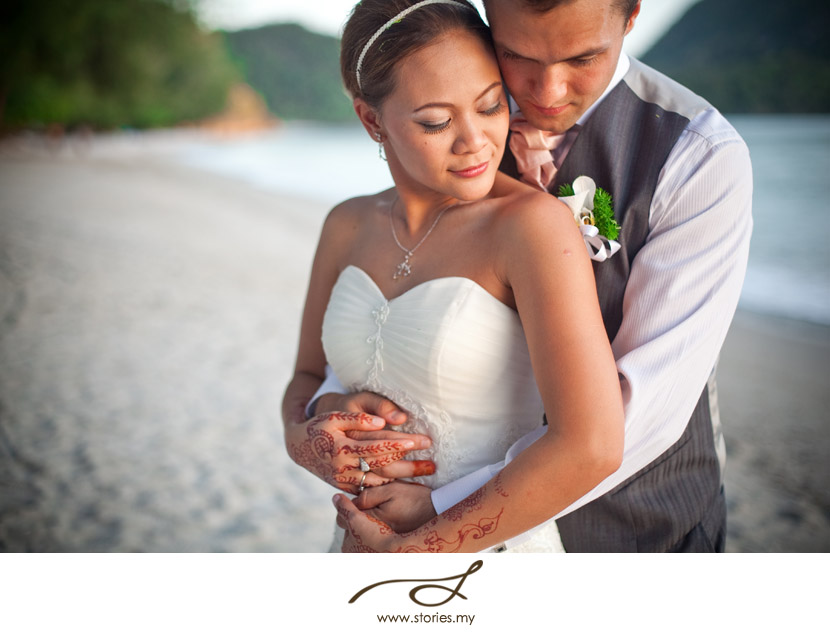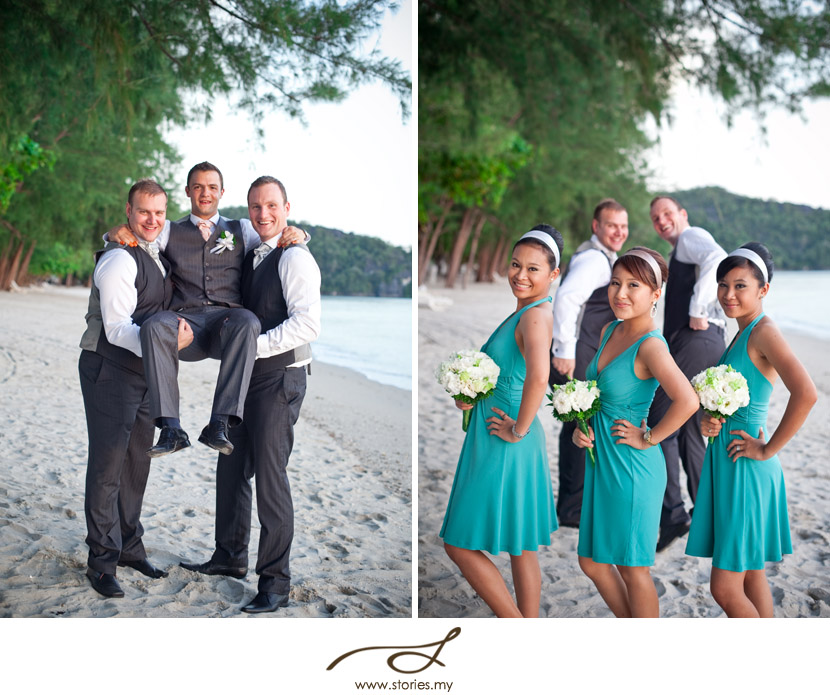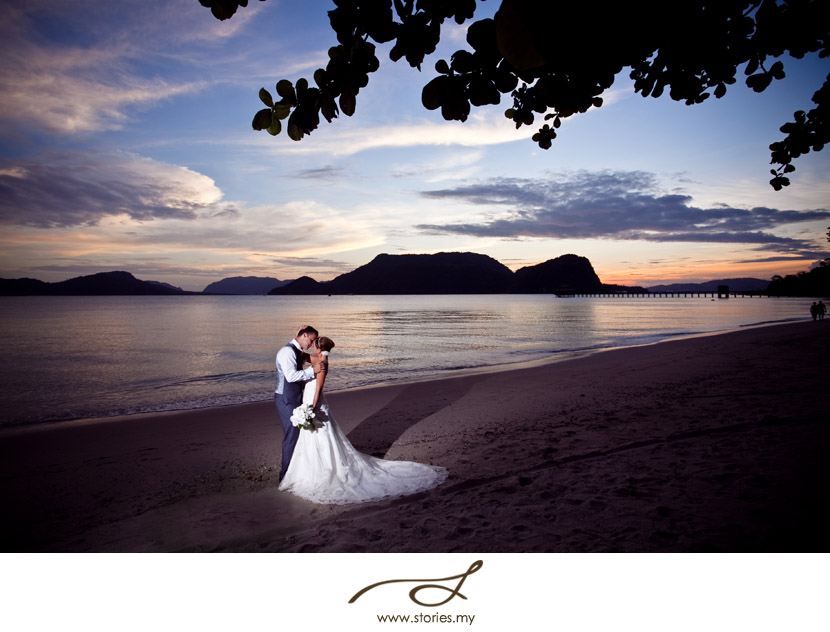 The ballroom at the Westin was beautifully made up. I love small, intimate weddings like these.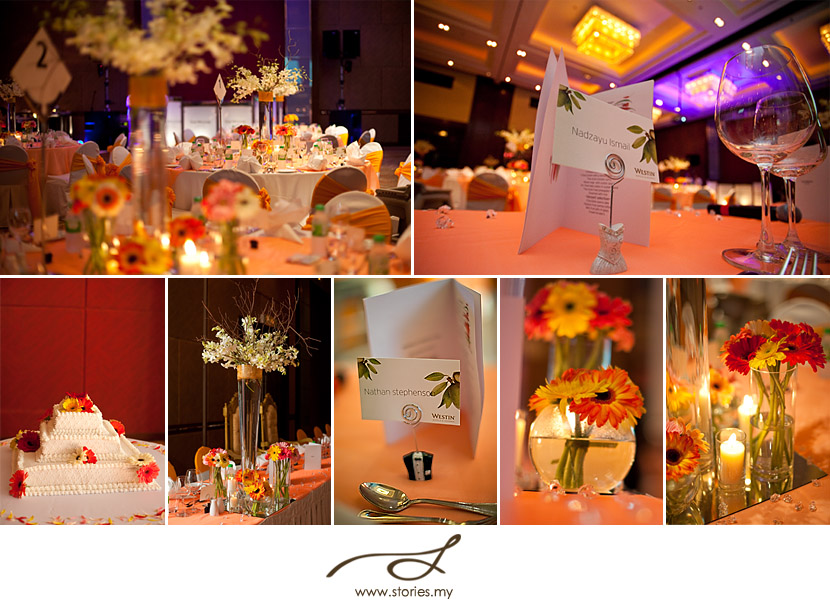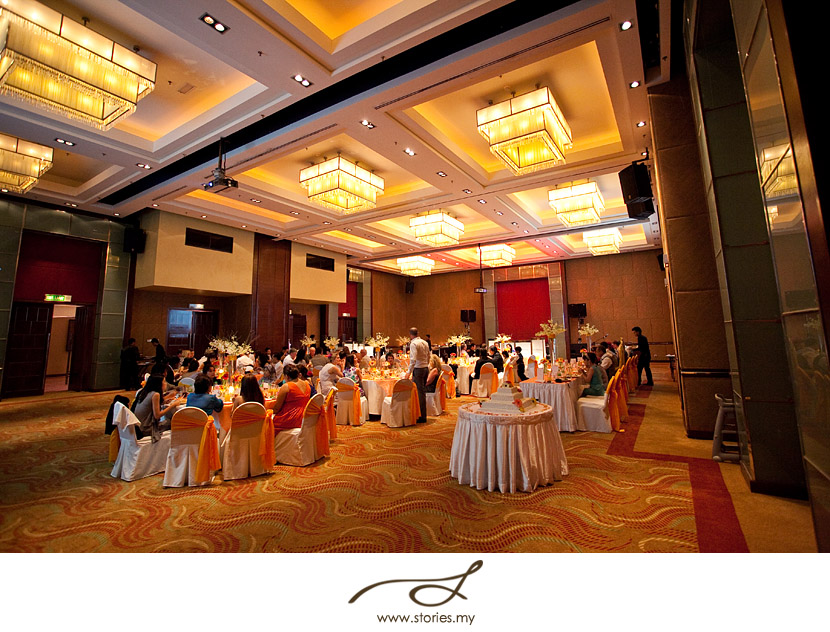 Ayu's dad giving such a lovely speech. I was really touched.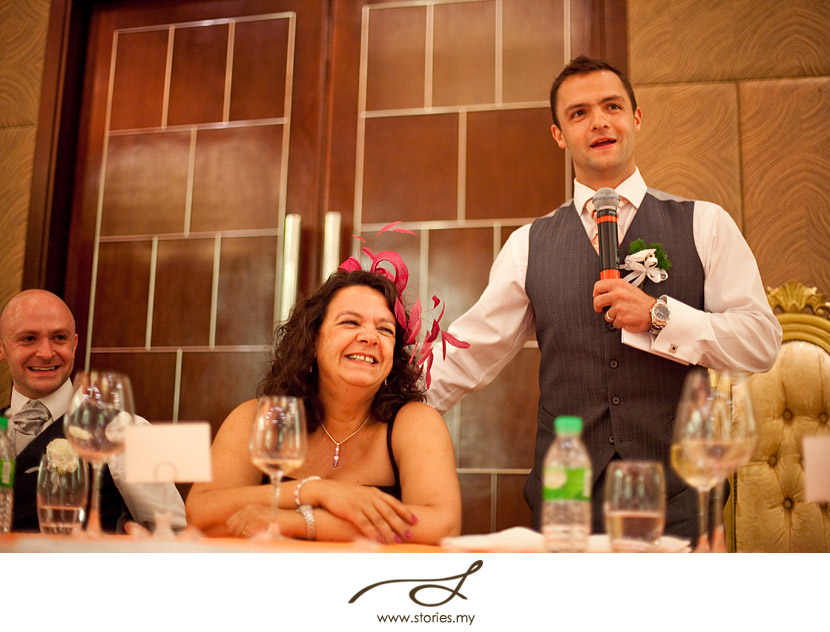 The speeches were all so heartfelt and beautiful. I love the part when Nathan ended his speech with a pantun (poem) in the Malay language for his in-laws!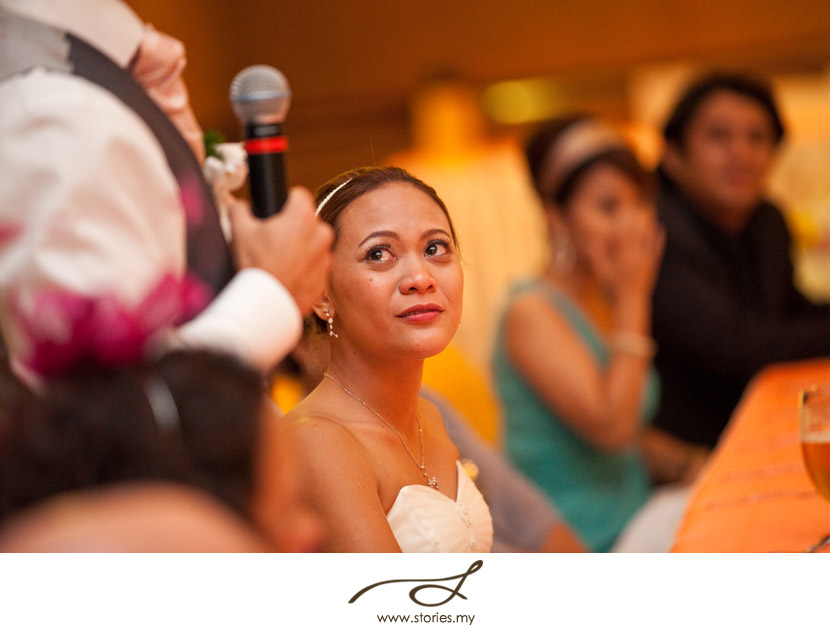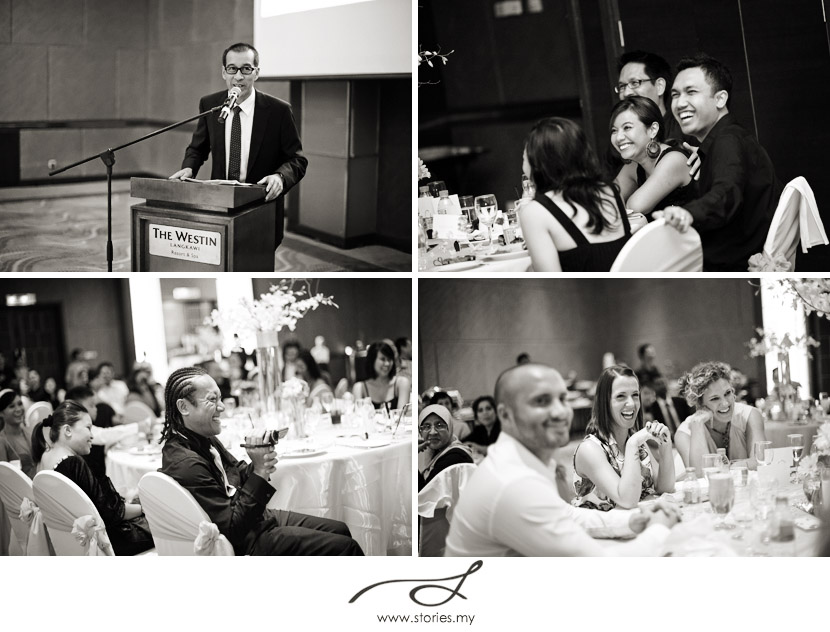 It felt as if the entire ballroom guests gathered around the cake cutting table.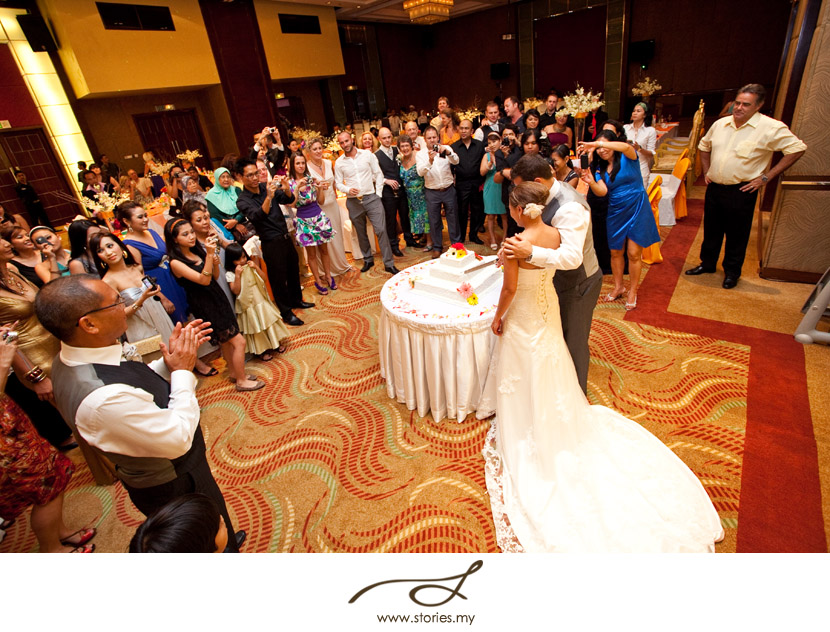 The first dance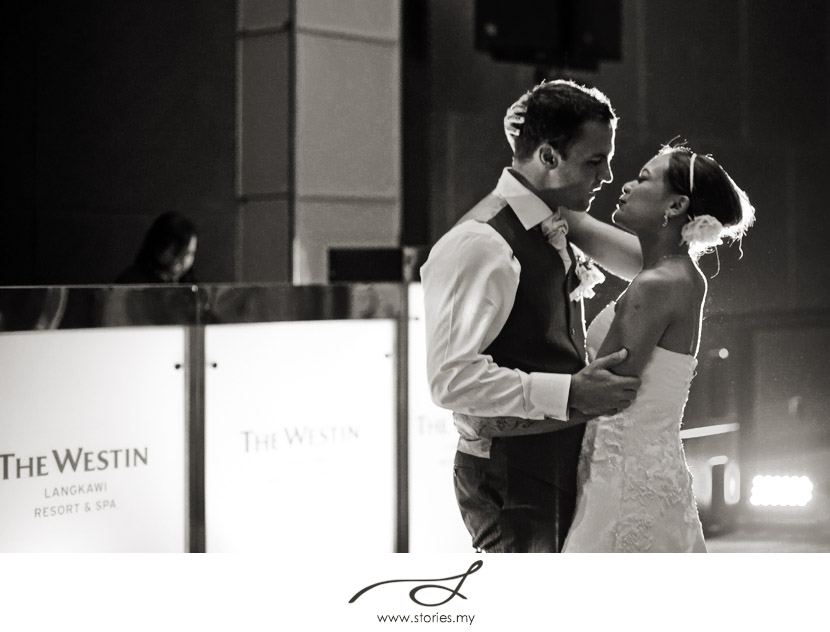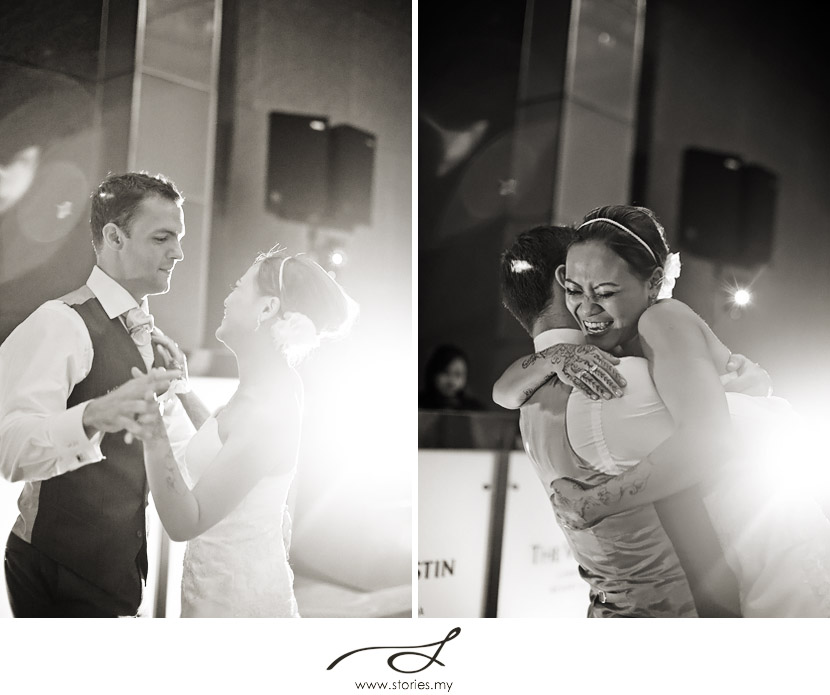 Then the party really started! Guess what song they were dancing to.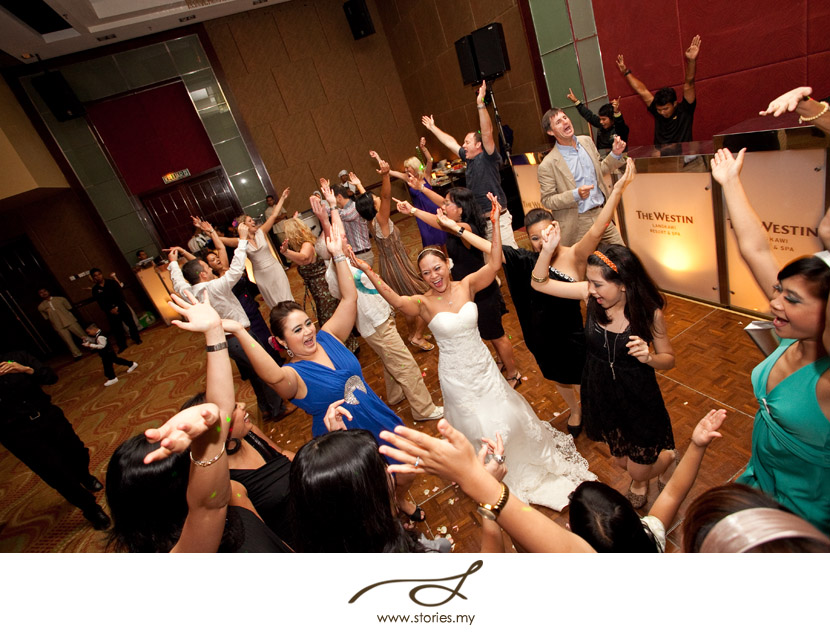 This kid was breakdancing for a good 10 minutes! He stole the hearts of everyone there!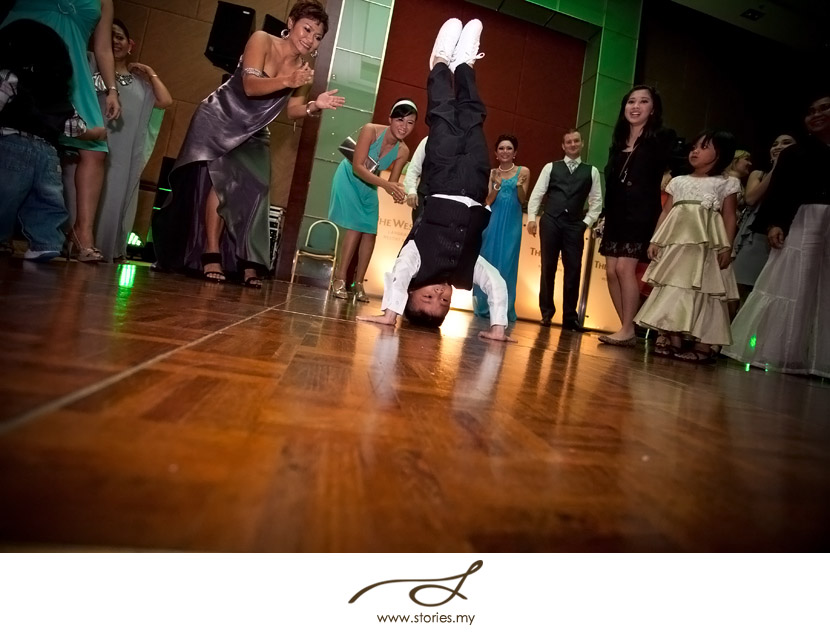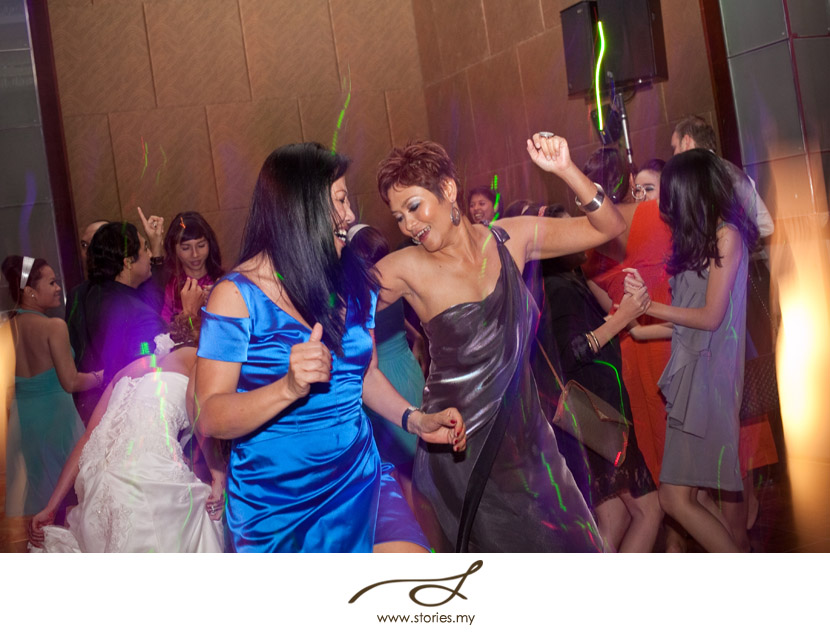 Thanks Nathan and Ayu for a whirlwind of an experience! I truly enjoyed shooting every one of your wedding events. The both of you made me feel like family. Wishing you many many years of excitement ahead!