Photographer: Grace, assisted by Alex
Wedding Gown / Cheongsam / Shoes: Pretty in White
Make up and hair: Mel Chew
When a gentleman opens the car door for you (a rare breed nowadays!) and buys flowers for you on your first date, you have confidence that he knows how to treat a woman well. That was Ming Ee's experience as she went on her first date with Eddie. Their first encounter was at the college where she was studying. He was a counselor then, and she was helping out at the college during her semester break. Soon, Eddie left for another organization, but it was the days when ICQ and Friendster ruled the world. And so they kept in touch. One thing led to another, and then they became an item.
Three years later, Eddie left for the UK and Ming Ee went to Singapore. Two years of long distance relationship soon made them realize that they wanted to spend their years together, not apart. It was during their holiday in Barcelona that Eddie decided to pop the question…
And the rest, they say, is history.
Or rather, shall I rephrase, the beginning of history. Eddie and Ming Ee tied the knot recently and I had the privilege of shooting their pre-wedding photos.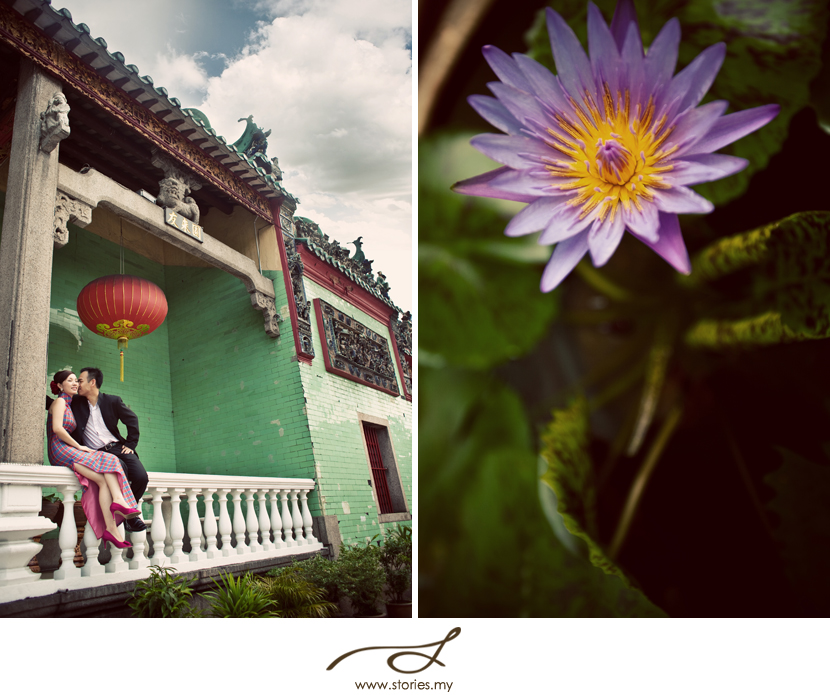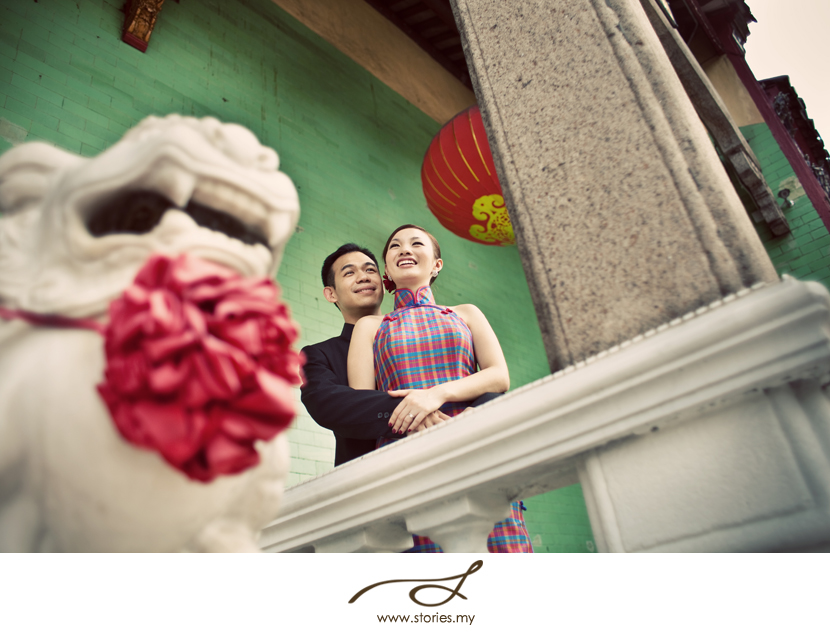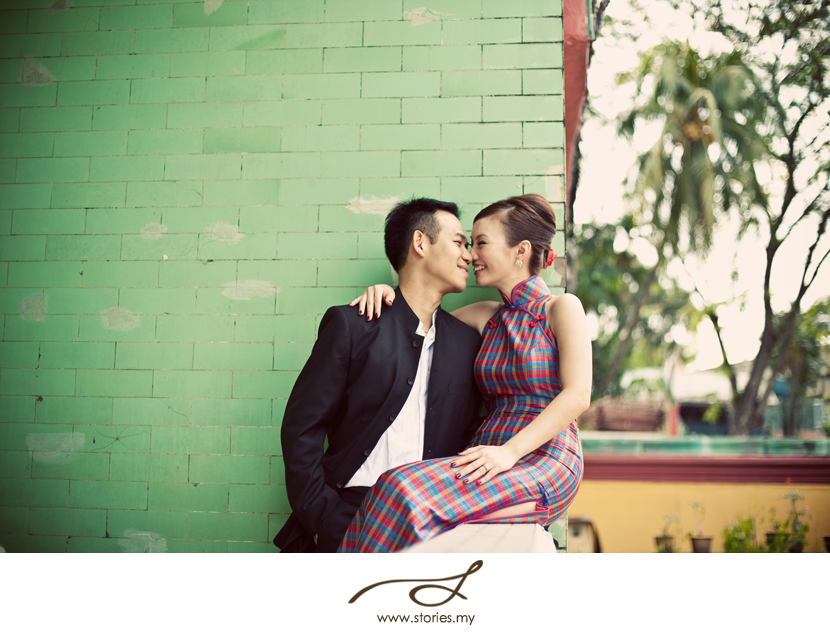 I love her pink shoes!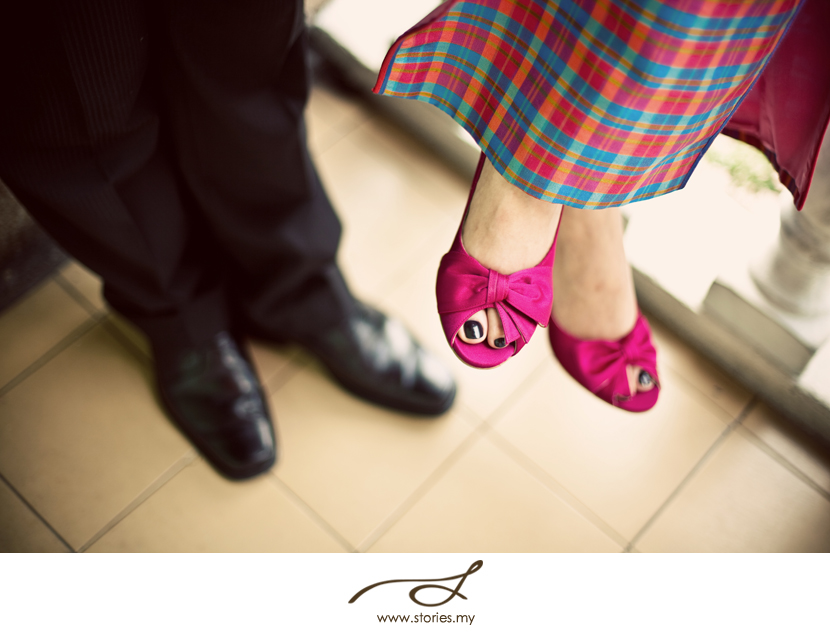 And I love these green walls! One of my favourite shades of green…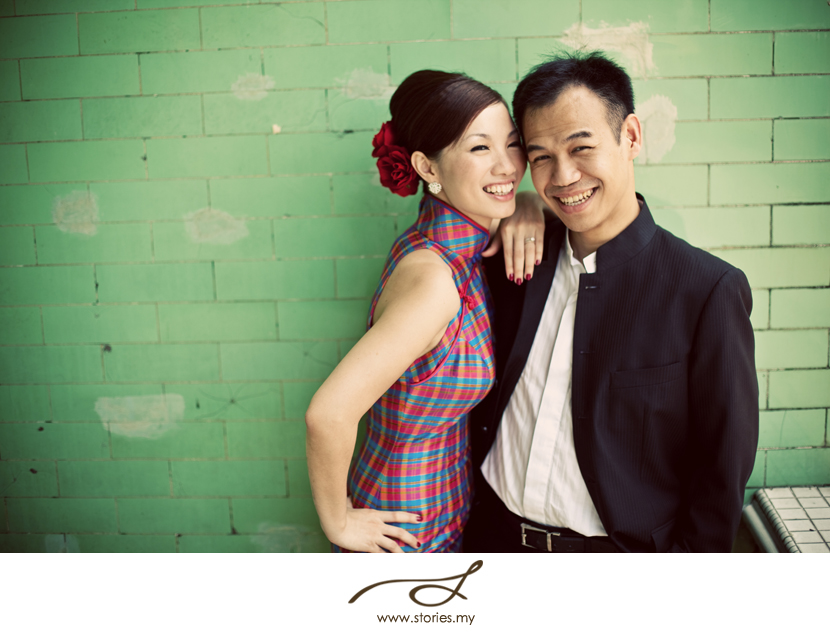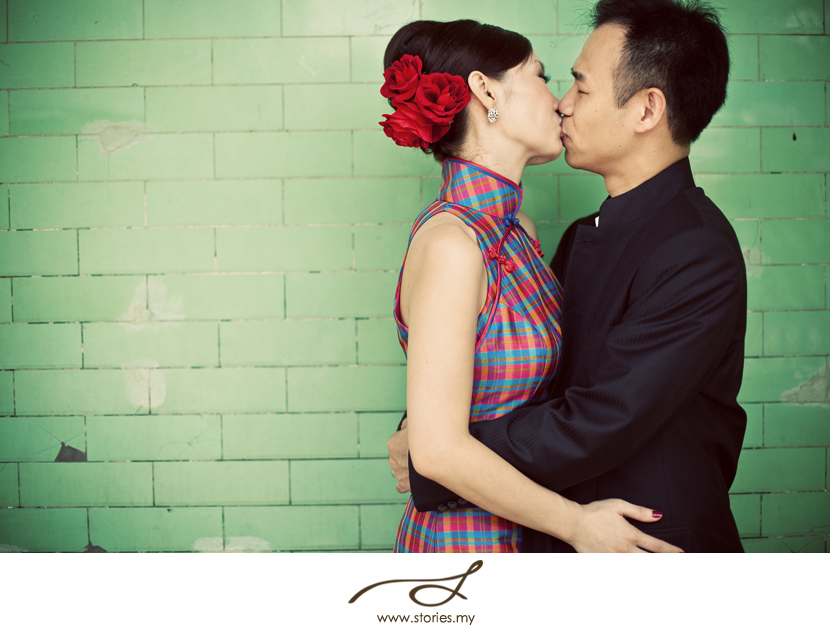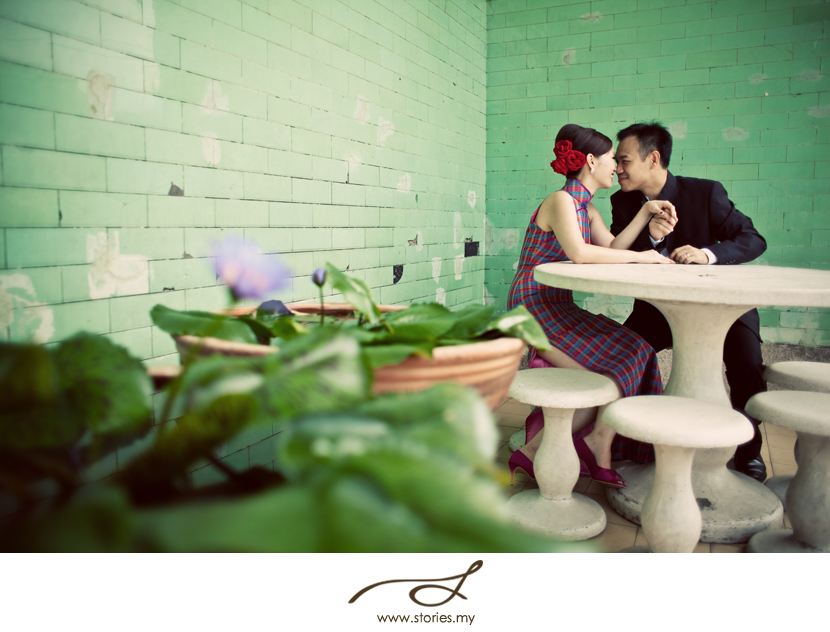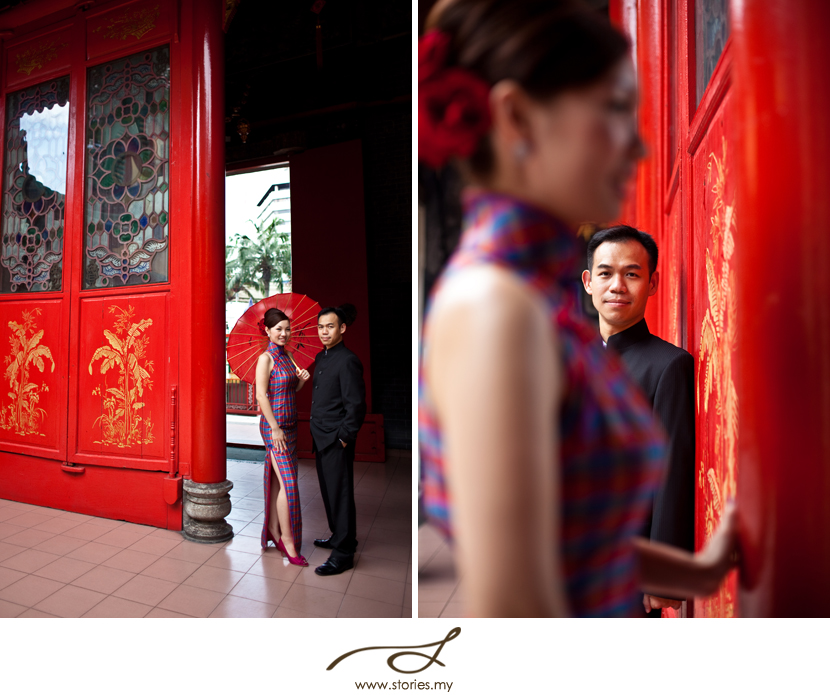 The great thing about Ming Ee is that one moment she can look absolutely stunning and glamorous…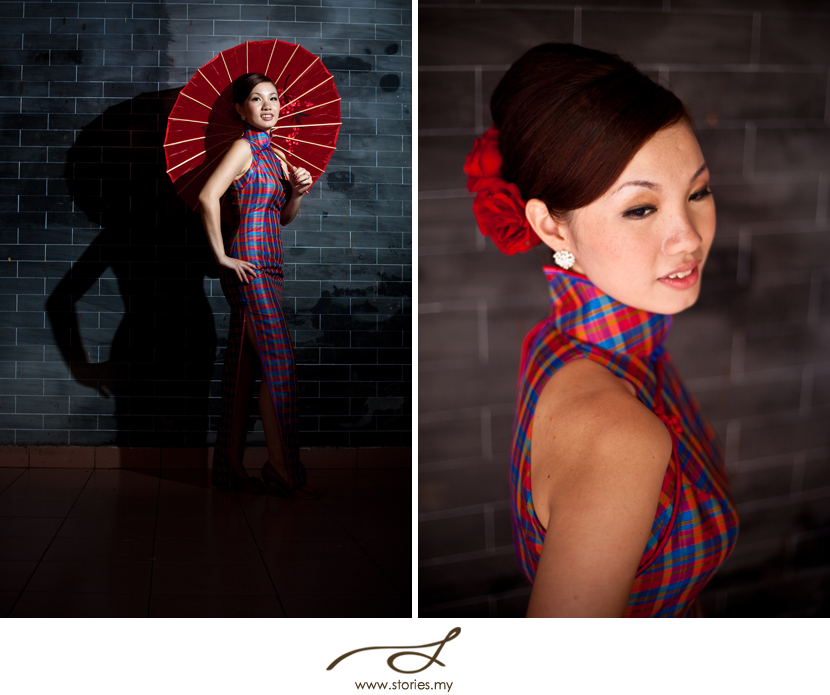 And the next, cute and fun! No wonder Eddie's first impression of Ming Ee was that she is a cute and 'goody' girl.
PS: Can you see my reflection in her glasses? The other person is the make up artist, Mel. :)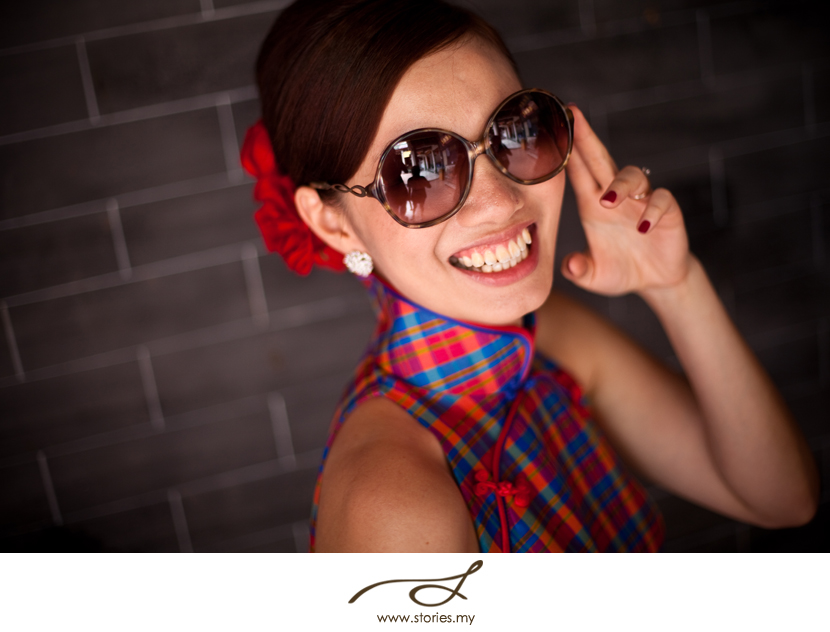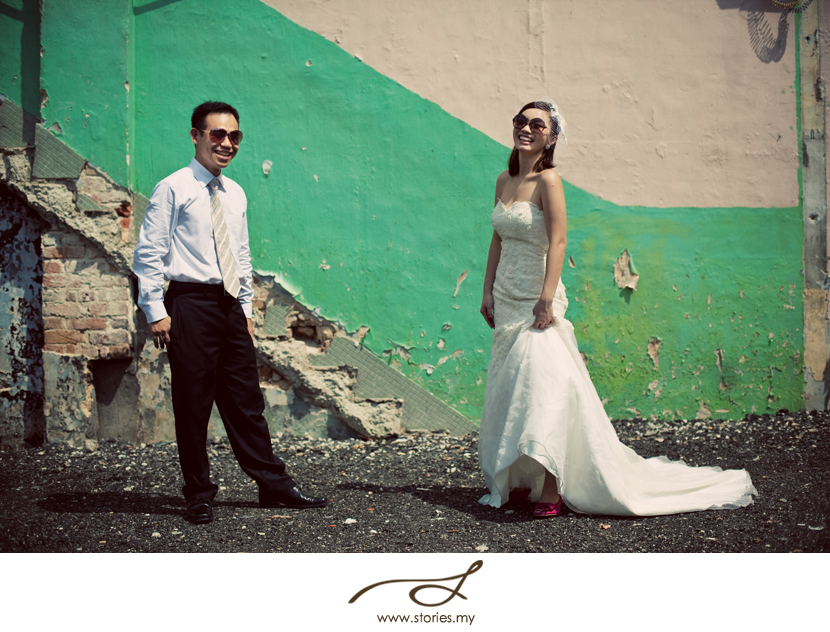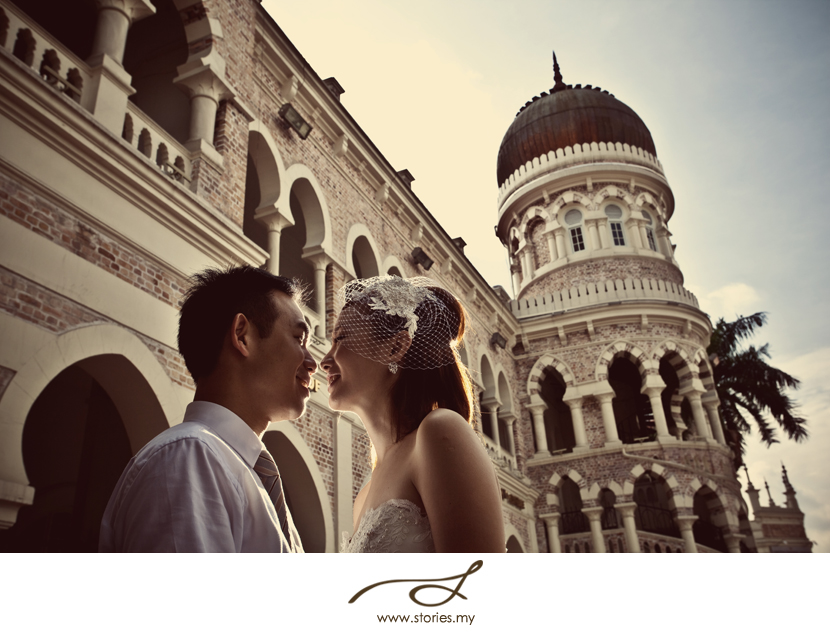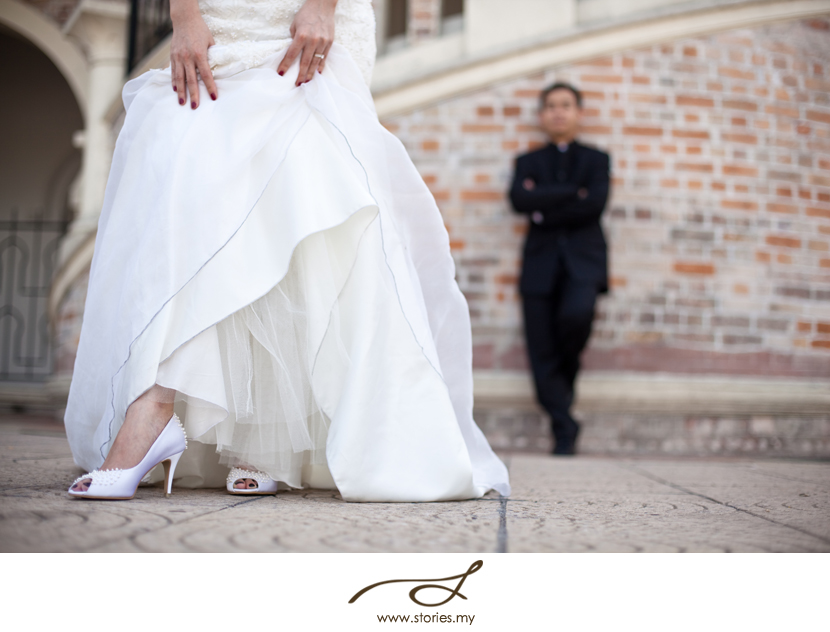 It's obvious that Eddie and Ming Ee are absolutely in love. Eddie says he loves the fact that Ming Ee puts others above herself… and Ming Ee says… "Eddie is absolutely reliable! I know I can count on him at all times!"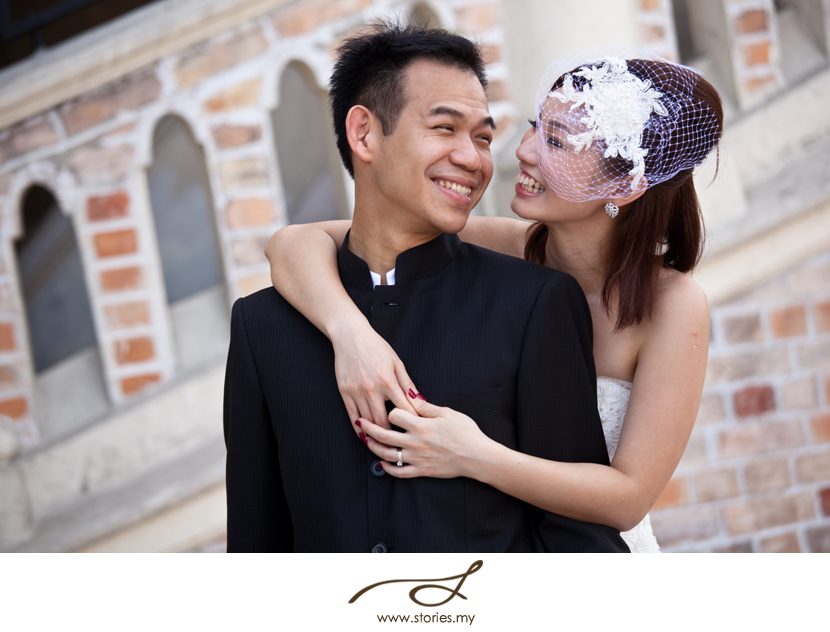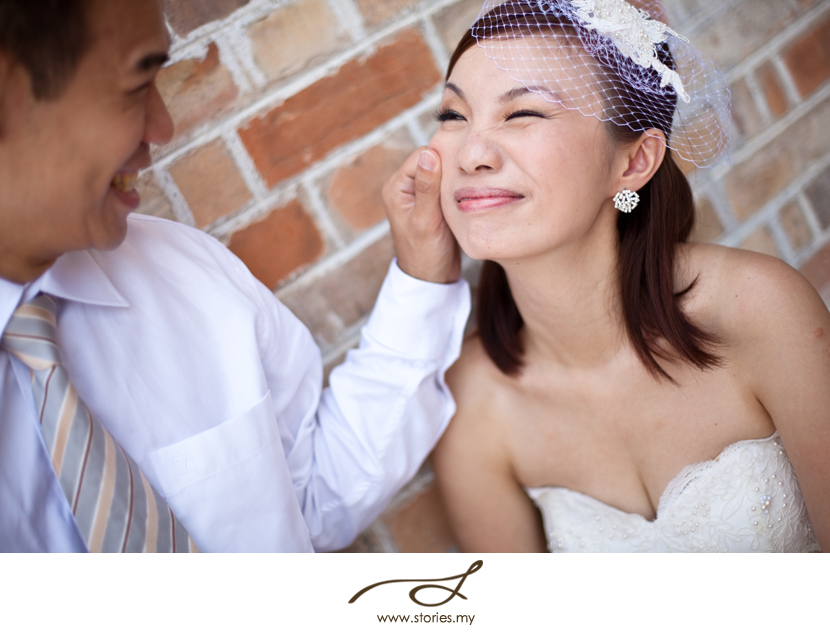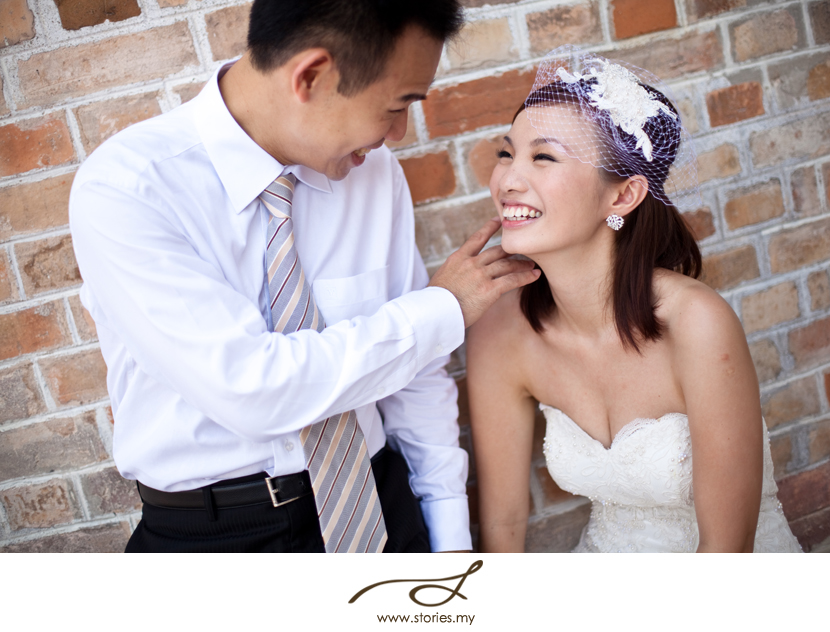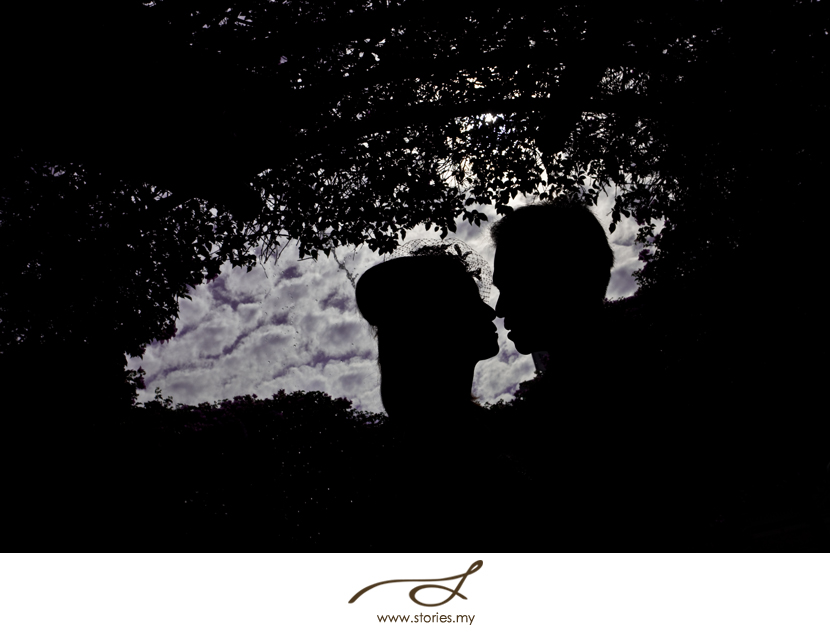 I completely enjoyed myself at this shoot because we went to 3 different locations that are so contrasting in nature. I love it when my clients are creative and suggest ideas like the ones below! In the process of deciding which location to go to, I even offered my half constructed home as a shoot location. Haha… (No, the photos below are not of my home)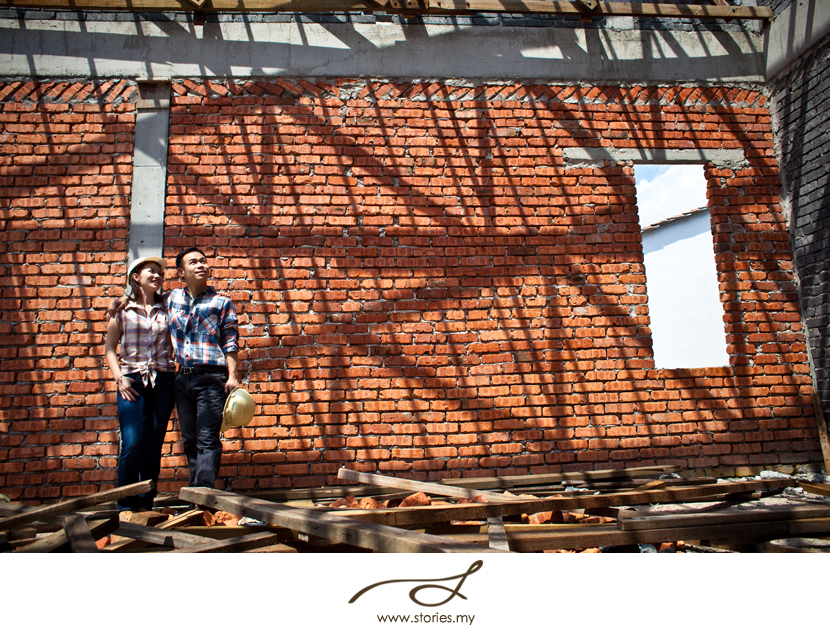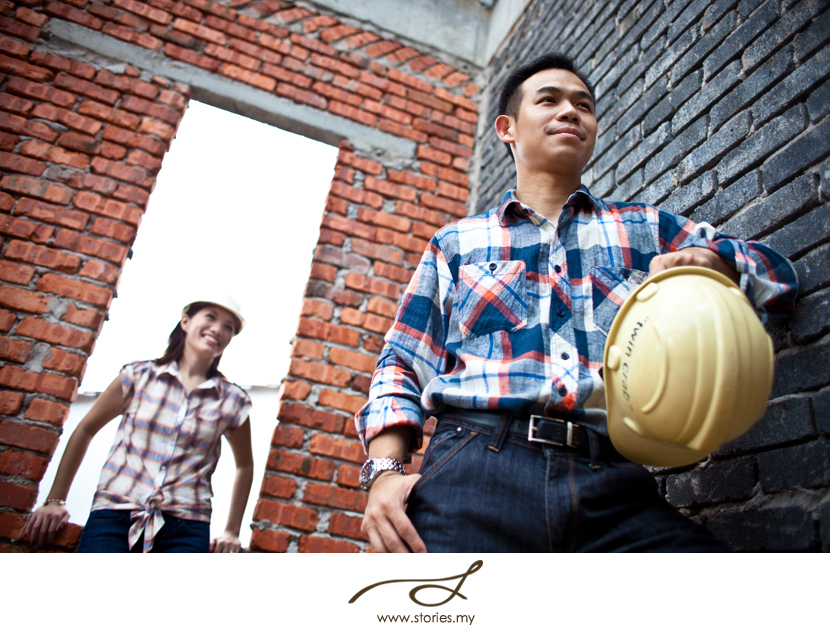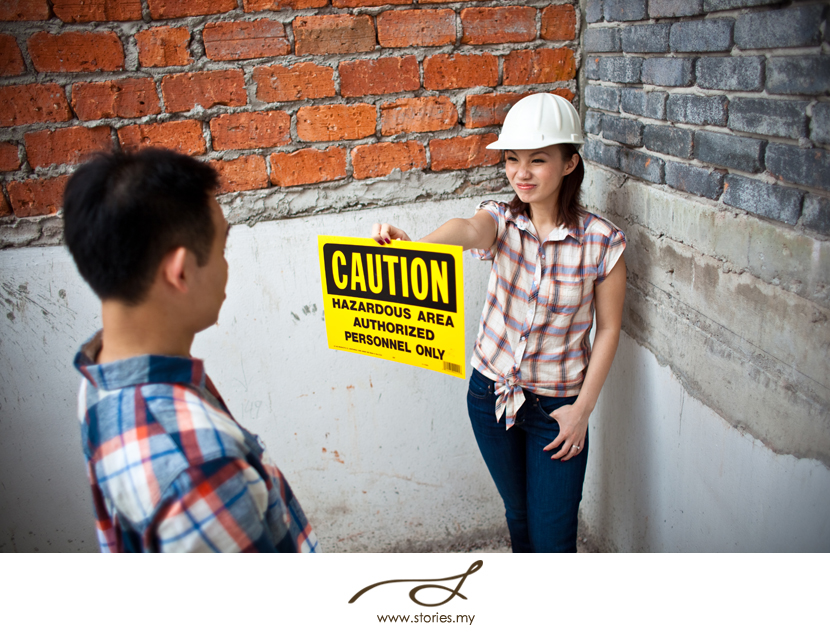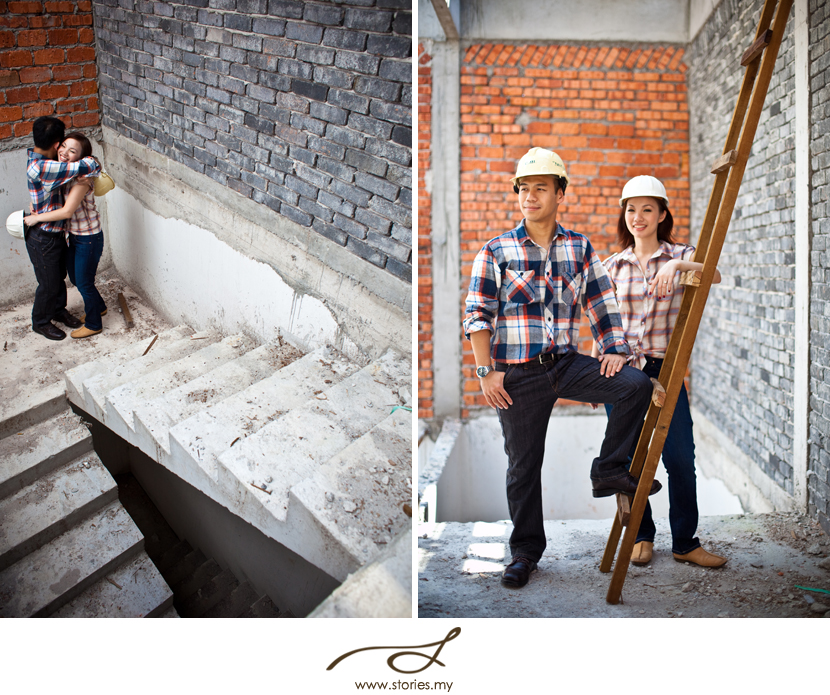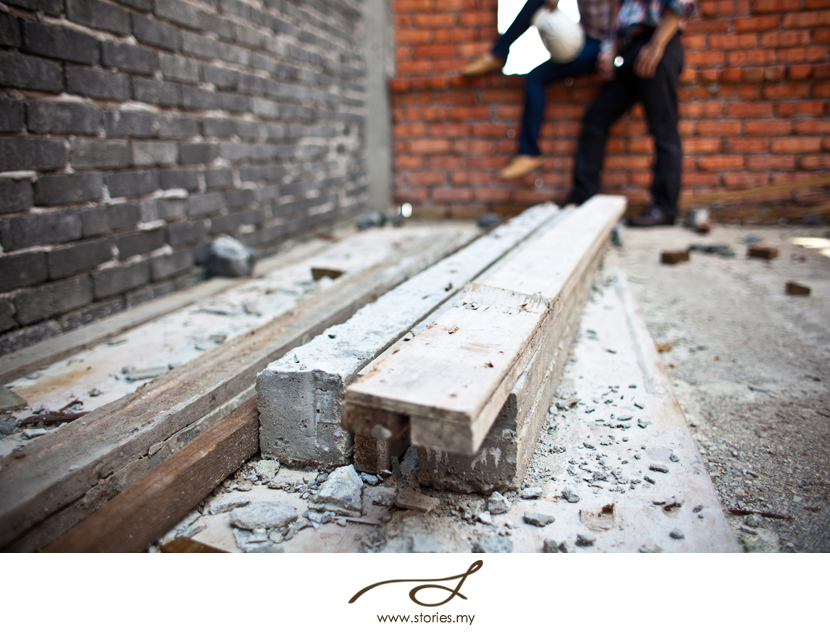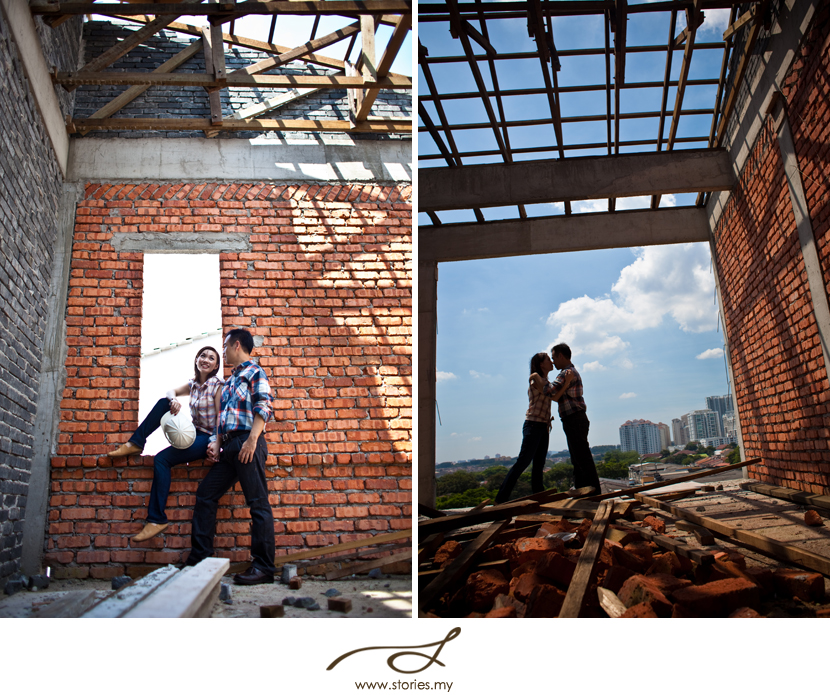 Eddie & Ming Ee, I know that your kids in the future will be as fun, spontaneous and as 'cute' as the both of you! Everytime I pass Sek17, I think of you two. Definitely a memorable shoot! Thanks for the message below too!
"We would like to thank you and Alex for a great job done. You've made us feel so comfortable throughout the shoot and the pictures turned out perfectly natural. And because of that, we've received many great compliments from friends and relatives. Can't thank you and Alex enough!"
– Eddie & Ming Ee –