Photographers: Grace & Mark
Make Up & Hair: Gene Lim
Wedding Gown Boutique: Liz Bridal
Dinner Reception: Cyberview Lodge
Dinner Entertainment: Mosaic
Wedding Cake: A Taste Boutique
Alan and Pink Kee's wedding is filled with fun and creative details… all thanks to Alan's sister Melissa. Since Alan and Pink Kee reside overseas, most of the wedding planning fell into the hands of Melissa. I love being surprised at a wedding, but in a good way, of course! And you'll soon see what I mean in the images below…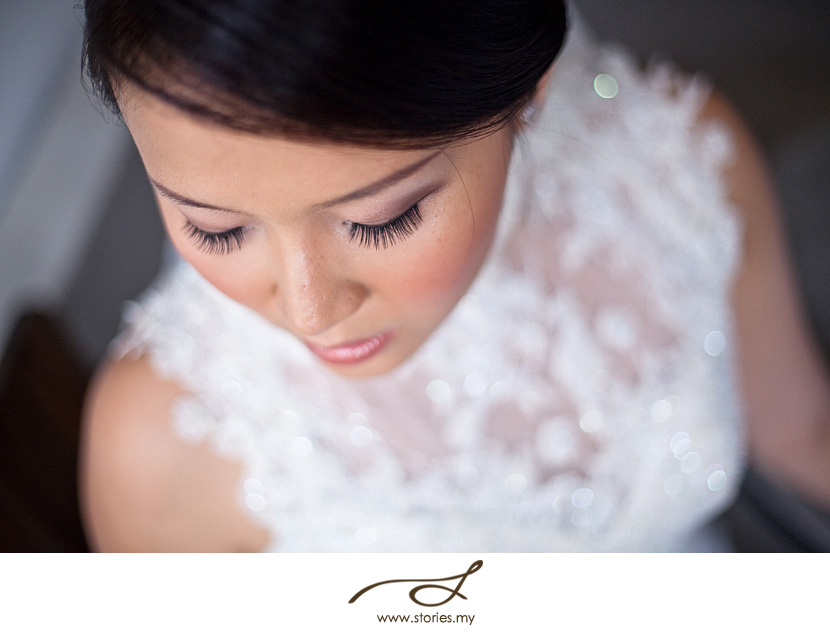 When I got to Pink Kee, the first thing that struck me about her was her spunky character. She's fun, easy to get along with and has a great sense of humour!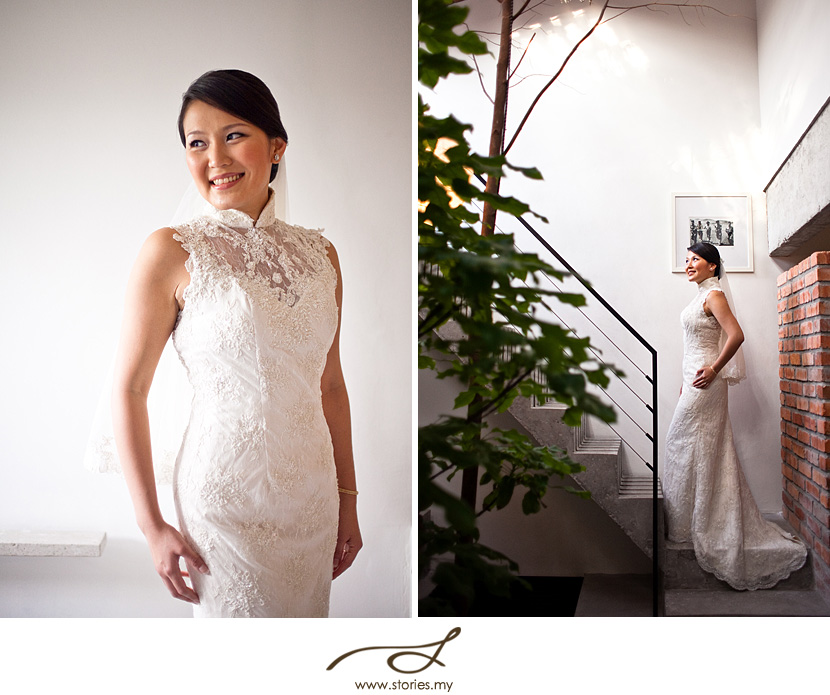 Besides the joy of shooting at the lovely Terasek Brickhouse, my heart skipped a beat when the groom arrived in this vintage car that belonged to his brother-in-law.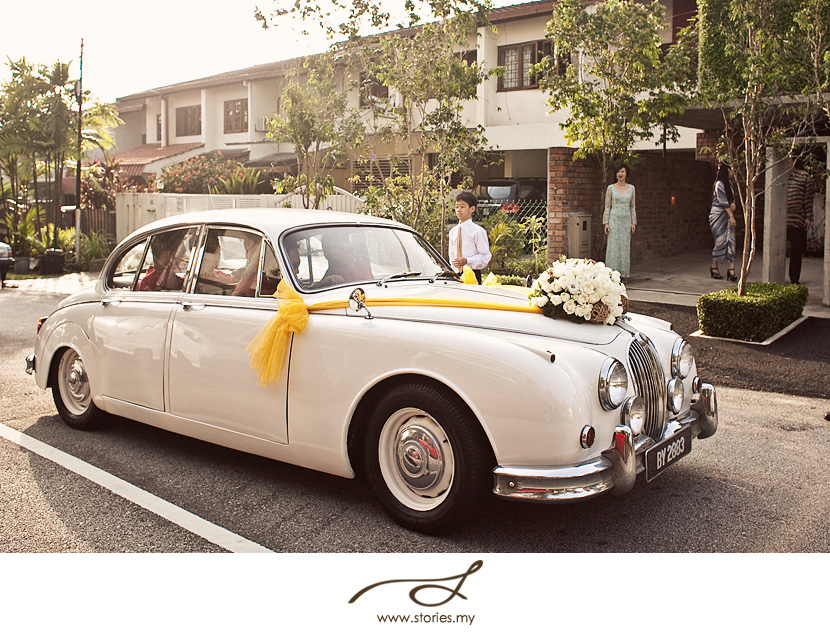 And guess what? His entire family and entourage wore the same customized t-shirt that said "Team Alan"!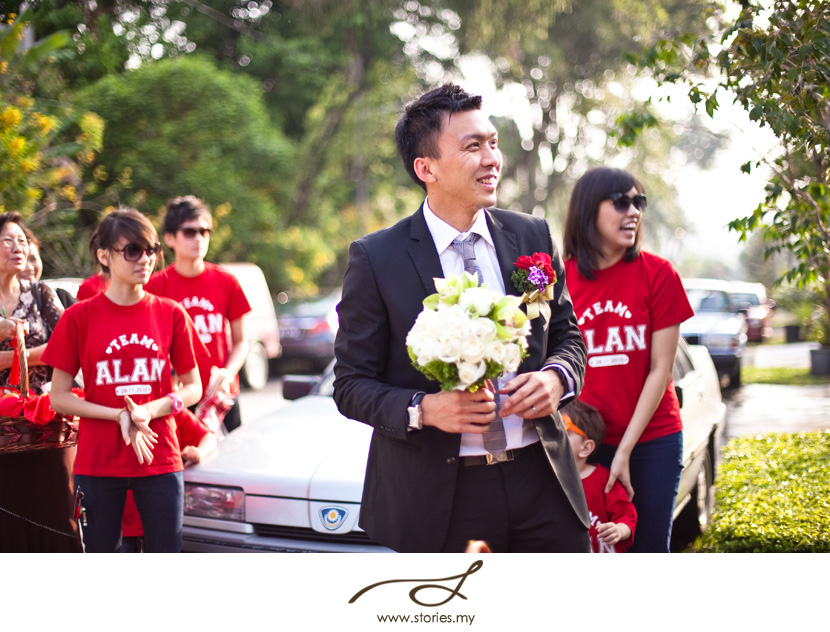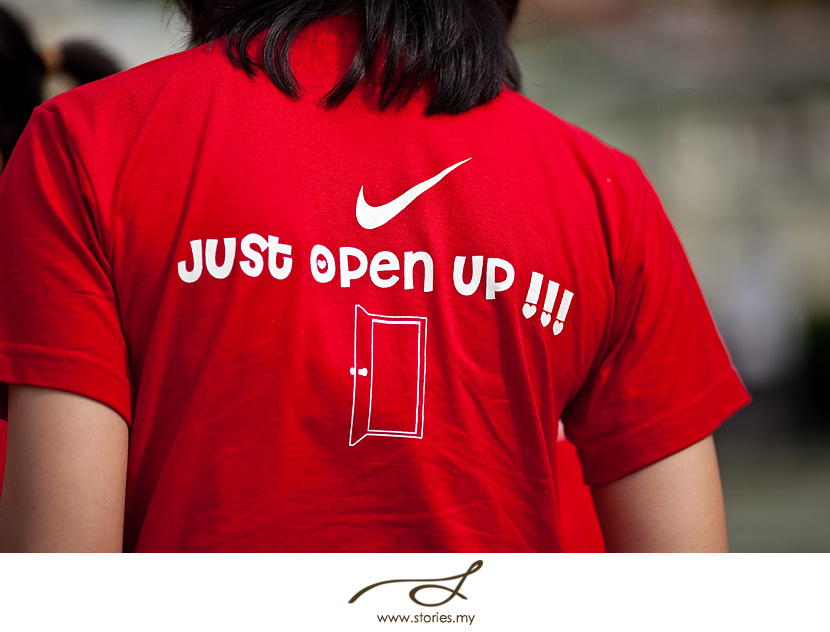 Since most chee muis want a BIG ang pow… guess what was prepared?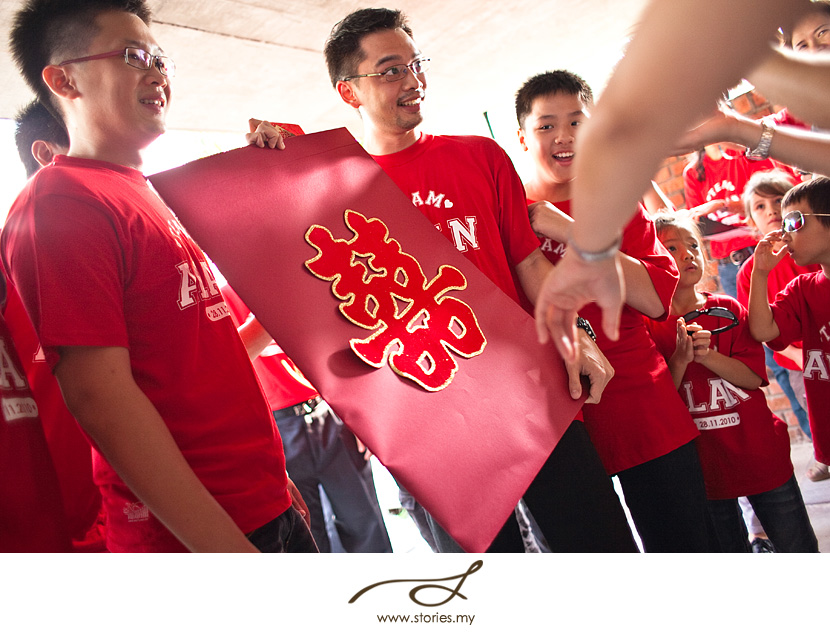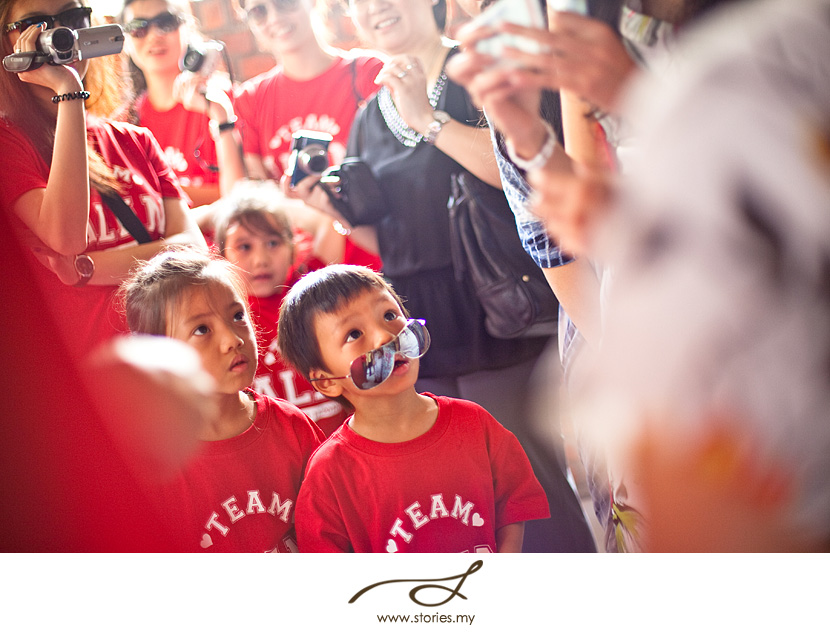 I love the shot below: Two generations, one prayer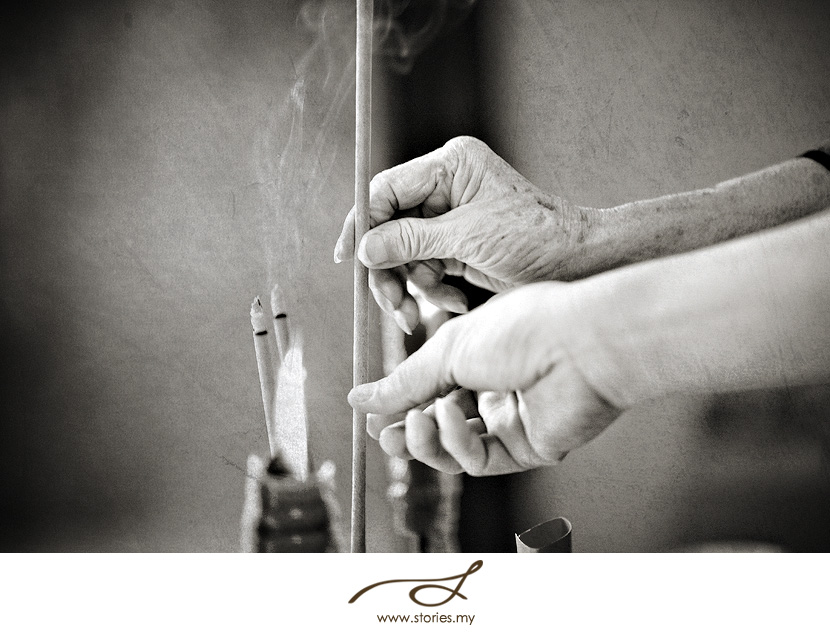 Grandma giving her approval to her new grandson-in-law.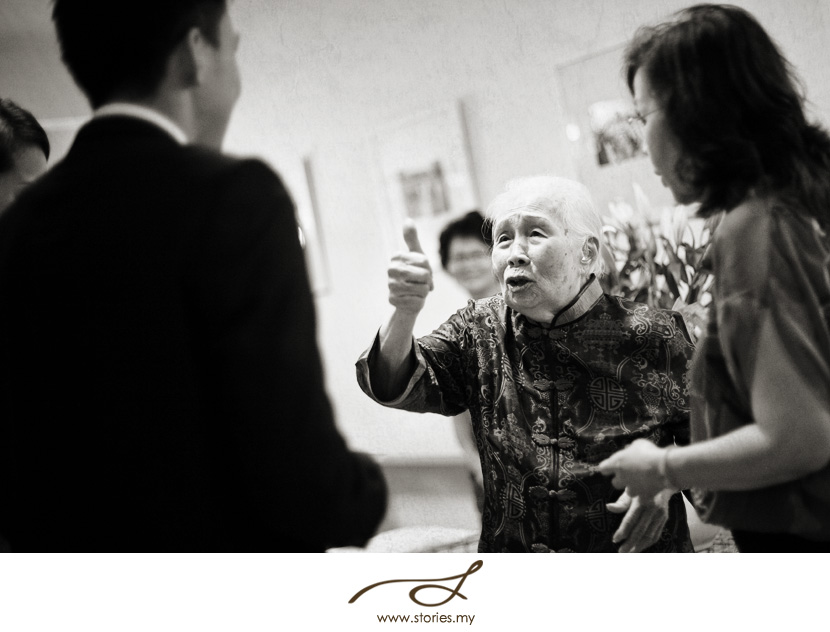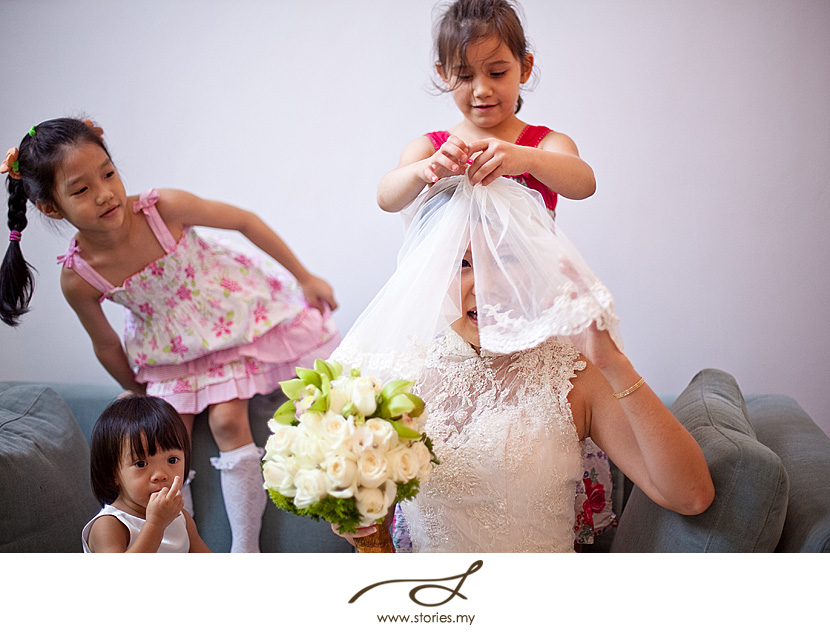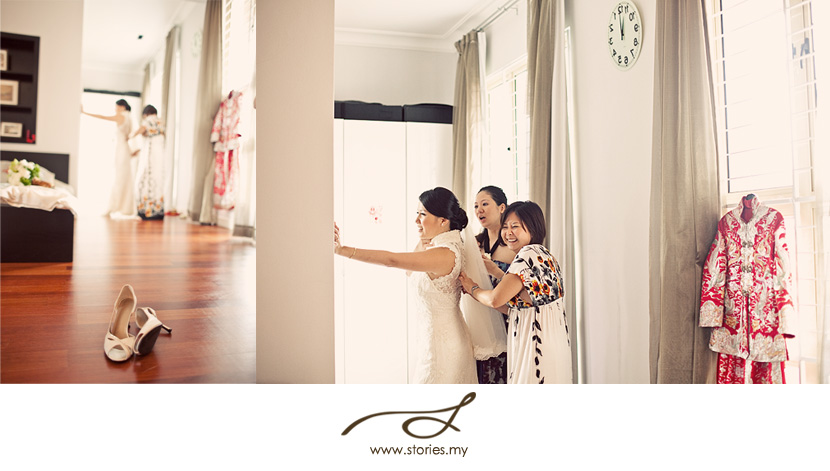 Alan's grandma, a little emotional during the tea ceremony.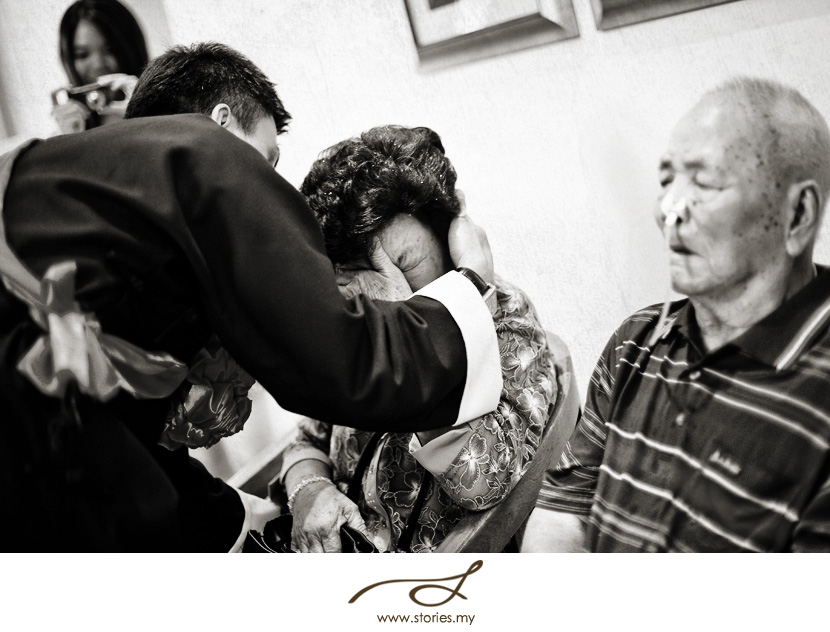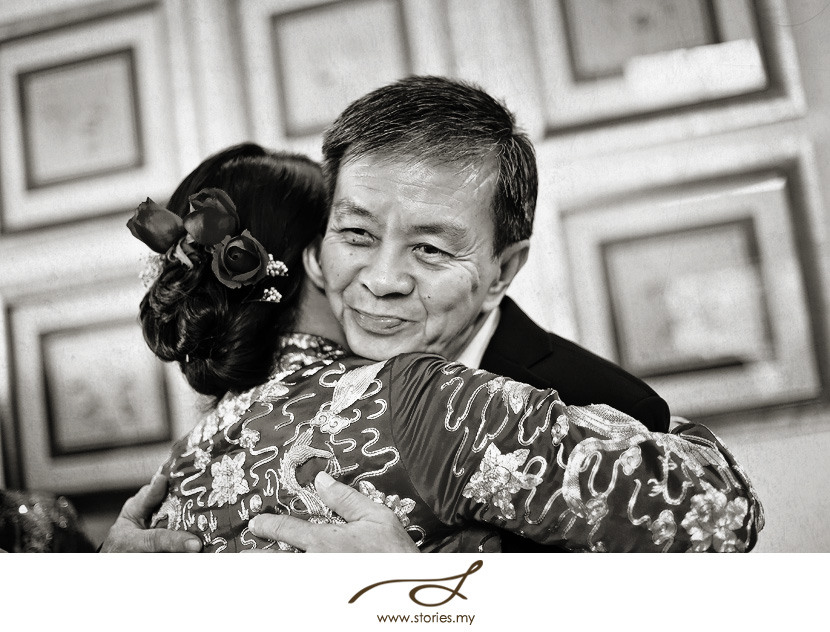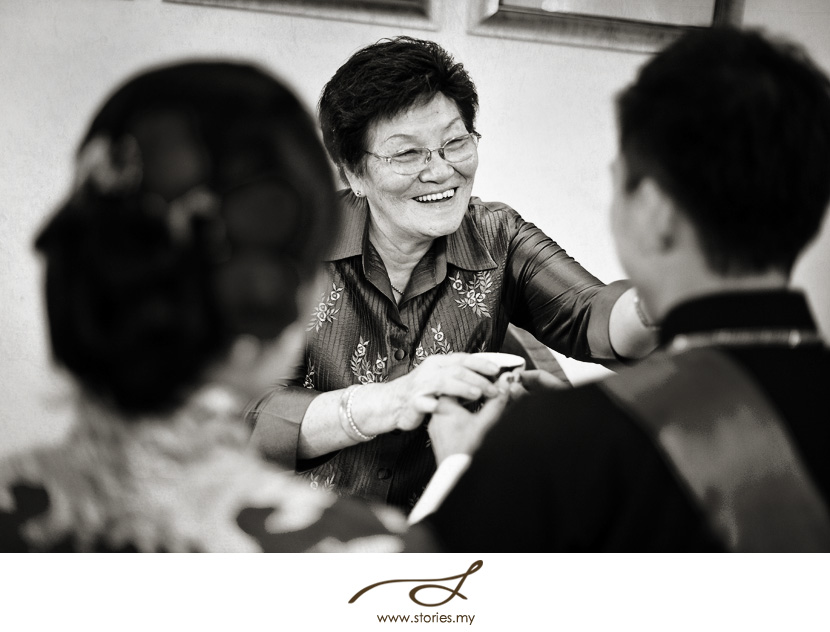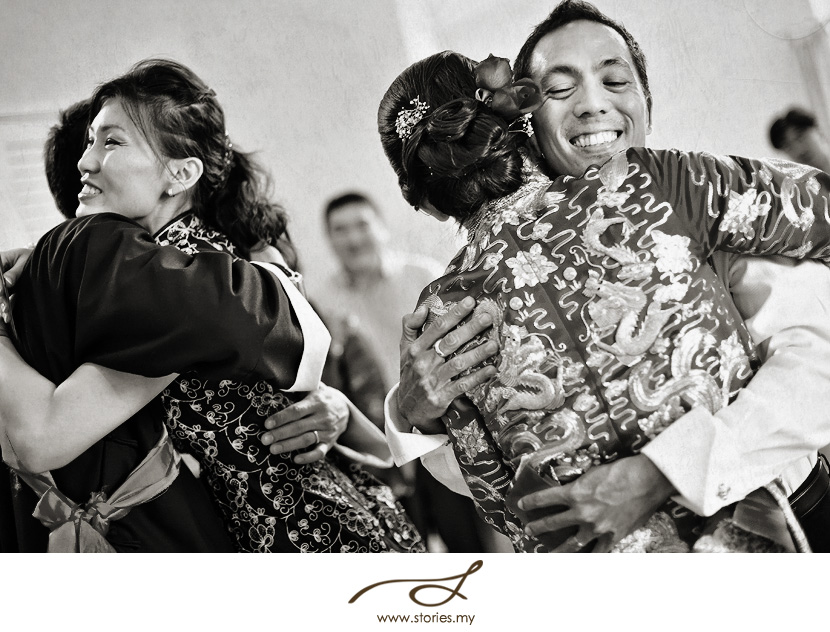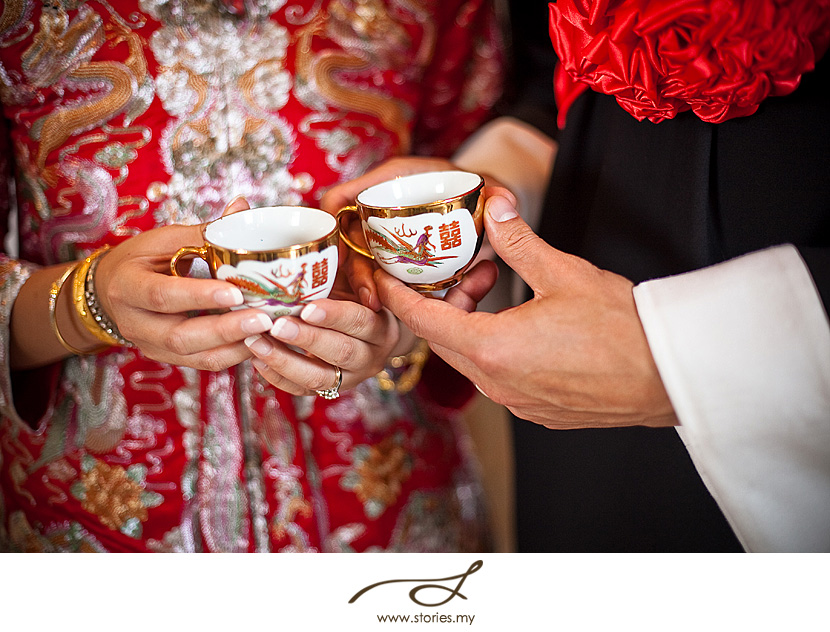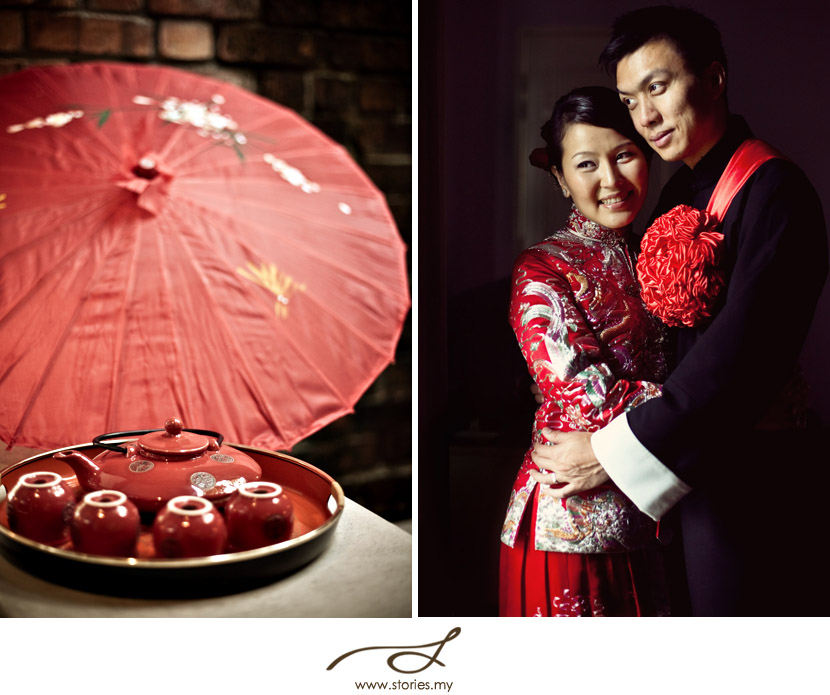 Before the evening reception in Cyberview Lodge, Alan, Pink Kee and I headed to the garden for some portraits.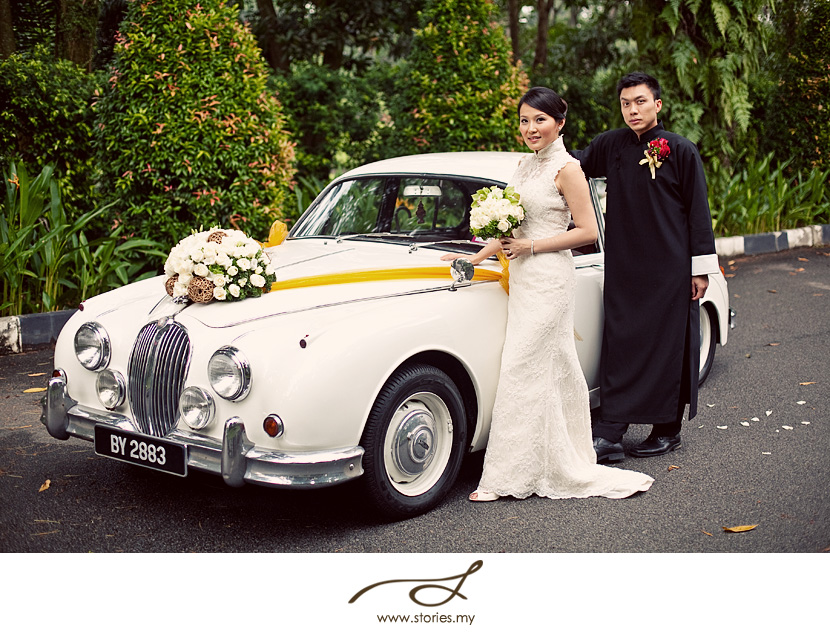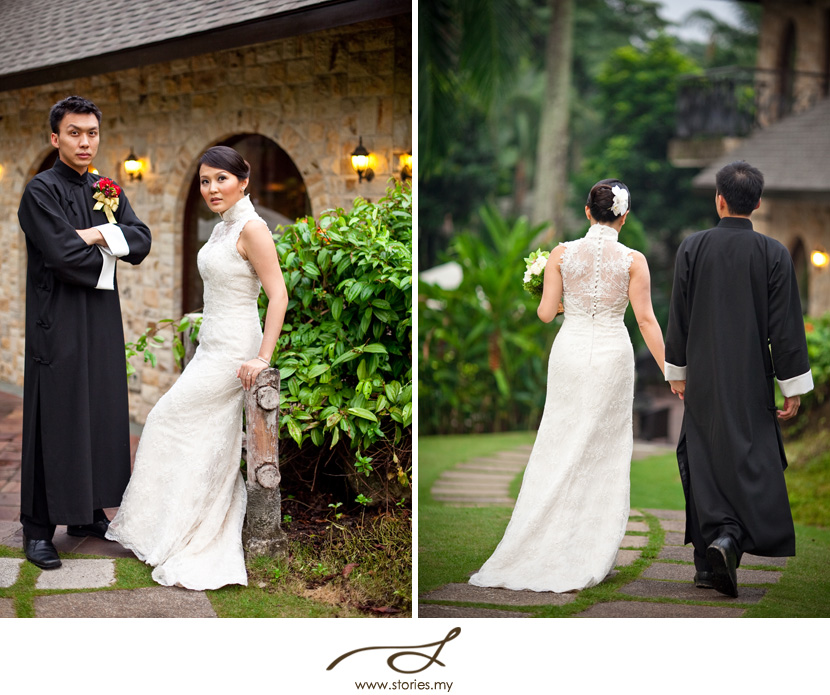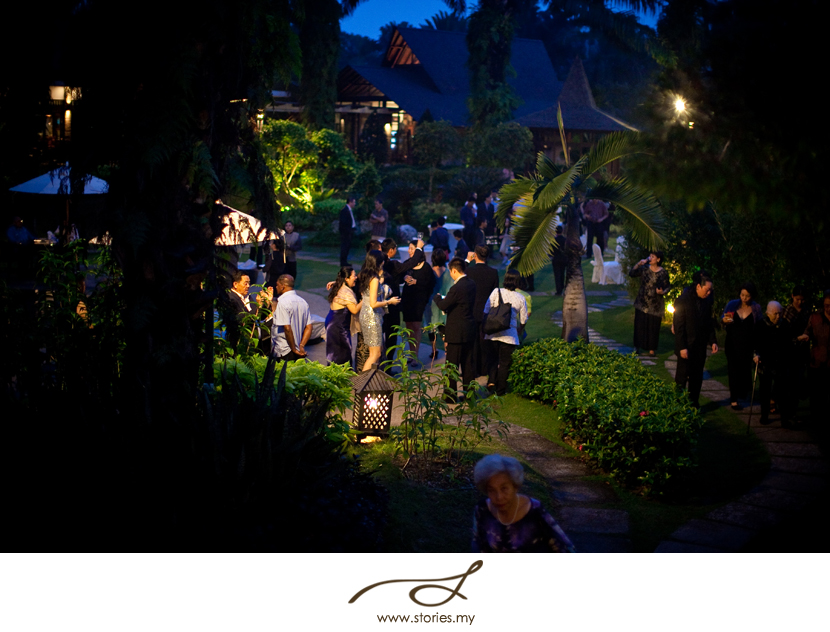 Who can resist a wedding cake like this? It looks too good to be eaten! The cake is filled with things that represent Alan and Pink Kee. The countries they have been to, their love for traveling, the pilot that he is (Though that looks like an Air Asia plane, no he is not a pilot with Air Asia!), the bags  she adores, their love for photography (too bad it's not a Canon!). Haha…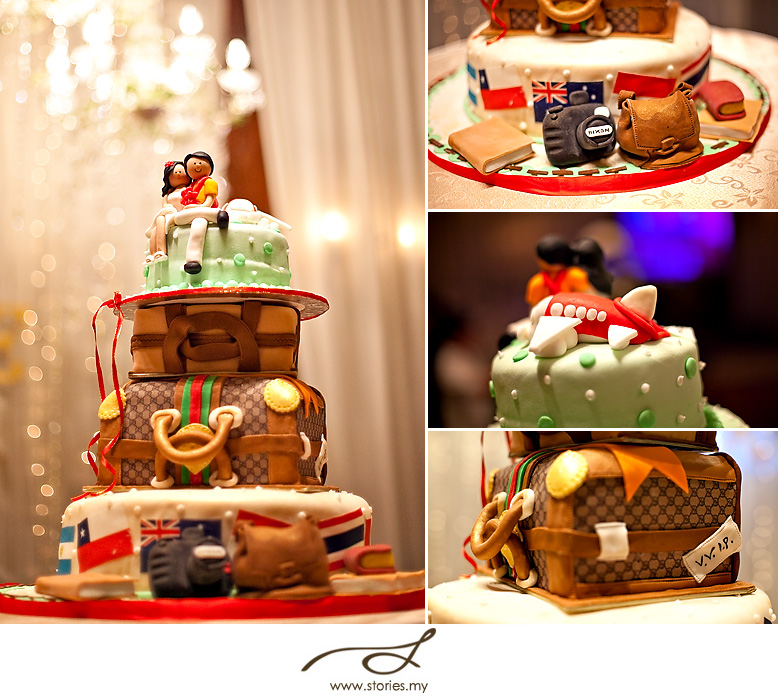 During dinner, fun games were played to entertain the guests… looks like a painful game!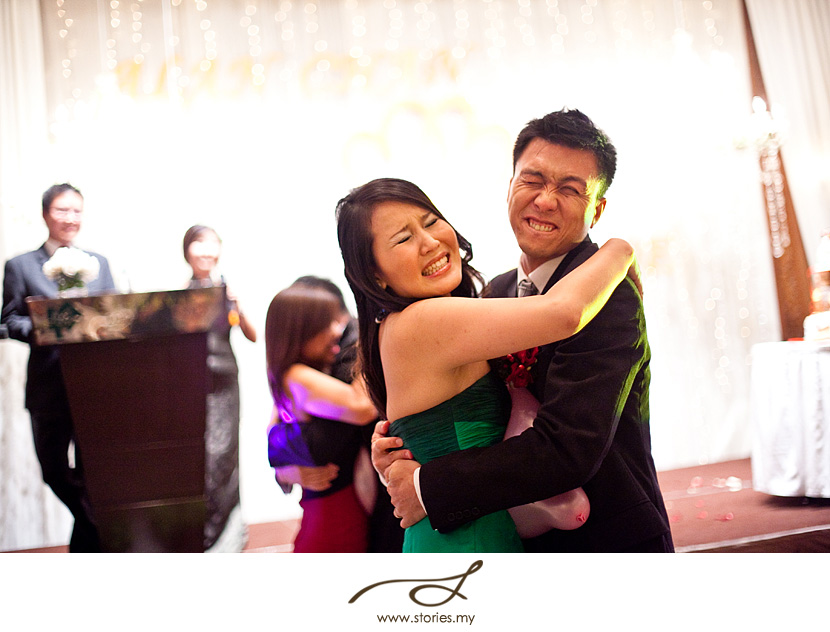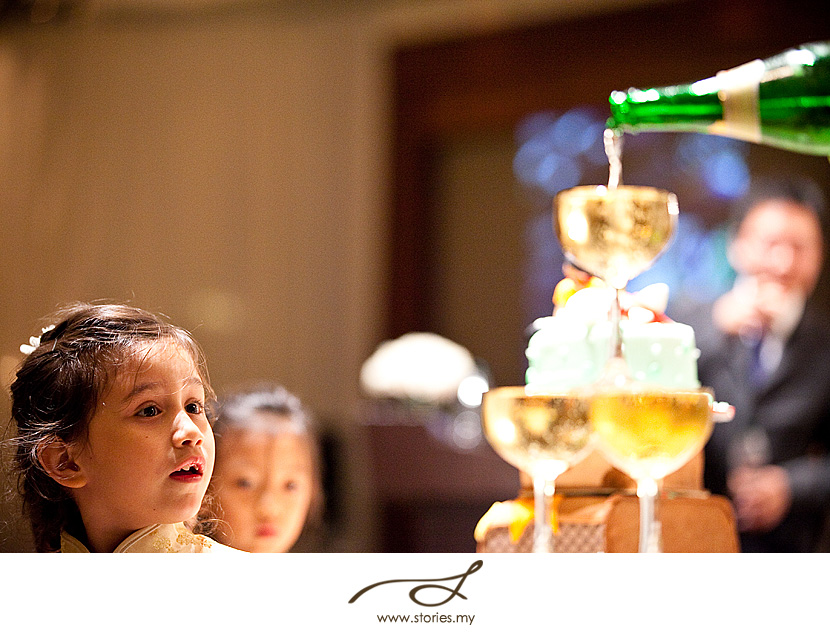 I love this little girl's expression. And the fact that she needs two front teeth…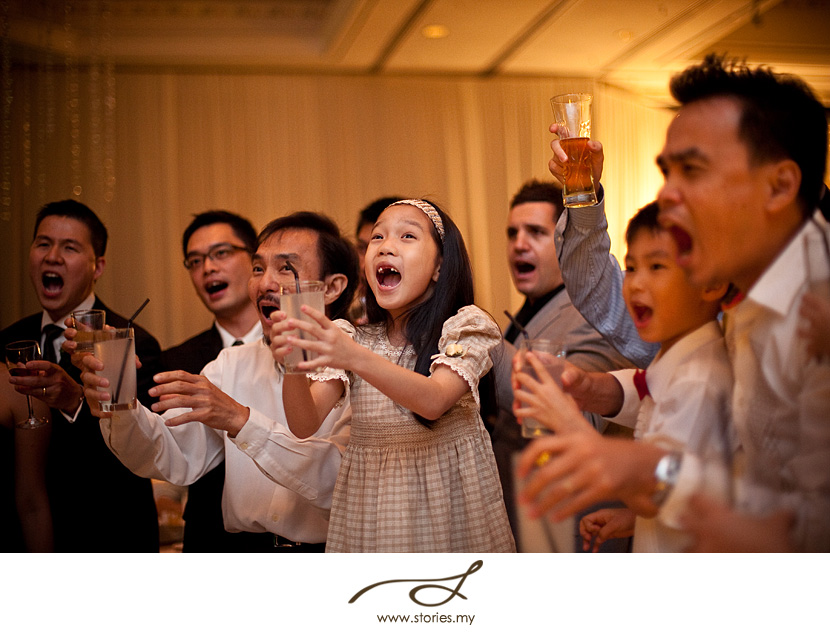 Overall, an enjoyable and memorable wedding shoot for Mark and myself. Have a great life together, you two… I am sure it'll be filled with loads of adventure!