Photographers: Grace, Johan, Ian Chew, & Weiming
Make Up: Steven Sunny
Wedding Decorations: MNG Bouquets
Church Ceremony: Zion Lutheran Church, KL
Lunch Reception: Ishq Restaurant, Crowne Plaza Hotel
Dinner Reception: Doubletree by Hilton
Kevin is a funny, witty and articulate person in love with Michelle… and cars. During the lunch reception, Kevin's mom gave the guests an insight into his passion for cars. Ever since Kevin was a child, he could tell you the technical specifics of each car model. It's no surprise then that on their wedding day, a gorgeous Bentley rolled up to send Michelle from home to church.
Michelle is a soft spoken, gentle and elegant lady. I first met her when I was featured on Faces magazine as one of the Top 10 female wedding photographers. As the editor for Faces, Michelle has an eye for detail and beauty. All the lovely details on their wedding day were planned by her – from the turquoise theme colour to their customized logo design.
I have so many images I'd love to share (as usual) but I can't do all of that here. So, I've included a same day slideshow at the end of this post. Enjoy!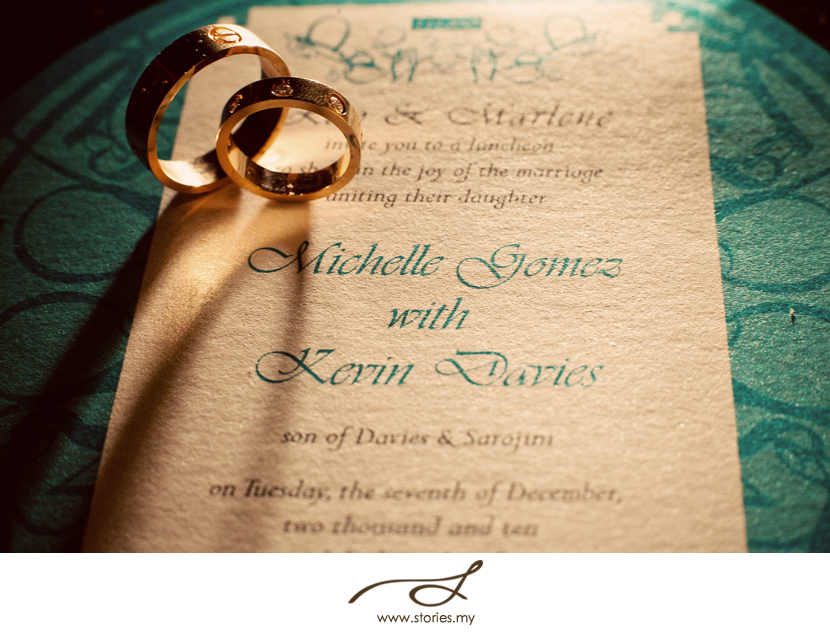 Now those are mighty high platform shoes!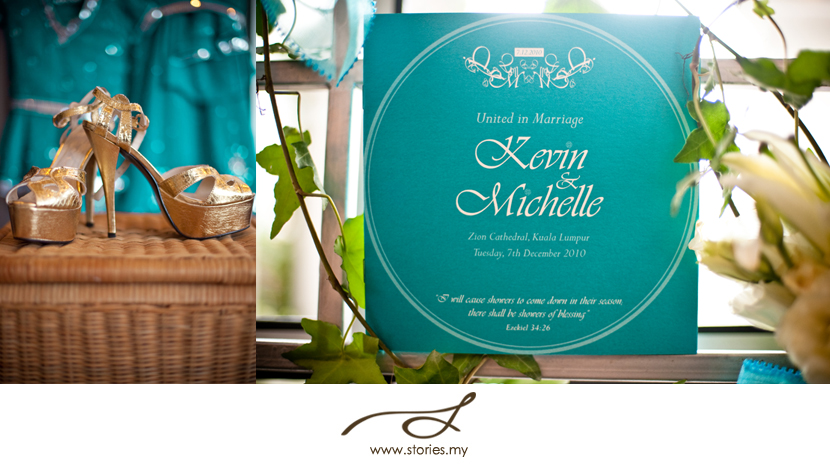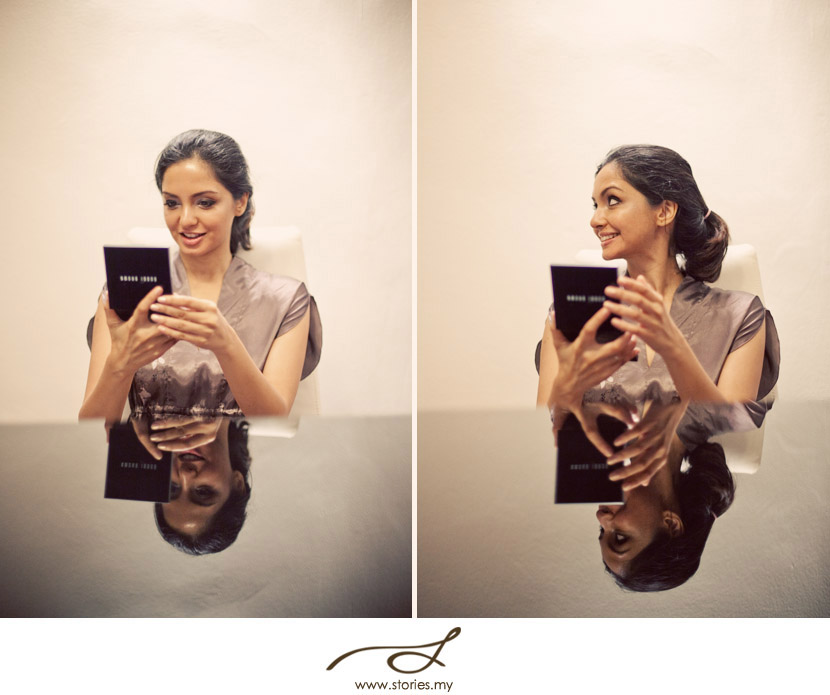 Kevin proposed to Michelle with this watch. Yes, a watch, and not a ring! Another personal touch… Michelle wore her grandmother's necklace on her wedding day. That was really sweet!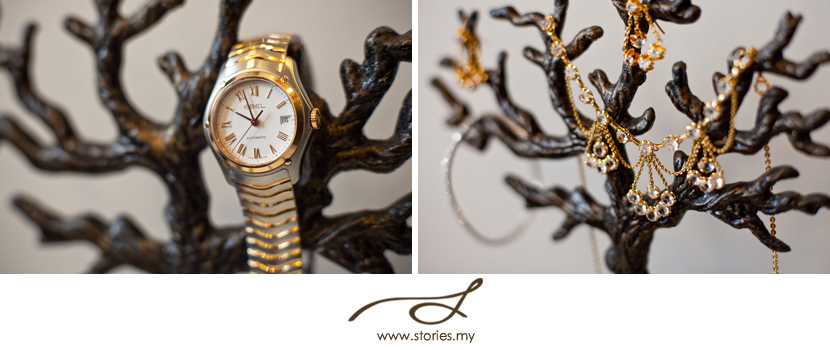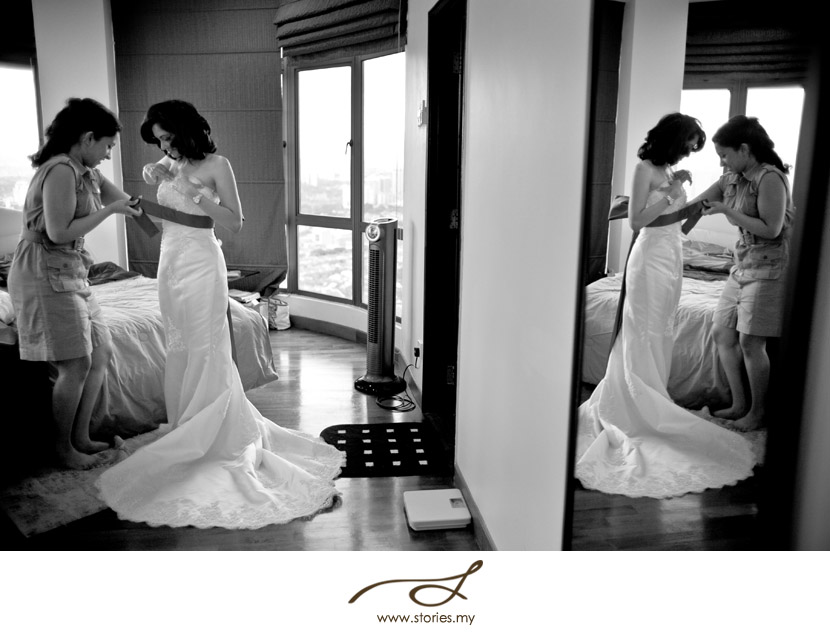 Yummy details!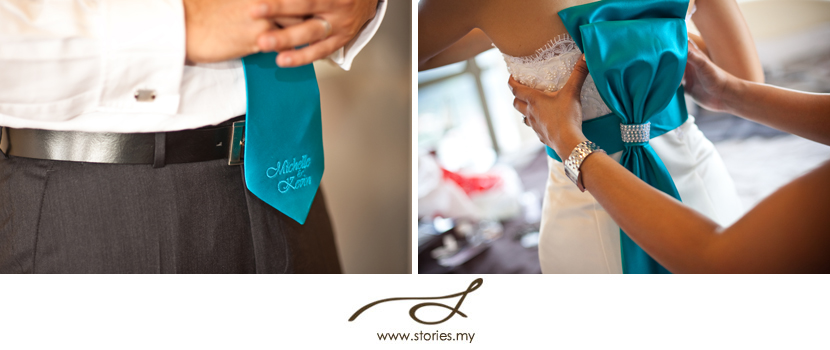 Going to the chapel and we're… gonna get married! (sing along with me, if you know this tune from the film, My Best Friend's Wedding)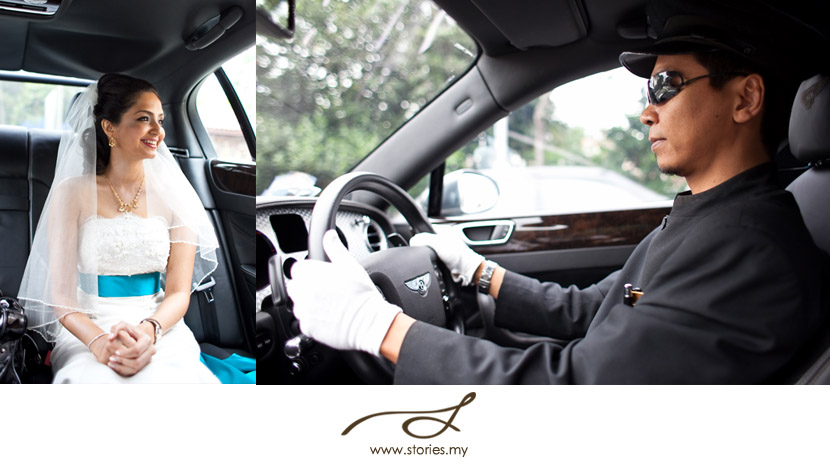 The decorations outside and inside the church were absolutely gorgeous!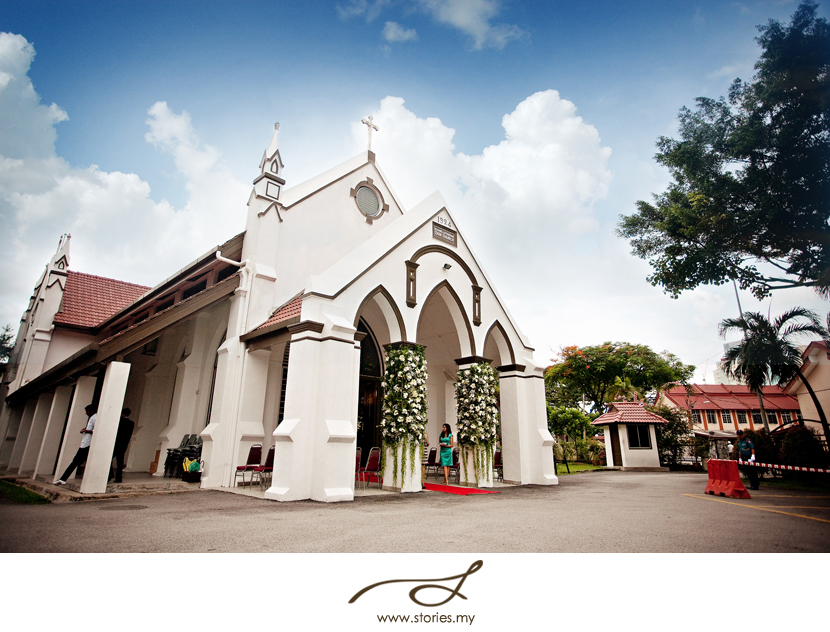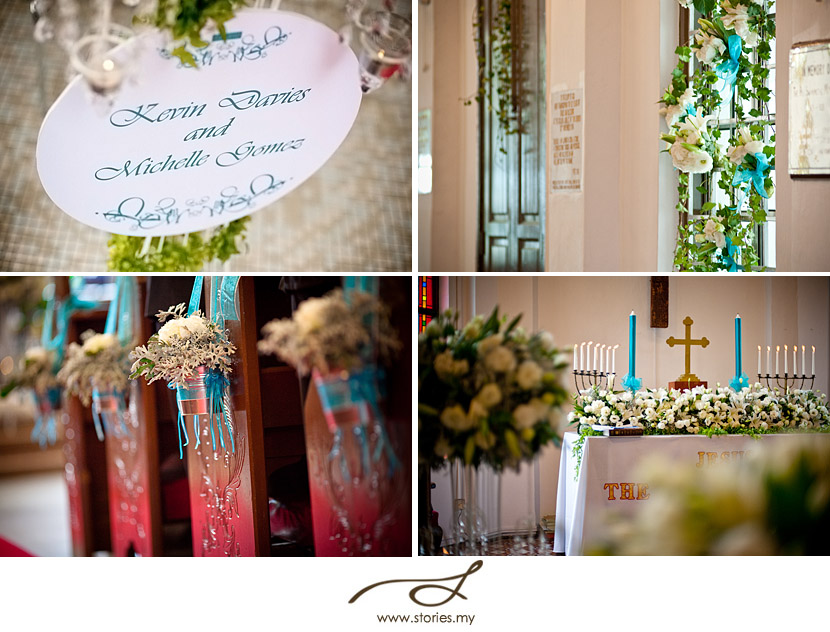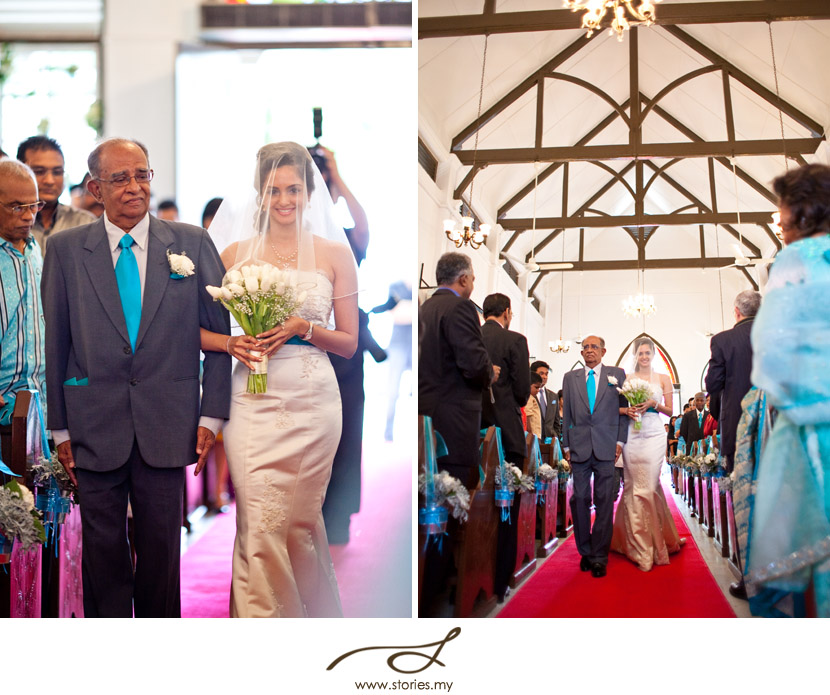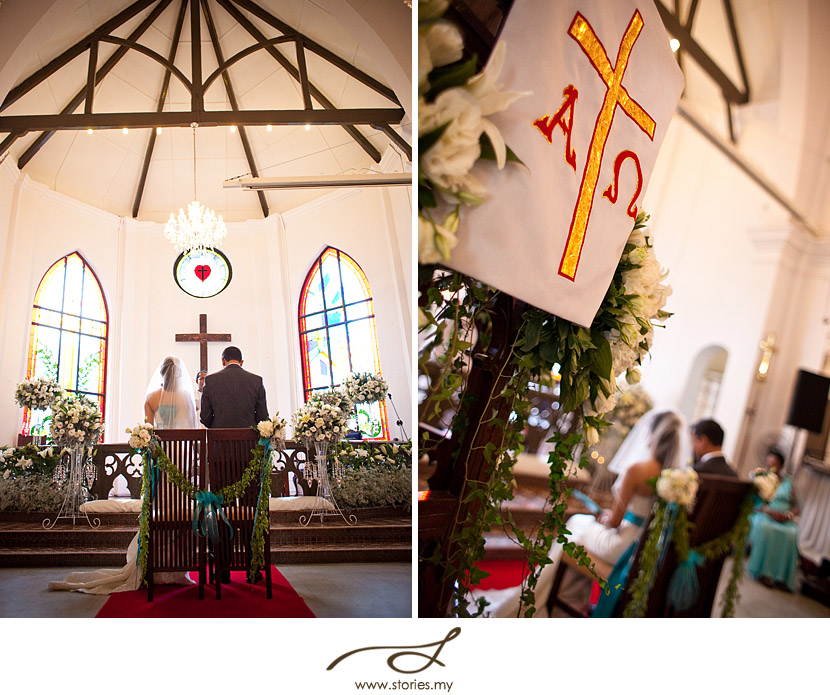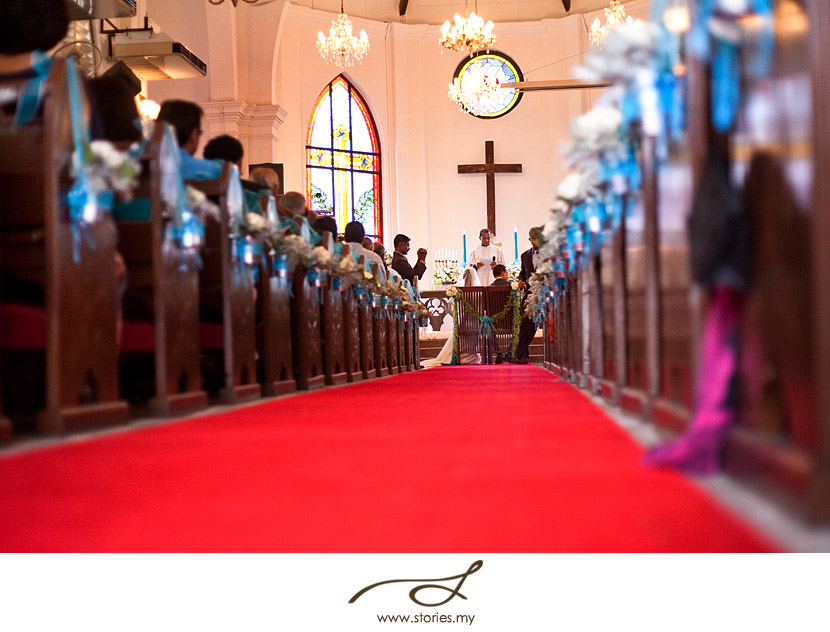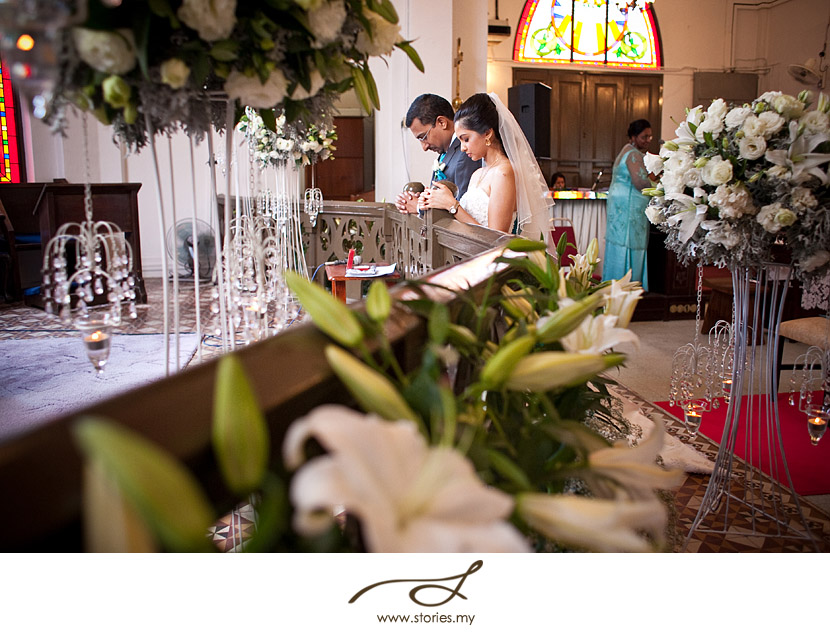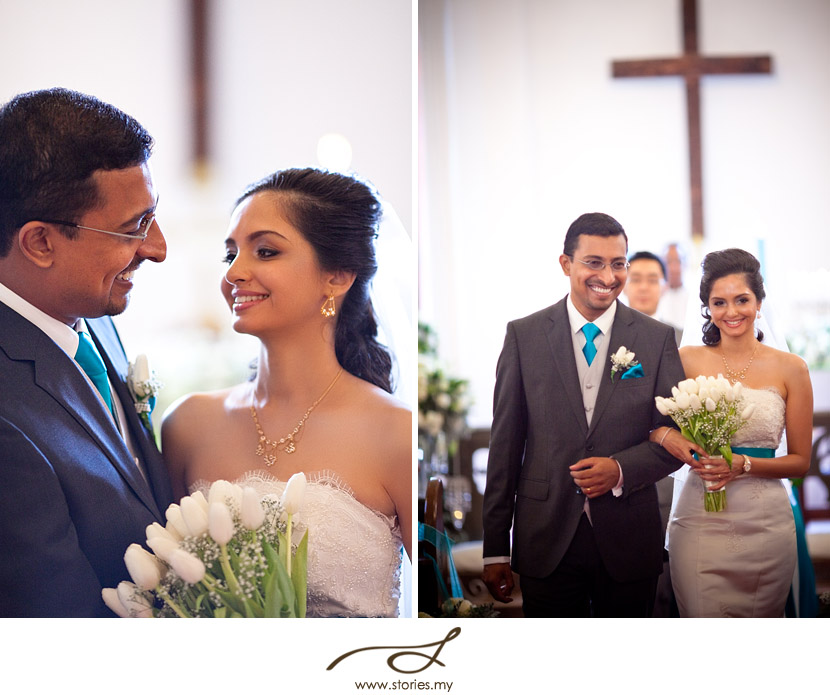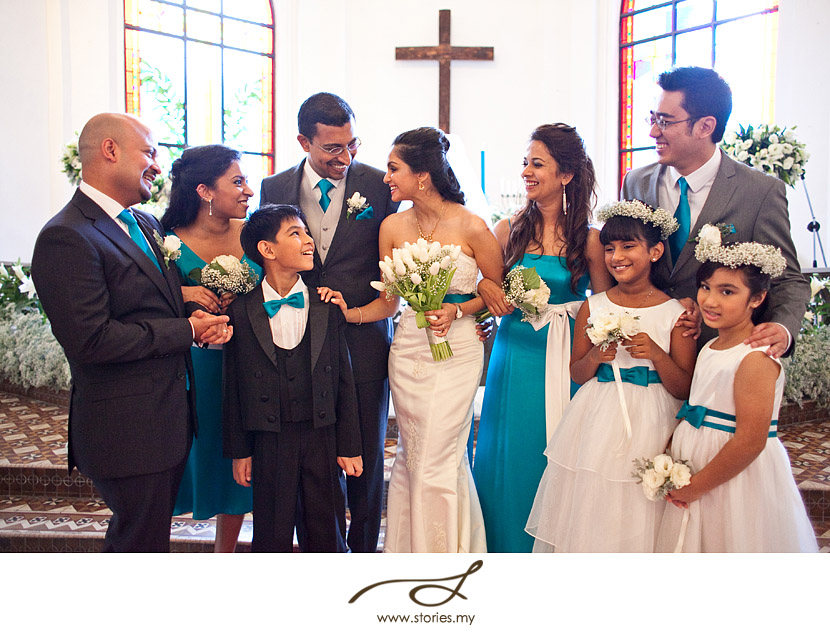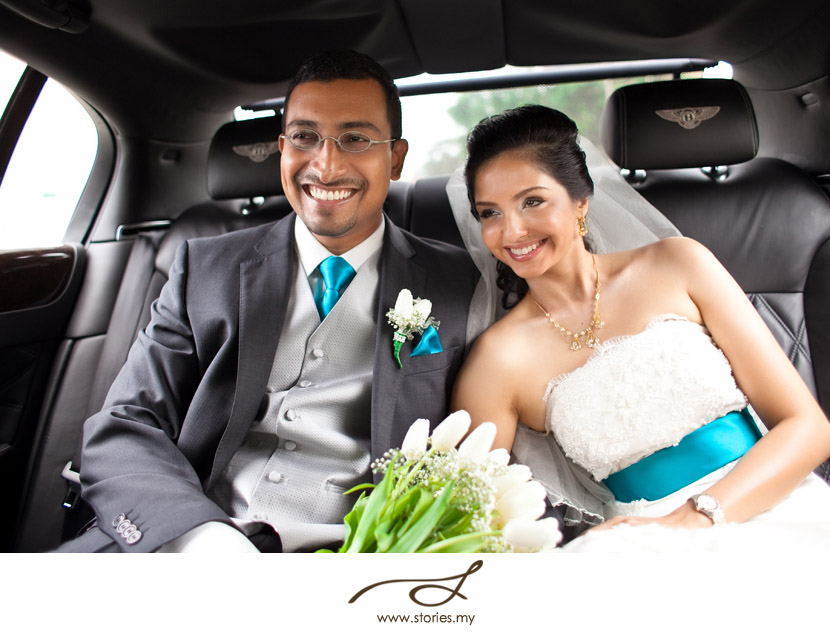 They had an intimate luncheon at Ishq Restaurant.
Love the cake!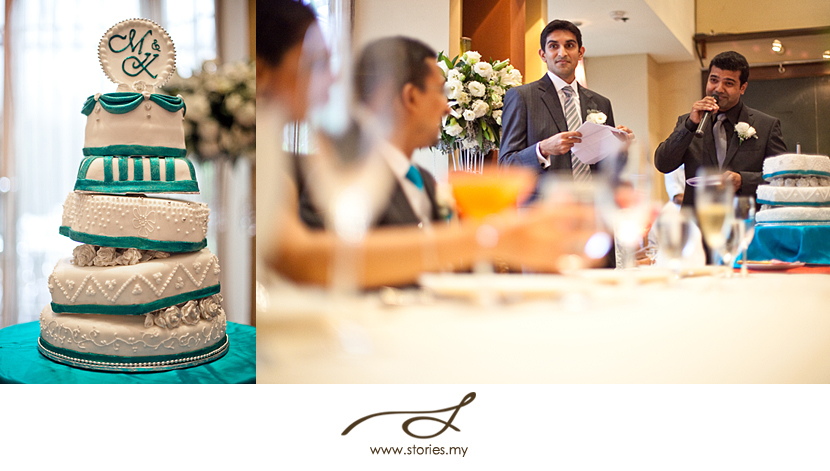 The speeches were funny and thoughtful. I completely enjoyed listening to all of them!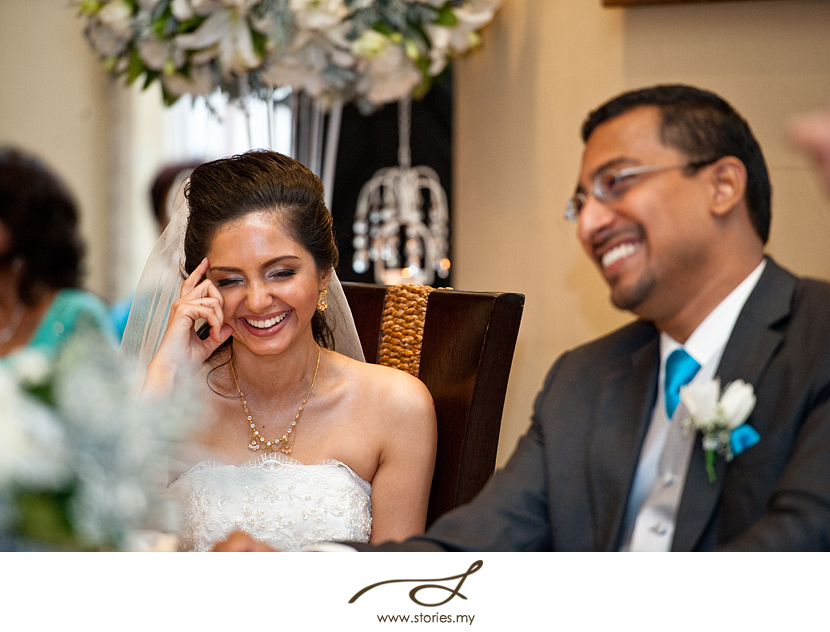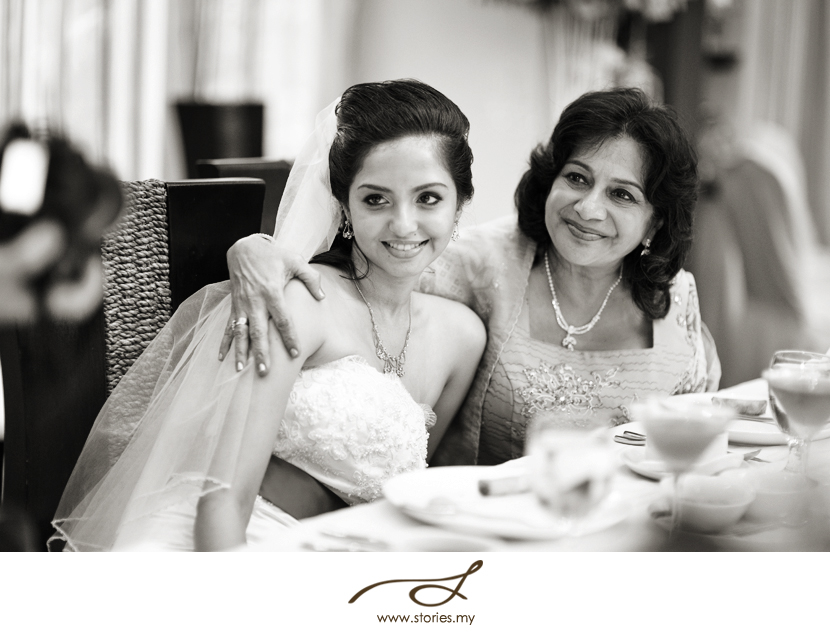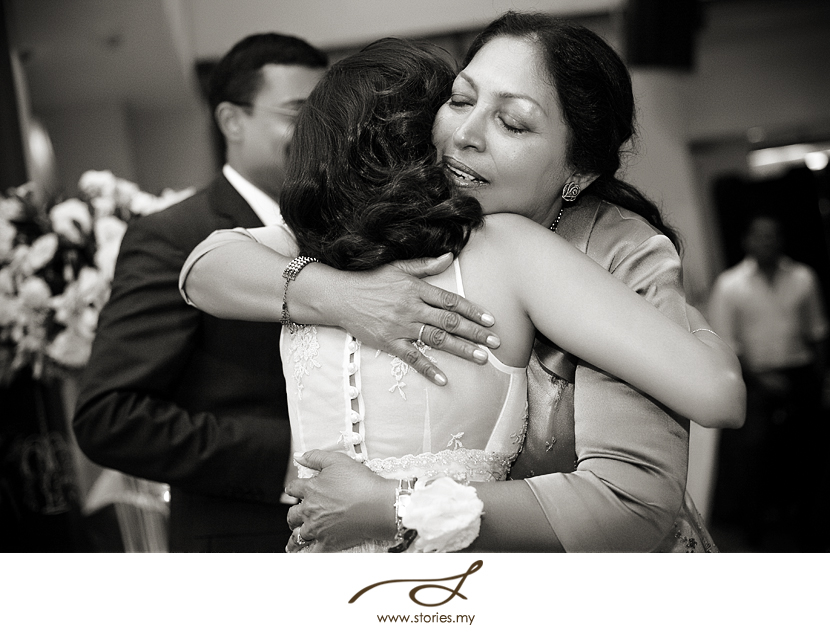 And then a grand dinner at Doubletree by Hilton a few days later!
If I wasn't born a Chinese, I am sure I would have been Indian. :) All because I love the details on sarees, the vibrant colour of their fabrics and extravagant accessories!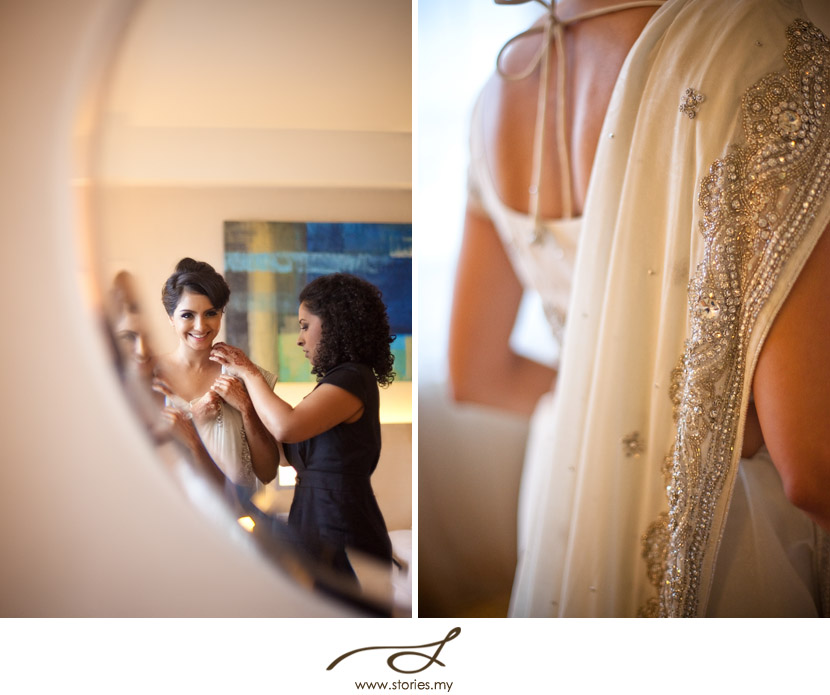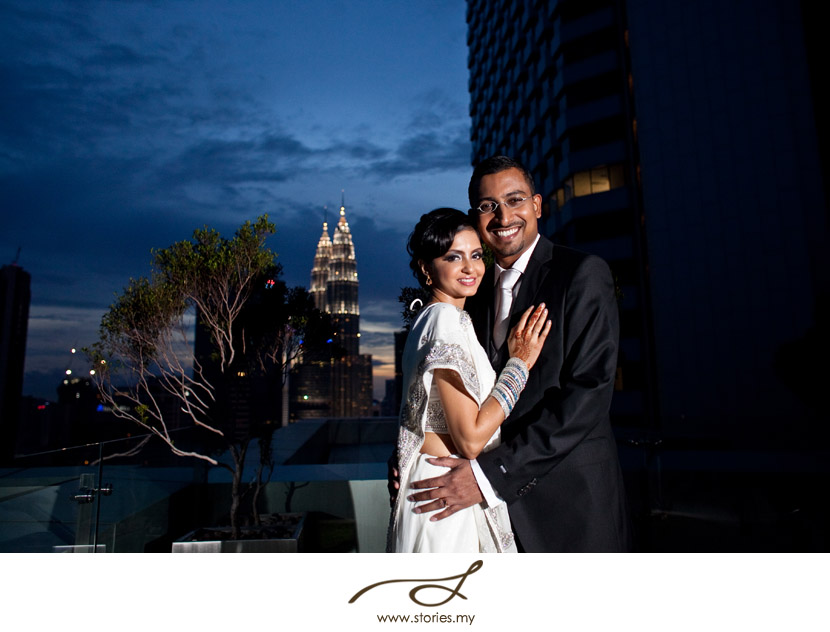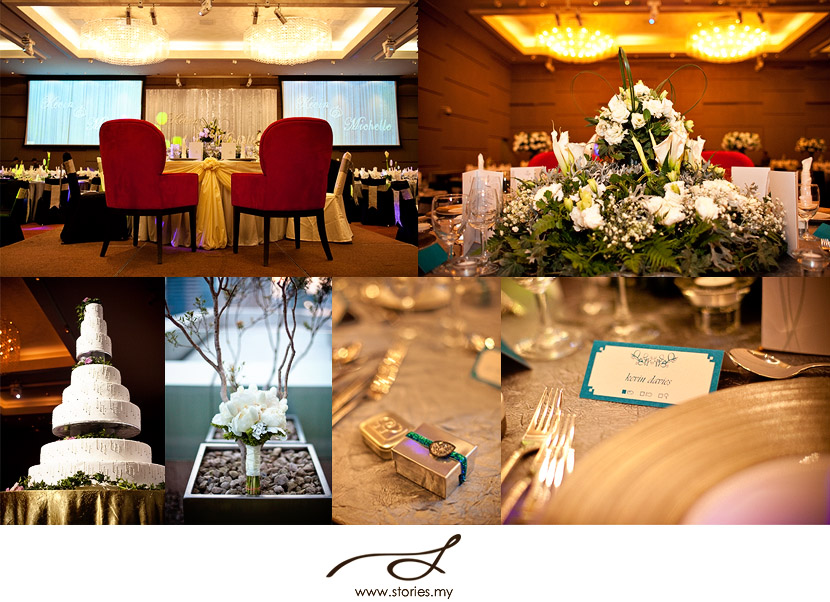 The black seat coverings made the whole ballroom exude a classy look.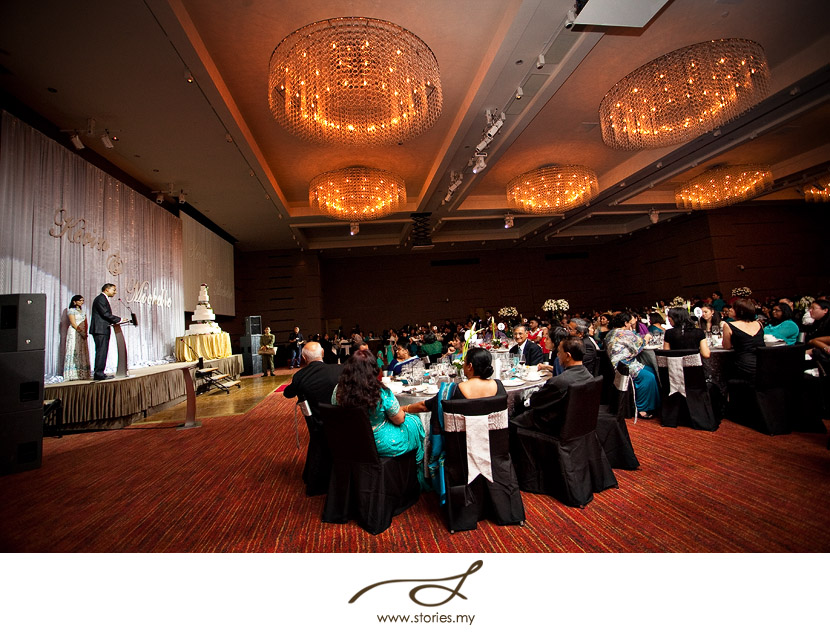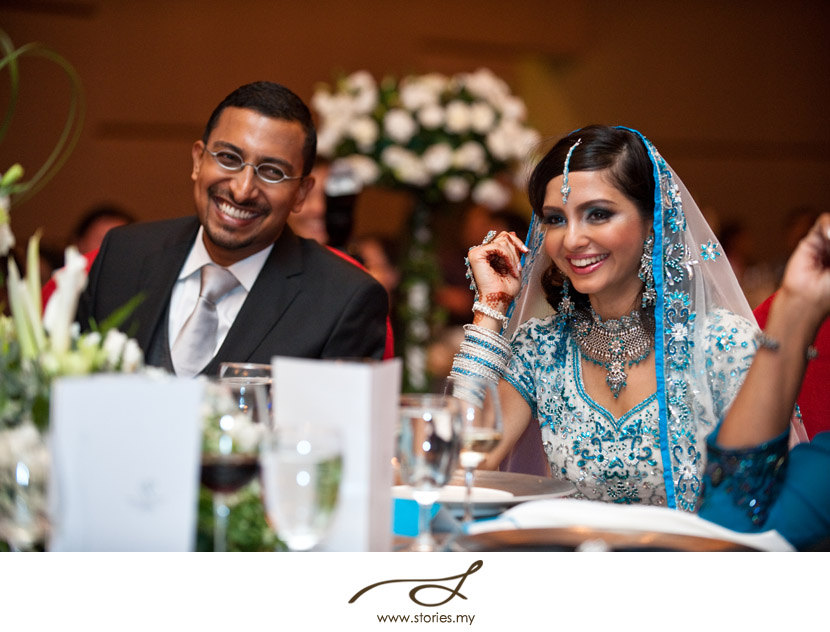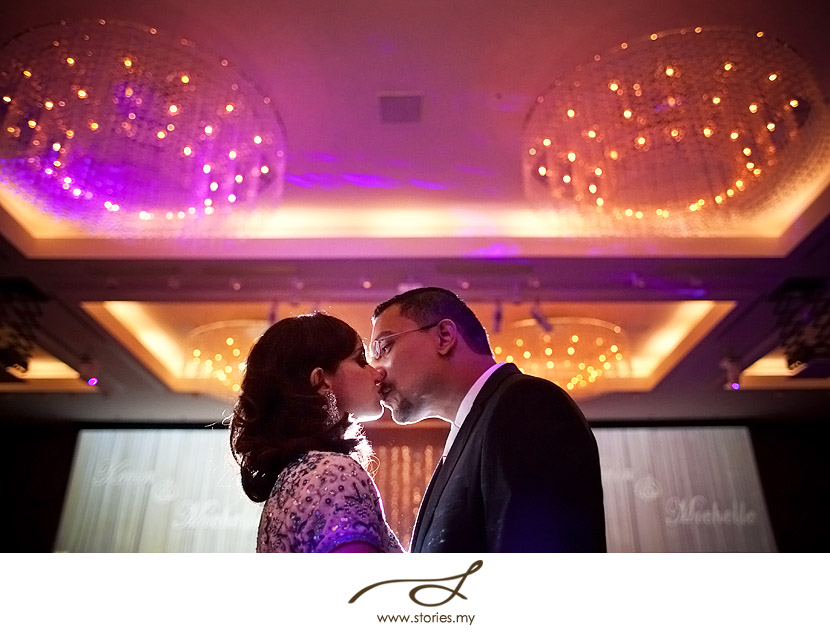 For those wanting to view more images, here are a few more from their church ceremony and also luncheon. Congratulations, you two! Wishing you all the best for the future!