Photographer: Grace, assisted by Weiming
Make Up & Hair: Angie Ng
Wedding Gown: That Special Occasion
Location: Malacca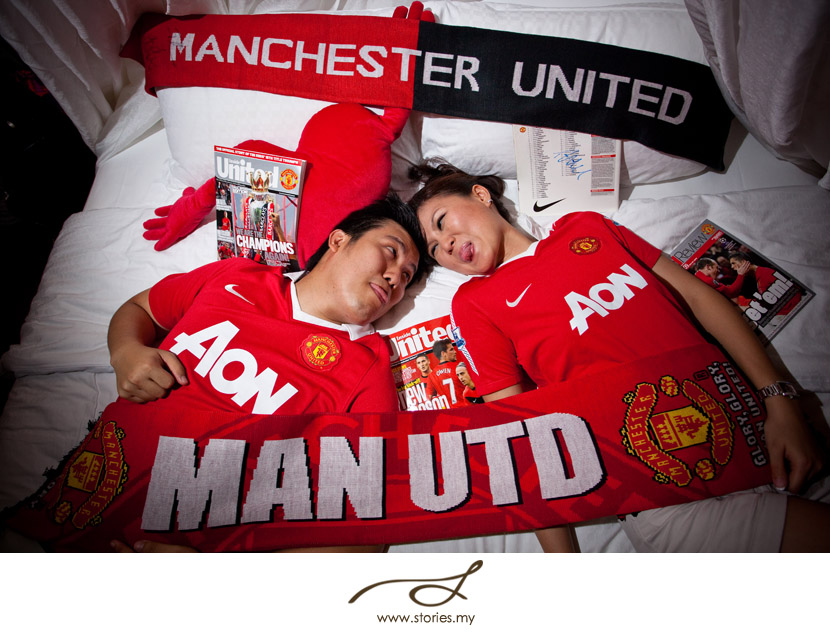 Football was what connected the both of them. It helped too that they both supported the same team, Man U! In between games, while cheering on their favourite team, slowly but surely, Kwan Seng was scoring with Jasmine too. And so it happened. Two individuals with similar interests started sharing time together. And now it's leading to a lifetime together.
Initially, it didn't start out all nice and rosy. In fact, on their first date, Jasmine had to pick Kwan Seng up and drive him to their date location… According to her, he didn't offer to drive. In another incident, a few dates later, he apparently 'forgot' to bring his wallet out. Guess who paid. But I guess it was all part of Kwan Seng's endearing plan to charm Jasmine. Good thing for him, Jasmine is a forgiving and accepting person. :)
It's been a while since I went back to my hometown for a photo shoot. I had heaps of fun doing their portraits, from classic poses to fun photos… you can tell that they are extremely versatile! We started our shoot at the beautiful Peranakan themed [email protected] hotel.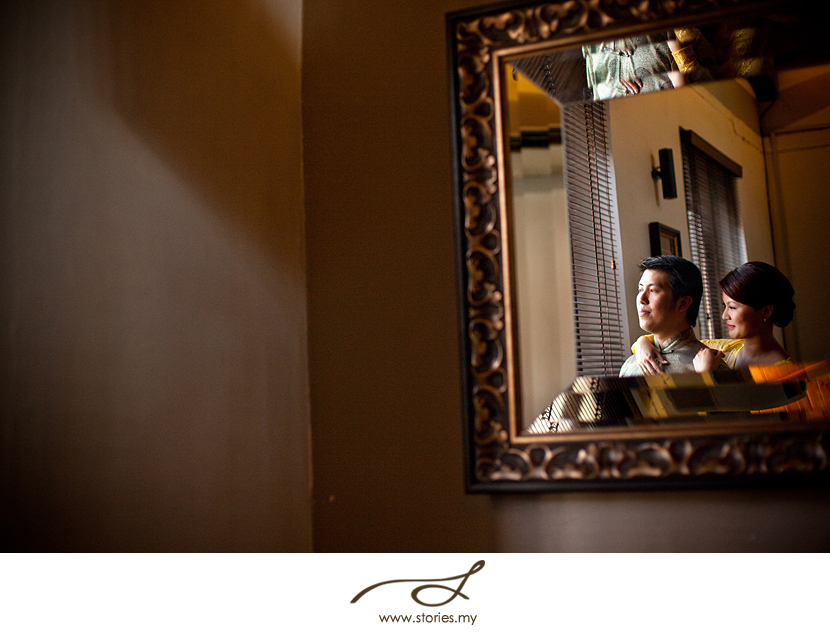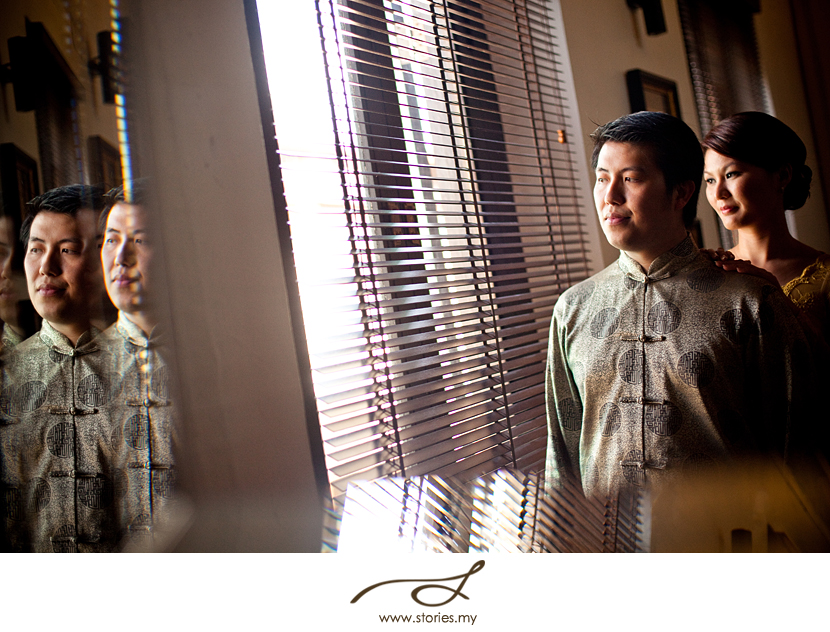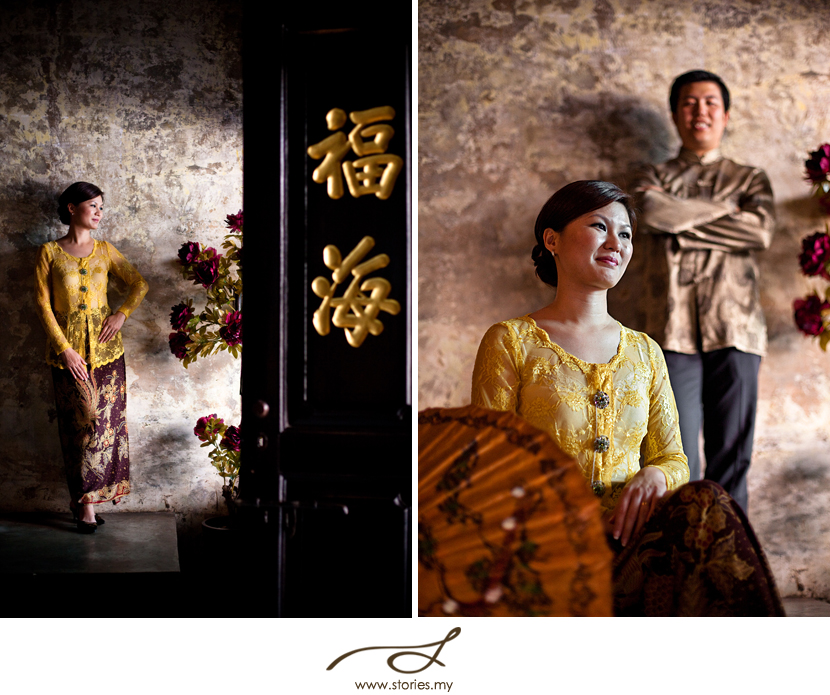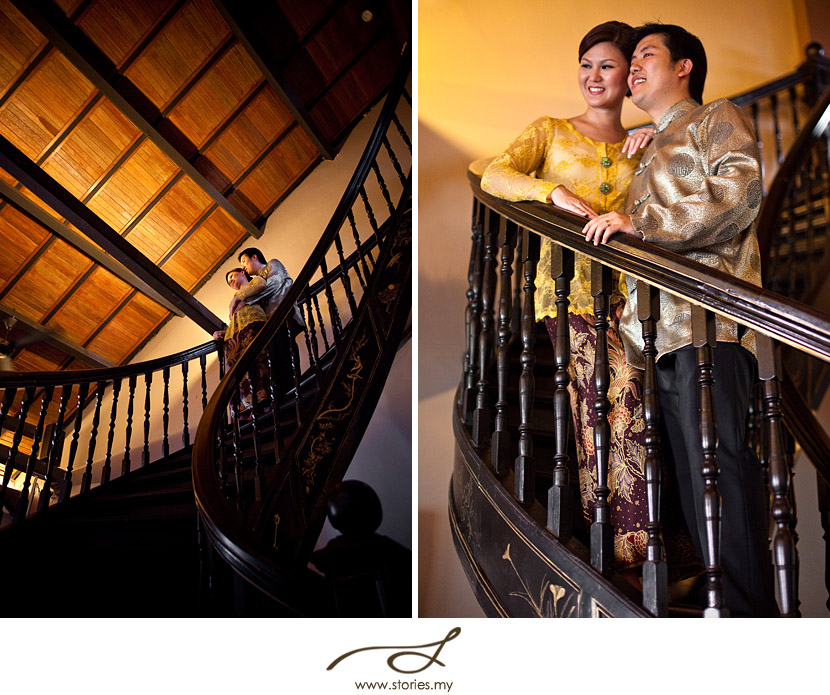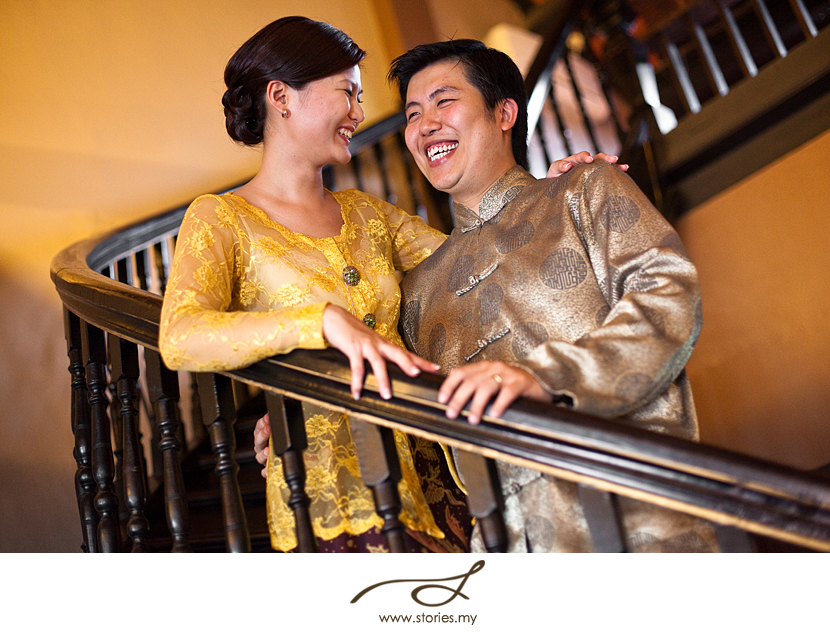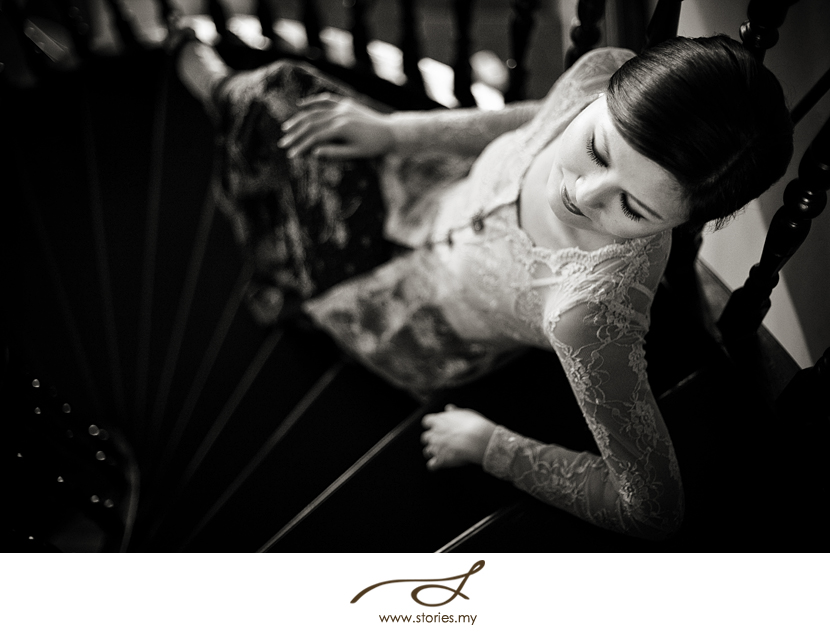 And then we wandered around Jonker Street searching for anything with colours and textures!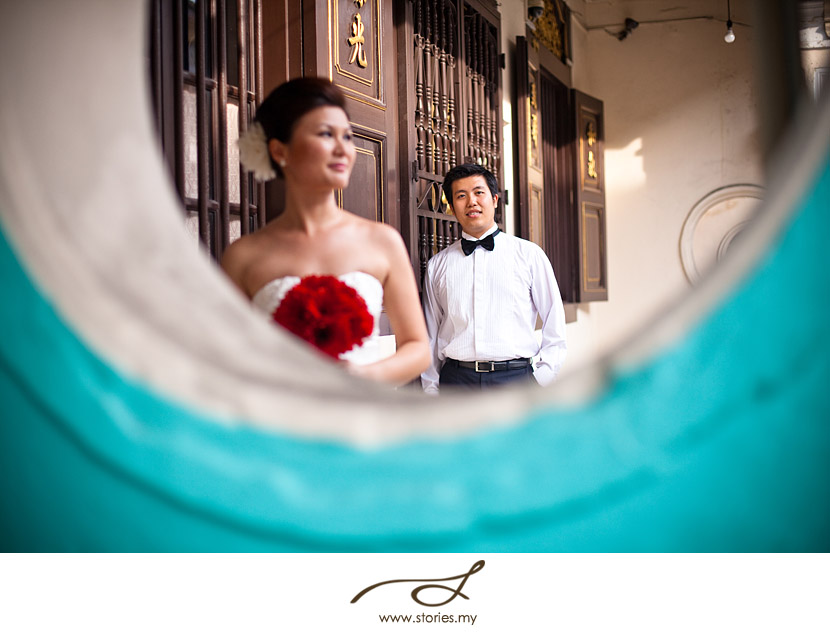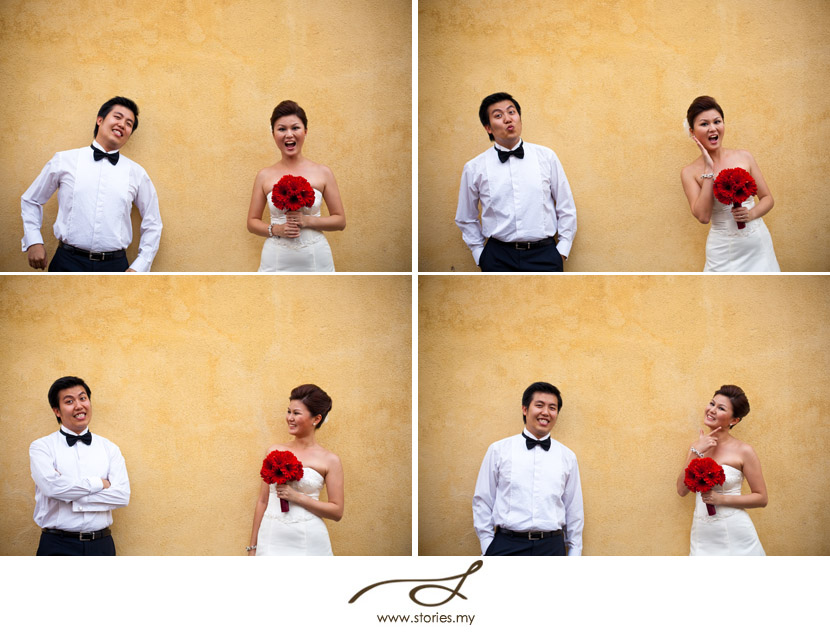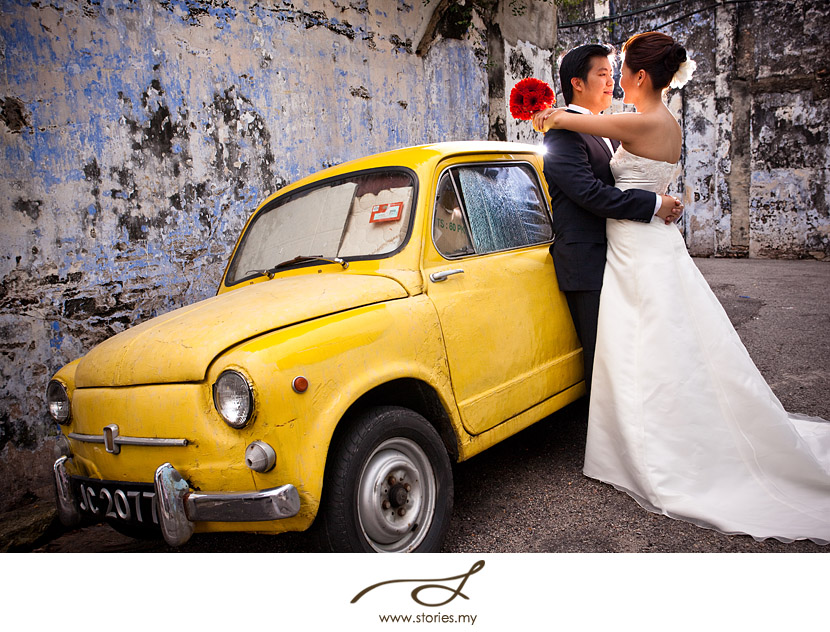 Absolutely love her red shoes…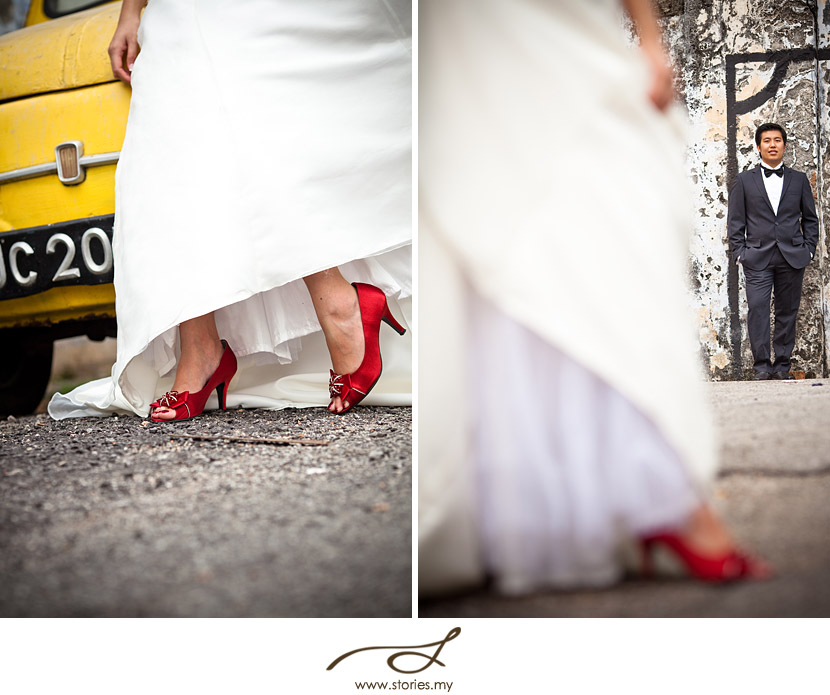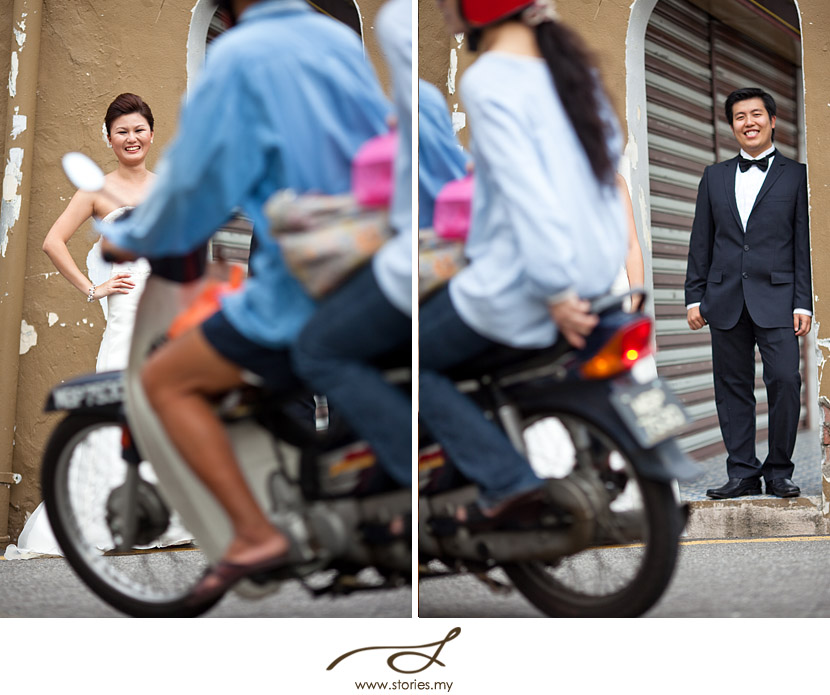 We saw this old man riding a really cool bicycle and I immediately fell in love with it! Luckily he was nice enough to 'loan' us his bike for a few rounds while he goes to the 4D shop!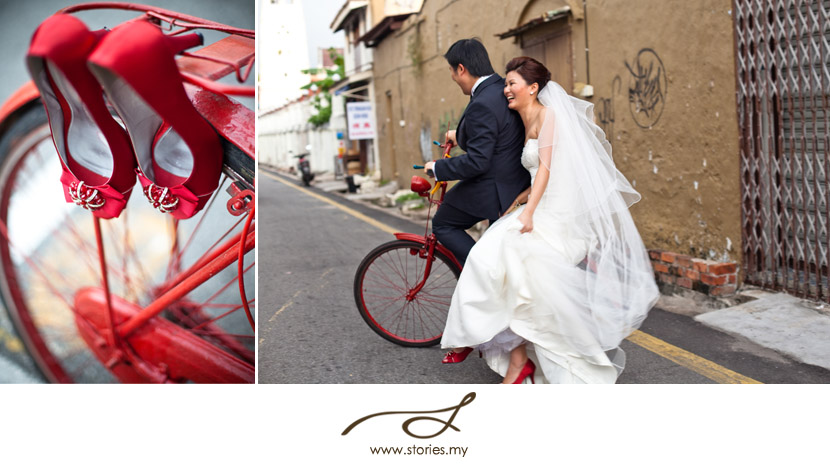 Shortly after that, it started to rain, and we had to take cover at the Stadhuys building. The rain and impending darkness didn't stop us… we just continued shooting, with the help of a flash and my dedicated assistant Weiming, who was even willing to stand in the rain to get the right angle for the light. (Ok, ok, I asked him to). Every time a situation happens when the available light is not really working to my advantage, I try to find other ways to work around it. I remember these words that came from the famous photographer, Jerry Ghionis…"I use available light… and by that I mean, any light that is available!" (paraphrased according to Grace's memory).
And so the following shots were taken with 'available light'.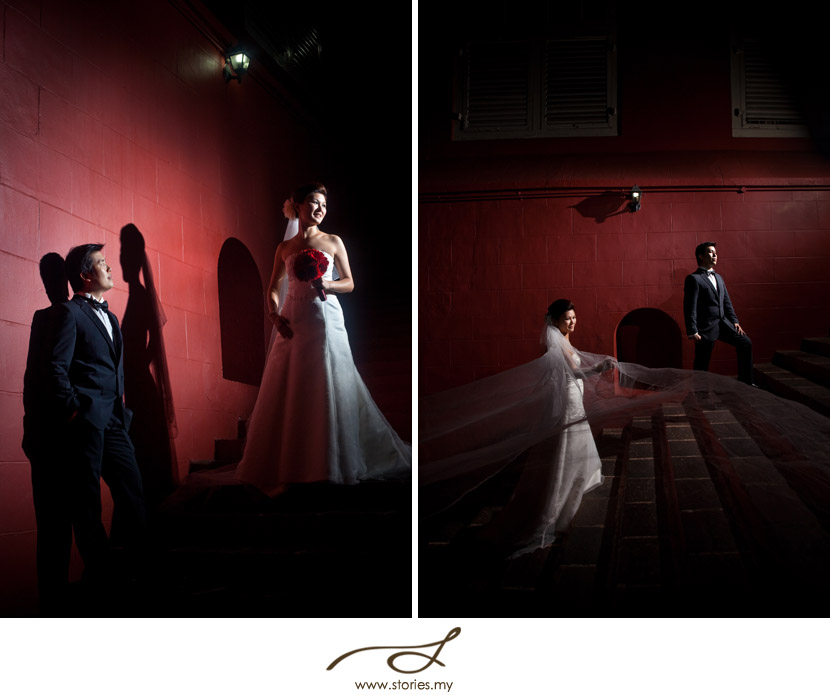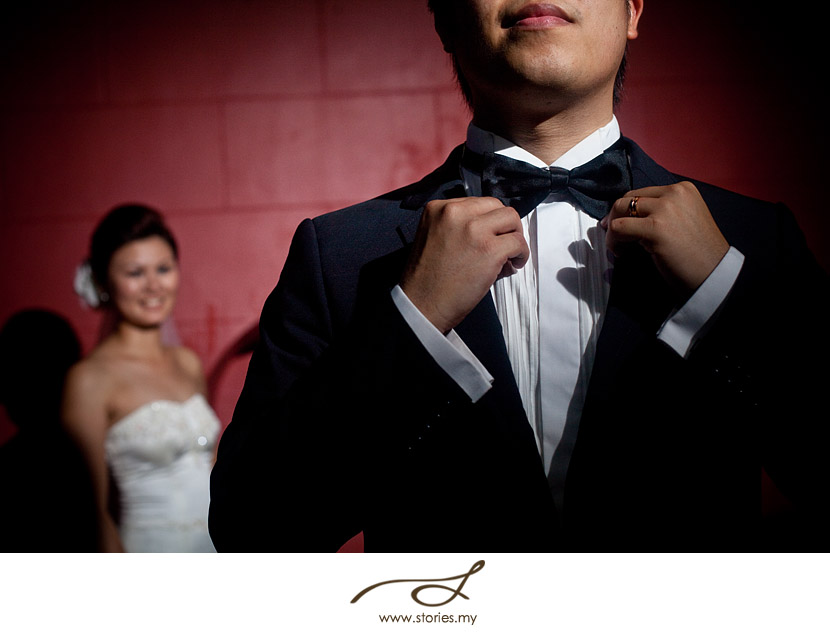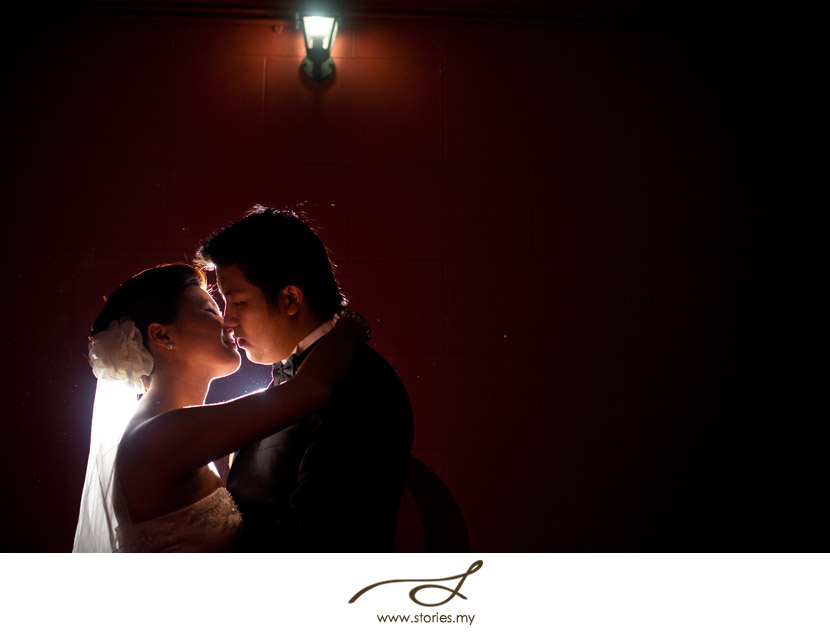 It was a memorable shoot. After many hours of shooting, we rewarded ourselves to a good Portuguese seafood dinner. Absolutely delicious! Kwan Seng and Jasmine, hope you had fun too during the shoot… and I'm looking forward to your wedding day this coming Sept!