Photographers: Grace & Ian Chong
Wedding Gown, Groom's Attire & Make Up: Blush Blush Singapore
Decorations: Defloral Gallery, Singapore
Church Ceremony: Singapore Art Museum (SAM)
Dinner Reception: Carlton Hotel Singapore
When Jun first contacted me about her wedding shoot in Singapore, I was ecstatic. I had never shot an actual day wedding in Singapore prior to this wedding. And then when she told me that her wedding was to be held at the Singapore Art Museum, I was squealing like a little girl (of course outwardly, I appeared all calm and professional). Anything with the words "artsy and colonial" definitely gained 200 brownie points in my book.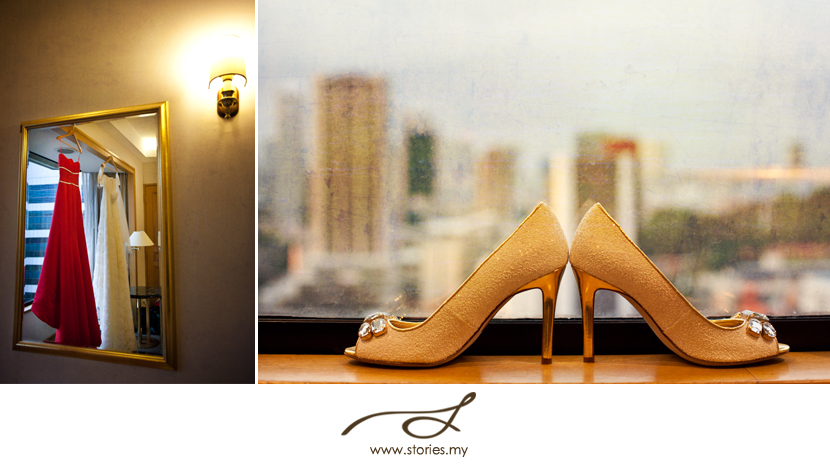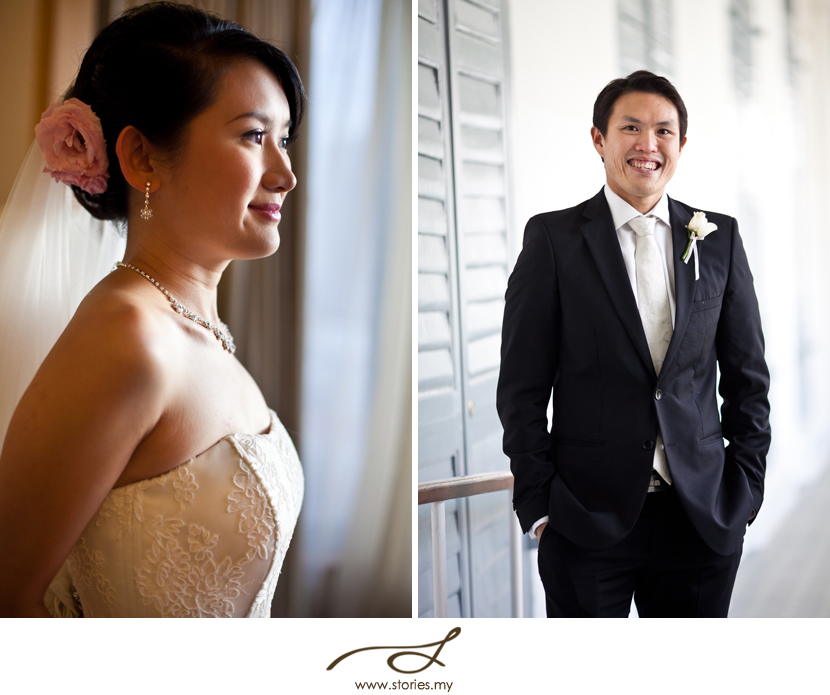 After a little crisis two days before Ben and Jun's wedding, I was glad to have landed safely on Singaporean soil. Since Ben and Jun live in Perth, I did not have the chance to meet up with them until the day before the wedding. Instantly, I knew I could connect with them. Hearing their funny stories about each other made me laugh too. It's so good I have to share it here…
Ben's Story:
We met in a "safe" environment in church. The first impression that I got was: "this girl is bubbly and she can talk." What attracted me was her outgoing nature and her ability to talk. This was the second time I met her in the company of 10 people. We went into a discussion about food in Malaysia and other random bits. The amazing thing was throughout the conversation, I was attentive to her, and found myself participating in that conversation in spite of having eight others talking in the background.
Growing up in a family that loves food, I come to realise soon enough is that she is a keen lover of food too and many of your dates were based on food tasting which was pretty cool but those dates certainly did not help my waist line.
One thing that never fails to amaze me is her beautiful voice. I can still remember the first time when I heard her sing in church. Words just don't do justice to the sweet voice I heard that day. Mesmerise might be a good enough word to use and since, I have never allowed an opportunity to slip by to listen to her singing.
After knowing Jun for almost three years, I am still amazed at how thoughtful and caring she can be. The way she treats her family, her friends, "wow" is the word I use to describe it. Of course that caring nature does flow on into our relationship. Those times when I needed assistance, tender loving care, she has always been there for me. I am truly thankful to have found someone to spend my rest of my life with.
If there was an analogy that I could use to describe Jun, It would be a piece of onion with many layers. She has showed me different aspects from the sweet loving "Everything is fine" to the "This is not going to work", Gung-ho attitude. All I can conclude is the more I get to know her, the more loveable she becomes.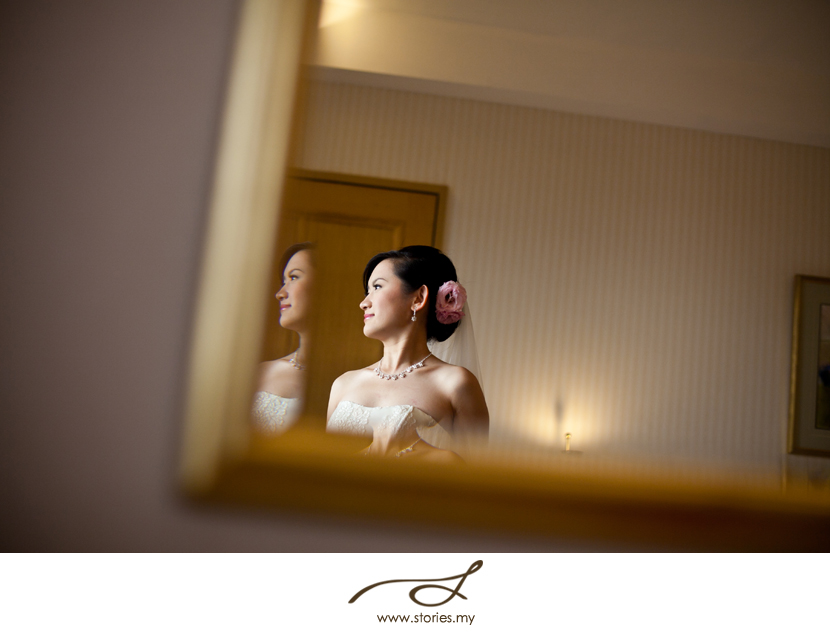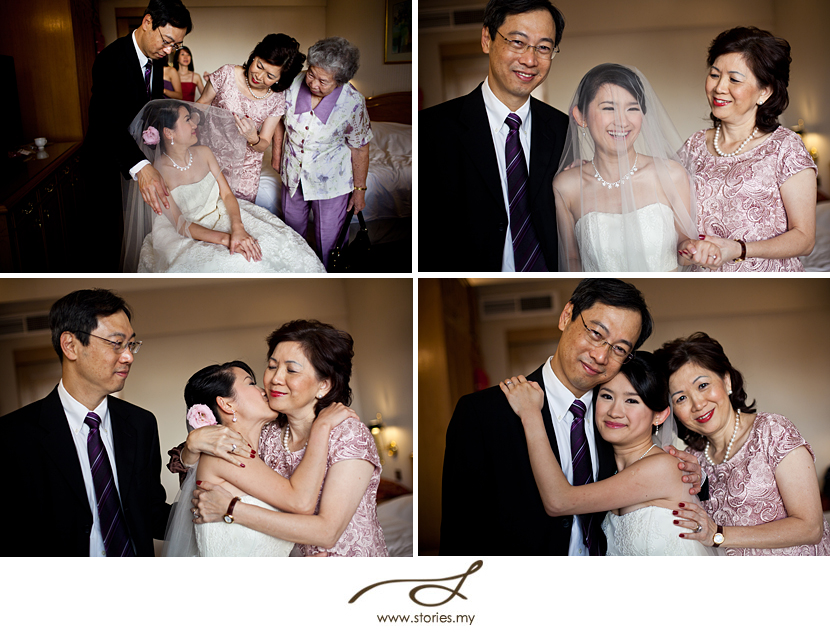 Jun's Story:
His smile. That caught my attention! I observed Ben from a distance at church. One of the first questions Ben asked me when we first met. "So, how old are you?" Totally rude!! But little did I know it was a compliment☺.
Ben carries himself confidently and has an amazing heart for people and Jesus. That's his most attractive characteristic. Being a relatively pessimistic person, Ben compliments me beautifully with his outgoing/fun and positive outlook to life, and often times, although he doesn't know, it takes my mind off my worries almost immediately. Ben always challenges my thinking and my capacity to grow as an individual.
He loves a good glass of wine, of which we both could appreciate and that means plenty of good food and dining experiences in our relationship! I love his outgoing personality, he openness and attentiveness in listening to my opinions. He laughs at my jokes even though they are not funny! Apparently, I have a reputation of telling really lame jokes!!
Through stressful periods, not so good days and happy days he has been a great support all the way! God has given me the best man I could ask for, someone that accepts me the way, my quirky habits and totally intolerable need for cleanliness.
We both love the outdoors, while dating we mentioned how we love the sun, outdoors. But little did we know to what degree and what aspects of outdoor do we appreciate. So during one bright shinny afternoon in spring, I proposed we go for a run. Now this happened, during the early stages of our relationship. Like anyone else, you'd give 100% to try impressing the guy. I decided to do something Ben enjoys. I decided to go for a run in Kings Park with him.
My definition of a run was 10 minute run, 10 minute leisure walking, another 5 minute run, and we call it a day.
Ben's definition of a run: solid 10km run.
Little did I know I was out of breath after 10 minutes, when I decided to slow down, pulling out my bottled water for a sip and to take a breath (as you can tell, I was all prepared, even packed up like a pro for a hard core run, as Ben says it! ) Ben turned towards me and said 'That was a good warm up! Let's start the real run! I almost fainted. I wasn't happy at all. But I couldn't 'lose face' and I replied "Sure, bring it on". To cut the story short, throughout the run, Ben was feeding me with jokes, stories of his pass, basically talking away while we run as a form of distraction to my tiredness and the distance ahead. I completed the 10km run with a black face, extremely exhausted but totally proud of my achievement! First lesson learnt, never 'lie' about your abilities, your true colours will show eventually.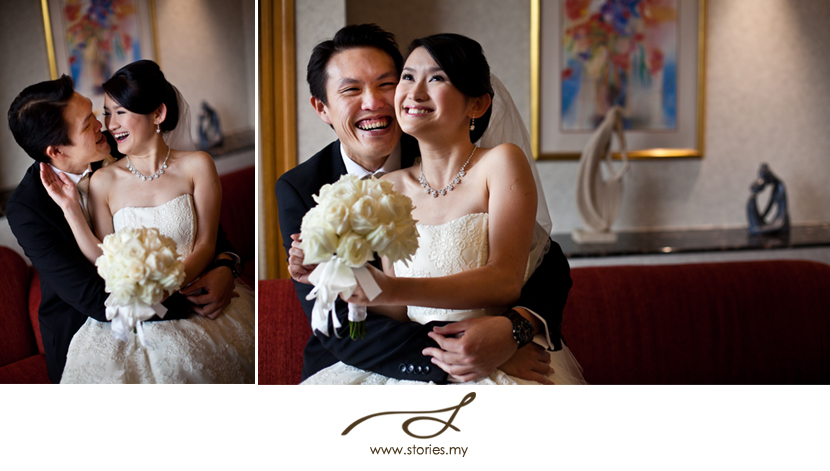 I thought their stories were absolutely adorable! Well, as usual, I had the hardest time cutting down the number of images to show on the blog. I just could not do it! Especially since I had so many to share… with Ian doing an absolutely superb job as my 2nd photographer too. So yeah, brace yourself for a gigantic number of images!
Purple was the theme colour of the day. I love the colour purple!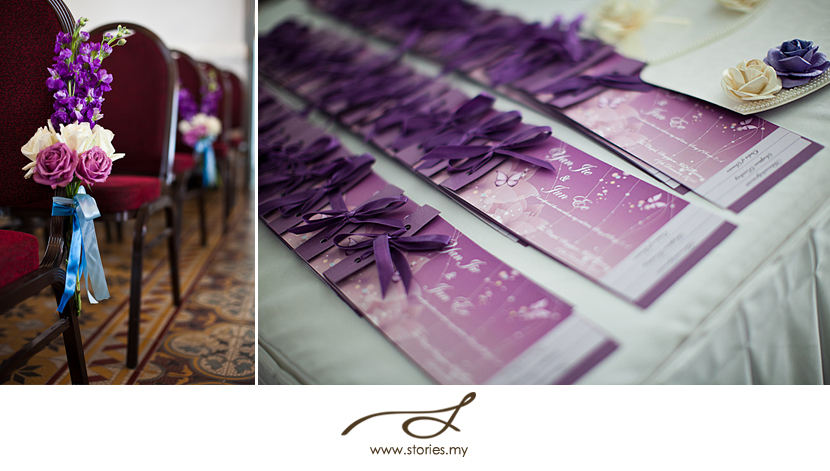 And love love love the matching shoes the bridesmaids wore that day!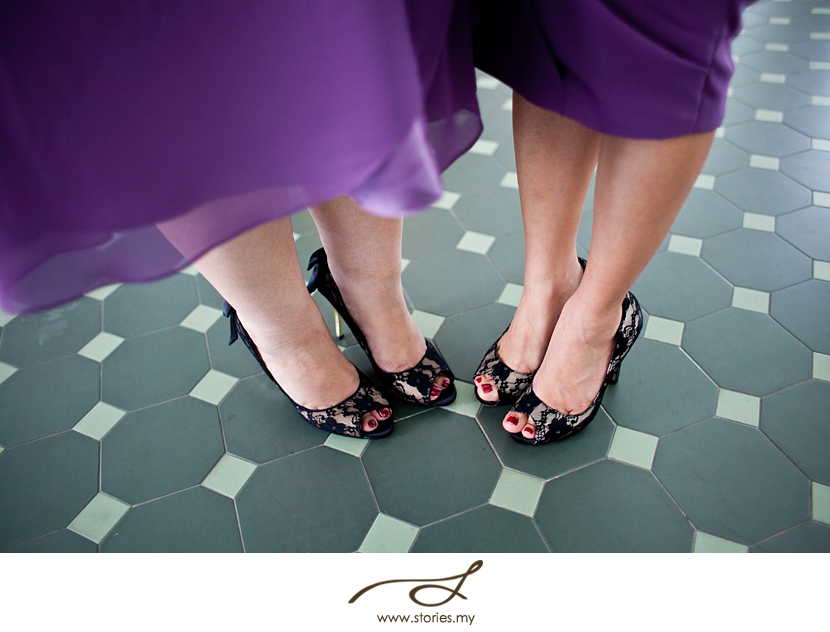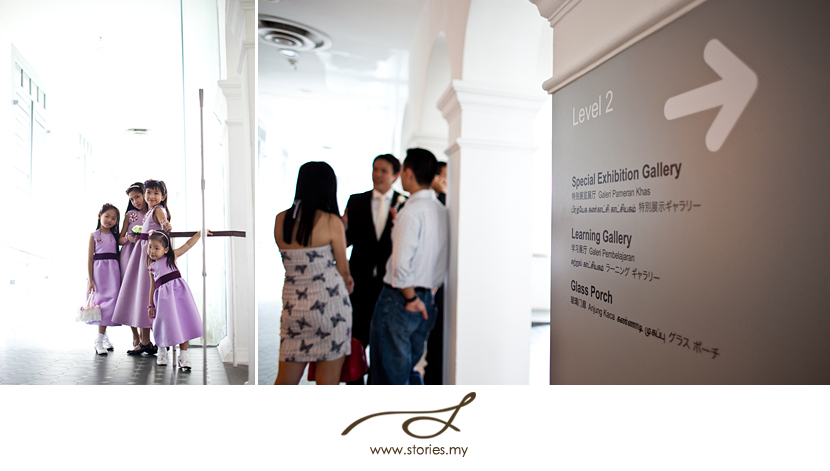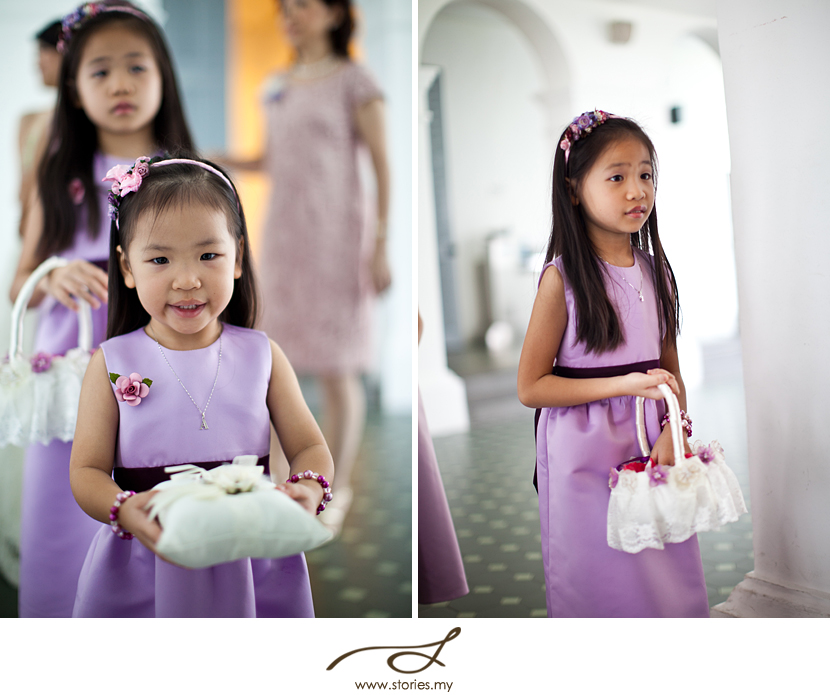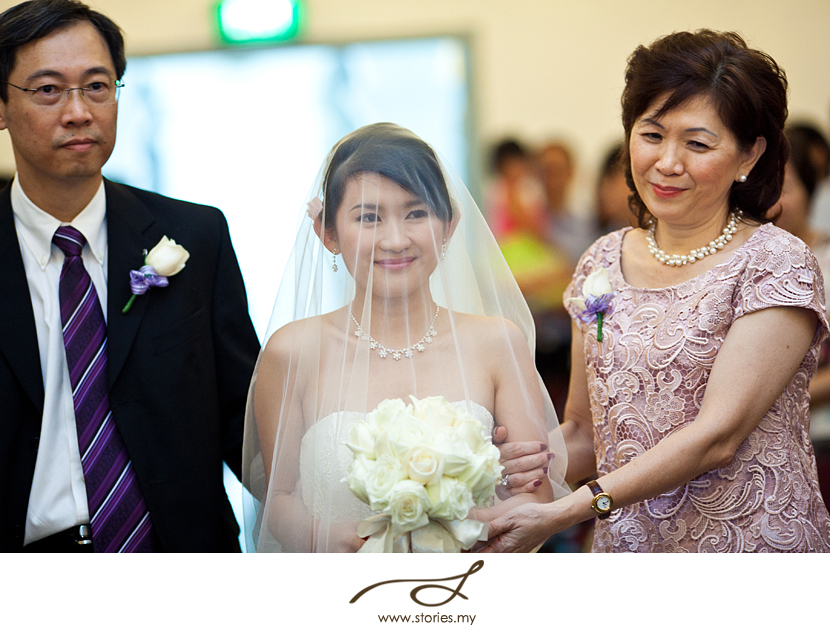 The glowing groom…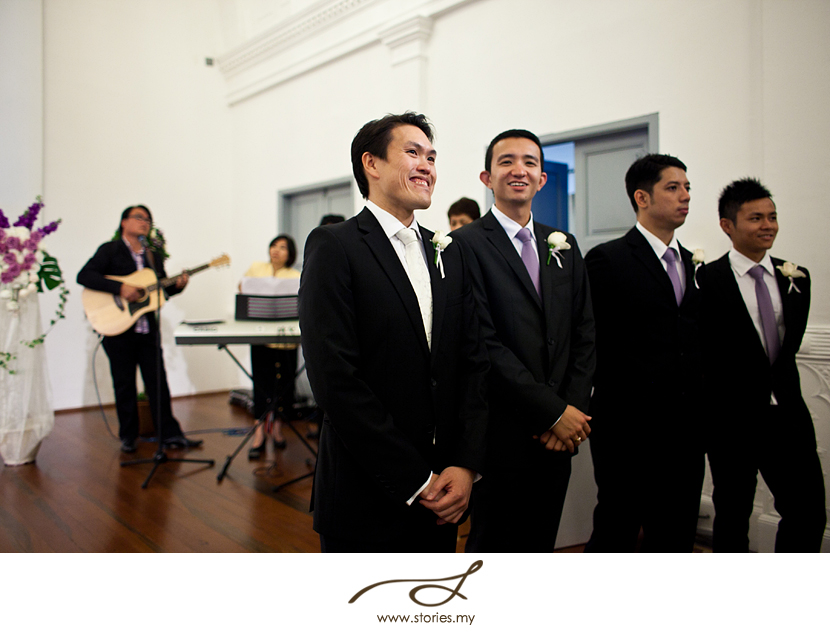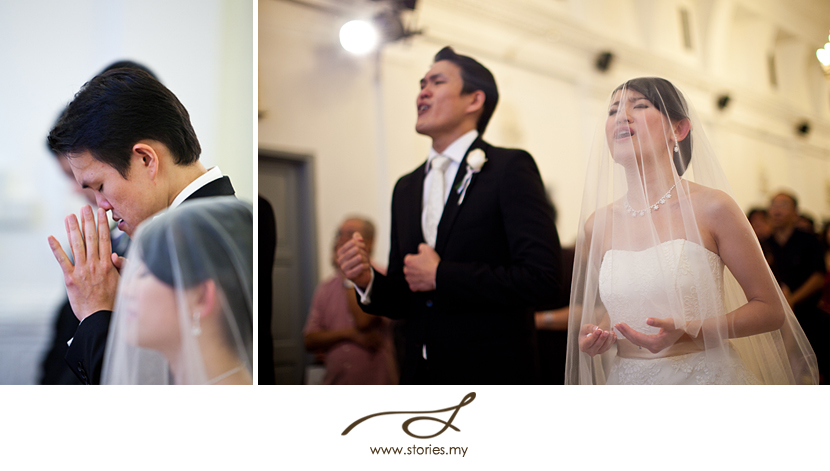 Jun sang her vows to Ben during the ceremony. It was so beautiful…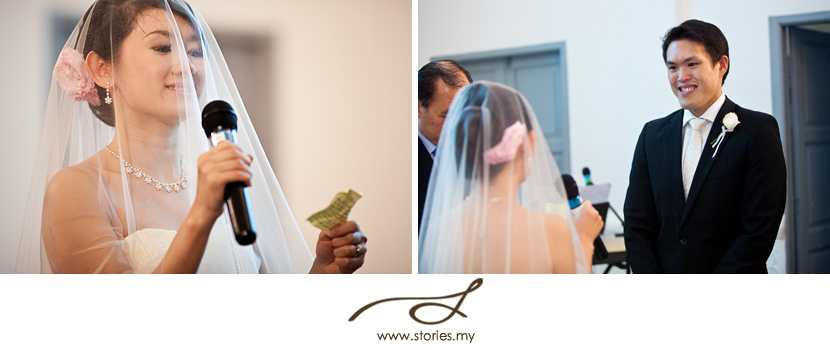 I am sure there were many others who were touched by the singing too, not just Ben's dad in the image below.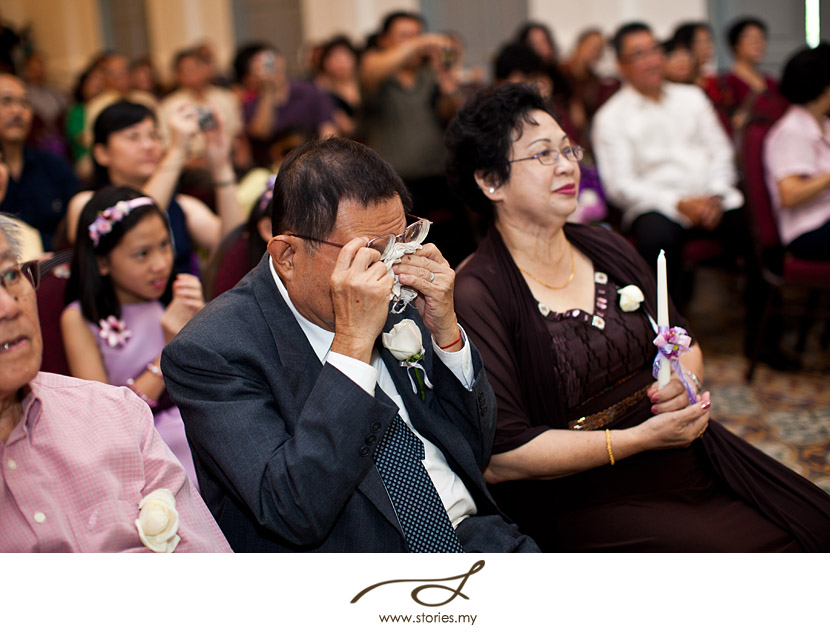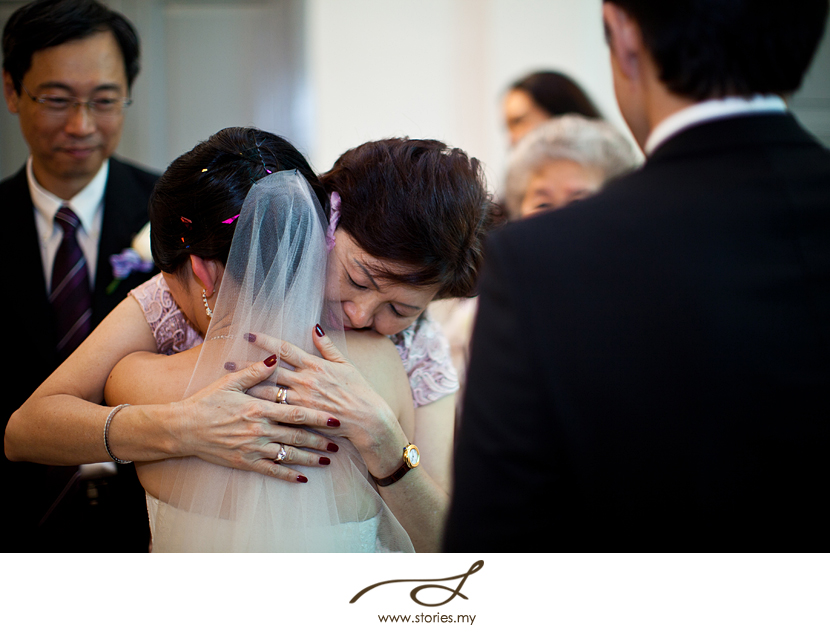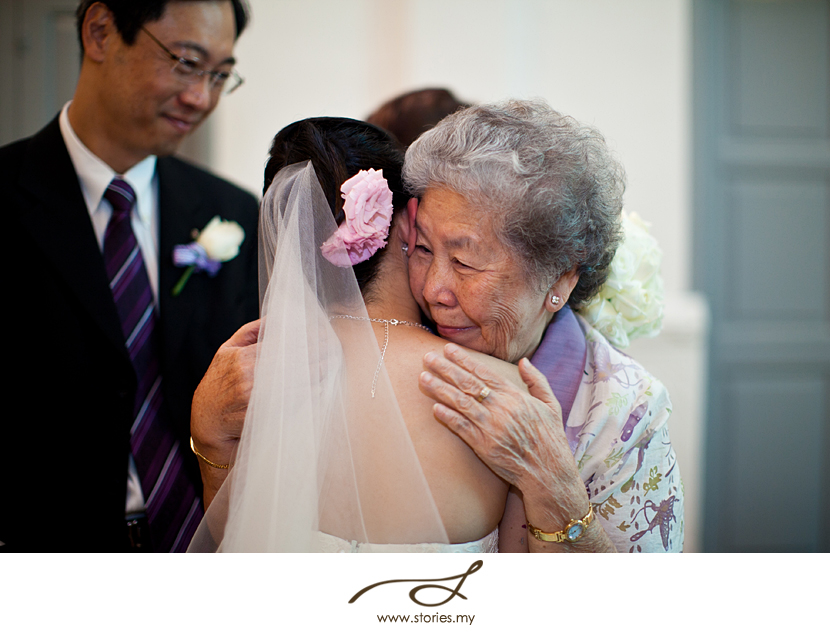 I have never seen so much confetti in my life before. Ben and Jun were absolutely sprayed with confetti from top to bottom!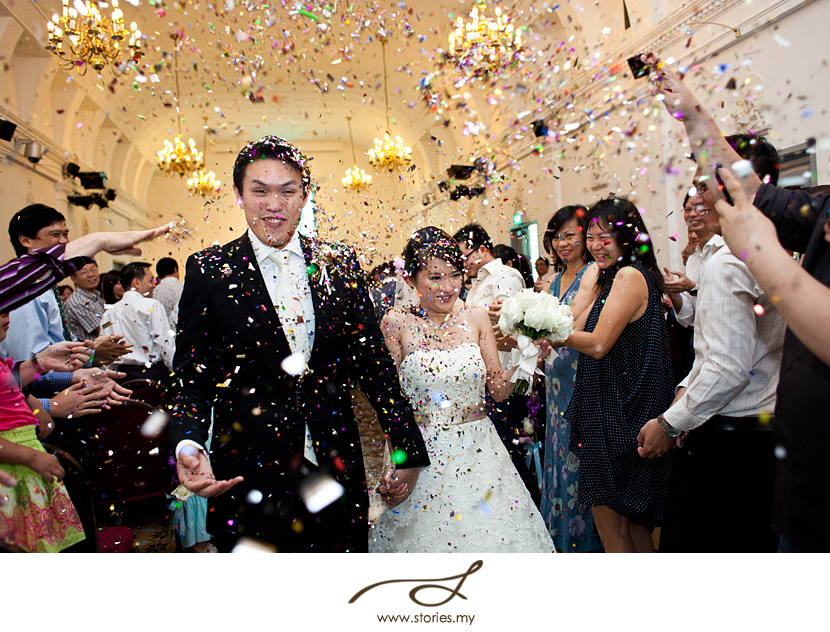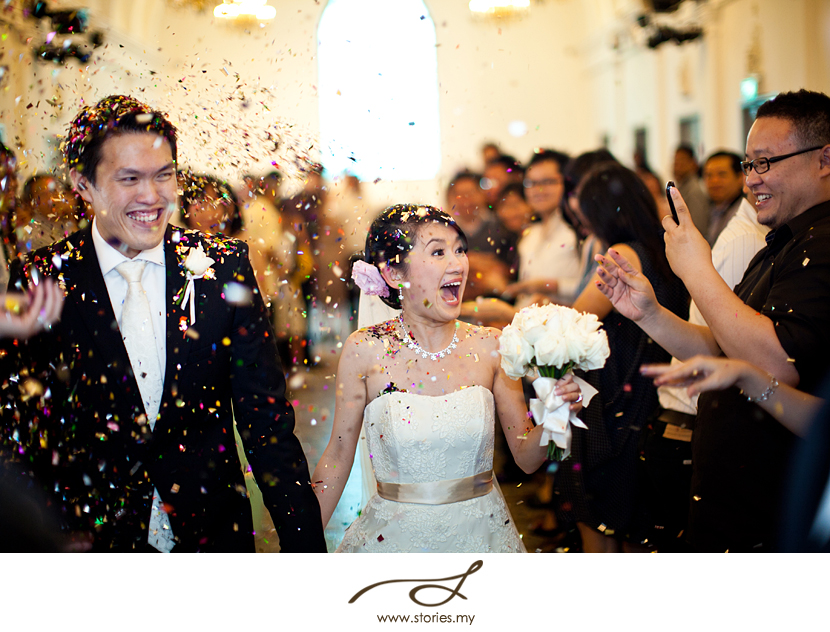 This is the result… needless to say, the group photos were pretty 'colourful' after that…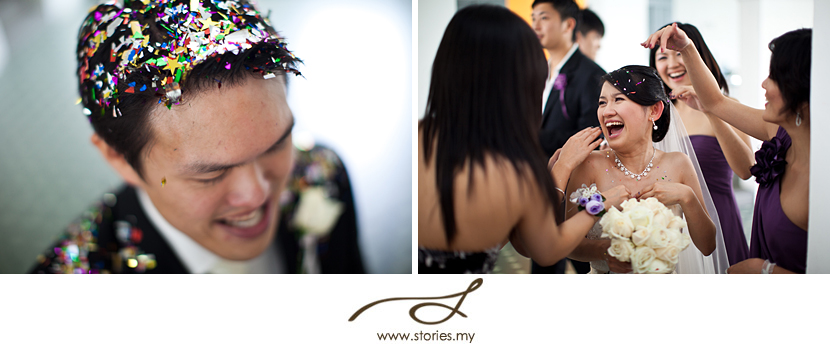 Fun loving friends who flew all the way from Perth to attend the wedding.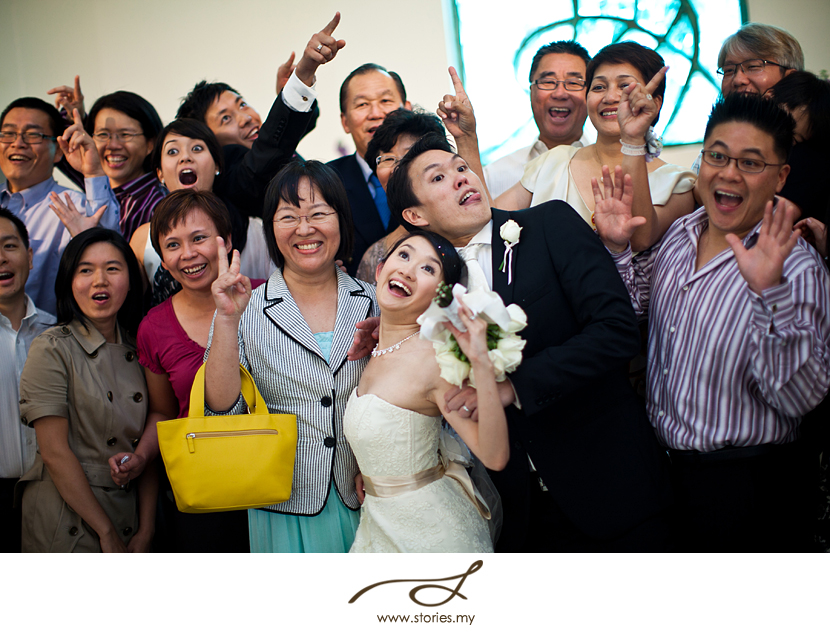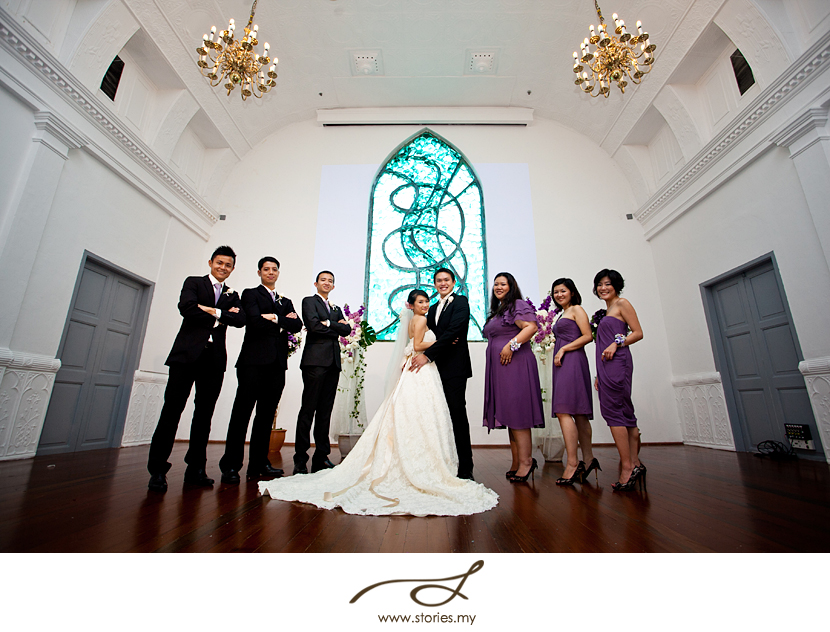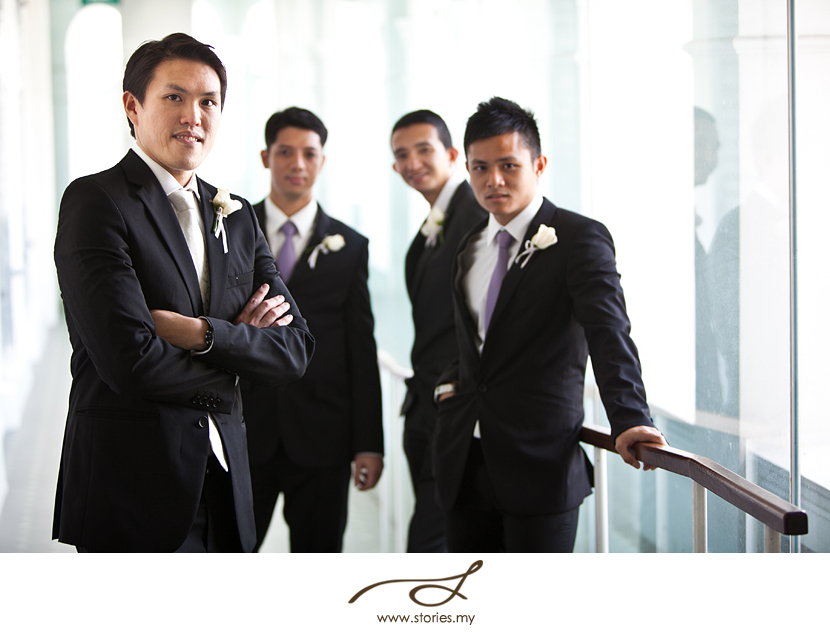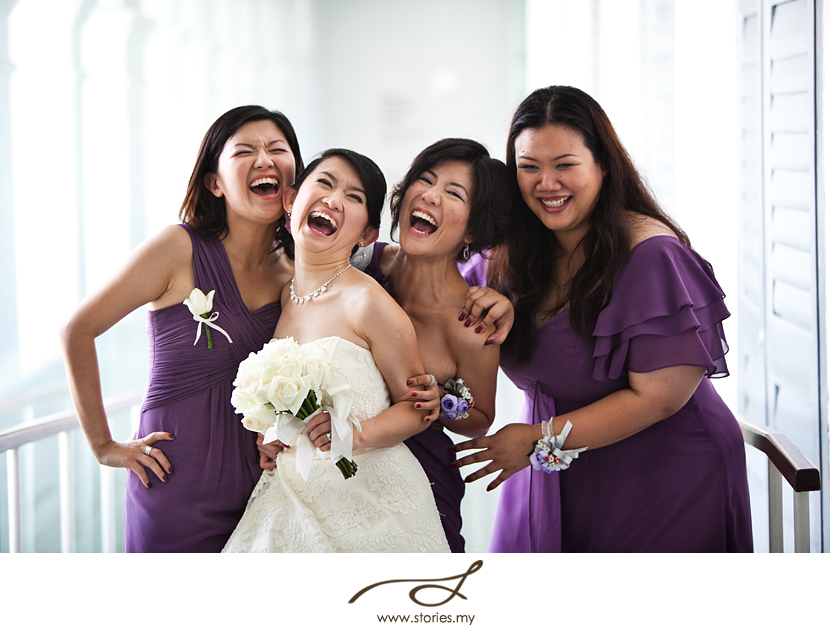 I love the courtyard of the museum.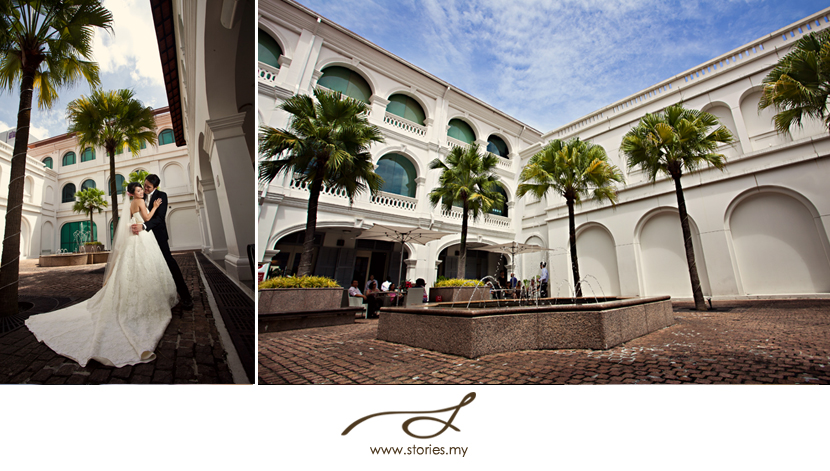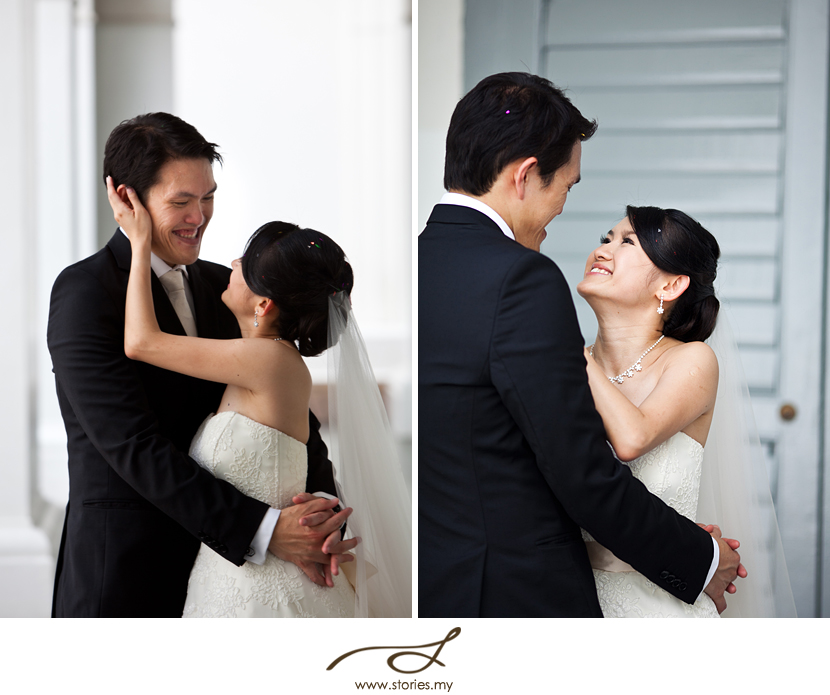 Ben and Jun love to laugh… their smiles just draw you in to their warm personality.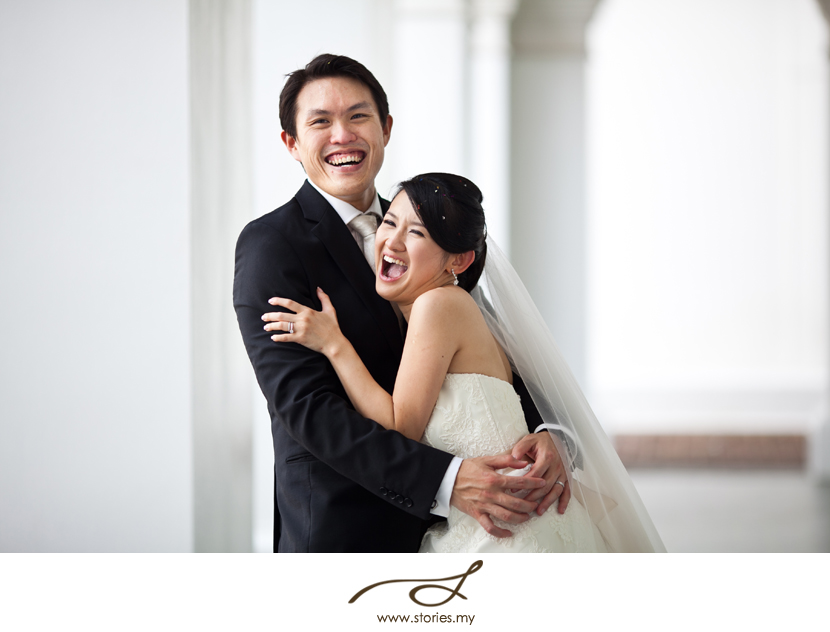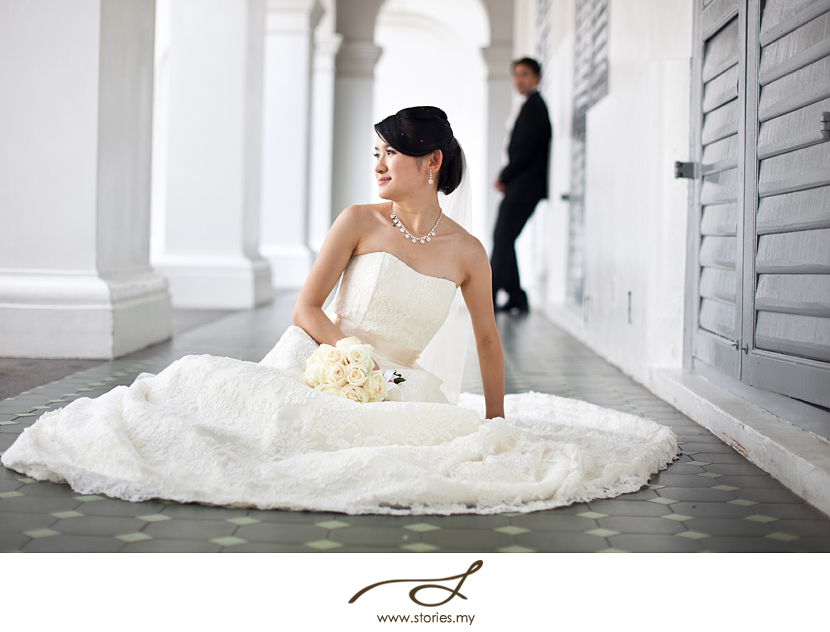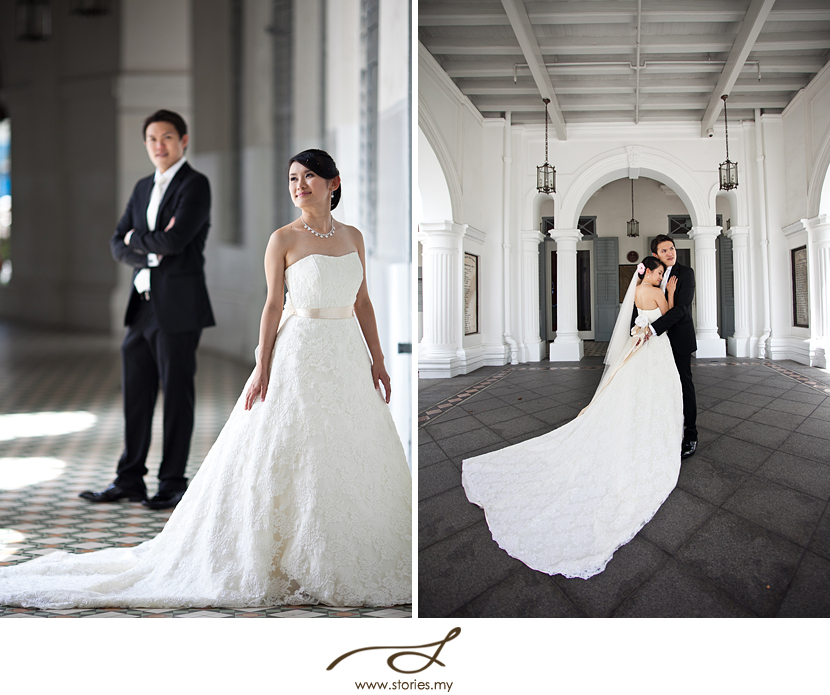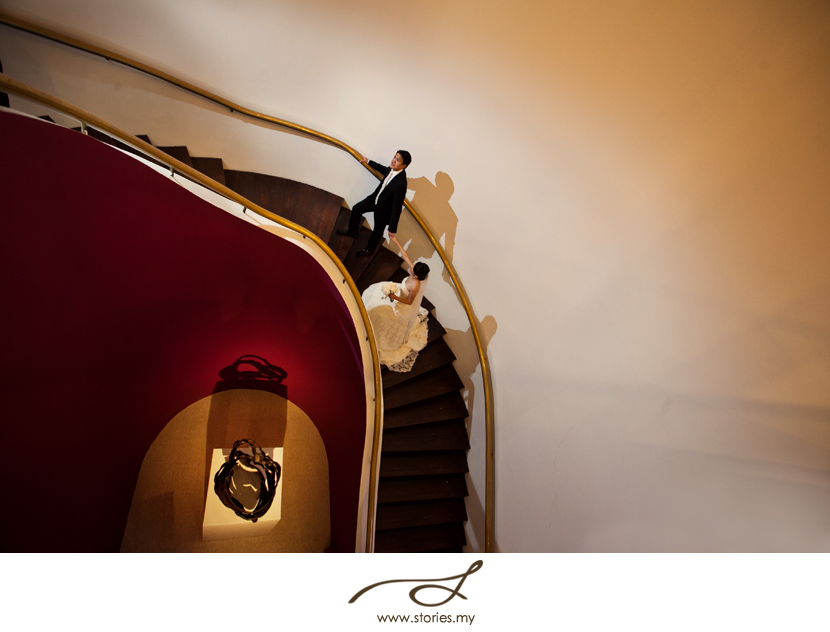 Jun sharing a moment with her dad before the tea ceremony.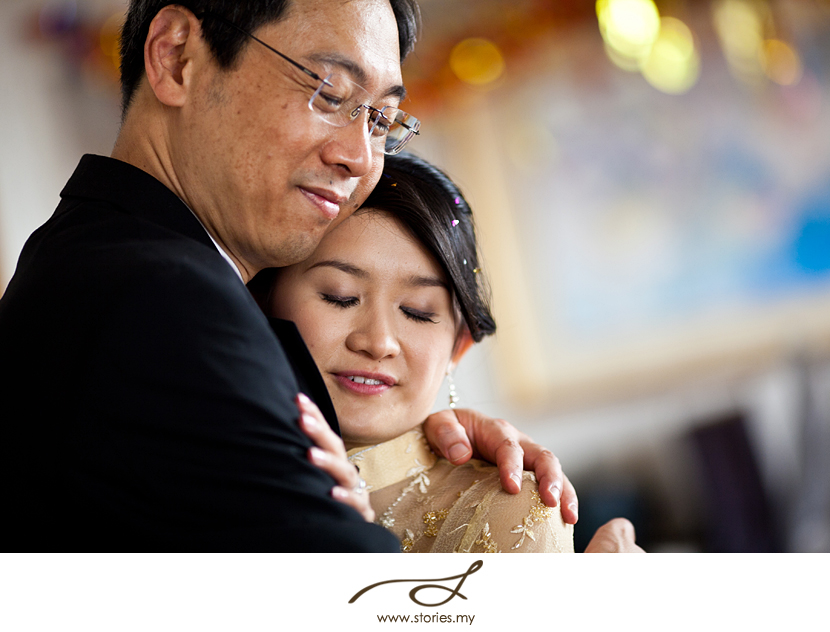 Dinner was at the Carlton Hotel, Singapore. I have seen playing cards given out as wedding favours in 2 Singaporean weddings so far. I think it must be a Singaporean thing… :)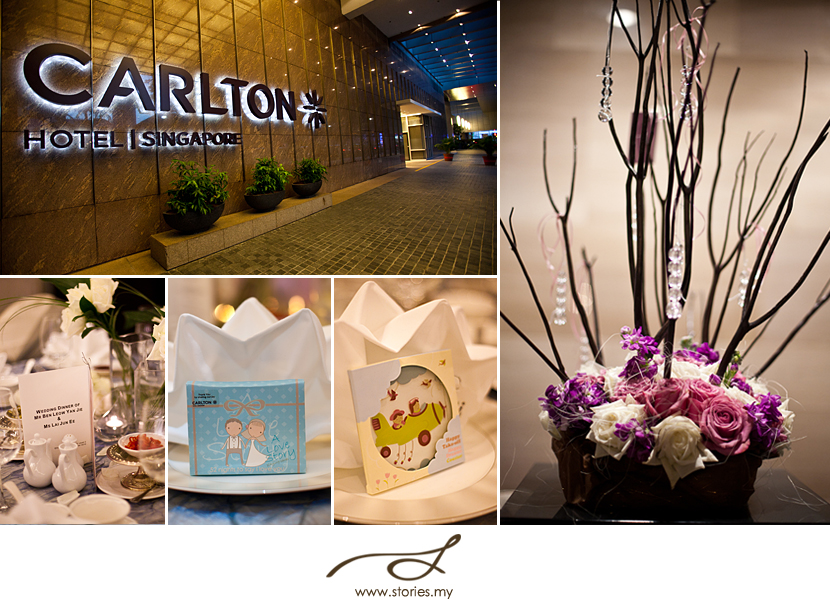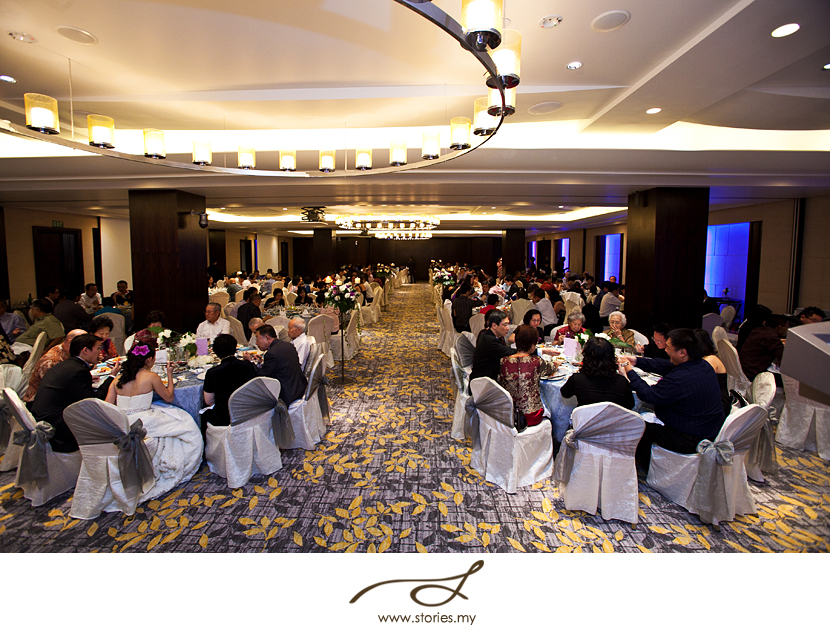 Their friend Isaac sang a song that night…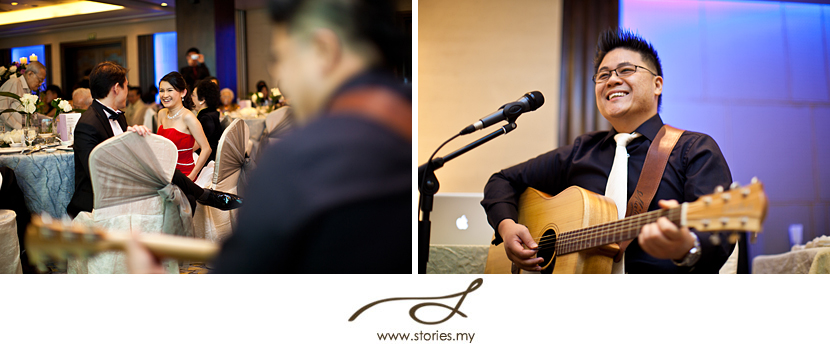 …and then halfway through, Ben continued!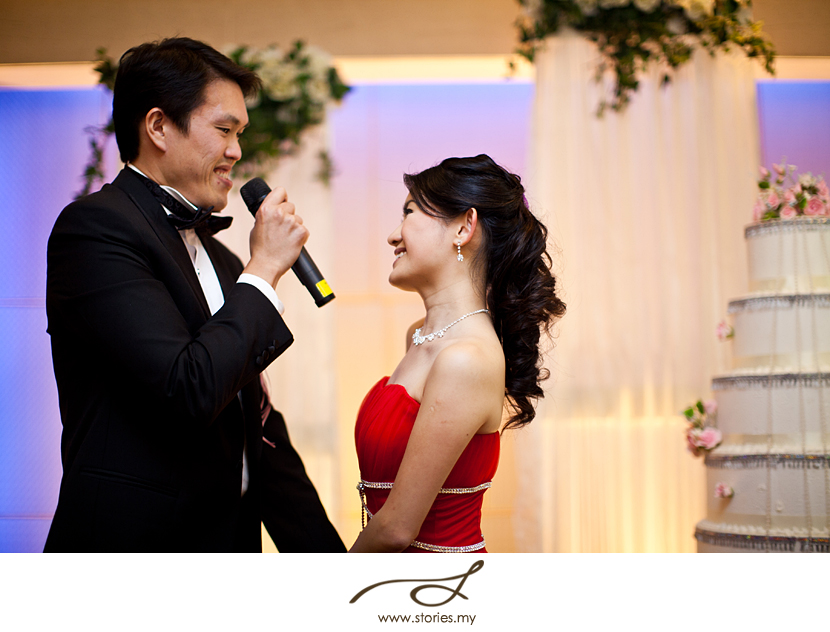 There were many tears shed that night.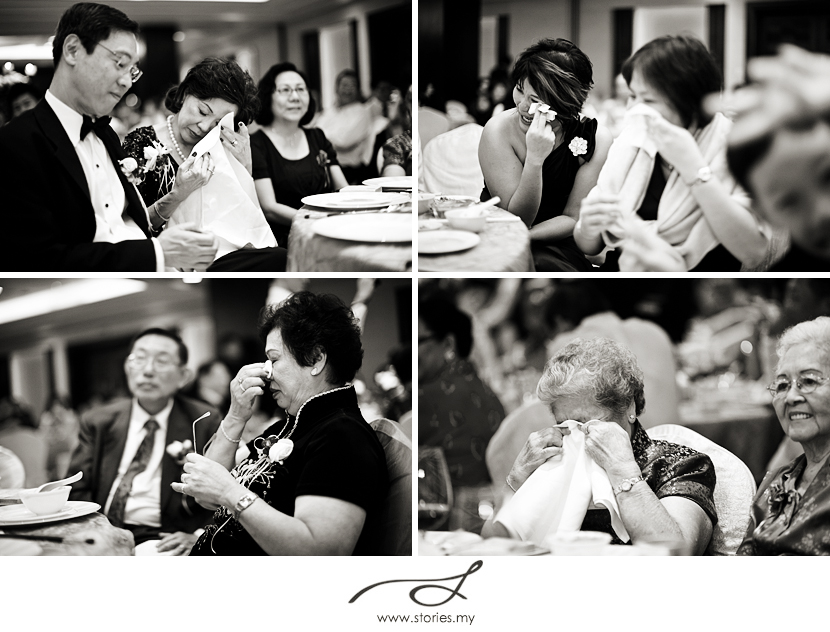 Even Ben was not spared it.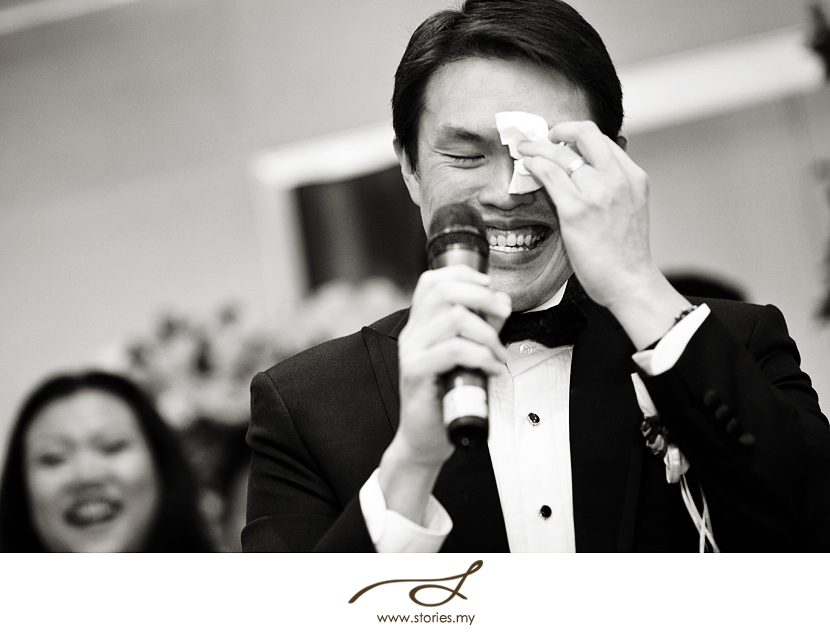 I am so touched by the warmth of the families and friends who were there that night. It's times like these that I am so honoured to have been there, witnessing such a momentous occasion in the life of one couple. Just seeing so much love radiate makes me all warm and fuzzy inside. Ben and Jun, thank you for the friendship that has blossomed. I am sure God is beaming as He sees you live your life that glorifies Him.