Photographer: Grace
Location: Singapore and Dusun Garden Fairies, Malaysia
It was in a little restaurant in Suntec city that I met Eric and Mun Wai for the first time. We chatted, had tea, and laughed over various travel stories. I found out that these two are an adventurous couple. They are full of life and love to laugh! In Dec, I came back to Singapore for part 1 of their pre-wedding shoot. We ended up on a somewhat secluded beach near Changi (it wasn't completely secluded, I just cropped the rest of the people out!). Would like to thank Eulyn too, who came to assist me on the shoot in Singapore.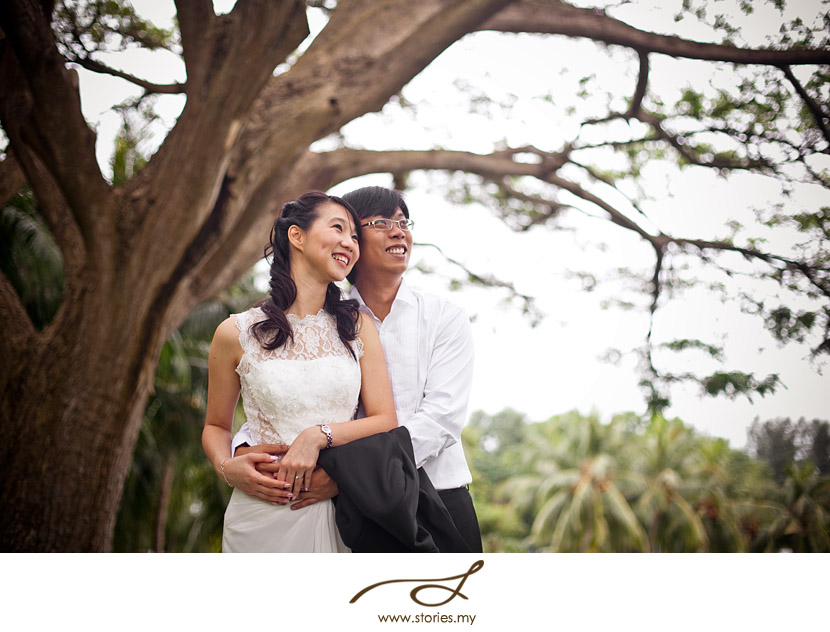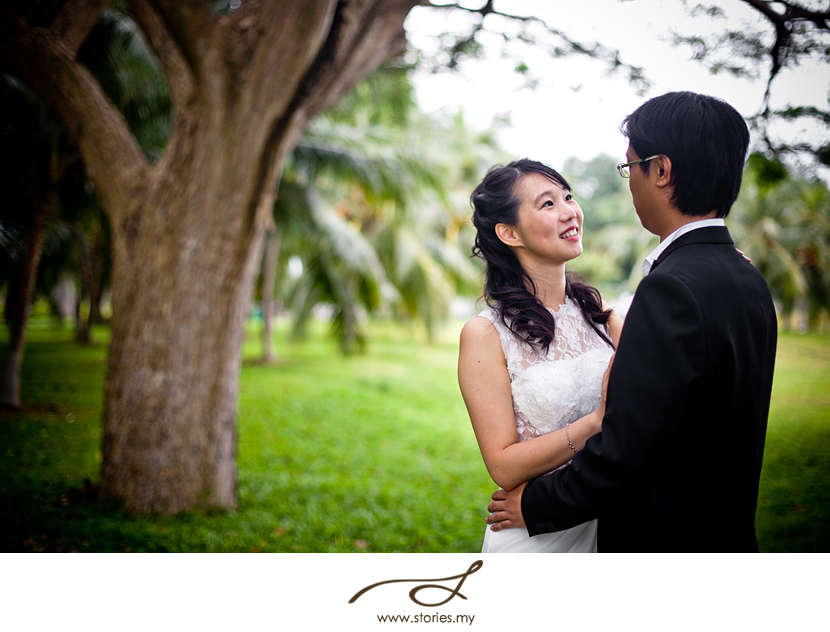 Yes every now and then we would see a plane flying overhead us.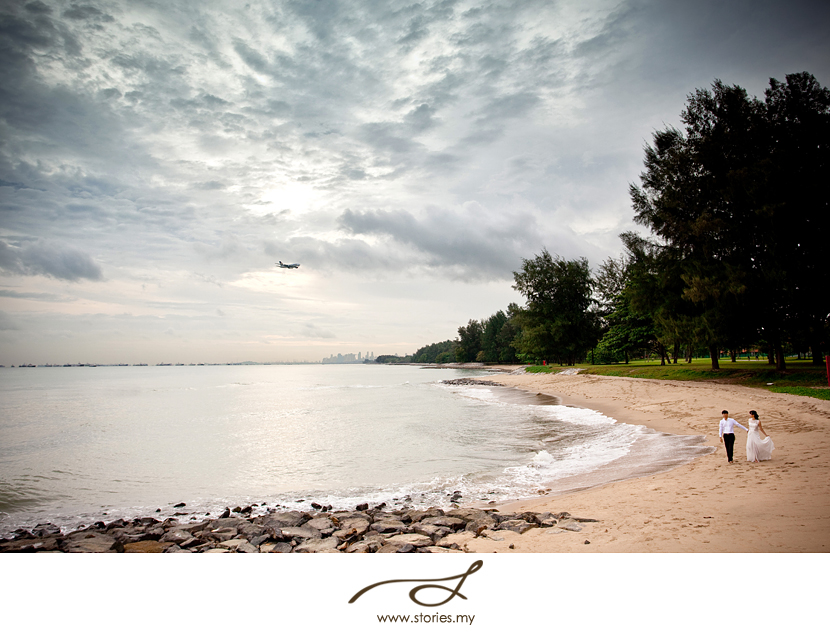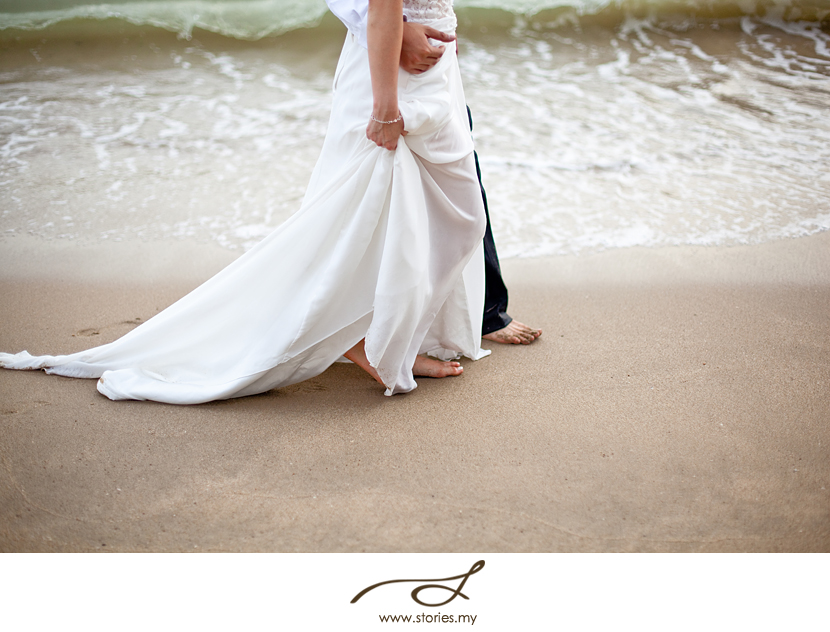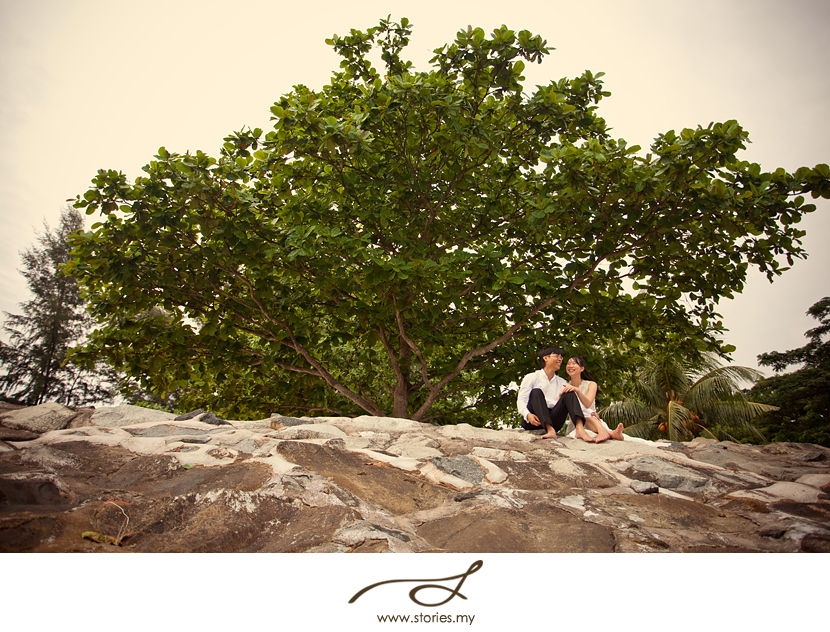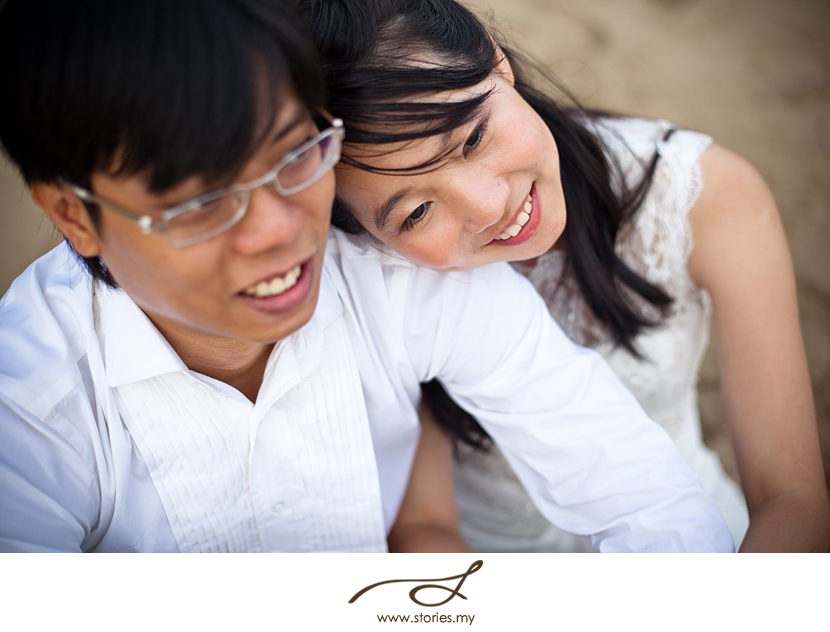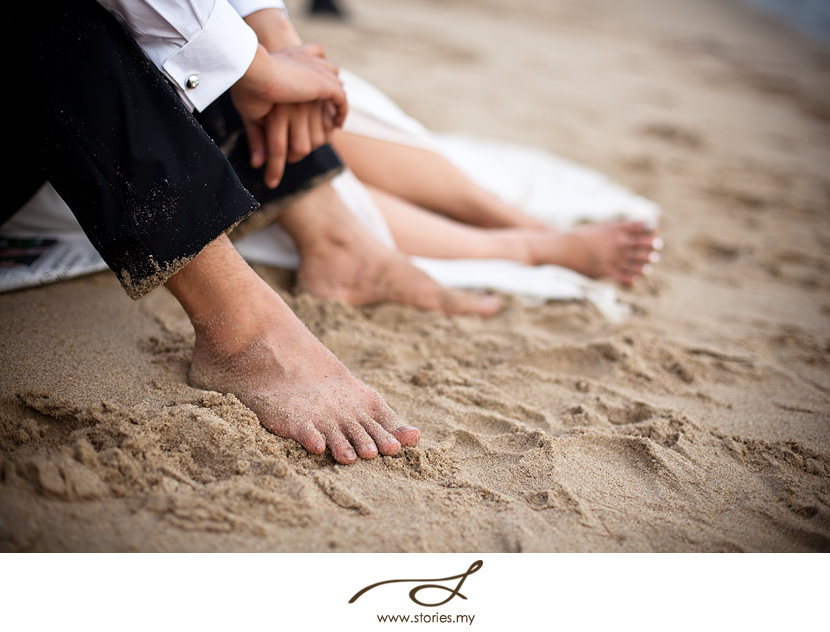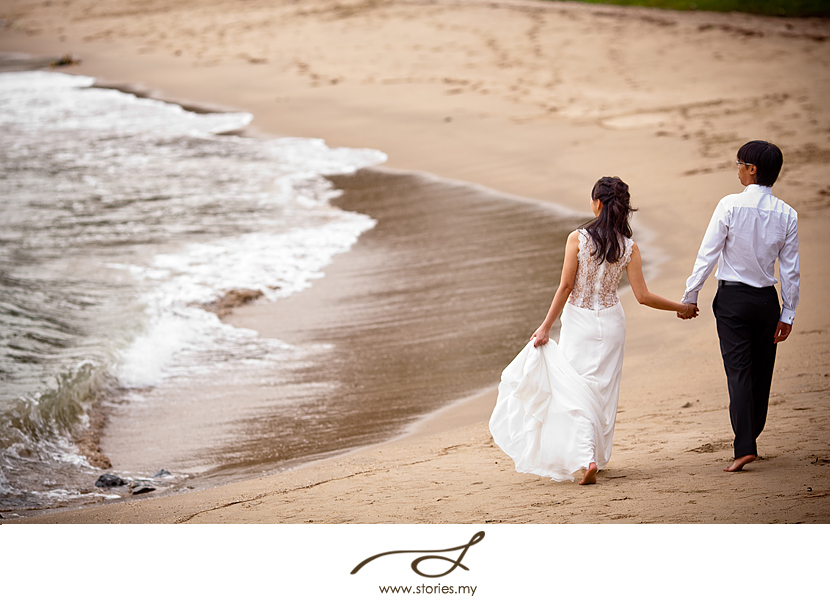 I love it when a bride goes all out to get a good shot! I respect Mun Wai for doing things like getting her gown wet during the shoot – especially when this custom made gown is worn for the first time during this shoot. It was still needed for part 2 of the pre-wedding shoot one week later (Mun Wai was a little concerned about whether it could be dry cleaned in time) and also for her actual wedding day. By the way, this gown was ordered over the internet and shipped to Singapore. Not many brides I know would be that adventurous!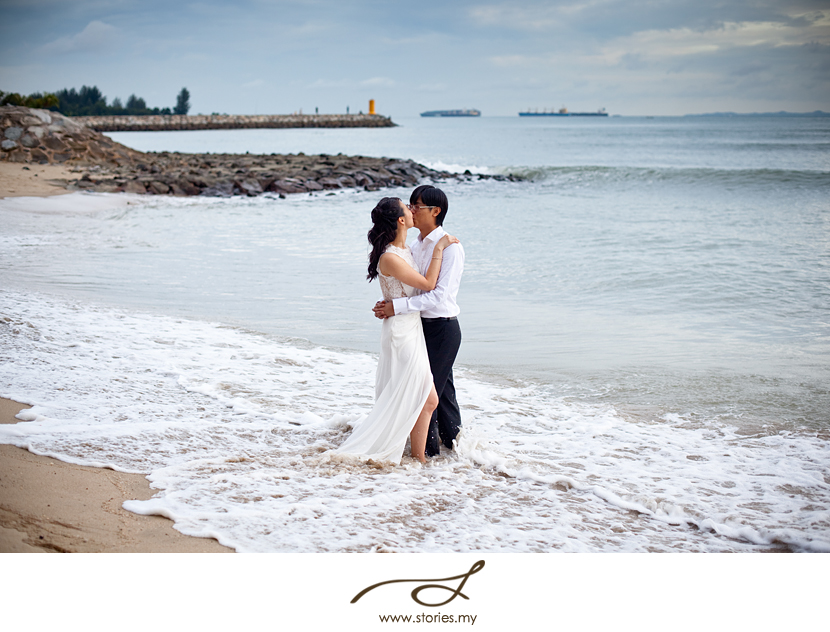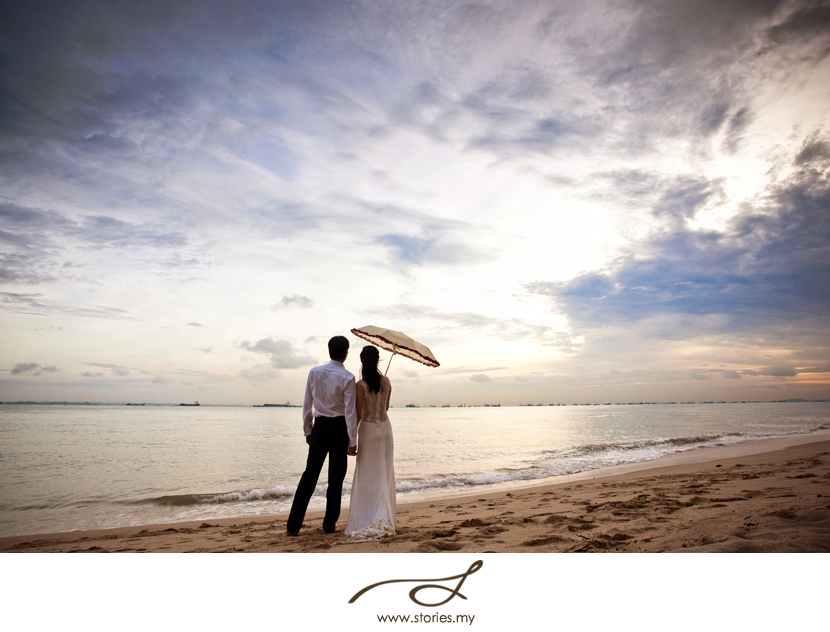 By the way, it was during this shoot that I learnt I cannot run fast enough from a breaking wave after I have taken a shot. I also learnt to NEVER bring just ONE pair of shoes overseas when you are doing shoots. Especially when you have a trip to the beach planned. Sigh…my wet shoes just wouldn't dry in time for my other shoot the next day. I had to walk in squishy shoes for many hours… not pleasant!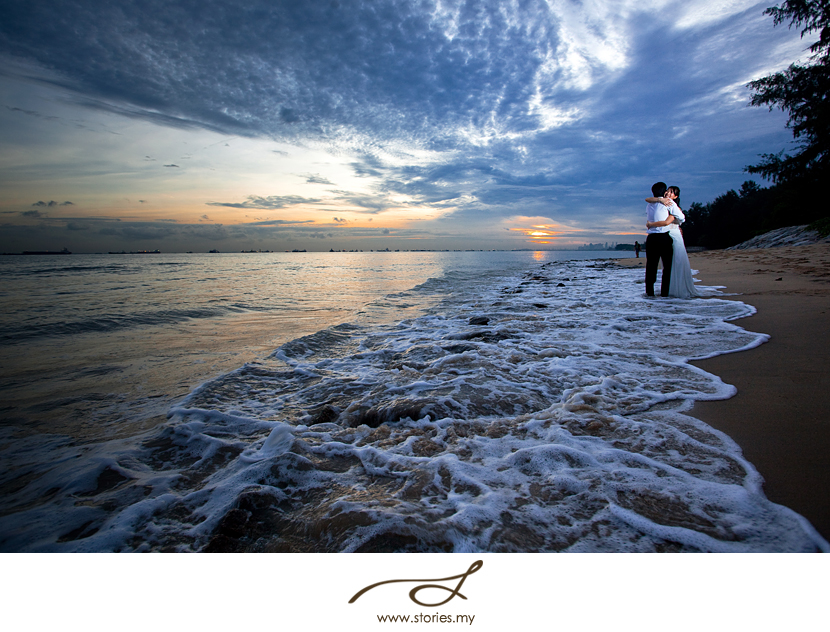 Part 2 of the pre-wedding shoot continued a week later in Malaysia. You see, Mun Wai's Malaysian and Eric's Singaporean. It's natural to have a pre-wedding shoot in 2 countries!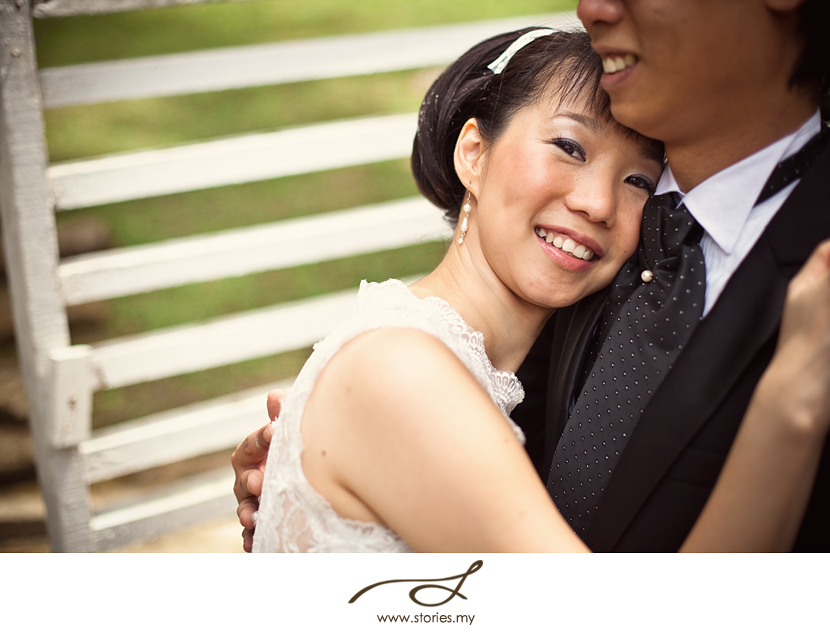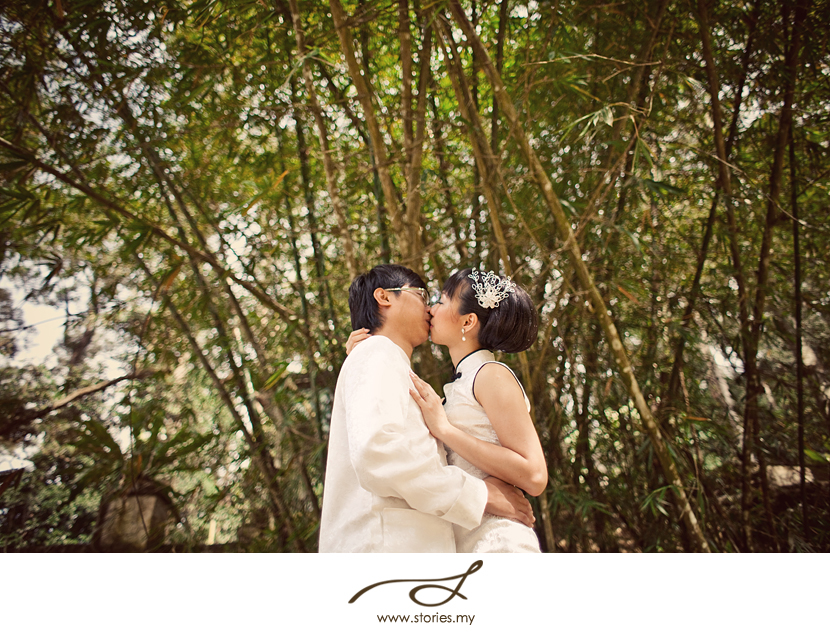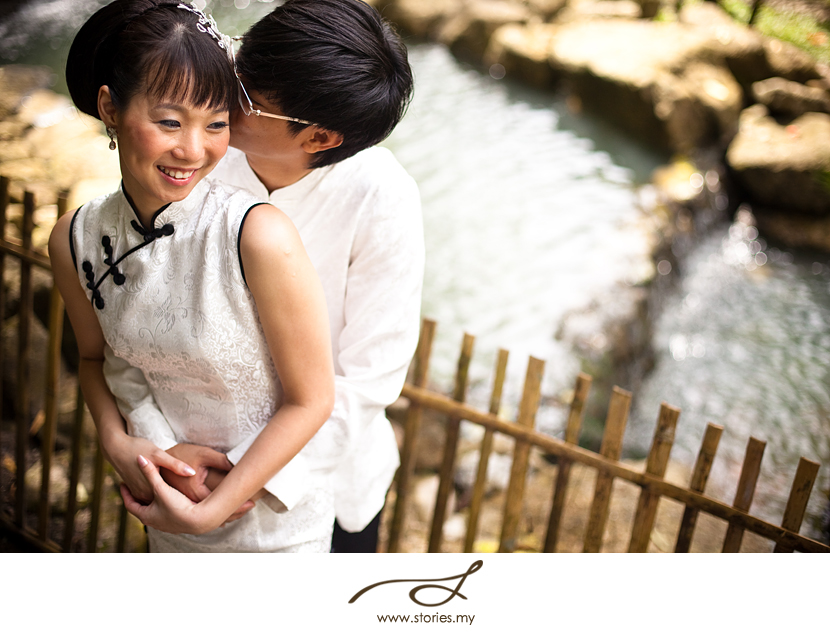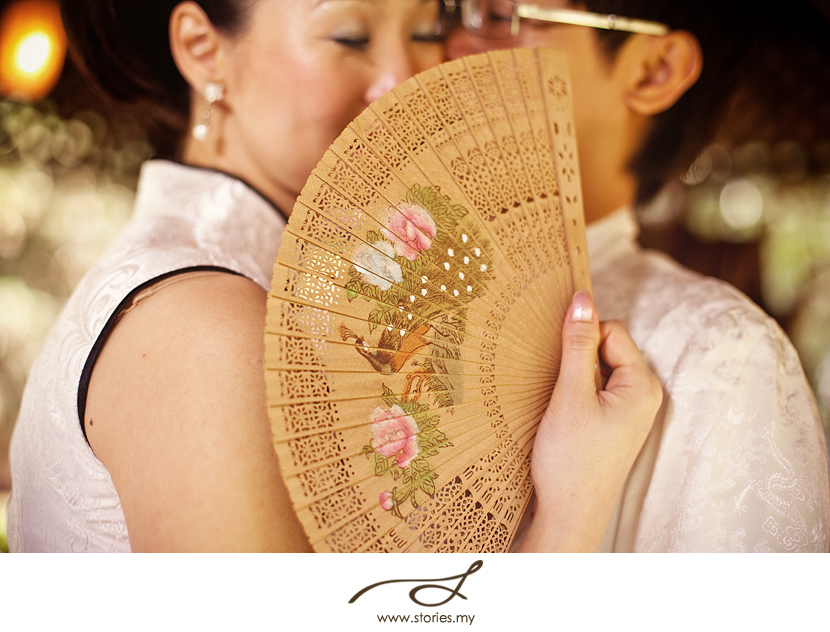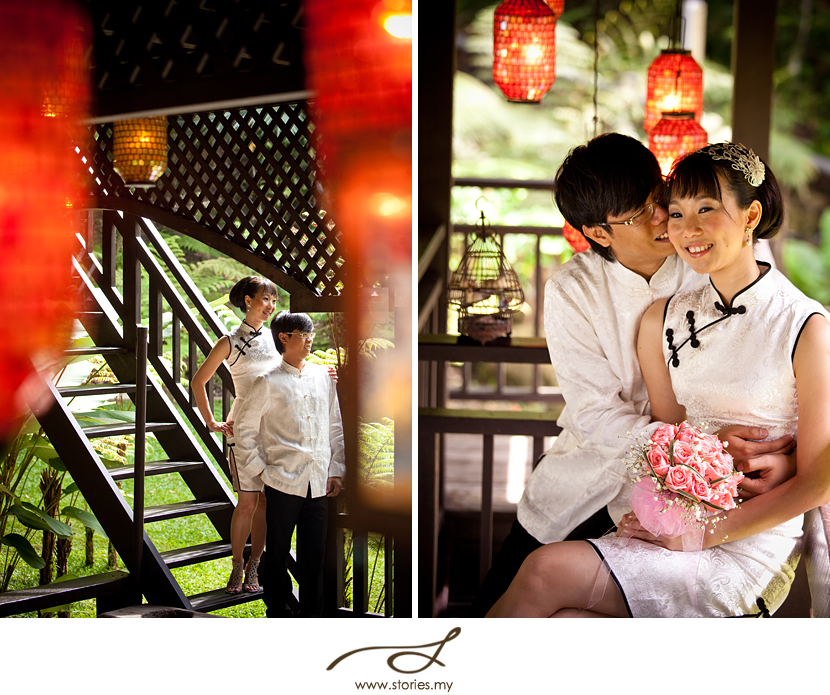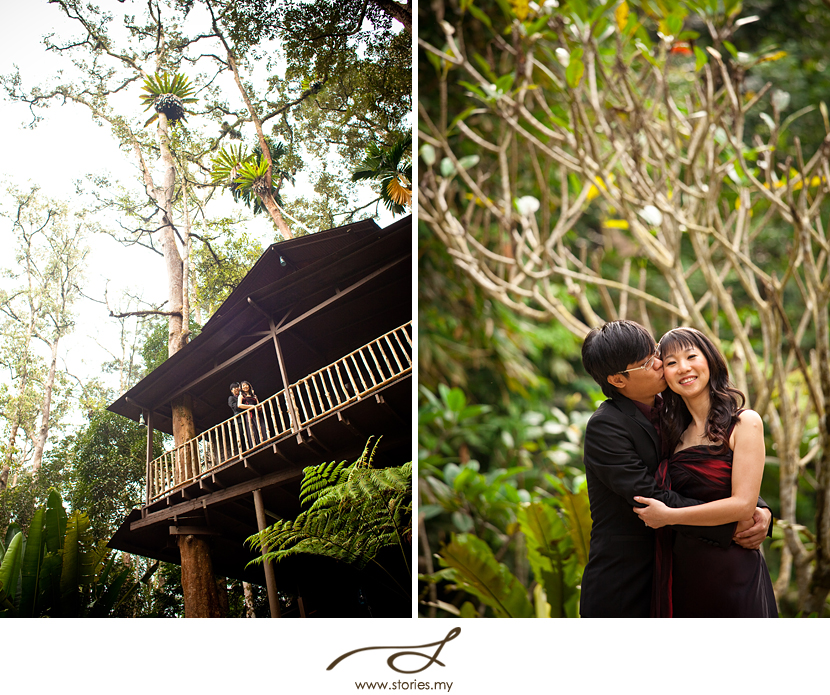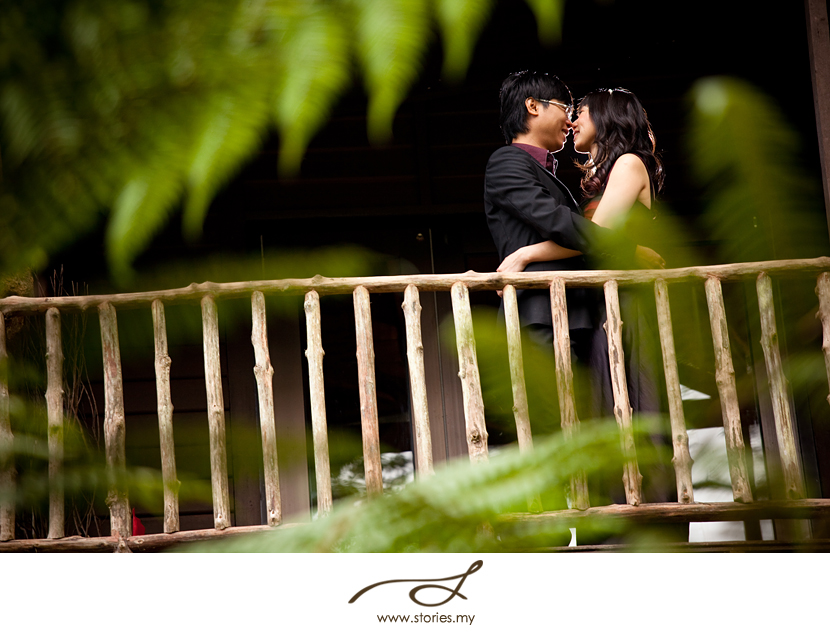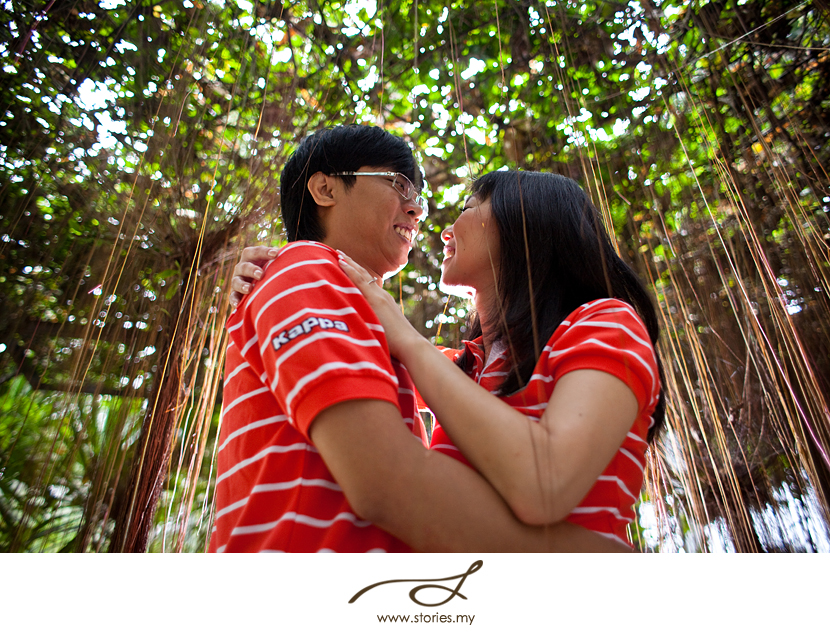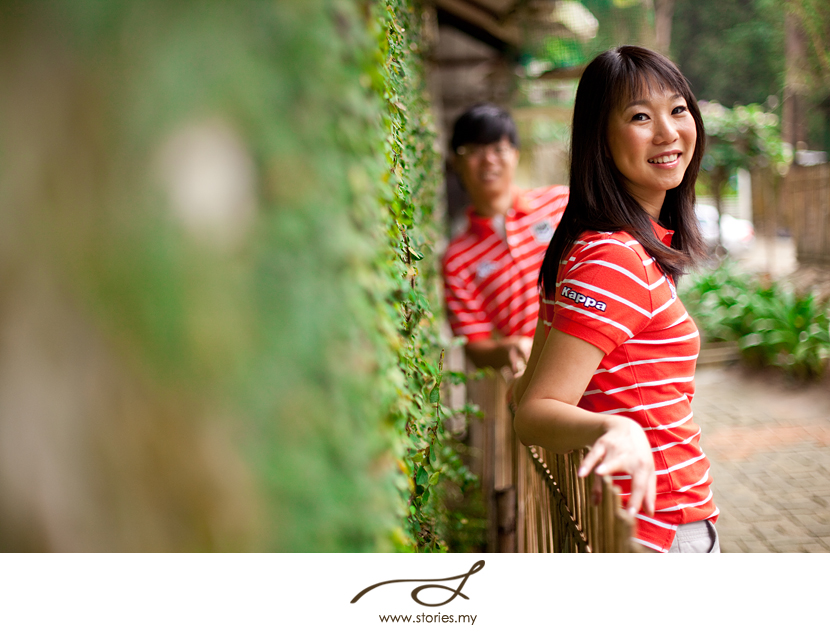 We had lots of fun… (Eric had lots of fun).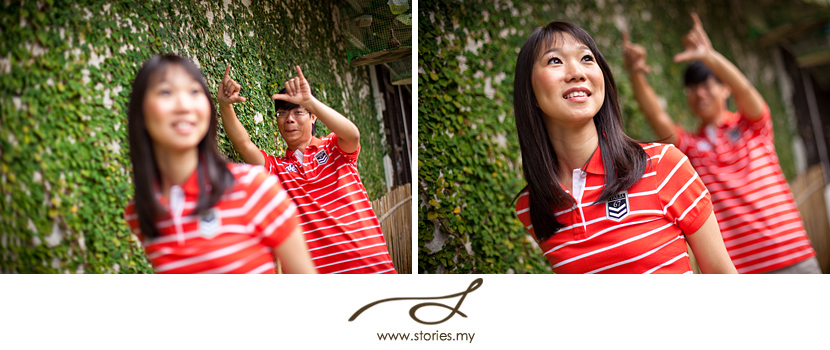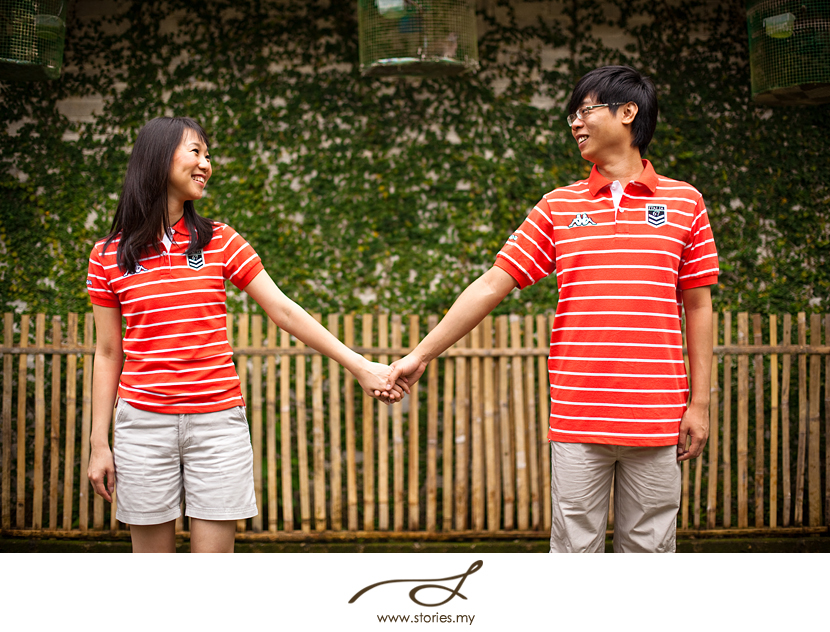 It's obvious that the both of you will continue to have fun filled days ahead! All the best!