Photographers: Grace, Benjamin & Weiming
Location: Banker's Club, KL
Stationery & Wedding Planning: The Peak Xperience
Decorations: Creativelines & La Flaire
Wedding Gown: Federick Lee Boutique, Singapore
Groom's Attire: CYC Custom Shop, Singapore
Make Up: Remy Ngan
Cake: Isabella Kek
Dinner Entertainment: Rafizah Amran
Ok, I made that word up – Purplelicious. I just can't help it. Every single detail in Kenny and PC's wedding looked amazingly yummy. To top it off, it's in one of my favourite colours – purple! It reminds me of days when I was younger, chewing and blowing grape flavoured bubble gum which usually just bursts onto my nose. It also reminds me of my lavender bedroom I had as a teenager. And my purple wedding four years ago. And so the moment I stepped into PC's purple bedroom, I knew we were kindred spirits.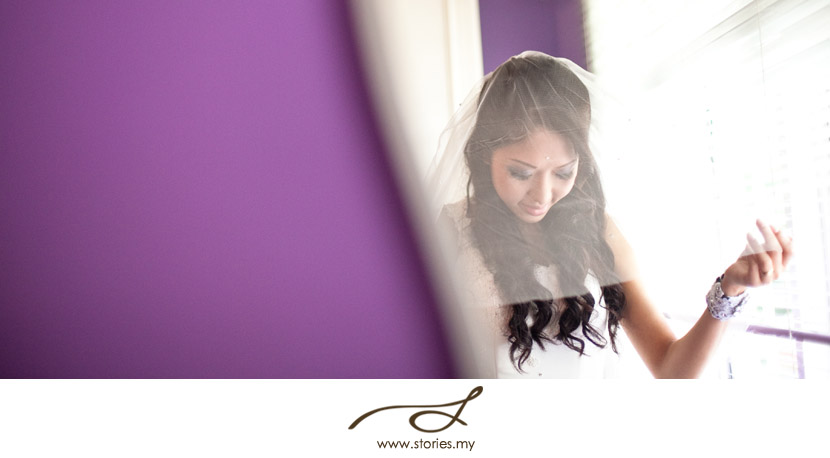 PC has an eye for details. I am sure she took months and months to perfect everything and it definitely showed on the wedding day! Everywhere I turned, there was something different to photograph. I love weddings like these! Firstly, check out her cool wedding shoes!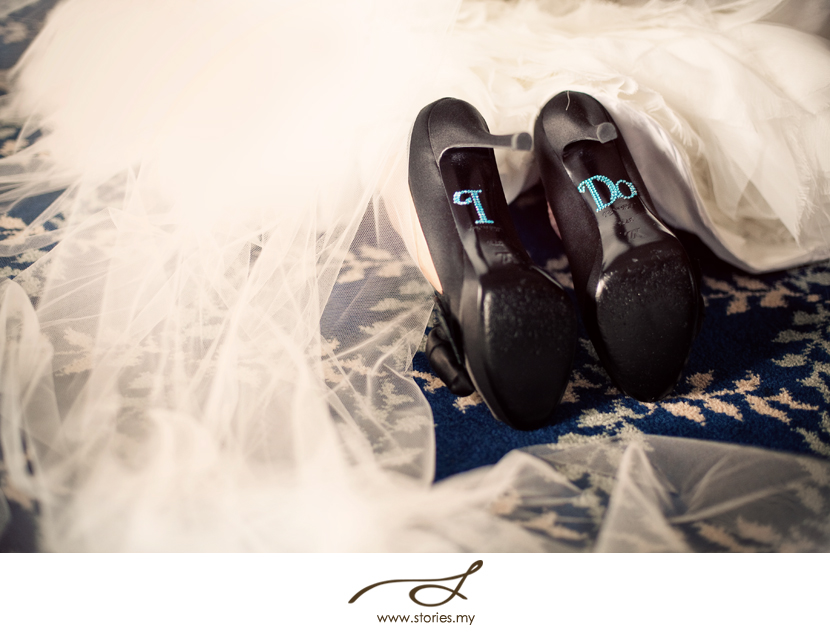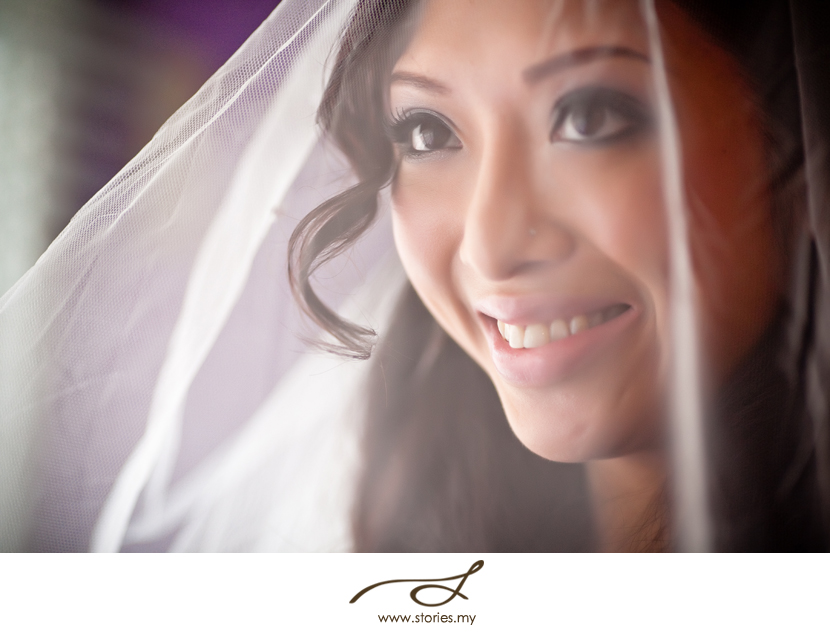 Don't they both look amazing? I got to know Kenny years ago when I was a 'wee' bit younger, running around the futsal court in Taman Megah. I stopped playing futsal just before my wedding, and unfortunately lost touch with most of the guys there. But I was really happy to reconnect when Kenny contacted me last year about his wedding!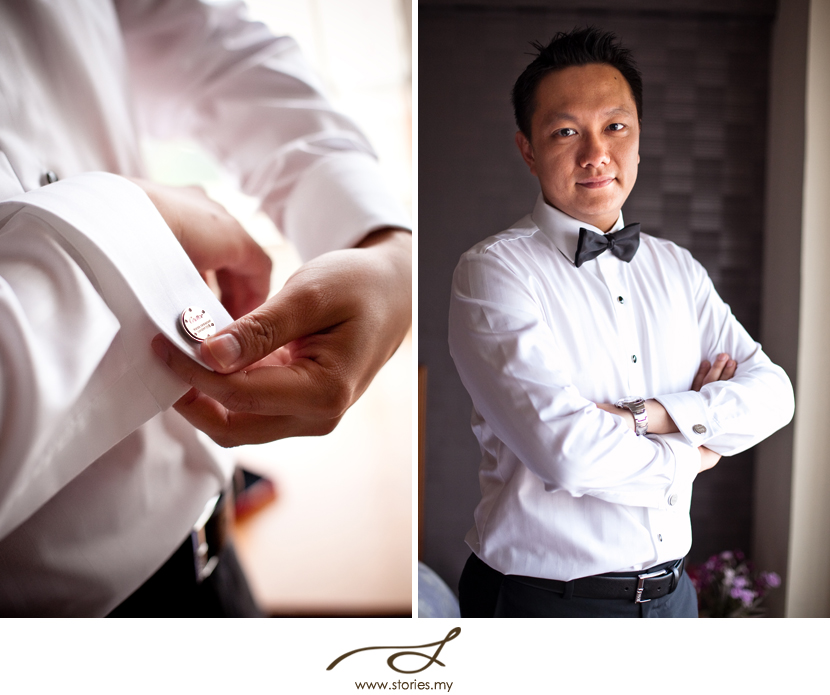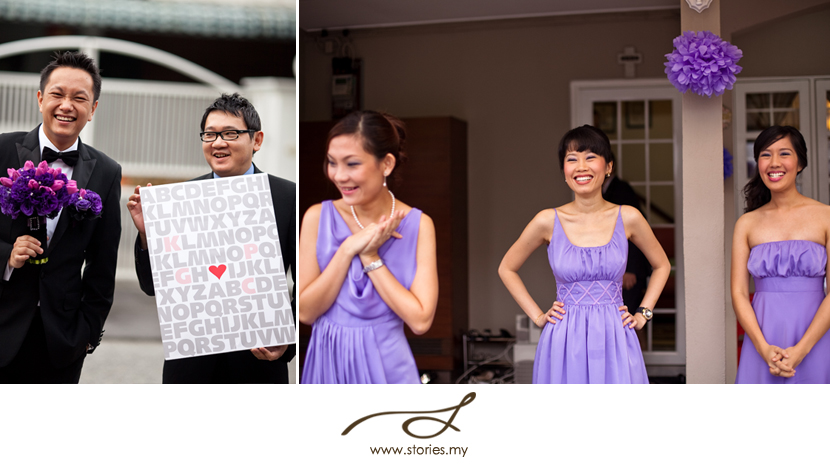 Kenny came to meet his bride in style…
And went off the same way! Look at the classic Rolls Royce that was the bridal car.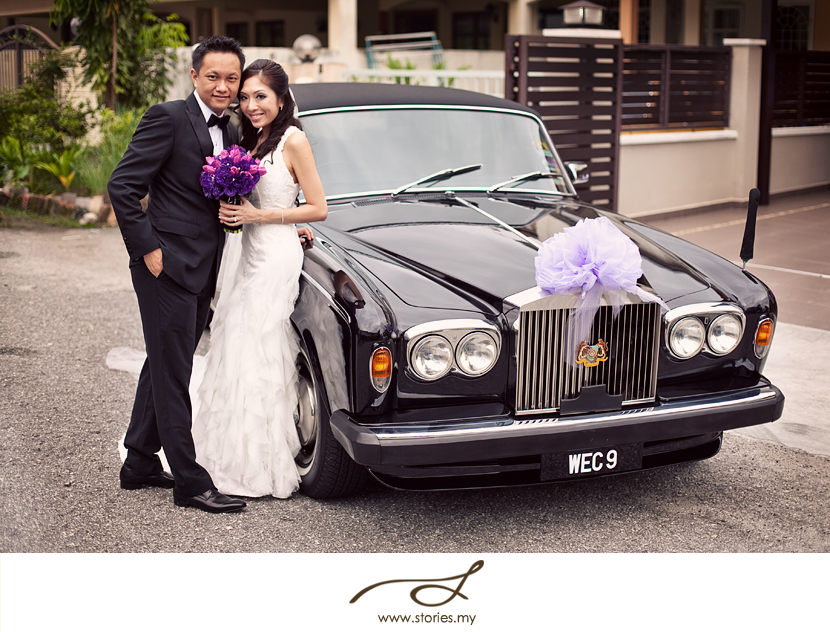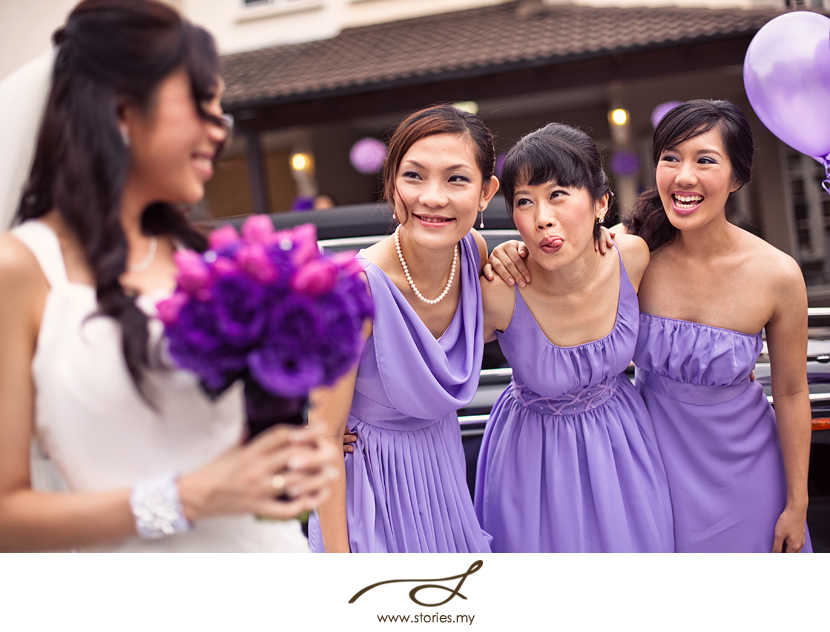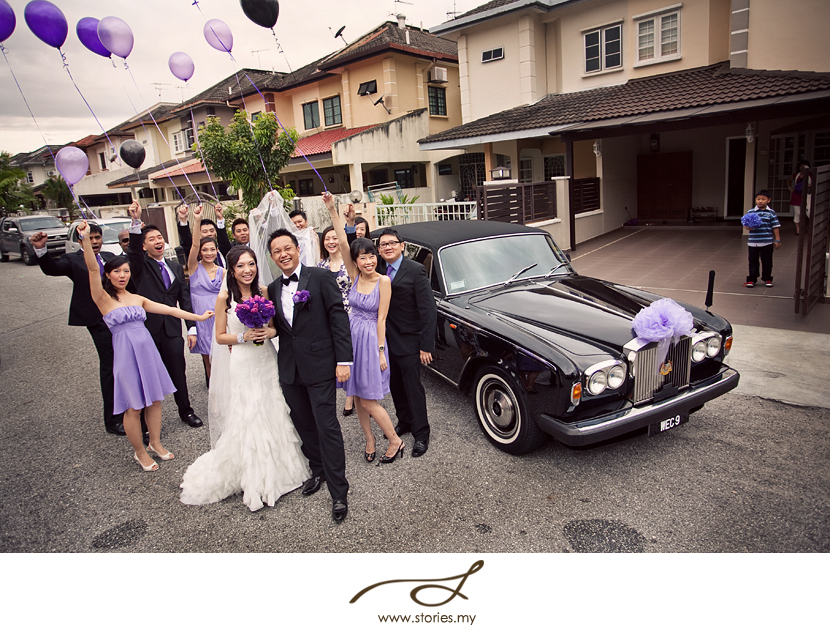 It was at a Halloween celebration that Kenny first met PC. The year was 2004. There was a green and blue dress code to match the colour theme. PC was annoyed with Kenny because he disagreed with her on the colour of her blouse she was wearing. He thought it was yellow, but she insisted it was lime green. (Sounds a little like my conversations with Alex!)
She barely knew him and there he was, strongly disagreeing and voicing his comments to everyone! Little did she know that Kenny had seen a picture of her before through a friend's photo album and was keen to get to know her. The rest they say is history…
Kenny & PC:
It has not been an easy journey but rather, one that has been filled with complications. Our time has come, the timing is right and the pieces do fit now, after overcoming challenges faced through the years. We are opposites. He is the calm, and she is the storm. He is the bridge that links her back to sanity while she drives and inspires him to greater heights. We have a symbol for each other, him the bird, I the butterfly which explains the couple monogramme and the theme of the wedding.
Kenny and PC had written personalized quotes to each other, printed out and displayed. I think it's so sweet!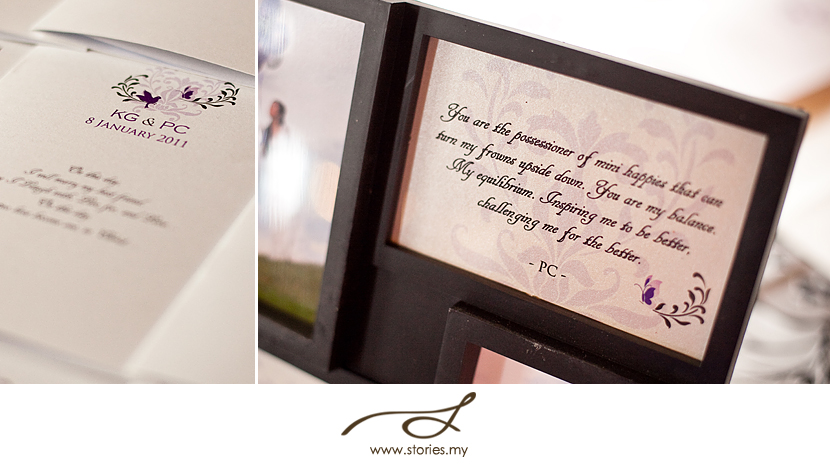 I love it too when the couple's parents' photos are displayed during a wedding. It's just so personal.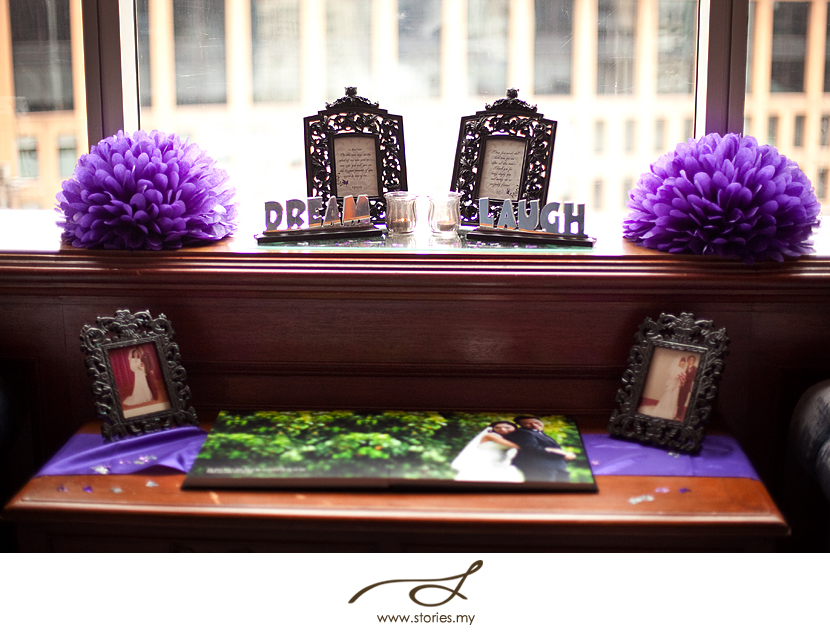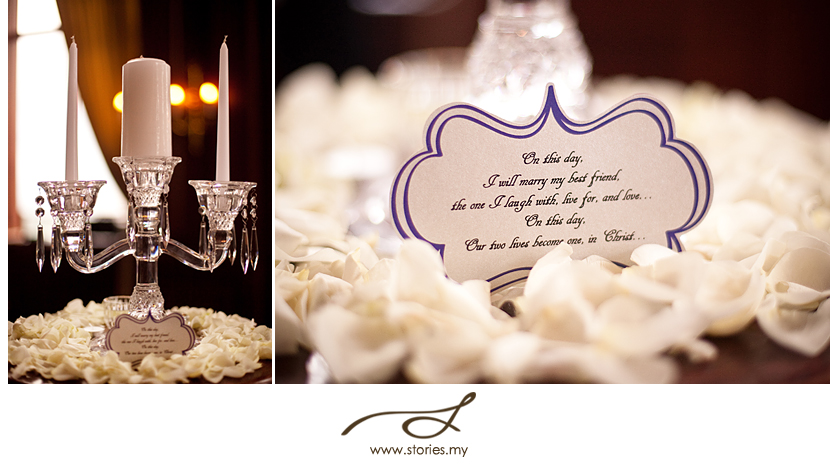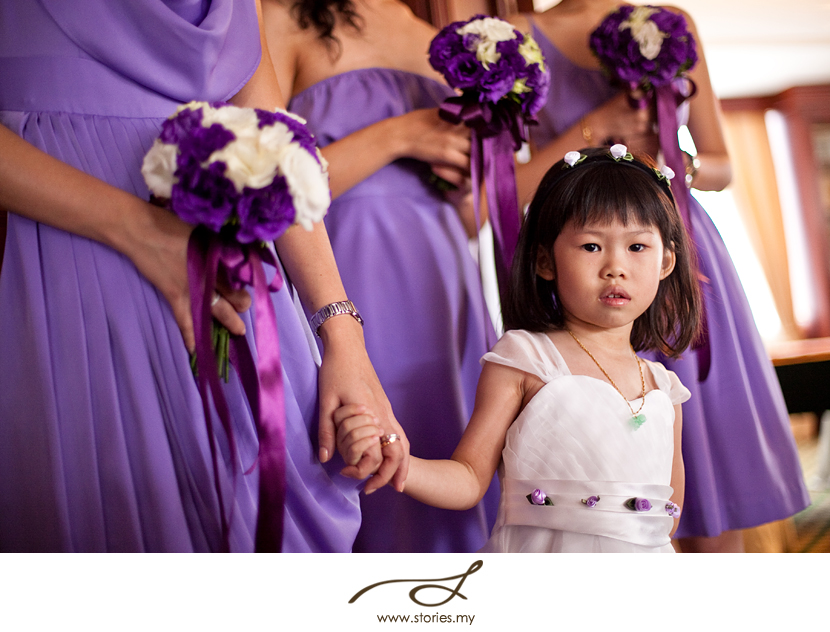 Here comes the bride…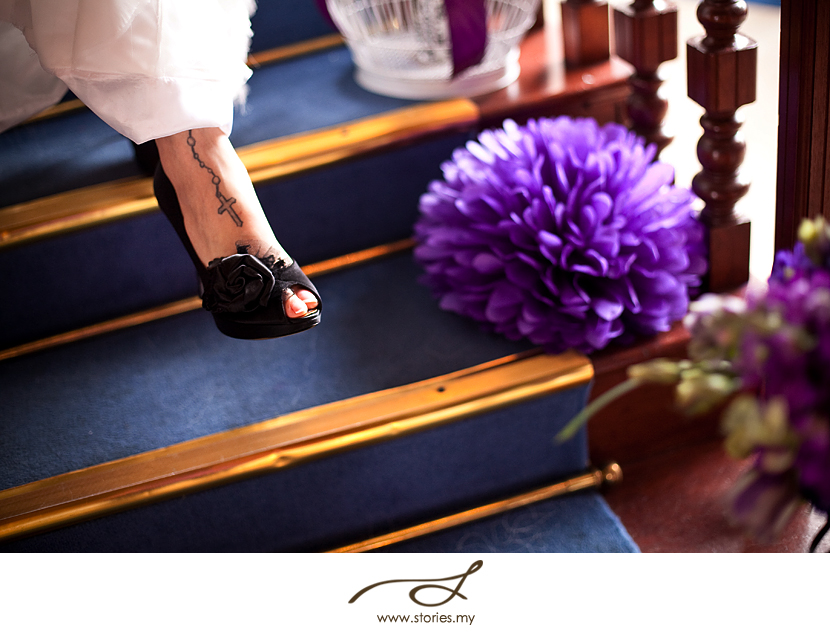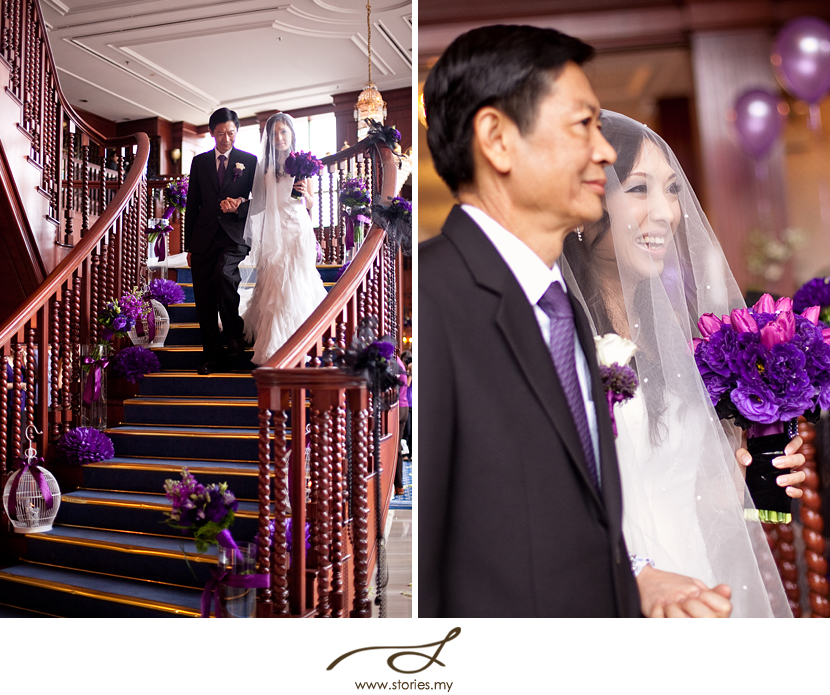 I love seeing moments like these!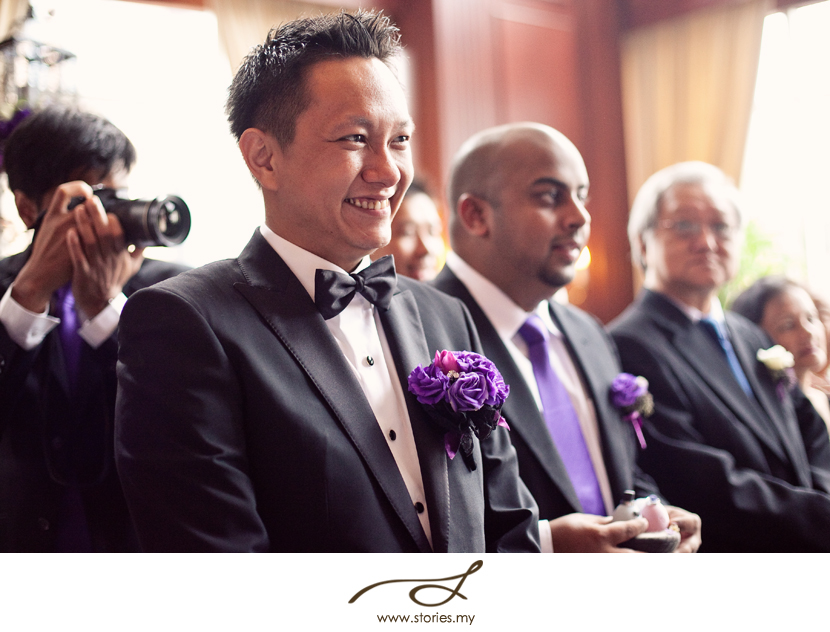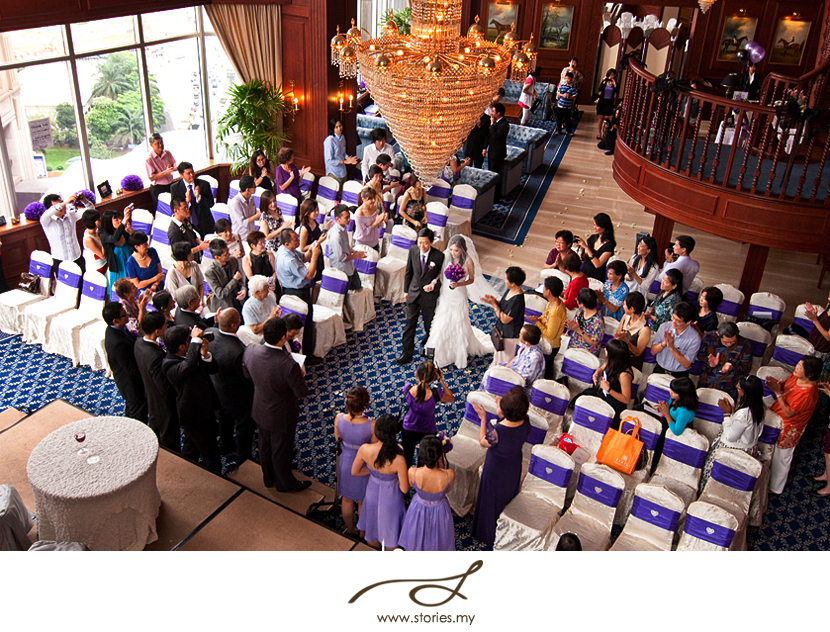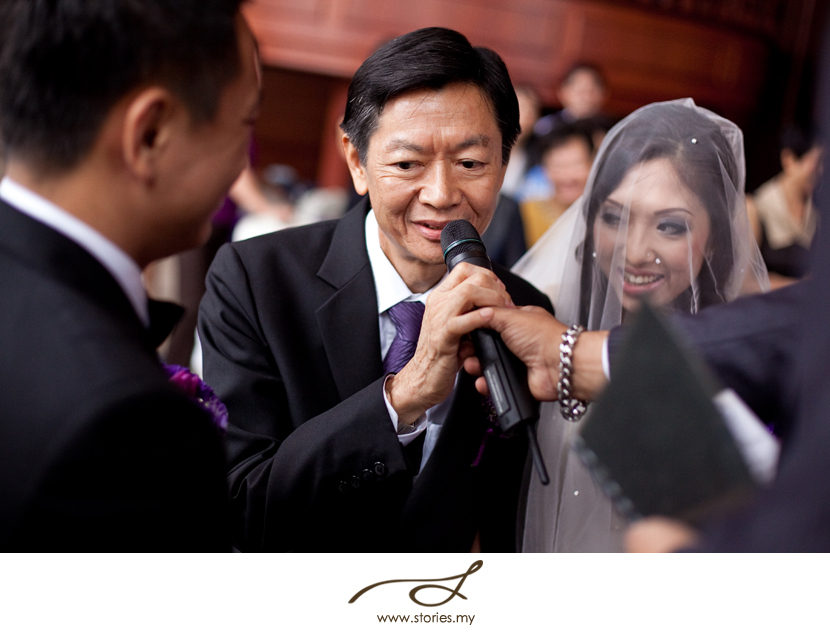 Have you ever seen ring holders that are this cute?