Photographers: Grace & Mark
Wedding Gown: The Wedding Shoppe, Inc.
Location: The Andaman, Langkawi
18 guests flew all the way from Japan and Australia to Langkawi to attend the wedding of David & Risa. It was a small, intimate wedding filled with lots of emotions. Tears flowed freely, and love was expressed in its purest form. I couldn't hold back my emotions, as I saw the strong bond between family members, friends and David & Risa. This is definitely one of my favourite weddings. I compiled a slideshow to showcase the many different photos as I cannot include so many in this blog post. I do hope you'll enjoy this set of images as much as I did creating them.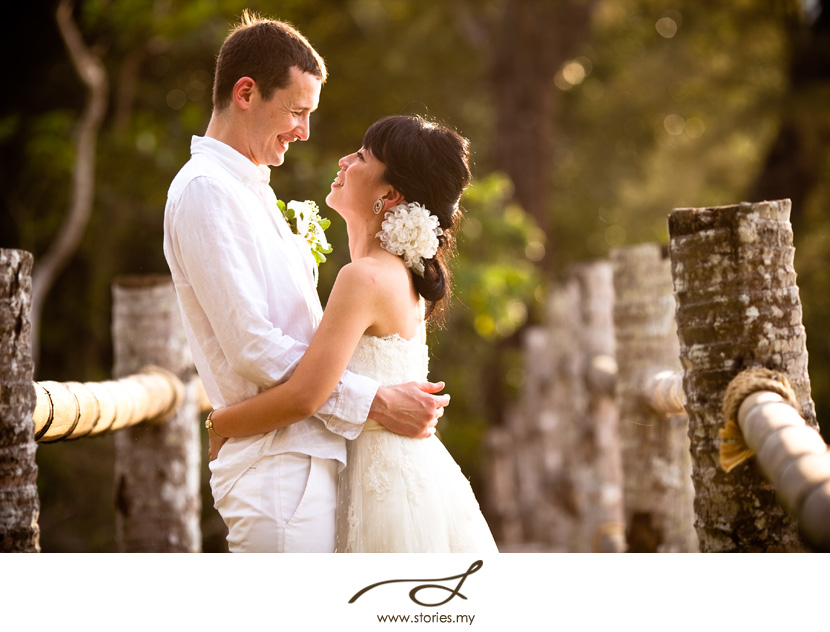 Here's David's and Risa's story…
We met in Japan in 2004. Actually, although we don't like to admit it, we met in an English conversation school. I was teaching there and I met Risa, who was a student there at the time, a couple of weeks before I was due to finish my contract. We started dating and I moved in with her a couple of months after that.
Then, I had to leave Japan and return to my own country. We had only been together a few months and I wasn't prepared for how difficult it was to say goodbye. I think I decided then that we needed to do our best to stay together, somehow. I had actually assumed that we would break up when I left, but I found that very difficult to come to terms with.
Anyway, Risa came to visit me in Australia about three months after I had returned.  She then came to live there for a year (after a difficult 11 month long term relationship period), and after that we came back to Japan, where we've been since mid 2007.  It was around November or December last year when I began to seriously think about proposing.  Although we had talked about it many times, I had not really given much thought to actually doing it.  We had been together for almost 6 years and had toughed out some pretty difficult times, with the long distance period, the bi-cultural relationship and all the complications that come with that, and it dawned on me that there was no reason not to. I certainly couldn't imagine spending my life with anyone else, so we took a trip to Malaysia and ended up at the Andaman on Langkawi island, where I proposed.  Now, a year later, we're returning to finish the job!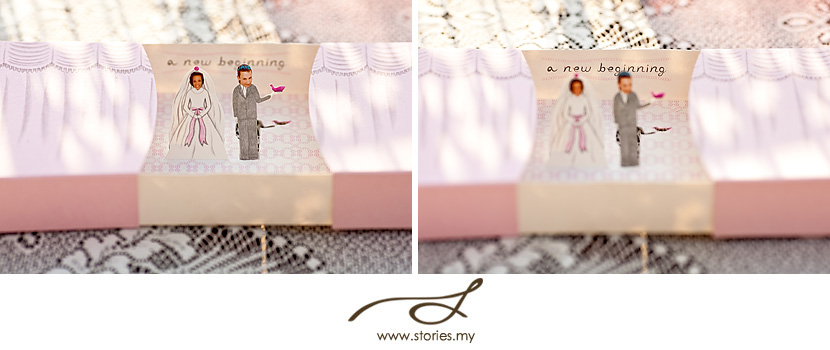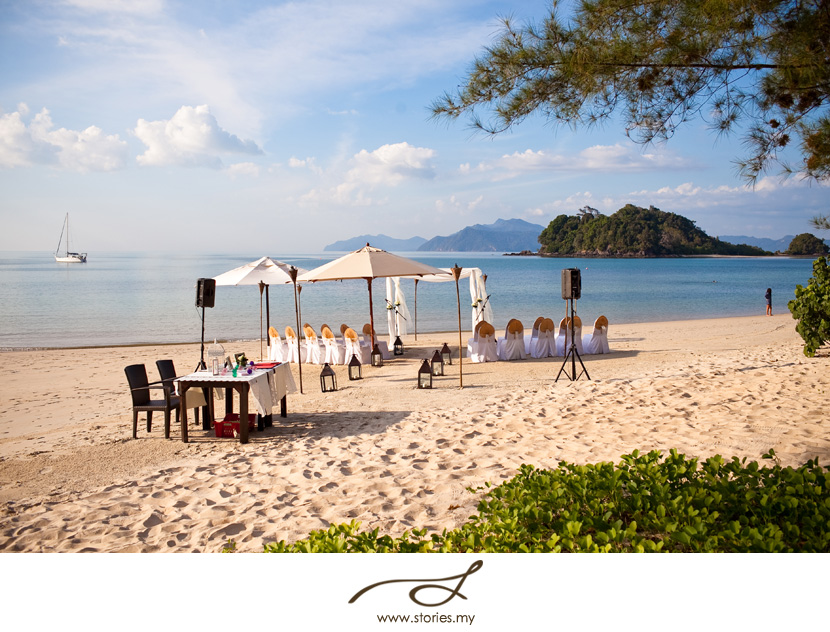 Their beautifully written vows, in English and Japanese.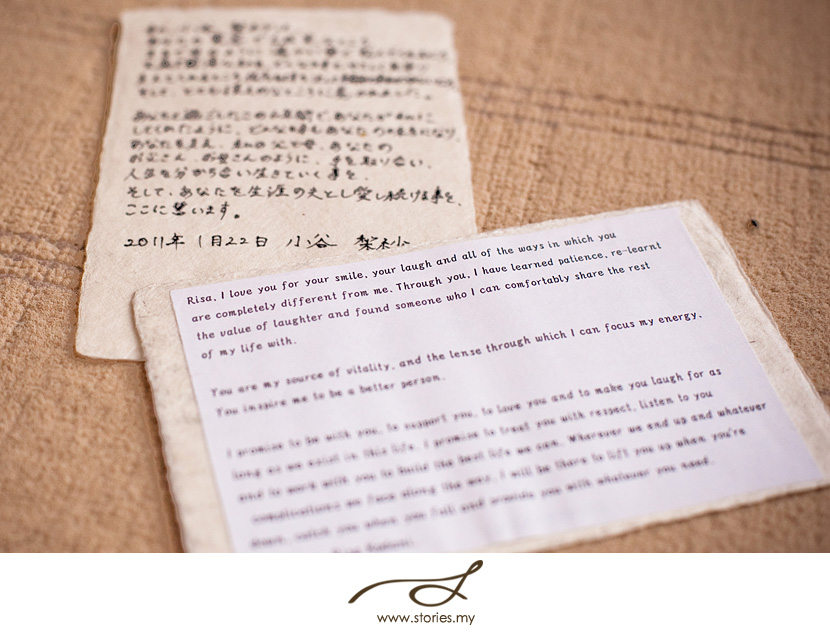 Risa's dad is a wood cutter in Japan, and he made the little ring 'pillow' below. Unfortunately, Risa's mom could not make it to Langkawi due to a bad back, but her presence was felt with the little personalized touches to the deco. Risa's dad cut up all the wood pieces for the wedding place card holders featured below and Risa's mom painted the names on it. Risa also handmade her own confetti… in the shape of hearts!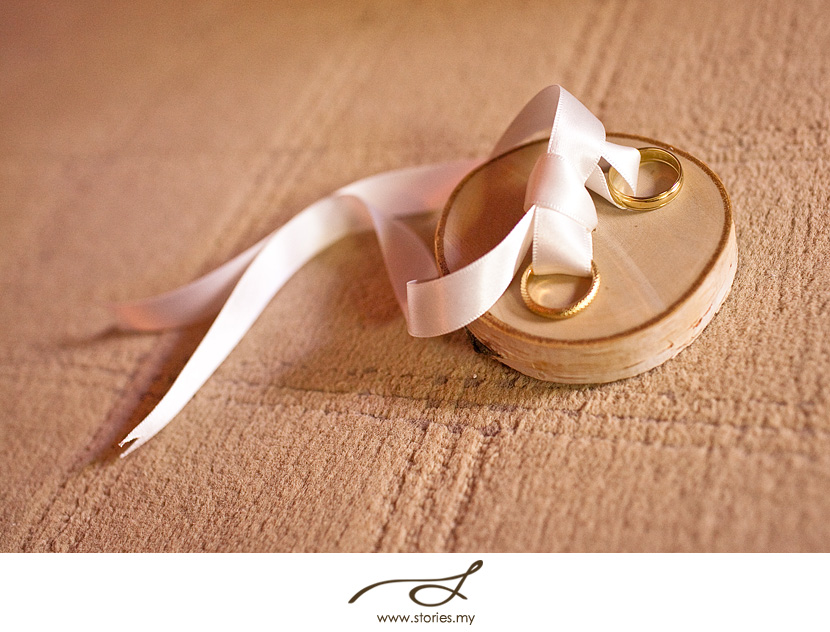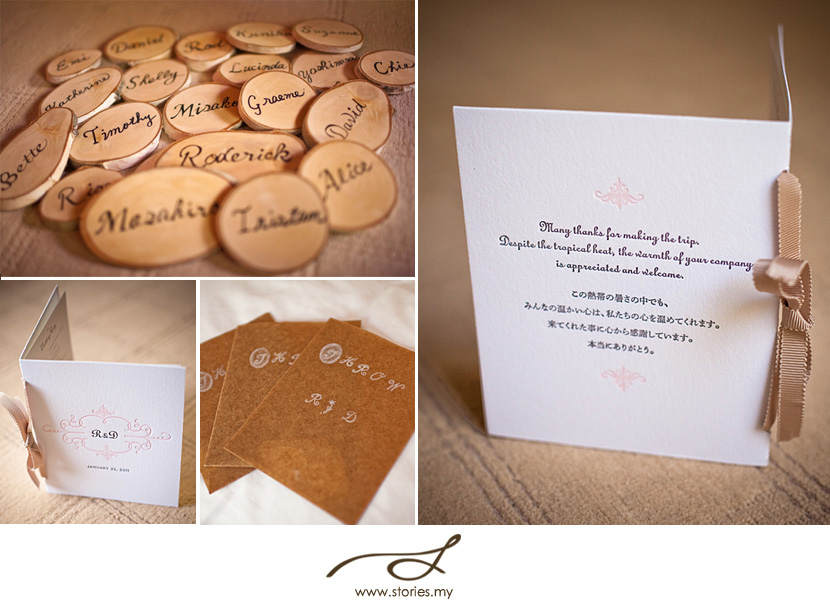 I love this set of images below.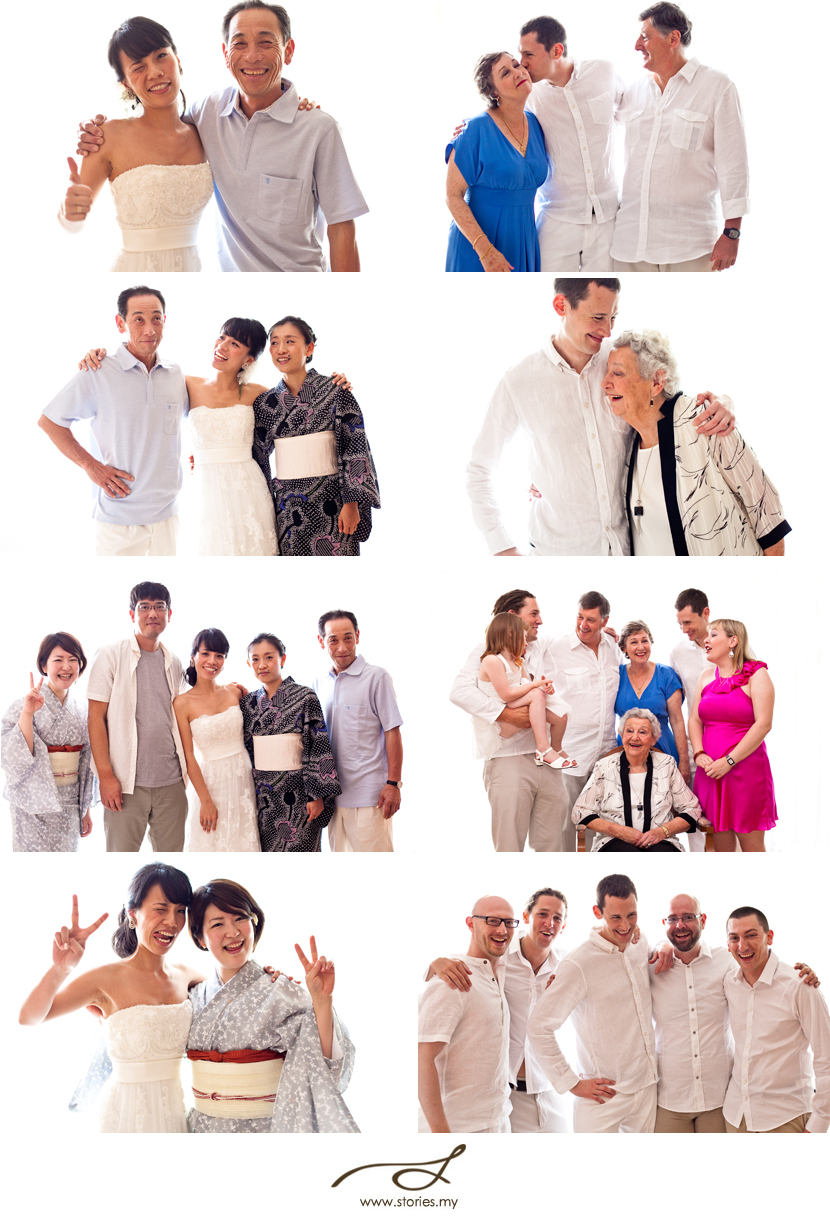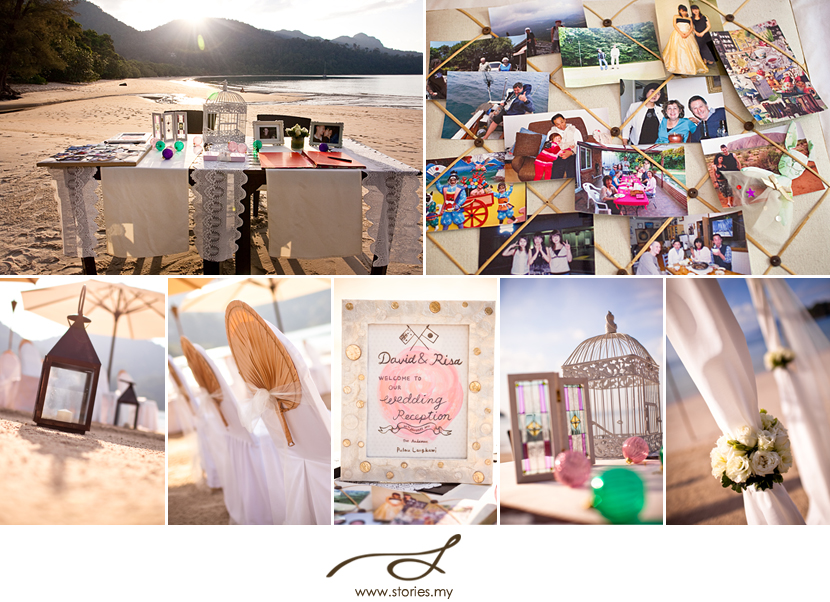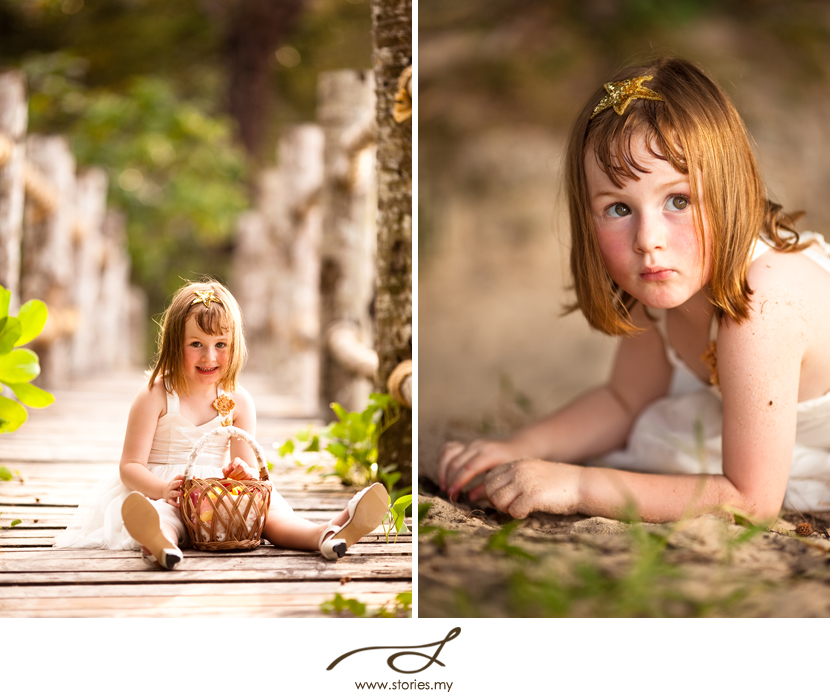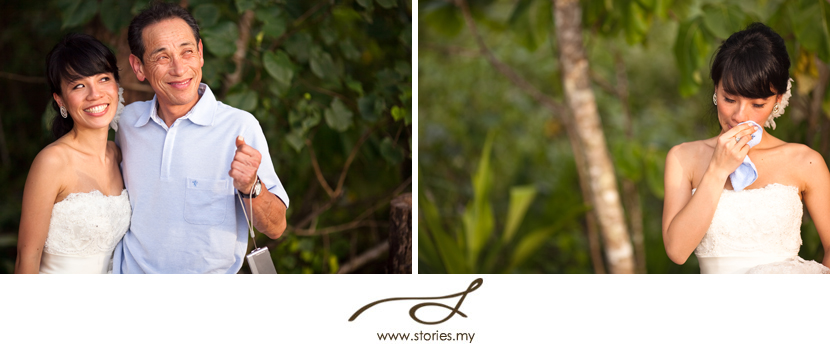 Before the ceremony started, Risa was already crying.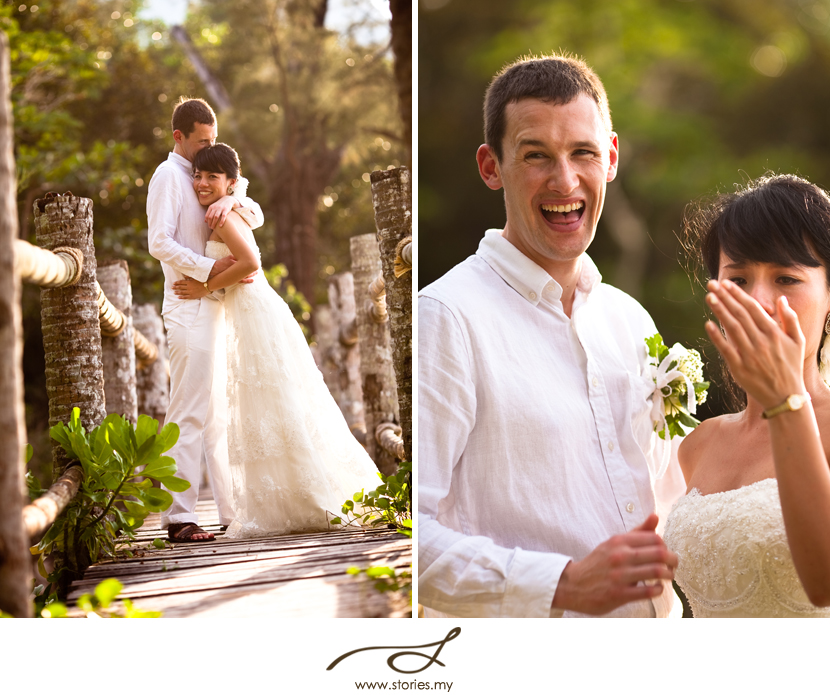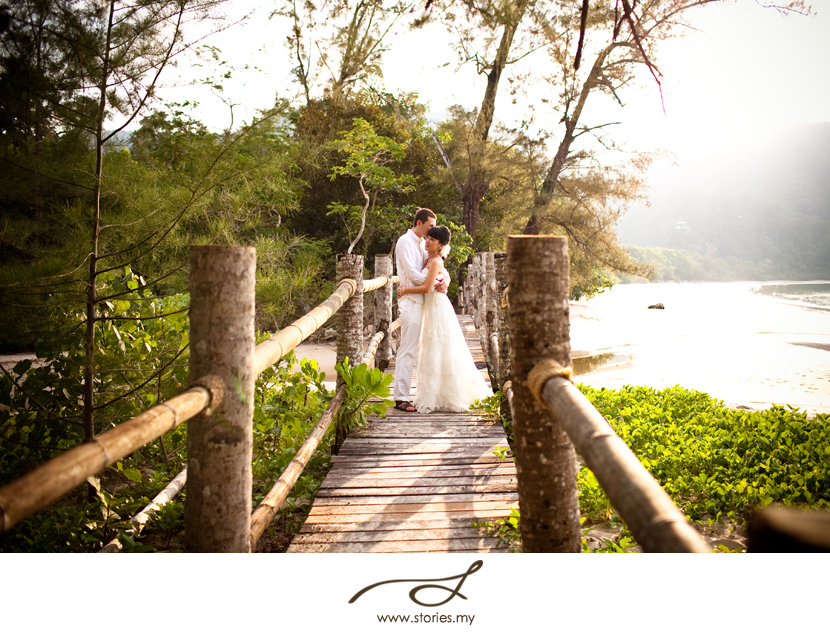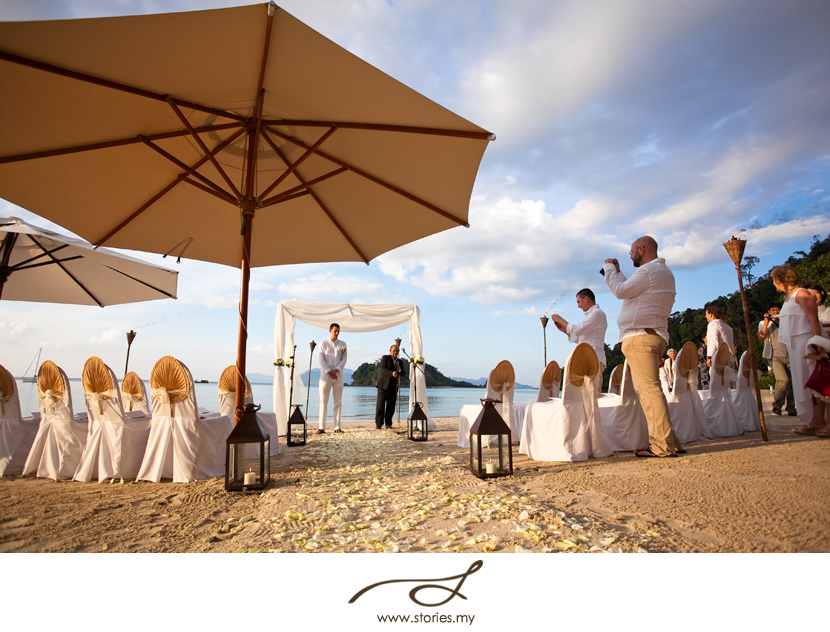 Look at how proud Risa's dad is, walking her down the aisle…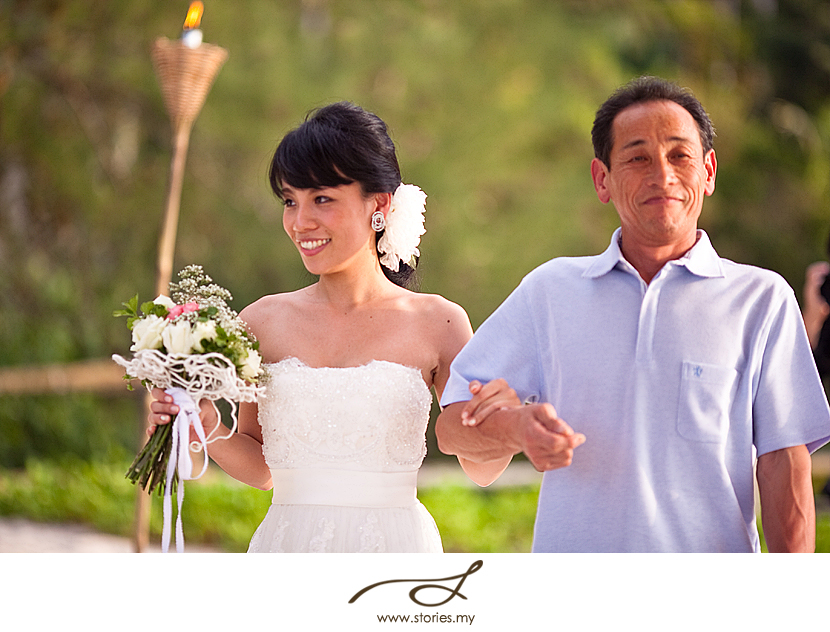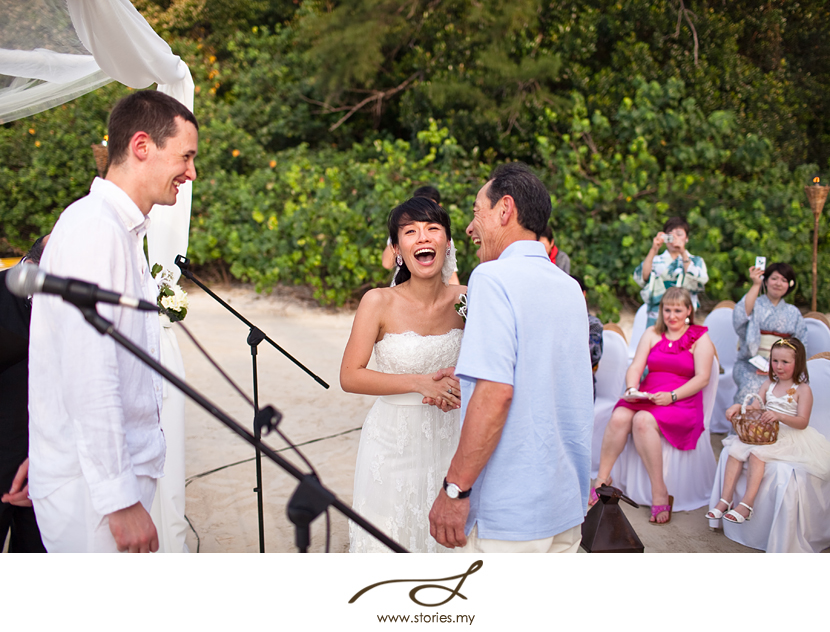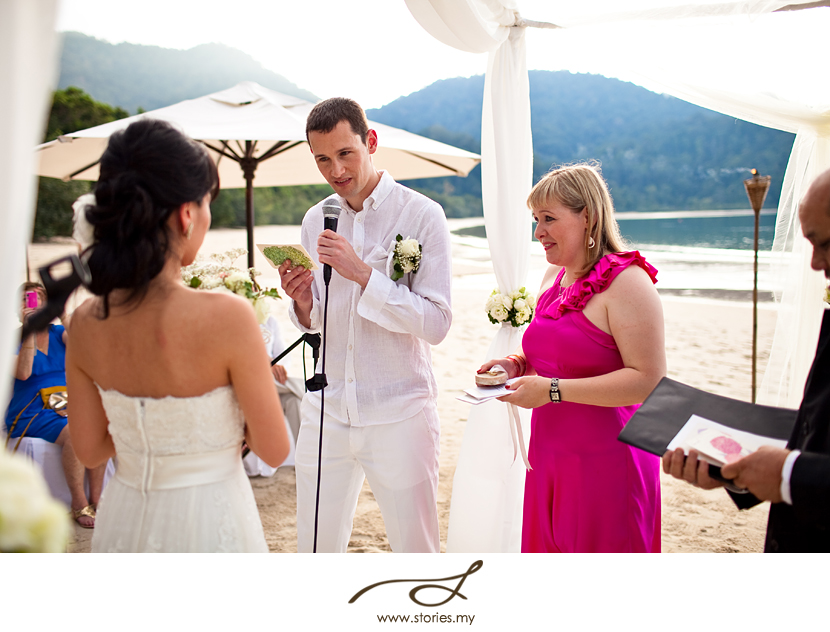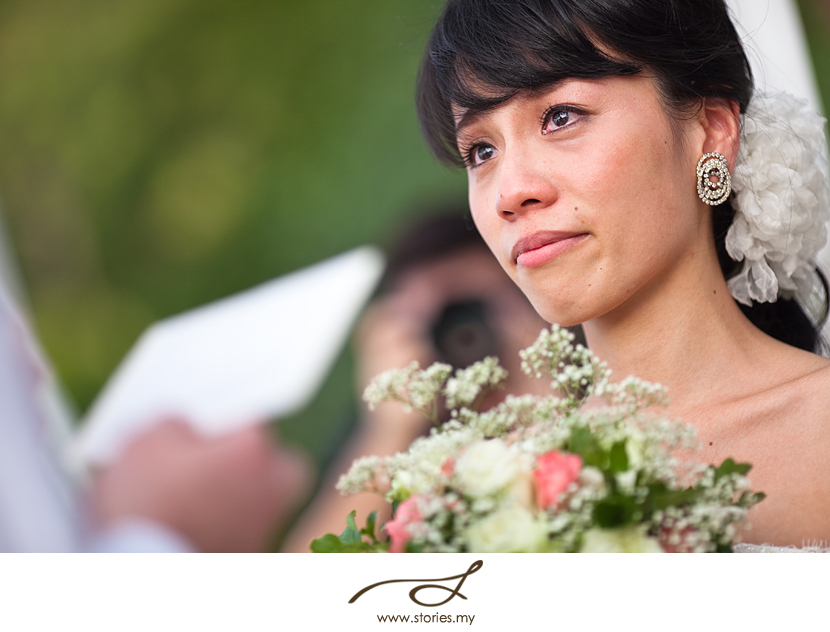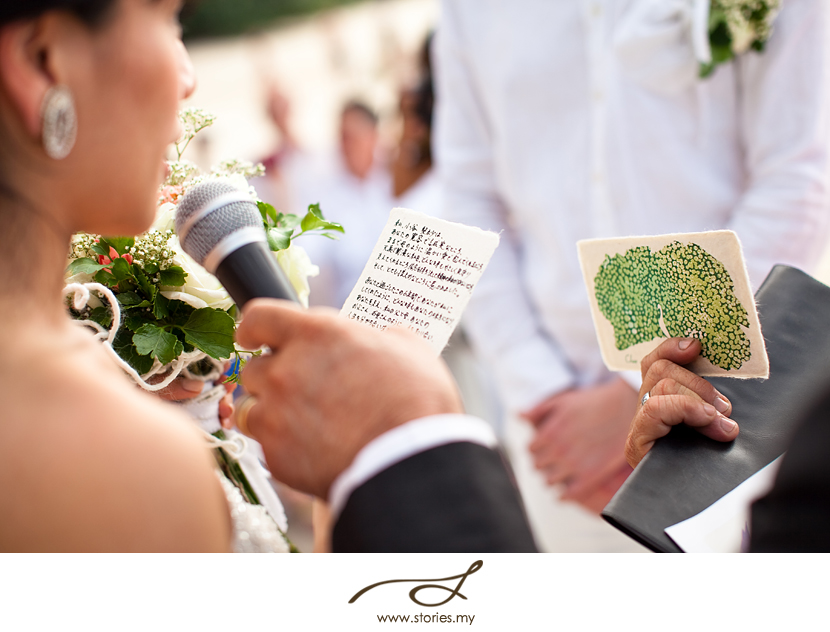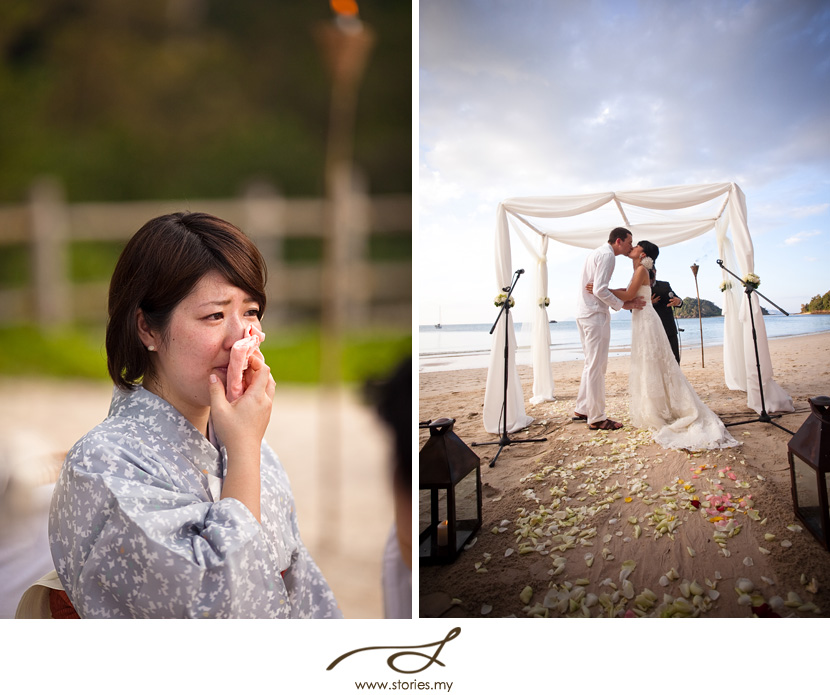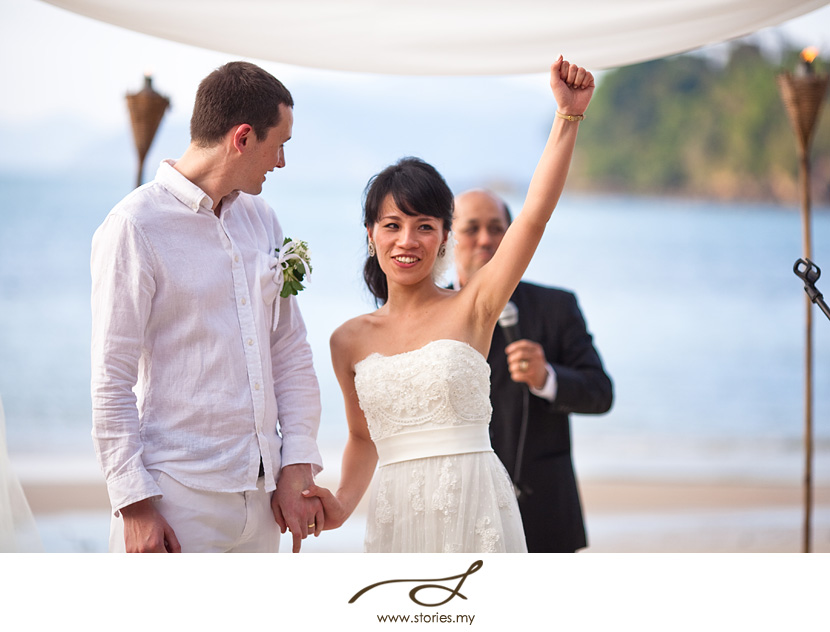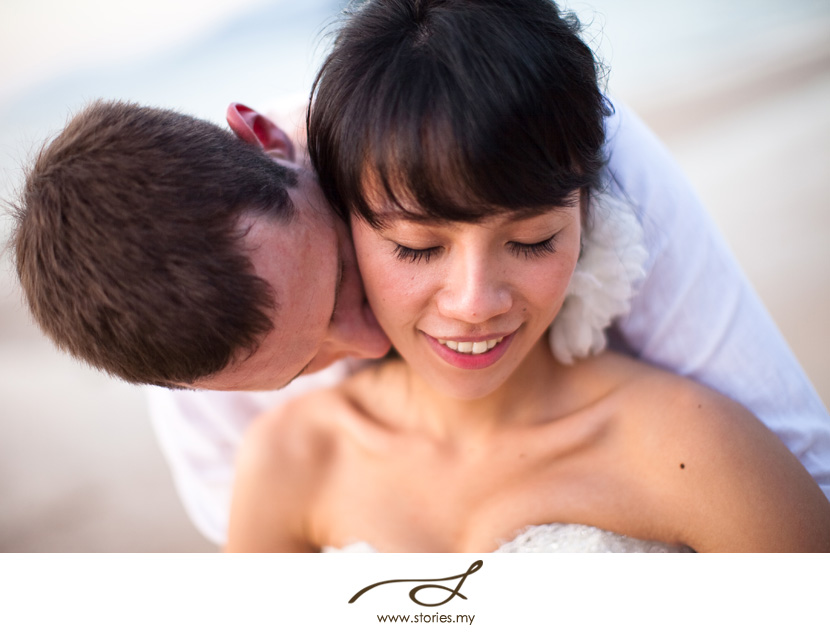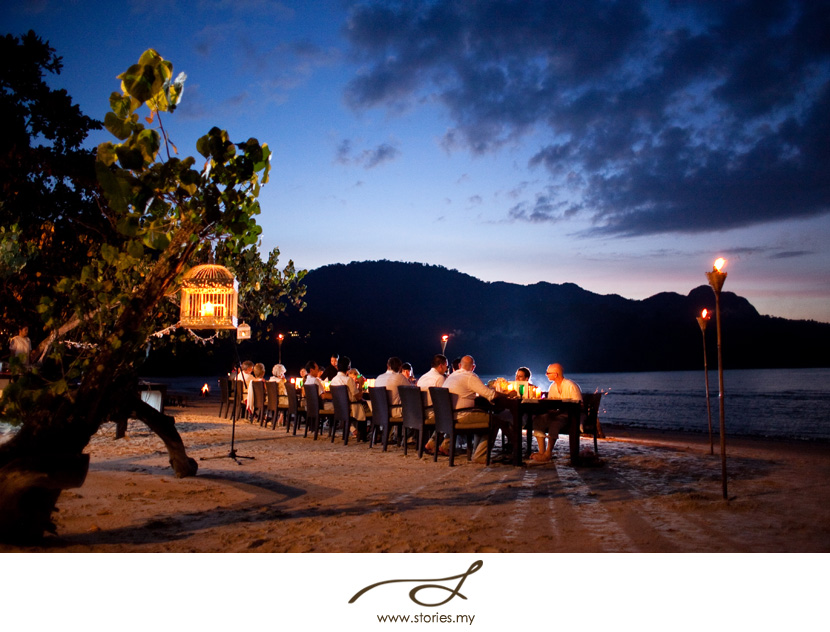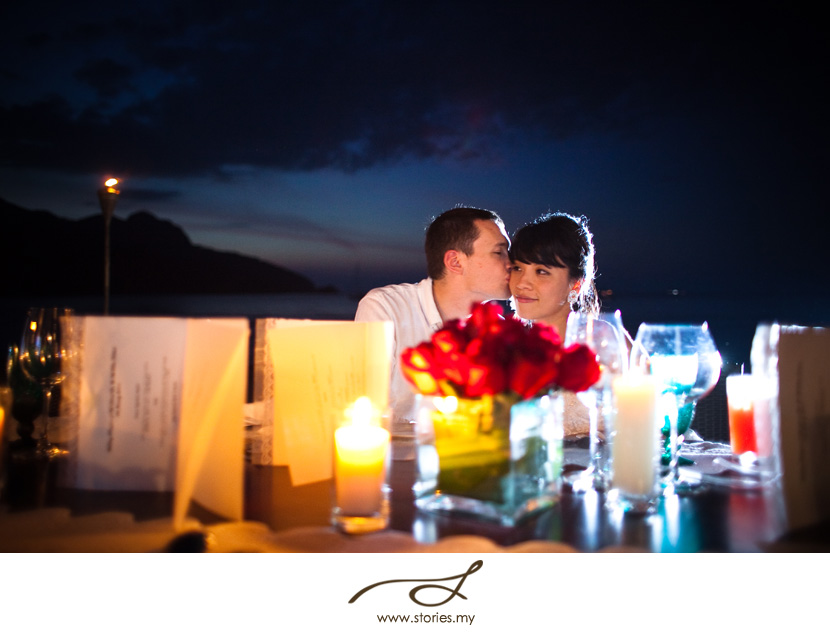 There was a beautiful performance by Risa and her close friend, Chie.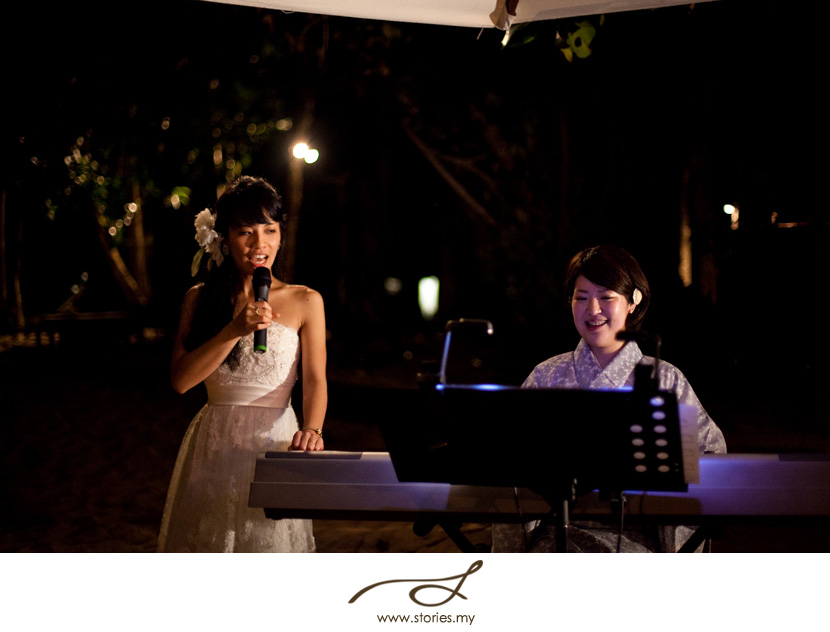 And this gorgeous cake was made by David's grandmother and sister, and flown in all the way from Australia…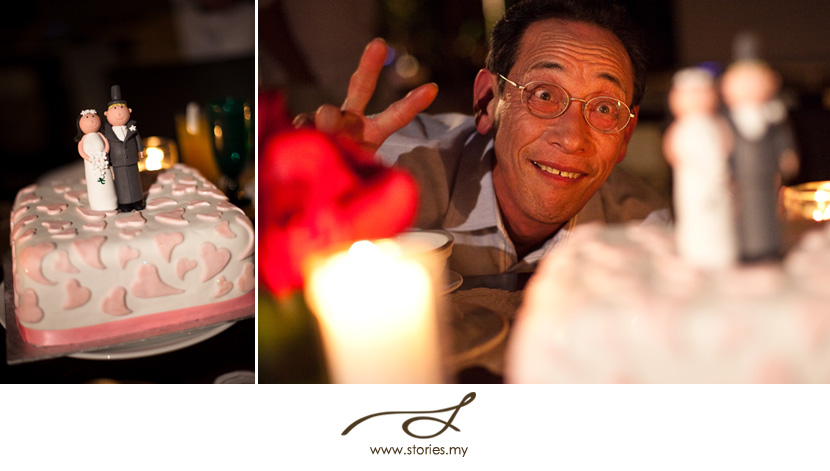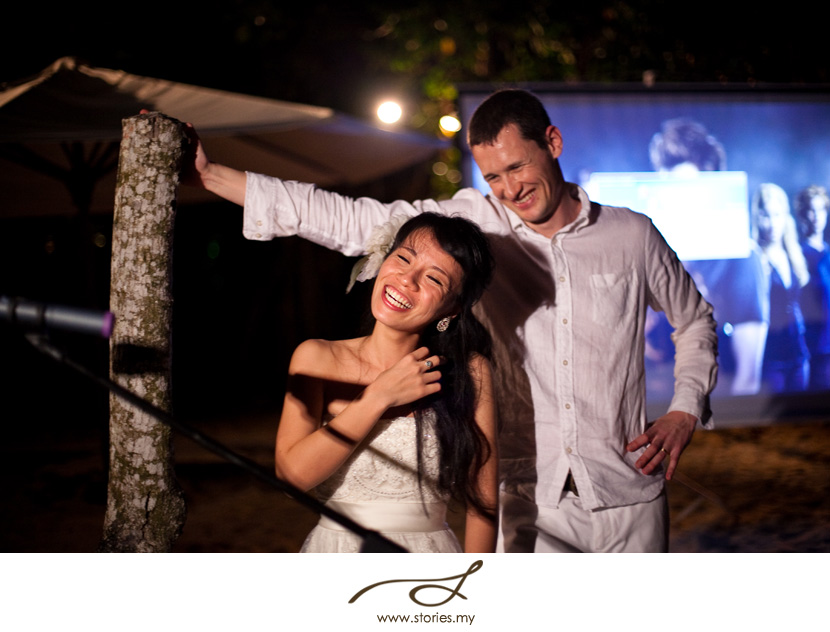 Congratulations, David & Risa… I am so glad that you found us on the internet and decided to fly us into Langkawi for your wedding! Mark and I completely enjoyed ourselves that day. Thank you David, for your lovely email below as well!
Just a quick message to express our sincerest thanks for shooting our wedding.  I know we haven't actually seen any shots yet, but the passion and dedication with which you approach your work is clearly evident and much appreciated.  Your experience of the craft was also very useful.  I had not the faintest idea of where/how to shoot but You and Mark are also really friendly and good natured, which of course is great for a wedding.  Like extra guests really.
Enjoy the slideshow, David & Risa!