Photographers: Grace, Andrew & Alex
I am blessed to have such a great team with me during this shoot. A day before Nabil's holudh, I came down with food poisoning. It was really difficult to look cheerful during the shoot and the next minute, run to the toilet while trying to make sure I don't drop my camera with all my stomach spasms. Thank God I made it through… goes to show that photographers never 'really' get a break during shoots, even if you are ill! So I thank God for Alex and Andrew who was there for me.
Nabil's holudh was held at a completely different location this time round – it was at the Army Golf Club in Dhaka. As always, I am awed at the way a simple hall was made into a beautiful location with these gorgeous lights.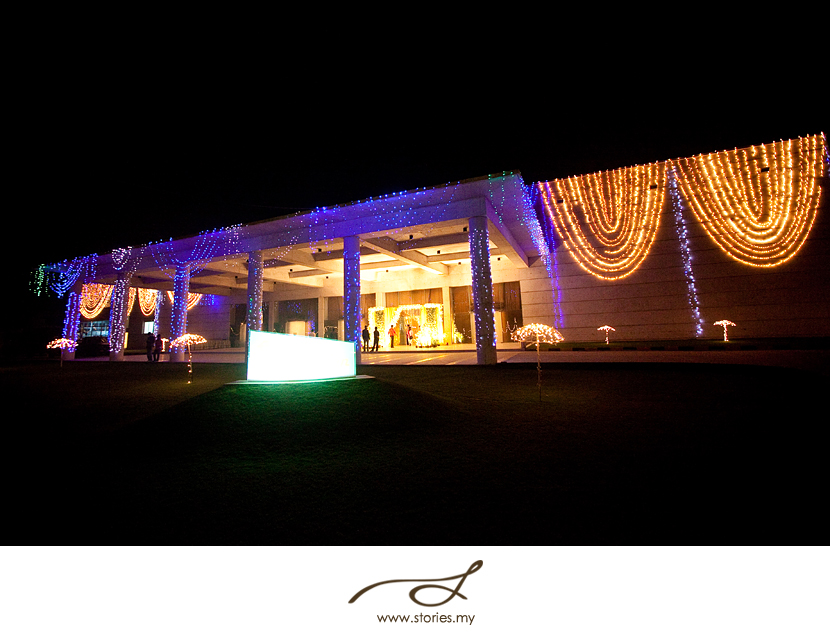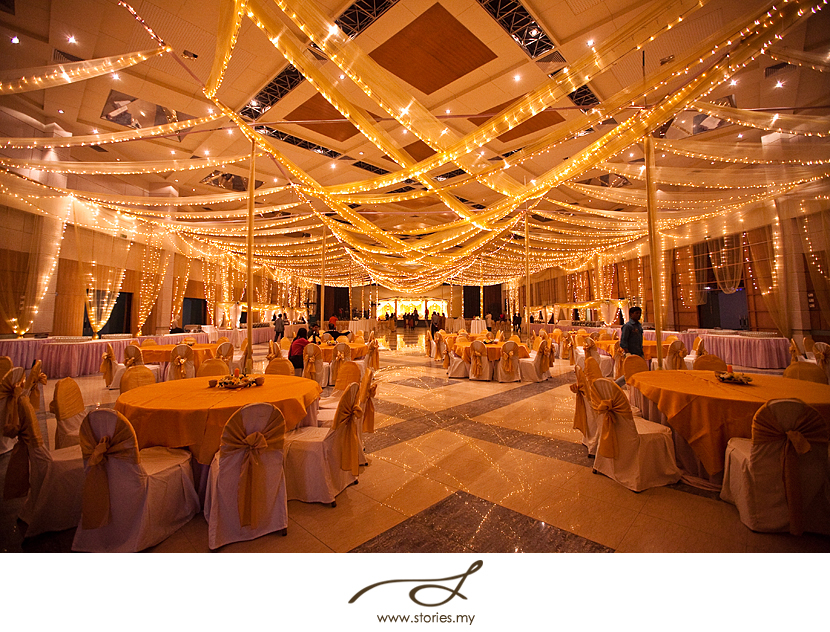 Just a few of the many gifts Nabil received.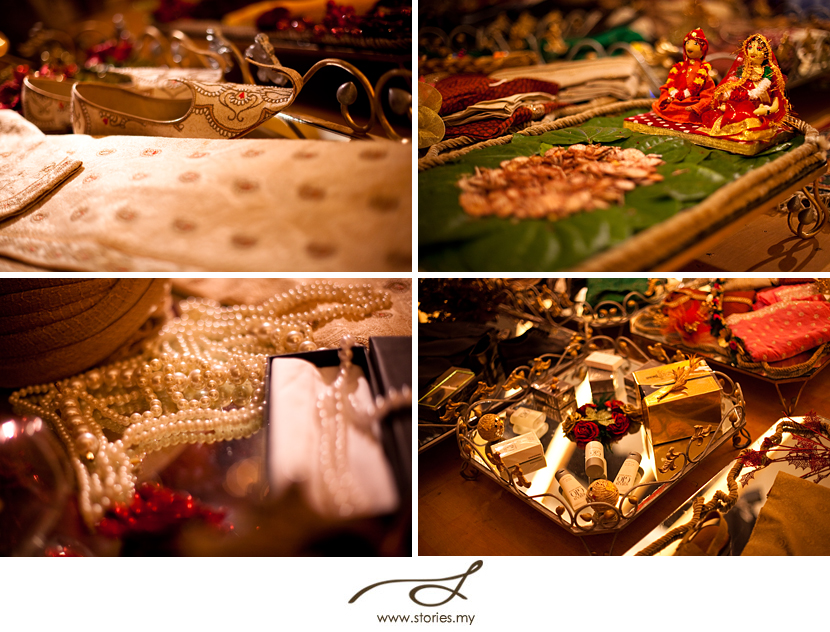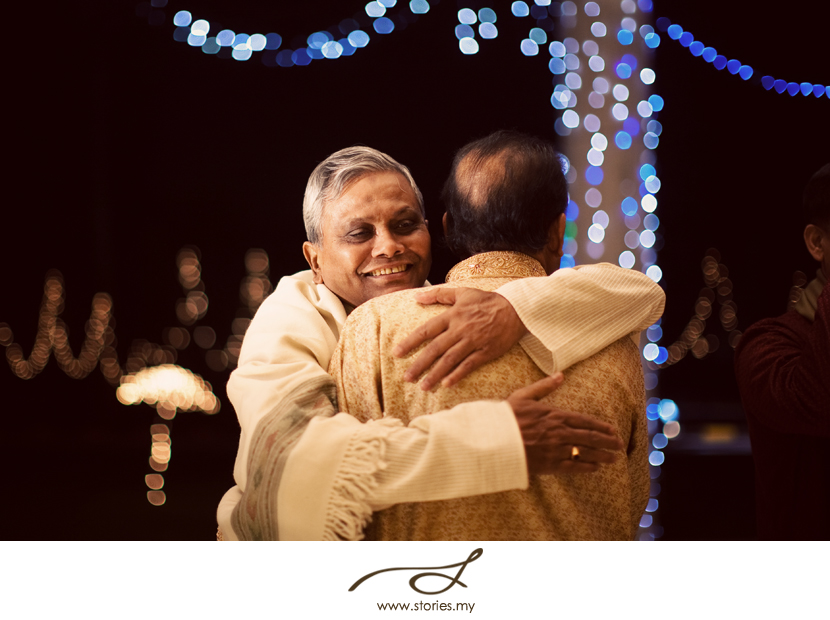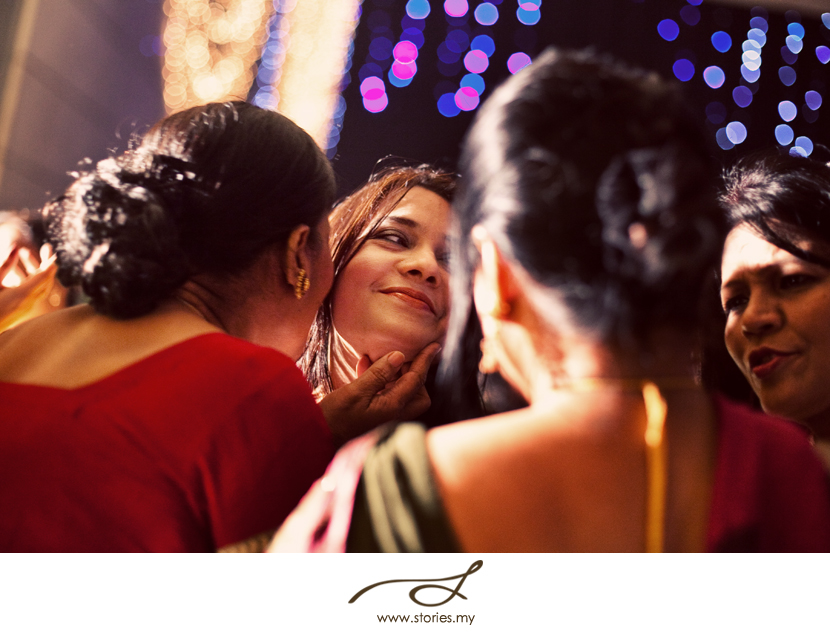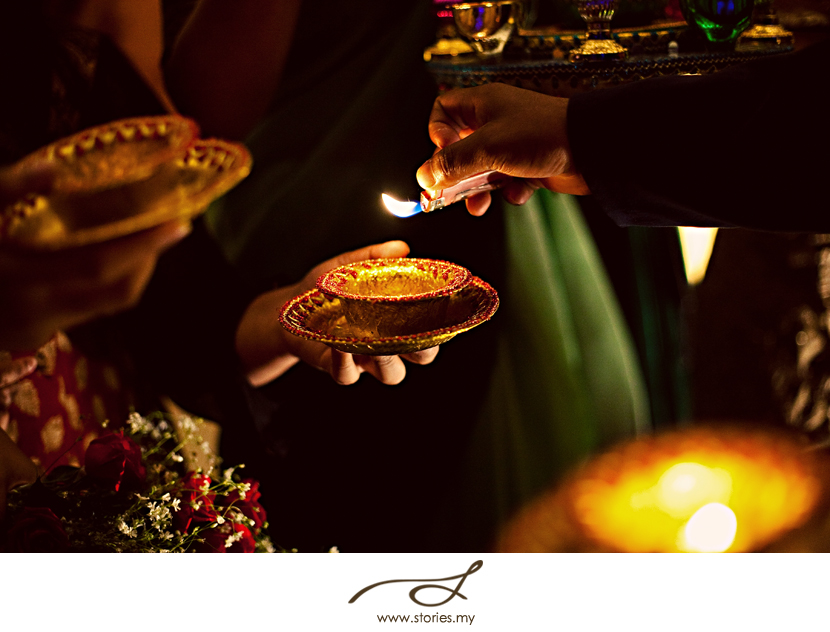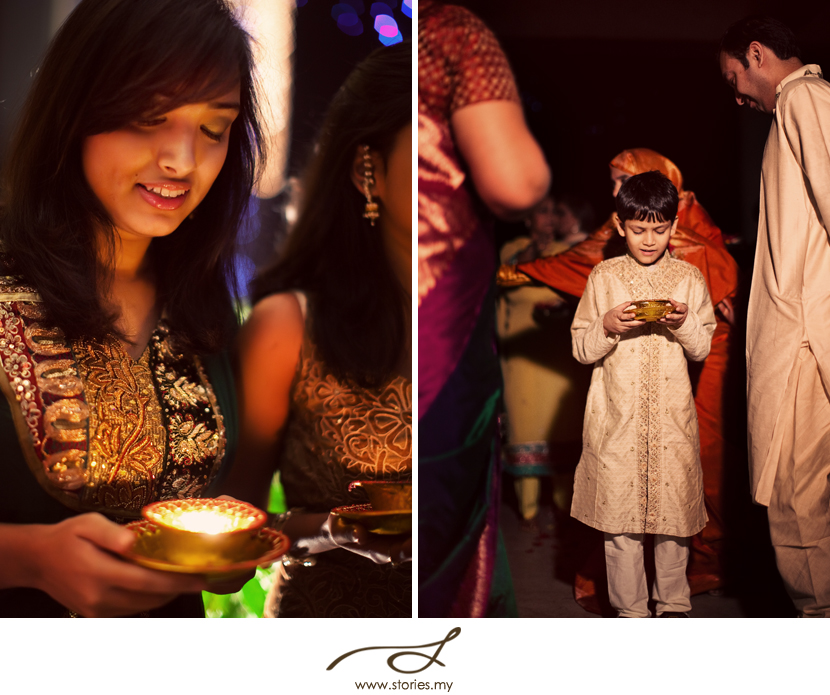 Music and dancing accompanied Nabil's arrival.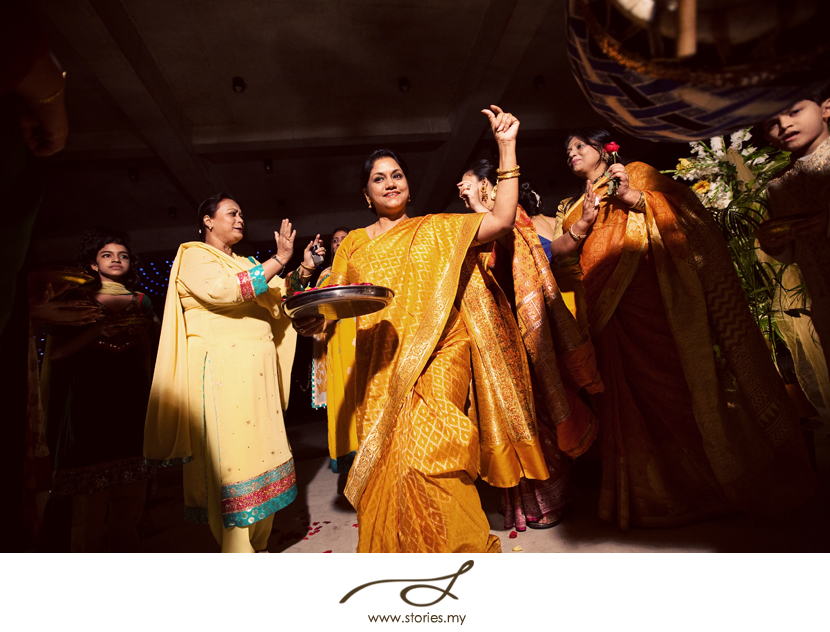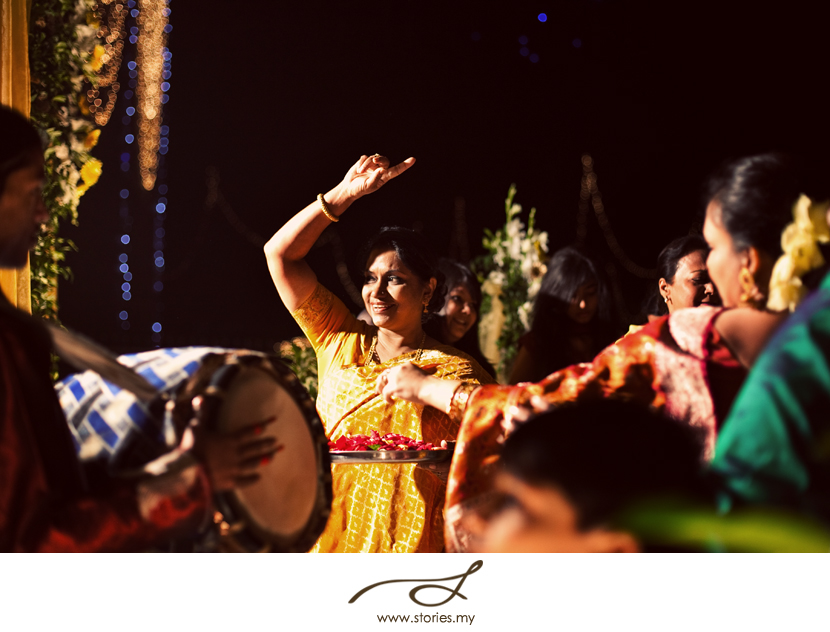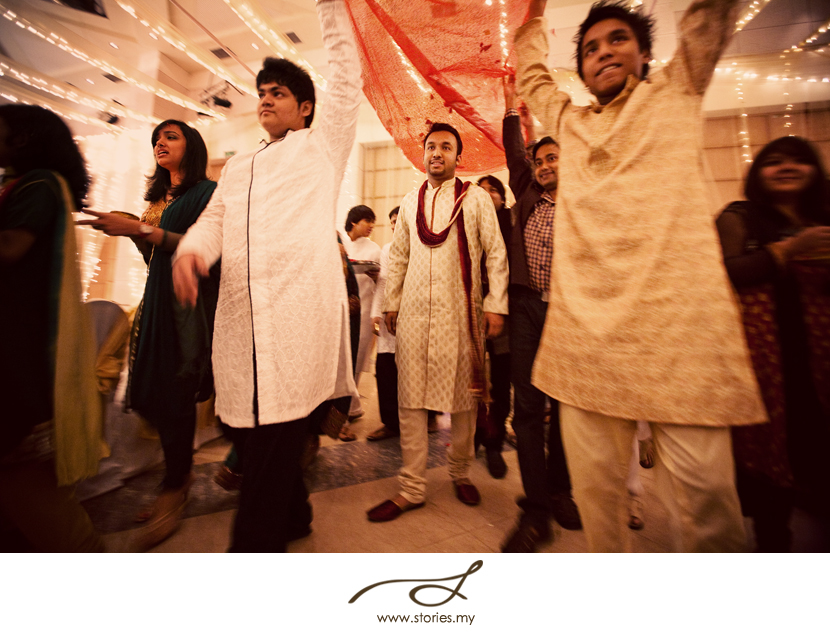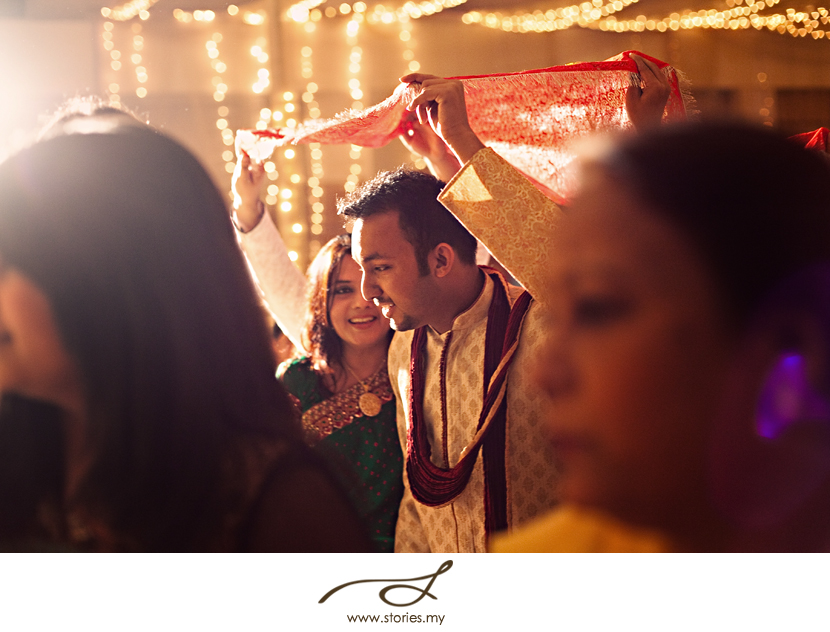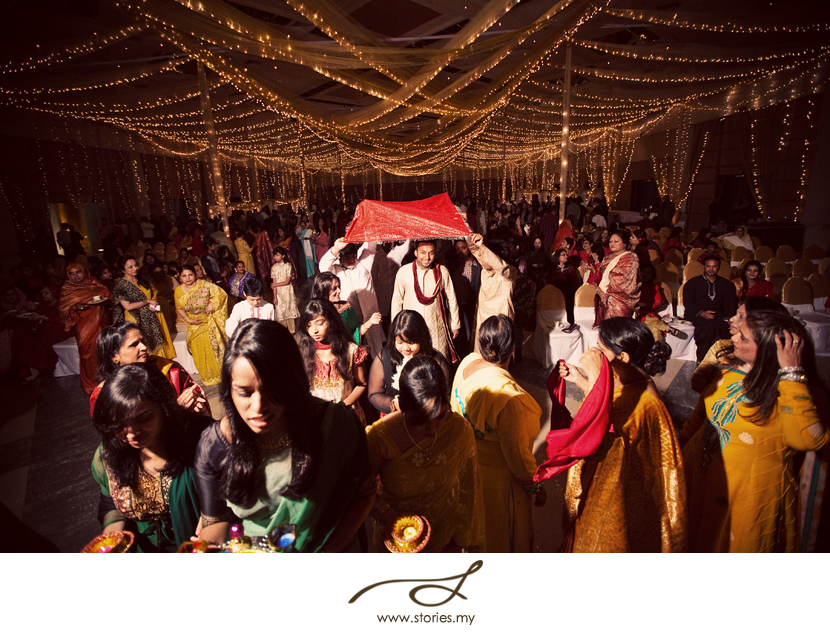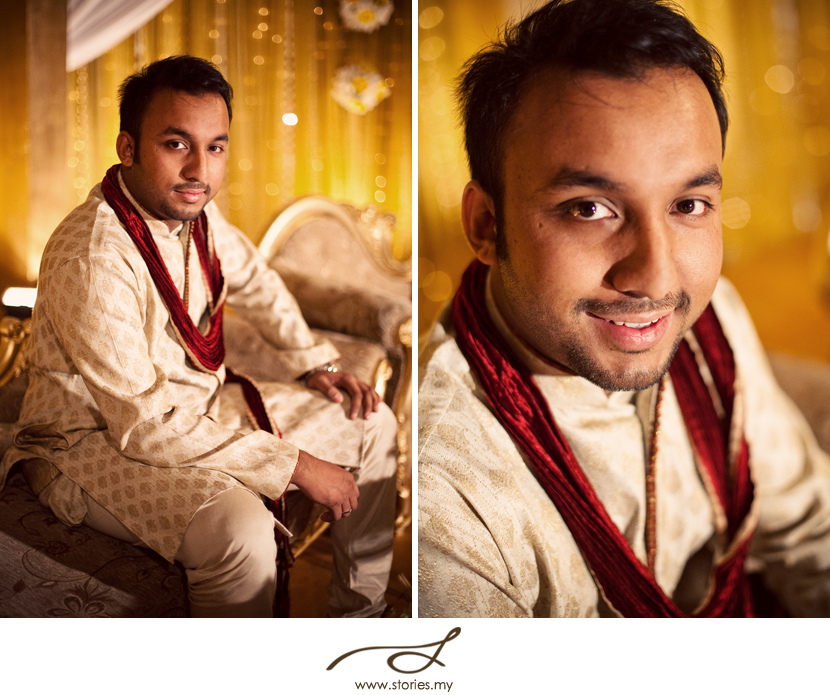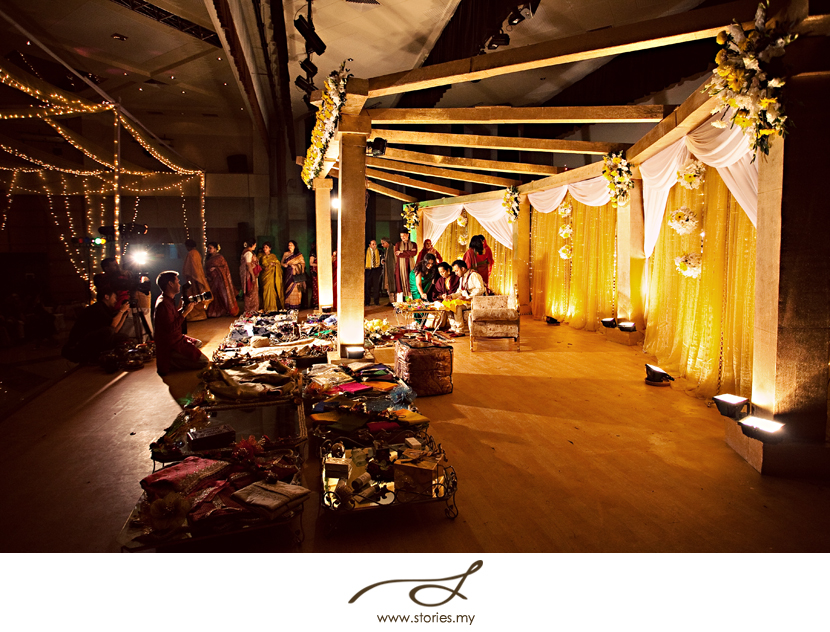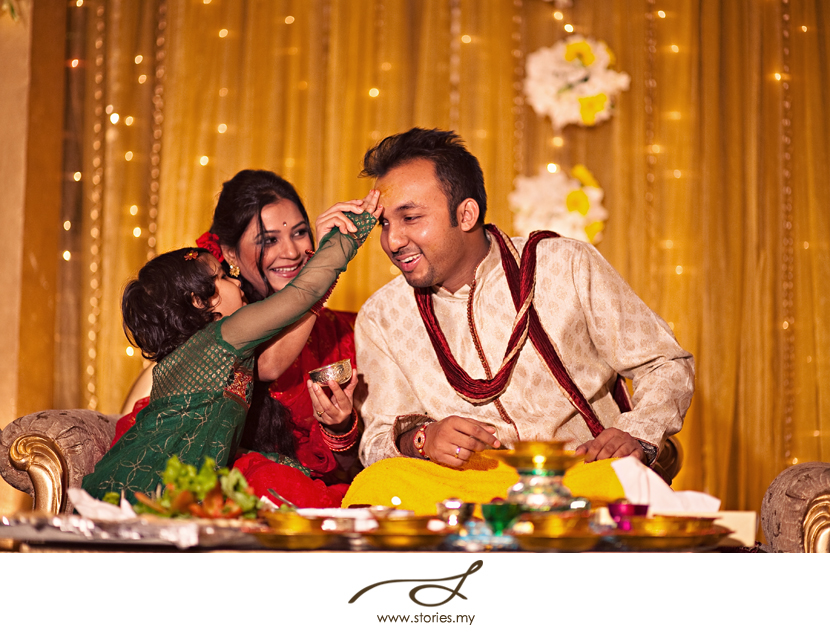 Just love the way so many things are happening in this candid shot below.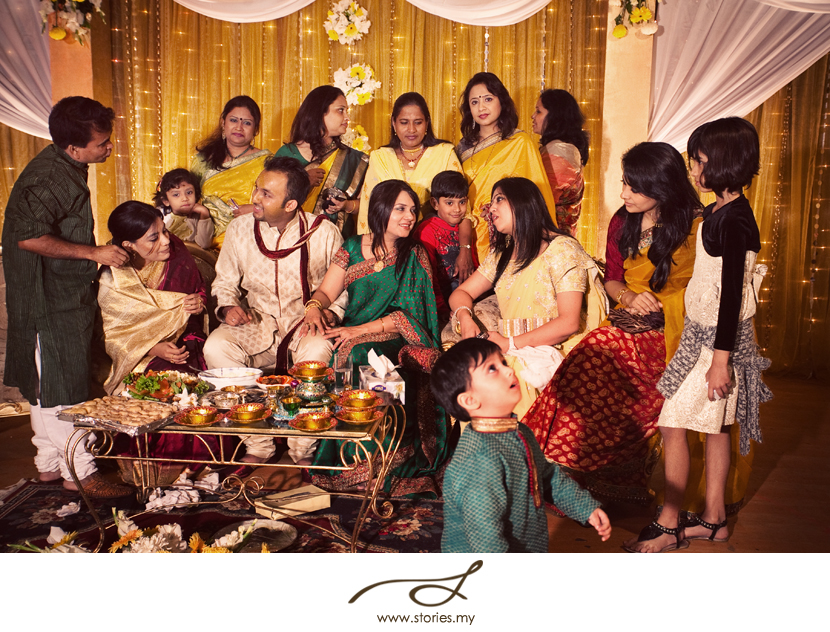 This little girl is so amusing too. She caught our attention immediately!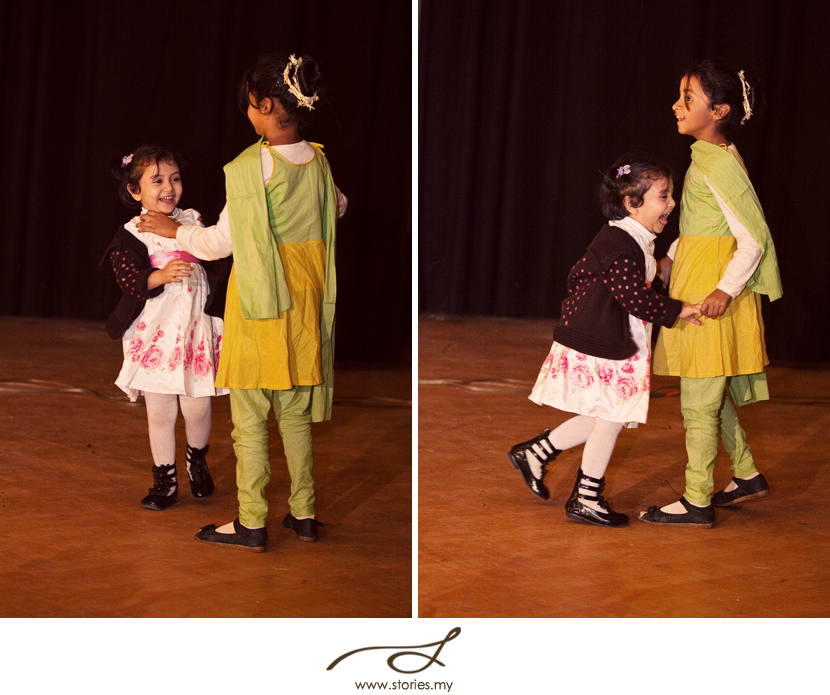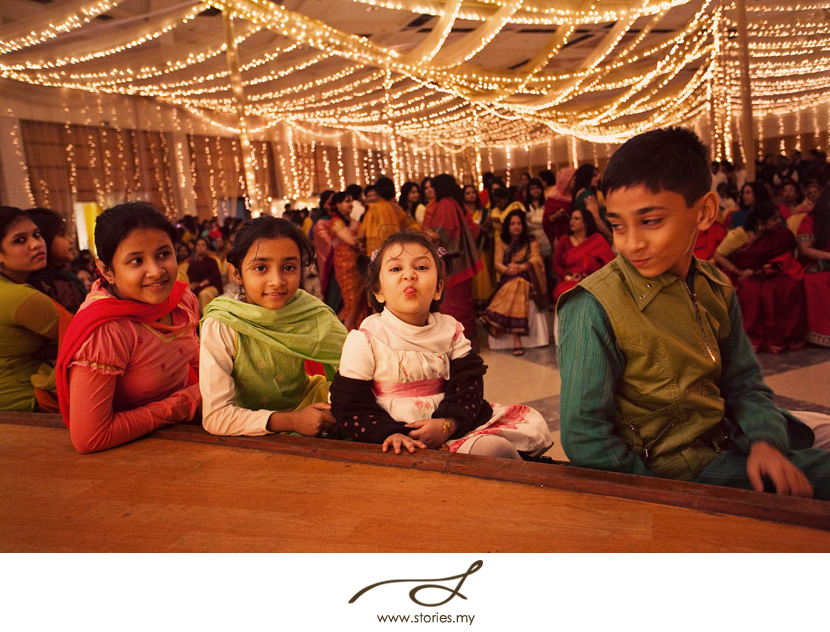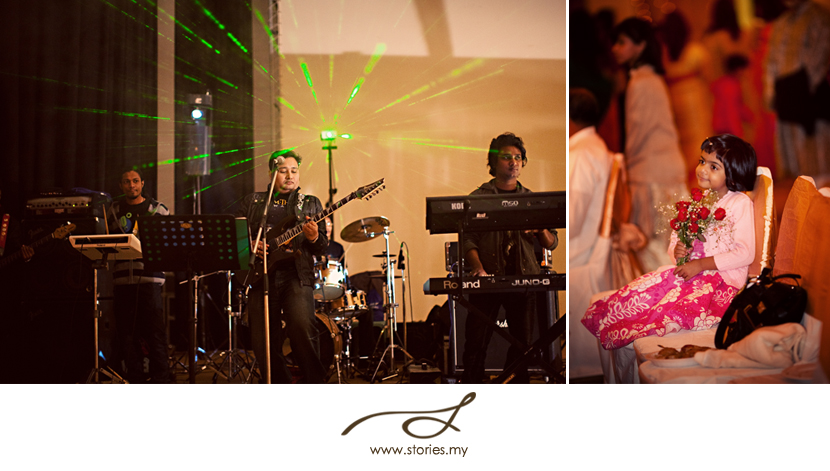 The little and big drummer boy.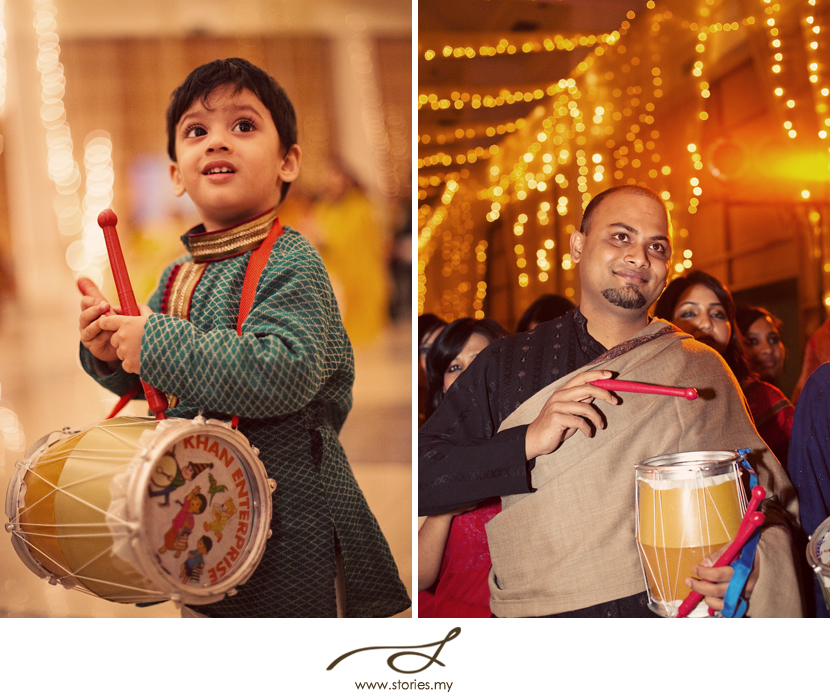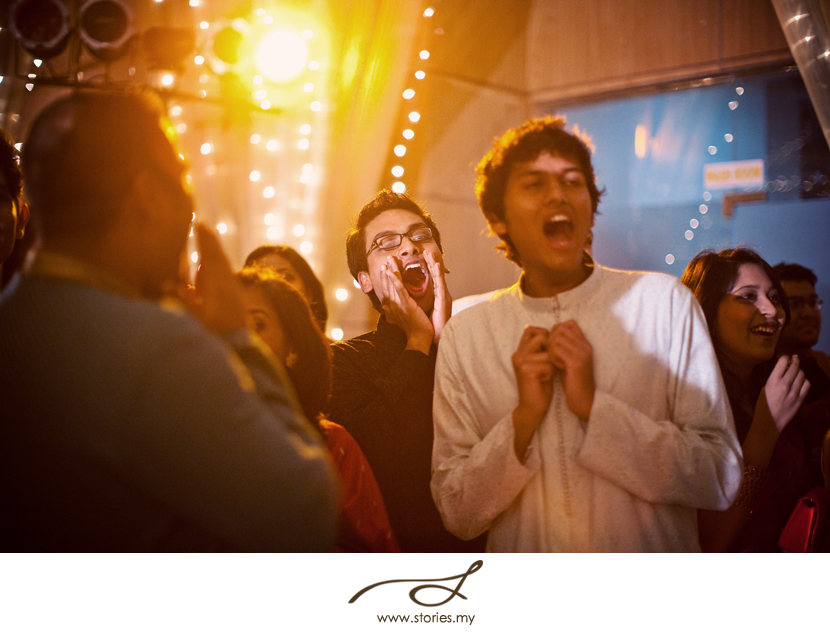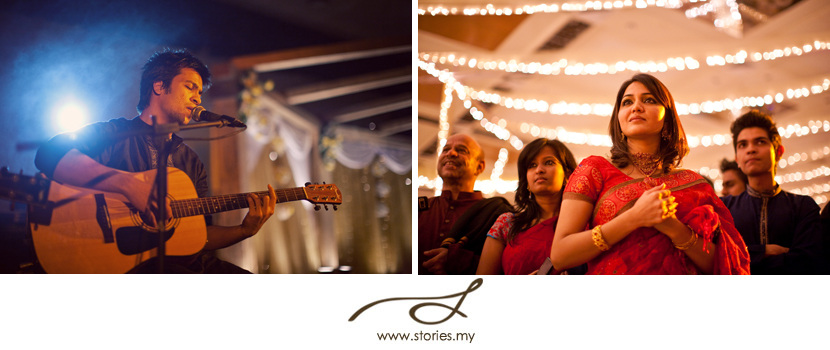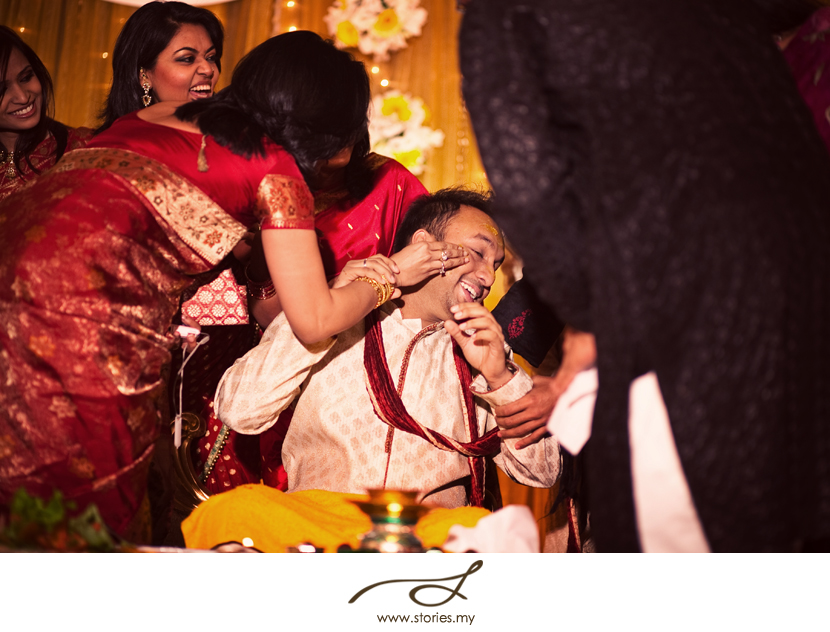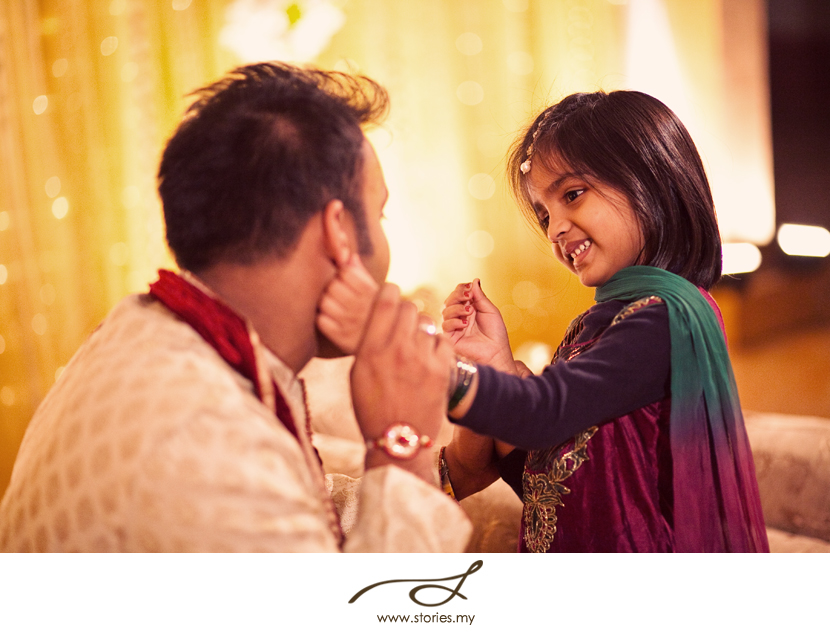 If you are interested in Maisha's holudh images, click on this link to view it!