Photographers: Mark & Andrew
Bride's Wedding Outfit:  Ritu Kumar
Make Up: Lopa, Farzana Shakil and Dreams
Location: Shenakunjo, Dhaka, Bangladesh
They've been childhood sweethearts since the 5th grade. Nabil used to walk past Maisha's class just to look at her. She knew. Whenever he came by, she would glance his way. Phone conversations after phone conversations led to the start of a deep friendship. A friendship that lasted through the years. Their love blossomed which eventually led to a surprise midnight proposal to Maisha at the Bashundhara lakeside. Nabil presented her a carton full of love letters, gifts and memoirs from their childhood. It's like a fairy tale come true.
And on the 8th of January 2011, Nabil and Maisha sealed their love for each other in a grand wedding ceremony.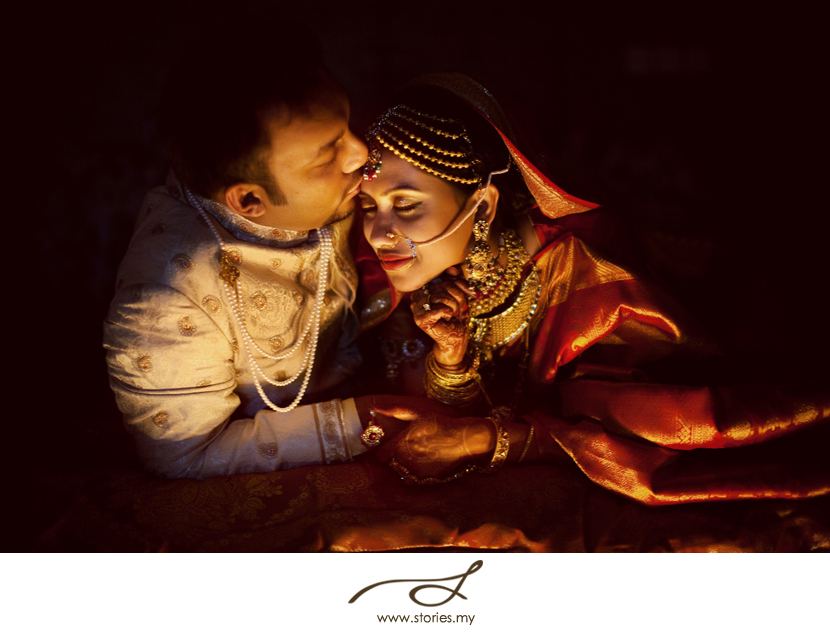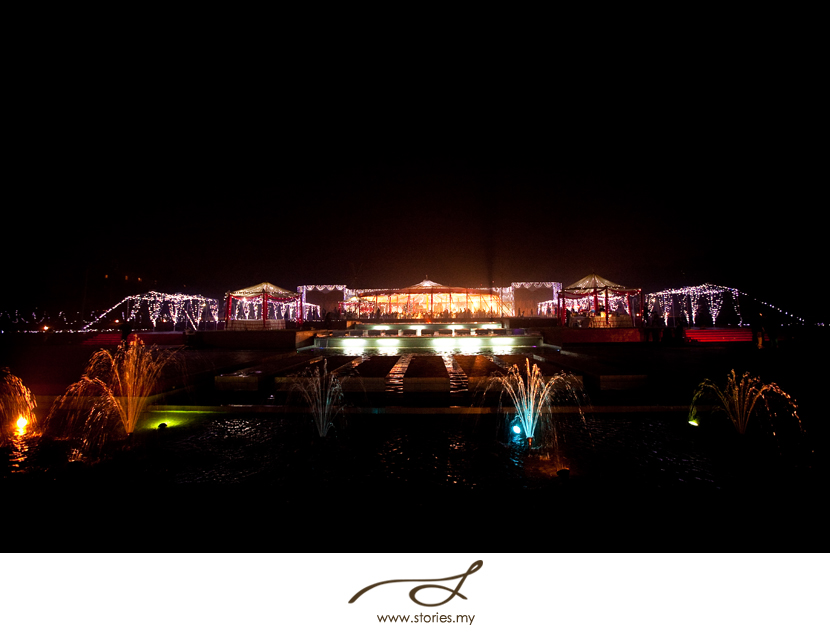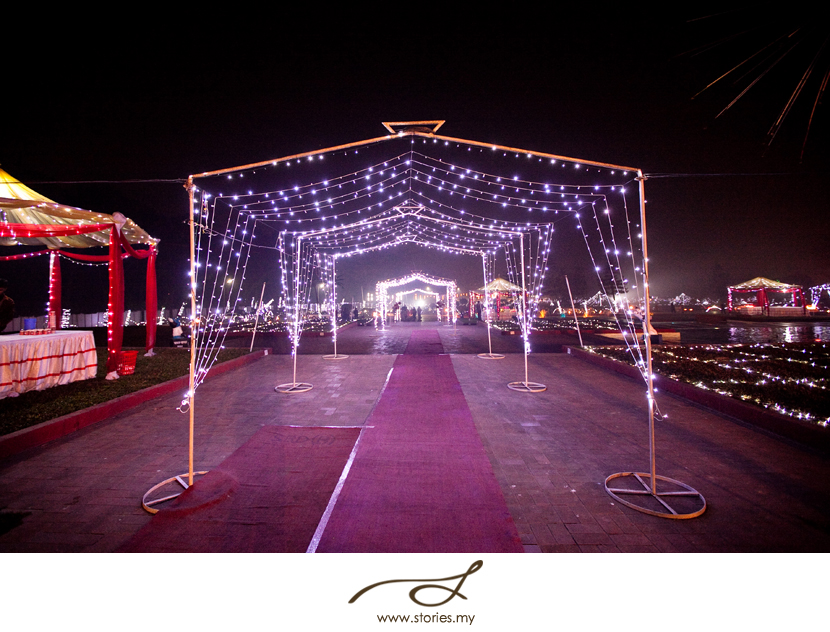 Here's Mark's perspective of the events that unfolded that day…
Now a typical wedding day usually consists of just a day of fun and celebrations but when it comes to Nabil and Maisha, the two of them really know how to party! As you would already have seen from the previous posts, Nabil and Maisha spent countless hours preparing for their big day. The venue was laid out with beautiful fairy lights, the weather was fantastic, tents were set up to house the hundreds of people who came to join in the festivities and the food smelt absolutely delicious!
Such is a grand wedding here where the couple marched in with a full on marching band with two horsemen to announce their grand arrival. The hall was packed with friends, relatives, business partners and the whos who of Bangladesh. Believe me, even the President of Bangladesh attended the wedding! Decked in beautiful red cloth, everyone had a fantastic time greeting both Nabil and Maisha on stage as well as partying on the floor and just having fun eating and chit chatting with everyone.
Here are some of the photos that we captured throughout the night.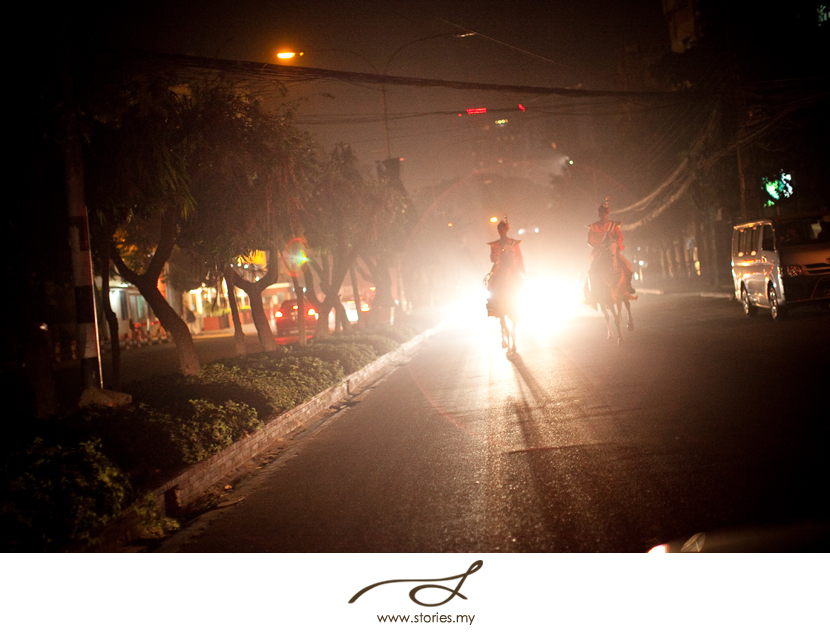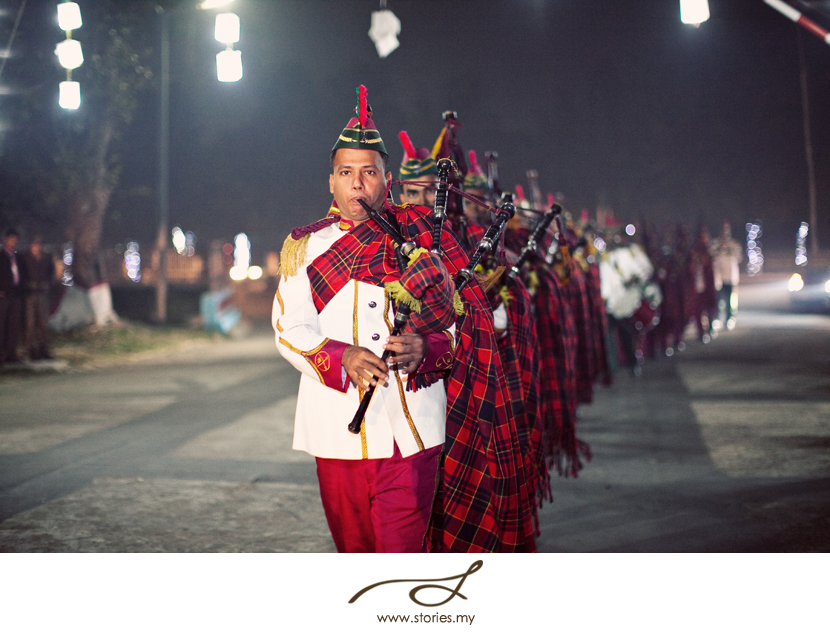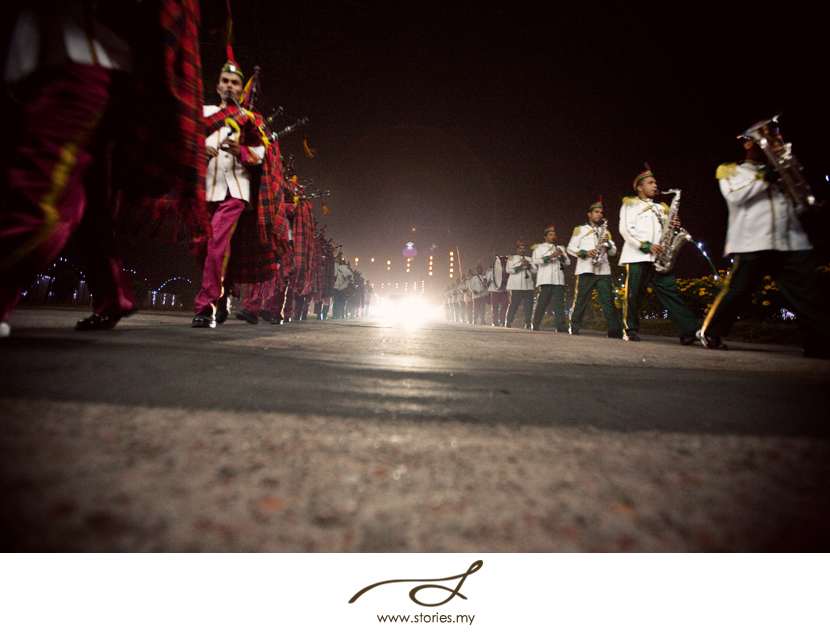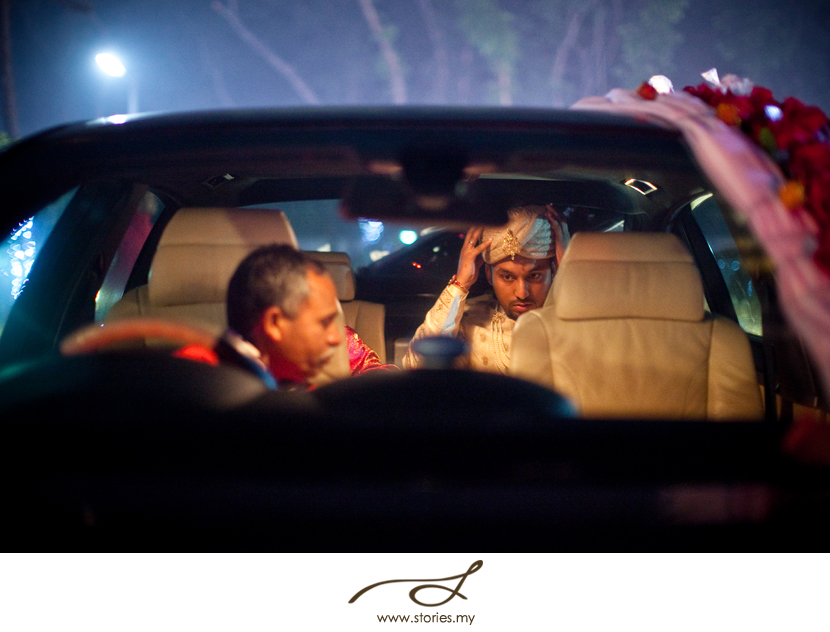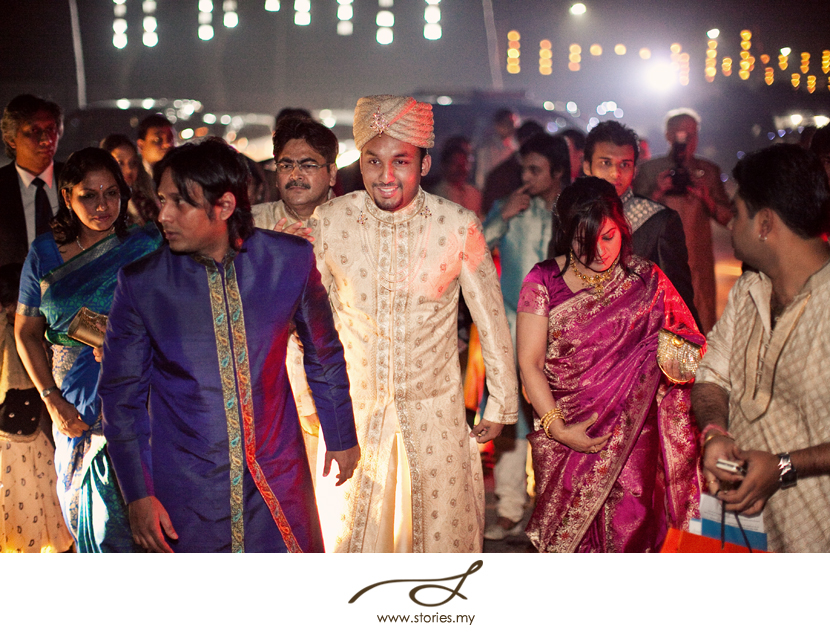 The event was held at the Army Golf Club in Dhaka. The whole place was decorated so beautifully. Can you spot the canon that is covered with fairy lights?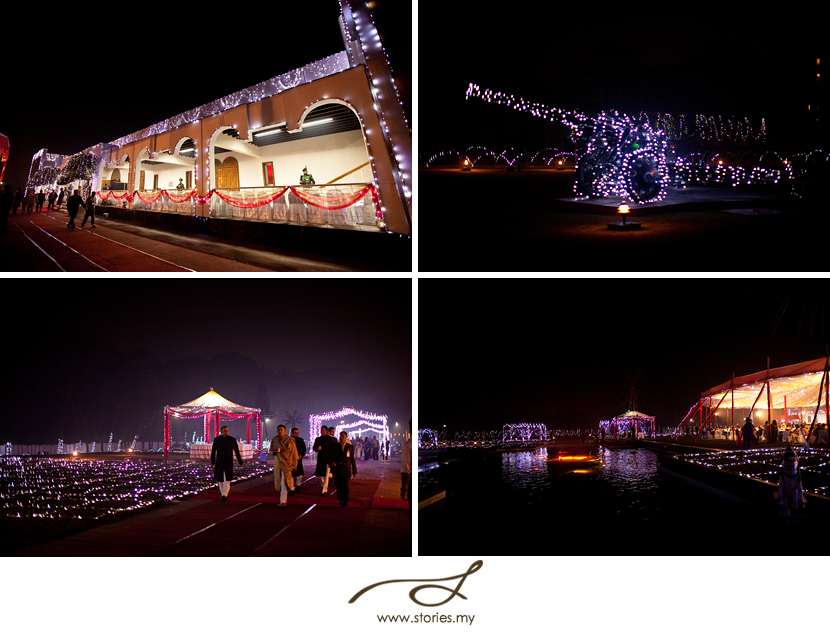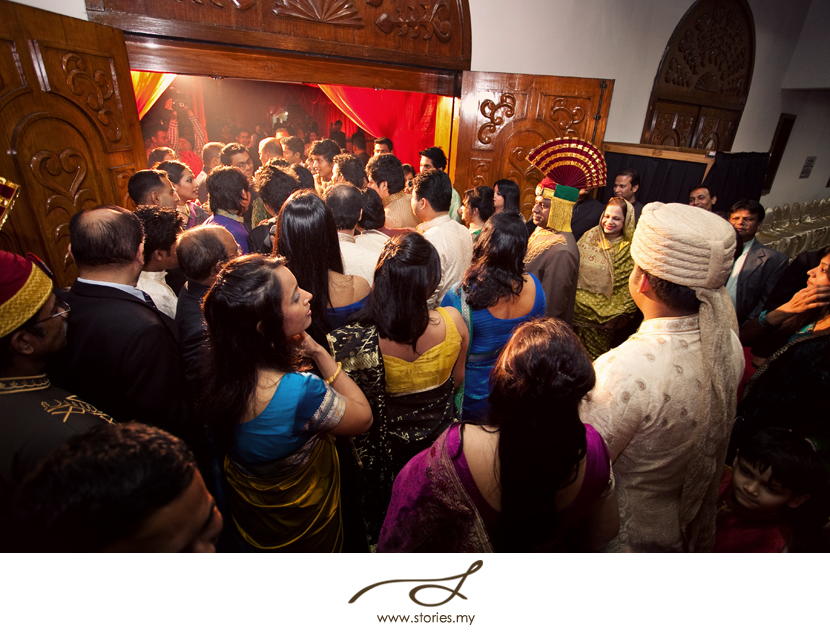 Part of the tradition requires a negotiation between the two parties, where money is exchanged in a little chest.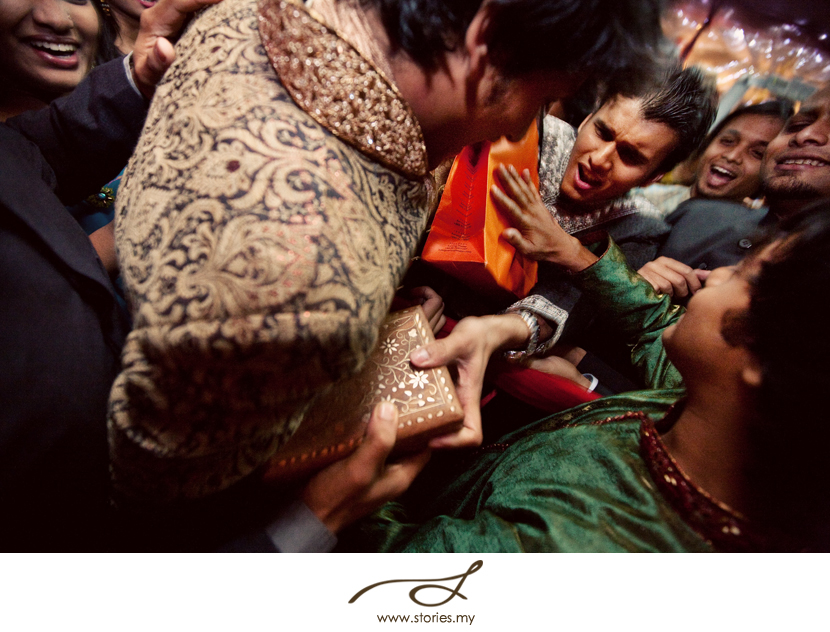 Maisha patiently awaits her grand entrance on the palki.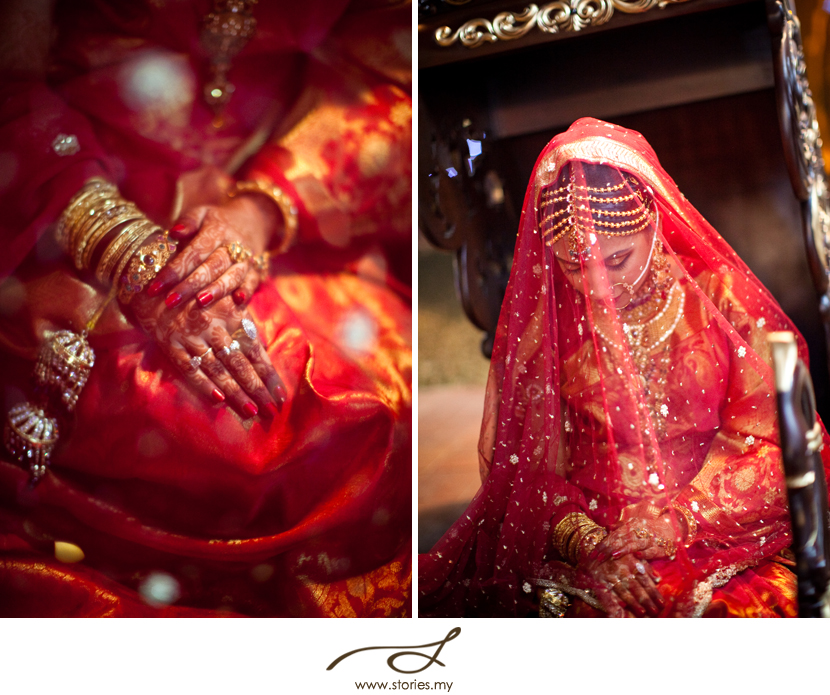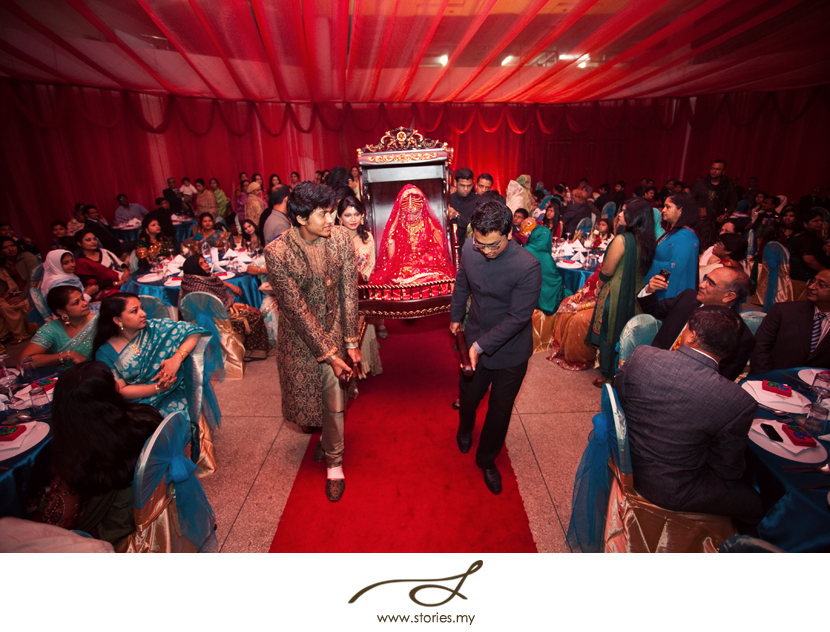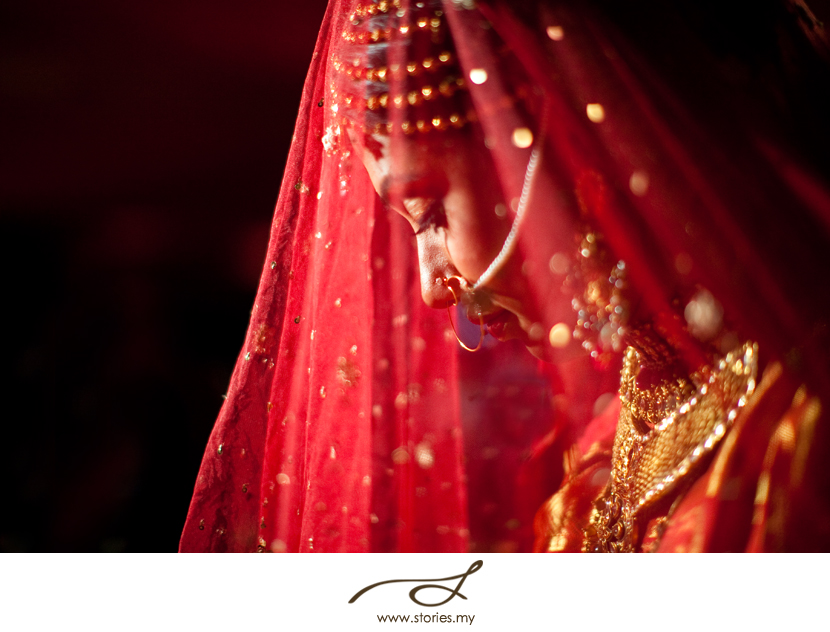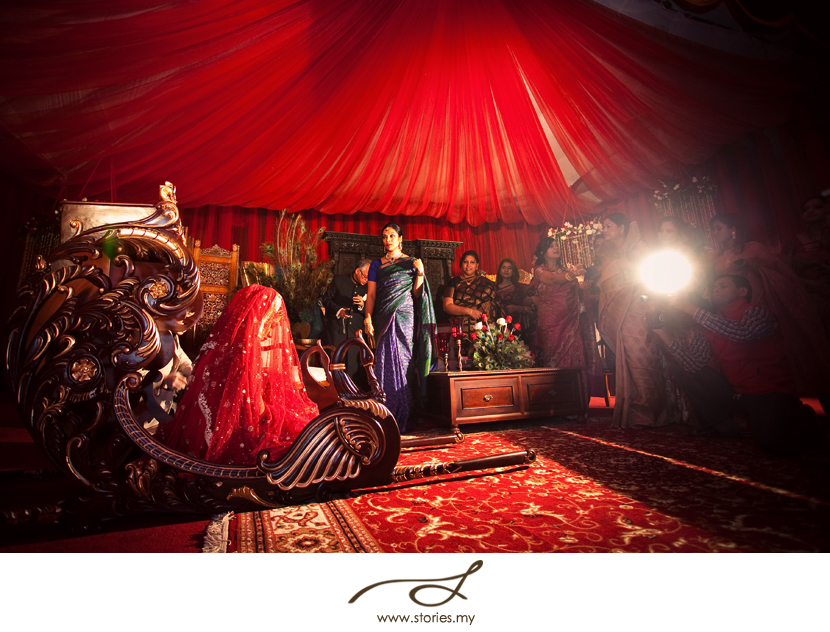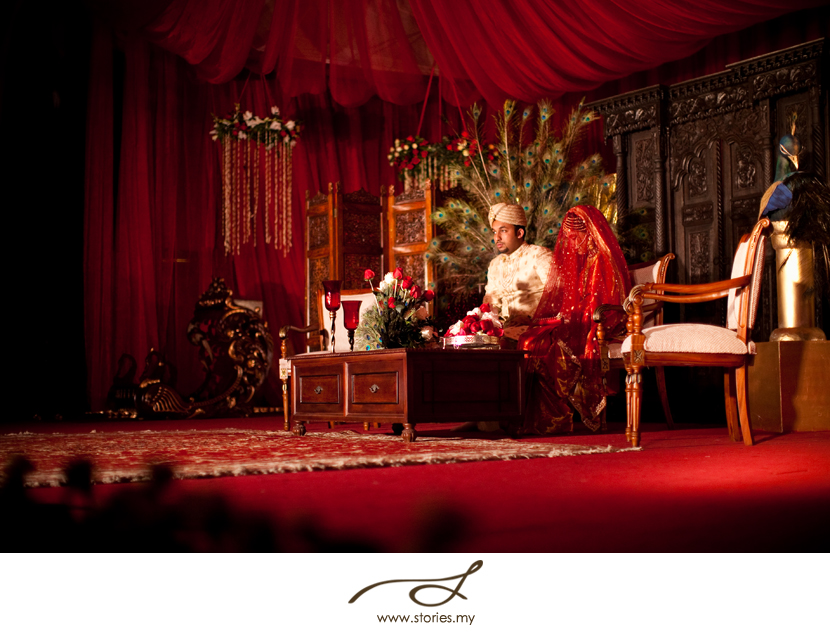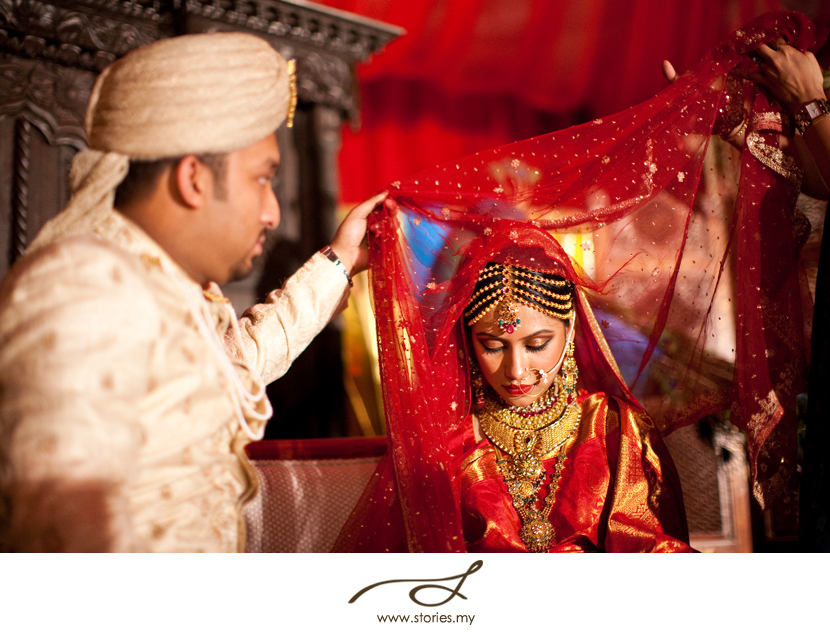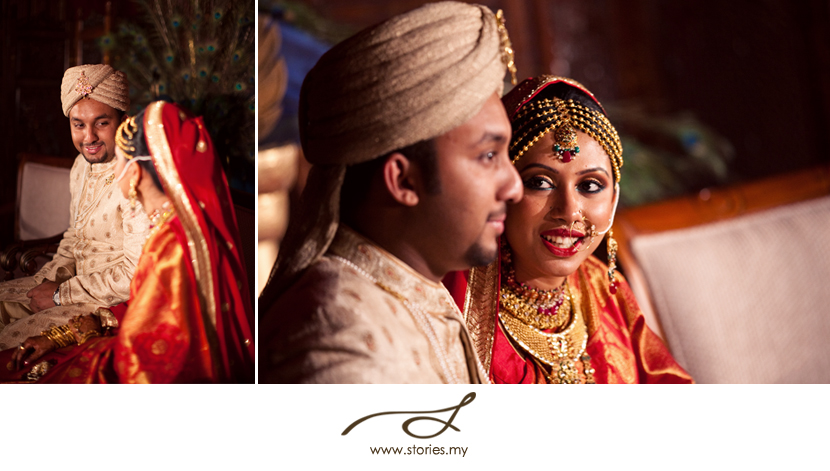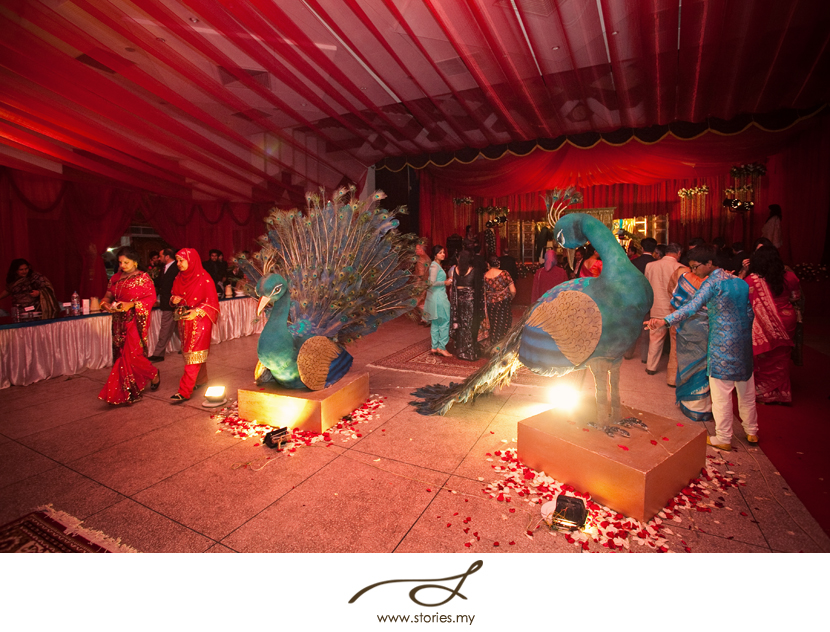 The President of Bangladesh at their wedding.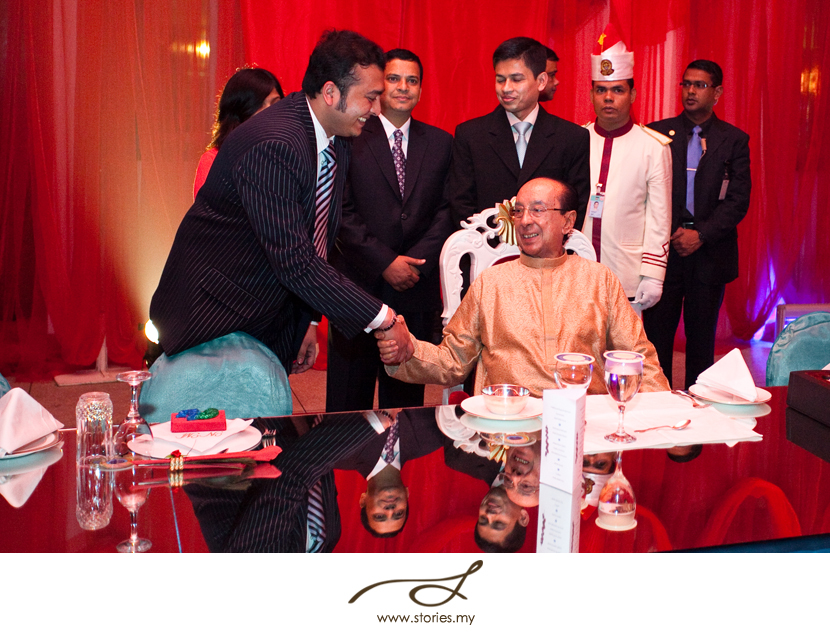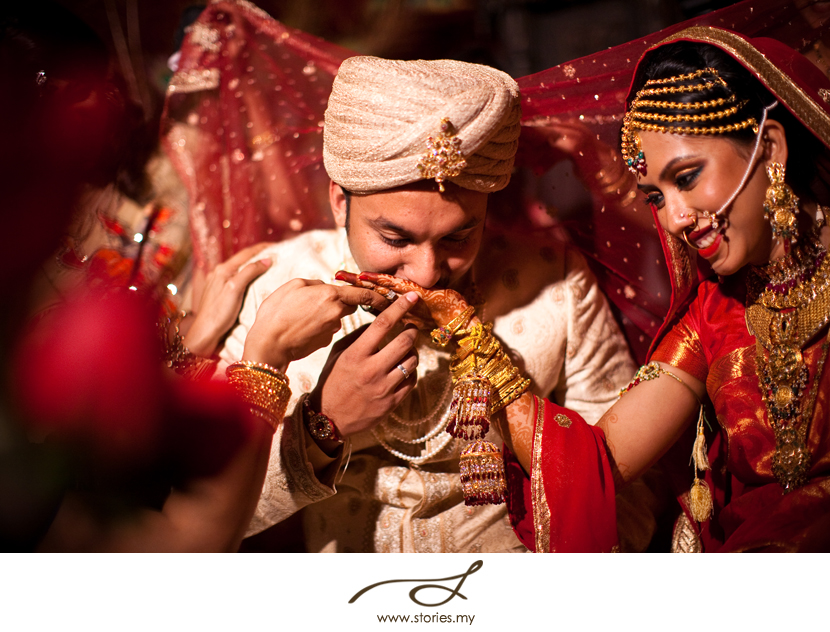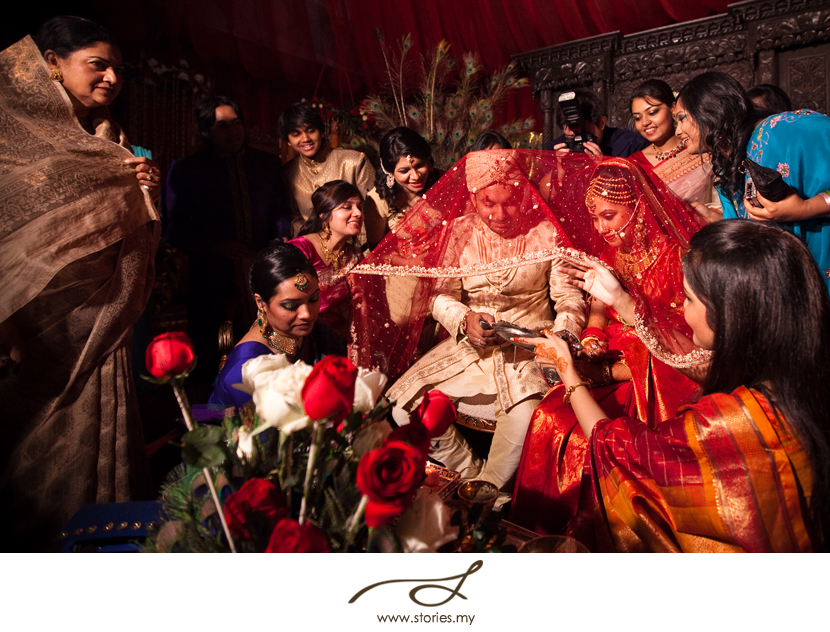 A mirror is presented to the bride and groom during the wedding. Traditionally, this would be the first time the couple lay eyes on each other through the mirror.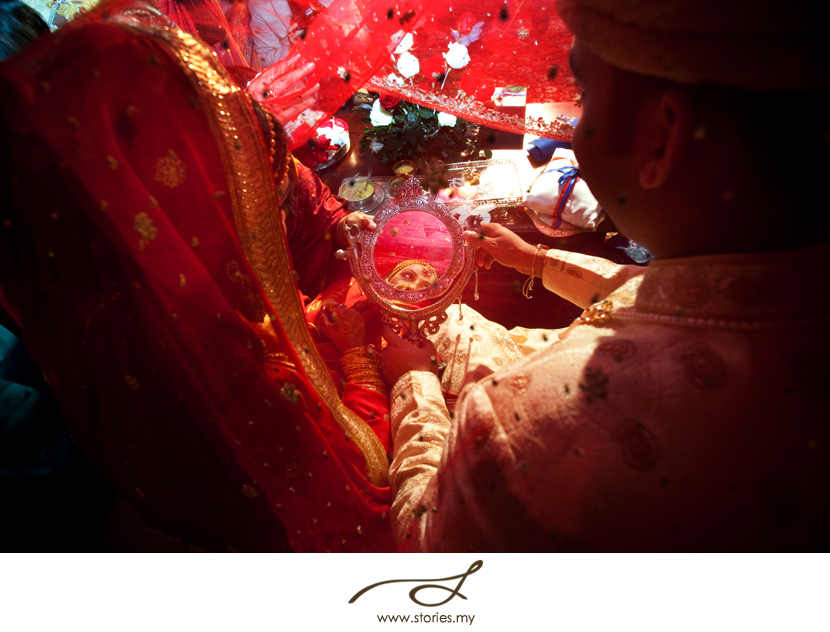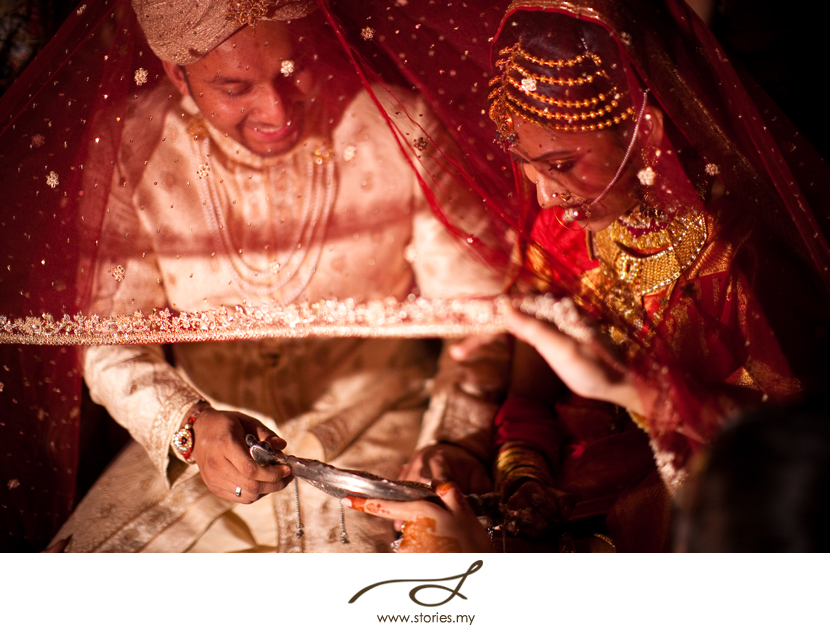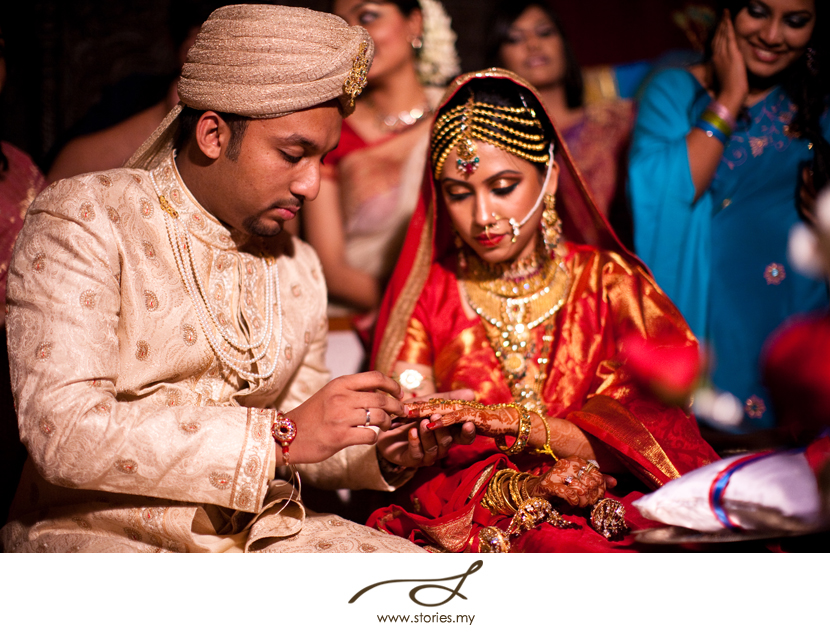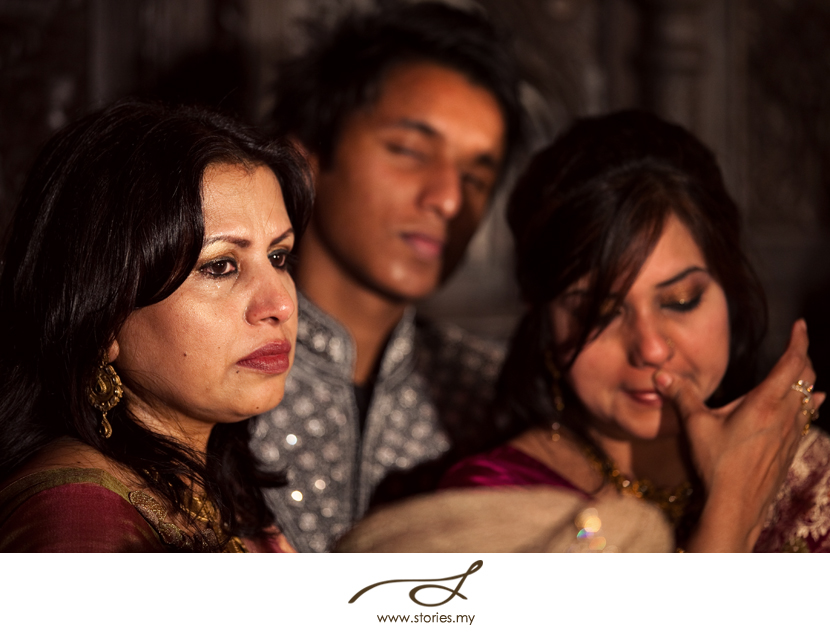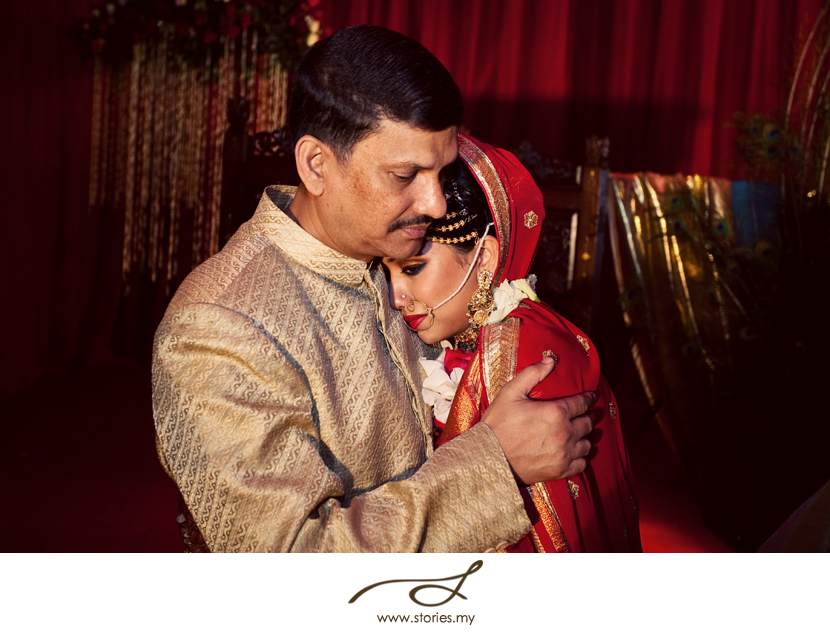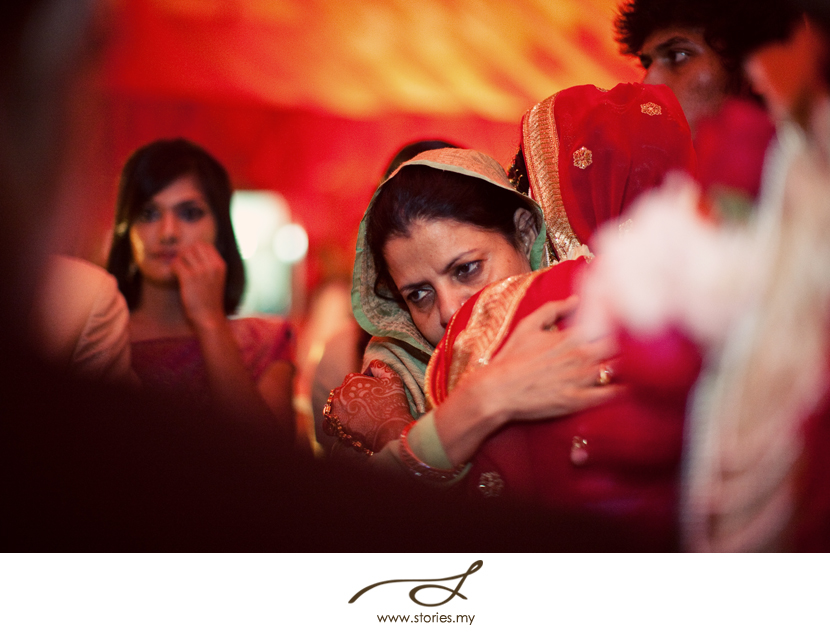 After the wedding ceremony ended, Nabil and Maisha traveled back to Nabil's home.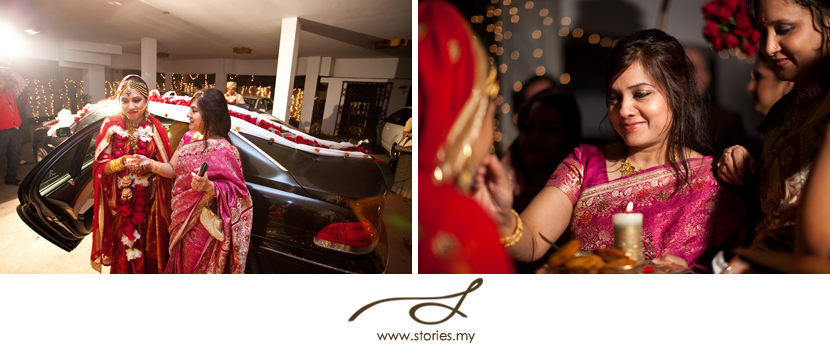 Stepping into her new home as bride…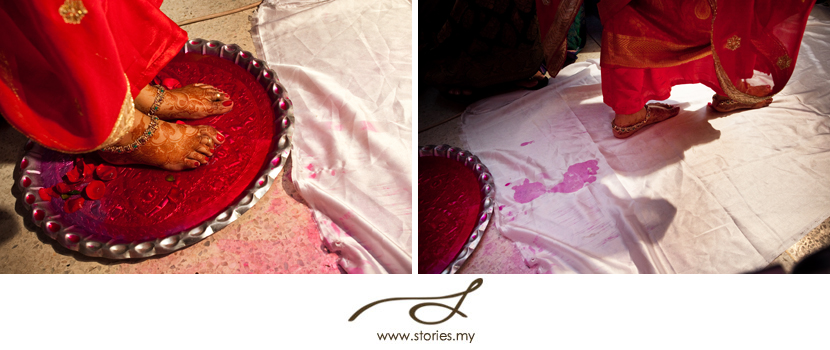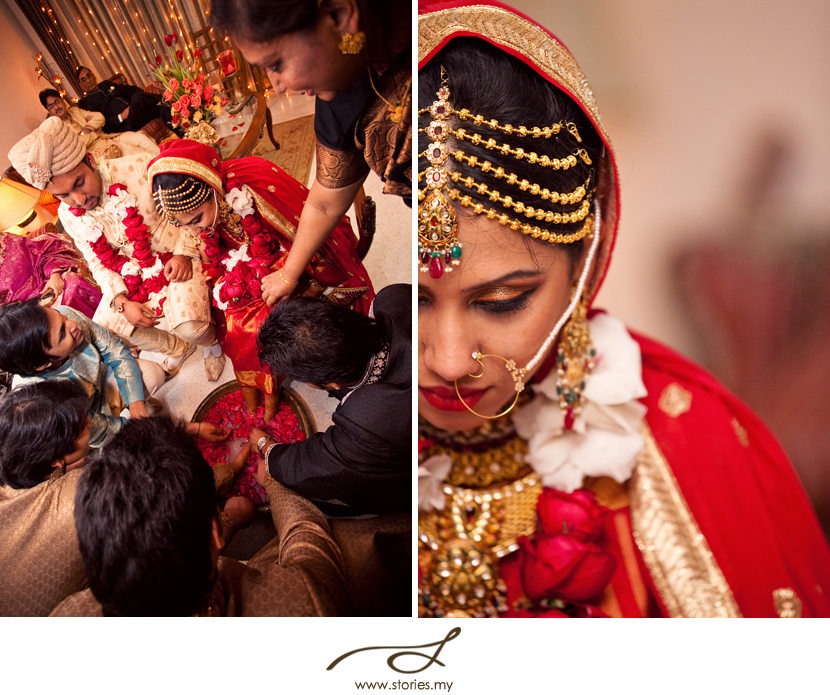 Nabil looks dashing!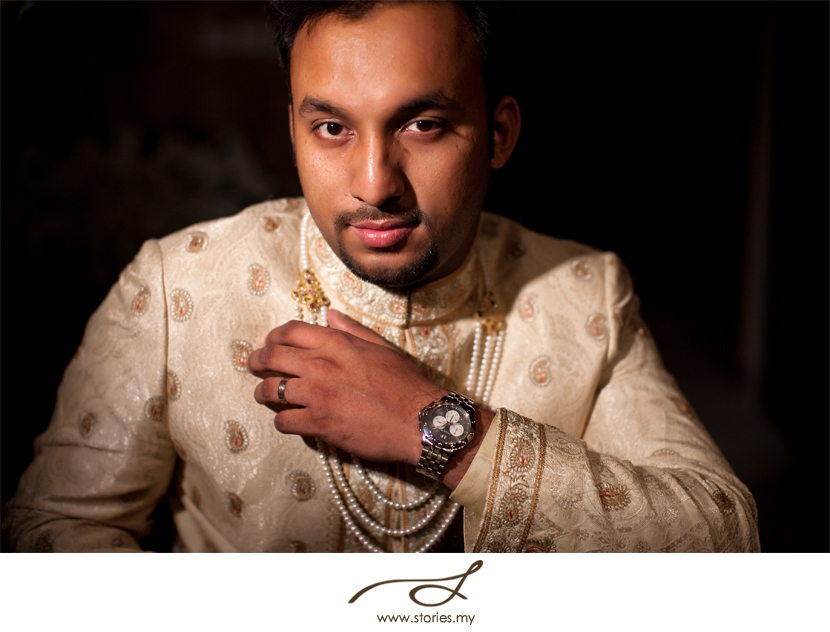 And Maisha stunning!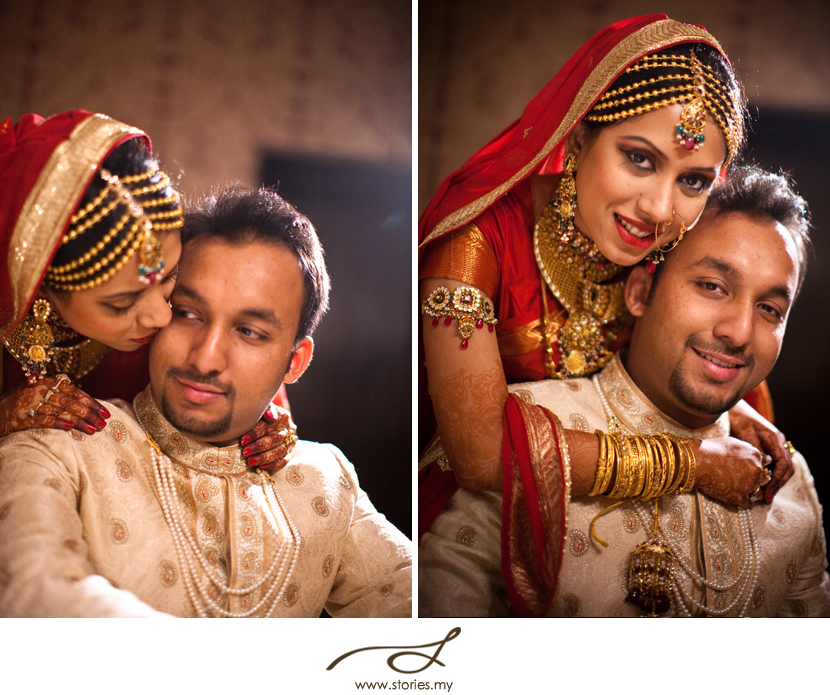 There's just so many details and images we wish we could share! We'll be uploading a slideshow of the entire wedding highlights soon. Congratulations Nabil and Maisha!