It's been 11 years since I graduated and left Australia. Brisbane holds many fond memories for me… 3 years is a considerable amount of time to spend in a country. Today, I landed in Coolangatta airport and traveled by train to Brisbane city. Proudly, I showed Alex where one place relates to another, where my university was, and related stories about how I used to travel around by bus and car, and even driving to Sydney and back from Brisbane in my old 1985 Honda Civic. Yup, my friends and I made it without the car breaking down.
Seeing my old room in my uncle's home where I used to stay for 3 years made me a little sentimental. It's funny, I think I recognize the 3 plastic gerberas that are sitting in a vase in that room. I am sure those were the flowers I left behind 11 years ago. Gerberas were my favourite flower then.
After our first meal in Australia (dim sum at a Chinese restaurant, haha!), we went to visit Jeta Gardens, a retirement and aged care resort that is based on eastern values and philosophies. My uncle sits on the board of directors and ever since we heard about it, we knew we wanted to visit the place.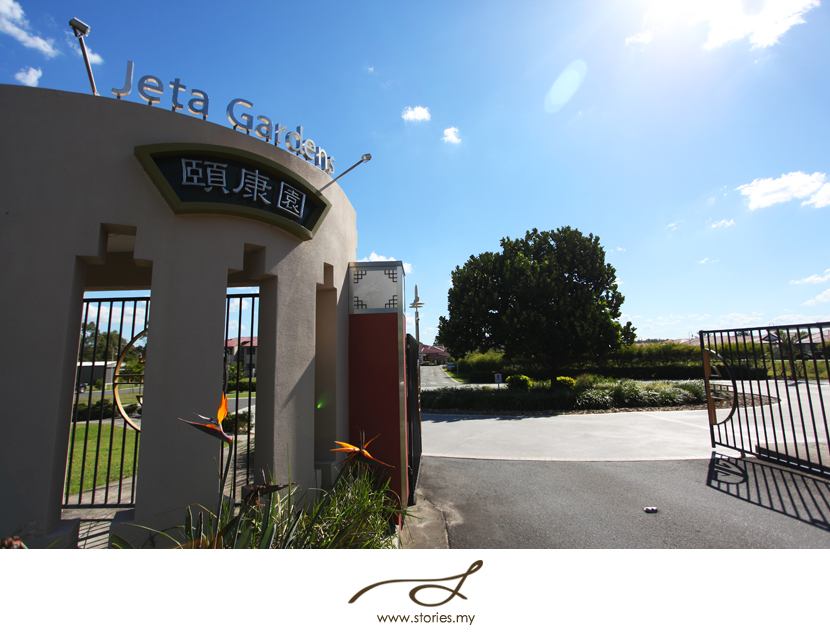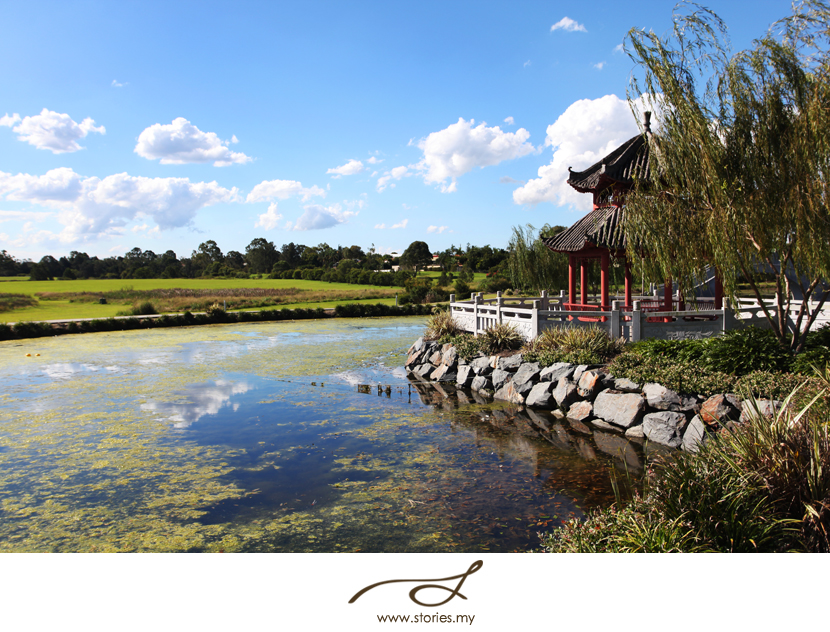 In Malaysia, if you talk about going to a retirement home, there is a stigma involved. Most people would feel guilty about 'abandoning' their parents at an old folks home. No one wants to be left behind at a place where they sit, stare at the 4 walls and await their 'time'. At Jeta Gardens, there is a completely different mindset. People who come here are at various stages of their life. They see this place as a resort, a place where their needs can be met, a place to socialize and make new friends, and to be independent. Some of the elderly who live here are really able-bodied. They can drive, are fit and full of life. Then there are those that need 24 hour care.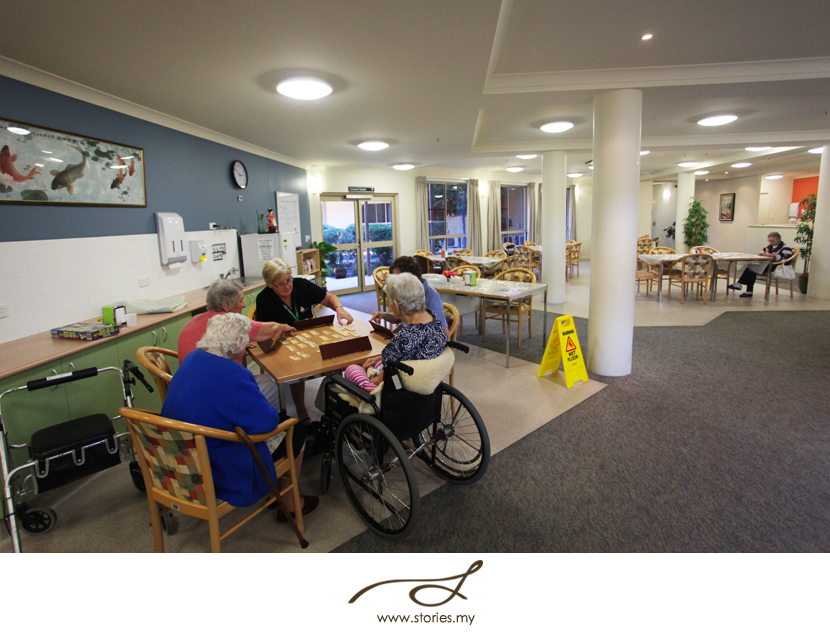 I was amazed as I toured Jeta Gardens with its founder, Mr Tan. His passion for the aged and desire to care for their welfare is just so inspiring. The facilities here are just amazing. Everything is thought through – from the design of the homes (with emergency buttons everywhere, nurses who are able to respond quickly, doors that are larger than normal so that beds can be wheeled out quickly during an emergency, tables that are specially designed so that wheelchairs can come closer to the table), to the activities that cater to their social needs (mahjong tables that are electronic, games that help with hand-eye coordination, shuttle service to the city for shopping trips)… all created for the needs of the elderly.
And look at the garden view they have! What an awesome sight.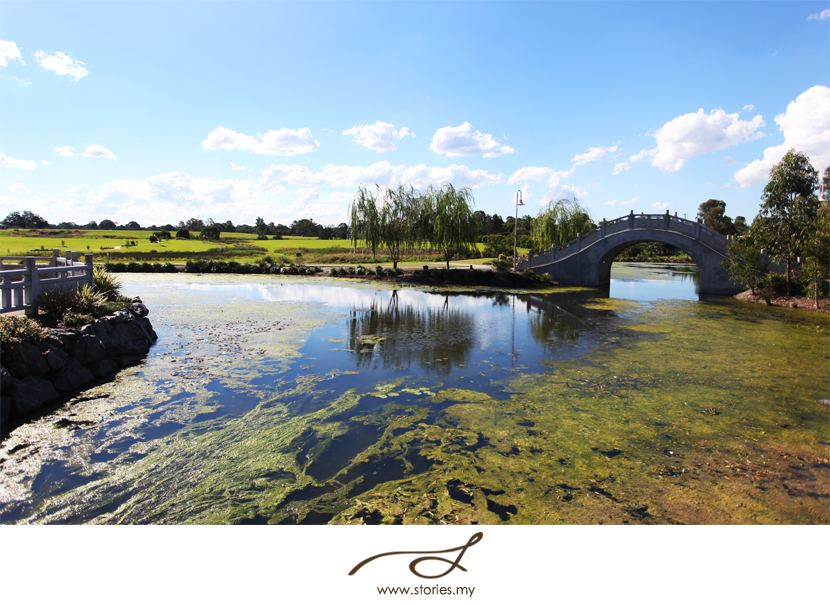 A little vegetable patch for those who want to do a bit of gardening. Notice that the levels are higher so that the elderly don't have to bend down and injure their backs. Also, the higher level helps those in wheelchairs – they can be part of the fun too!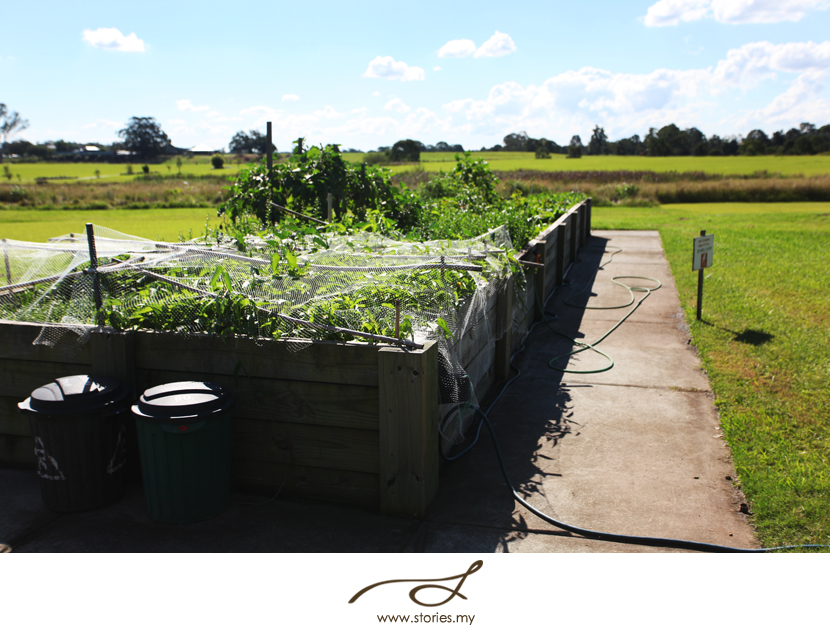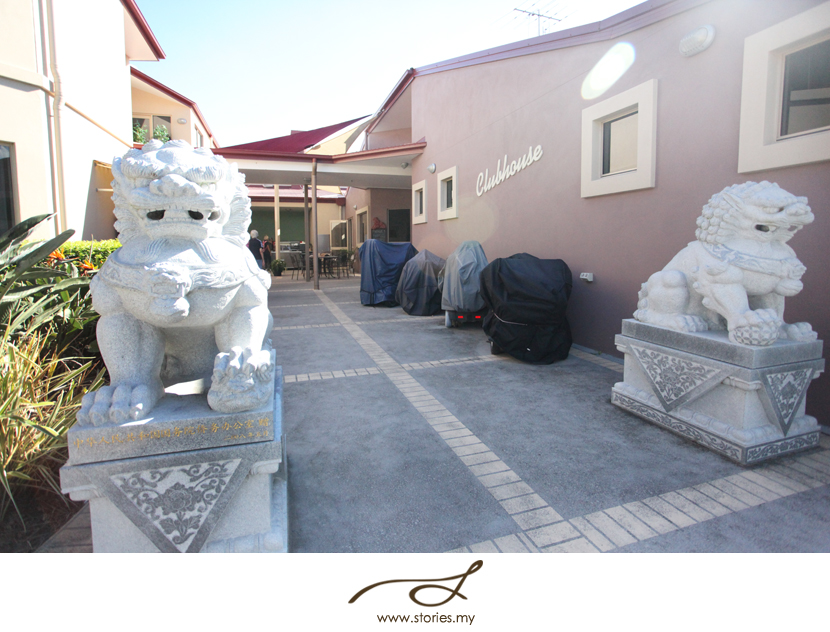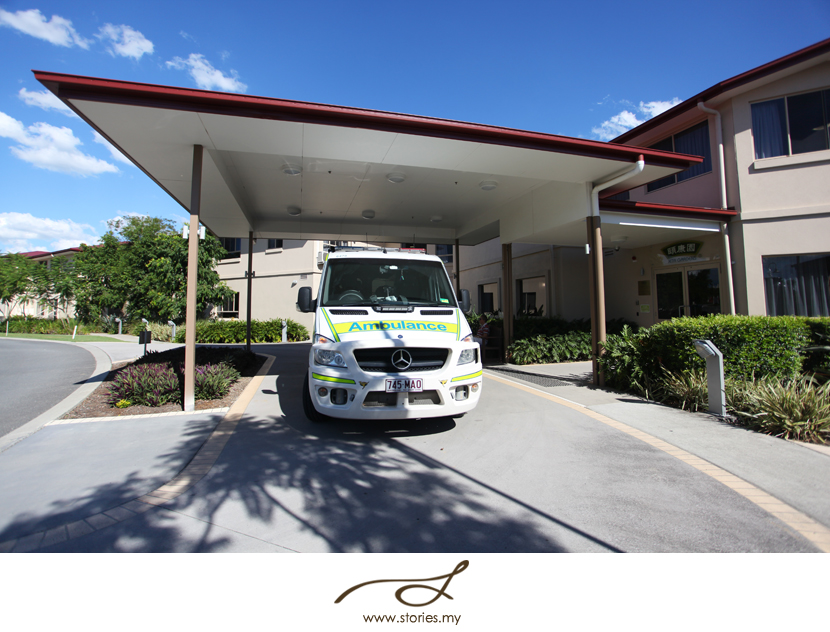 Some of the different types of accommodation available here.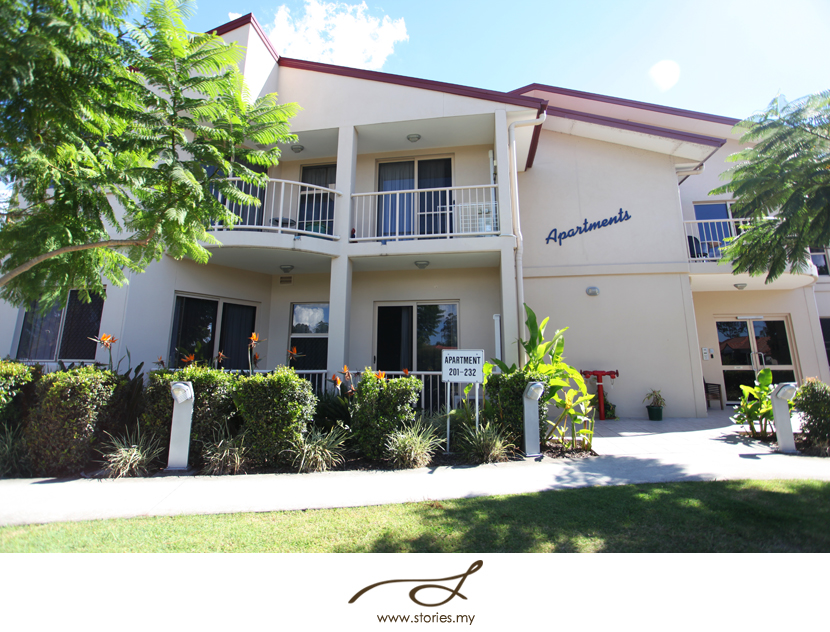 Wheelchair and walker parking areas outside their apartment doors so it doesn't clutter their space indoors.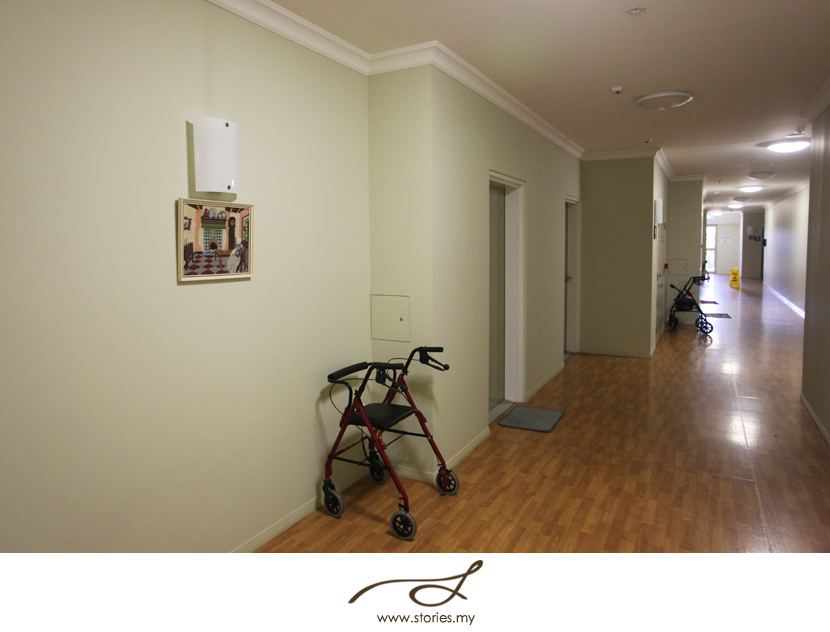 Single storey units that have multiple rooms, the largest type of accommodation available here.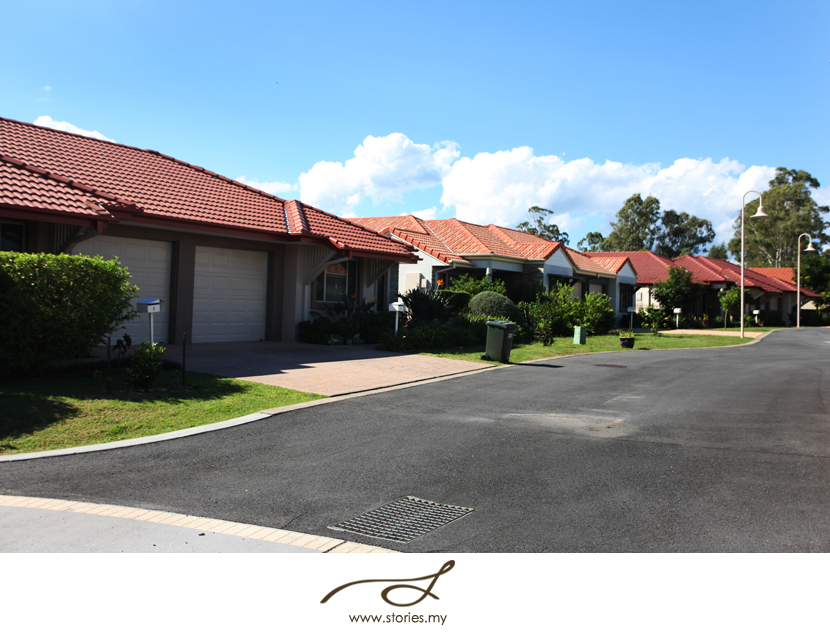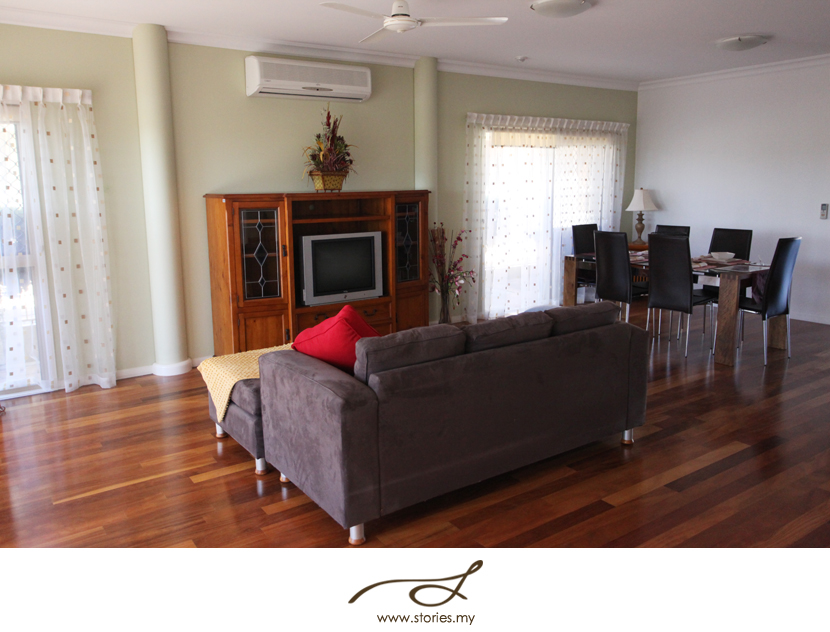 Daily activities and games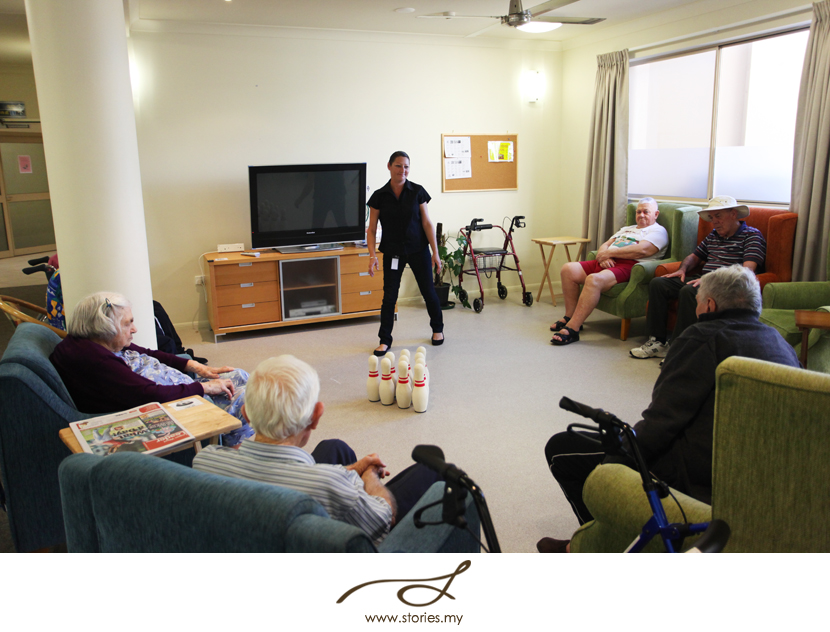 Mr Tan on the right in the image below – I think he can speak 6 languages!
Check out the specially designed tables for wheelchairs. I think it's a great idea! It gives the elderly on wheelchairs dignity. One of the problems I notice (because my mum is often on a wheelchair when we go out for meals) is that food falls on their clothing and the floor often. Reason being that the wheelchair cannot go closer to the table so they have to bend forward while eating.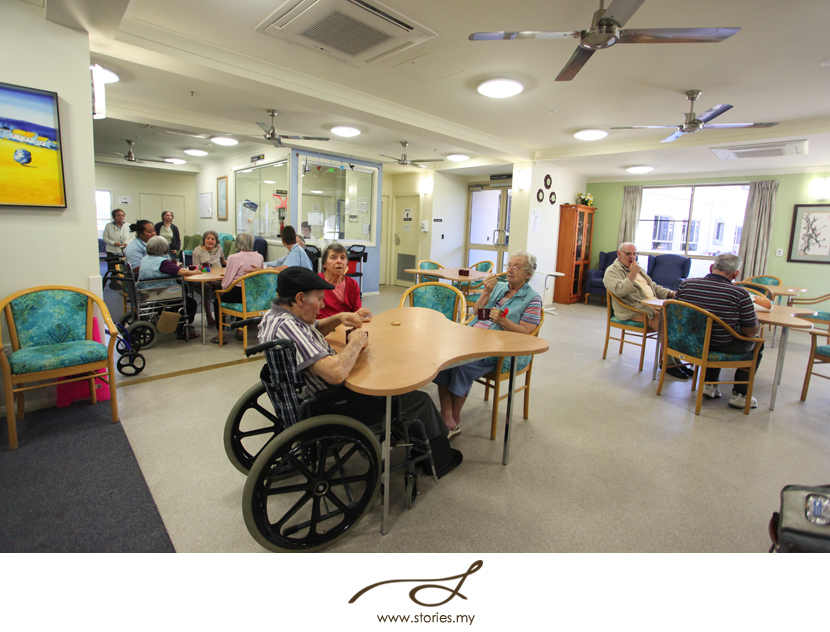 A special area designated for Alzheimer's and Dementia patients take into consideration their behavioural patterns too. Rooms have personal photos on the doors so that patients can identify their own room. It seems like such a basic thing – knowing which room belongs to you, but for patients with Alzheimer's, just finding your own room can be a challenge.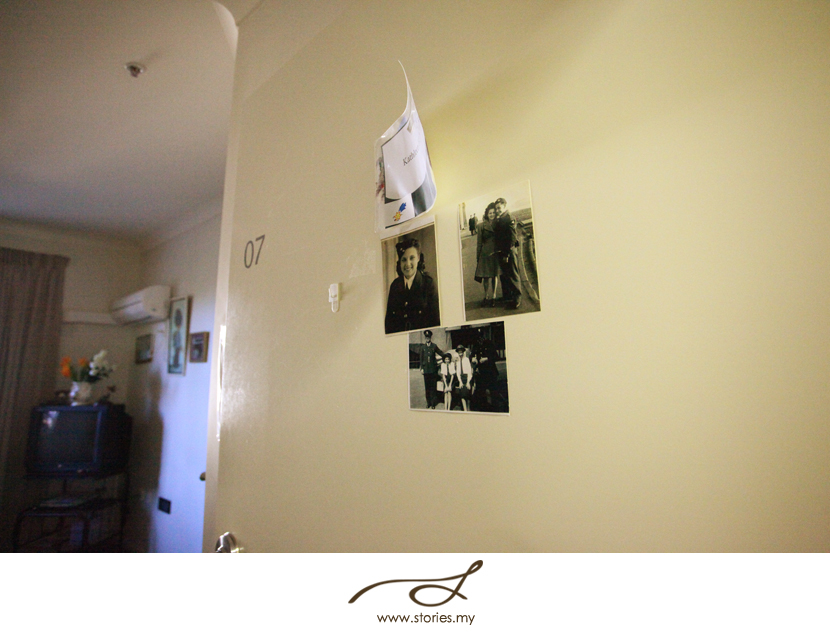 Just to end this blog post with a video snippet of this man Billy who is staying at Jeta Gardens in a separate wing from his wife who has Alzheimer's. He visits her daily. Just seeing him sitting at the garden, holding her hand makes me happy. Now this is quality of life when you're old and grey.