Photographer: Grace
Hair & Make Up: Michelle Touche
Location: Sekeping Serendah, Selangor
Wedding Gown: Pretty in White
It rained that day but stopped just as we were about to start our shoot. I've always wanted to visit Sekeping Serendah but the opportunity never materialized until Joe & Nicole's shoot. Joe & Nicole live in Australia and we only communicated via emails prior to the shoot. When I met them for the first time in Pretty in White a few days before our shoot, Nicole told me, "Grace, I have flabby arms and we always fight. A lot." So, armed with this knowledge, I thought of ways to hide flaws, highlight strengths and bring out their personality. (But frankly, Nicole, I don't think you have flabby arms at ALL!)
For this shoot, we did something different – we took some behind the scenes footage and Weiming edited it into a fun video which we will post by tomorrow.
For now, have a look at some featured images…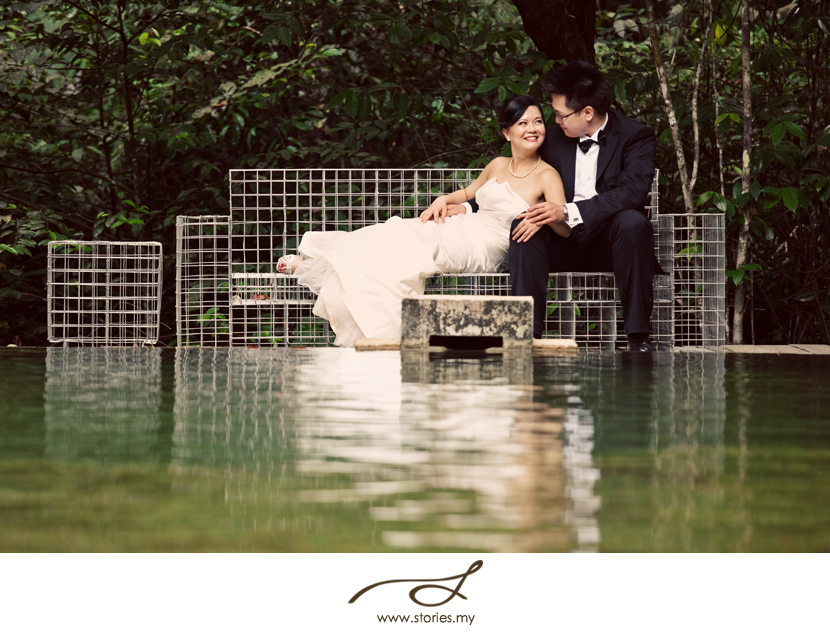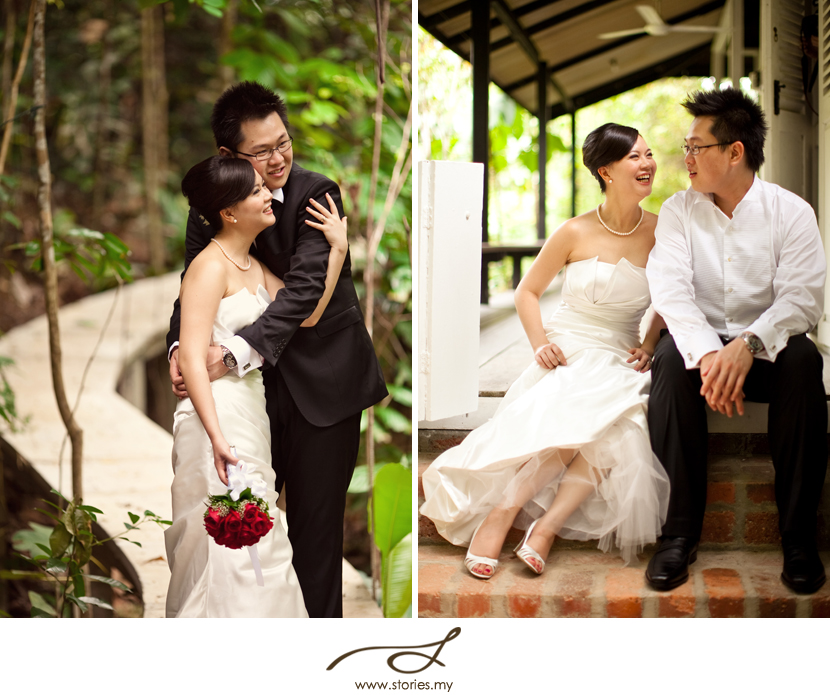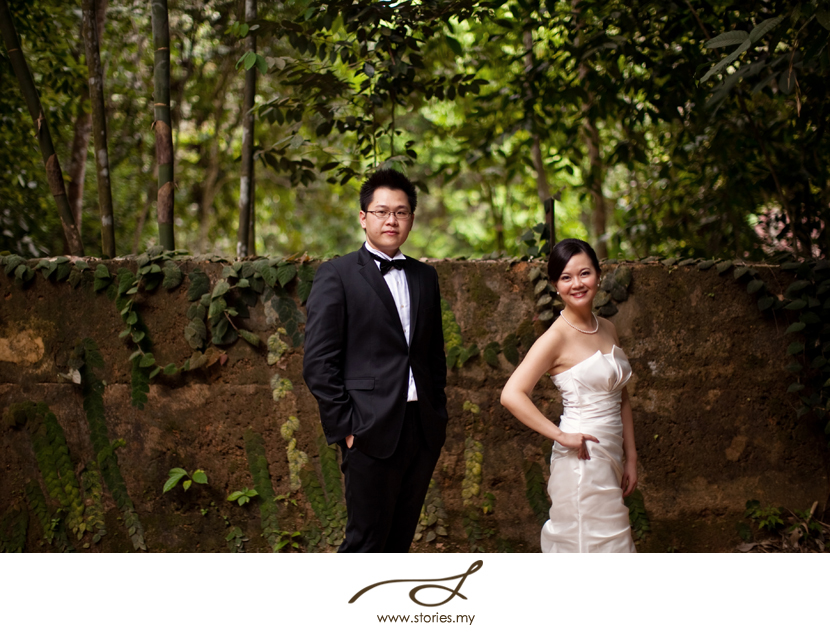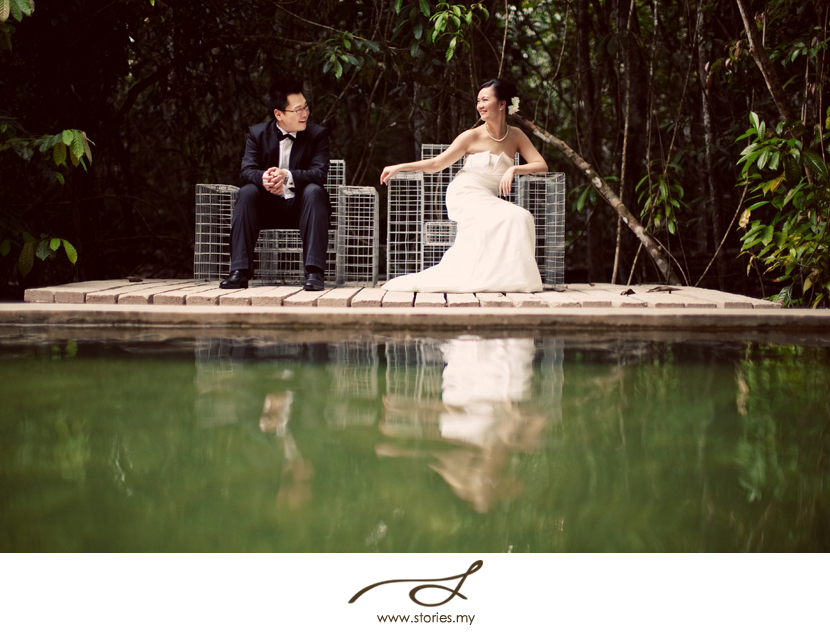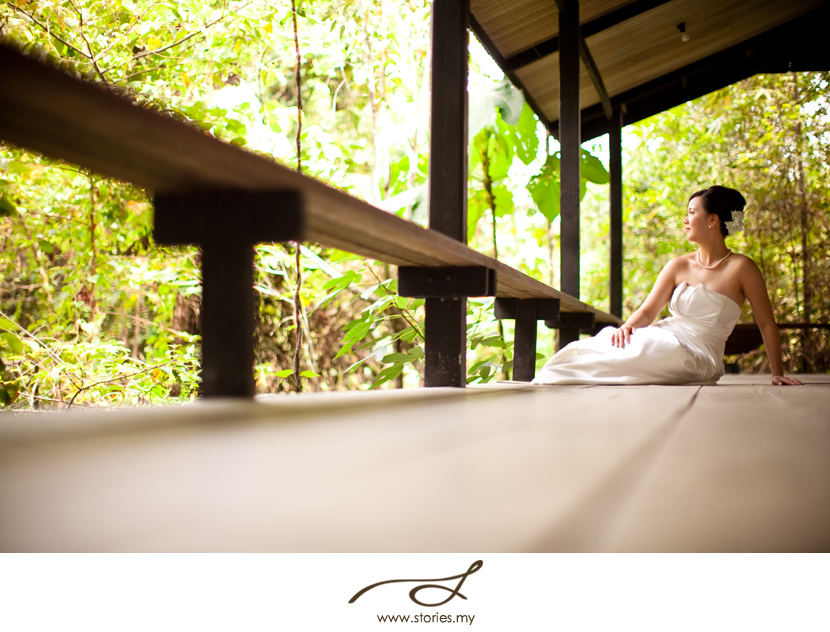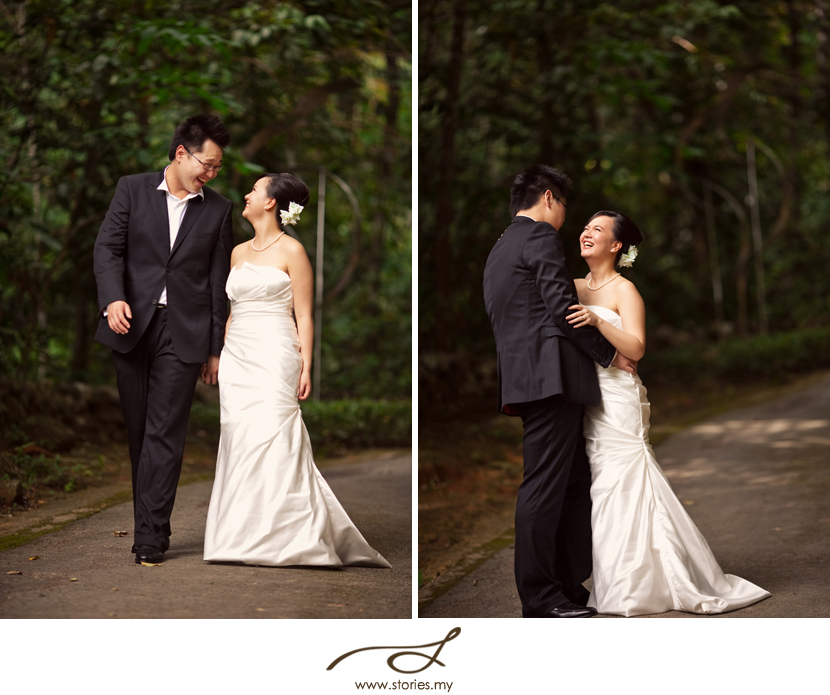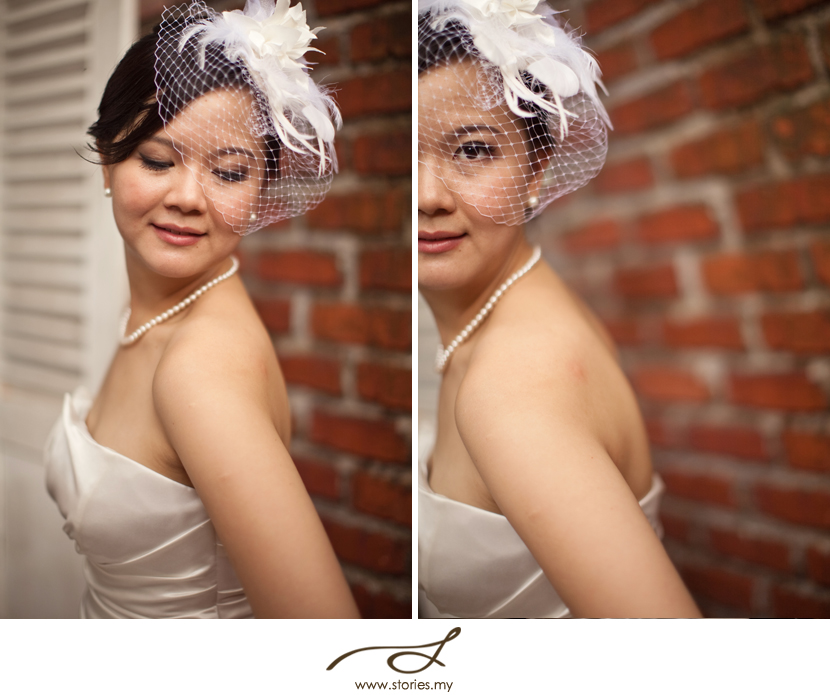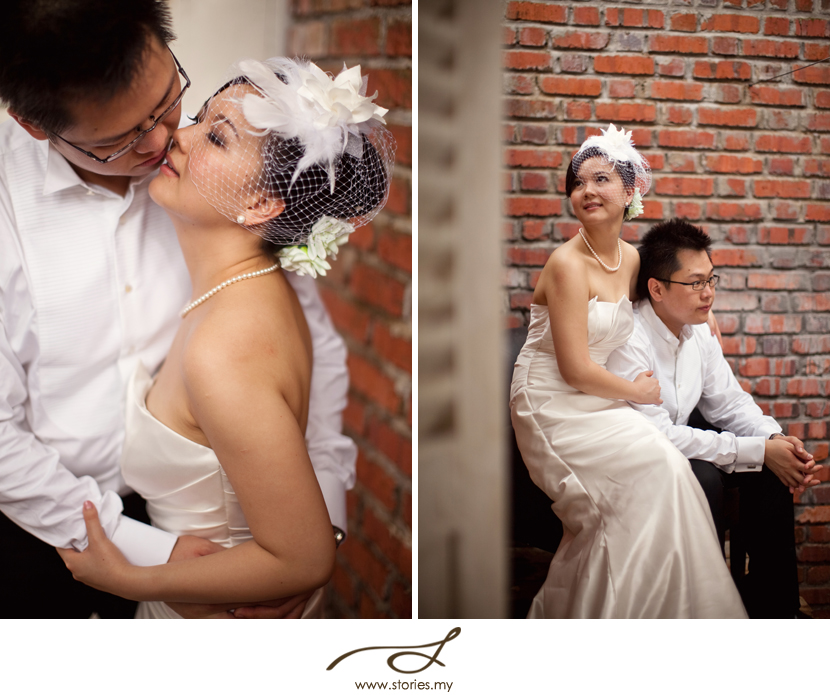 I quite like the look of these raw red brick walls. By the way, it's taken in the toilet of one of the huts. :)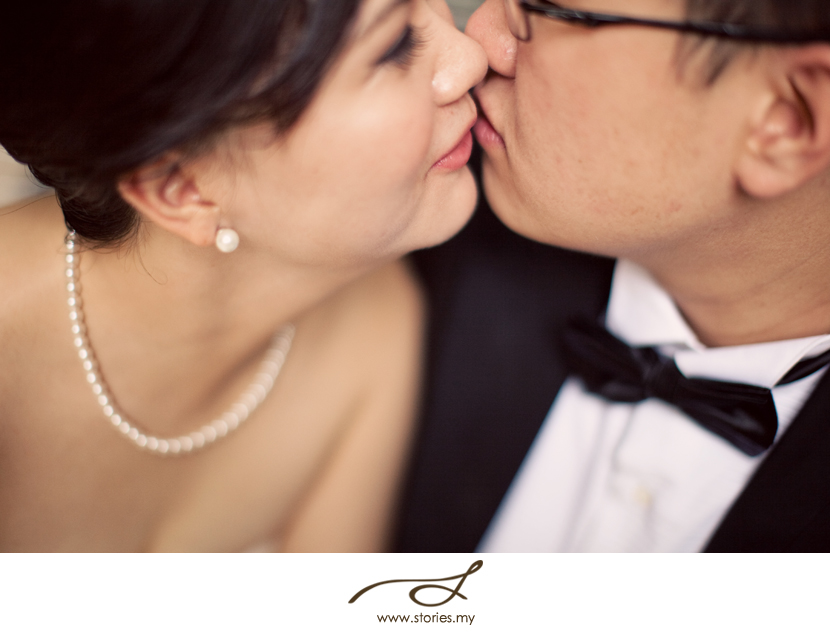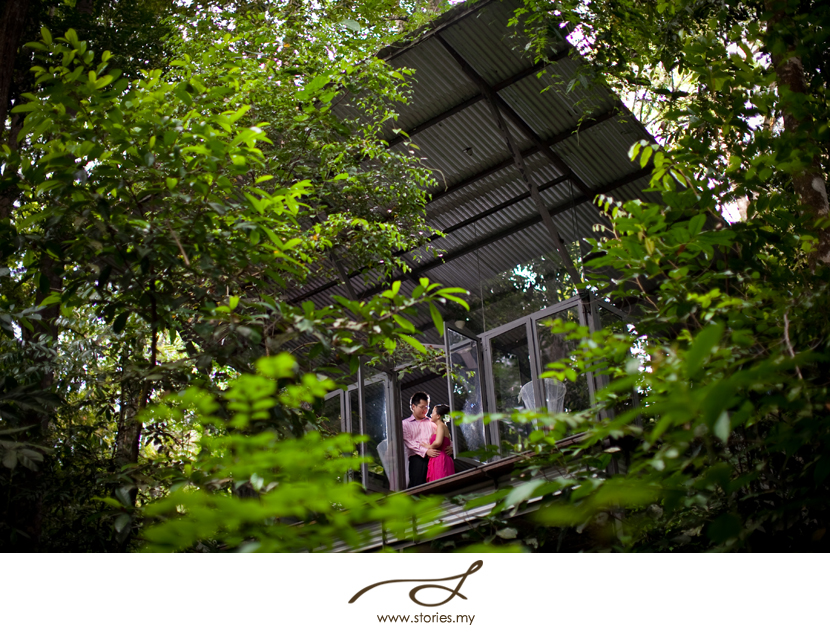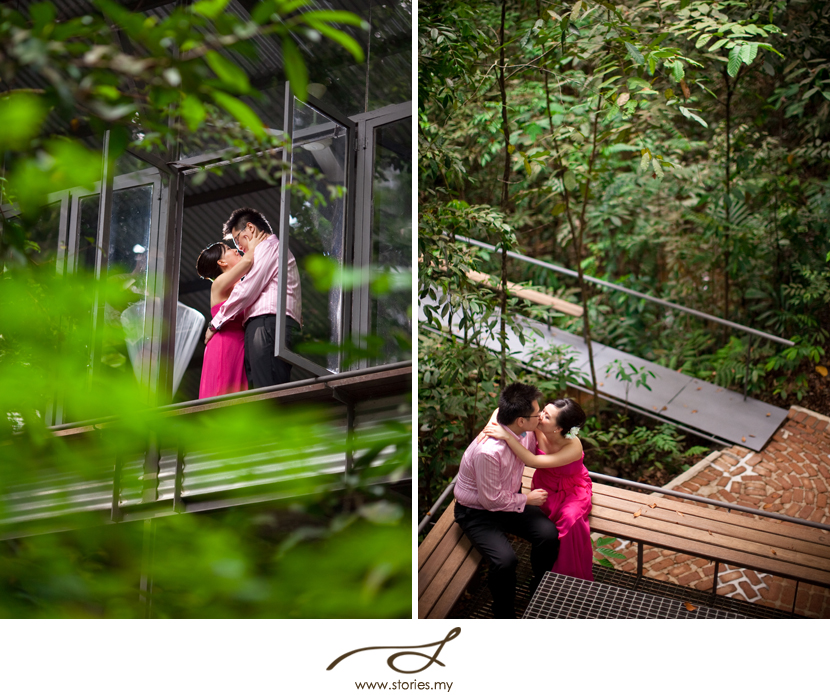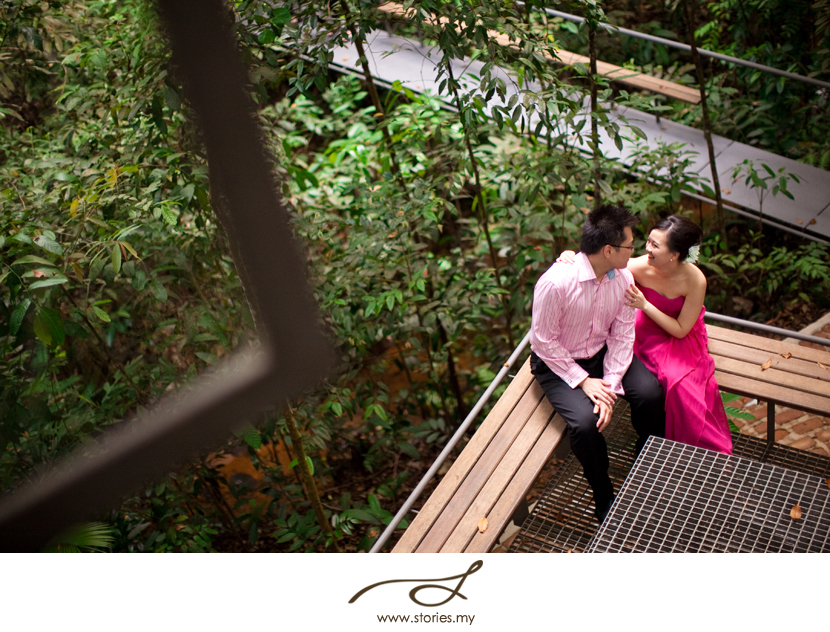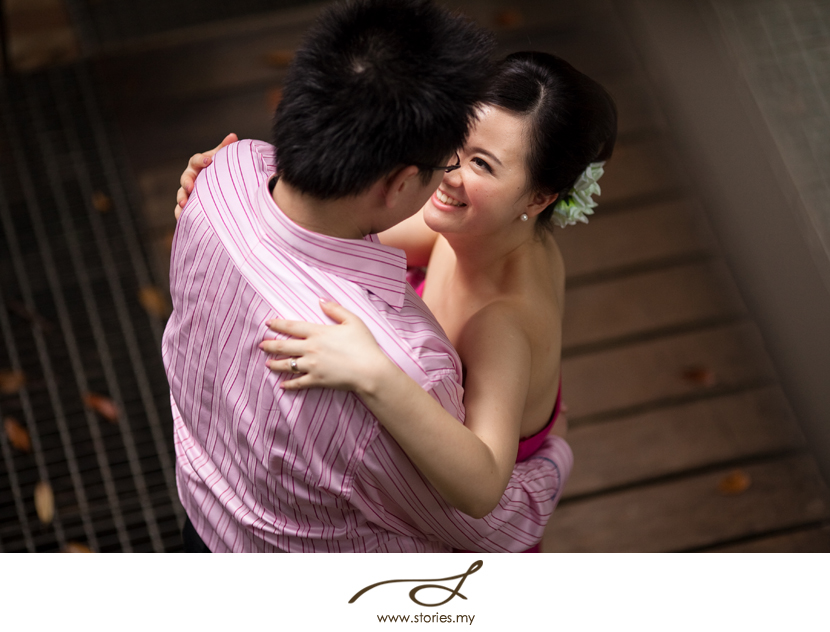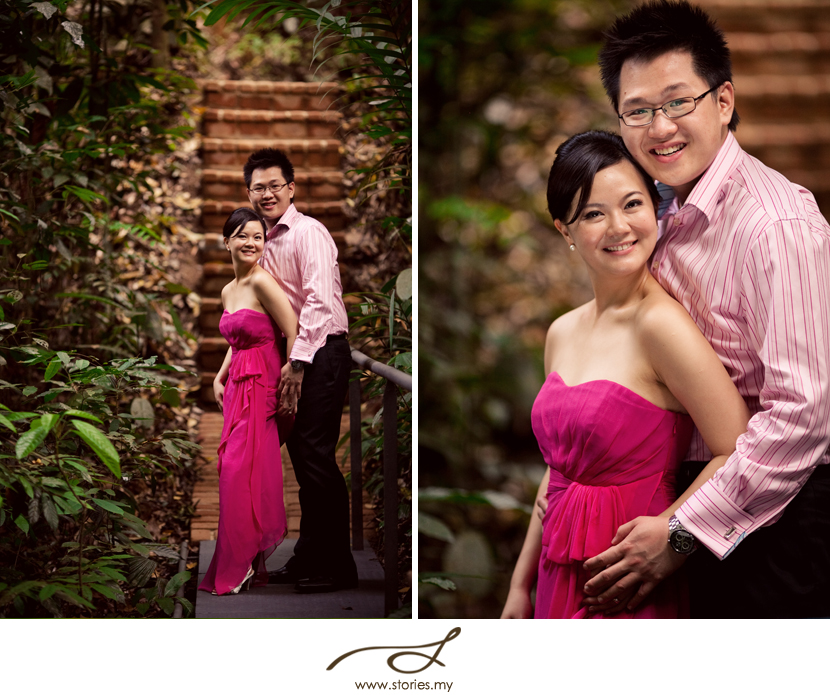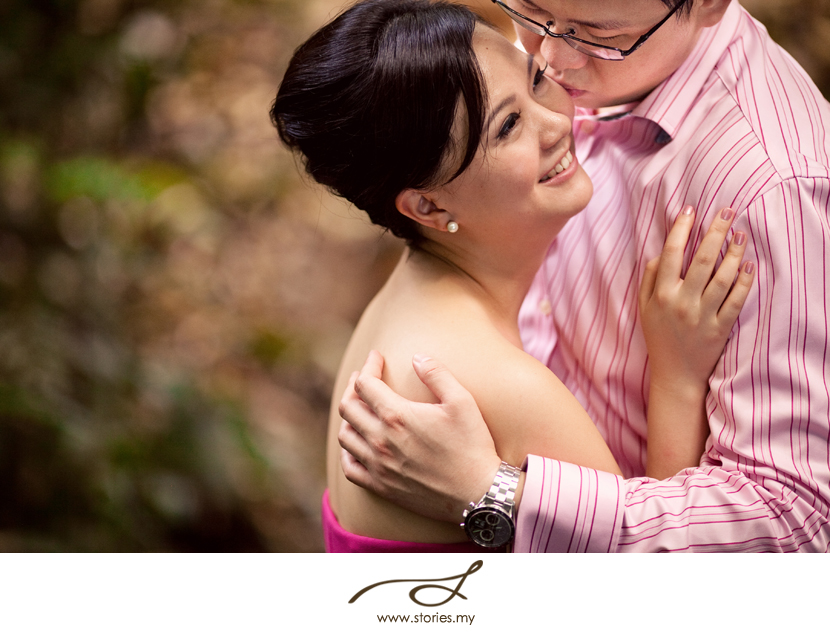 Some film noir inspired shots below…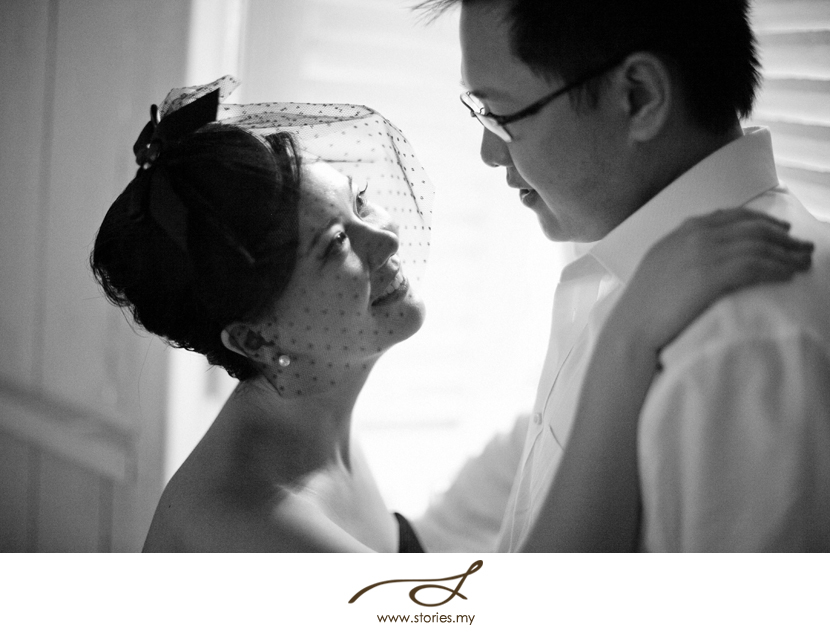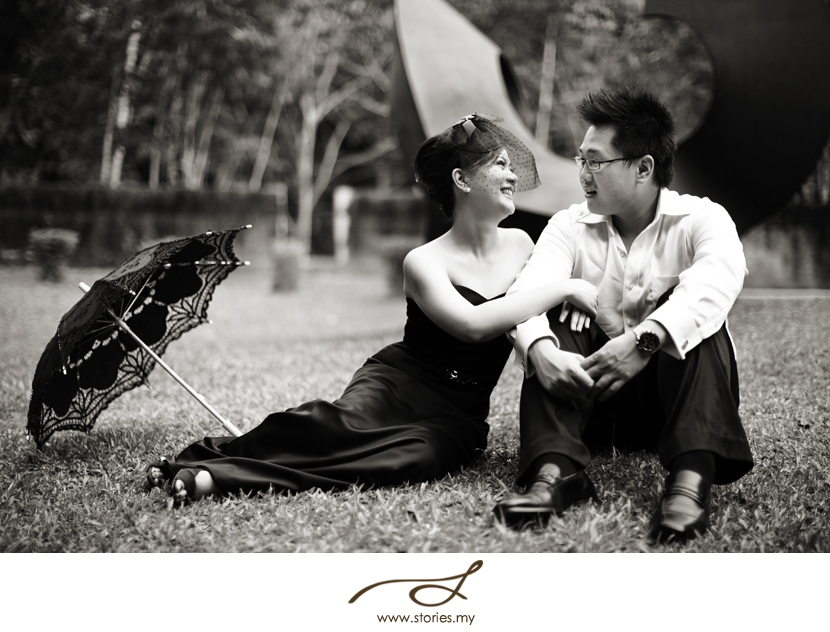 And finally, to wind down, a little wrestling game over a lollipop.