Photographers: Grace & Alex
Location: Sails on the Bay, Melbourne
Decorations: Ann, Jamie, friends and family who laboriously worked on it
One week after Jamie & Ann's beautiful chapel wedding in the Gold Coast, Alex and I traveled to Melbourne for her next wedding celebration. It was held at Sails on the Bay, very near Brighton beach (which I later managed to have a peek at… and did some of my own posing in front of those famous colourful Brighton beach houses). The amazing thing about this wedding in Melbourne was that everything was DIY – well, everything except the food and cake. So be prepared for a huge post on details!
Look at this gorgeous venue. I love it how the pre-wedding, wedding in Gold Coast and now Melbourne had a beach theme running through it. Sigh, I wish Malaysian skies looked this good!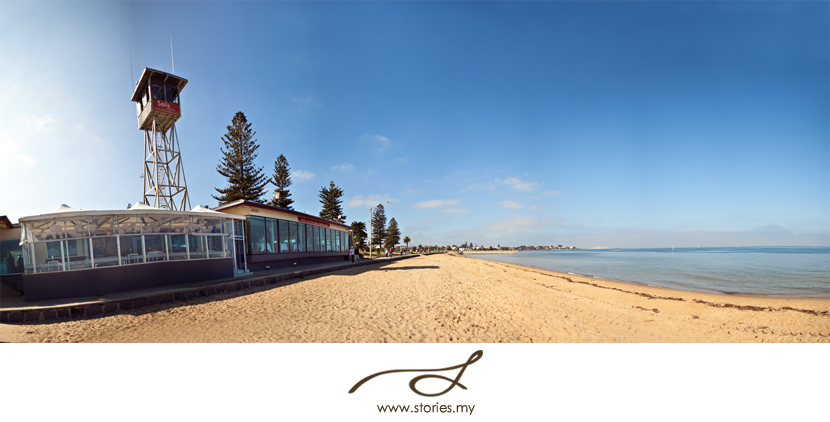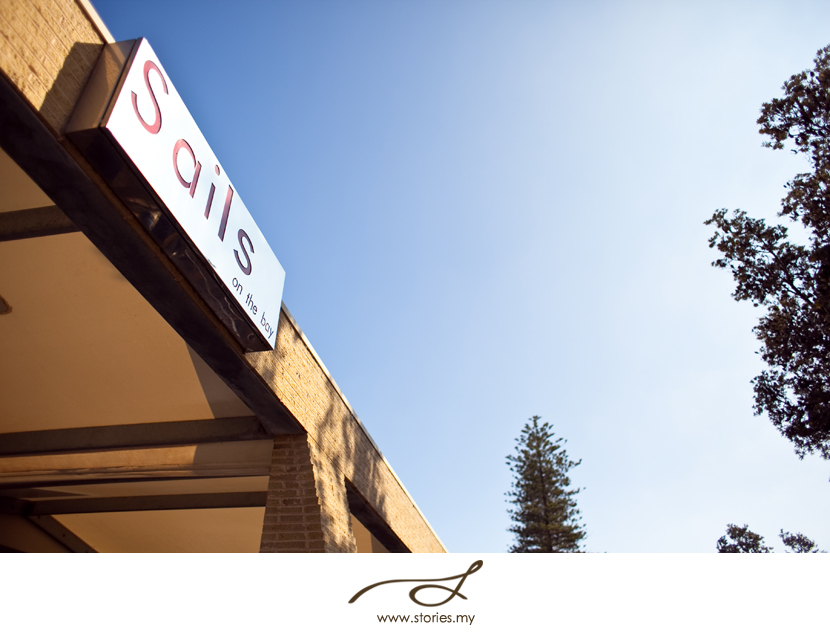 Do these flowers and vases look familiar? They were used during the pre-wedding too! All the decorations you see at this wedding were a labour of love. Even Ann's parents had a hand in it, cutting fresh flowers to put into the vases that Ann purchased before the wedding.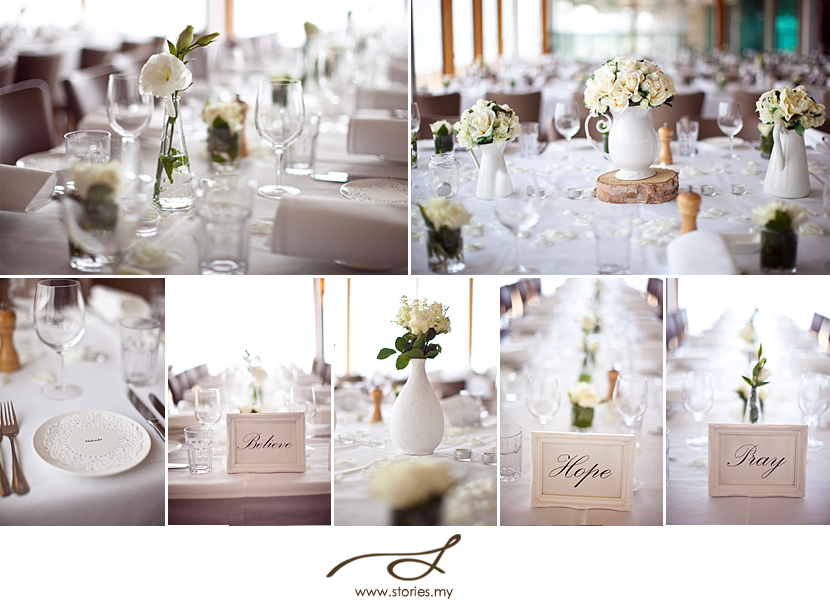 Their friend Jesse hung these lanterns the day before. I also heard that Jamie and Ann didn't go home till the wee hours of the morning on the day of the event, just so they could perfect everything! Amazing.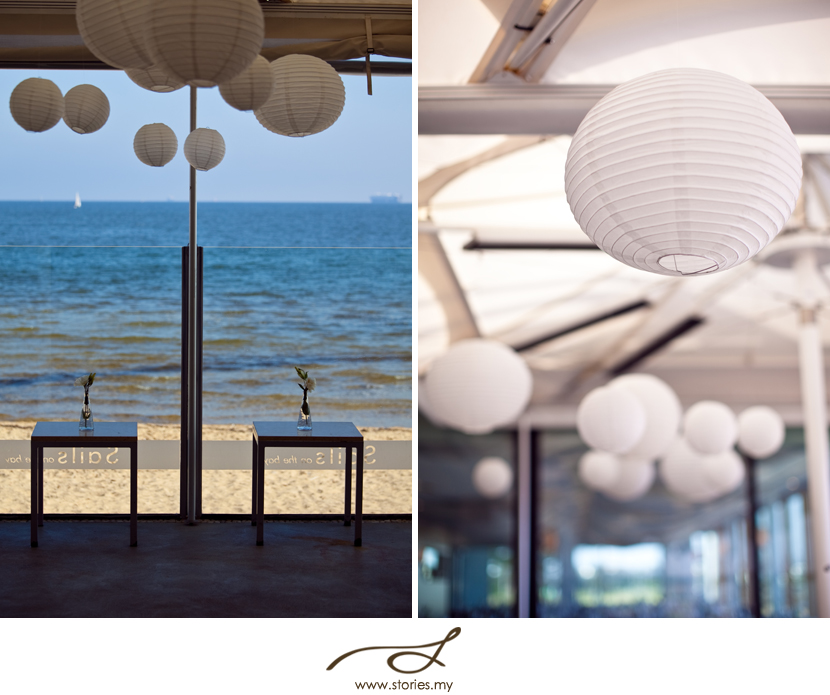 The decorations for the stage (also done by Jamie & Ann).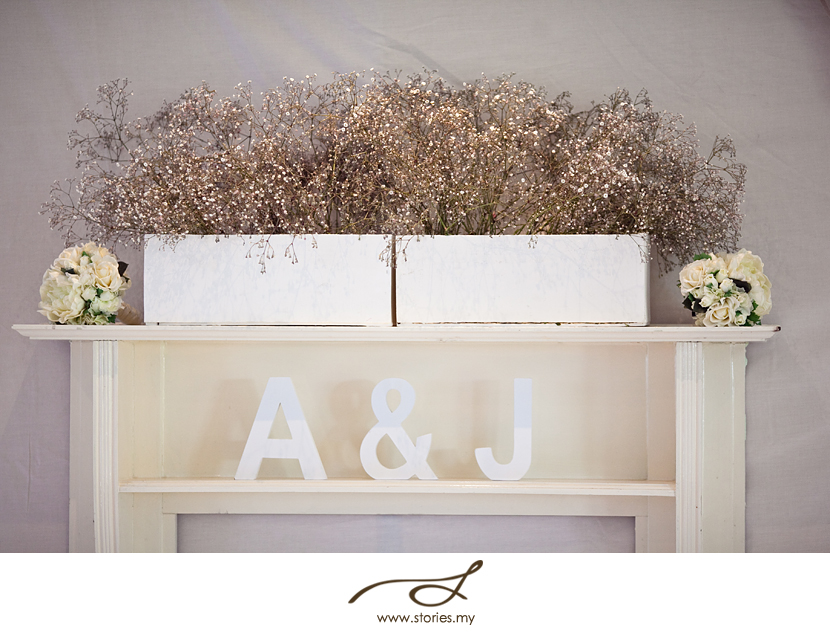 The Melbourne reception was a rather fun and relaxed event. Even the walk in was a highlight!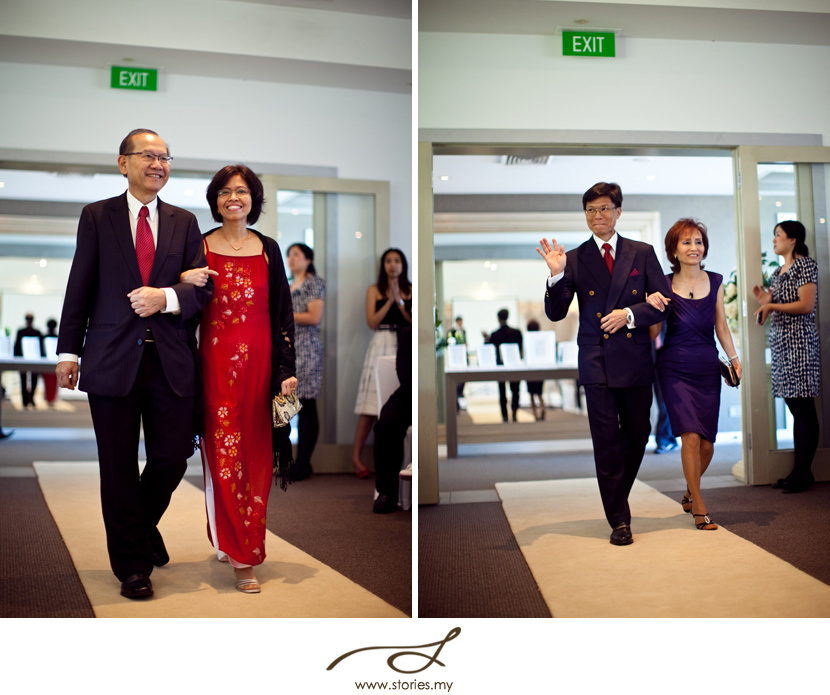 If you have heard the song Marry You by Bruno Mars, you can just imagine the walk in dance that the bridal party did, Glee style!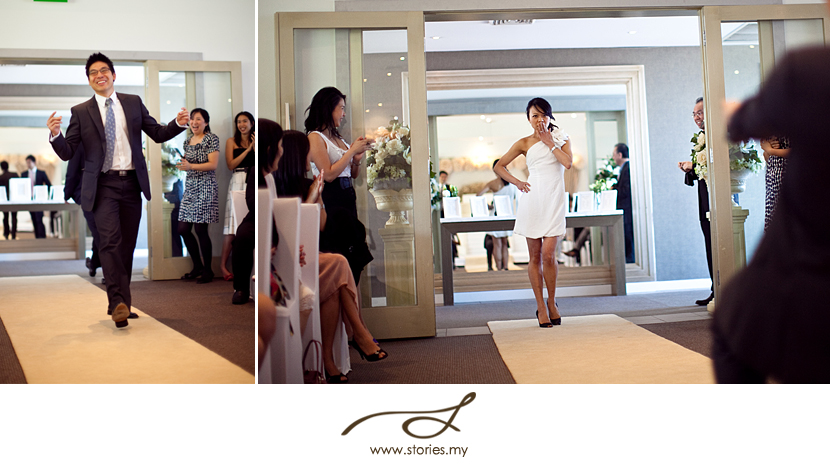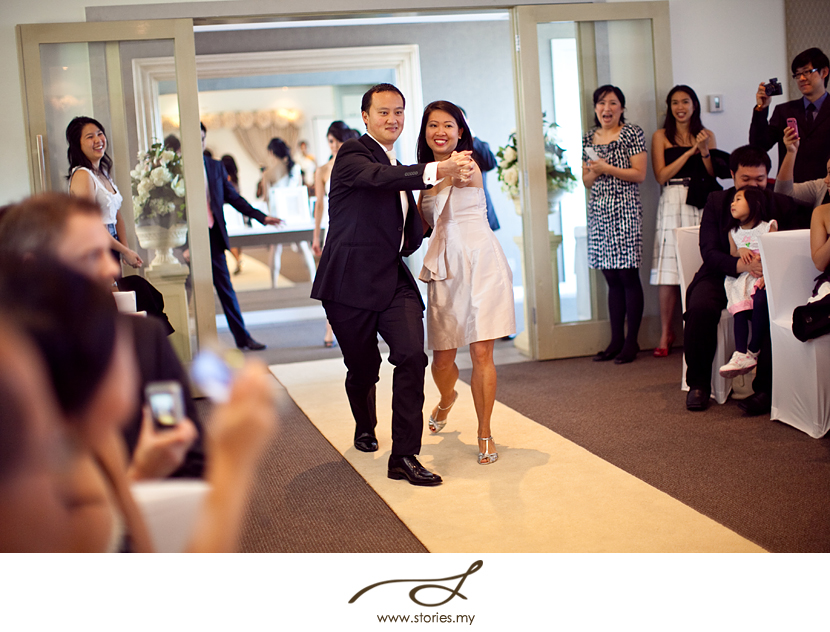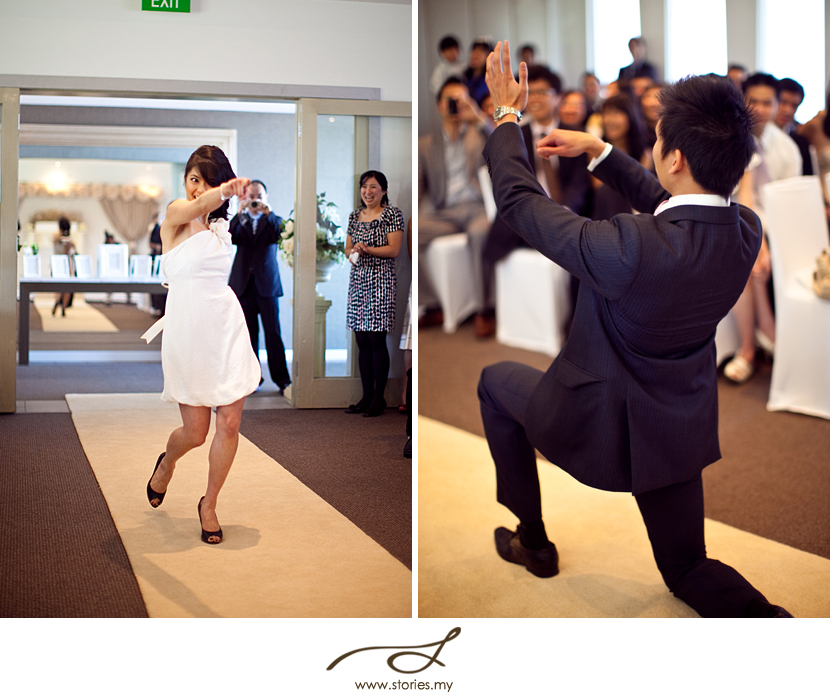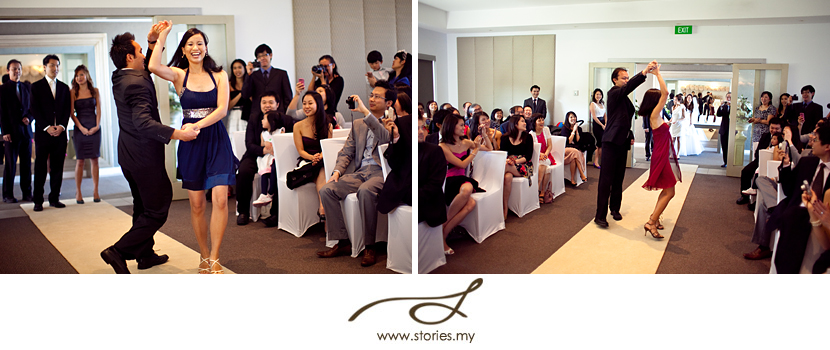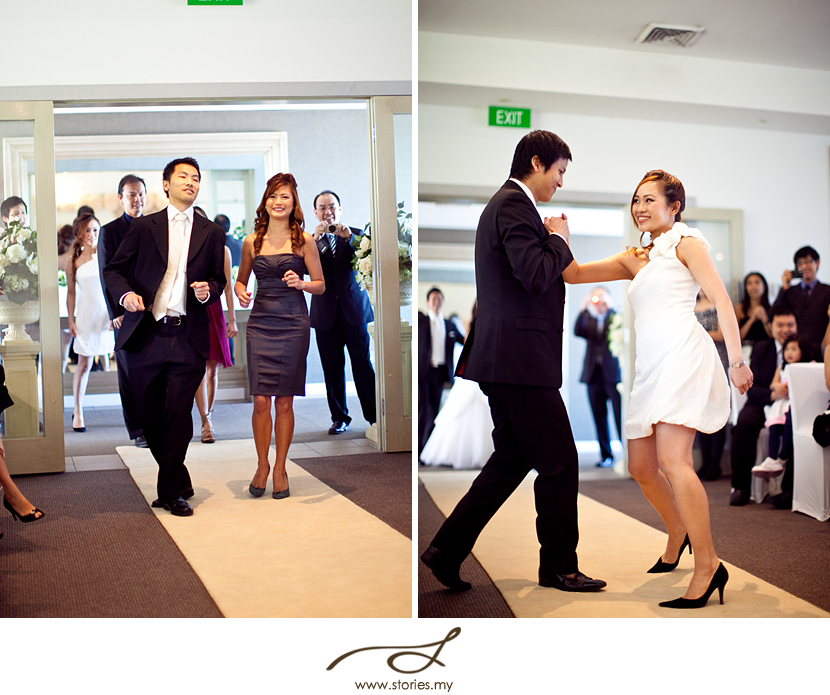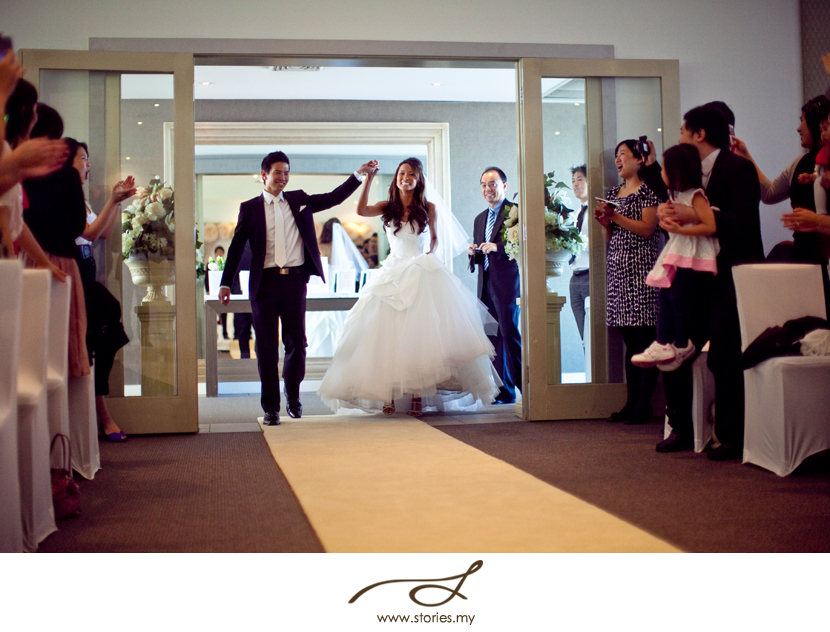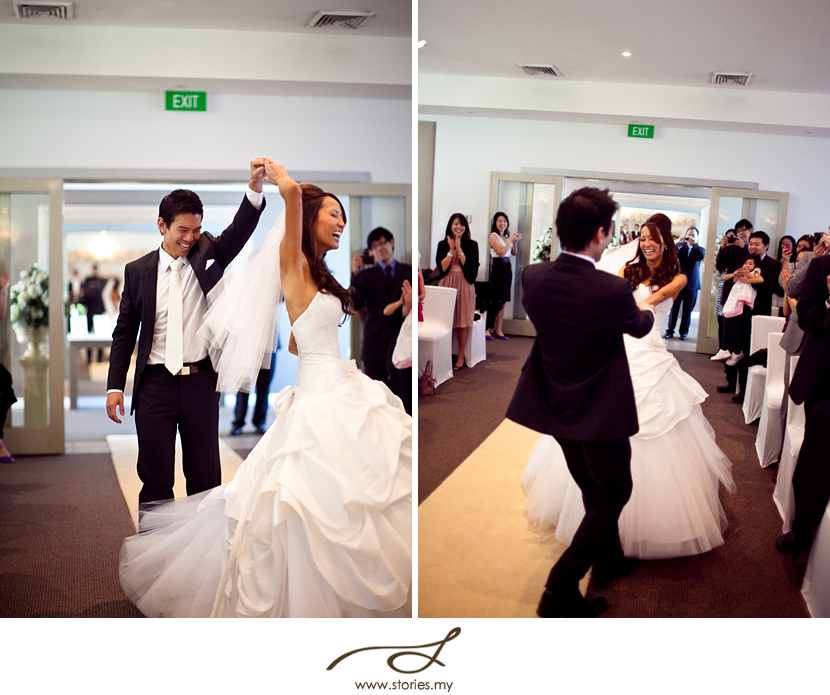 When they got to the stage, Jamie & Ann's friend who emcee-ed the event made a slight mistake by announcing them as "Jamie & Melissa". Everyone started laughing because Melissa is Jamie's sister.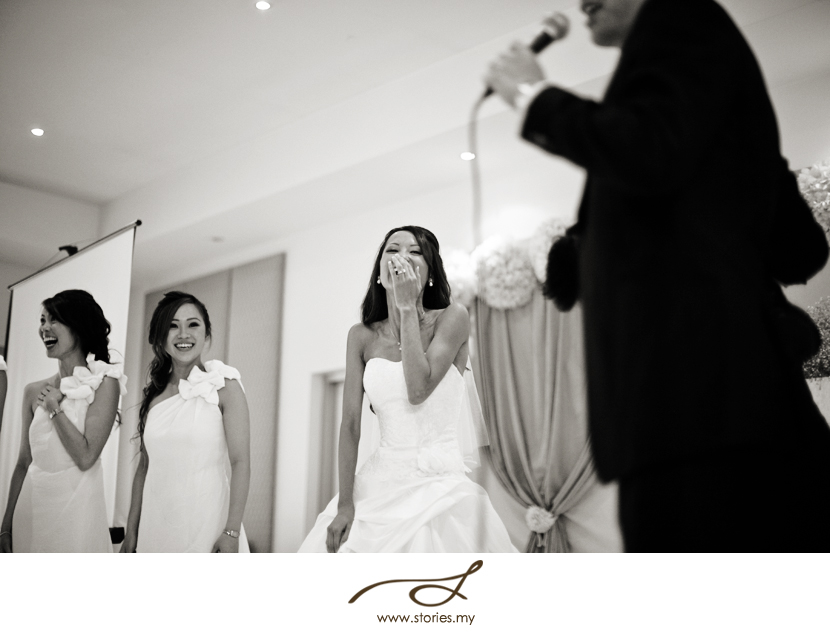 Since the vows were already uttered the week before, Jamie & Ann did something different for this ceremony. They had a seed planting ceremony to symbolize their life together. If it was me getting married, this ceremony would never happen – purely because almost everything I plant dies, including cacti!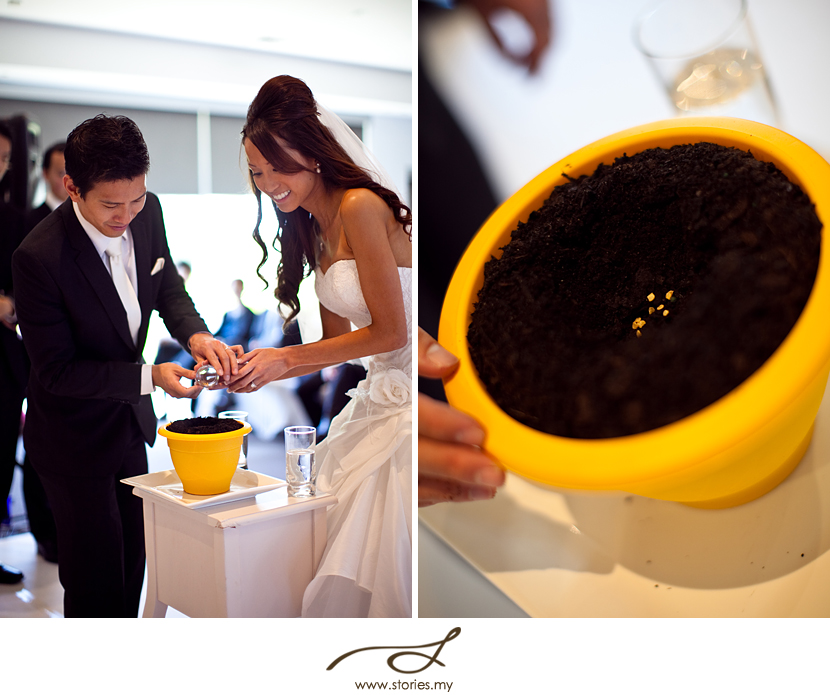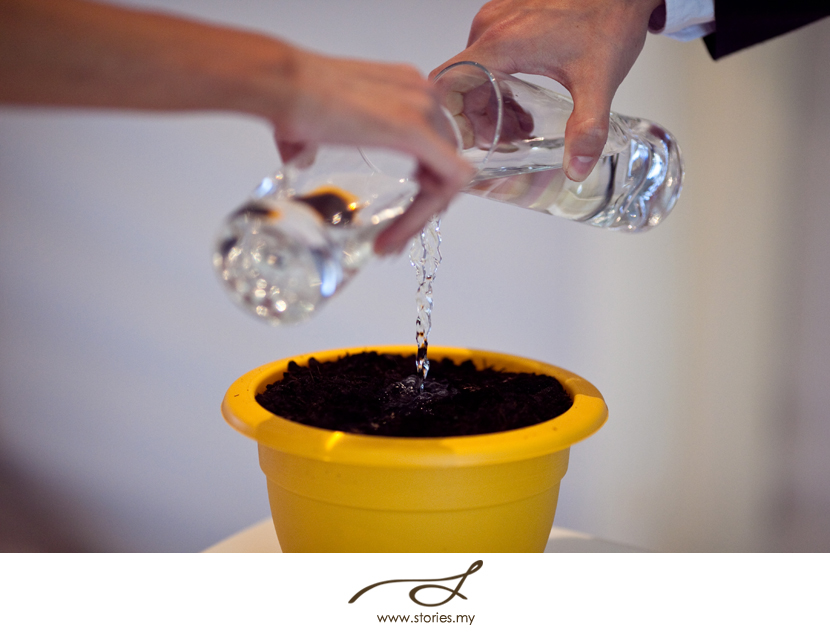 On to the next part of the event – a fun photo booth session! Everyone had a chance to go up to the props table, choose an item or two, and do a fun pose!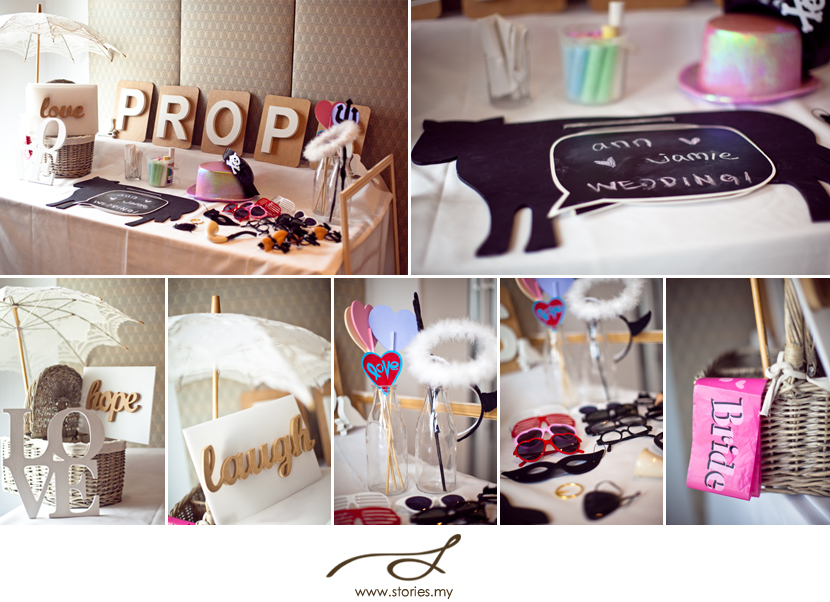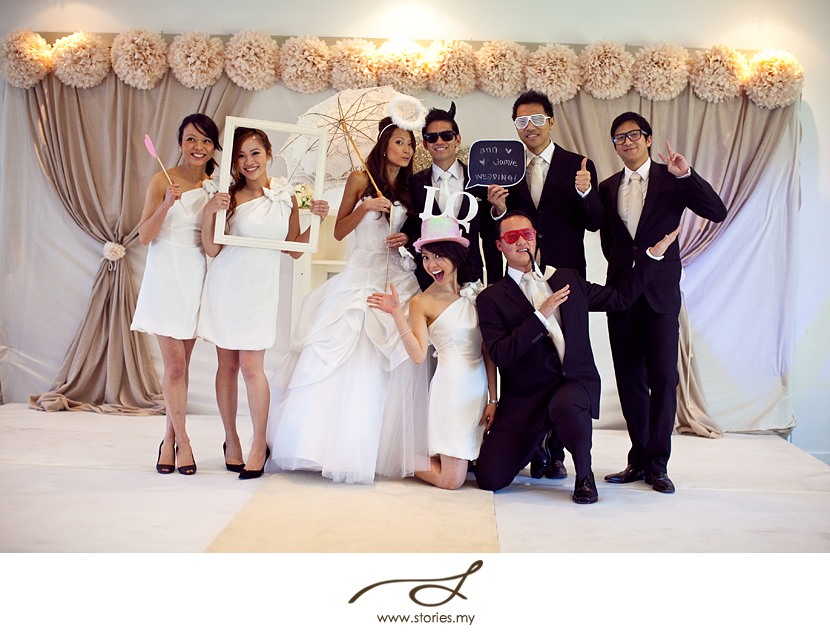 Jamie & Ann had appointed responsible and Speedy-Gonzales type friends to help with the photo taking and printing session. Everything was done efficiently, and by the end of lunch, everyone had a little photo frame to bring home!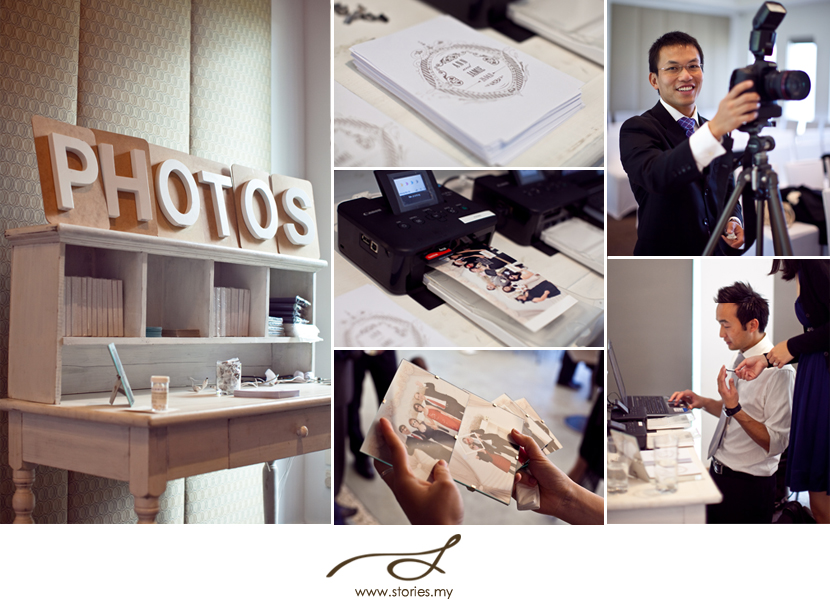 Another pose for fun…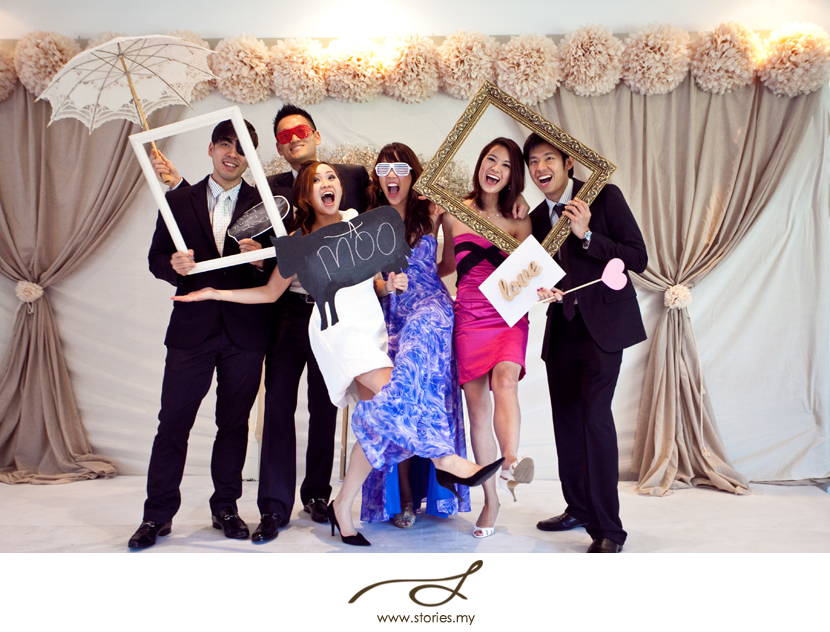 And yet another…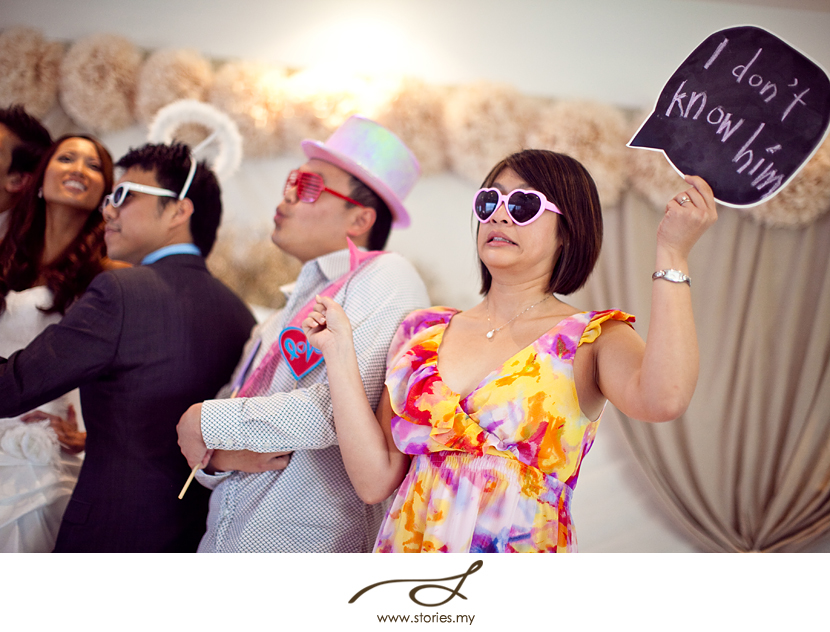 Of course, Alex and I couldn't help but participate too…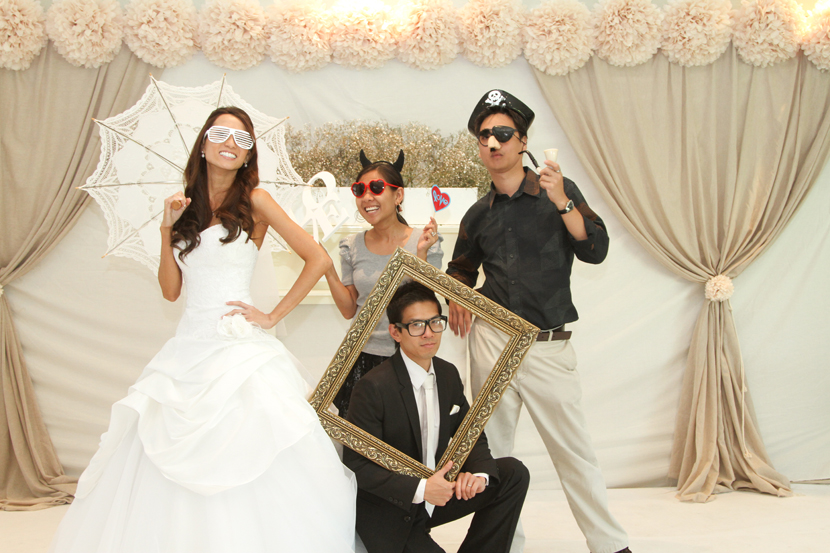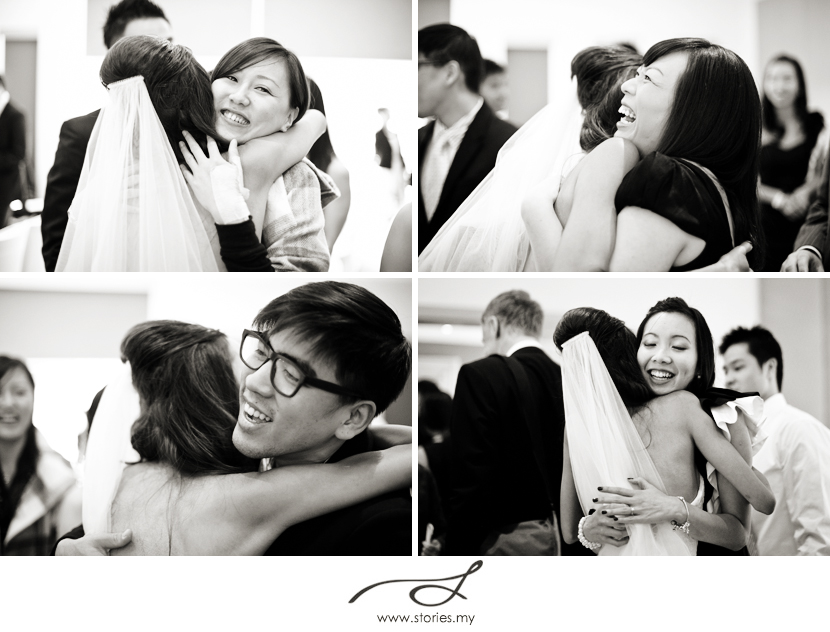 This part of the wedding details is my favourite. I love it because it's so original. You see, Jamie's a dentist, and Ann's a pharmacist. So, for the wedding favours, Jamie and Ann devised this amazing plan on how to distribute favours to their guests. This is how it works (view images from left to right):
1. Collect a prescription card from the table.
2. Fill in your prescription card with whatever message you have for Jamie & Ann (in the case of the kid below, scribbles would do too).
3. Drop off your prescription card in the box prepared.
4. Then pick up your prescription, which are little bottles of mints!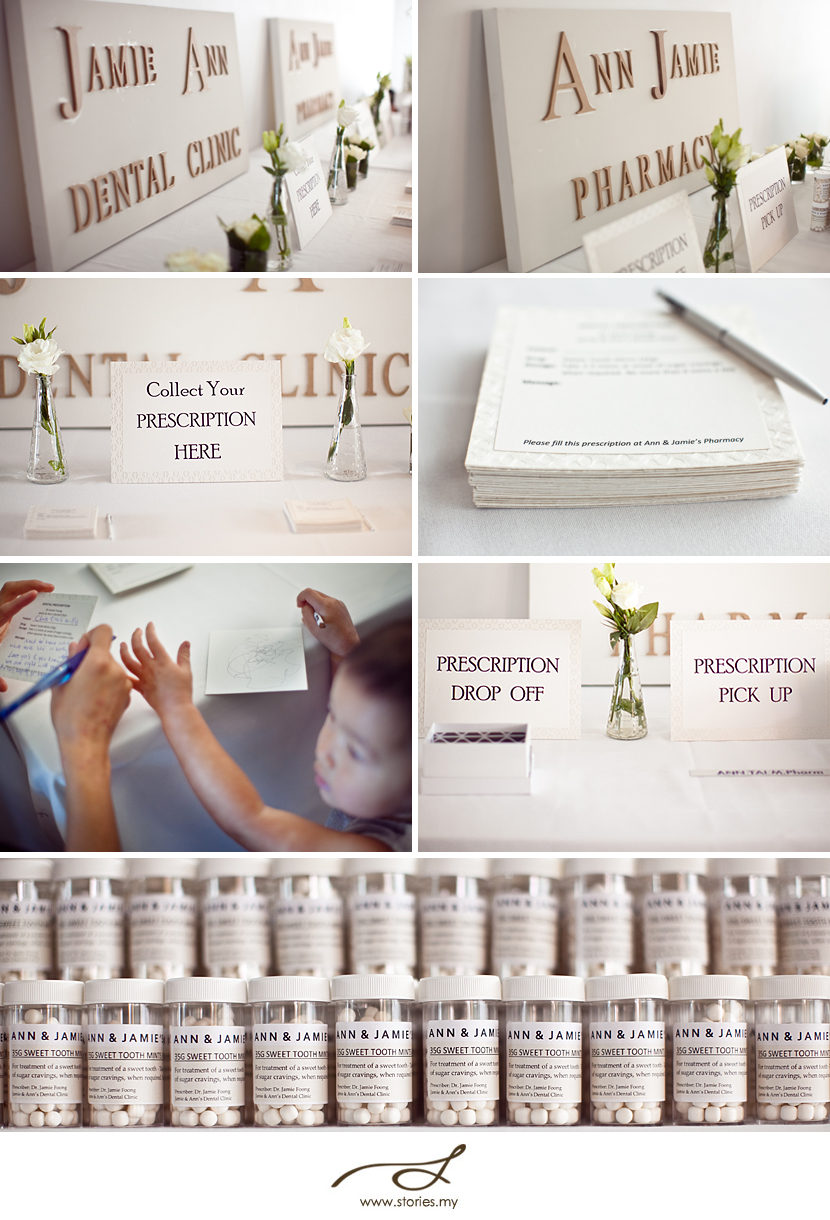 Brilliant! Here's a closer look at the prescription card.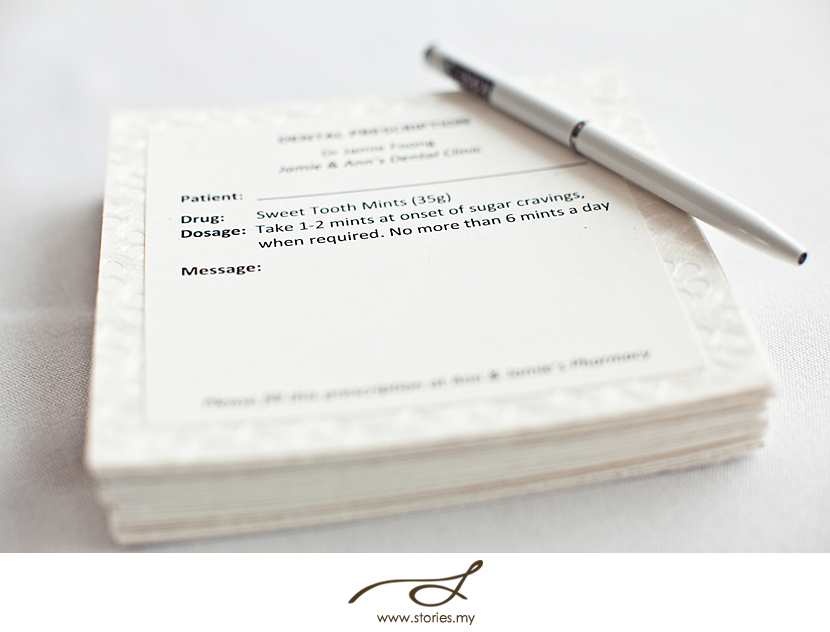 Another look at the lanterns. Wow, I can just imagine how much work this is.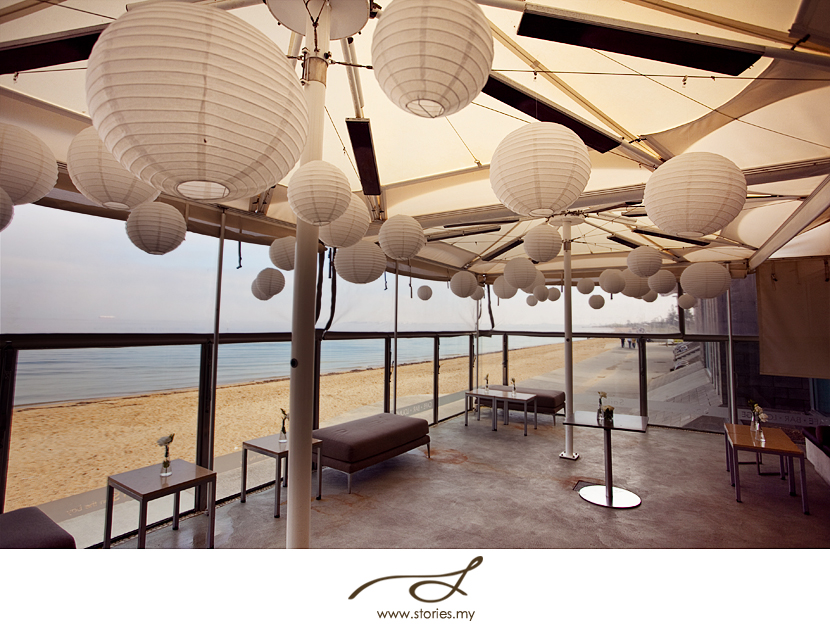 After mingling around with guests, everyone proceeded to the lunch reception area. Of course, you have to find which table to sit at, so these photo frames will tell you.
The placecards in the glass weren't placed there by Ann (don't panic!). We did it for a photo to highlight your names. :)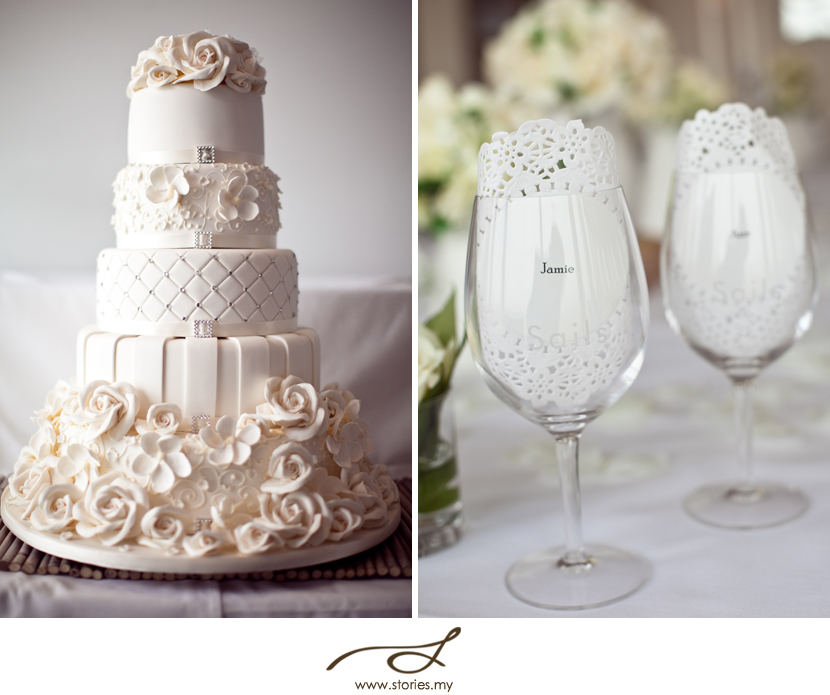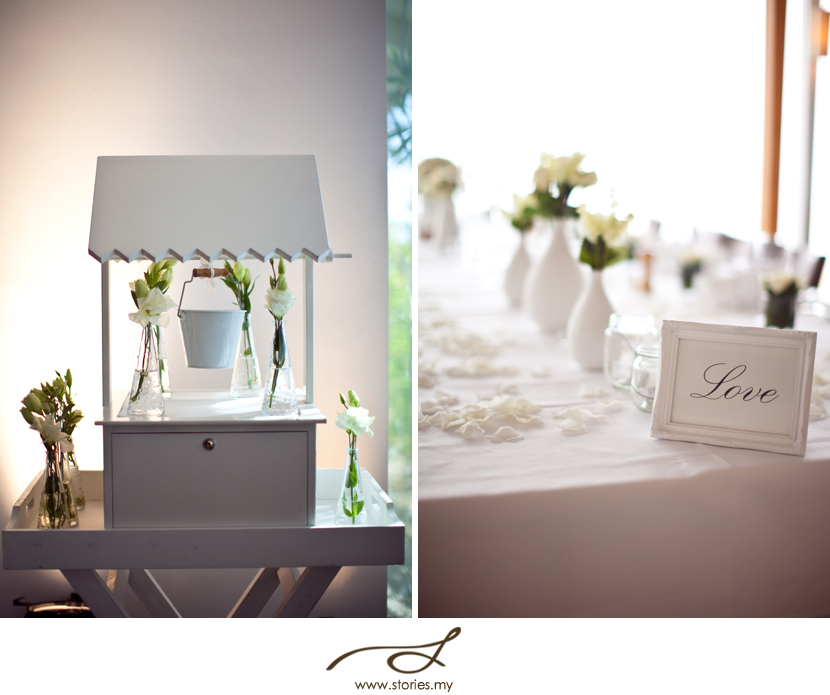 I heard this location has gorgeous views of the sunset. I didn't stay on to find out, but the sea just looks amazing! I love weddings held during the day, with lots of natural sunlight coming into the venue.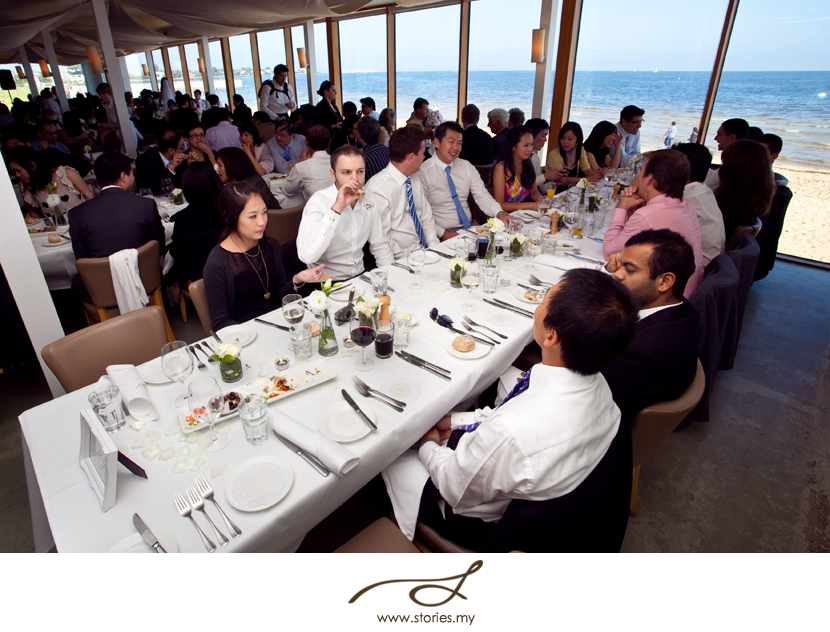 I also found out that the bridal party had spent hours cutting the circles you see on these placecards. I didn't realize the menu was at the back of the placecards until Alex pointed it out to me. Thank God for meticulous husbands. :)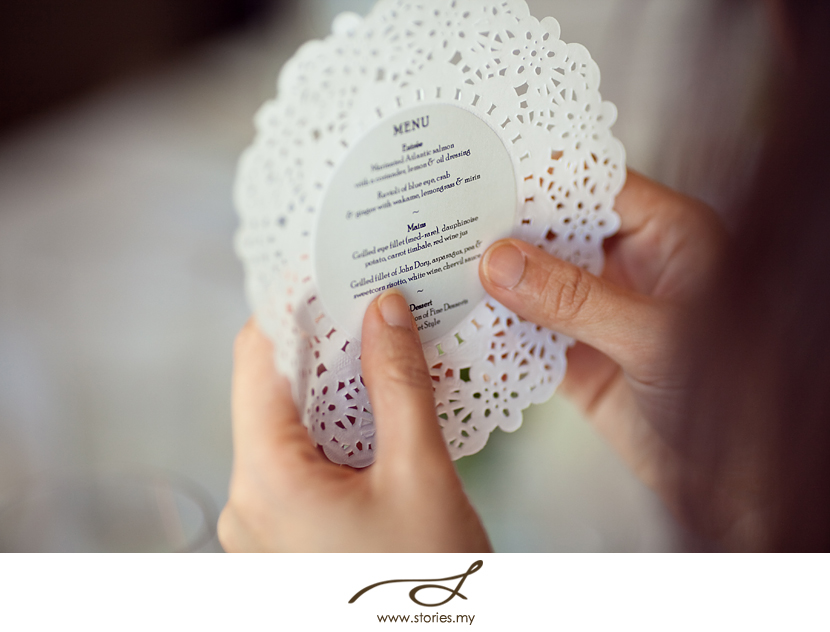 Alex and I managed to sample some of the delicious food that day too. Yummy.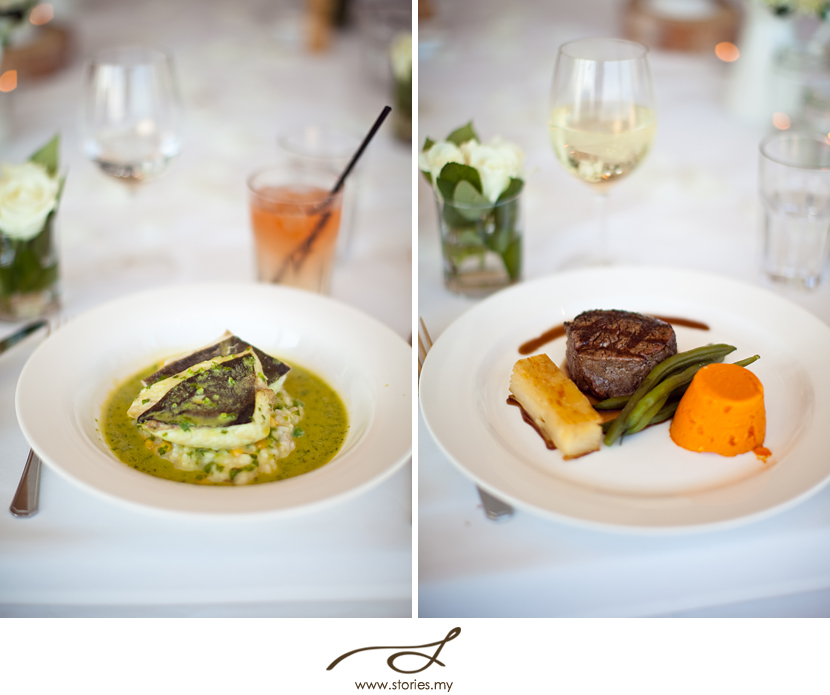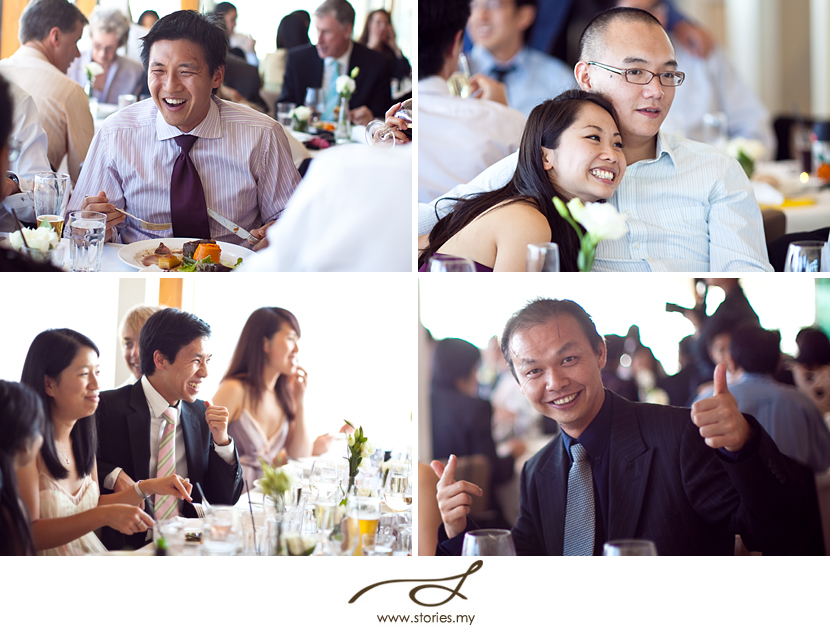 The day was filled with fun, laughter, friendships and good speeches. Thanks Jamie & Ann for counting us as friends, after our journey together in Australia. We really enjoyed ourselves and I am soooo glad you flew us there to photograph your epic wedding!