Photographers: Grace, Johan, Weiming & Ben
Bride's Wedding Gown (akad nikah): Wan Zakaria
Bride & Groom's dinner attire: Calvin Thoo
Make Up: Eric (akad nikah) & Naseeb (dinner)
Cake (nikah): Truly Scrumptious
Videography: RF Media
Dinner Entertainment: Orkestra RTM
Dinner Reception: Shangri-La Hotel, Kuala Lumpur
When Shirah first approached me to enquire about our wedding photography services, it never crossed my mind that I would be photographing my first royalty group photo a few months later. We had a good conversation then… she told me she teaches French in Sri Cempaka school, which amazed me! It was only on her wedding day that I realized she had a YM in front of her name. :)
Fahrizal & Shirah's story began during their university days in London 9 years ago. They were on different paths of their lives and even though they didn't show any interest in each other at the time, there was always an underlying chemistry between them.
Here's Fahrizal & Shirah's story from her perspective:
After graduating and moving back to KL, we became closer and eventually started dating in 2006. Back and forth dating for over four years and at the end of 2010 we decided it was the right time to get married. Our families were eager for us to be married quickly hence only 5 months preparation till the wedding day in May 2011!
I couldn't be more delighted with the way the wedding ceremony and reception went – a complete success despite the typical unplanned and last minute difficulties a wedding presents, such as rain! Grace, Johan and the rest of the Stories team were so great in accomodating all of these issues and were incredibly professional in dealing with all the formalities and protocol. The sneak peeks of the photos have been beautiful and I would highly recommend anyone looking for a  fun, happy and eager photographer who knows what they're doing to hire Grace and her team!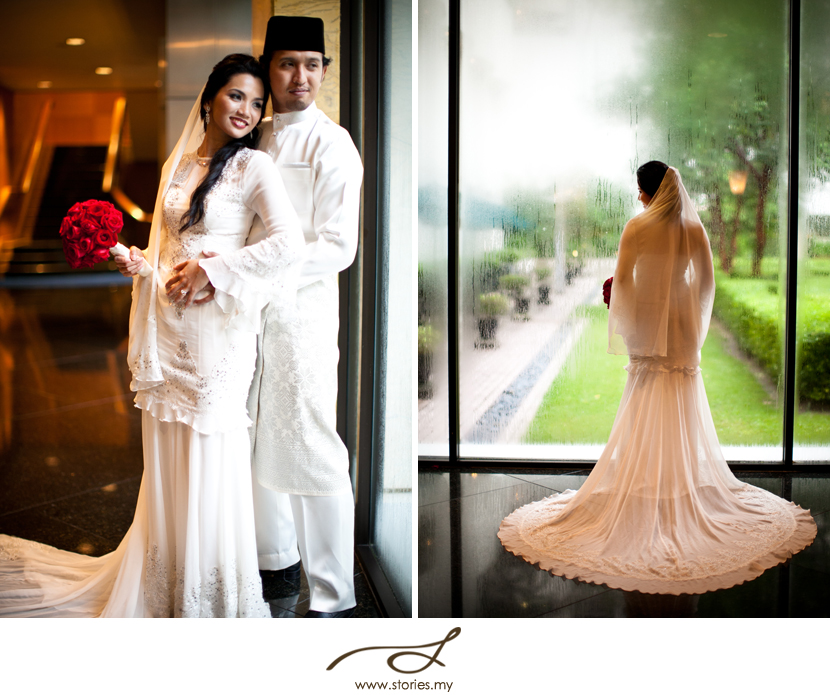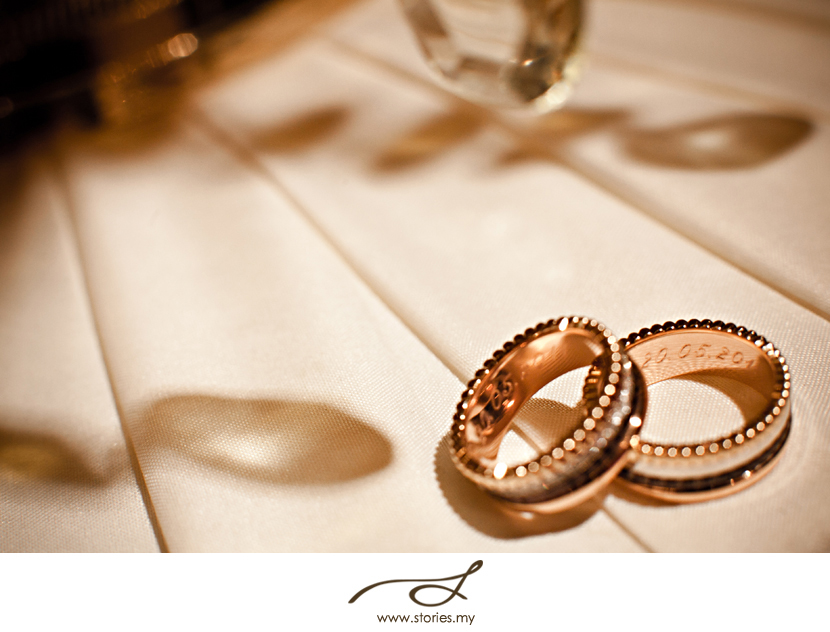 As with  most Malay weddings, the akad nikah was held on a separate day as the wedding dinner reception.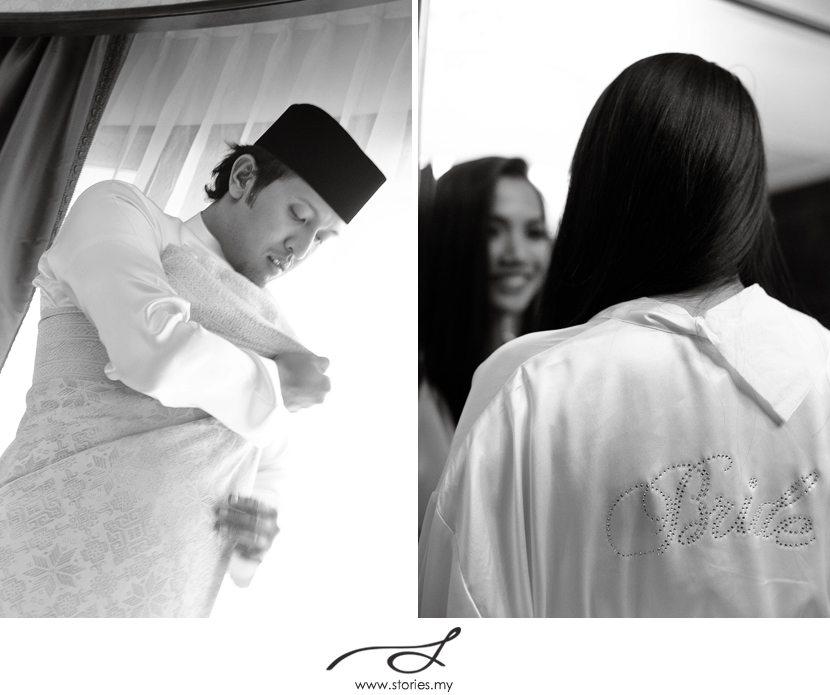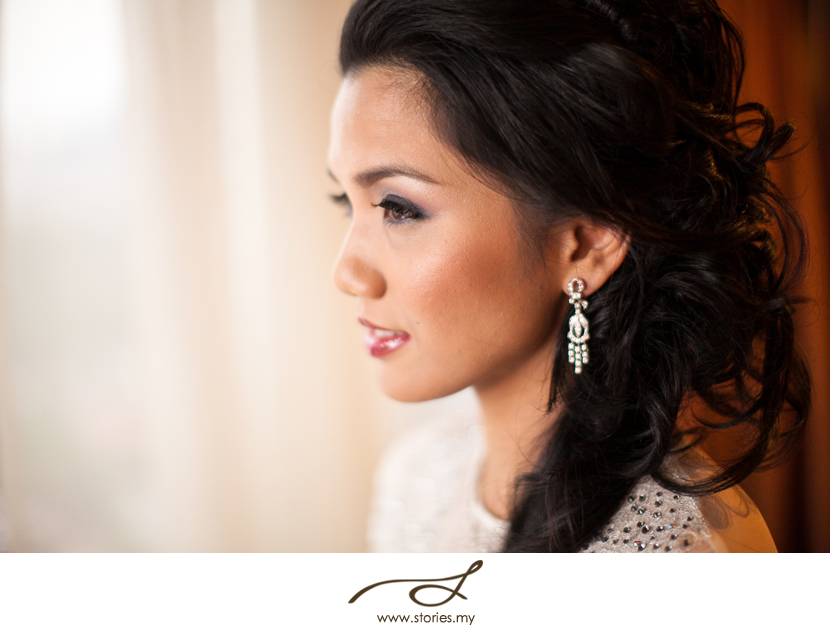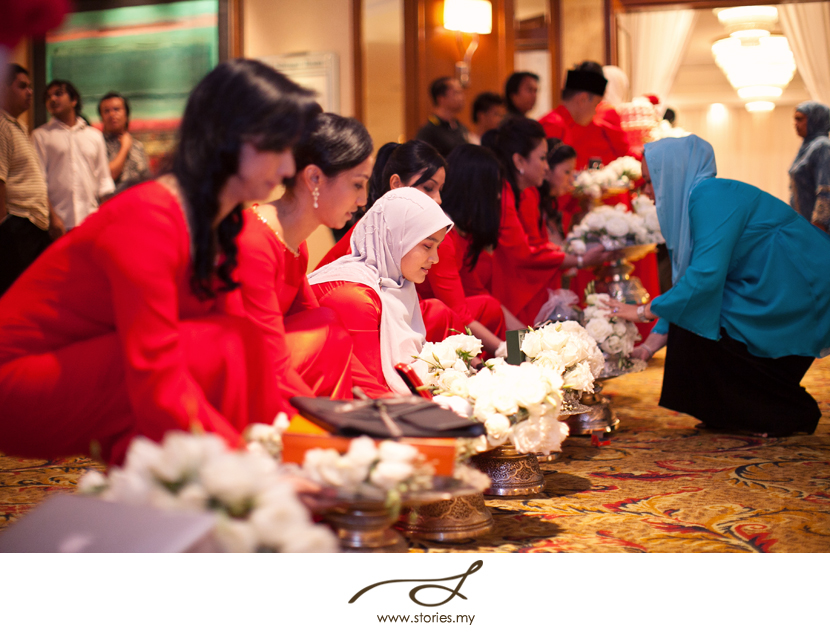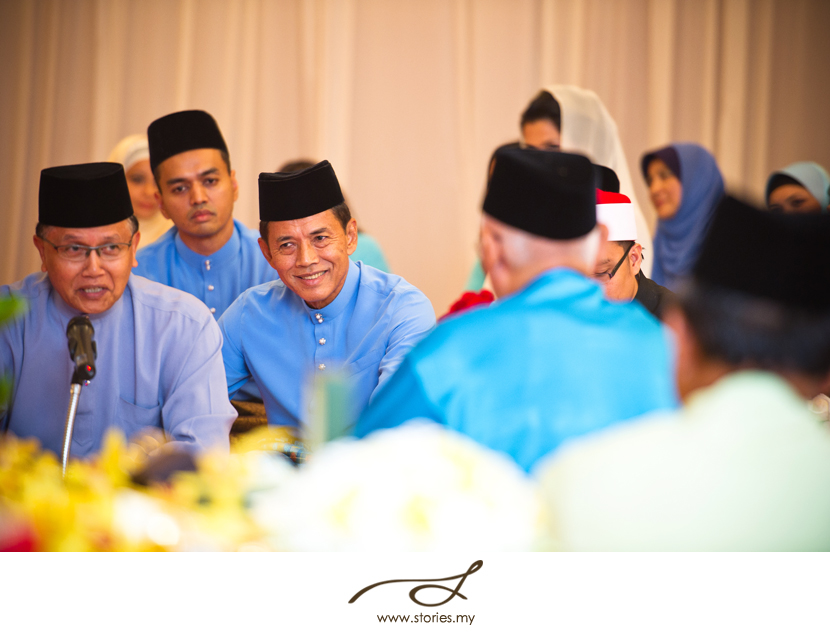 During the nikah, Fahrizal was a little… nervous. :)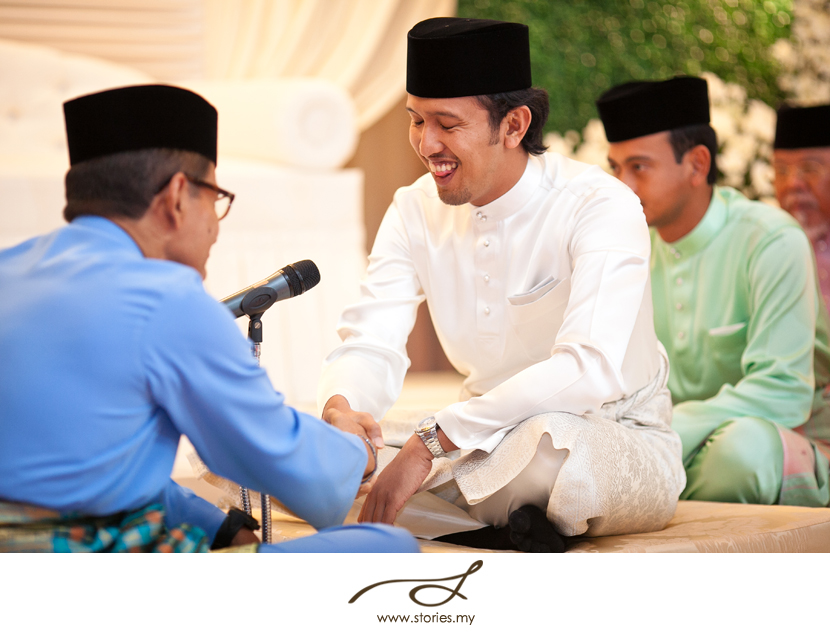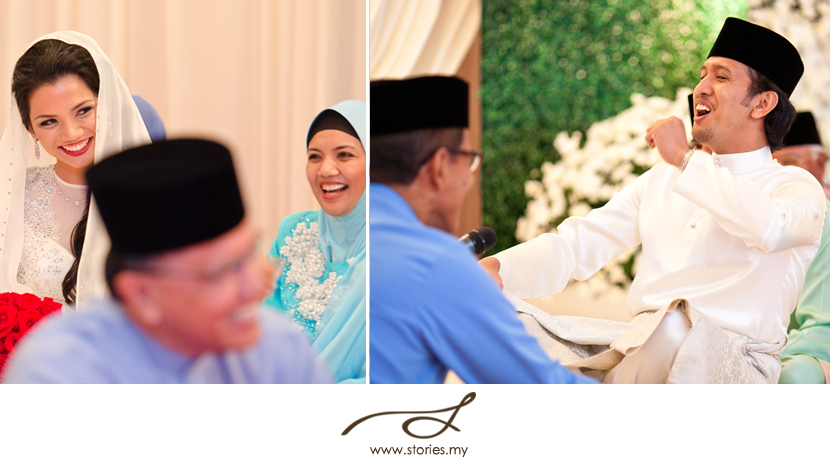 But he made it in the end… !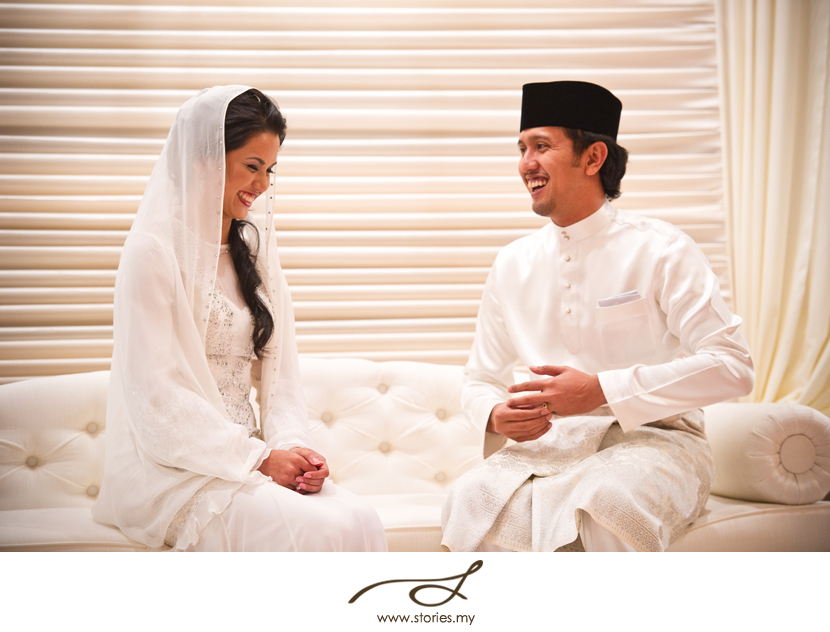 Just a glimpse of the many different hantaran that was exchanged that day…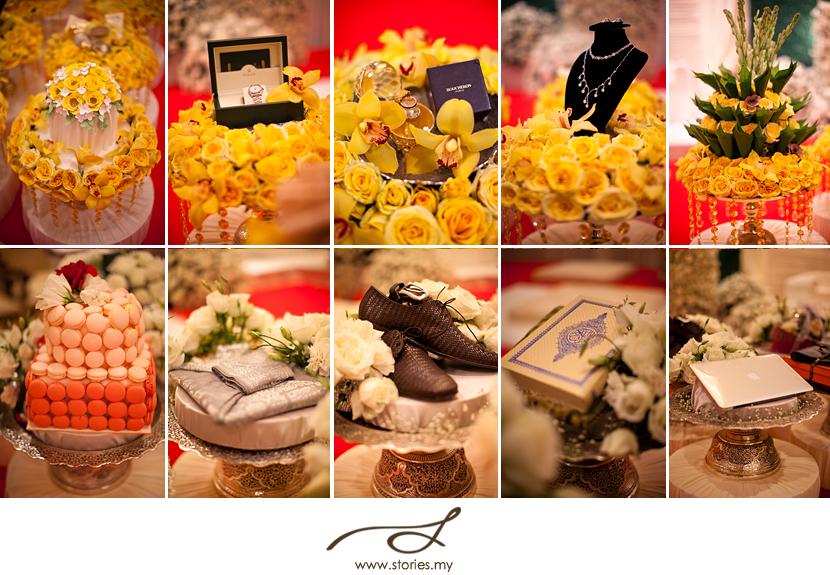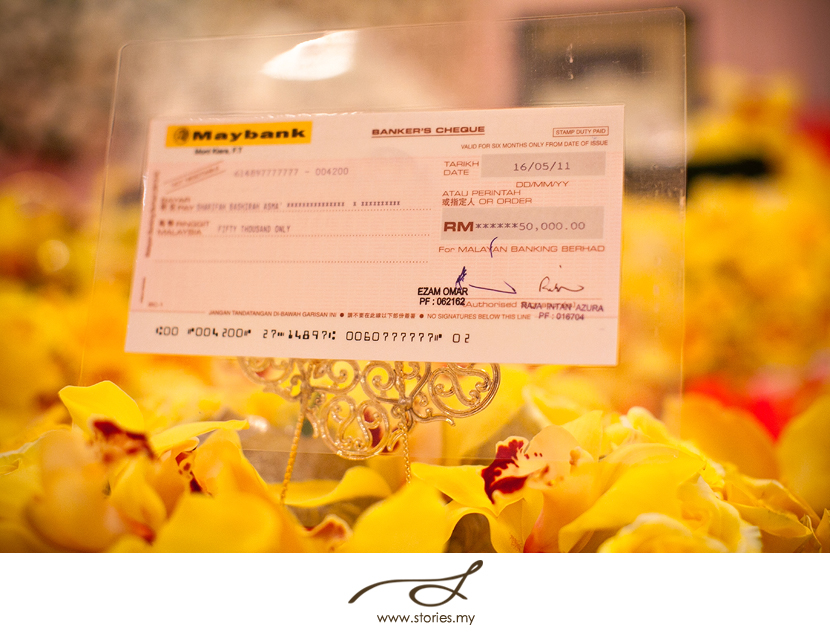 Some decorations from the lunch reception. The cake below was created by Truly Scrumptious. It looks beautiful!

After the luncheon, we took some portraits around Shangri-La itself.
Johan's image here below makes things look so magical…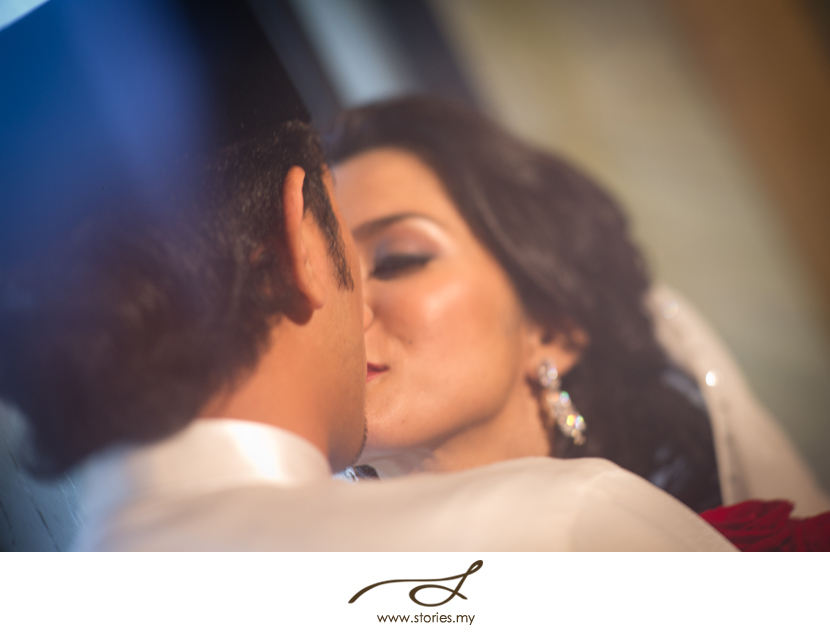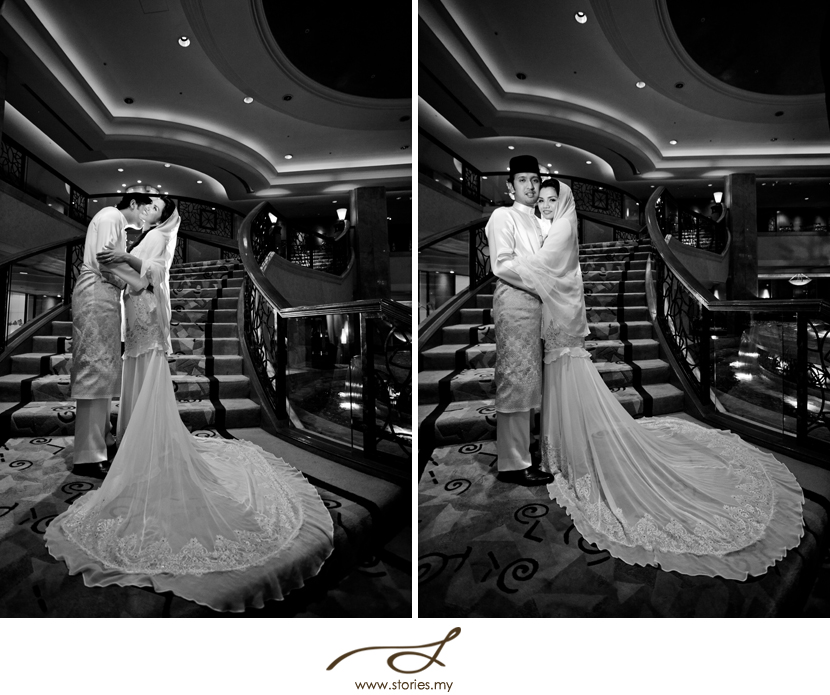 The next day, we were back at the Shangri-La ballroom for Shirah's dinner reception. It was a huge function with about 800 people attending, including KDYMM Sultan & Sultanah Kedah, DYMM Raja Perlis, DYMM Yang Di-Pertuan Besar Negeri Sembilan… the list is long!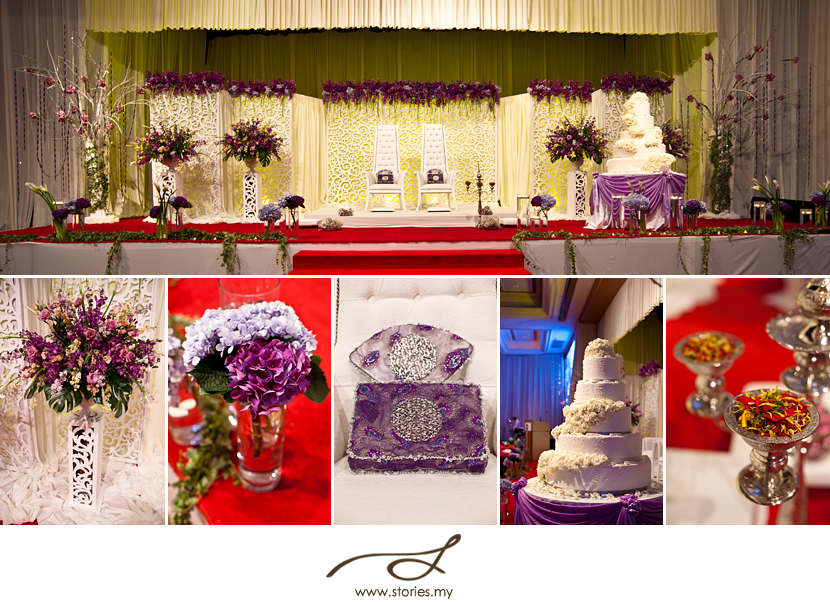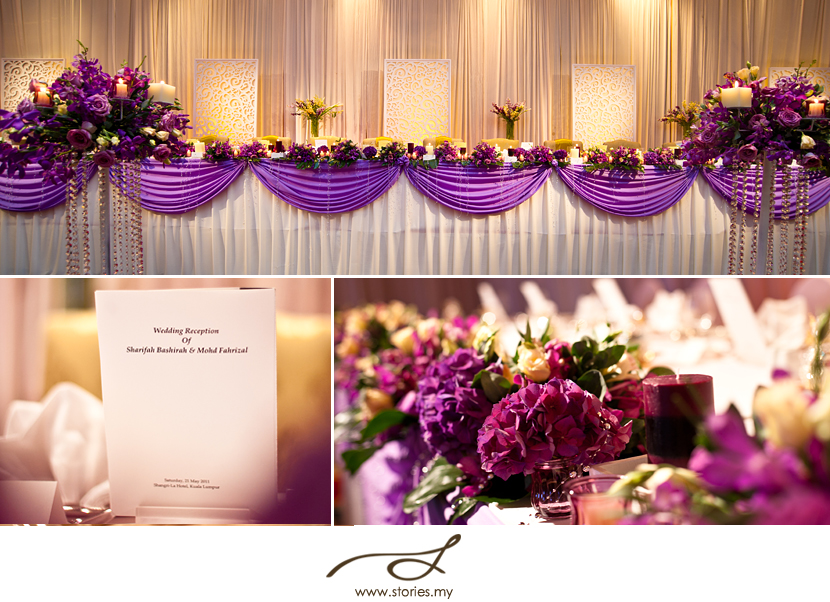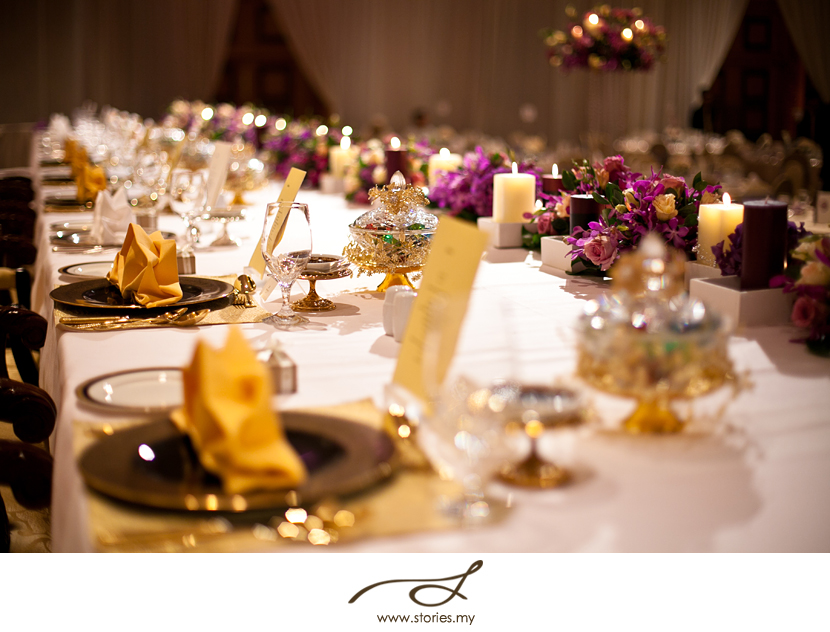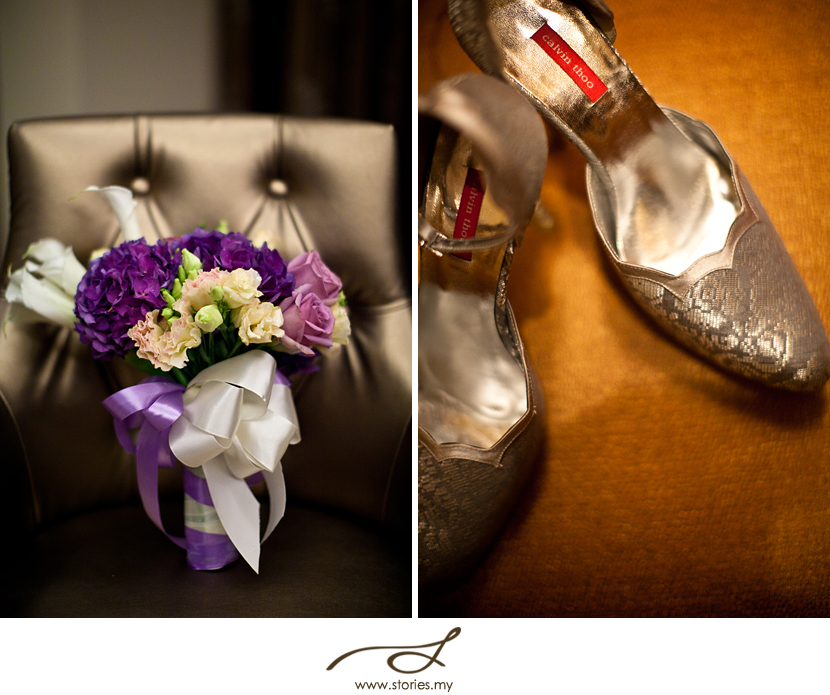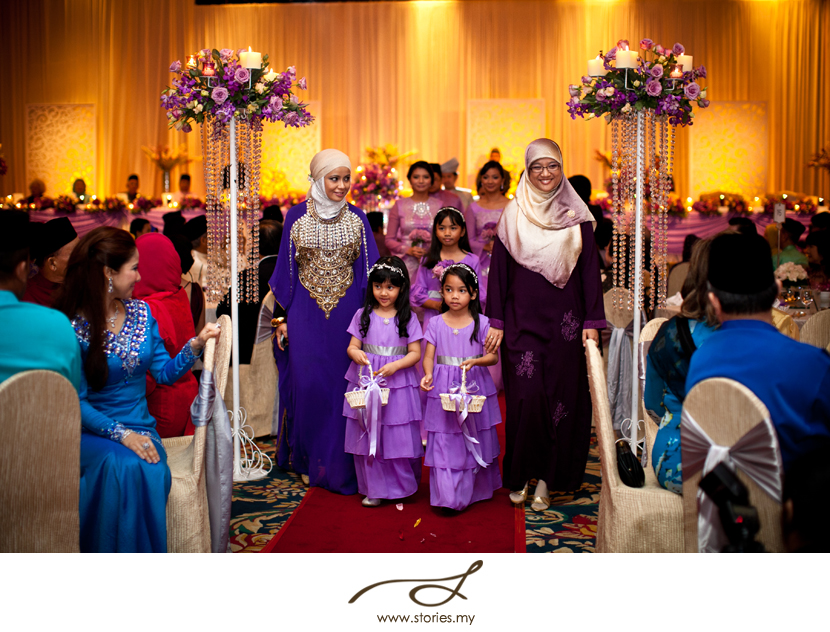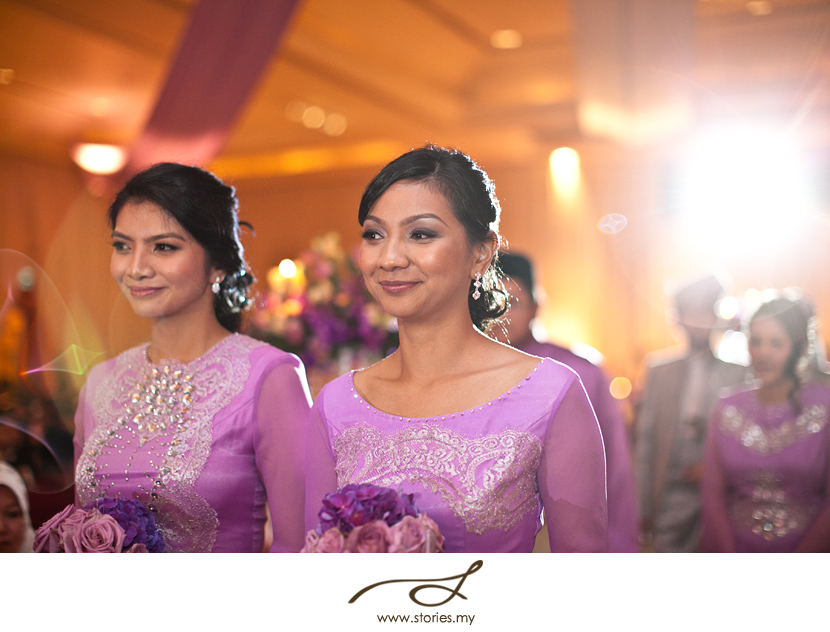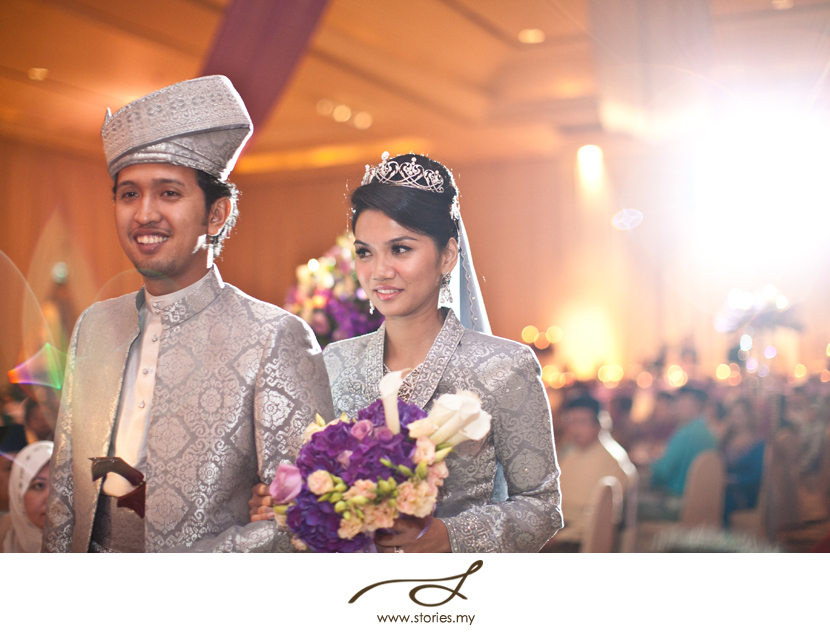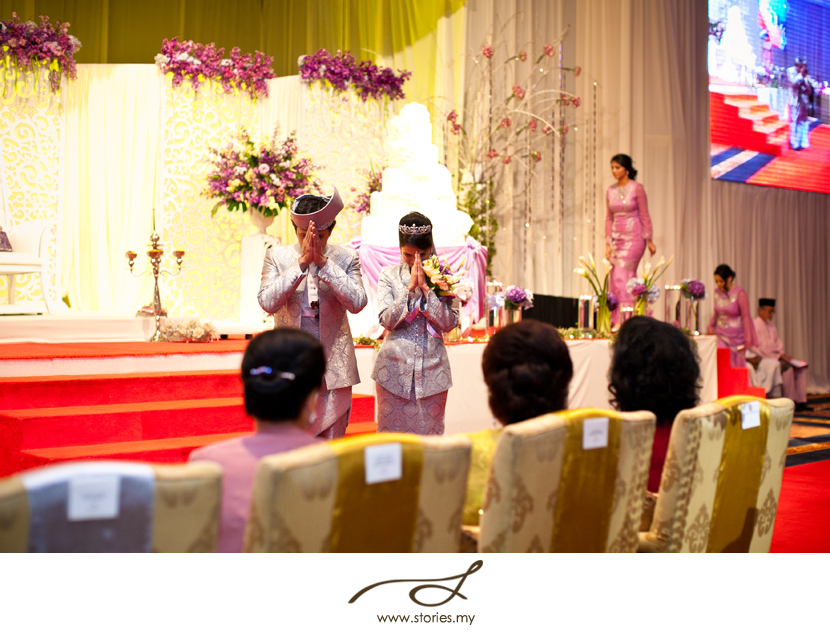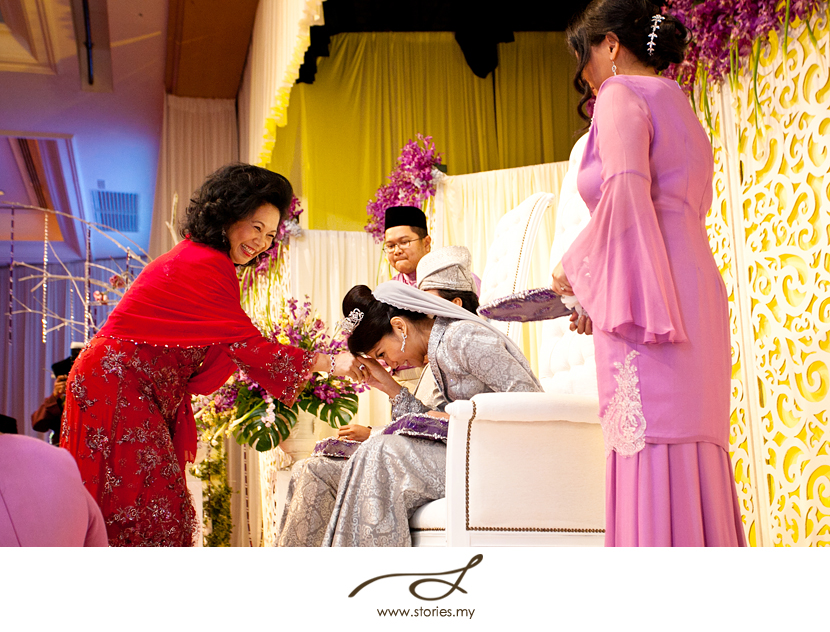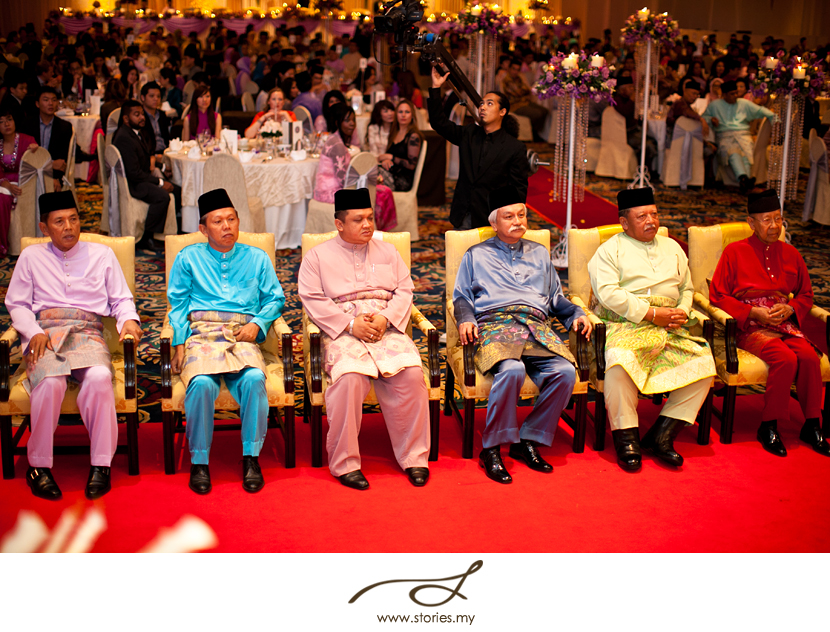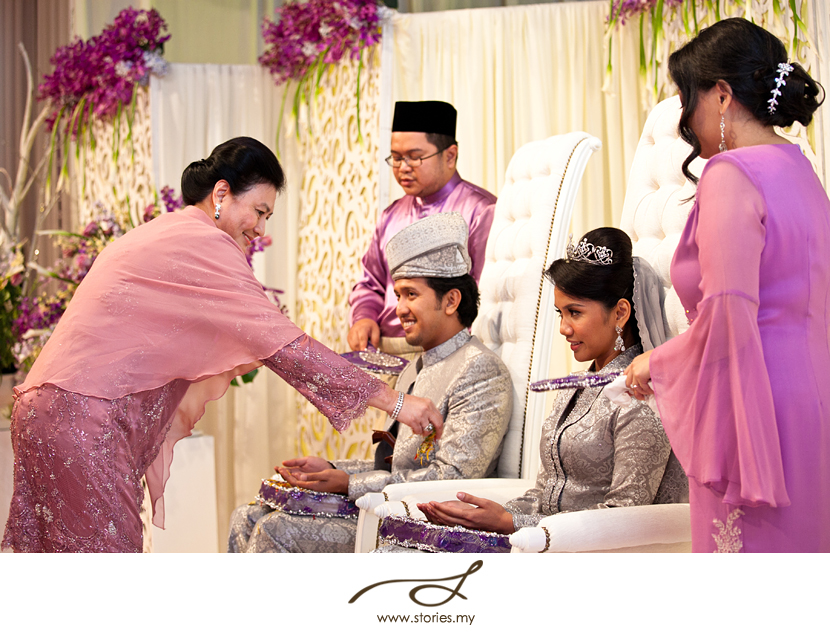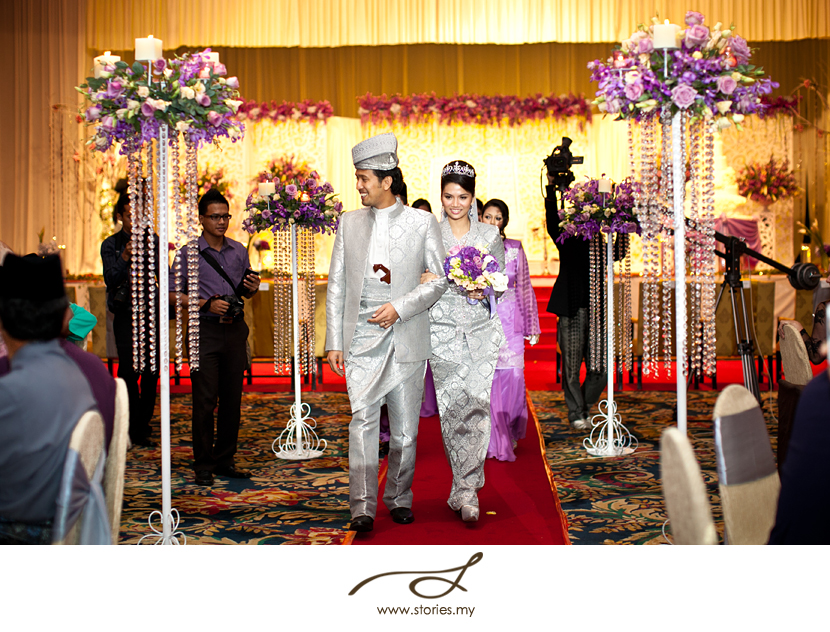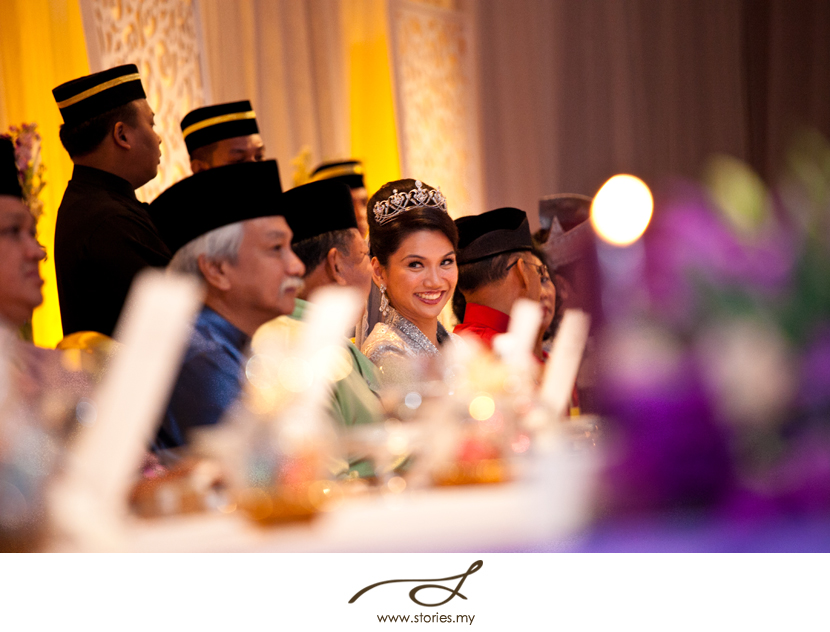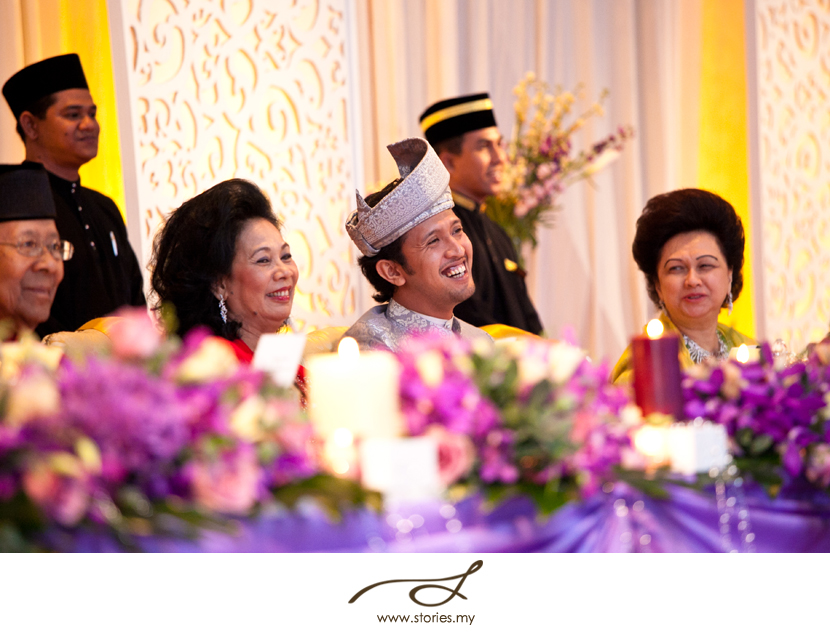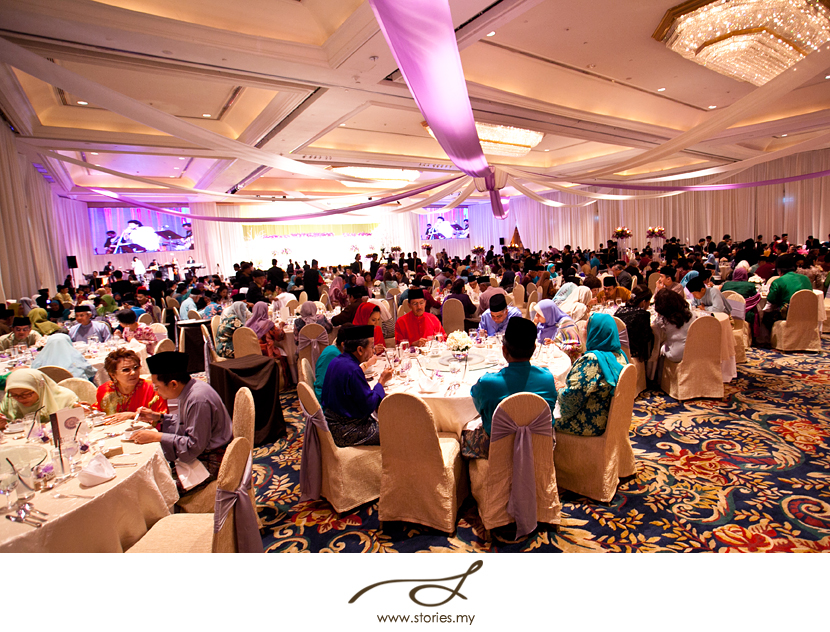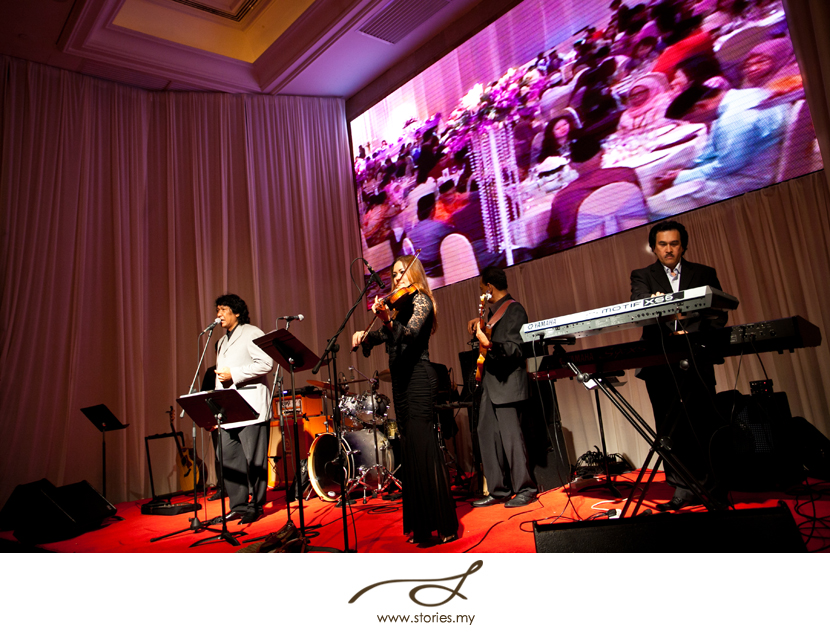 During the dinner, there was the screening of a thank you video made by Fahrizal & Shirah. Shirah talked about her late mom which made her siblings tear.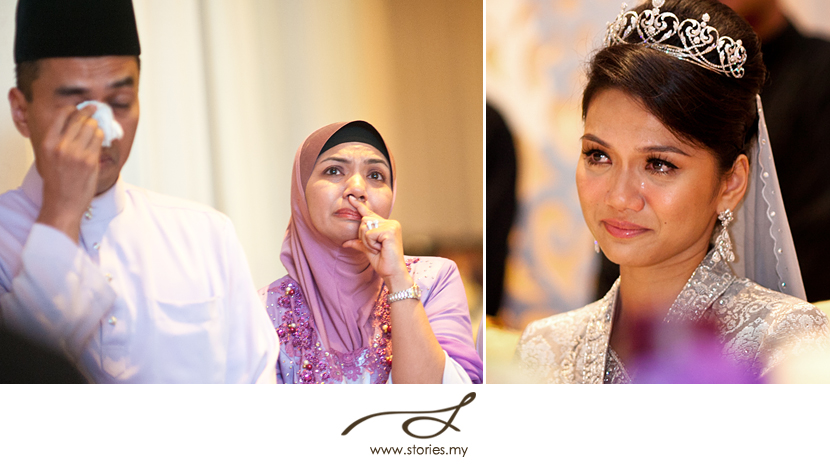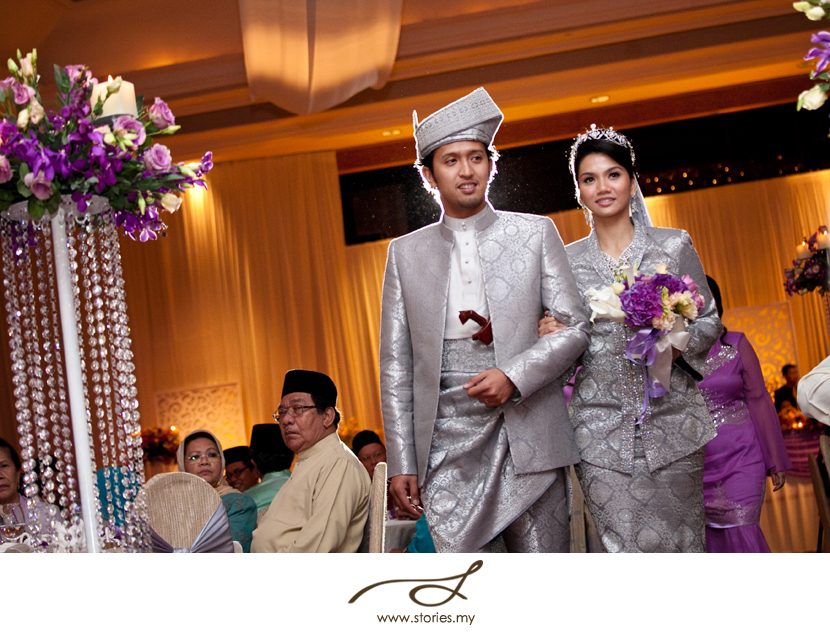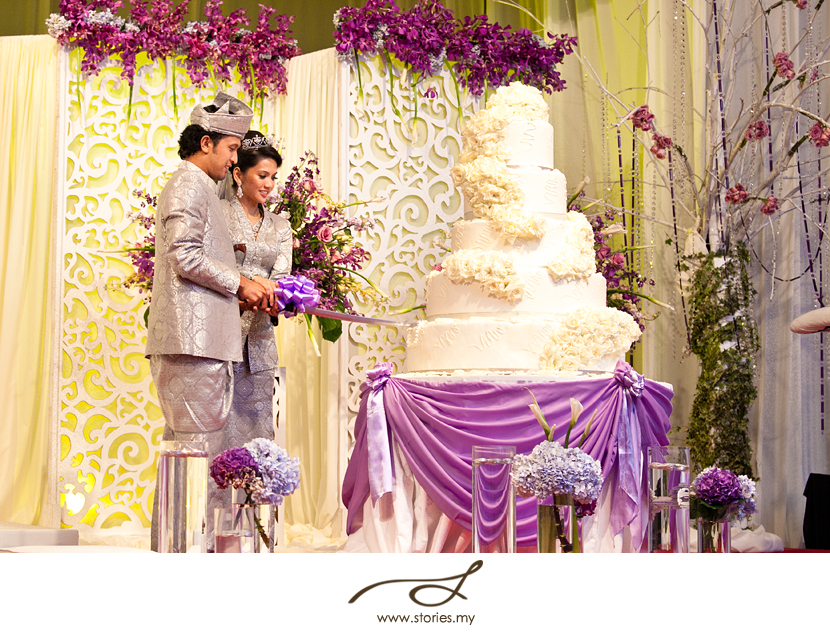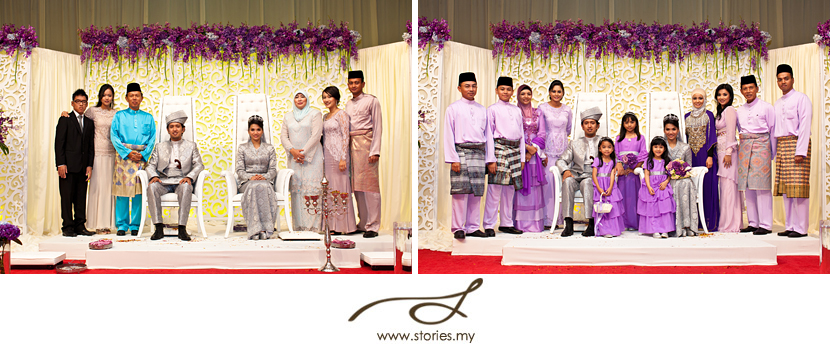 At the end of the night, the two flower girls were really exhausted. I love this shot done by Johan. He has such an eye for expressions and catches them just at the right time…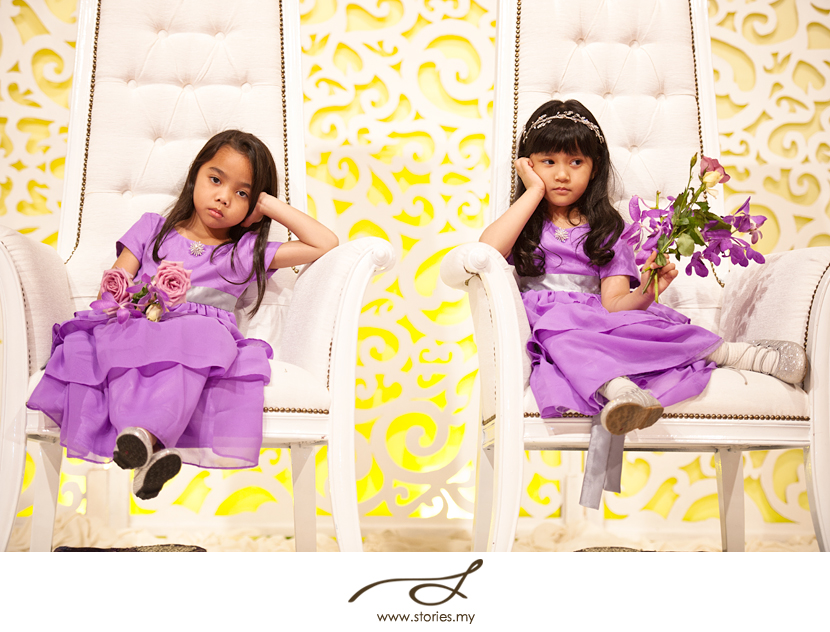 Thank you for giving the Stories team the opportunity to photograph your wedding, Shirah!