Photographers: Grace & Johan
Location: Nora's home & JW Marriott, KL
Hair & Make Up: Khir Khalid
Nora's Nikah Outfit: Sapto
Nora's Dinner Outfit: Didit Hediprasetyo
Flowers & Decorations: The Occasions
Stationery: Emma K
Videography: Leonard Hon
Entertainment: Tirta Sari Gamelan
There's just so much to love about this wedding. I am absolutely thrilled whenever I walk into a wedding and see lots of delicious details that beg to be photographed. Add to that equation two really talented, arty and creative people – Nora & Along, and also all of Nora's friends who were from Parsons School of Design, New York, (especially those who contributed so much to the wedding day)… everything turned out just perfect. Tears flowed freely during the dinner reception. It was really obvious that Nora & Along are deeply loved by their family and friends.
Some time back, Johan photographed Nora & Along's engagement ceremony, and a few months later, we were there to photograph their wedding day. Thank you, Nora & Along, for this opportunity to document important moments on your wedding day.
To start off the post, I'd like to point out these lovely invitation cards that were designed by the talented Emma K, who is also Nora's sister.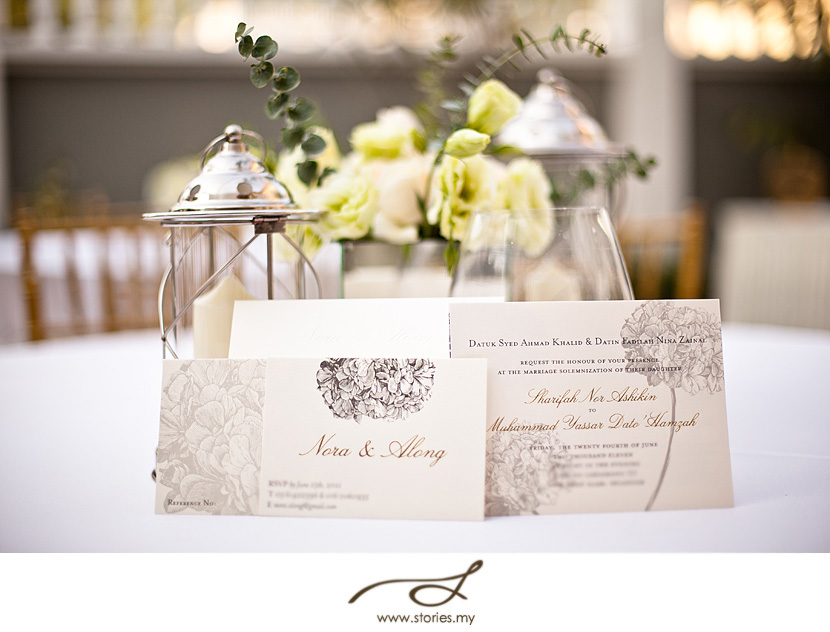 It pays to have designer friends. Nora's nikah gown was designed by her friend Sapto. Gorgeous details!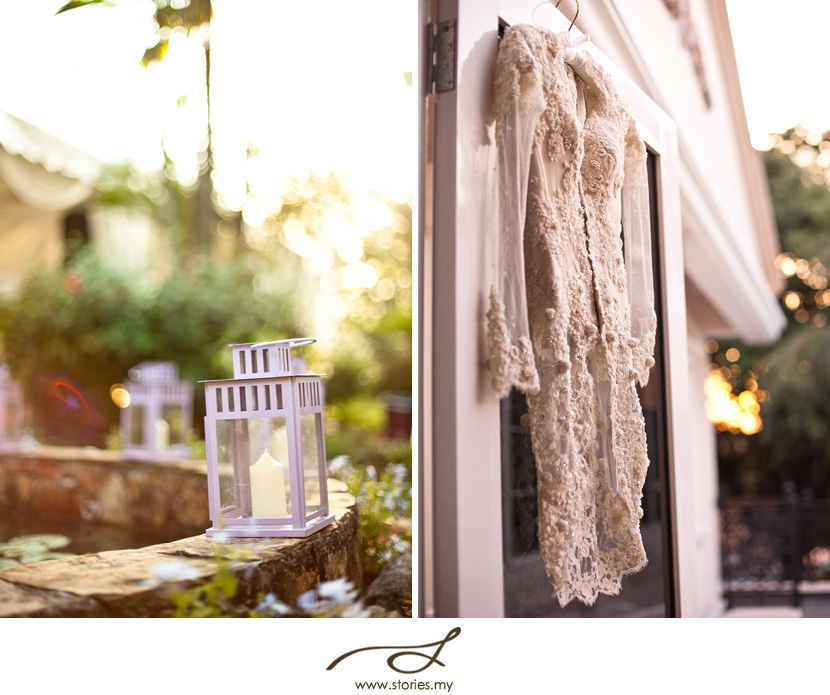 Look at the details at the back!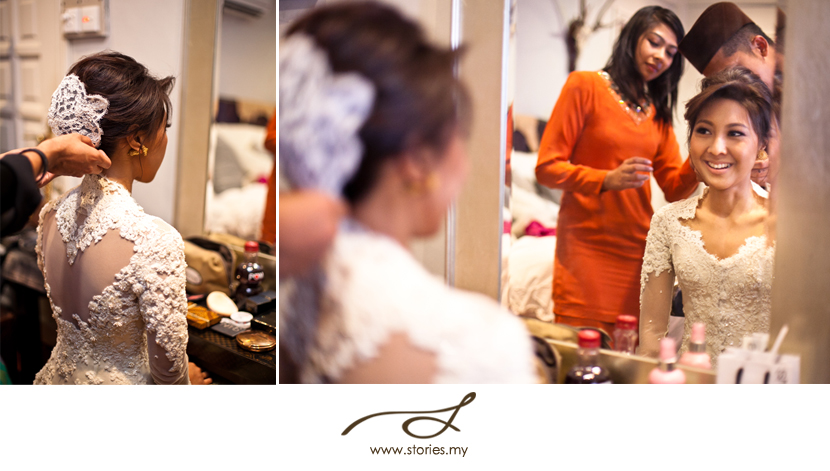 Looking at someone's room can tell you so much about that person. I love Nora's little wall, filled with important little things. And Along's toys are cute!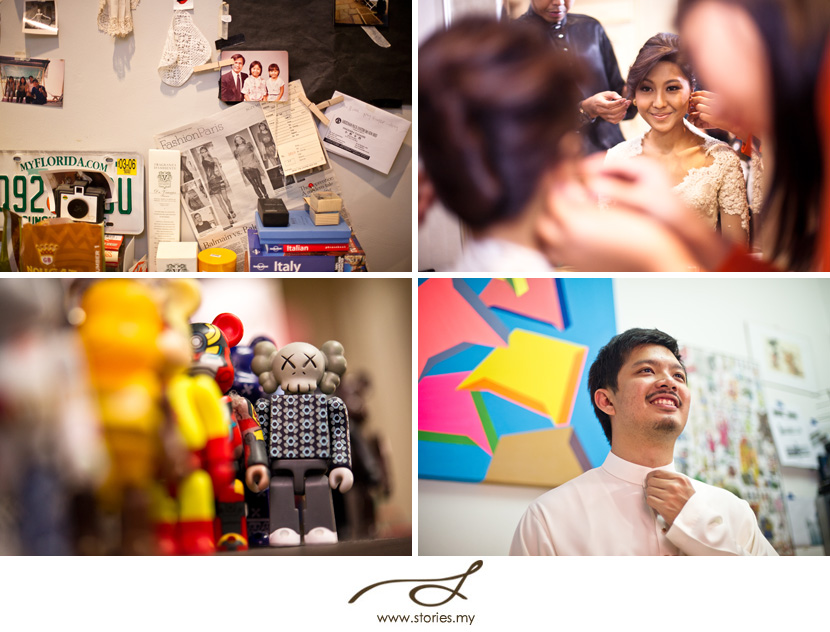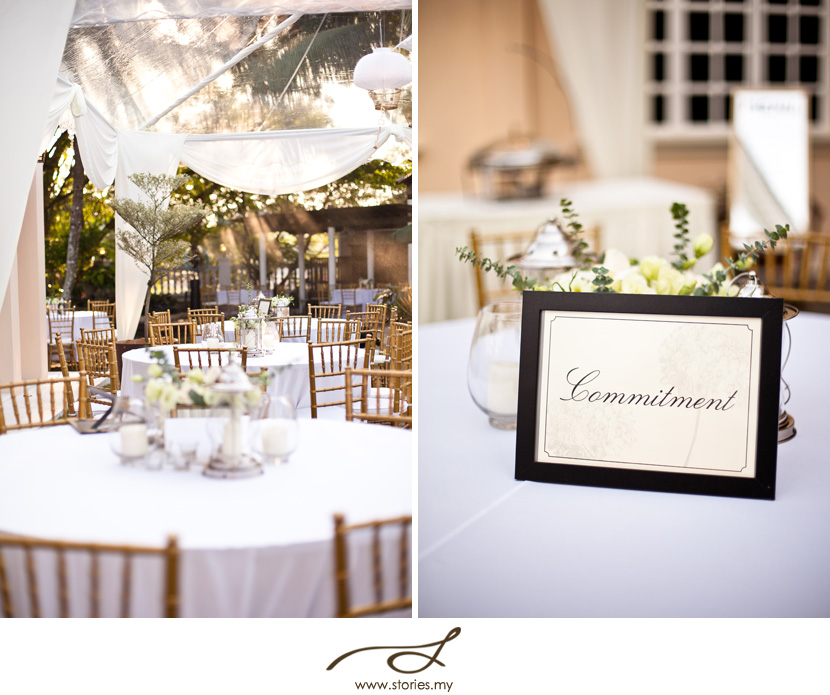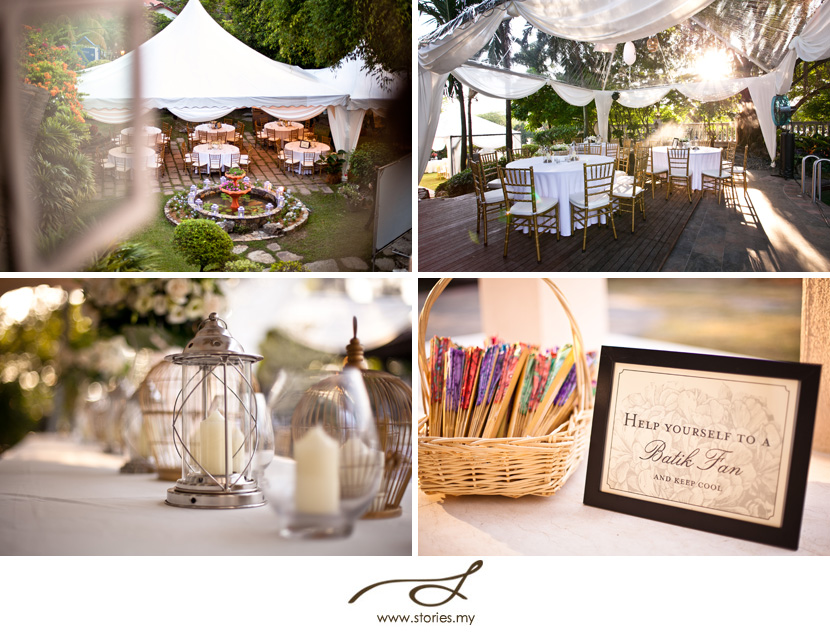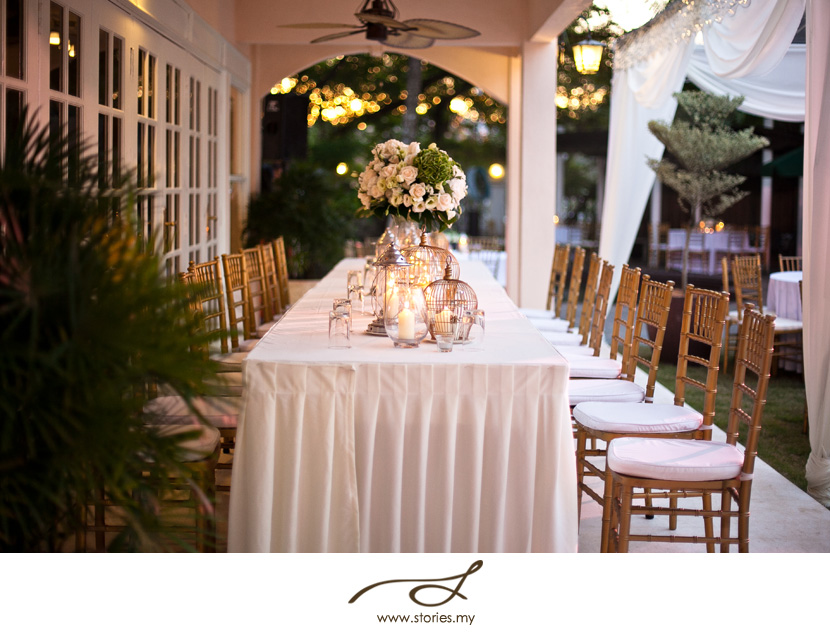 While the guests arrived to the peaceful rhythms of gamelan music, Nora and her friends got ready. Almost everyone traveled from various parts of the world to be there for her wedding. These beautiful outfits worn by the bridesmaids were customized by Nora's dear friend and neighbour at Trio-Os Fashion Cafe, Empire Gallery. The caftans were customized to match the traditional Javanese batik sarongs, which were a special gift given to Nora by Didit's mom.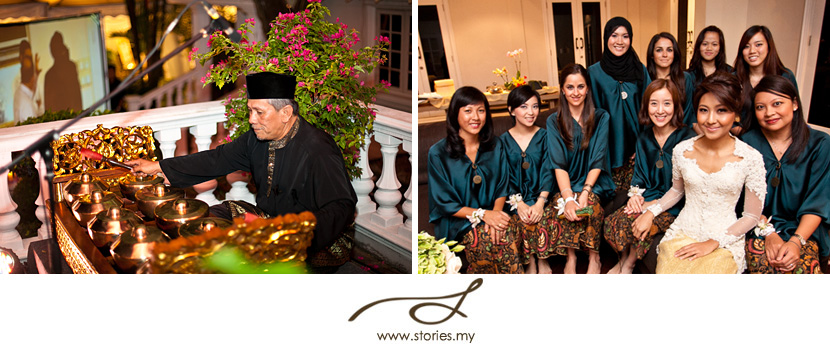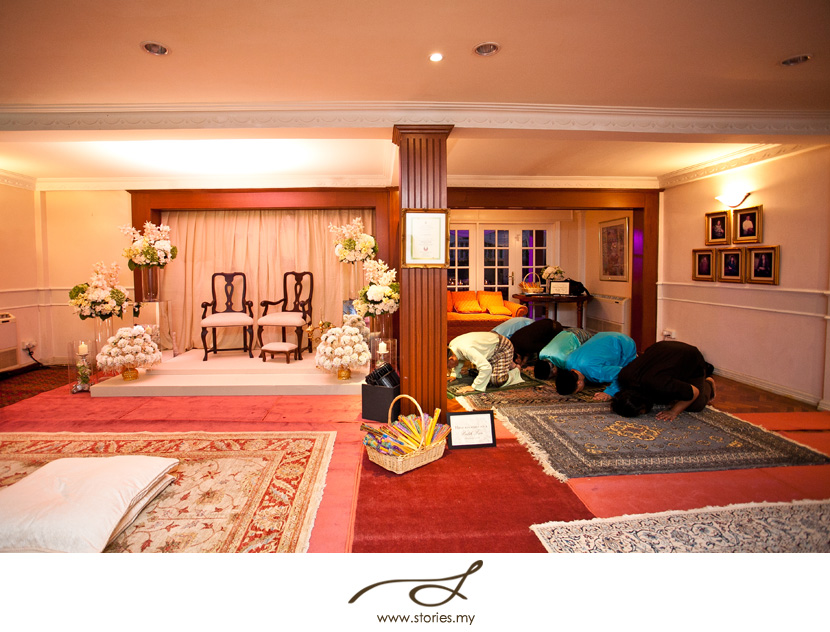 The decisive moment in every akad nikah ceremony…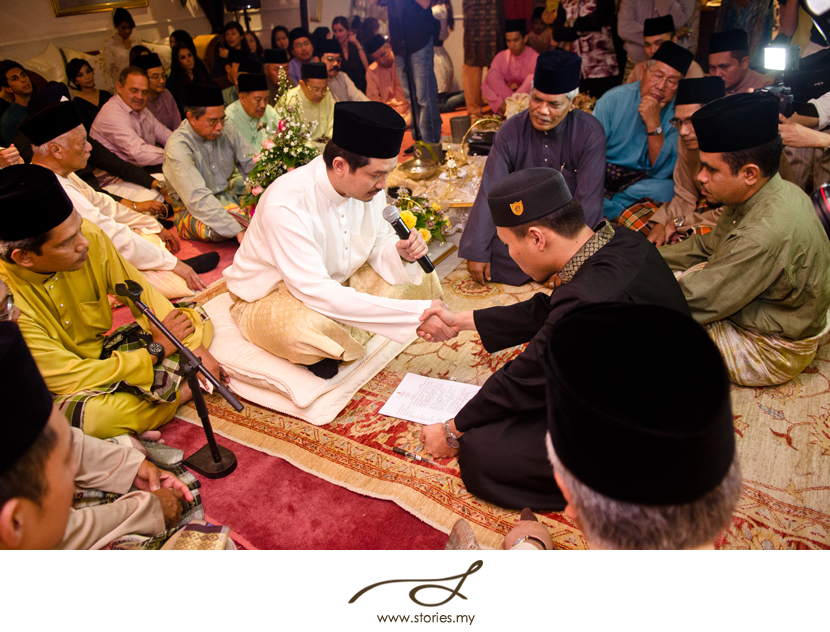 And he did it!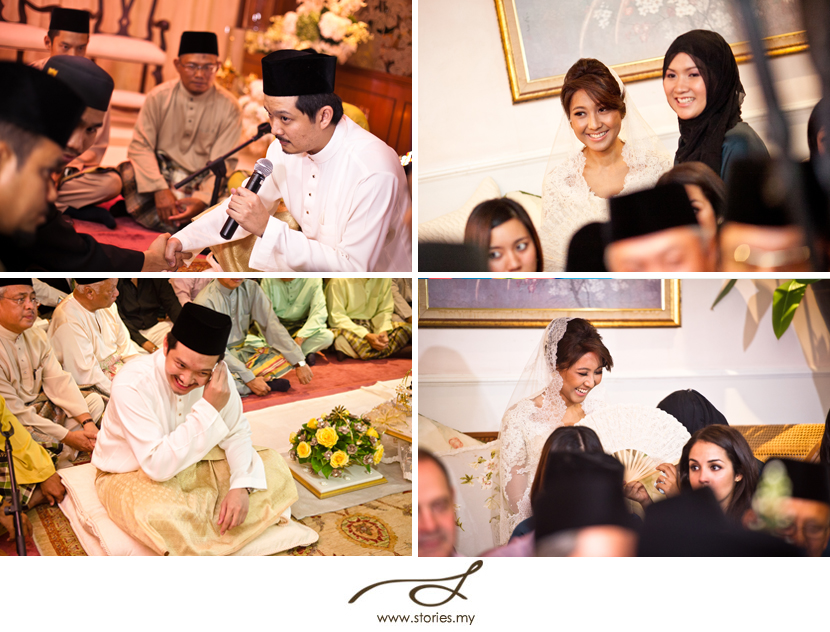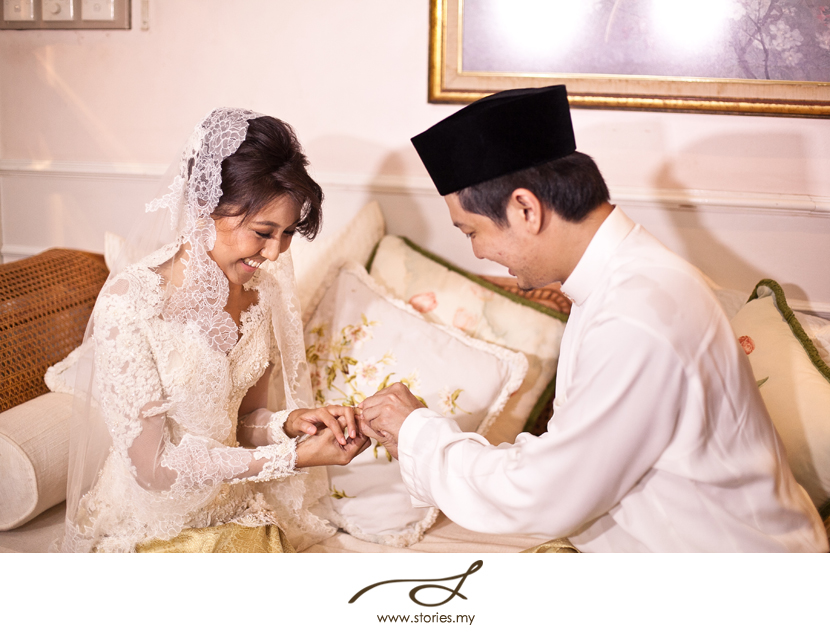 There is a whole story to this gorgeous ring that you see here. This Georgian period antique ring was purchased in London while Along and Nora were in UK for a work trip some time back. They were there to do some coffee research (gee, I wonder what that entails… lots of long hours sipping mugs and mugs of coffee?), and while there, they discovered this amazing ring! Coffee led them to their ring by chance.
Now, what about Along's ring? Since Along loves photography, he opted for an M8 Leica camera instead of a wedding band! Now that's a practical wedding gift! At least Nora would be guaranteed a lifetime of amazing photos!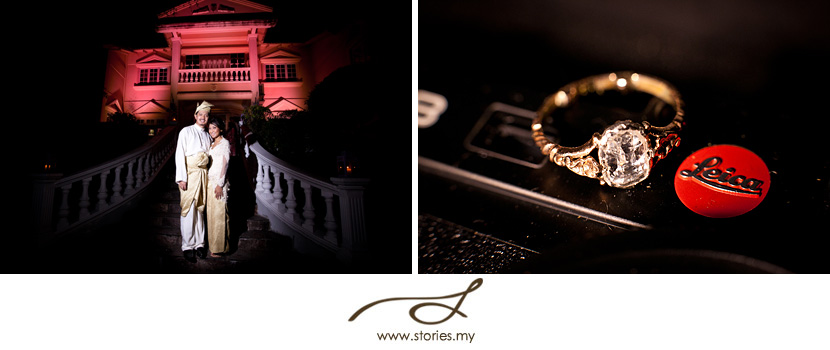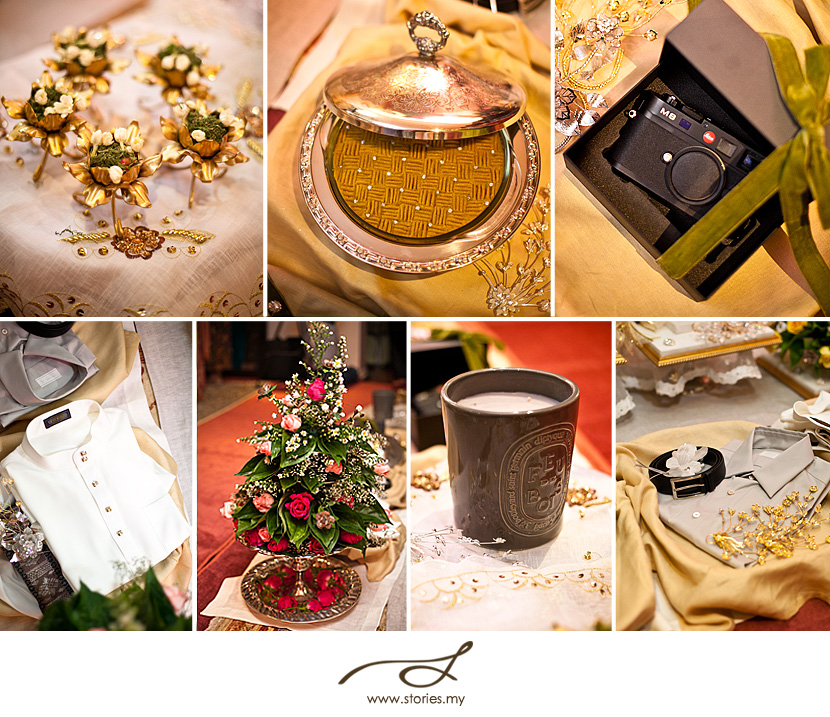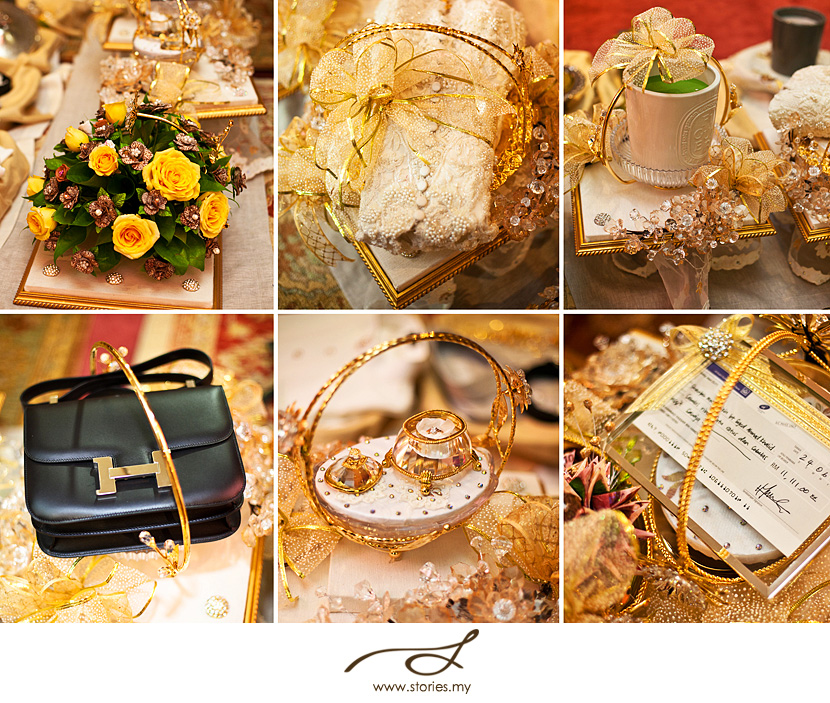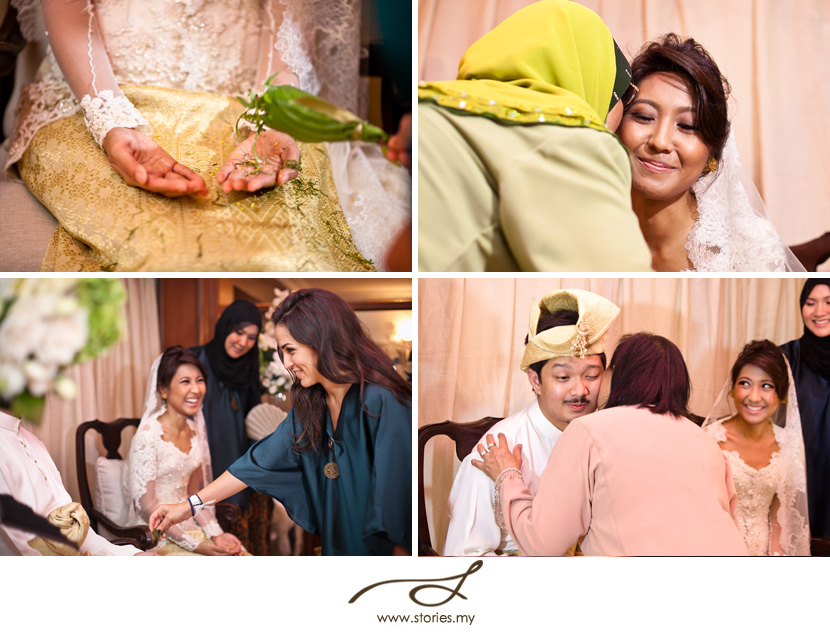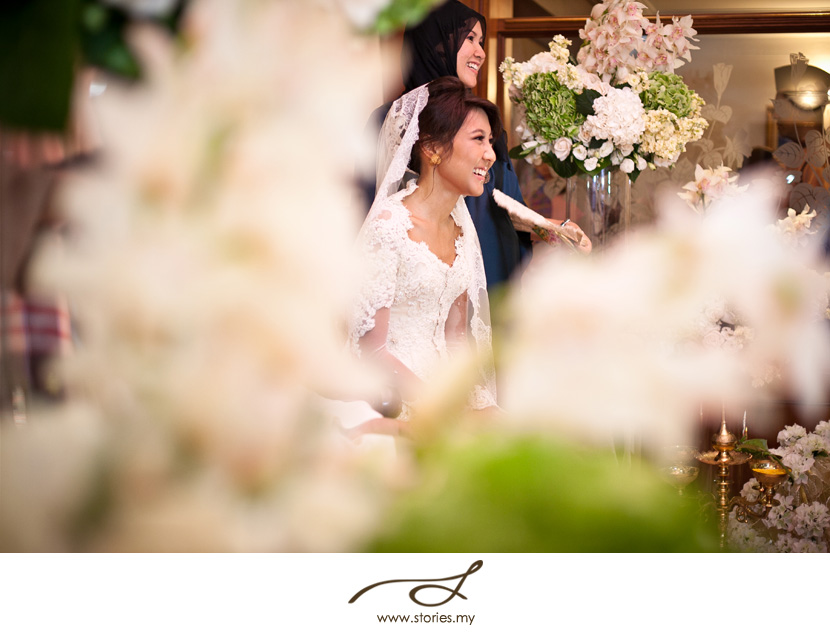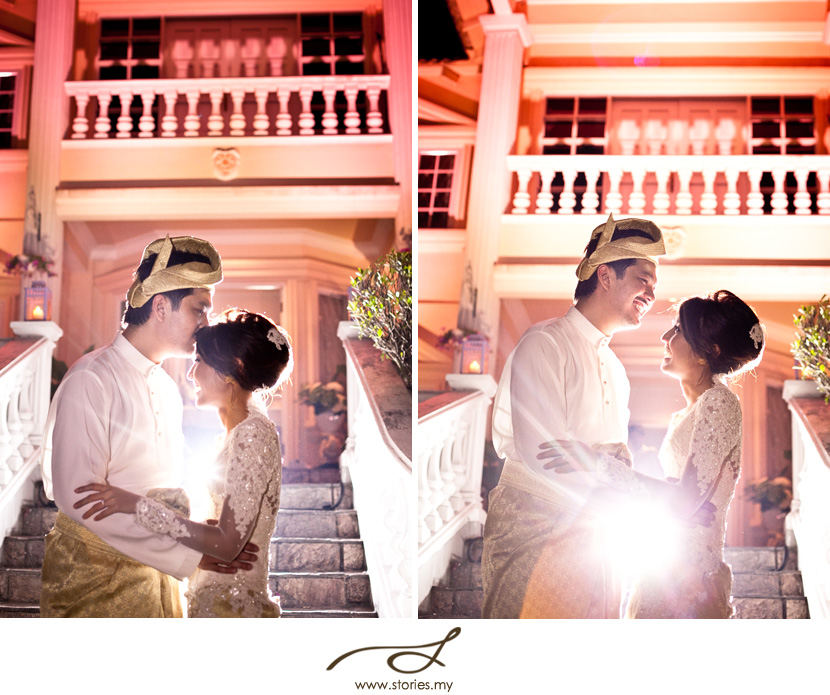 The next day, we were at JW Marriott Hotel for the dinner reception. When Johan and I walked into the ballroom, we were in awe. I had never seen such elaborate and beautiful table decorations before. Everything was so green and eco-friendly!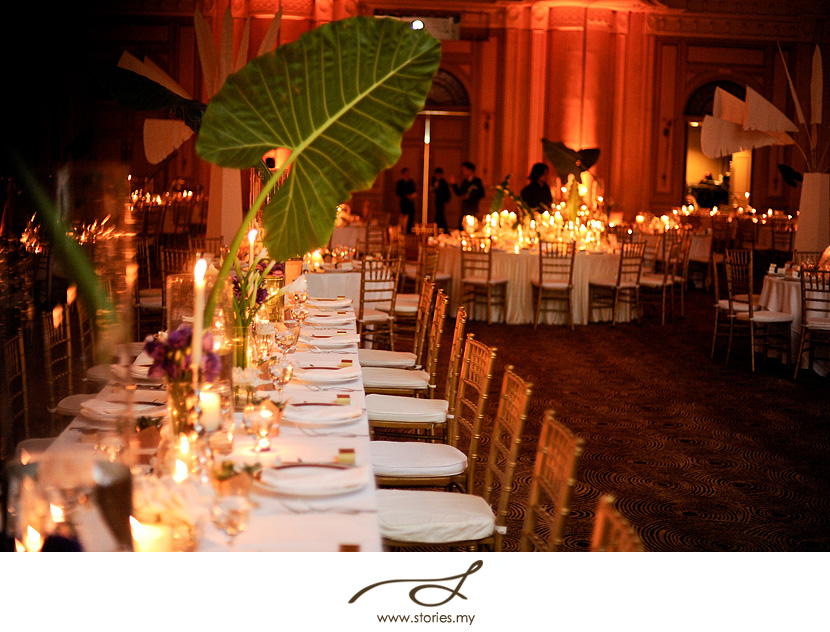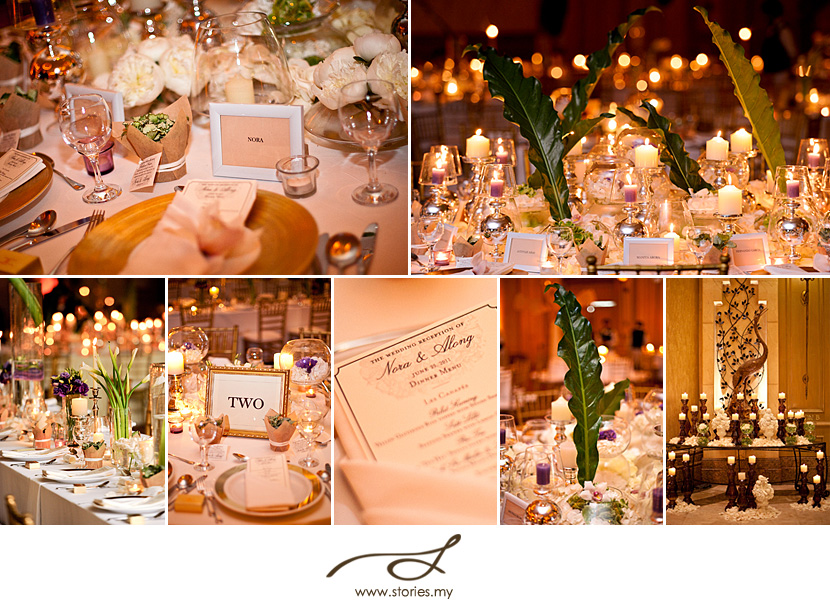 Don't you just love the wedding favours? I don't usually take home wedding favours, but I have to admit, Nora & Along, I 'adopted' a little pot for myself after the reception ended!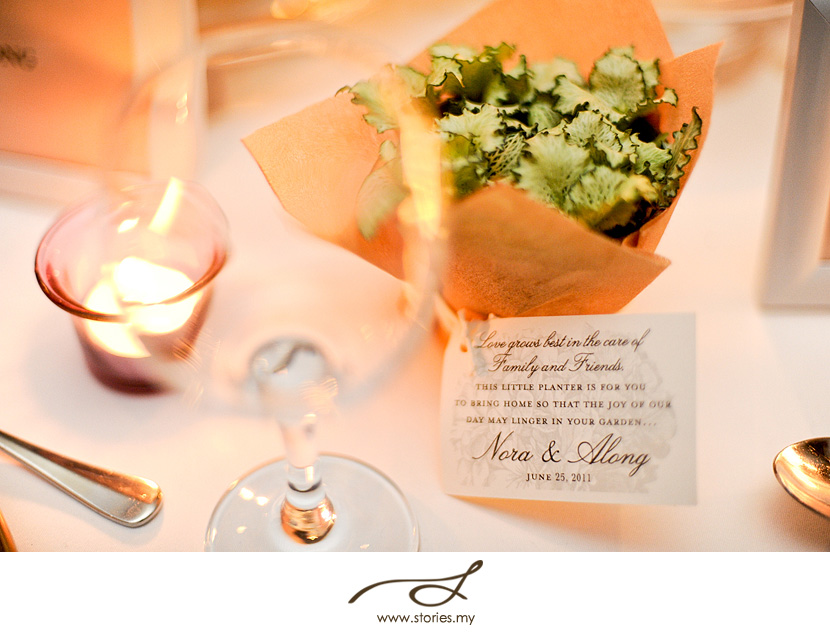 Each guest were also given scrolls – and when unfolded, it revealed a personalized note for Nora & Along! So everyone had to fill in the details and return the scroll to Nora and Along at the end of the night. Some of the really creative things that were on it were…
You two are (fill in an adjective) together…
When you have children, name them (Boy's name) and (Girl's name)…
Take a romantic vacation to (place) together…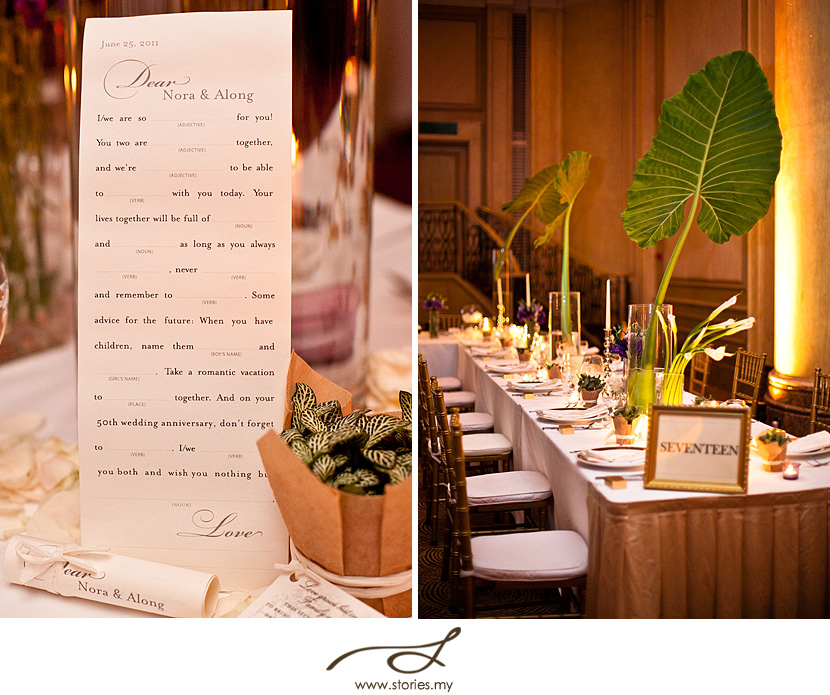 While Nora's nikah outfit was designed by Sapto, her evening gown was also specially custom made for her by her friend Didit.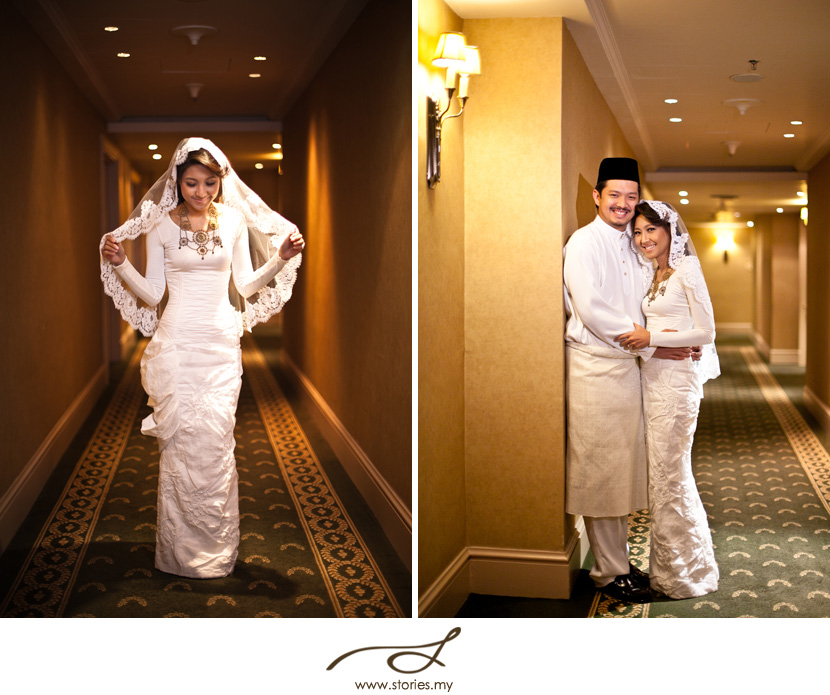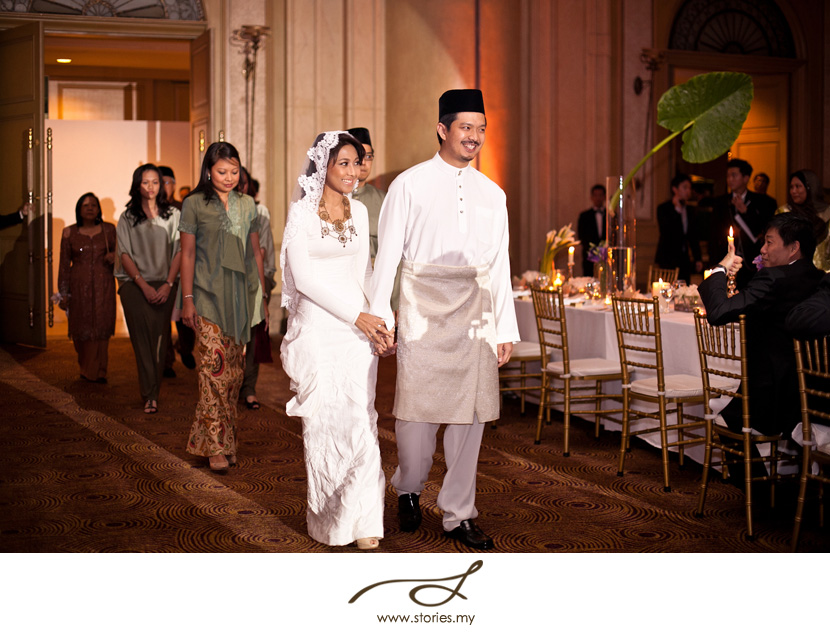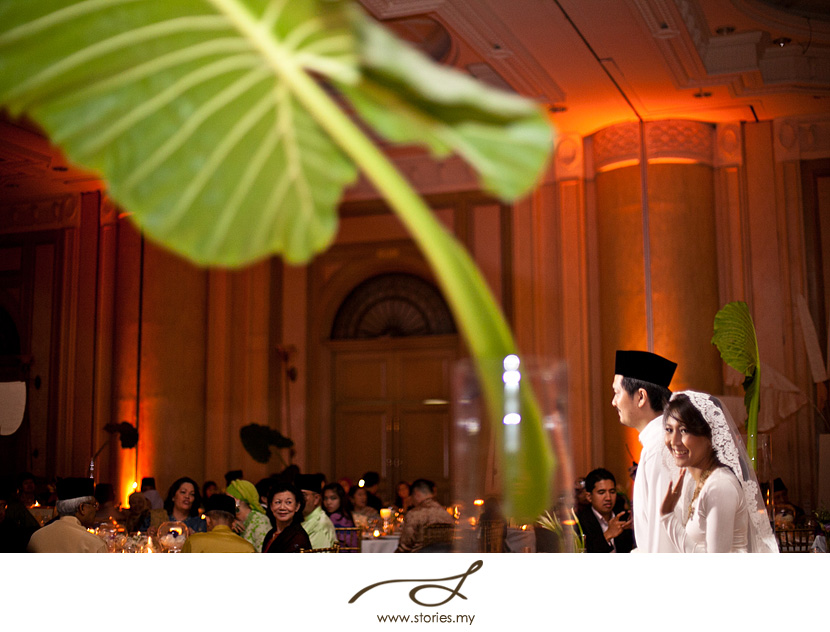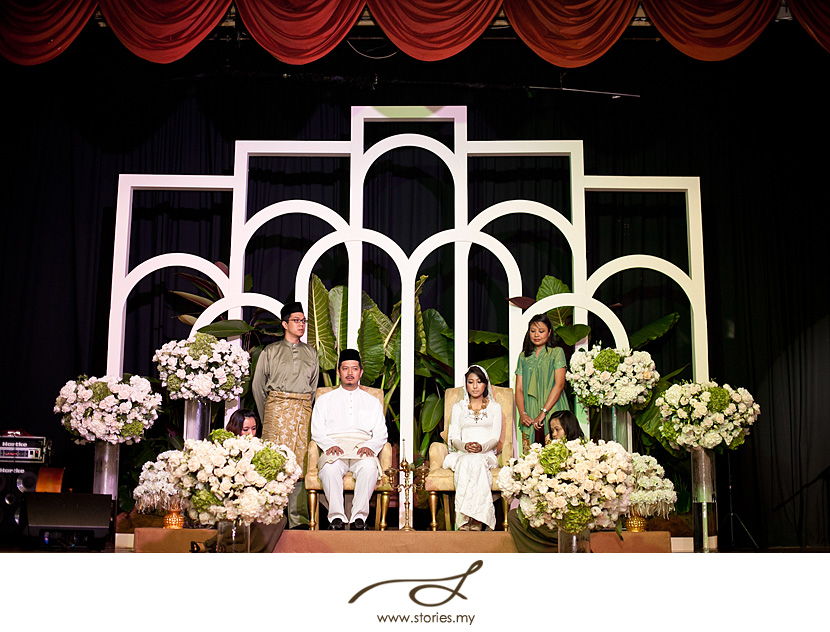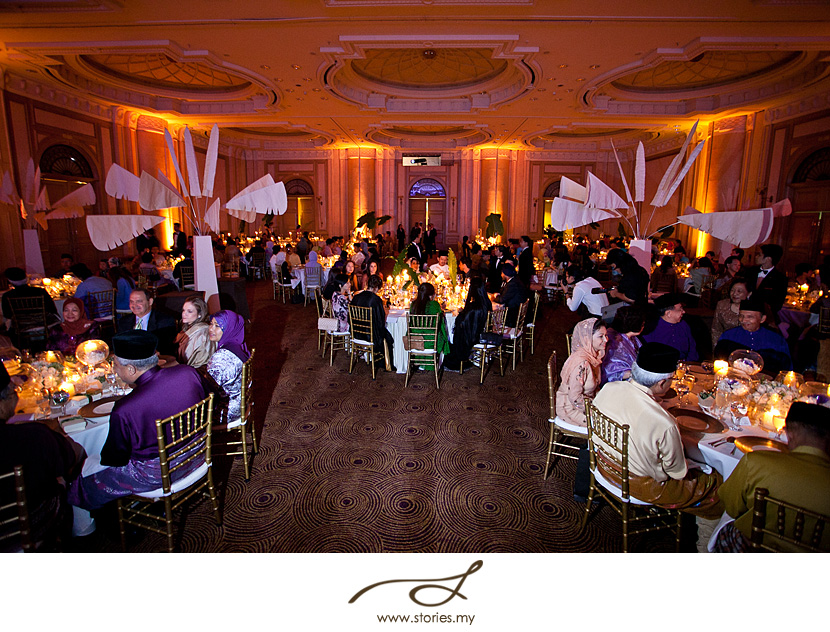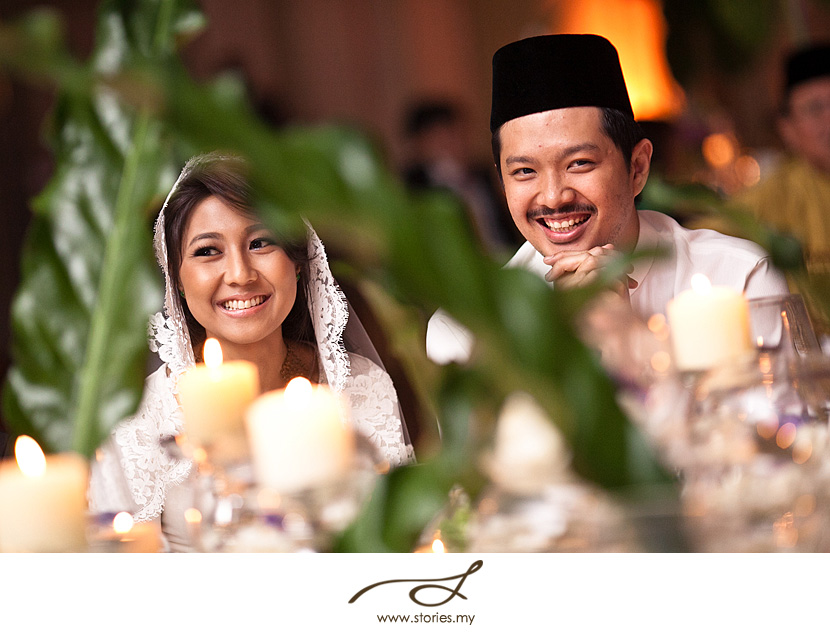 Heartfelt speeches…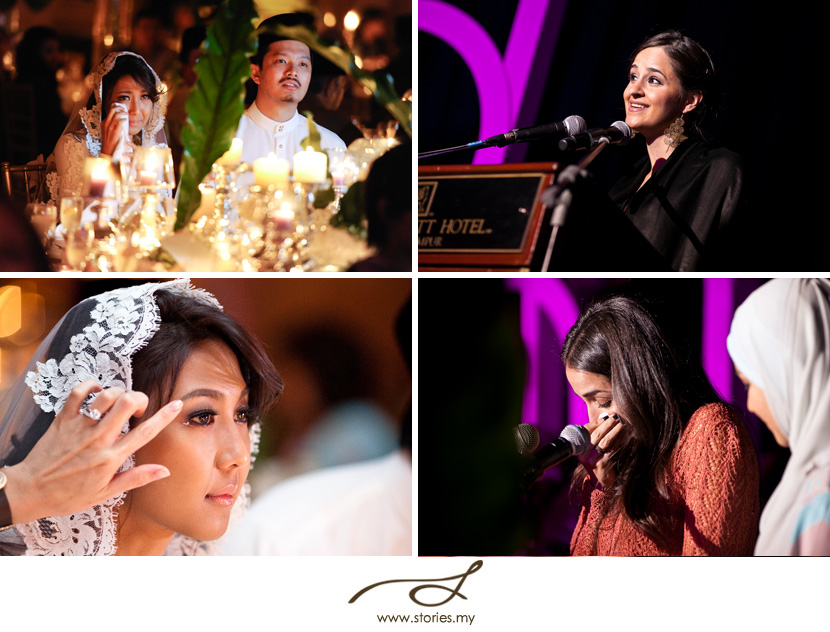 And warm moments…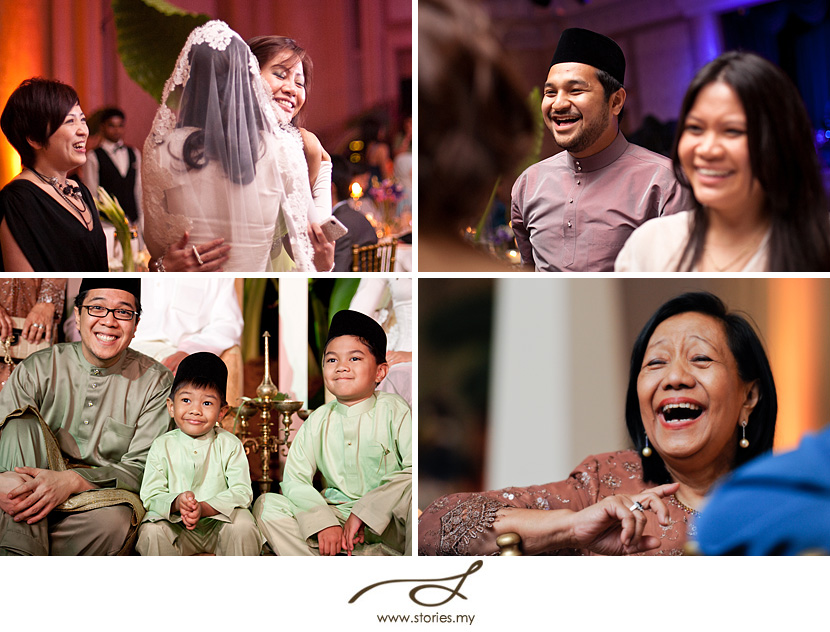 Nora and Along, I am glad to know that whenever you look at these images, you'll be reminded of the joyous spirit of your wedding day. Thank you for everything and all the best for the future! And make sure Along uses his Leica!