Photographers: Grace & Johan
Location: Four Seasons Resort, Langkawi
Wedding Gown: After Twelve
Groom's attire: Dolce & Gabbana, Italy
Make up & Hair: Grace Wang
Decorations & Flowers: Darling Florist
Stationery: White Satin Wedding Stationery, UK
Cake: Four Seasons Resort
Videography: Wedding Story
Dinner Entertainment: Mix N Match, Azlan Nair
She waited 3107 days for him to propose. And propose he did, on the 18th of September 2010.
3338 days since they started dating, they officially registered their marriage at the Old Chelsea Town Hall in Kings Road, London.
And precisely 3388 days since their first date, Wilbur & Helen were married on the beautiful beach at Four Seasons Resort, Langkawi.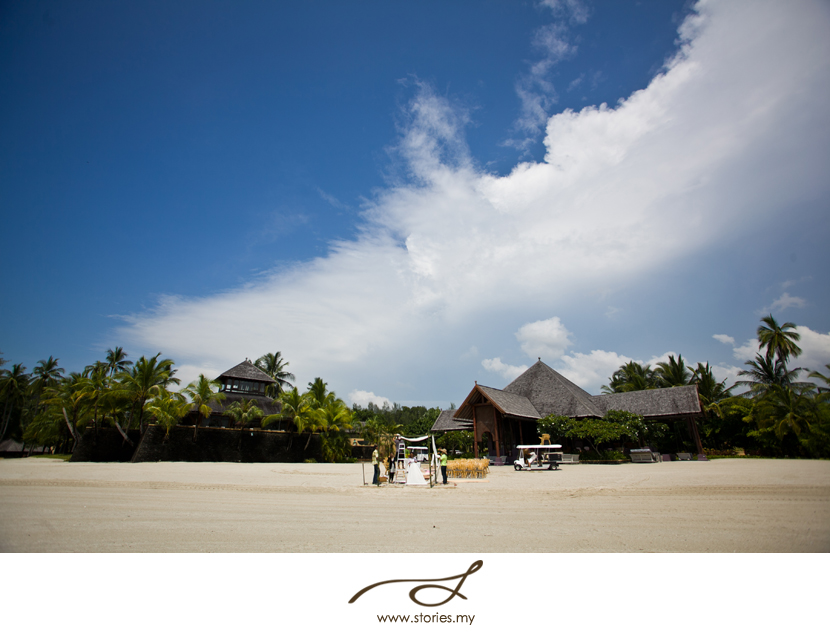 Helen was new to London. She had moved from Coventry to start her new job at KPMG London in 2001. Wilbur was new to KPMG too, and since both needed to look for a place to stay, it was fate that connected them together via a simple email. Wilbur asked Helen, "Are you still looking for a flatmate?" Helen had already sorted her accommodation by then, but they continued communication via email and MSN.
Two months later, she was surprised to discover that Wilbur was in the same department and team as her! Wilbur was kind enough to bring Helen around London, and soon, love developed.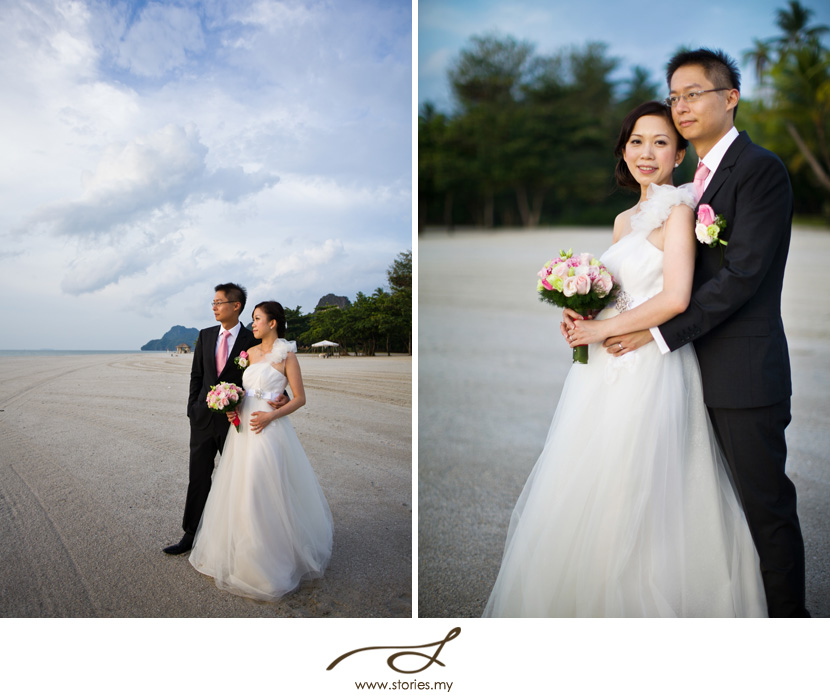 Wilbur & Helen love traveling, especially if the place has a gorgeous scenery. There's only one other place apart from Venice that they have been back twice, and that is Langkawi. They love this charming town (I love it too!). Because of their love of traveling, they decided to name their reception tables according to the places they've visited and had many happy memories – Maldives, Venice, Santorini, Hallstatt, Mauritius and Cornwall.
The other theme at their wedding which was really apparent were the butterflies and cats. Helen sourced all over UK and Malaysia for this particular shade of pink, and also custom made this wedding invite. I love the little kitty stamp too! I was told that the black cat looks pretty much like their beloved cat Milo, who had to be left in London while they came to Malaysia for the wedding. I was amazed when I heard that Wilbur drove 45km away from his home to put their cat Milo in a special cat hotel – the only one that had a webcam and internet connection! So while in Langkawi, I had a peep via the internet at Milo, who was sleeping in his little hotel room.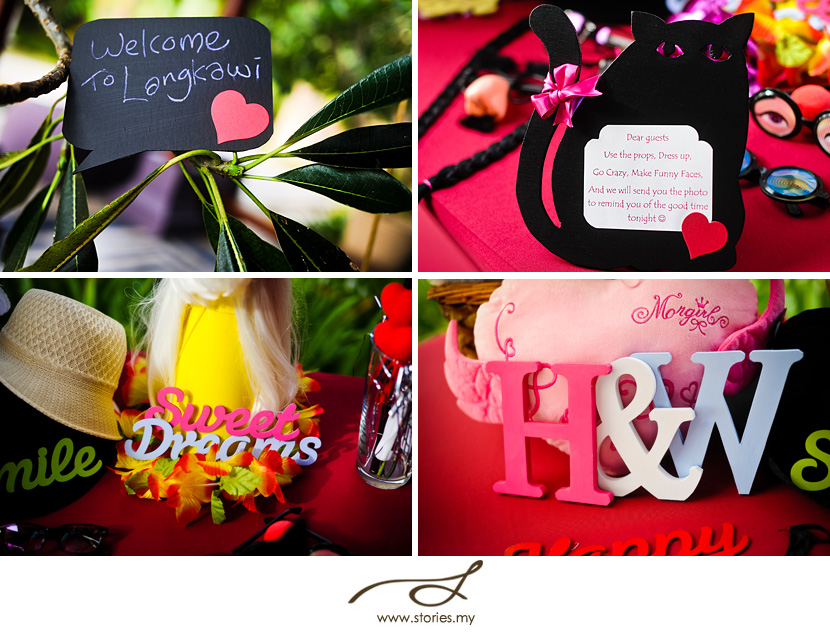 I found out that Helen is a detailed and meticulous person the moment she met me for the first time months ago. As she opened her folder with cut outs of images that she liked, she shared with me the plans for her wedding. I knew it was going to be a wedding filled with lovely details. On top of that, I found out that there were only 50 guests, which is absolutely small by Malaysian standards! She said that she wanted the wedding to be an intimate affair, attended by the people dearest to them. These guests flew all the way from KL, Hong Kong, Singapore, Austria as well as London to be there for the wedding!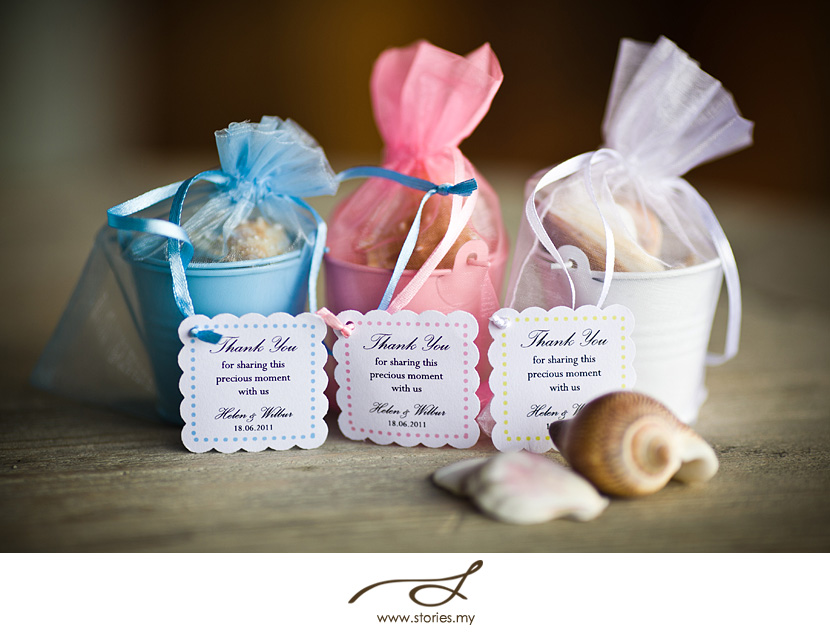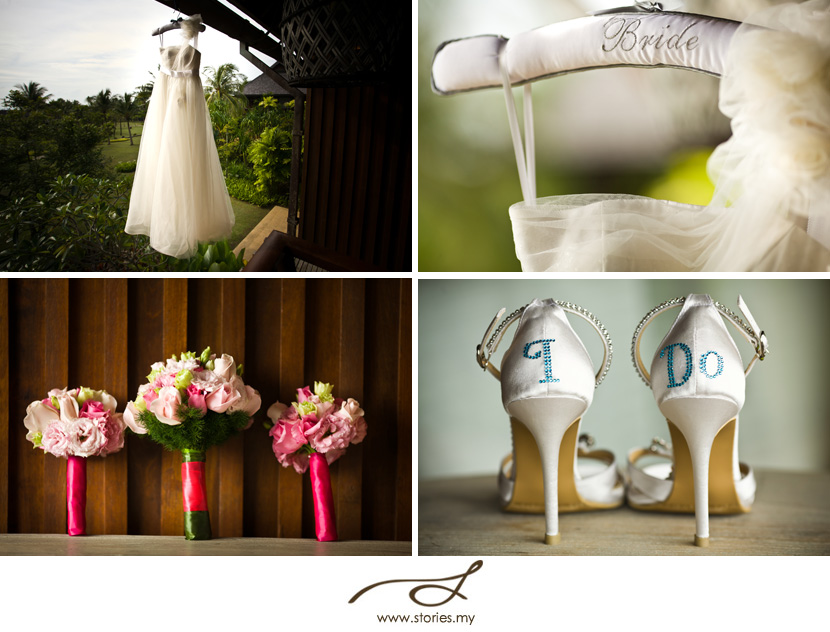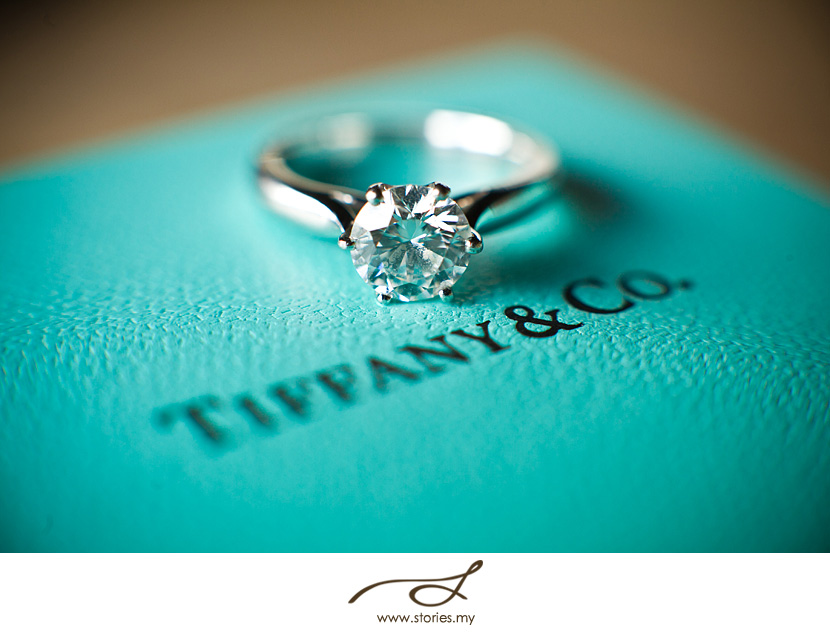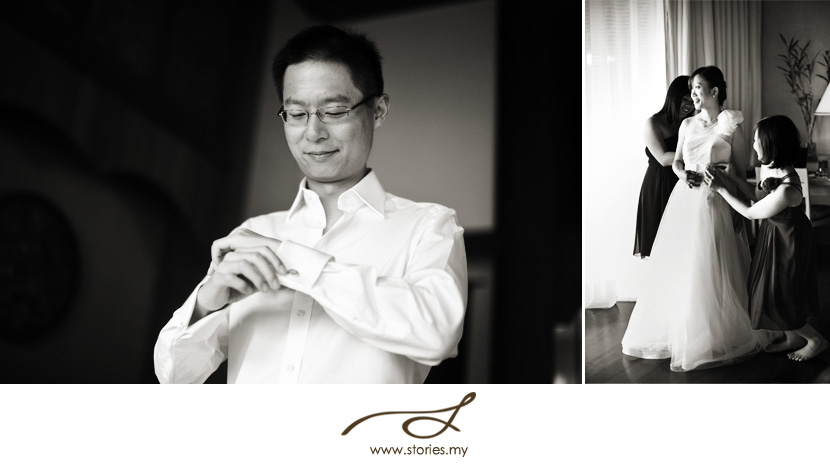 Helen was introduced to me by a personal friend Wayne and his wife Anna. It was really nice that Wayne officiated their wedding ceremony as well. Thank you, Wayne for your recommendation! By the way, your daughter looks so adorable here, like a china doll!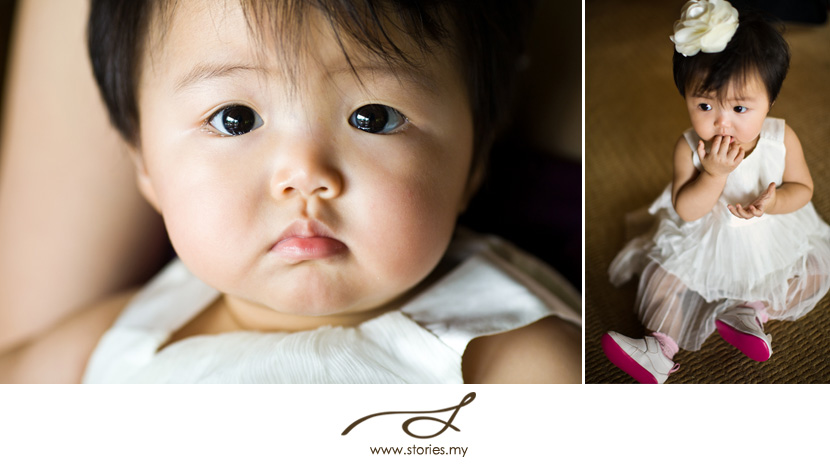 This was my 2nd time at Four Seasons, Langkawi. I love the resort here… if the bathroom alone looks like this, then you can imagine the rest of the resort! Yes, I shot portraits in the bathroom!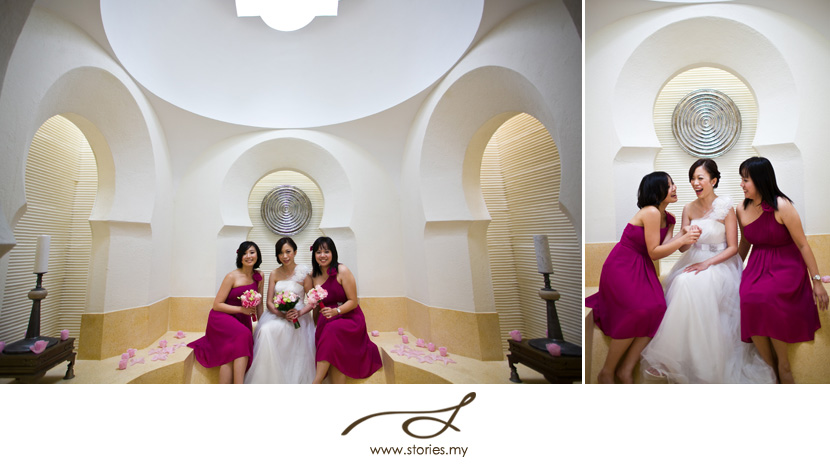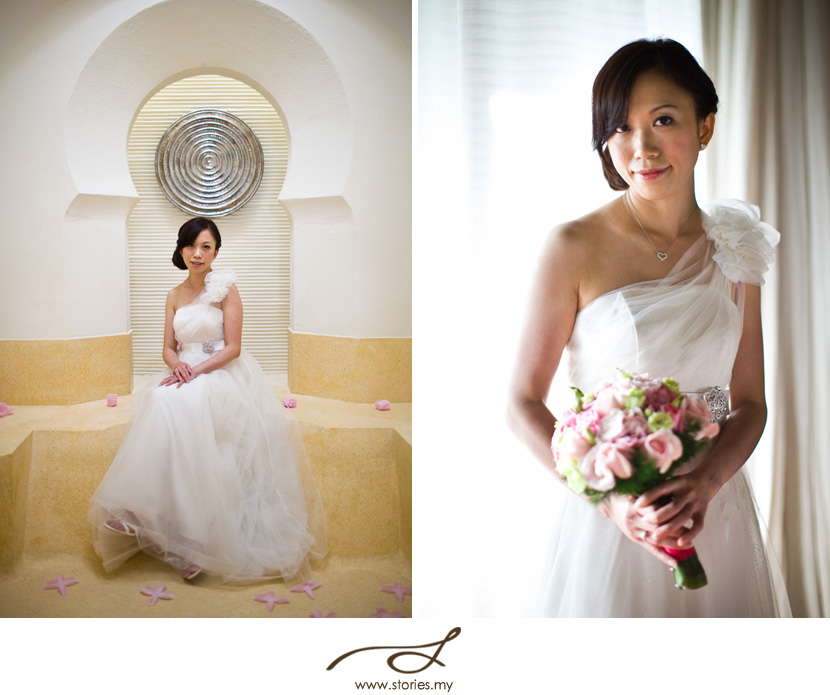 Everyone who desires a beach wedding always hopes for the sun. It had poured on the morning of the wedding, and Helen was frantically praying for the sun to make an appearance! In her own words… "I've never prayed so hard before for anything in my life!"
But the sun did come out… and the ceremony carried on as planned, on the beach next to the Rhu Bar.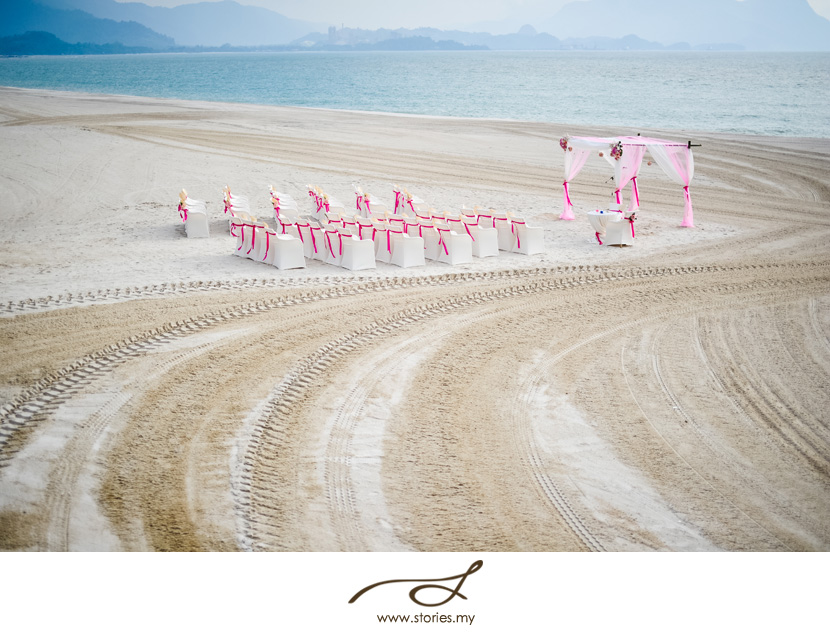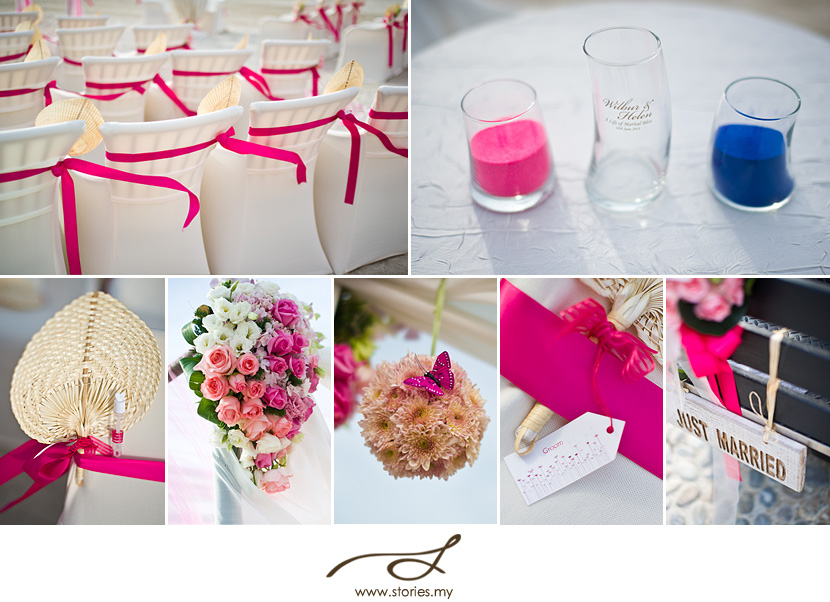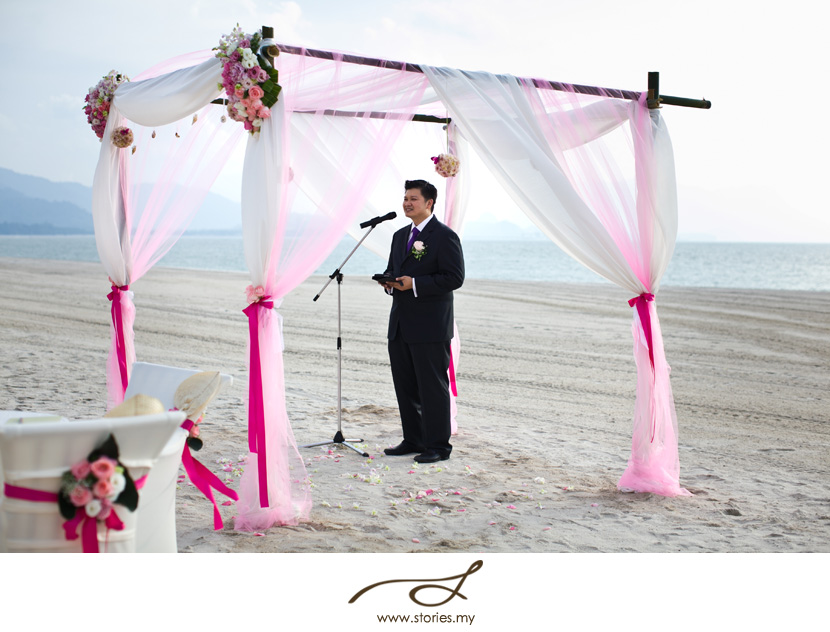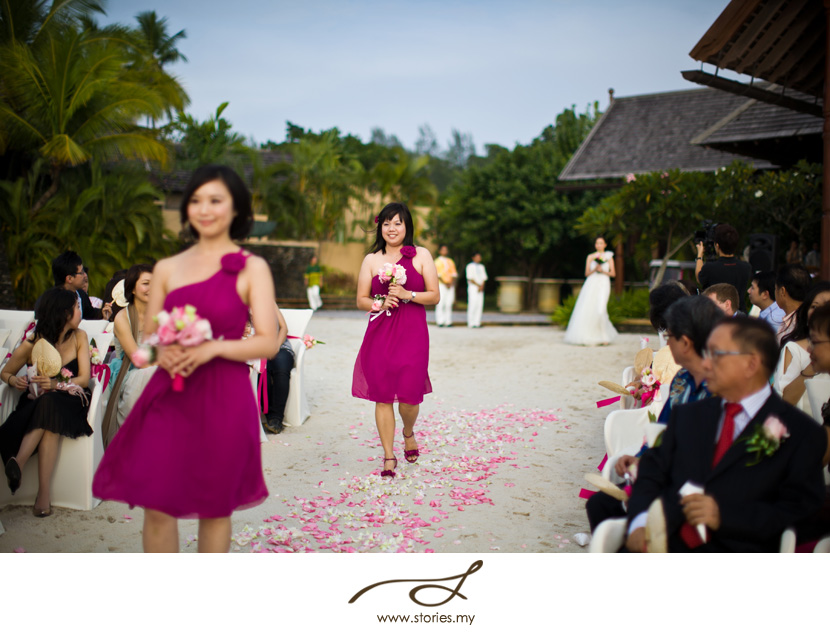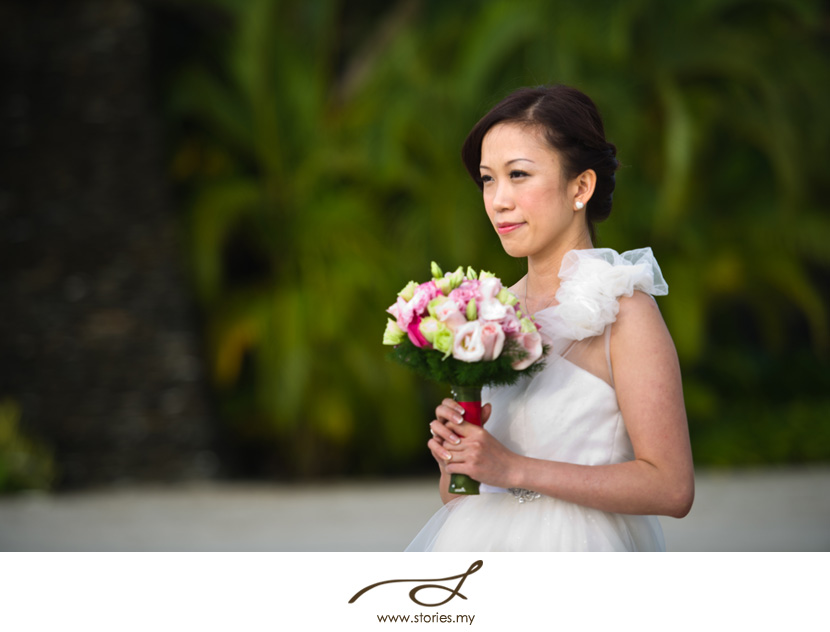 Guests were given little bubble blowers, and they made full use of it, at the start and end of the ceremony!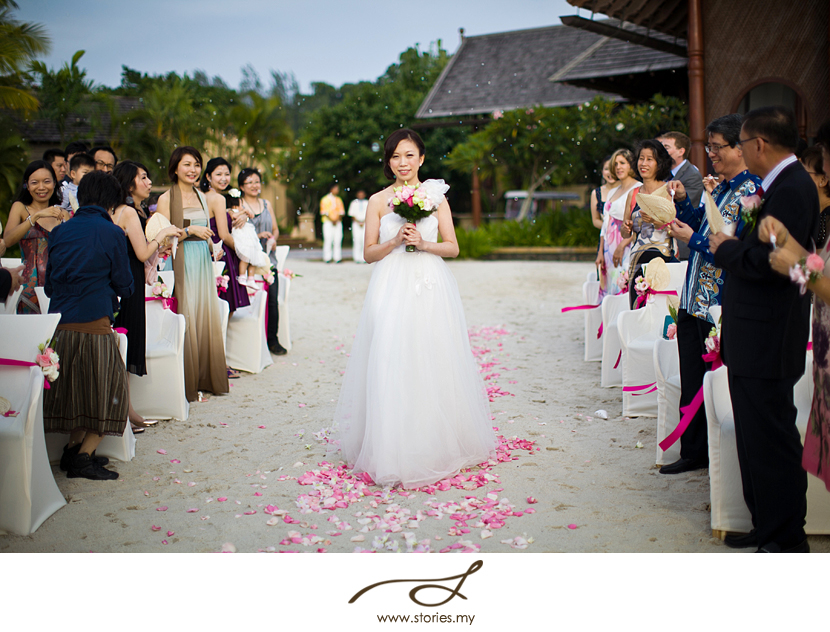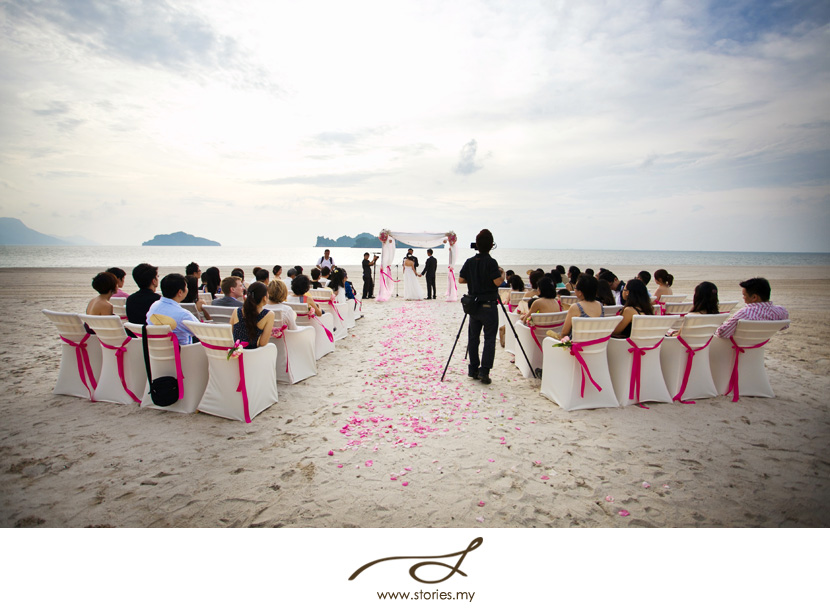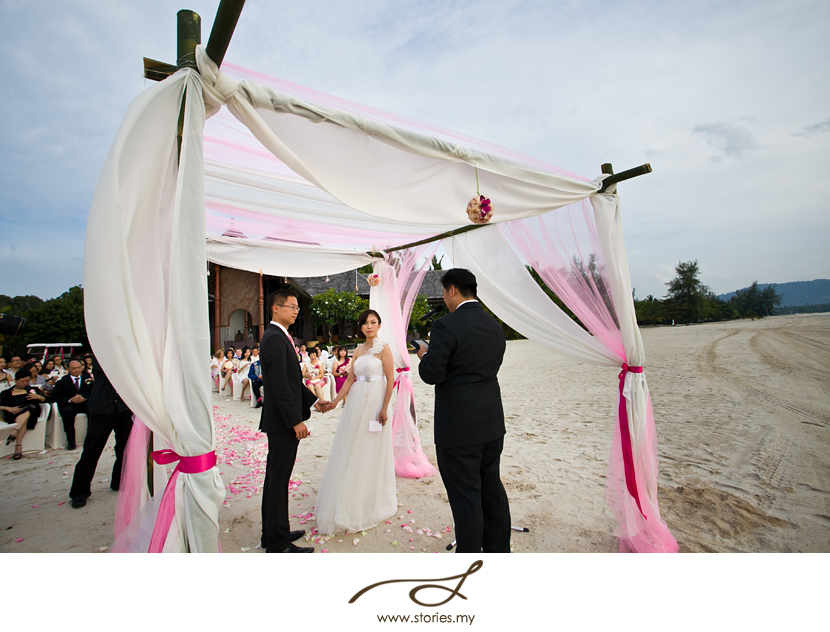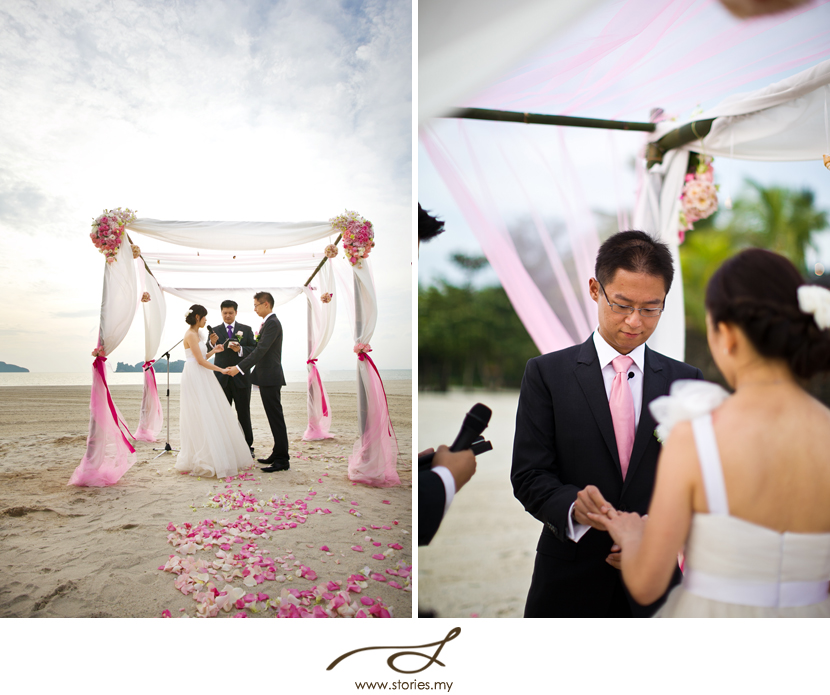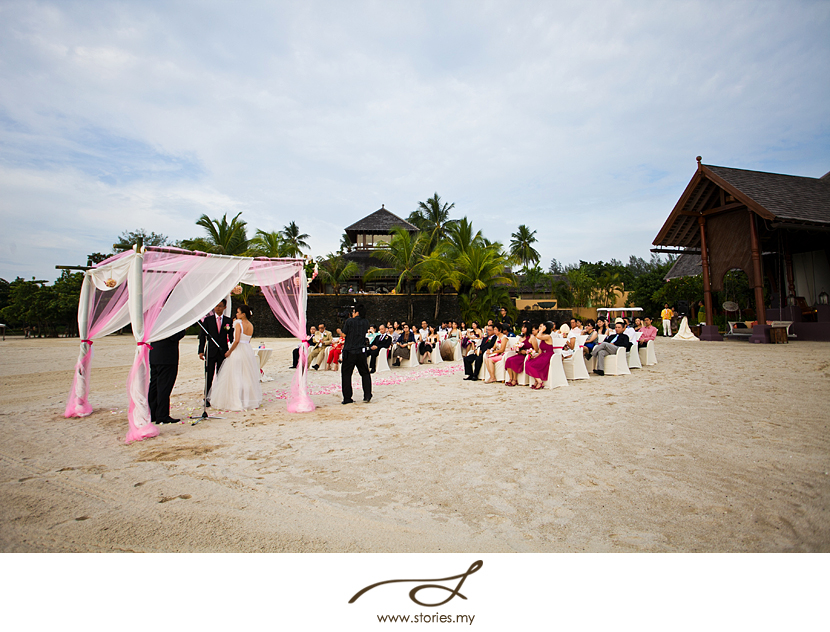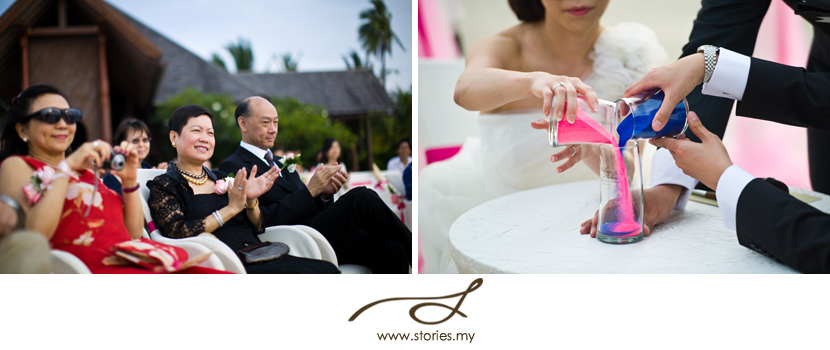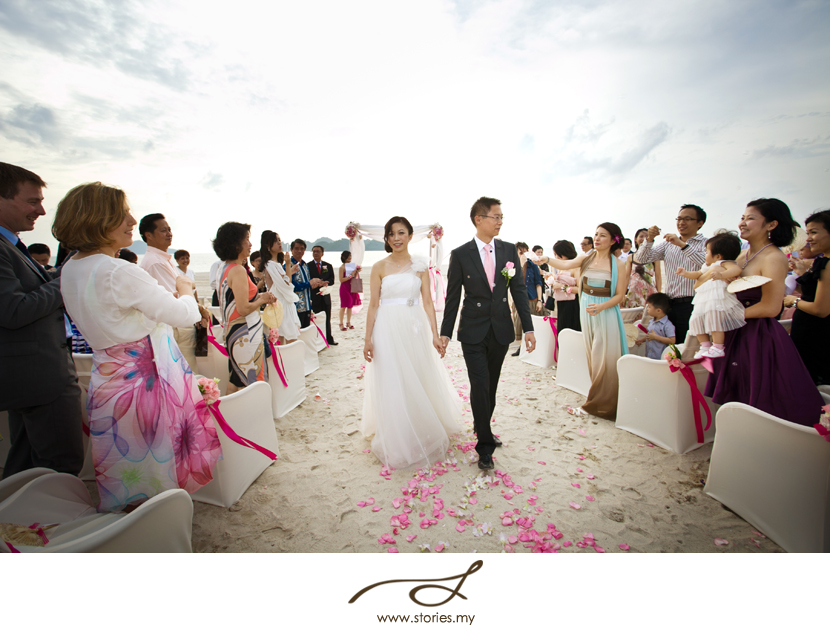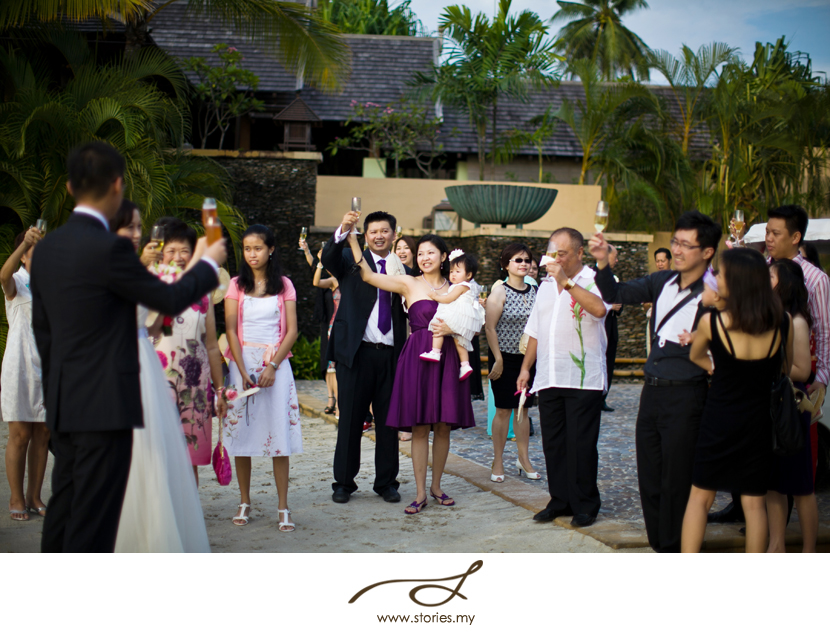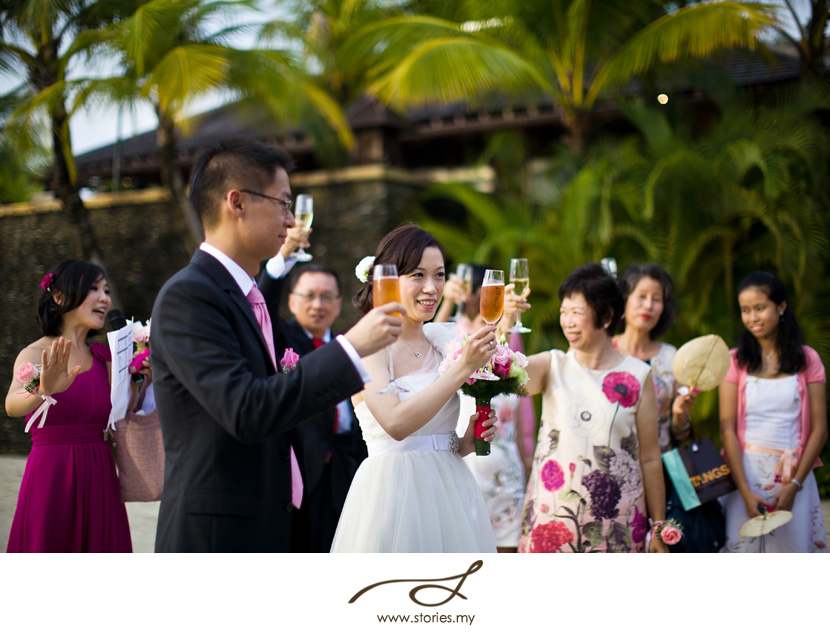 All the 50 guests who were present that day.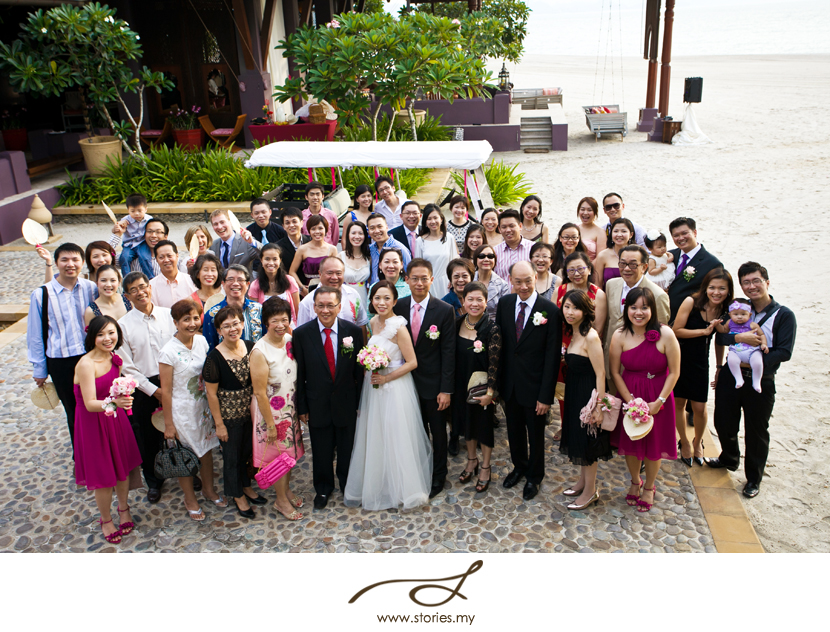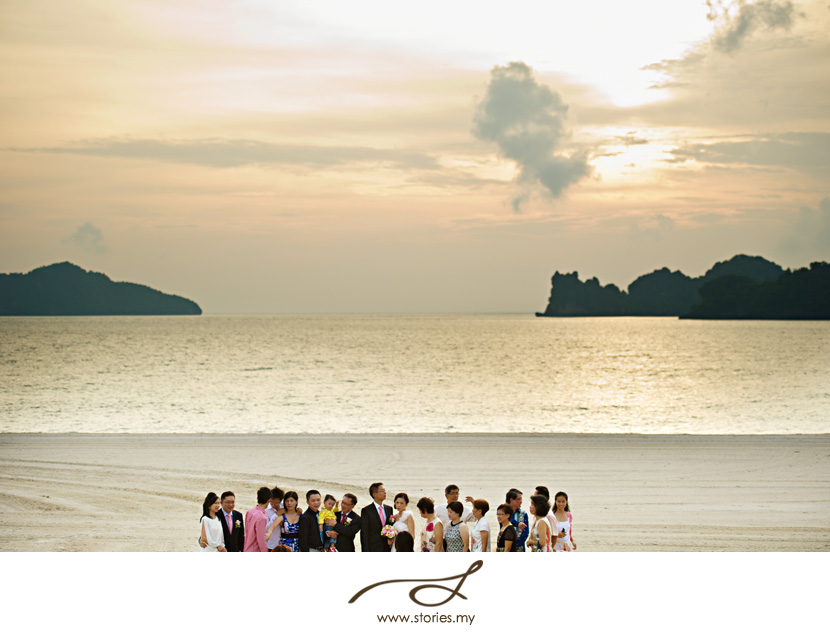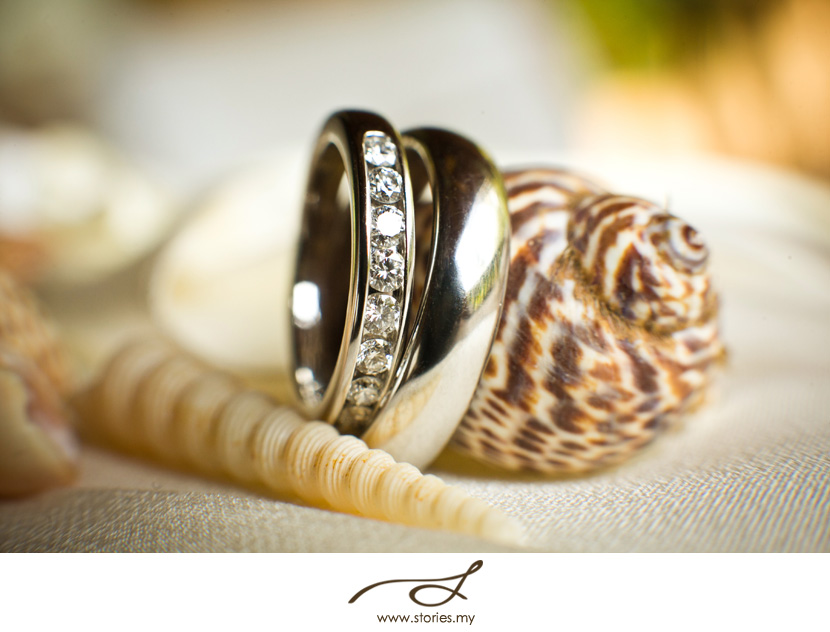 Before dinner, we walked around Four Seasons for some portraits. It was getting dark by then, and we didn't have much time before the sun set.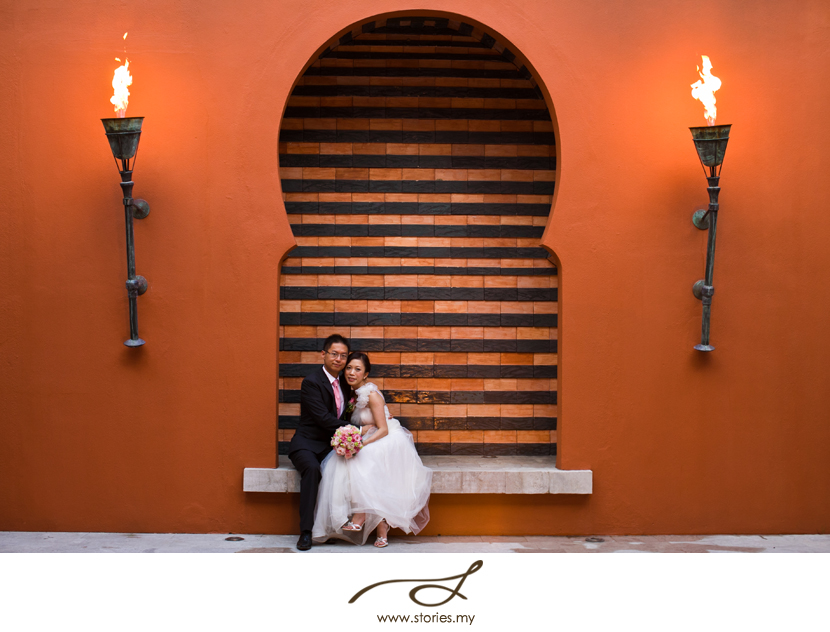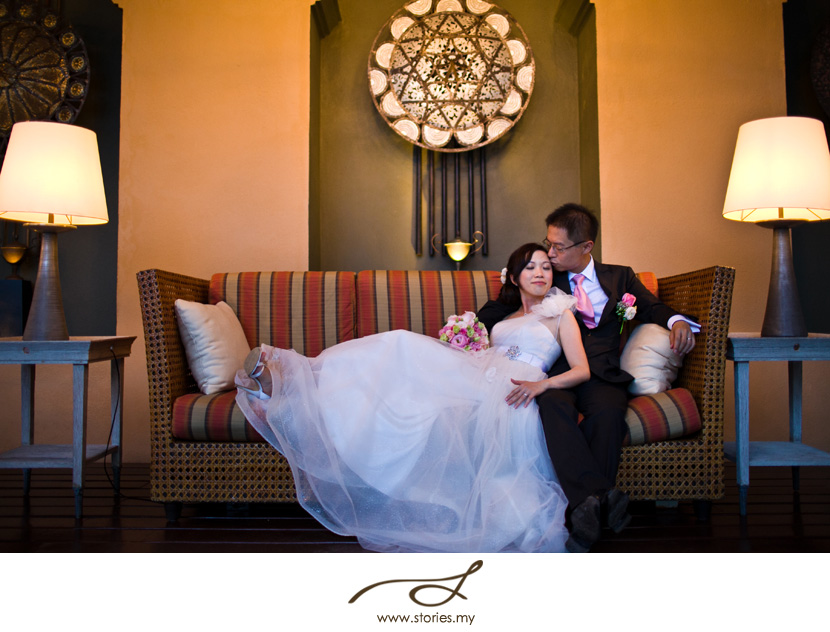 The dinner reception was held at the Lower Serai Pavilion.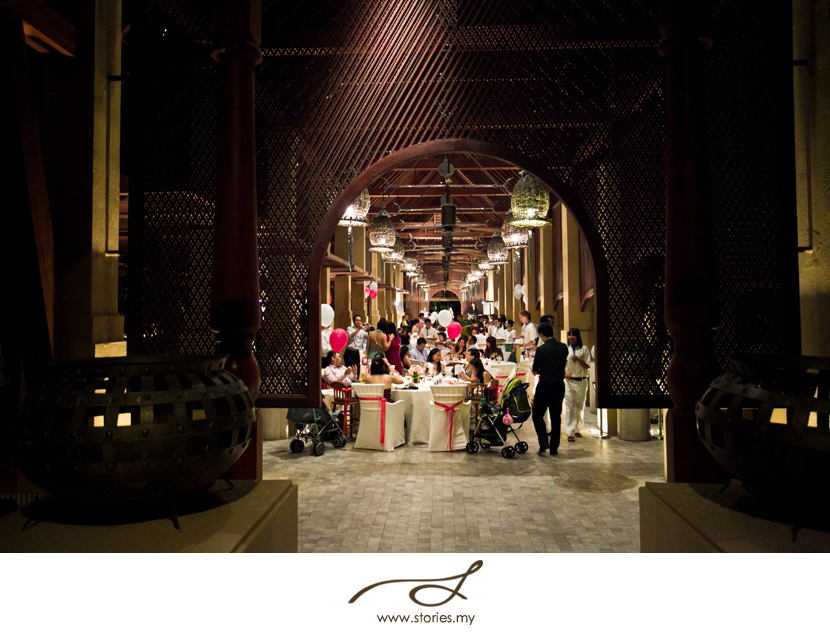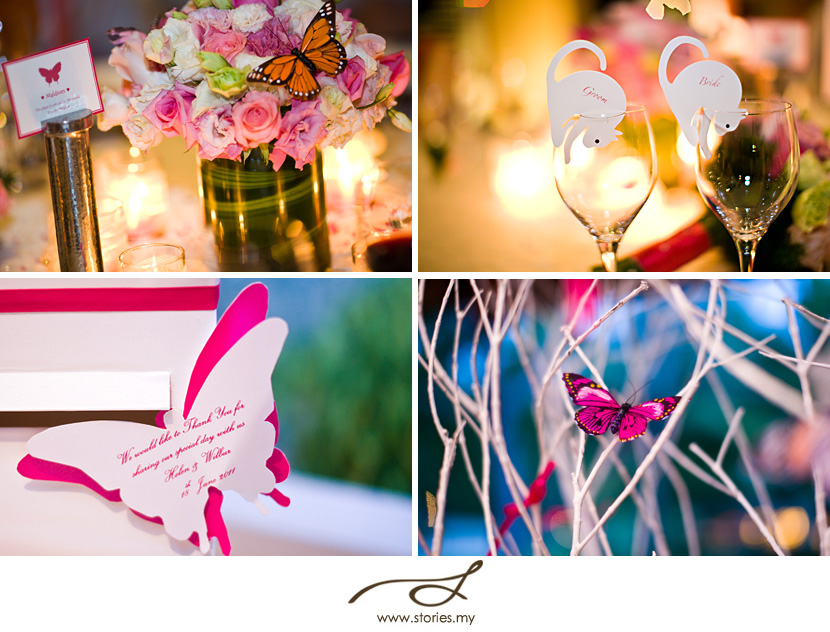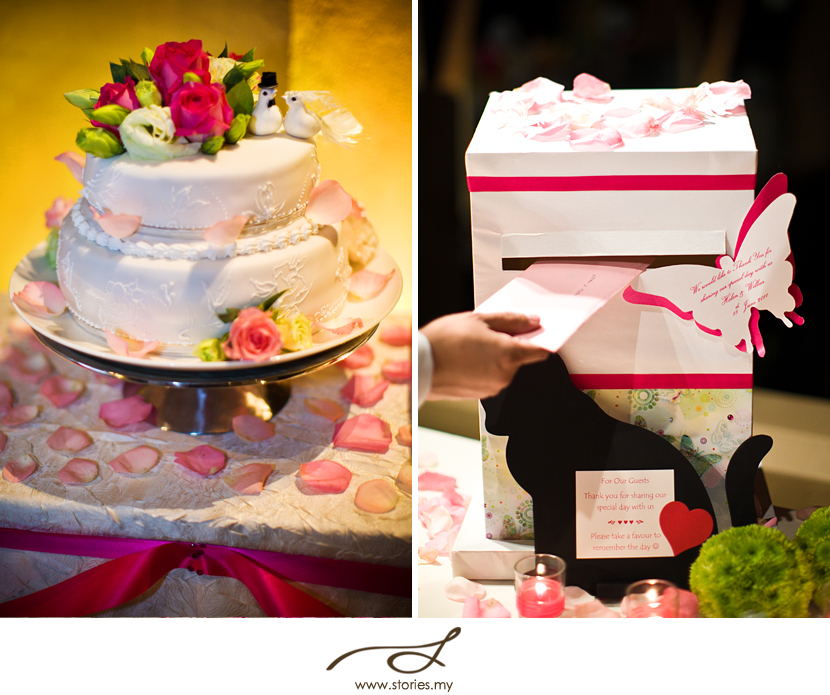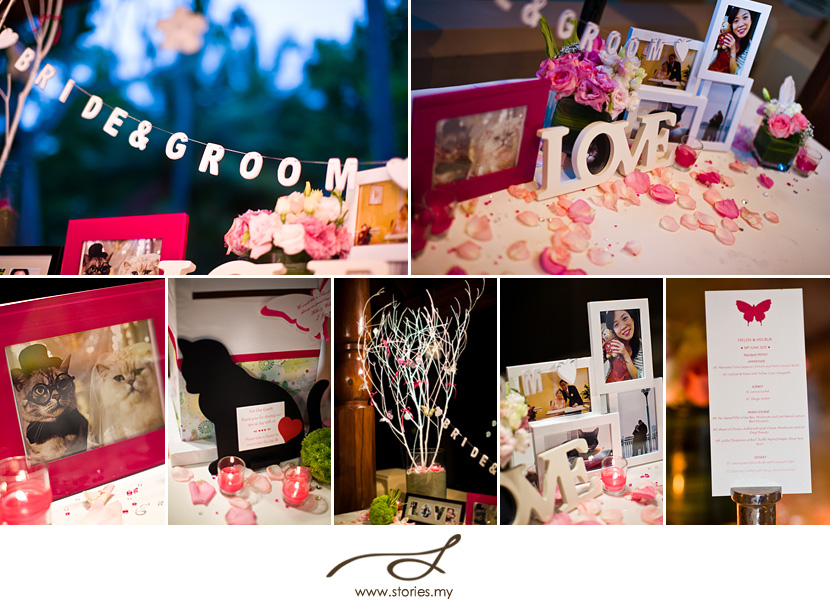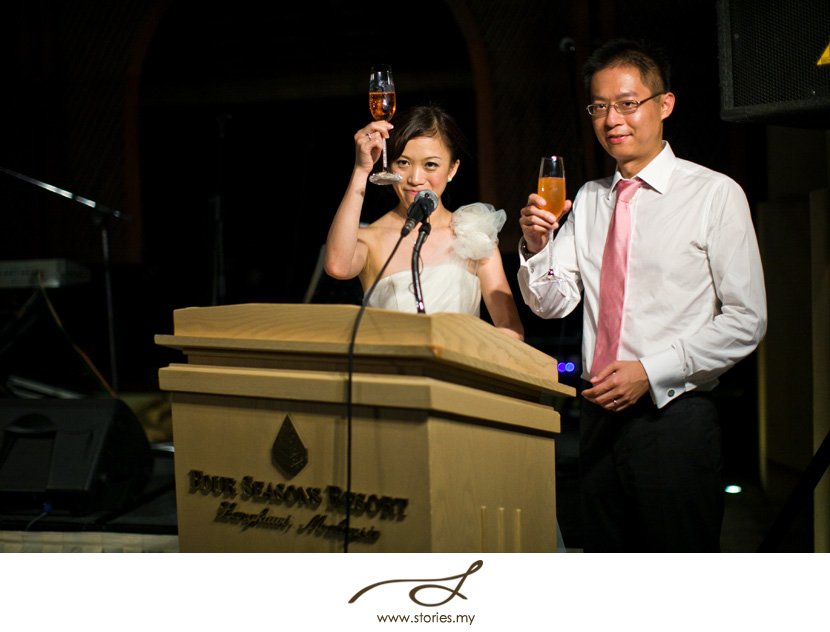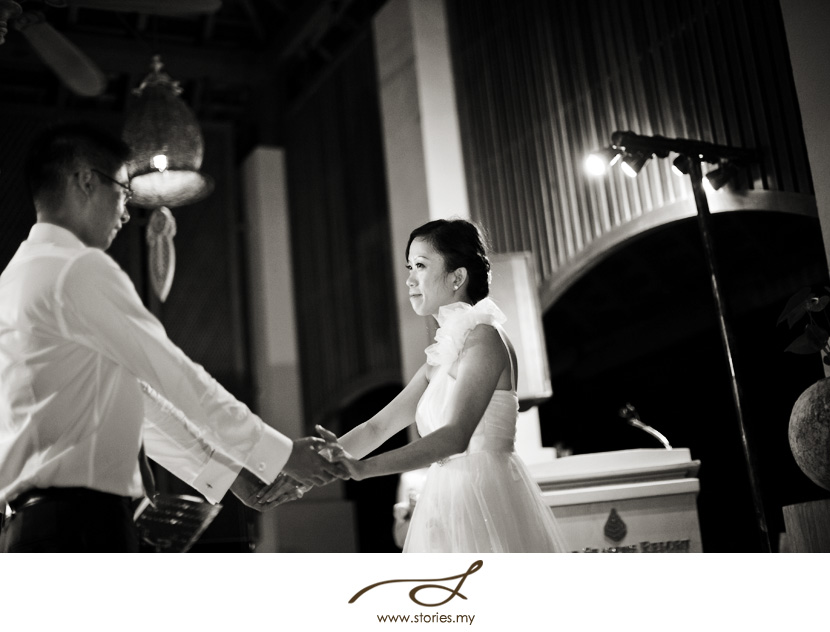 Wilbur & Helen, I am sure that life will hold many more exciting adventures for the both of you. Lots of happy memories to be created in so many places, yet unknown. Thank you for choosing us to be there on your wedding day. We are truly honoured.