Photographer: Grace
Hair & Make up: Rachel Chun
Distance makes the heart grow fonder. I am always amazed at couples whose relationships stand the test of time. Traveling between Australia and Malaysia, while contributing to the airline industry economically, both Adrian & Phoebe have learnt that patience is definitely a virtue. Recently, Phoebe flew back to Malaysia for a short holiday, and they decided to contact me for a casual portrait session. In accordance with the long distance relationship and travel theme, they had an idea to do the shoot at KLIA. But I was a little concerned that we would be chased away by security guards (I can just picture the internet news… Photographer detained for questioning after trying to run away from security at KLIA or something silly like that).
Maybe one day I'll be adventurous enough to try it out.
In the end, Adrian, Phoebe, Diane (who was assisting me) and I ended up at a park in PJ. Two hours spent together, but I felt that we have known each other for years.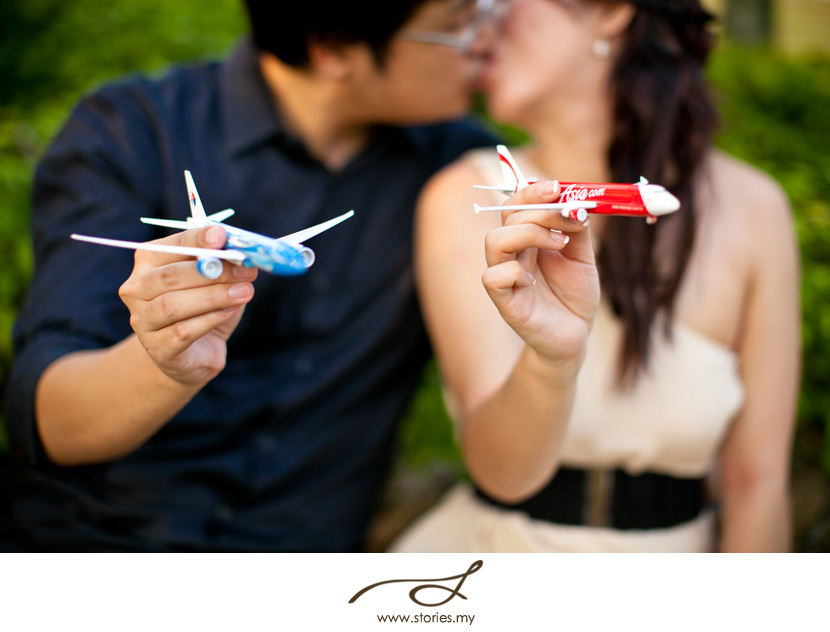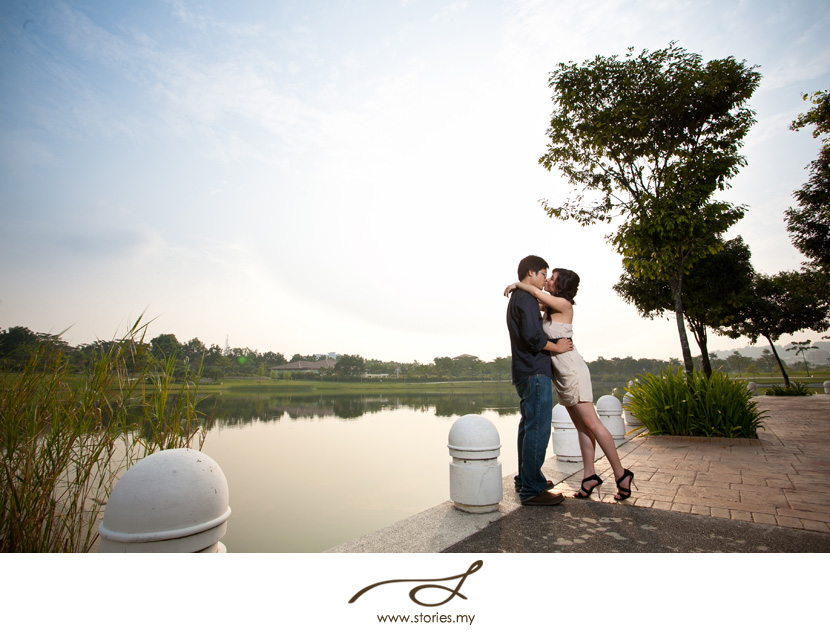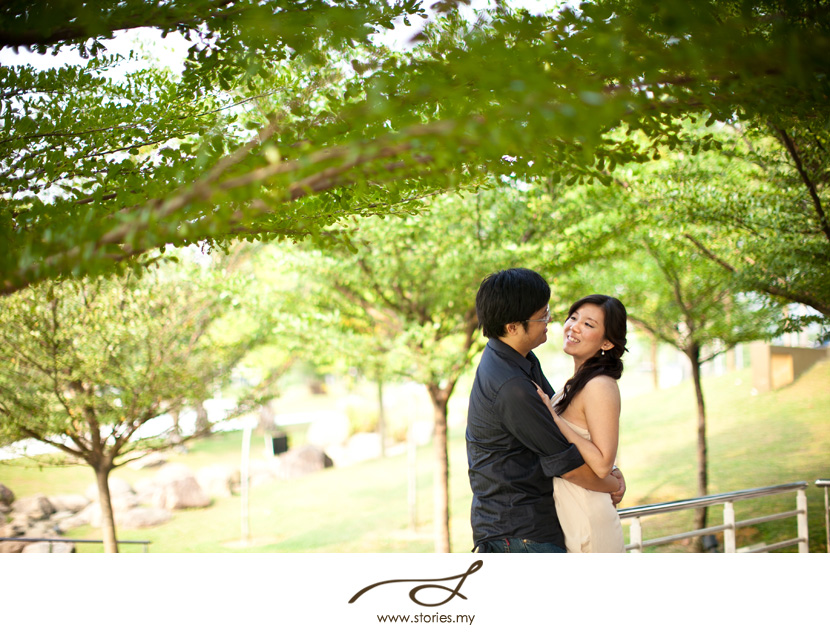 Adrian & Phoebe, the both of you were so easy to work with! Love your shoes, by the way!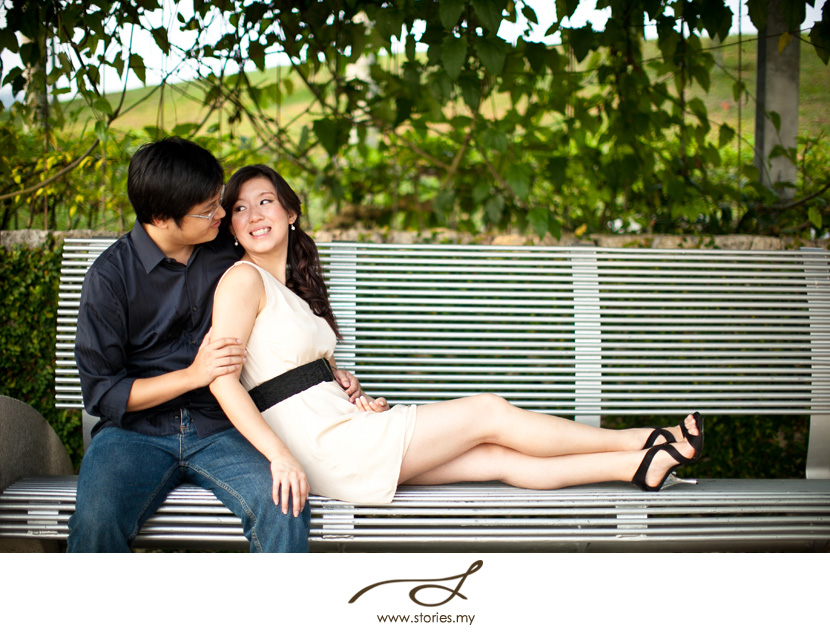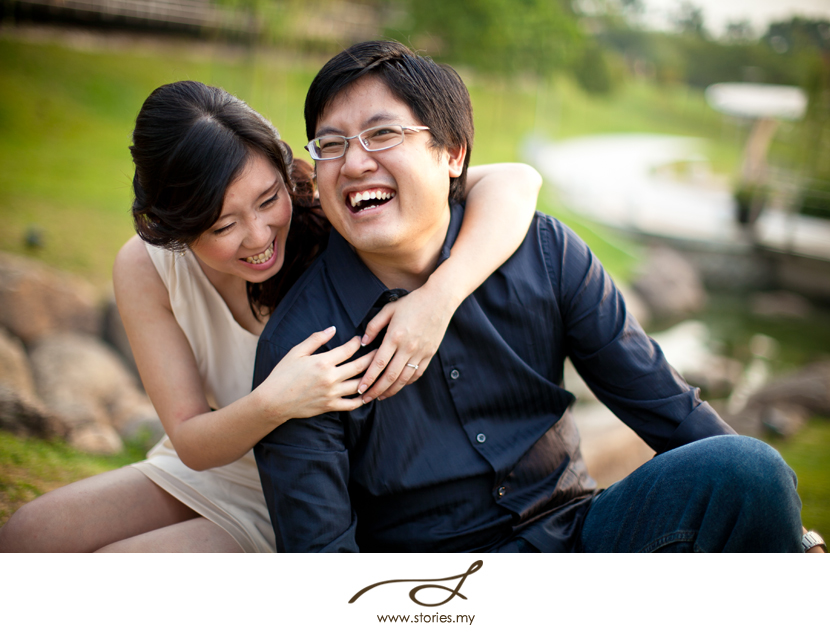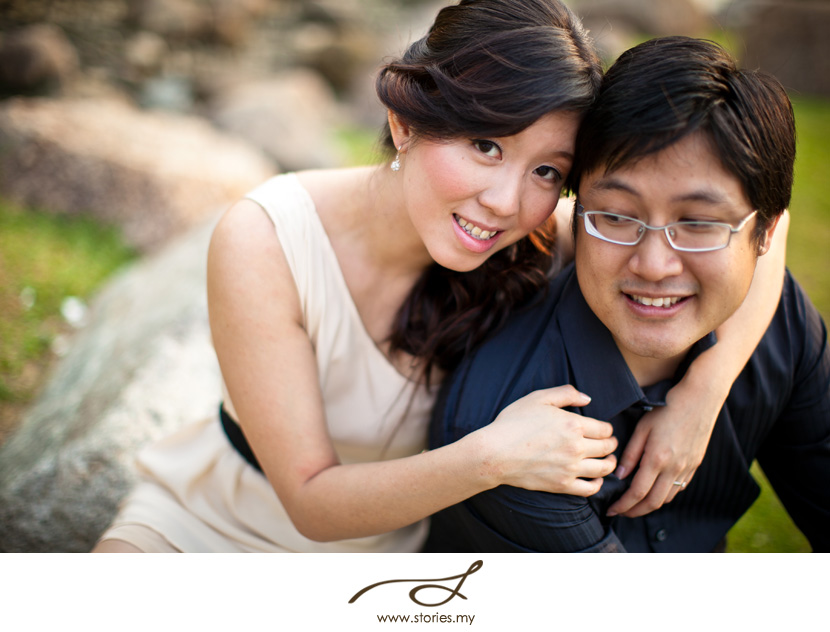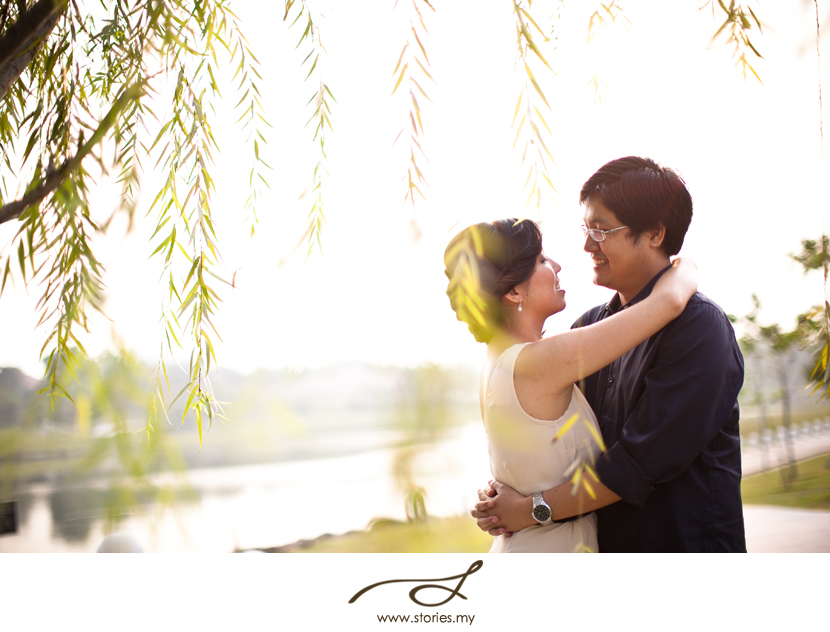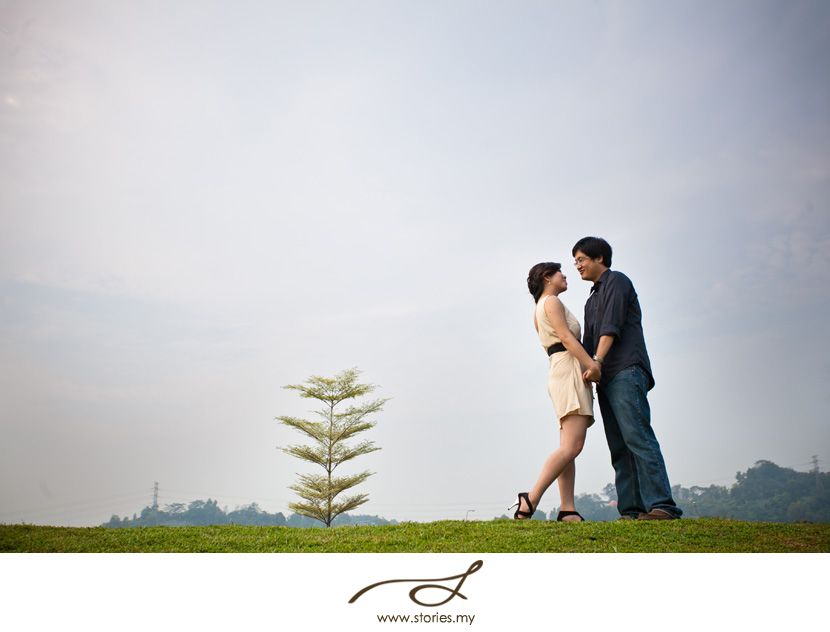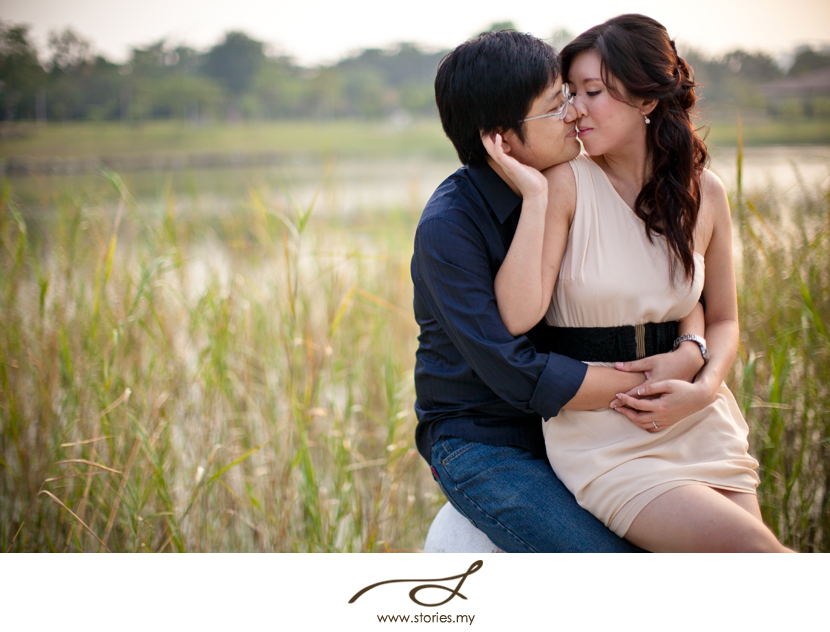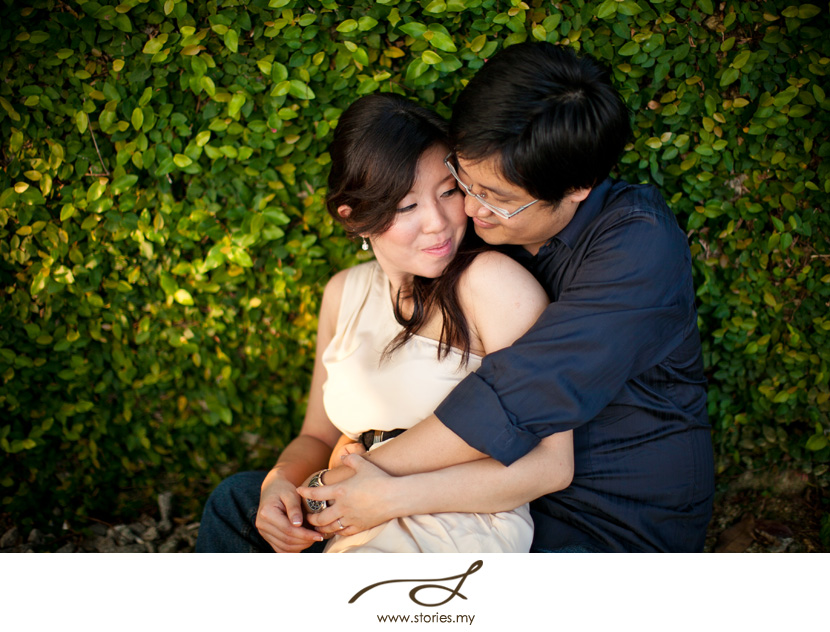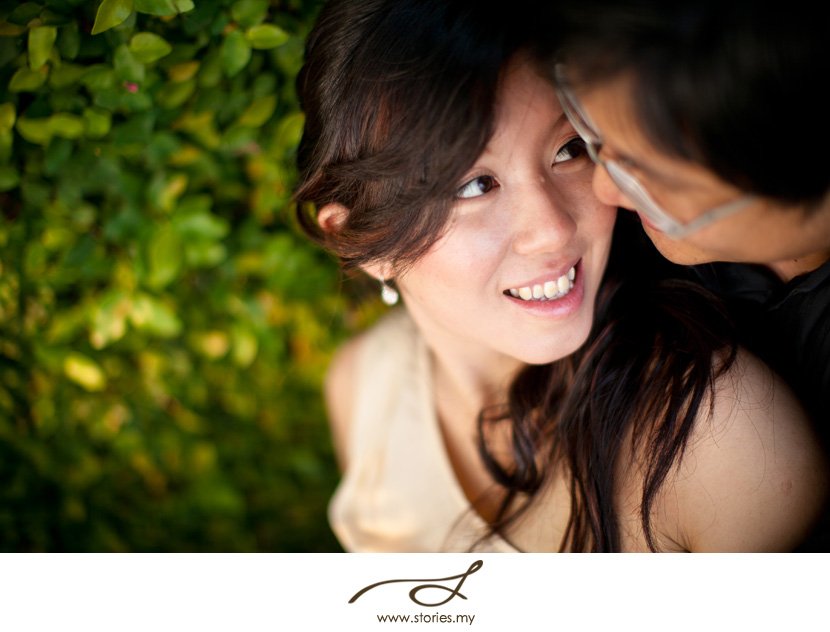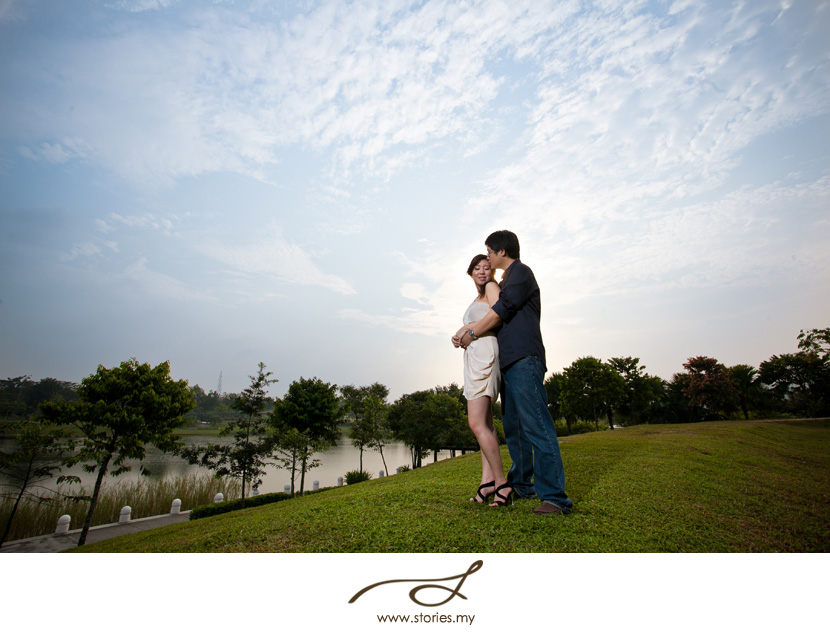 I found out that Adrian is a pretty sporty person. He even brought this basketball for the shoot, and decided to show me his spinning skills…uh, you can also tell by looking at his shirt that it's hard work doing all that spinning (& kissing)…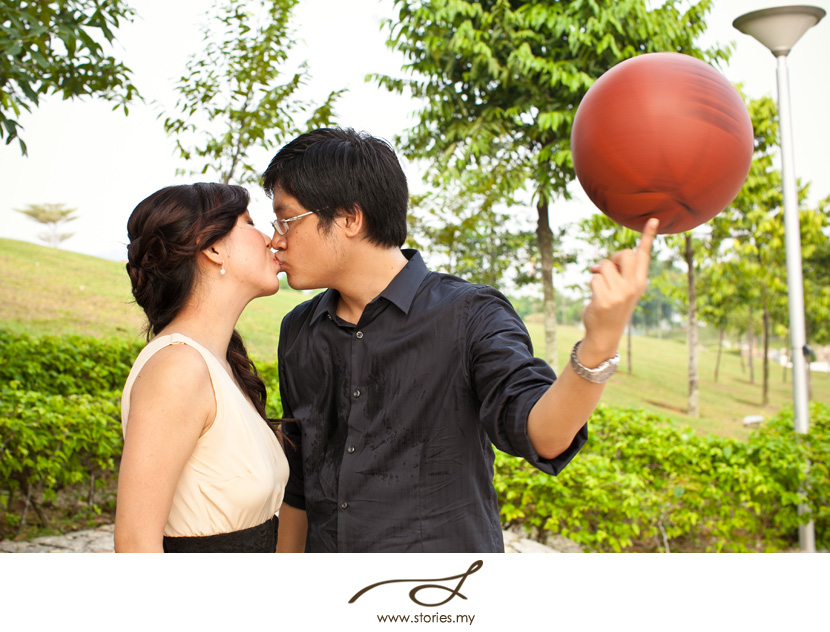 Adrian & Phoebe, though your relationship matured in different countries, I'm glad that you are heading the same direction from now on… towards marriage! All the best for the future!