Photographer: Grace, assisted by Weiming
Location: UPM, Bangi
Make up: G Fauziah Ismail
Production Design: Kenneth Fong & Jackee Chong from Squarefeet Studio
Aaron & Chrystin's pre-wedding photo session was so well thought out and detailed, they immediately made it to my 'Top 5 most prepared bride & groom' list (next to Jamie & Ann, Alvin & Melissa, Kenny & PC and Kevin & Katherine – to be blogged after their wedding). I was really amused when Chrystin emailed me a detailed list of what props she would bring, the colour theme of the shoot (CMYK), and other important details like Chrystin's right side of the face look better sometimes. I hope you're not embarrassed about this, Chrystin, but I do think it's great that the both of you are super detailed and communicate these things to me.
Both Aaron & Chrystin work in the creative line (Aaron is a freelance graphic designer with his own t-shirt brand Individium, whereas Chrystin is a multimedia executive). I got to know the both of them some time back when we were all involved in a media conference called Charge Up, organized by LiveWire Media. Aaron & Chrystin are really talented individuals, and it wasn't a surprise that they planned their pre-wedding shoot to be so graphically interesting. Everything was done with excellence in mind, and it showed in the end. But of course, it couldn't have been done without the help of their good friends Jackee Chong & Kenneth Fong (a behind the scenes video will be posted soon!).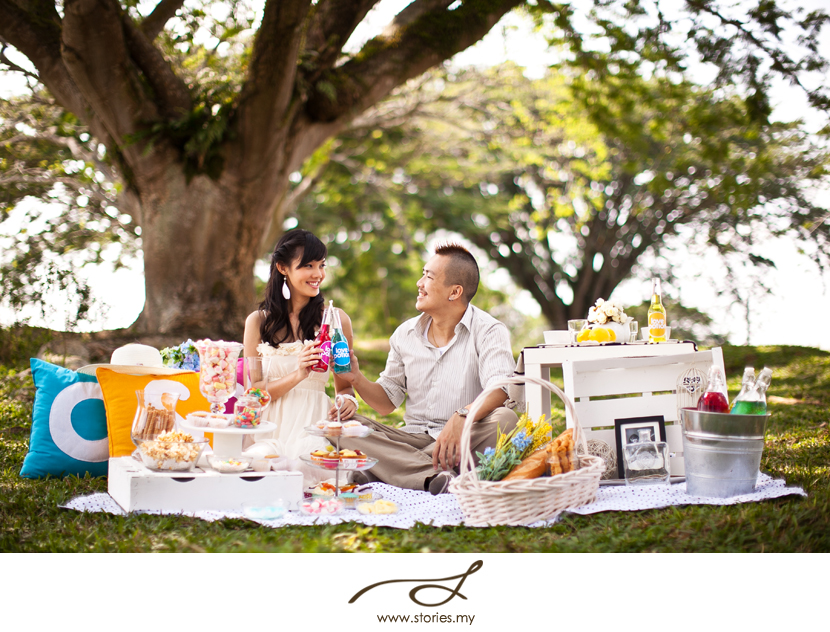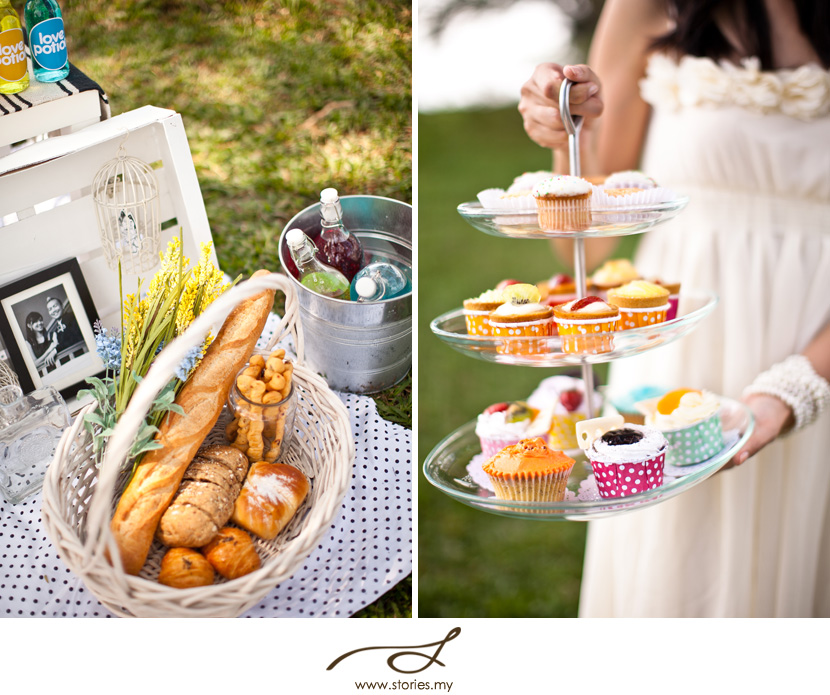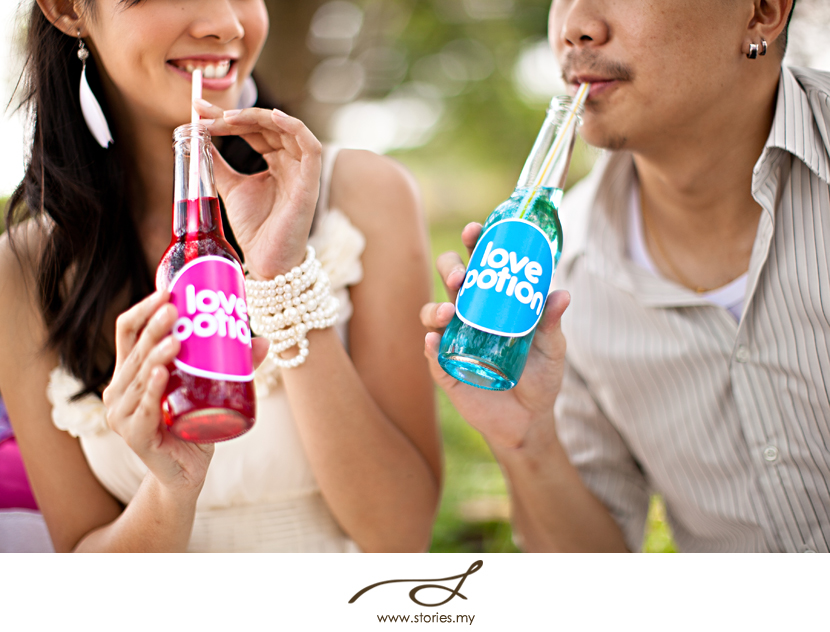 On Chrystin's 24th birthday, Aaron proposed to her during a surprise party he organized with some friends. Towards the end of the party, he gave her a gift which included this handmade doll that resembled Aaron (Notice the hairdo! I think it should be the same colour as his hair though!) and this sign that said "Will you marry me?" Aaron promptly went on his knees and gave her a speech on why she should marry him, and told her he won't stand up till she said "YES!" And the rest is history!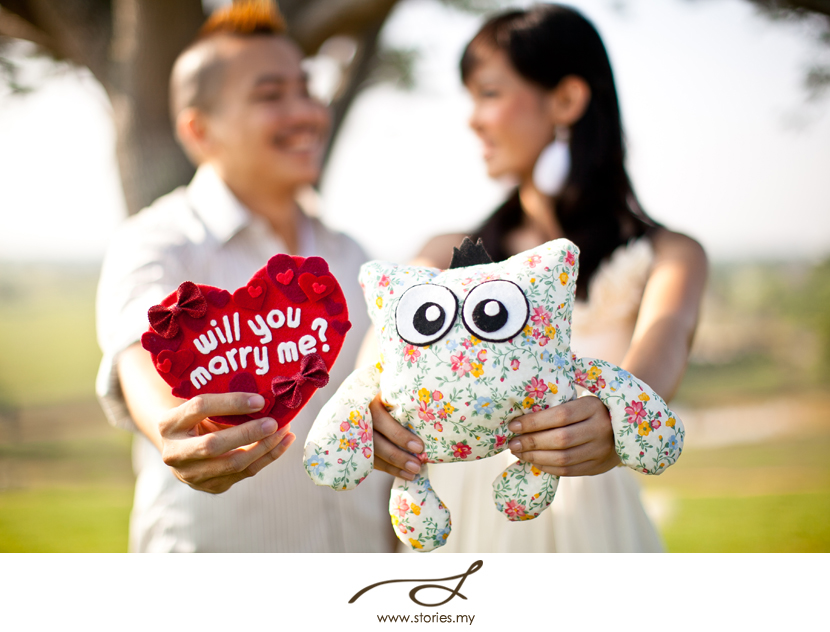 I took the following excerpt from Aaron's blog post (hope you don't mind!) cause I think what he wrote there is so true! There is a lot of wisdom in this.
I'm kinda sure a lot of people did not expect this coming from me and would ask questions like, "Are you guys ready for this?" or "Why so soon?" or "Do you have the money to get married?" and all sorts of other questions that the world bombards at people who have the slightest intention to tie the knot in marriage. The truth is, I don't really understand why people are so concerned over such petty and trivial things. If I do love Chrystin, (and I have the blessings of our parents and spiritual leaders) then that's all that matters. Everything else is secondary. Period. NOTHING else should stand in the way to hinder me from spending the rest of my life growing old with the love of my life.

If I was a girl and the man I love does not want to marry me because he thinks he's not ready for marriage yet, then I'd be very offended. Offended because he's not sure if I'm the girl he'd want to spend the rest of his life with. If I was a girl and the man I love does not want to marry me because he thinks he doesn't have enough in his bank account, then I'd be very offended. Offended because money has robbed early marriage, youth and happiness from me. If I was a girl and the man I love does not want to marry me because he thinks he needs to climb the career ladder, buy a house, buy a car and get everything else so that I can live comfortably before he can marry me, then i'd be very offended. Offended because he did not include me in his life experiences and achievements. That is, if I'm a girl.

So, am I worried? Not really. I know everything will fall into place and I'd rather spend this time enjoying the planning, fussing around and working things out for our coming wedding with Chrystin (but I'm pretty sure she'll be making most of the decisions =) Besides, the wedding should not be our main focus, but it should be marriage! Now, that I'm excited! =)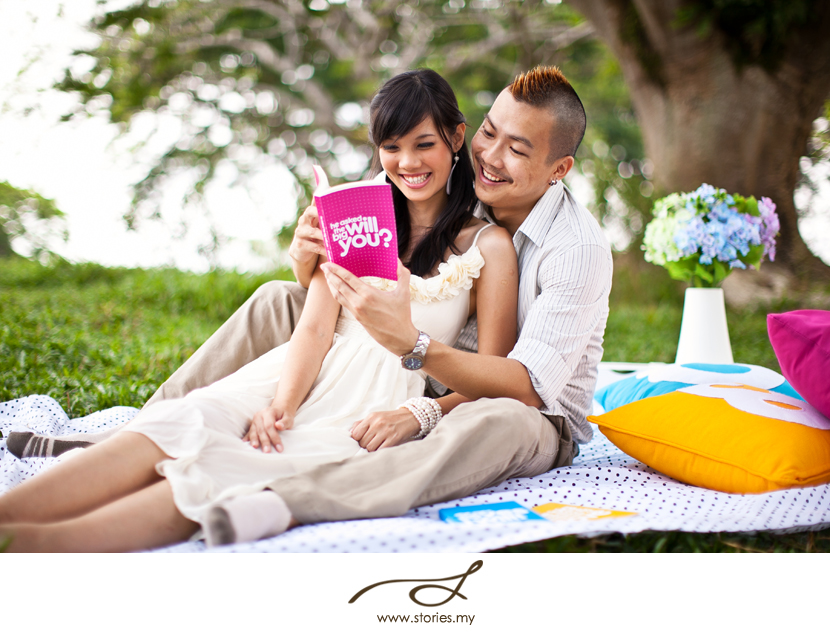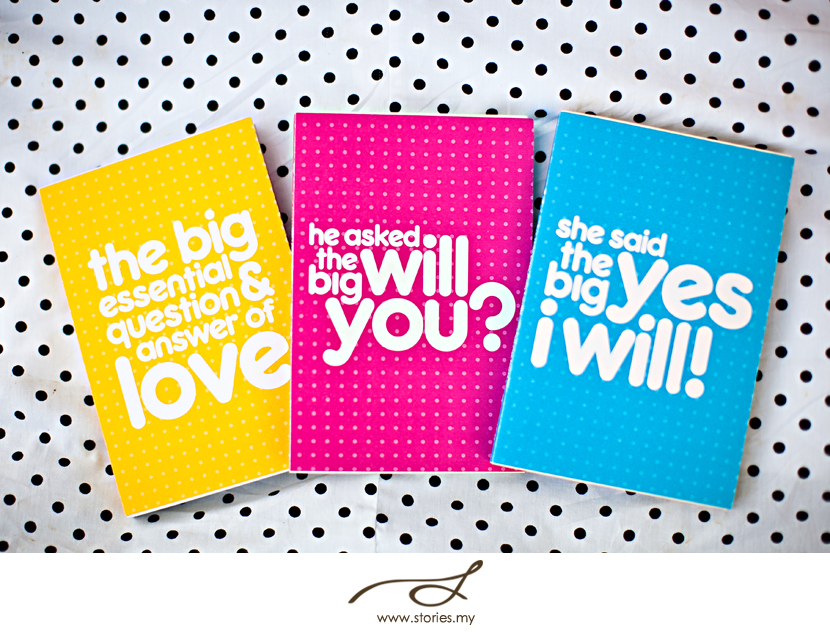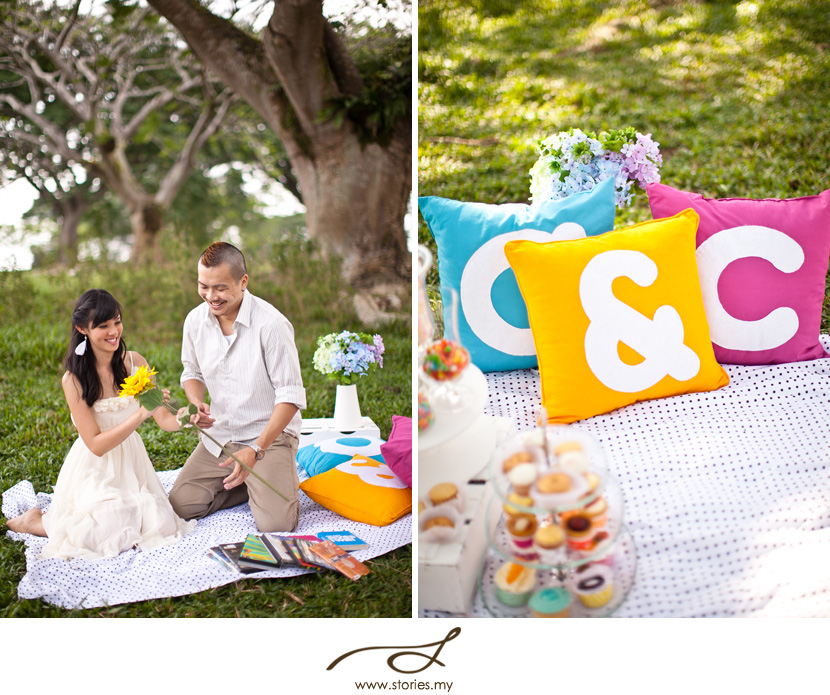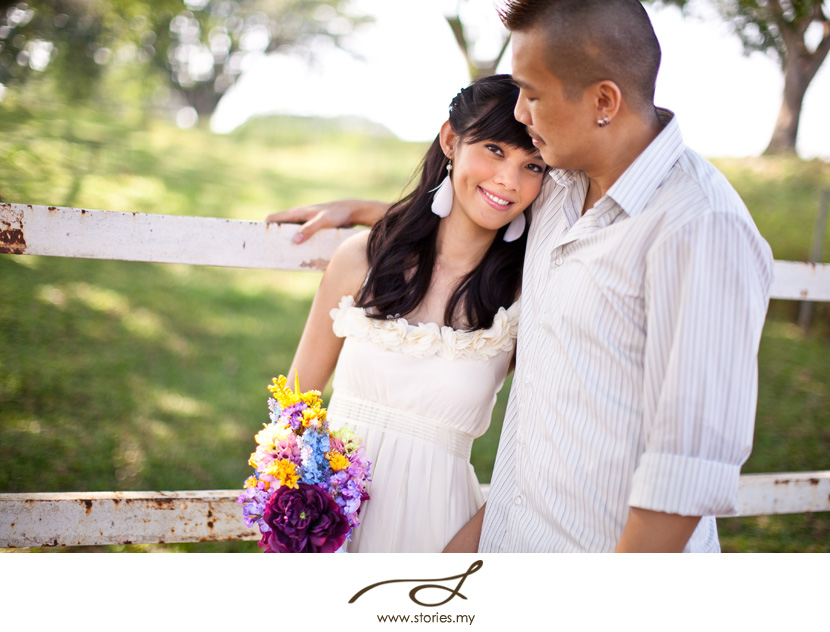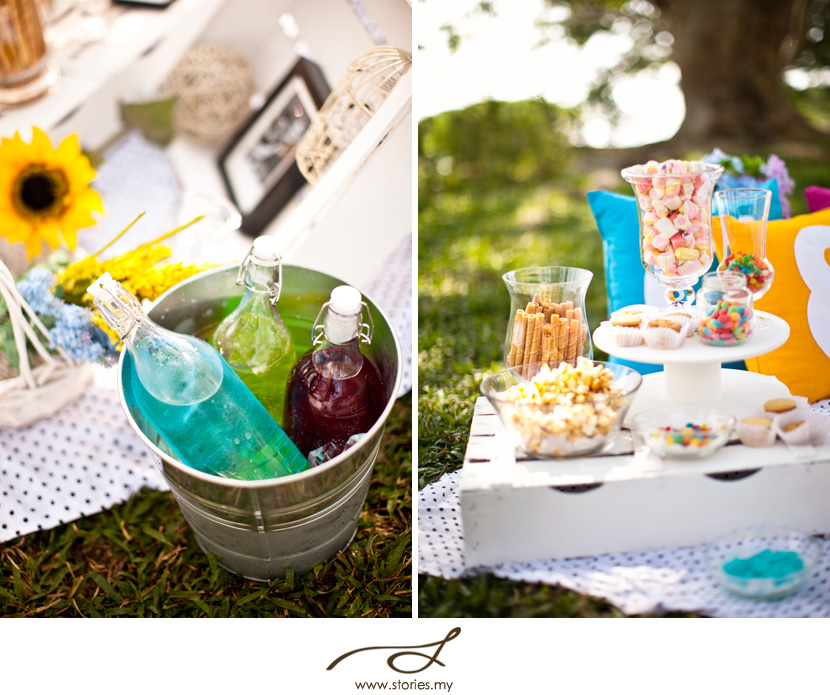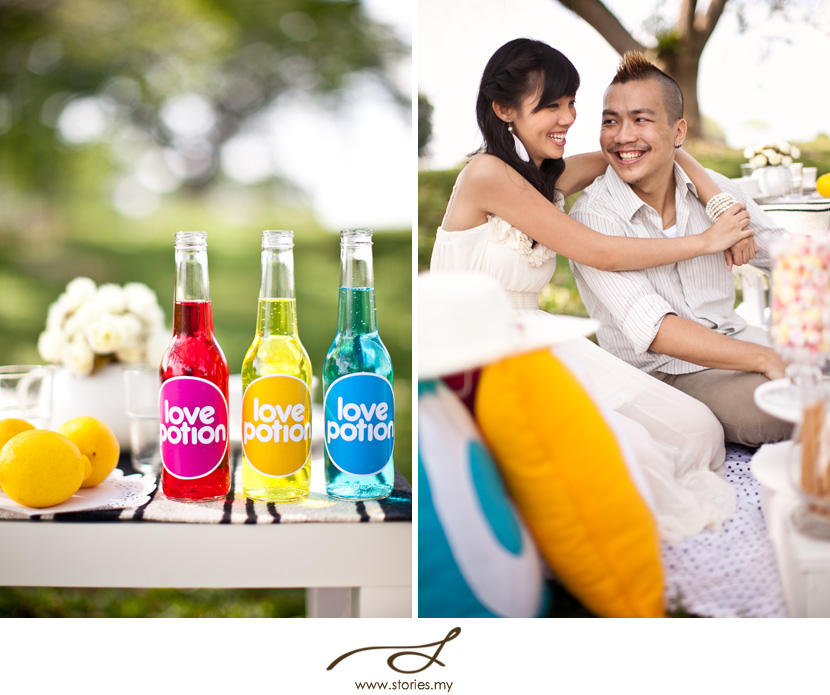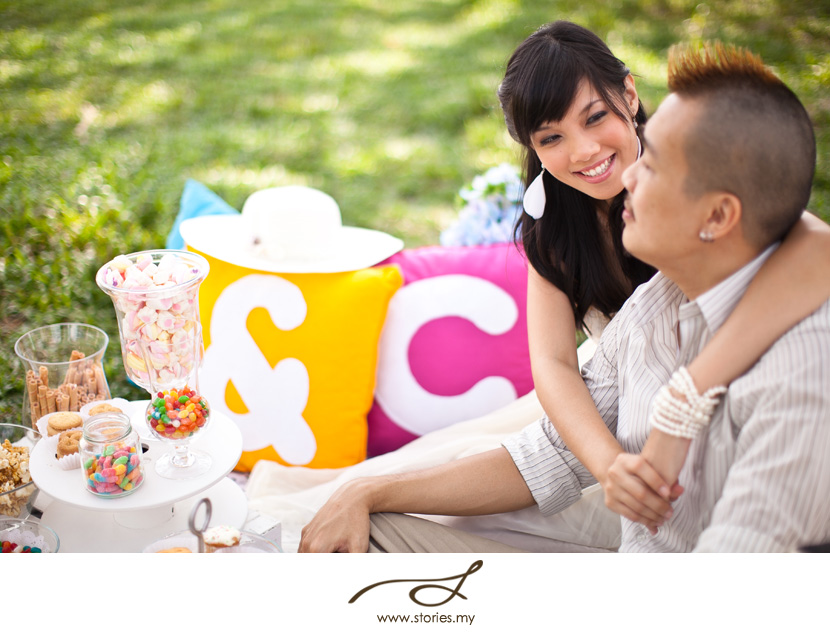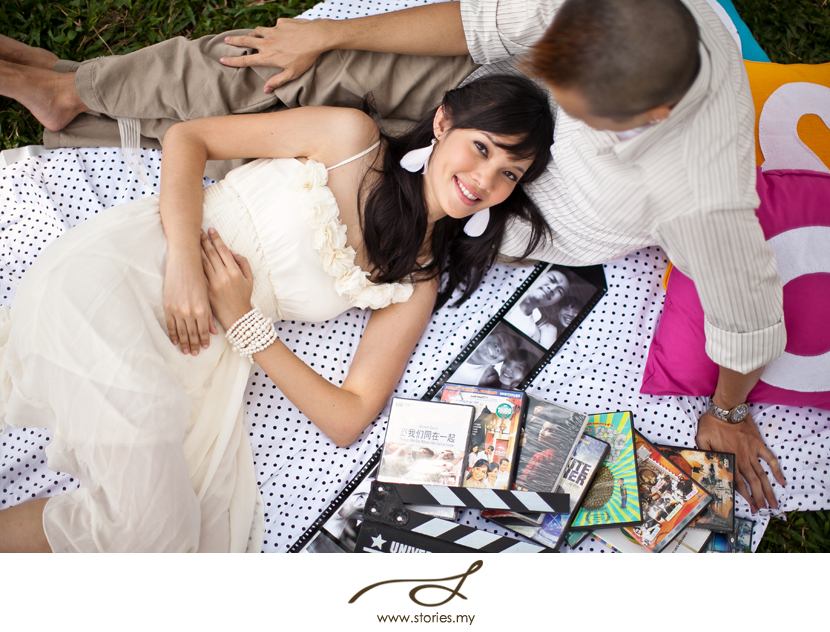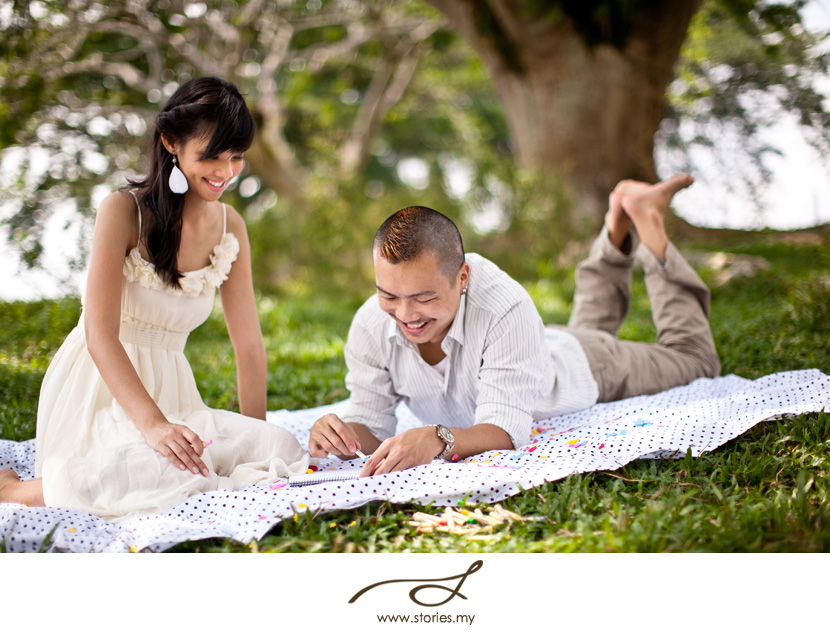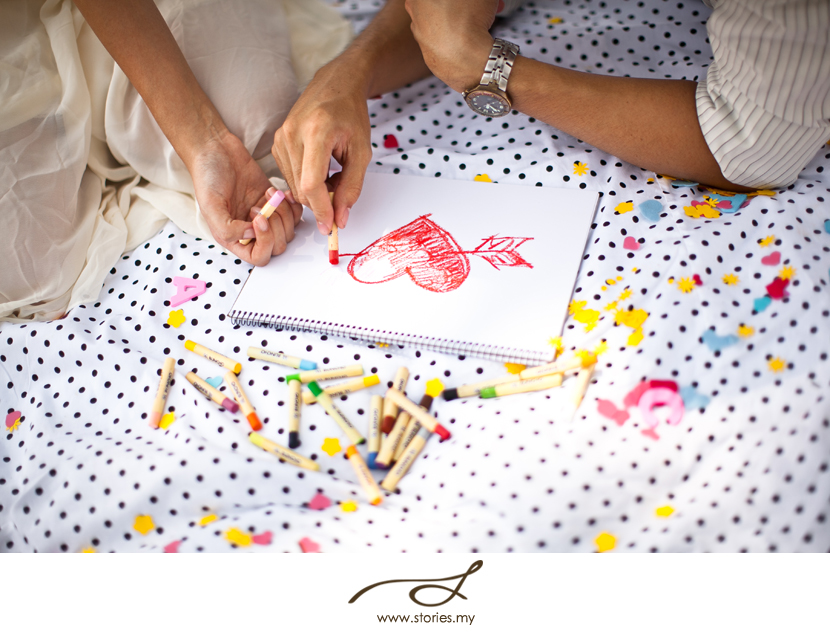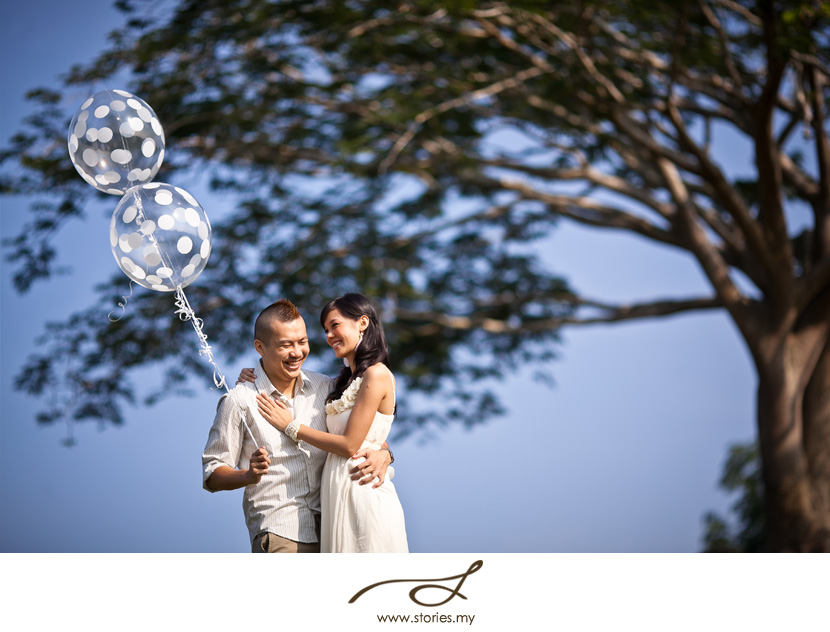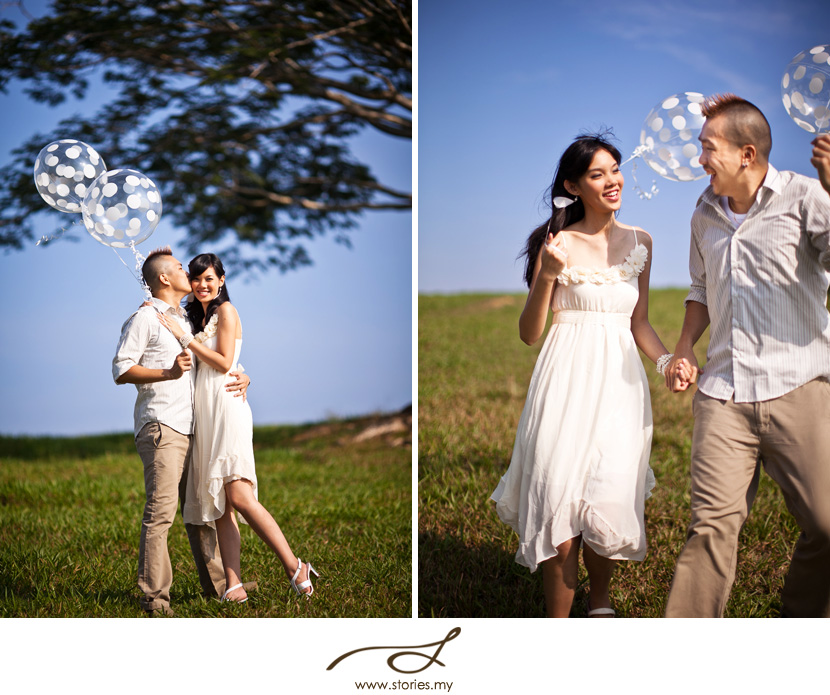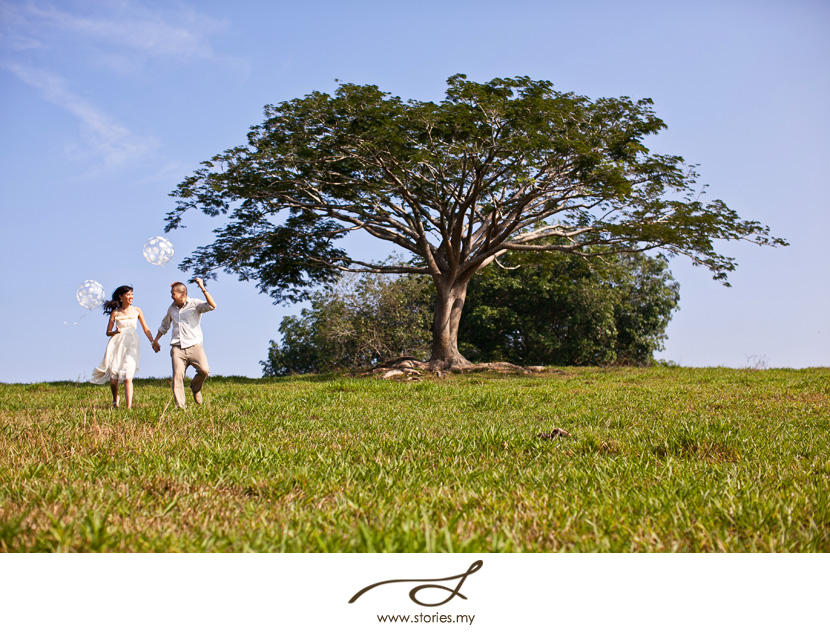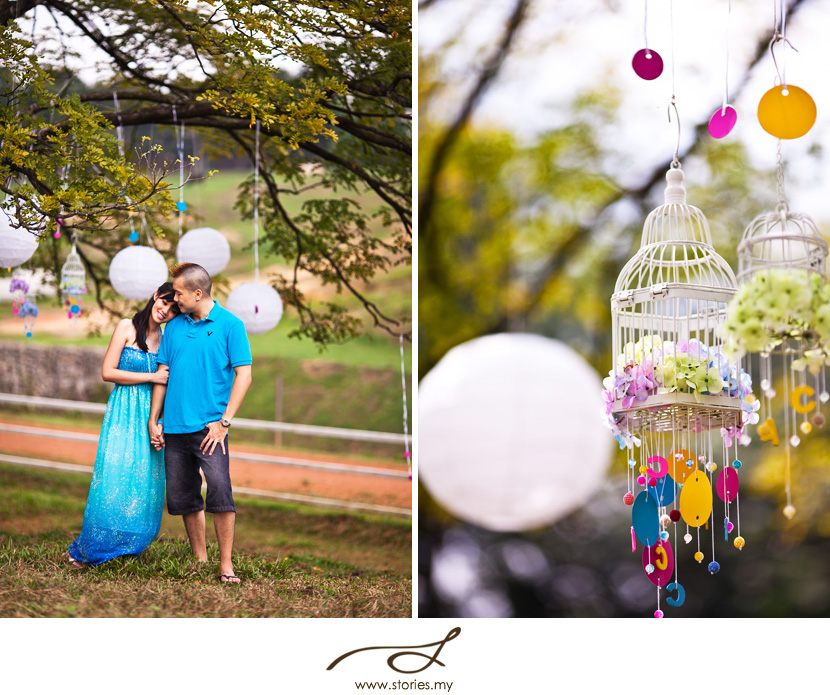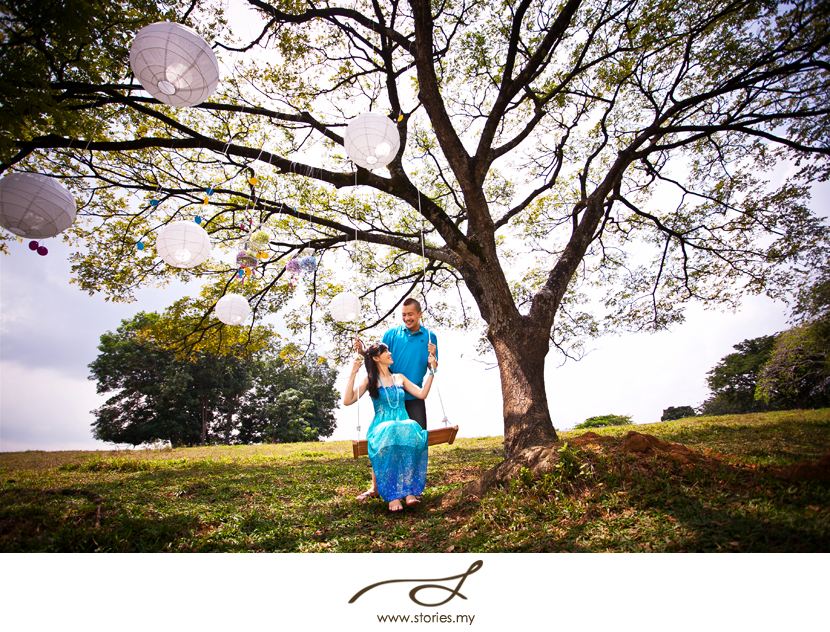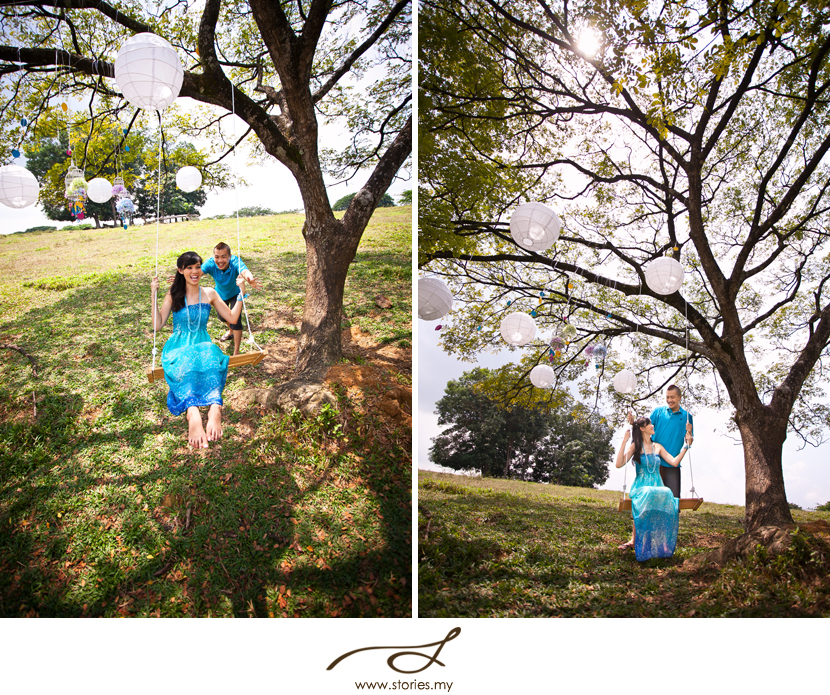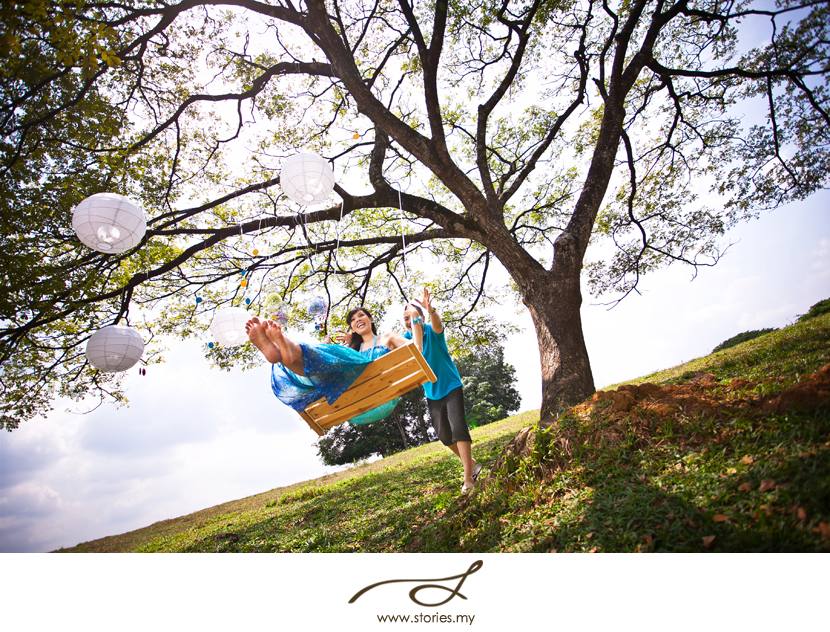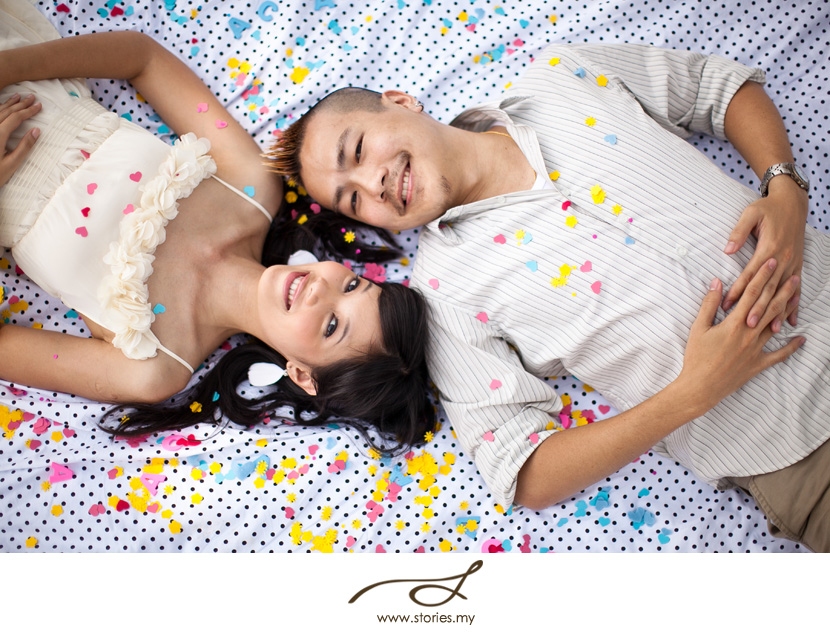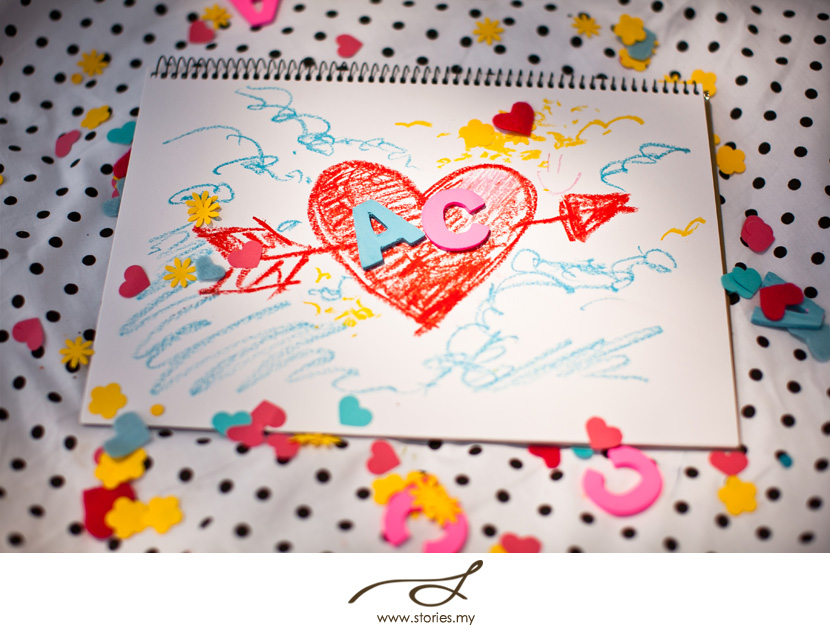 Aaron & Chrystin, I pray that the both of you would discover a colourful life as you move into this new stage called "Marriage". You're absolutely right, it's not about the wedding, but about the marriage. Thank you for giving me the opportunity to document your love. I adore the details you prepared for the shoot… (uh, remember me when your wedding is over and you want to give away the white crates). God bless!