Clearing my house has helped me rediscover gems hidden in boxes and in files. Not only did I find old recipes my mother wrote to me when I was in university, I also found some old letters and cards I gave to Alex when we were dating. I admit, I am a hopeless romantic. On our 1st anniversary together, I created a simple set of handwritten messages for him – 12 pages for the 12 months we were together. I wrote these messages because I wanted him to remember… how we started, why I love him, and how our struggles can bring us closer.
So, though it's a little embarrassing to be sharing this with everyone, I thought I'd include a short excerpt from this card (taken from my journal).
8th June 2004
I can't believe it… Alex and I are getting together. I don't know if this is the right thing to do, we both have our doubts and worries and are afraid of taking risks… but… our hearts… tell us to go forward.
Dear Lord, is this the right decision? And is this the right timing? Are we even compatible? There are so many considerations to think about… I don't know how it all fits into Your plan, but Jesus, I commit myself and Alex into your hands. I am afraid of getting hurt, but if we don't take risks, we'll never know. There are so many worries Lord, but I do commit us into Your hands and give it all to You.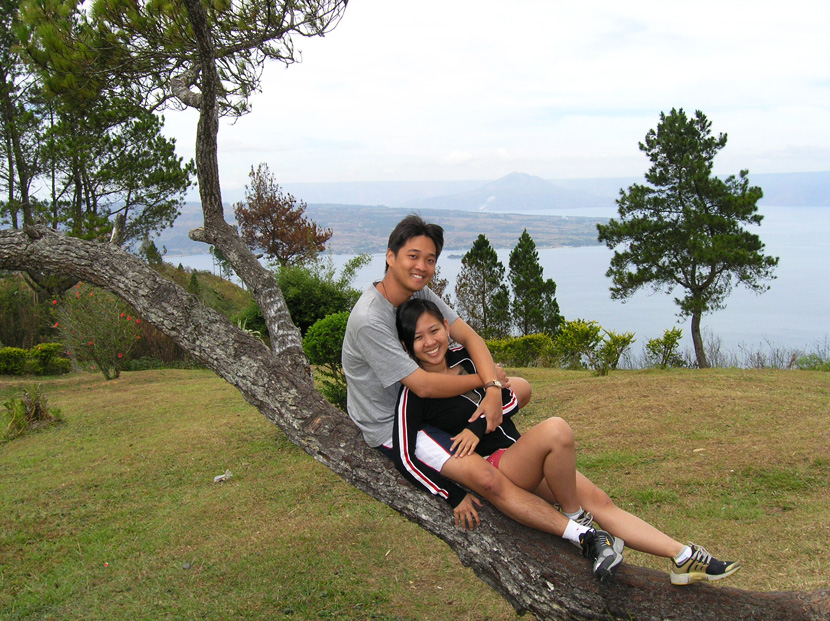 Alex and I during our Lake Toba holiday in August 2004