Photographers: Grace & Alex
Make Up & Hair: Cherry Au
Location: Nikoi Island (off Bintan Island, Indonesia)
Some months back, I blogged about my travel to Nikoi Island for a pre-wedding photo shoot. I met Kevin & Katherine (also known as Ruifeng & Peishan) about a year ago when they traveled from Singapore to KL just to meet up with me. Katherine is an avid supporter of my work which I am grateful for. :) She comments on so many of my Facebook updates which is really really nice! Kevin & Katherine flew me into Singapore for their wedding on the 22nd of October, and prior to that, their pre-wedding shoot in Nikoi island.
I must say, I have a weakness for beaches, the sea and islands. Over the next few weeks, you'll find a number of postings on the blog related to beach weddings – we photographed so many over the past few months! Back to Kevin & Katherine's pre-wedding shoot – this was a memorable event for me. Actually, the trip itself was an adventure. Alex and I had to fly to Singapore, catch a ferry to Bintan island, take a 45 minute taxi ride across Bintan to another jetty, hop onto another ferry for 30 minutes, and then we reached Nikoi island! Phew! But it was worth it! I love the seclusion of this island, plus I could walk around it in 20 minutes. Alex and I had a private chalet to ourselves, thanks to Kevin & Katherine's generosity.
To be precise, the chalet looked like this: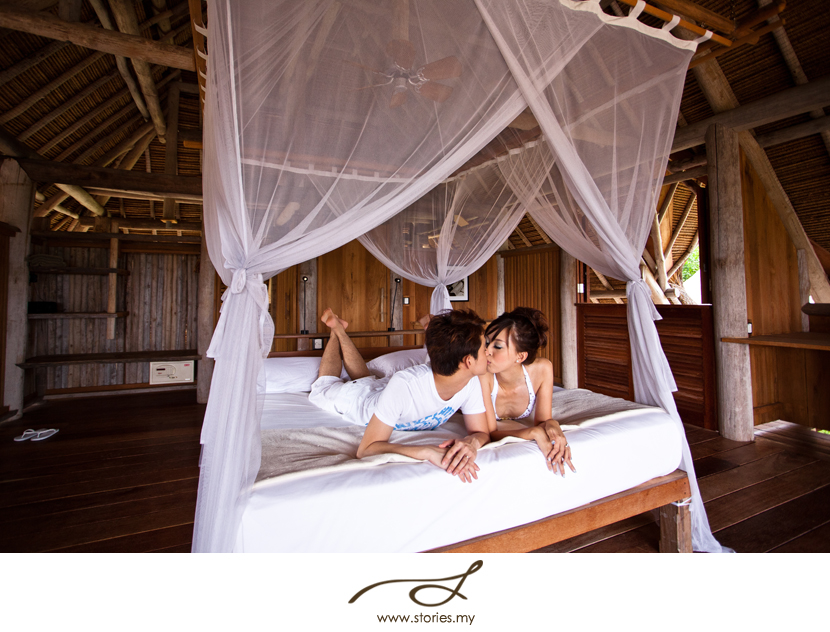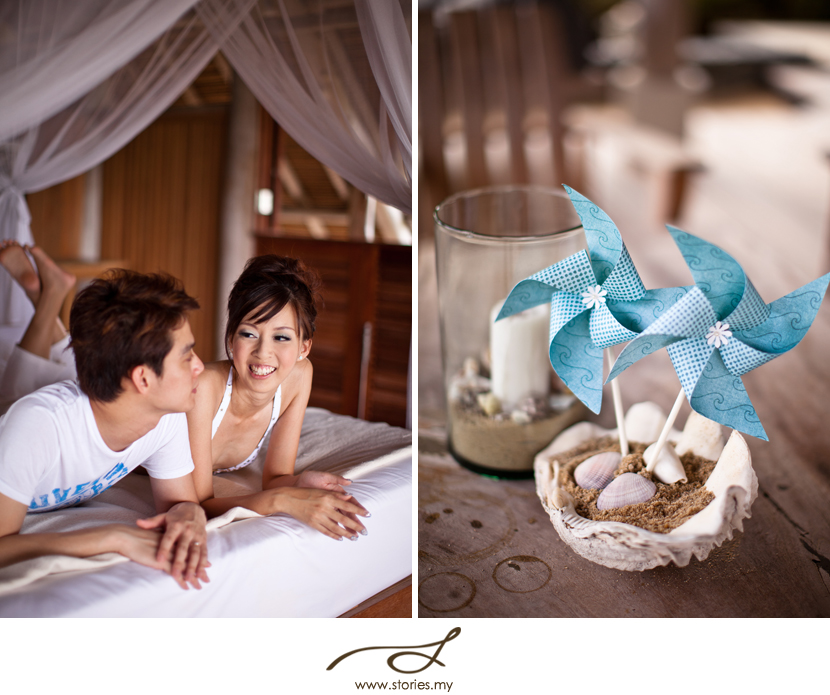 Since Katherine loves details, she planned and transported all these items for her photo shoot in Nikoi.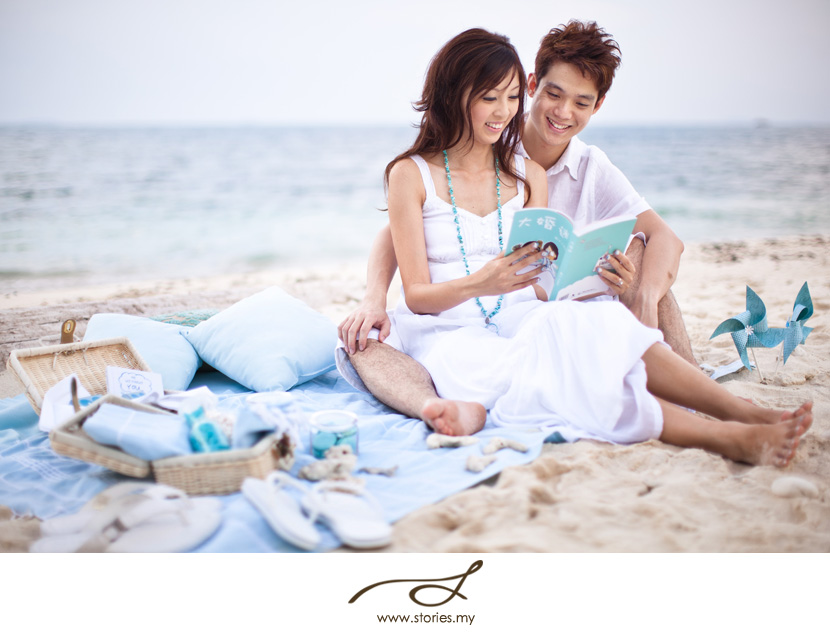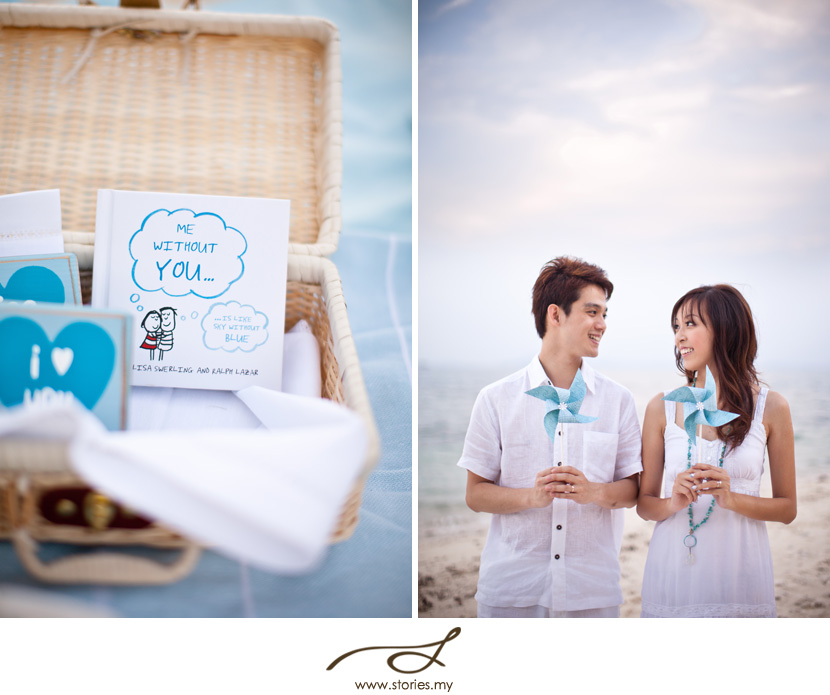 The first time Katherine laid eyes on Kevin was during their Mathematics lecture back in National University of Singapore…
Katherine: To be exact I only caught sight of his back more than his looks and that was only because my male friend said there is a good-looking guy sitting in front of us. My first impression? Oh my goodness! How can he be good-looking?! I thought he looked rather unfriendly! Haha!
But from then on, I noticed him all the time since we were in the same faculty and course. I decided to do a search on the then-popular Friendster and found him. From there, I realized that Kevin was actually from the same junior college as me and decided to get to know him by sending him a private message through Friendster.
Kevin: One fine day, I got a message from *tadah!* Katherine via Friendster, and I was surprised to find out that we were both from the same junior college! With this common bond, we sent a couple of private messages and started chatting with her on ICQ. Somehow, we seemed to connect really well and enjoyed our late-night online chats. It felt like we were old friends rather than two individuals who barely knew each other for less than a month!
First impressions? Tall. Slim. Somehow, a little different from the other ladies in our course, but I didn't really think too much about it at that time. Love at first sight? Definitely not for us, I guess! One thing led to another. We met up on campus, went on a date, and the rest is history.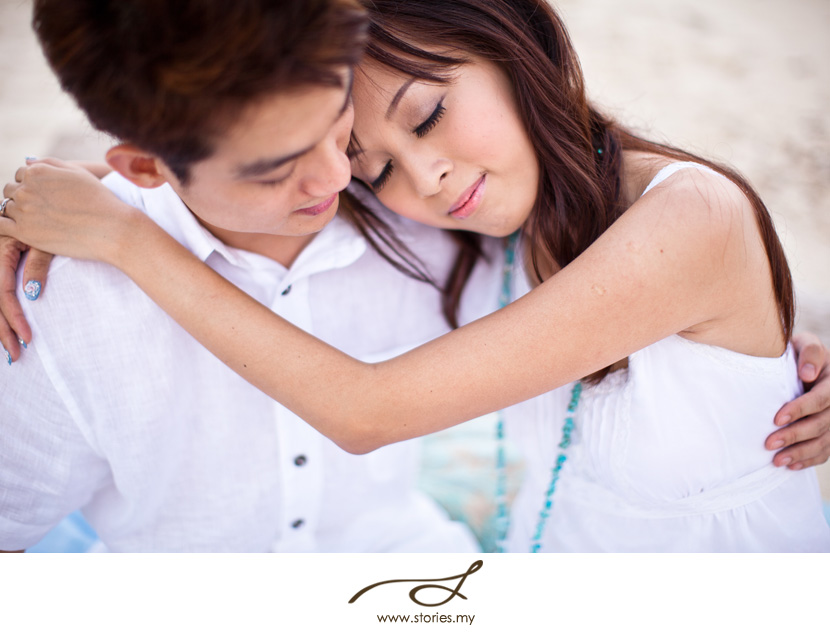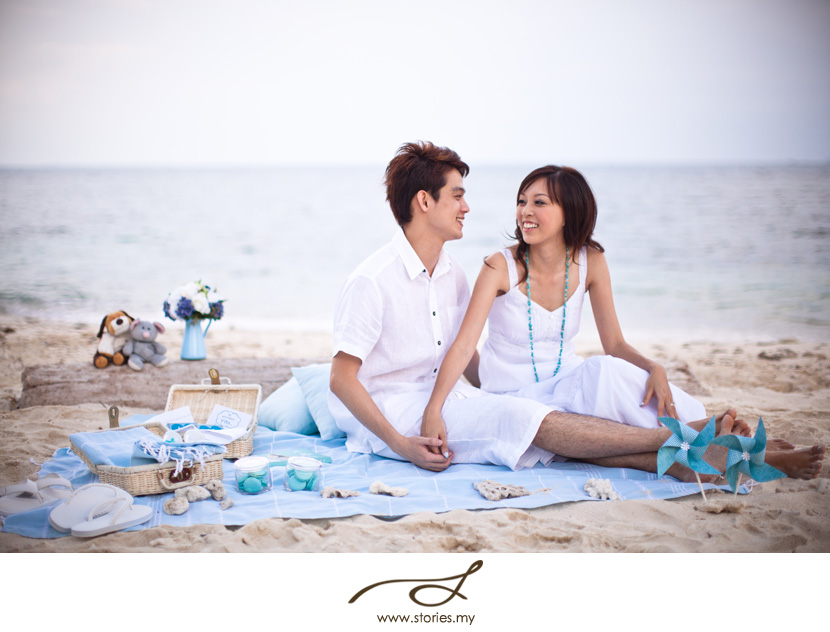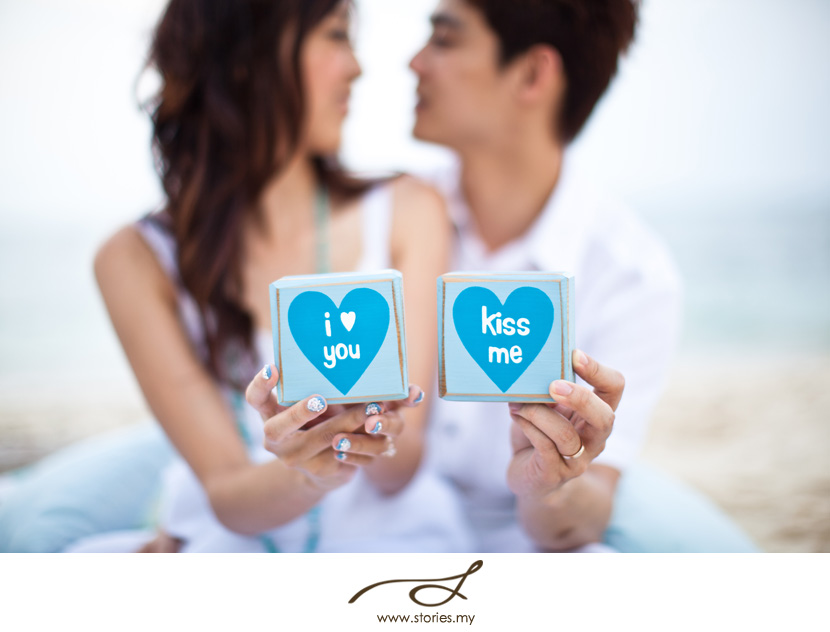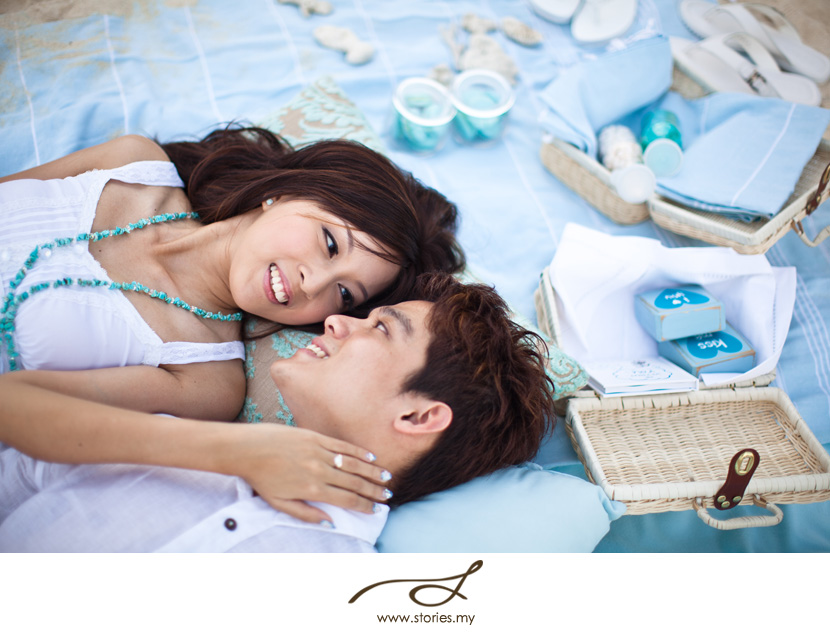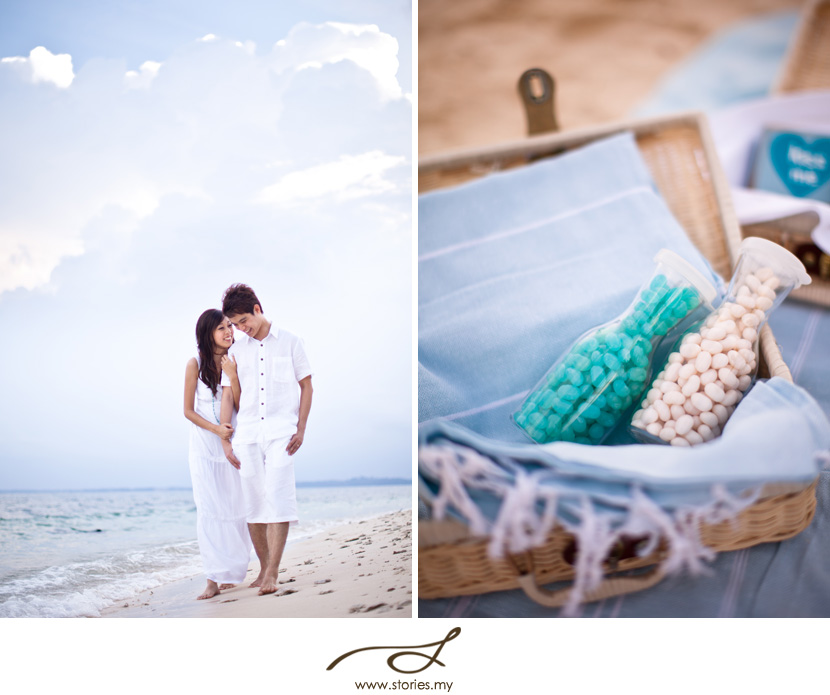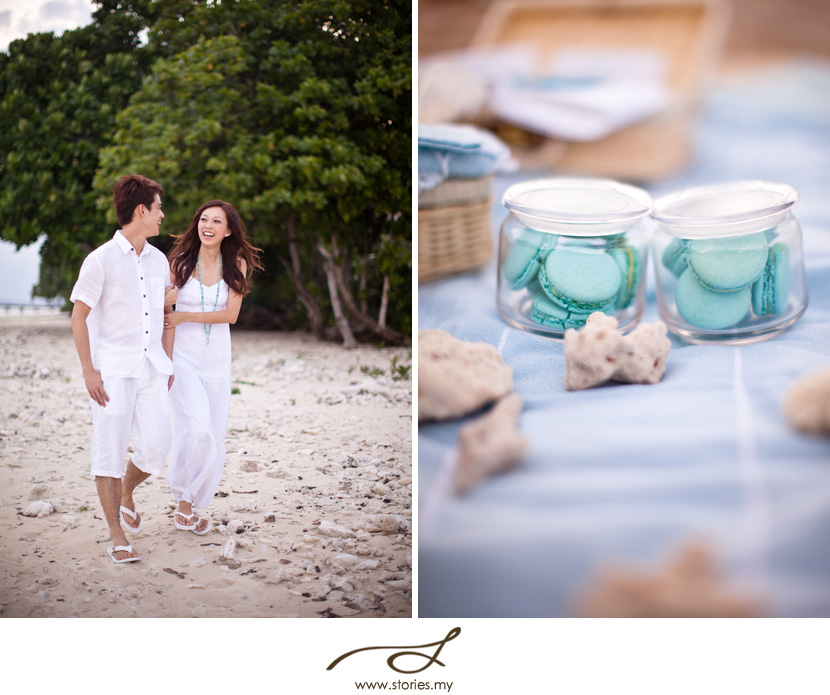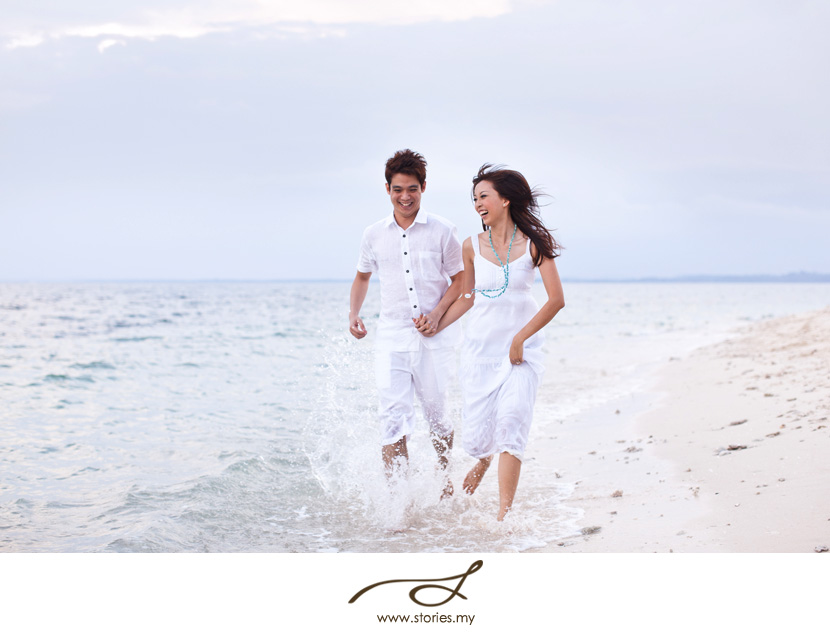 I promise you, the skies are real!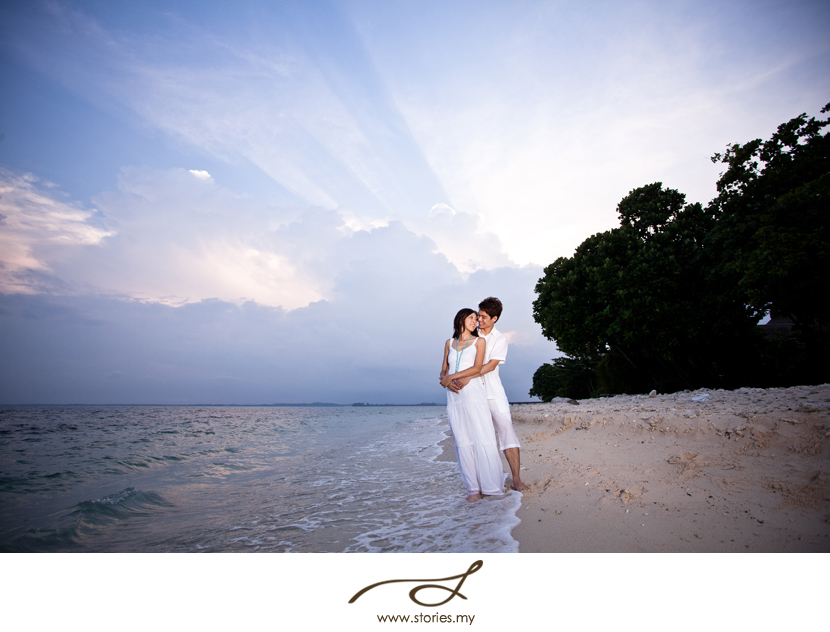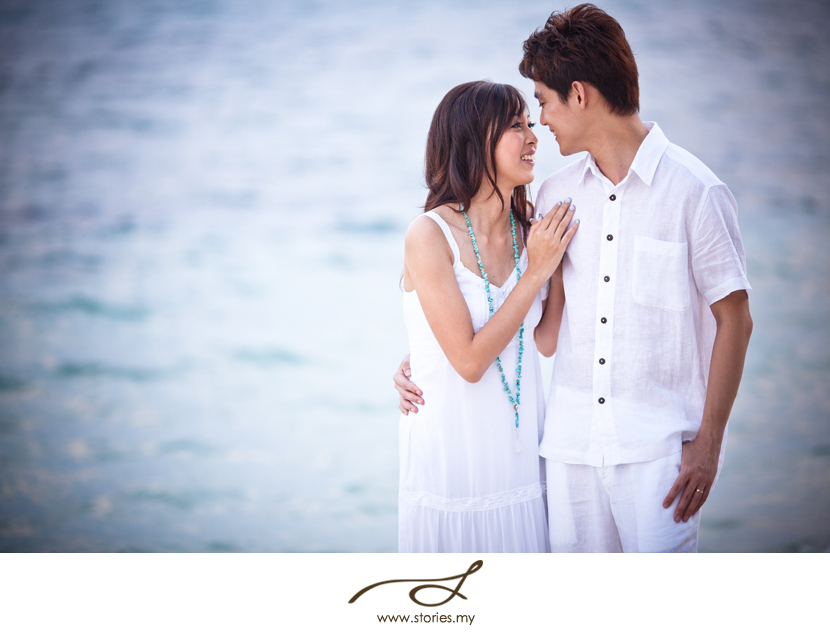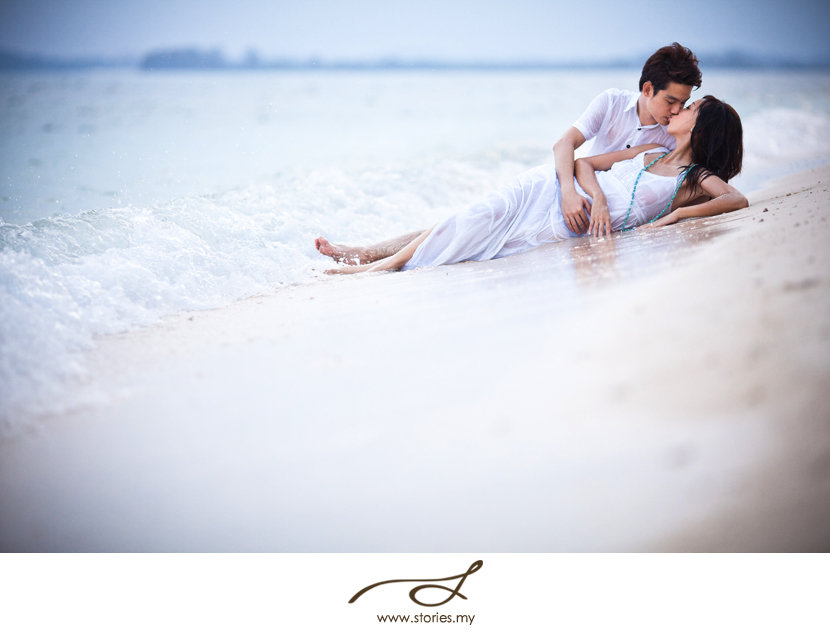 The next morning, we woke up early to catch the sunrise. Our make up artist Cherry had a hard time doing her make up in a dim chalet at 4am but she did a great job.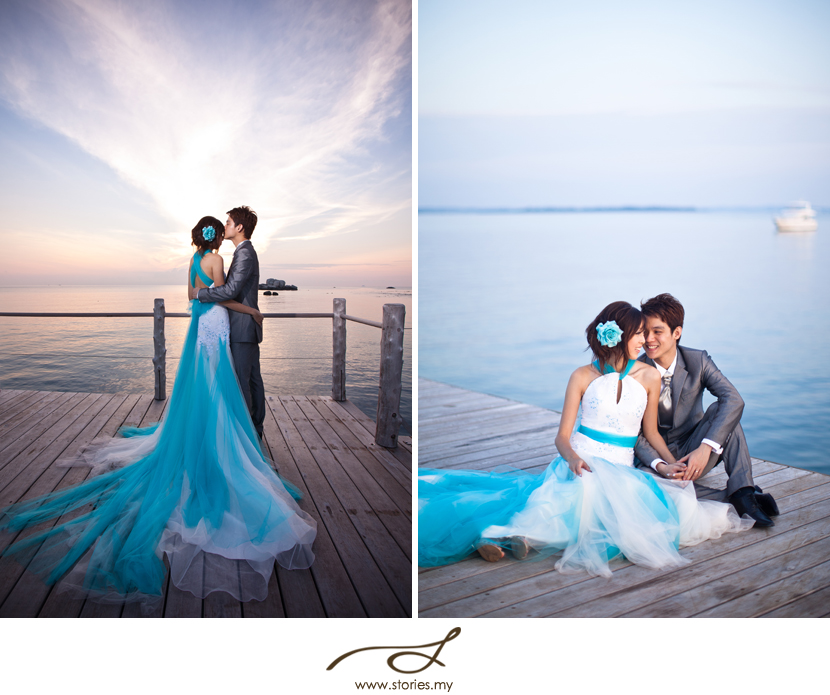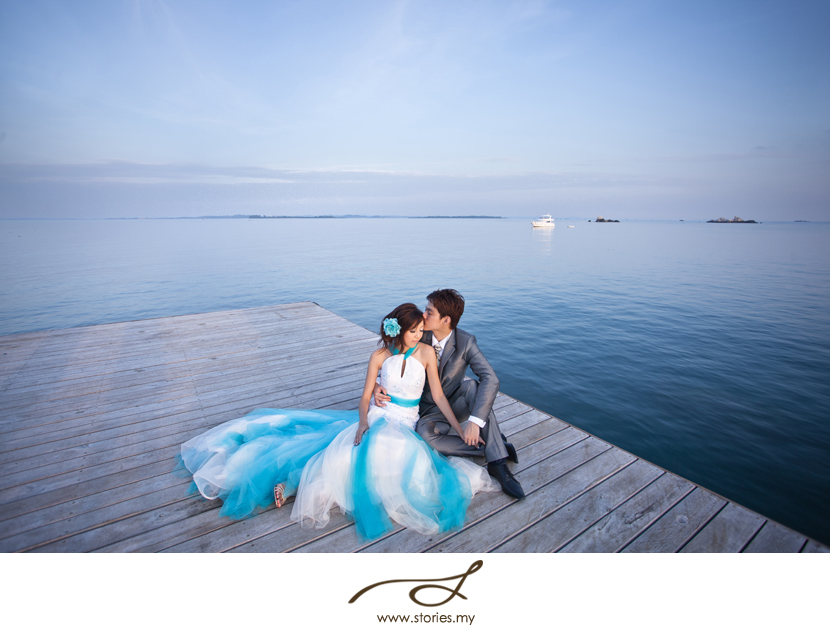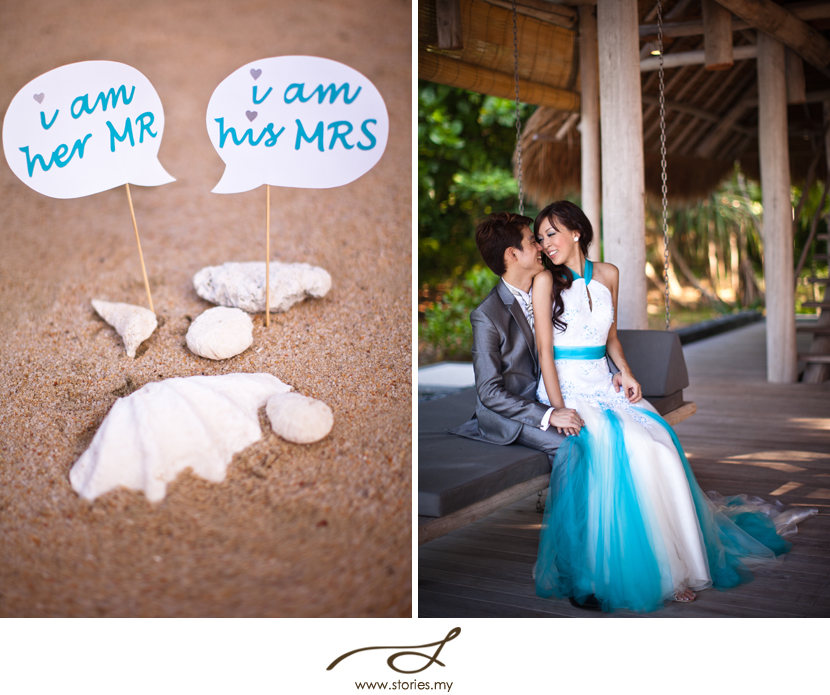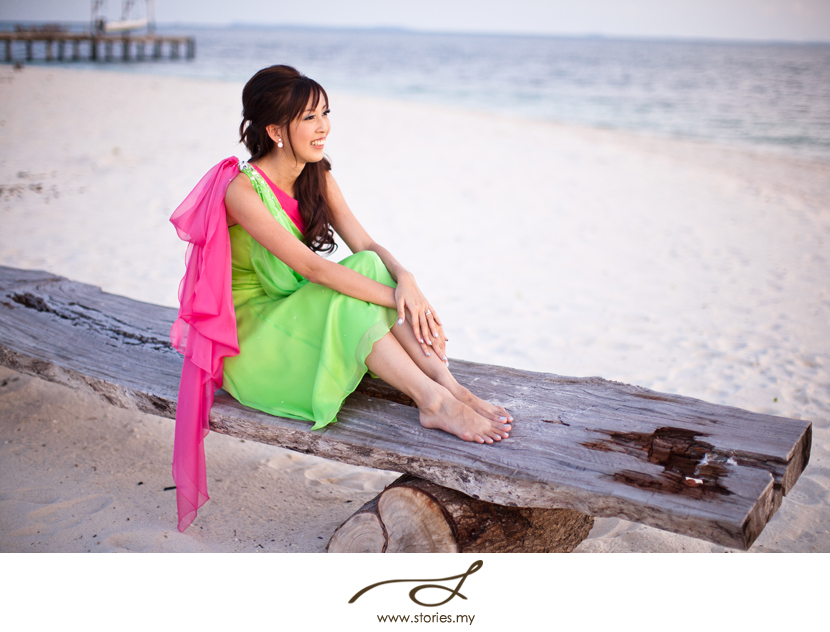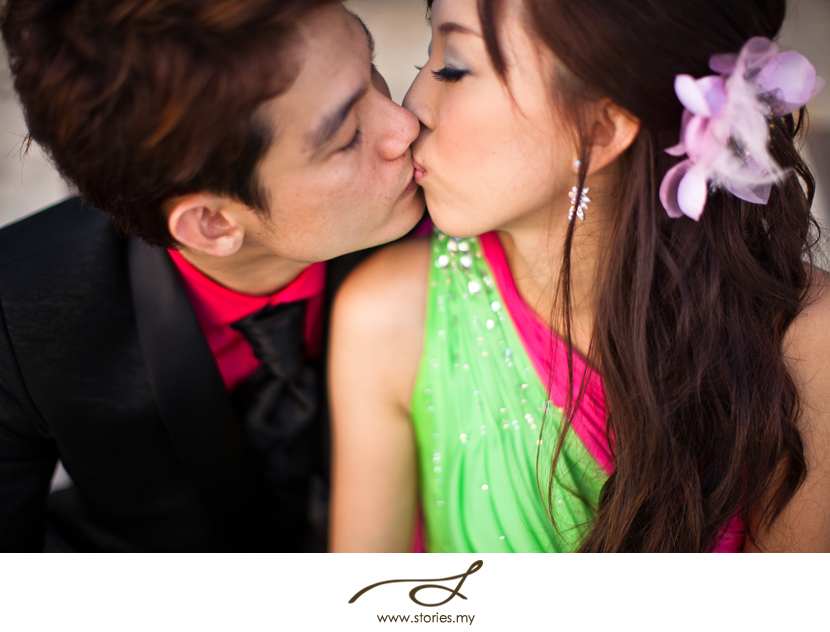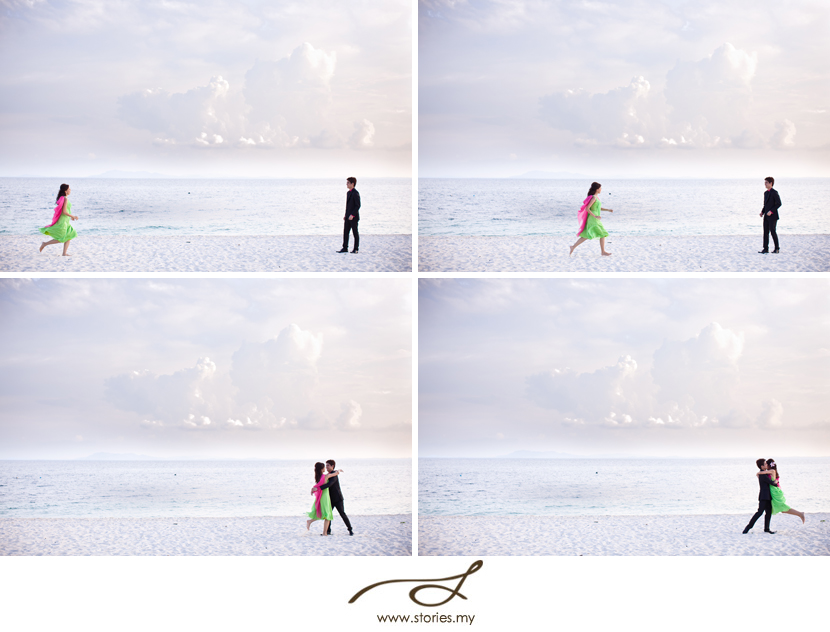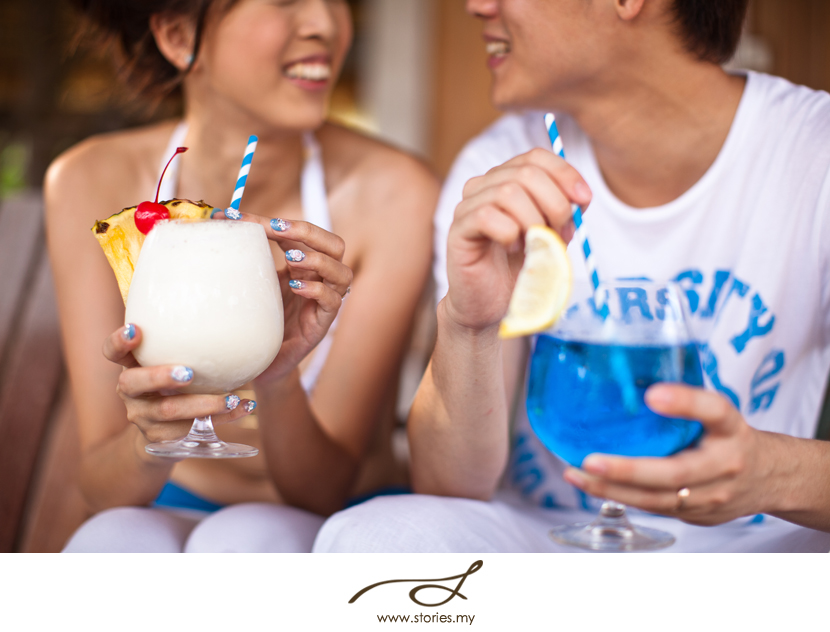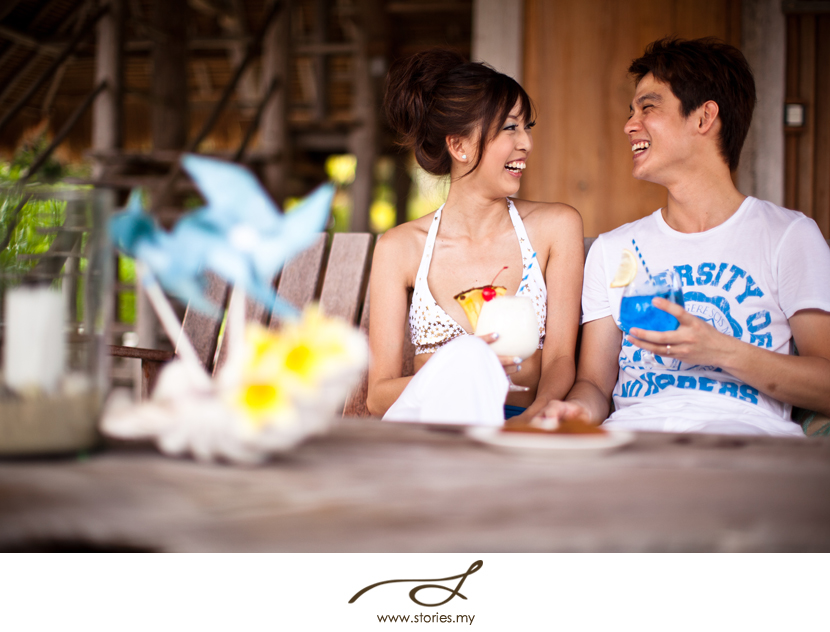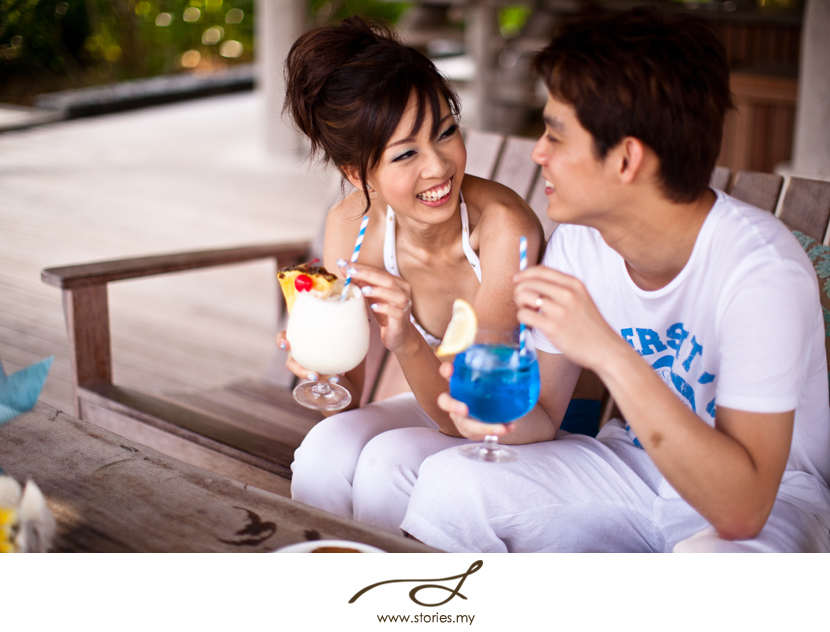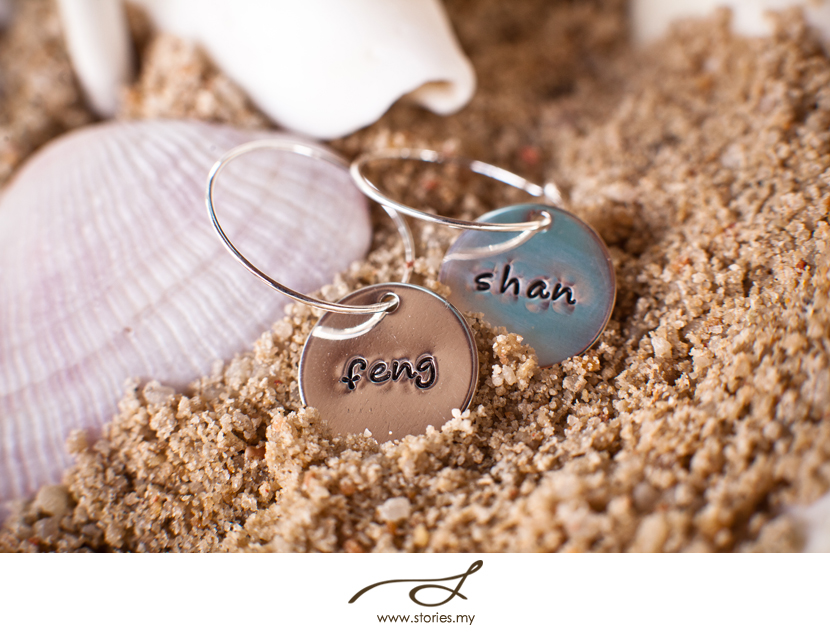 Kevin & Katherine, thanks for your hospitality. I felt pampered while I was there at Nikoi for our shoot. Glad the weather was great! I had a good time in Singapore over the weekend too. Hugs and kisses!