Since I am heading off for a newborn portrait shoot soon, I thought I'd share a few from another session I did some time back. I met Joanne and Anderson at our Stories booth in a Pitter Patter event and within a few minutes of chatting with them, they booked our services. I had the pleasure of getting acquainted with their son Joshua too… he's super adorable (and talented too… he can play the guitar and drums at such a young age!).
Here are some of my favourites from their session.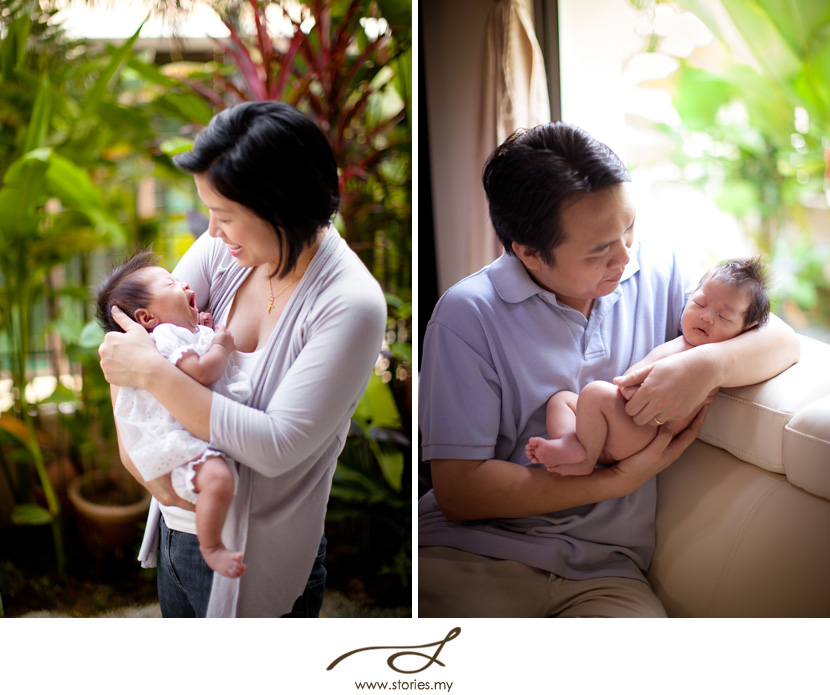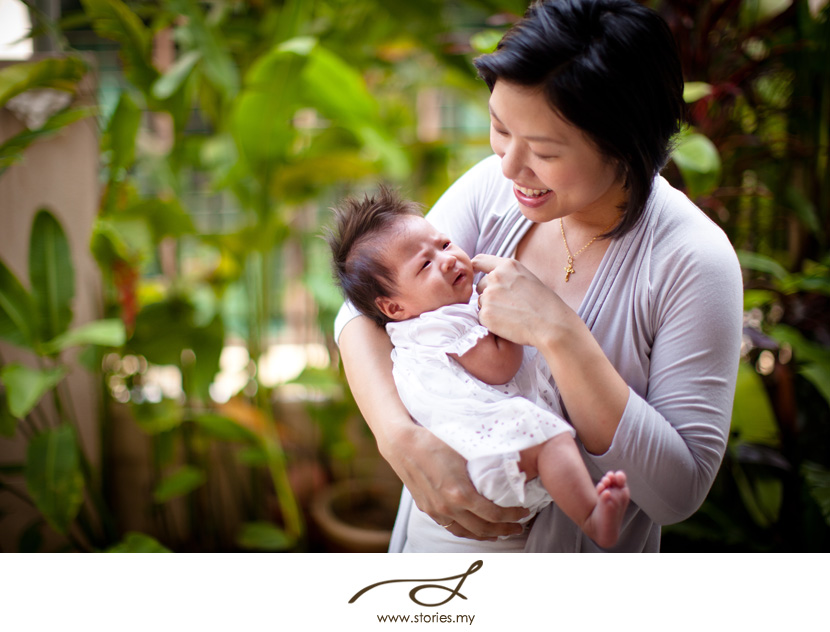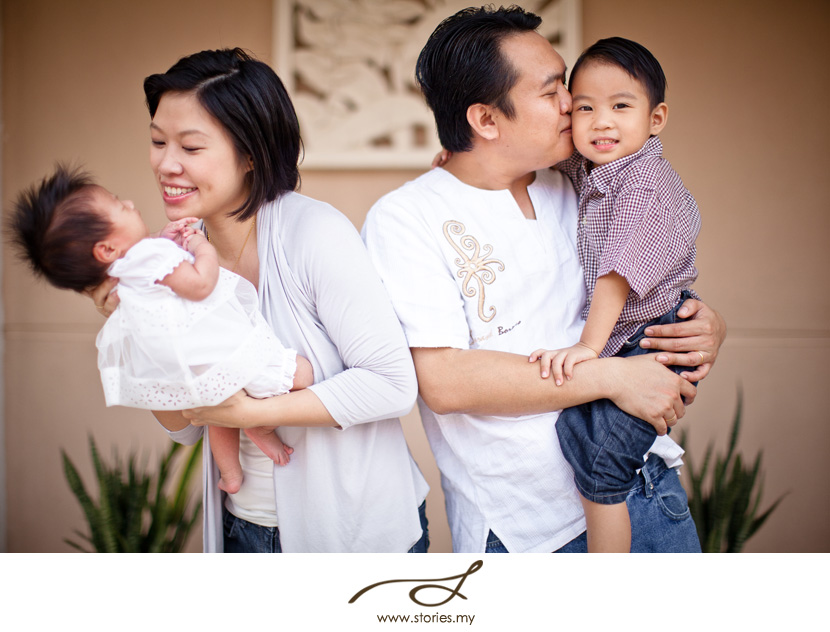 When baby Julia feels a little restless, Joshua tries to comfort her.